5 Best Dog Food for Maltese Terriers
If you've been to the dog food section of a pet store, you know that the choices can overwhelm you. How do you know which dog food you should get for your Maltese with the many brands and breed specificities out there?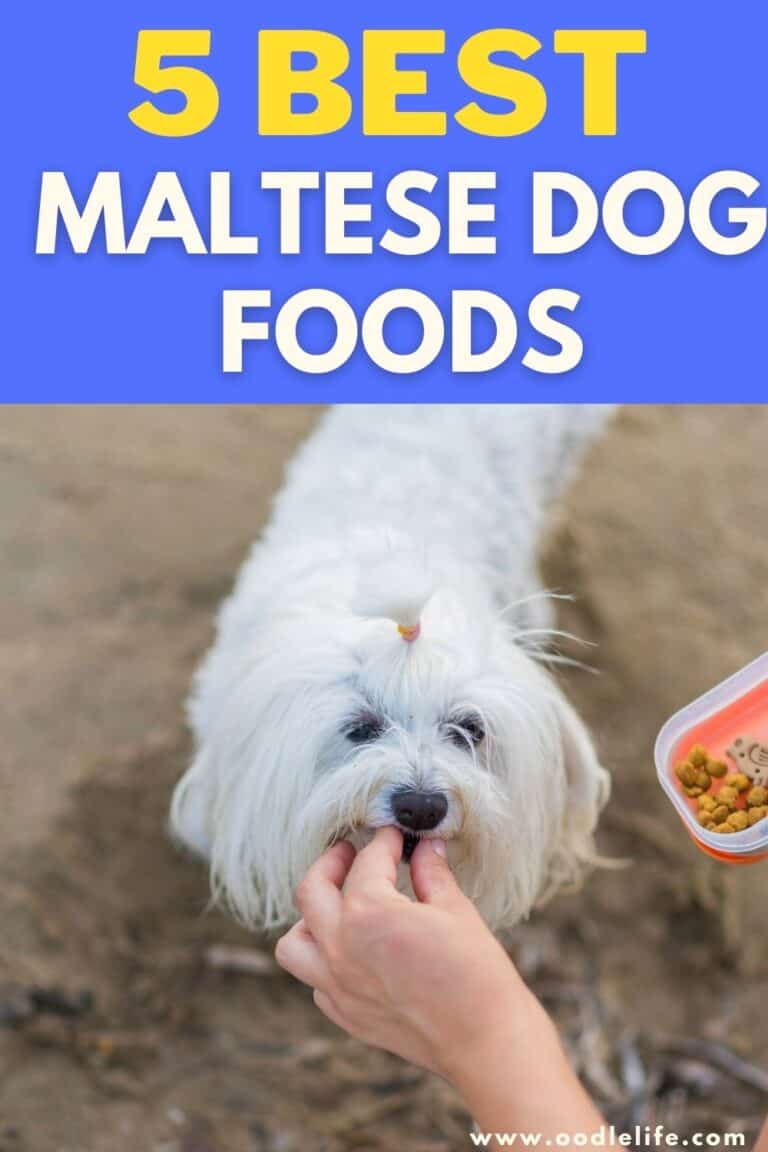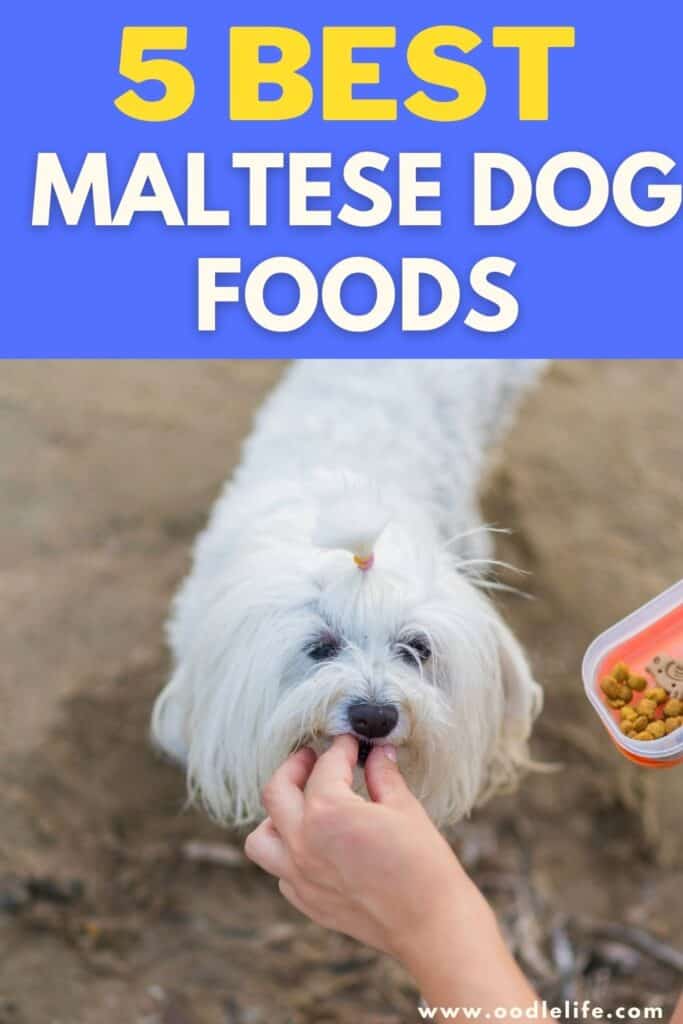 Well, before purchasing, you should complete your research for a thorough understanding of what your Maltese needs. Then, when it comes down to the specific food type, we've included a few options for the best food for Malteses here.
In a hurry? These are the 5 best Maltese Dog foods.
Designed for Yorkies, Perfect for Maltese
Designed for Yorkies, Perfect for Maltese
Things to Consider Before Buying Your Maltese's Food
Before you run out to purchase the best food for your Maltese, you might want to consider its age, size, and food allergies first.
Age
Like all dogs, different aged Malteses require different food types. For instance, dogs above a certain age (senior dogs) need different nutrient levels than puppies because they are less active than their younger counterparts, and their metabolism slows down.
Fortunately, many dog brands advertise their age groups on the packaging. So, when you look for food for a Maltese puppy, you can easily spot which bags to purchase.
Size
Despite the Maltese's small size, they consume quite a bit of food, although not as much as large breeds. Since Malteses have a lot of energy, they burn more calories throughout the day than other breeds because they have higher metabolisms. As such, they require replenishment from nutrient-rich food to keep their energy levels up.
Allergies
If you know your Maltese has specific food allergies, you will need to avoid those when choosing a food. For instance, if your Maltese reacts to corn products, you should check the ingredients listed on each food package to steer clear of the potential threat.
If you don't know what kind of food allergies your Maltese has, you can always reach out to your veterinarian to see what blood tests are available so you can find out. Or, if you prefer, you can always stick to all-natural food products since they are less likely to contain allergens.
5 Best Food for Malteses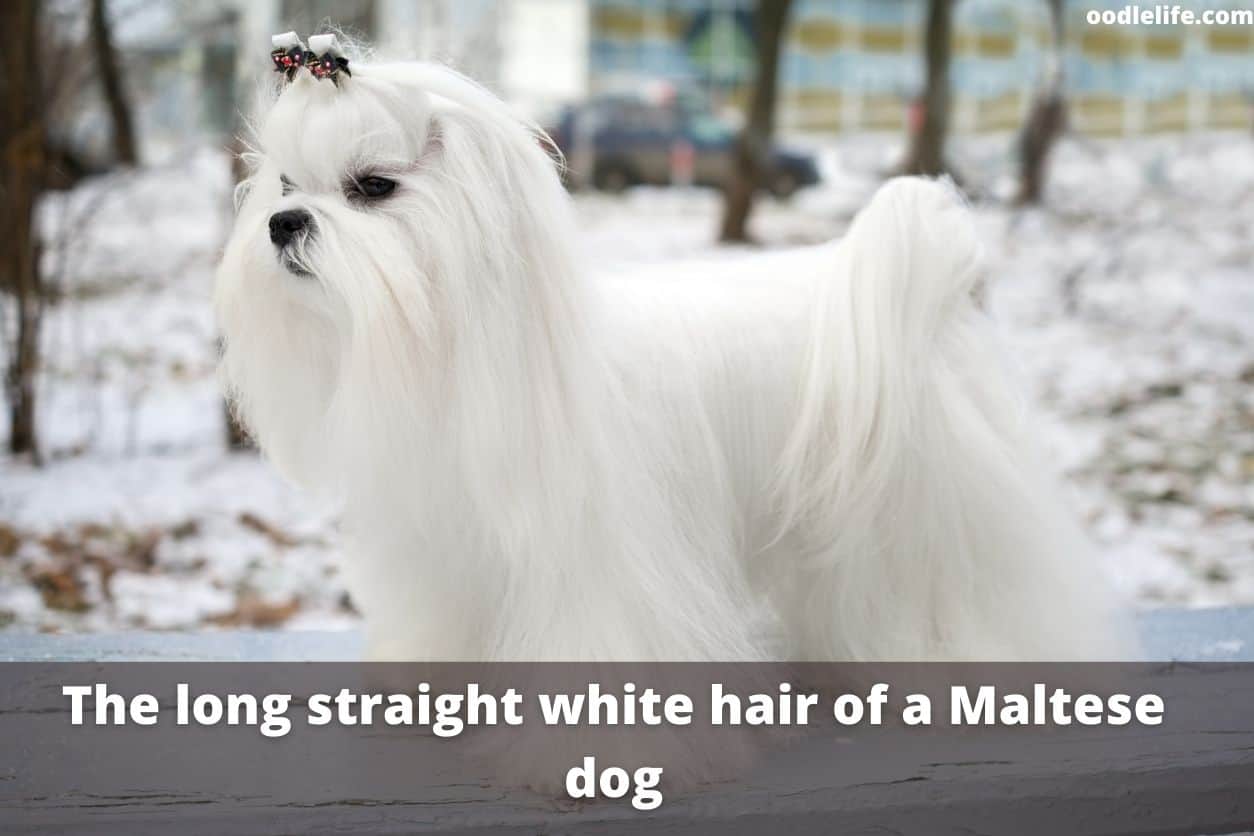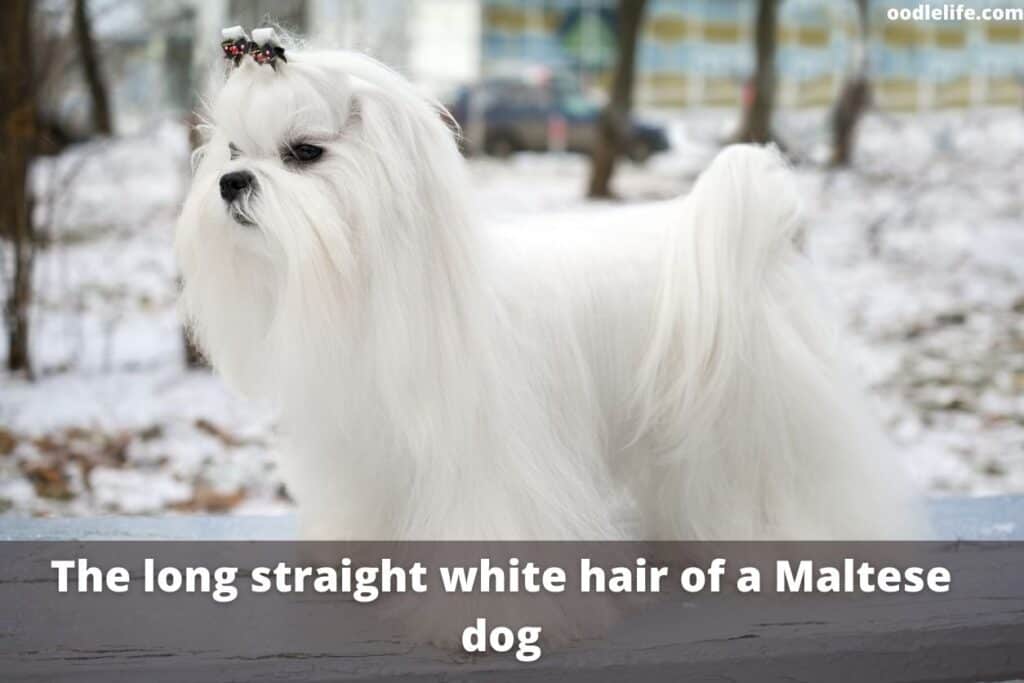 If you need some help narrowing your options down, look at these five best foods for Maltese dog options.
Wellness Natural Pet Food Complete Health for Small Breeds
Sale
Wellness Natural Pet Food Complete Health Natural Dry Small Breed Healthy Weight Dog Food, Turkey & Rice, 4-Pound Bag
This adult small breed dry dog food's #1 ingredient is turkey; high quality protein with wholesome grains like rice
Our crunchy kibble has no meat byproducts, fillers, or artificial preservatives
Designed to support the unique health needs of smaller dogs through nutrient-rich whole foods; optimal calorie levels for healthy body weight
Made in the USA using only the finest globally sourced ingredients
Spend a lifetime with Wellness natural dog food; we offer recipes for puppy, adult, and senior dogs as well as grain free dog treats, meal toppers, and wet food options too
With a name like Wellness Natural Pet Food, you expect high-quality, natural ingredients that benefit your Maltese's health in every sense. Well, that's what you can get with this brand. The small, dry food features natural ingredients, no preservatives. Plus, it offers many benefits, such as digestive and skin health and weight management.
Plus, the brand comes with different options for different ages. Not to mention, it's curated explicitly for small breed dogs like Malteses.
Pros:
No by-products, fillers, or artificial flavoring
Antioxidant-rich formula
Made in the USA
Available in multiple sizes
Cons:
Nutro Natural Choice
Sale
NUTRO NATURAL CHOICE Small Breed Adult Dry Dog Food, Chicken & Brown Rice Recipe Dog Kibble, 5 lb. Bag
Contains one (1) 5 lb. bag of NUTRO NATURAL CHOICE Small Breed Adult Dry Dog Food, Chicken & Brown Rice Recipe for small breed dogs ages 1 year and older; real chicken is the #1 ingredient
Made with non-GMO ingredients*; no chicken by-product meal, corn, wheat, or soy*
High quality protein source is the #1 ingredient in the delicious dry kibble
Crunchy texture helps clean teeth to help control plaque buildup
Formulated to support healthy immunity with essential antioxidants and healthy digestion with natural fiber
High-quality protein is the number one ingredient used in the Nutro Natural Choice dog food for small breed dogs, making it a premium choice to replenish your Maltese's burned energy. It also features non-genetically modified ingredients and essential antioxidants for a healthy immune system.
This Nutro option also features crunchy dry kibble that helps clean your Maltese's teeth as it chows down. Plus, it comes in various flavor options in case your Maltese is particularly picky.
Pros:
Real meat is the first ingredient used
A balanced level of vitamins and nutrients
Antioxidant-rich
Cons:
Only available for adult or senior dogs
Blue Buffalo Life Protection Recipe
Sale
Blue Buffalo Life Protection Formula Natural Adult Small Breed Dry Dog Food, Chicken and Brown Rice 15-lb
REAL MEAT FIRST: Blue Buffalo foods always feature real meat as the first ingredient; High-quality protein from real chicken helps your dog build and maintain healthy muscles; Plus they contain wholesome whole grains, garden veggies and fruit
SMALL BREED DOG FOOD: Specially formulated for small breed dogs, BLUE Life Protection Formula Small Breed dry dog food contains increased levels of protein and carbohydrates to meet the energy needs of smaller dogs with kibble size ideal for smaller jaws
ANTIOXIDANT-RICH LIFESOURCE BITS: A precise blend of antioxidants, vitamins and minerals carefully selected by holistic veterinarians and animal nutritionists to support immune system health, life stage needs and a healthy oxidative balance
A NATURAL DOG FOOD: BLUE dog foods are made with the finest natural ingredients enhanced with vitamins and minerals; BLUE contains NO chicken (or poultry) by-product meals, corn, wheat, soy, artificial flavors or preservatives
Contains one (1) 15 lb. Bag of BLUE Life Protection Formula Small Breed Adult Dry Dog Food, Chicken and Brown Rice
Blue Buffalo puts real meat first when making dog food, meaning your Maltese pup will get high-quality protein from a reputable source. In addition to the protein, Blue Buffalo's small breed formula features nutrients that support bone and joint health, a beneficial additive since many small breeds suffer from joint and bone health conditions.
Holistic veterinarians handpicked the nutrients, antioxidants, and vitamins into each Blue Buffalo bag and curated their choices depending on breed size. Not to mention, this brand comes in two flavors that your dog will love, chicken and lamb.
Pros:
Two flavor choices
Veterinarian-picked ingredients
High-quality protein
Cons:
Food has a tendency to be very rich, which is not suitable for sensitive digestive tracts
Hill's Science Diet For Small Breed Dogs
Sale
Hill Sciene's small breed dog food promotes digestion, bone and muscle development, and shiny, healthy coats. For small breeds, the Hill Science food comes in small kibble bits about a third the size of a dice cube, making it incredibly easy to eat and digest.
All small breed dog food ingredients come from the USA and do not feature unnatural additives like other brands. Plus, you can take comfort knowing that the food comes veterinarian recommended for its digestive and general wellness benefits. When purchasing, you can choose with the chicken or lamb and brown rice flavor.
Pros:
Nutrient-rich
Veterinarian recommended
Kibble sized specifically for small breed dogs
Promotes bone, hair and skin, and digestive health
Cons:
Might not be suitable for picky eaters
Royal Canin Maltese Terrier Dry Dog Food
Sale
Royal Canin Yorkshire Terrier Adult Breed Specific Dry Dog Food, 2.5 lb. bag
Royal Canin Yorkshire Terrier Adult dry dog food is designed to meet the nutritional needs of purebred Yorkshire Terriers 10 months and older
Exclusive kibble shape designed specifically for a Yorkshire Terrier's small muzzle and bite
Maintains a Yorkie's glossy, long hair with a combination of omega-3 fatty acids, omega-6 fatty acids, and biotin
Formulated for healthy aging with specific nutrients to help support long life expectancies
High palatability with exceptional aromas and flavors to satisfy picky appetites
While other brands focus on the breed size when formulating a dog food recipe, this Royal Canin variation is designed explicitly for Yorkie Terriers (but we are recommending it for Maltese dogs – here is why!). The brand created the perfect size kibble for a Maltese mouth, teeth, and bite alongside ingredients and nutrients handpicked for Maltese's growth and health explicitly.
The food has an intelligent balance of nutrients and features a detailed feeding schedule and sizing chart on the bag to take the guesswork out of it for you. Plus, it's rich with hair-healthy vitamins to keep your Maltese coat smooth and silky.
Pros:
Rich in omega-3 fatty acids, omega-6 fatty acids, and biotin
Made for Maltese Terriers specifically
Incorporates wet and dry food
Cons:
Does not always satisfy picky eaters even though the advertisement says otherwise
Frequently Asked Questions
If you have a few more questions regarding your Maltese's food, you might want to consider the answers to some frequently asked questions below.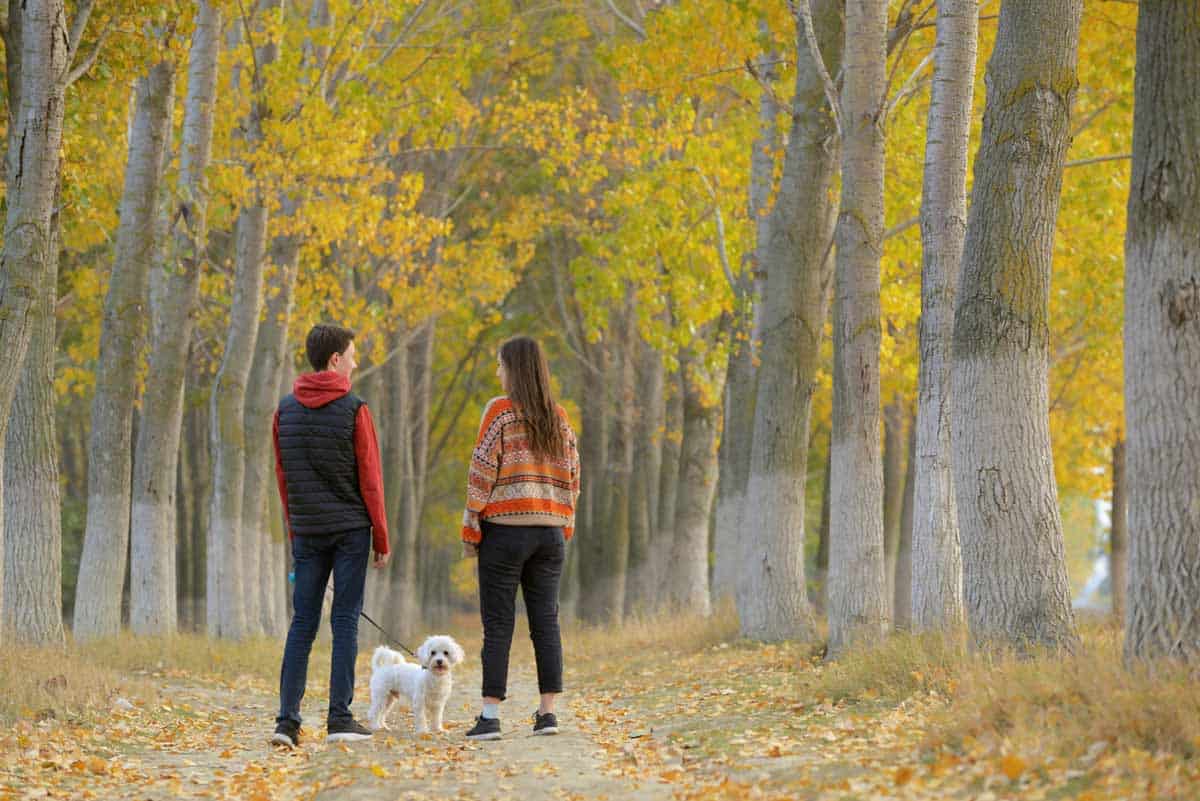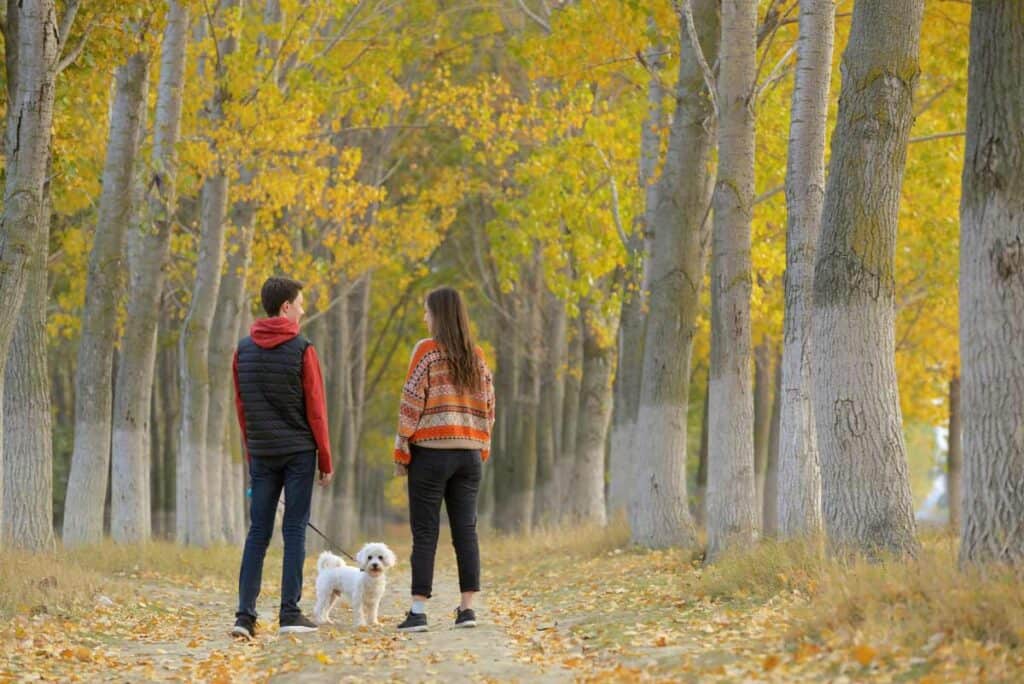 How Often Should You Feed A Maltese?
Like most puppies, you should feed your Maltese pup between three and four times daily. Dogs always need more food during those initial months to get them growing and keep them nourished. As your Maltese gets older, you can transition to two meals per day with a snack here and again.
How Much Do You Feed a Maltese?
Generally, the average Maltese eats roughly half of a cup of food per day. That might sound like a minuscule amount but remember that Malteses are tiny dogs, only weighing between four and seven pounds. Remember that Maltese dogs live a long time – so expect senior dogs to have a smaller appetite.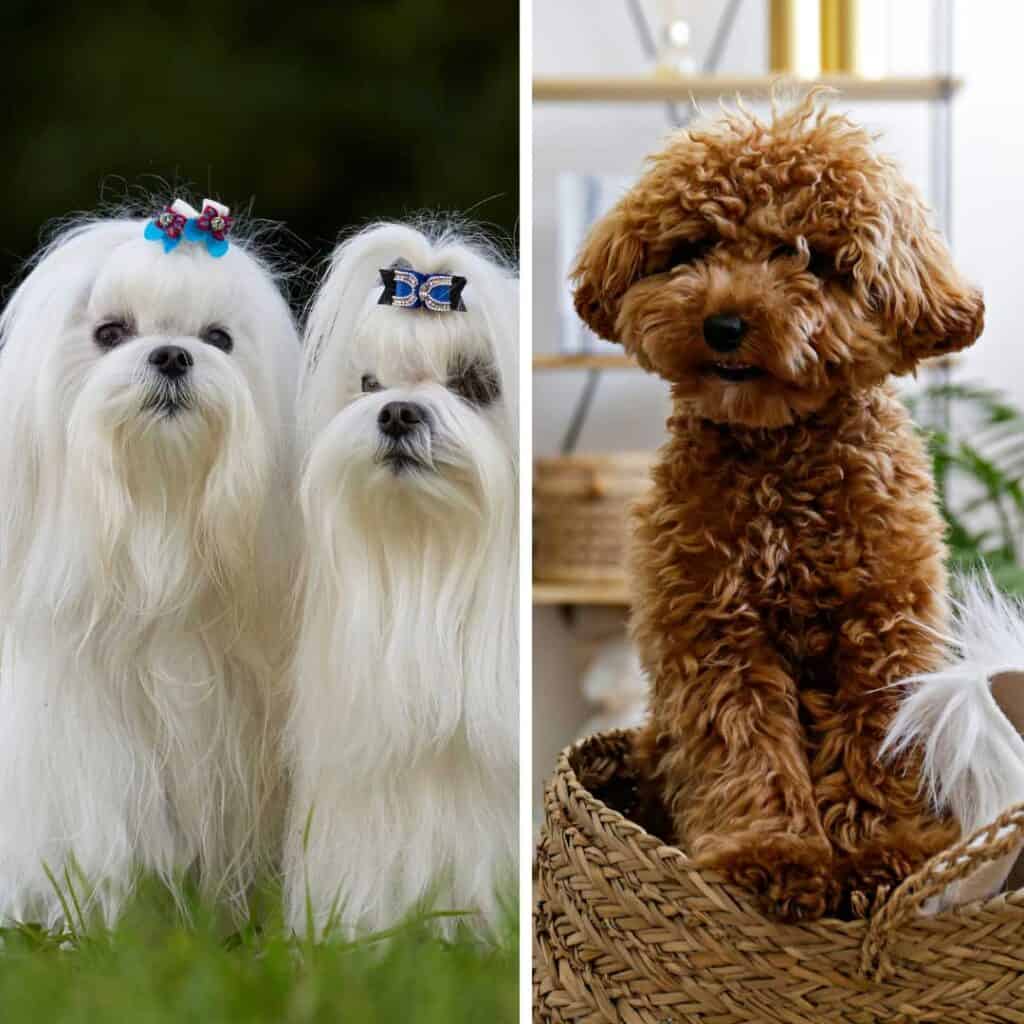 One Last Thing
At the end of the day, you want to pick dog food that will keep your Maltese healthy, suits all of their age, size, and allergy requirements, and generally tastes good. But, it doesn't hurt to use these five best Maltese foods as some guidance.