21 Best Dog-Friendly Vacations (2023)
Organizing a vacation can be stressful enough without worrying about whether your furry friend will be welcome.
But with hundreds of dog-friendly vacation spots located around the country, it has never been easier to plan the perfect trip for you and your canine companion.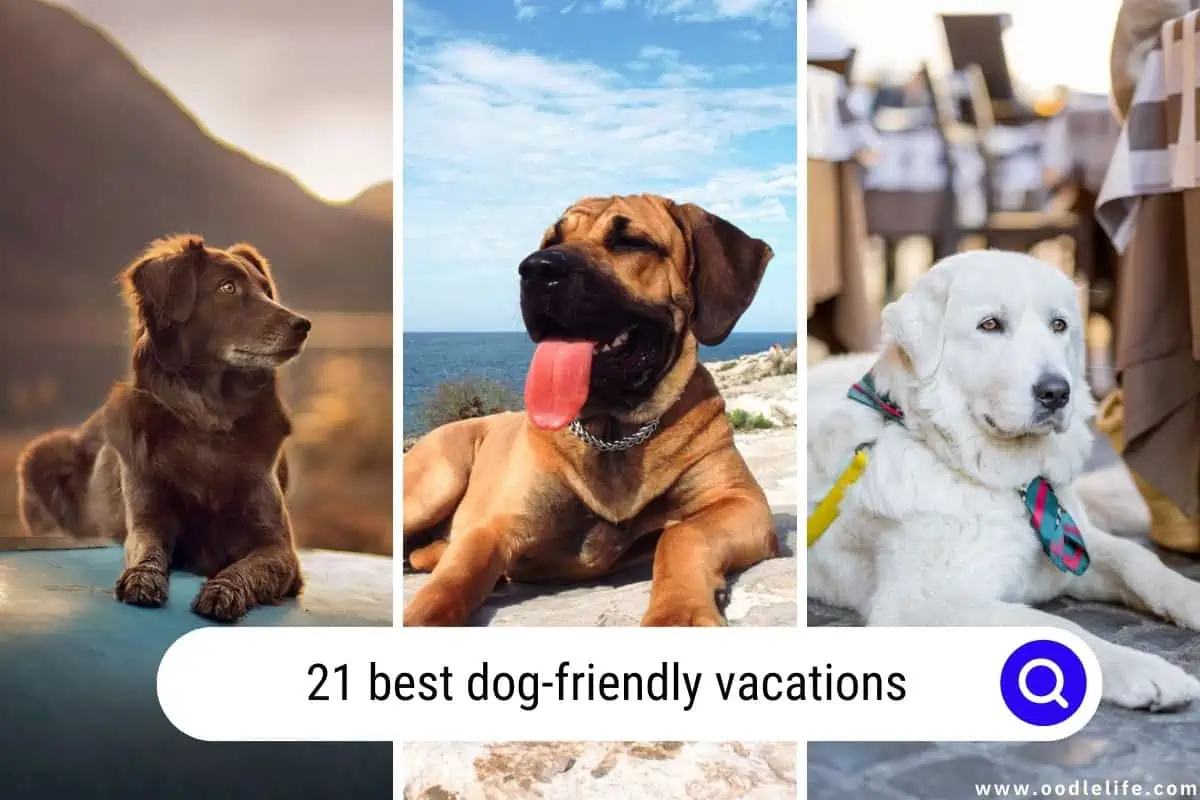 So, if you're planning a trip but can't bear the thought of not bringing your pup as a plus-one, check out our round-up of the best dog-friendly vacations here:
1. Acadia National Park, Maine
Boasting a variety of terrains, Acadia National Park should be your first choice for a dog-friendly vacation spot in the US. From dense woodland and rocky shorelines to freshwater lakes and glacial peaks, you can spend your time hiking, camping, or simply taking in the awe-inspiring views.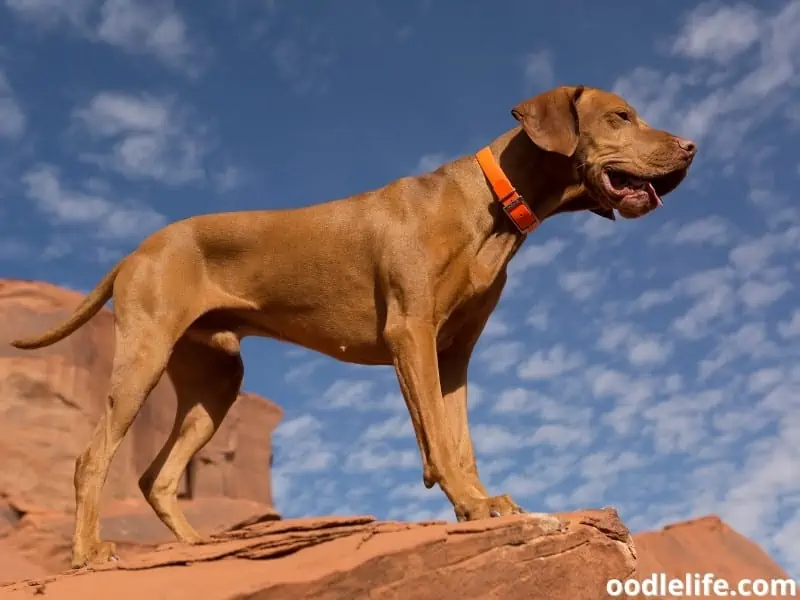 While you're there, don't forget to check out the view from the 1,530-foot-high Cadillac Mountain or visit the neighboring town of Bar Harbor. With most bars and restaurants welcoming customers of the four-legged variety, you shouldn't have a problem finding a bite to eat in Bar Harbor, Maine.
2. Bend, Oregon
Known for its natural beauty and world-class outdoor activities, it should come as no surprise that Bend, Oregon is one of the most dog-friendly cities in the Pacific Northwest. In fact, it was even voted the most dog-friendly city in the country in 2012.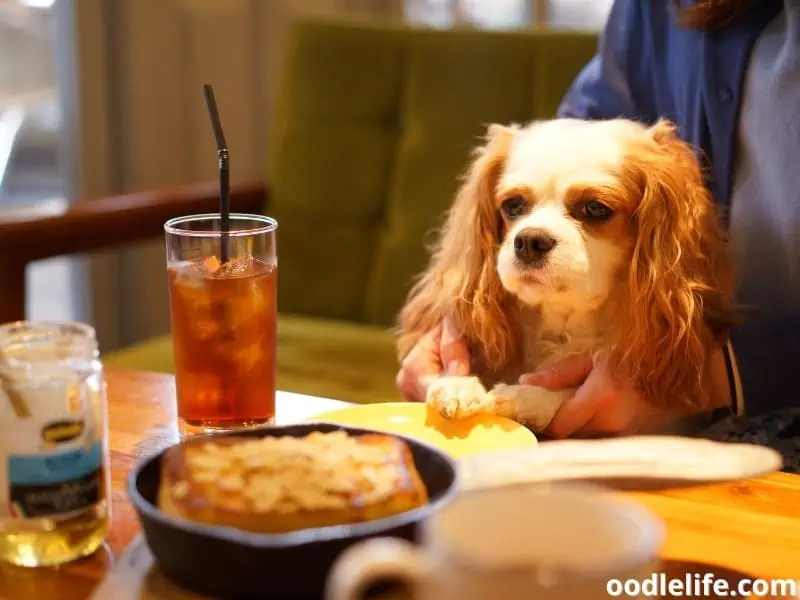 But aside from its national parks, ski resorts, and walking trails, the city is also putting itself on the map for its selection of independent craft breweries – most of which are dog-friendly! Try Barrel Brewing Company, Cascade Lakes Brewing Company, and Bend Brewing Company for good food and drinks with superior service.
3. San Diego, California
Sunny San Diego is another great vacation destination for you and your pup. Does your four-legged friend love nothing more than getting their splash on in the sea? If yes, this SoCal city is the perfect place for a dog-friendly getaway.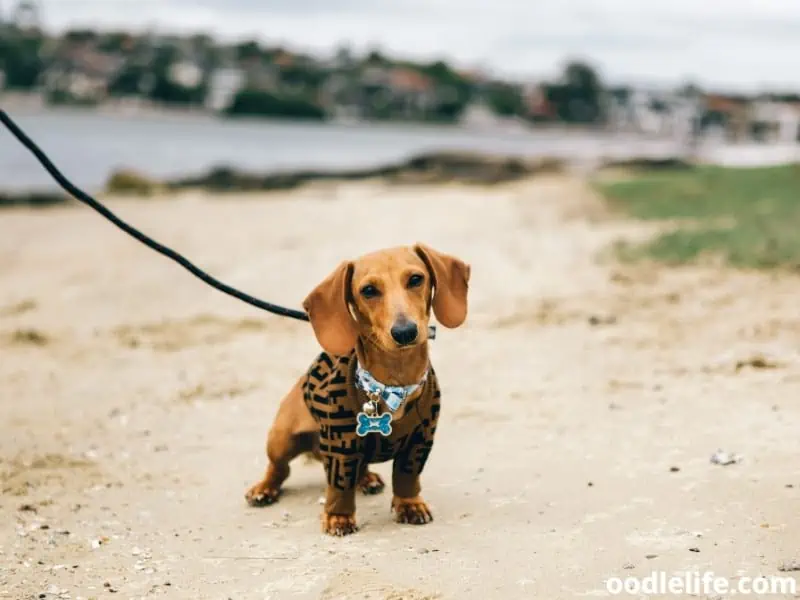 With over 17 miles of coastline, you can sit back and take in the views of the Pacific Ocean while your dog makes a beeline for it.
Home to the San Diego Padres, Petco Park is also home to a special viewing area known as The Backyard which is, essentially, a series of dog-friendly viewing zones.
4. Grand Haven, Michigan
Loved by locals and tourists alike for its soft sandy beaches and iconic red lighthouse, Grand Haven has overtaken Lake Michigan to become a firm favorite amongst visitors of the four-legged variety.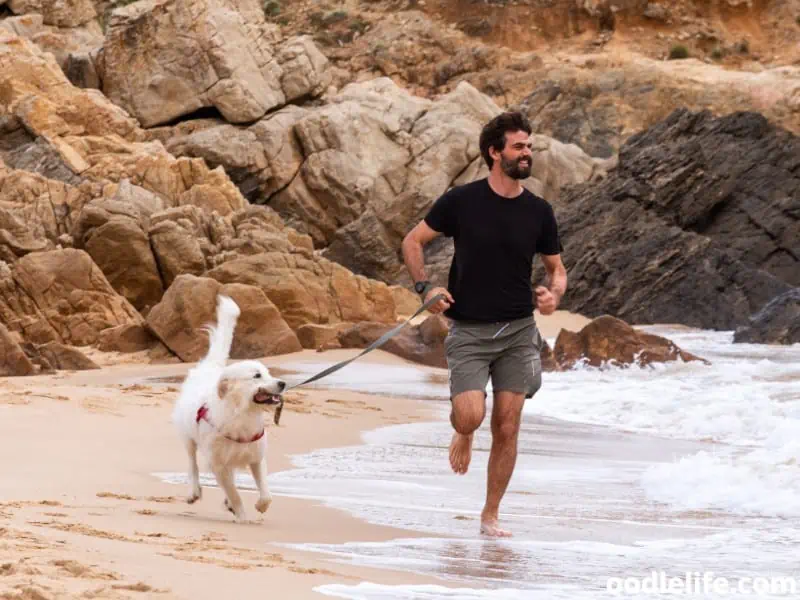 Whether it's running wild on the city's pet-friendly beaches or sniffing up a storm in the famous Must Love Dogs Boutique & Spa, there's plenty to see and do for both humans and dogs at this historic location. And with pet-friendly hotels situated across the city, you can rest assured your pup is as cozy and comfortable as you.
5. Orlando, Florida
While perhaps most famous for its world-class theme parks and tropical climate, you may be surprised to know that Orlando, Florida is also one of the most dog-friendly vacation spots in the US!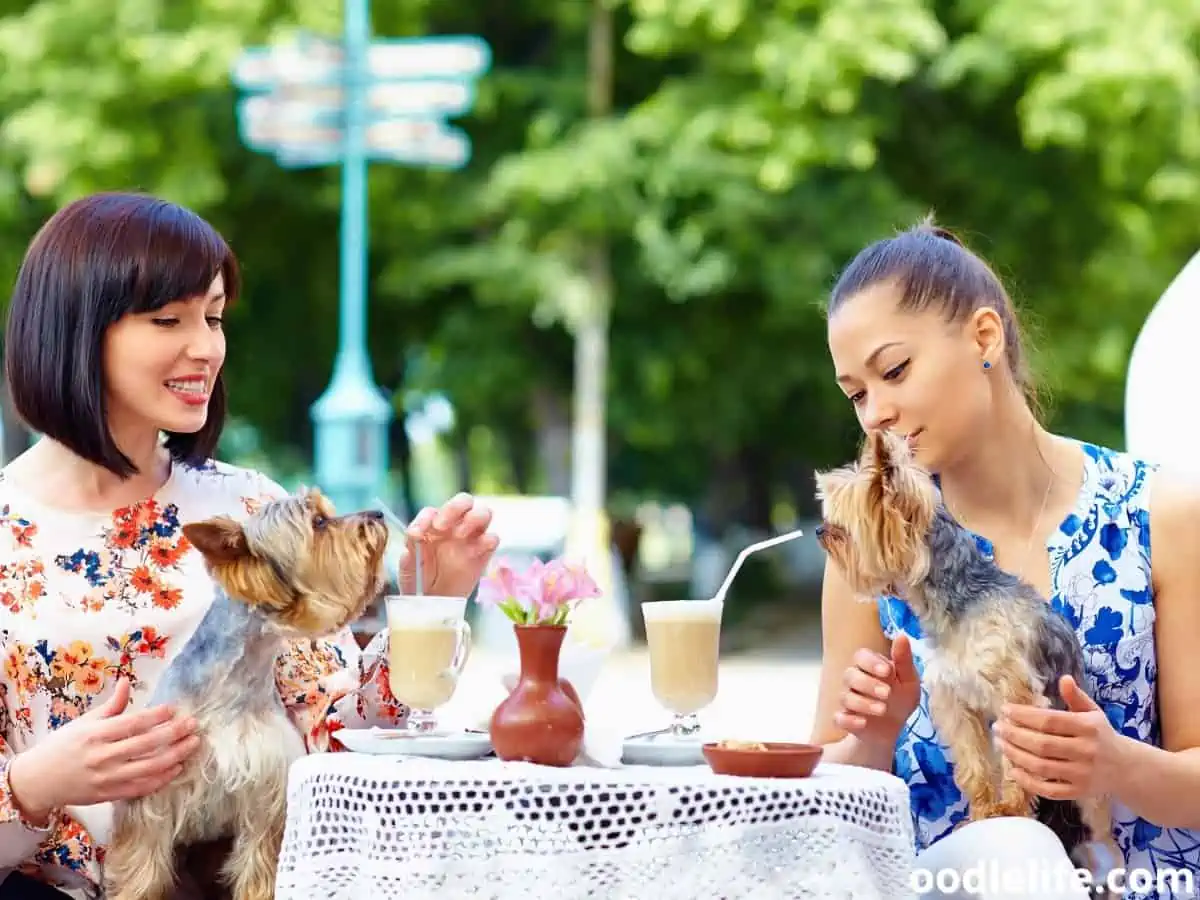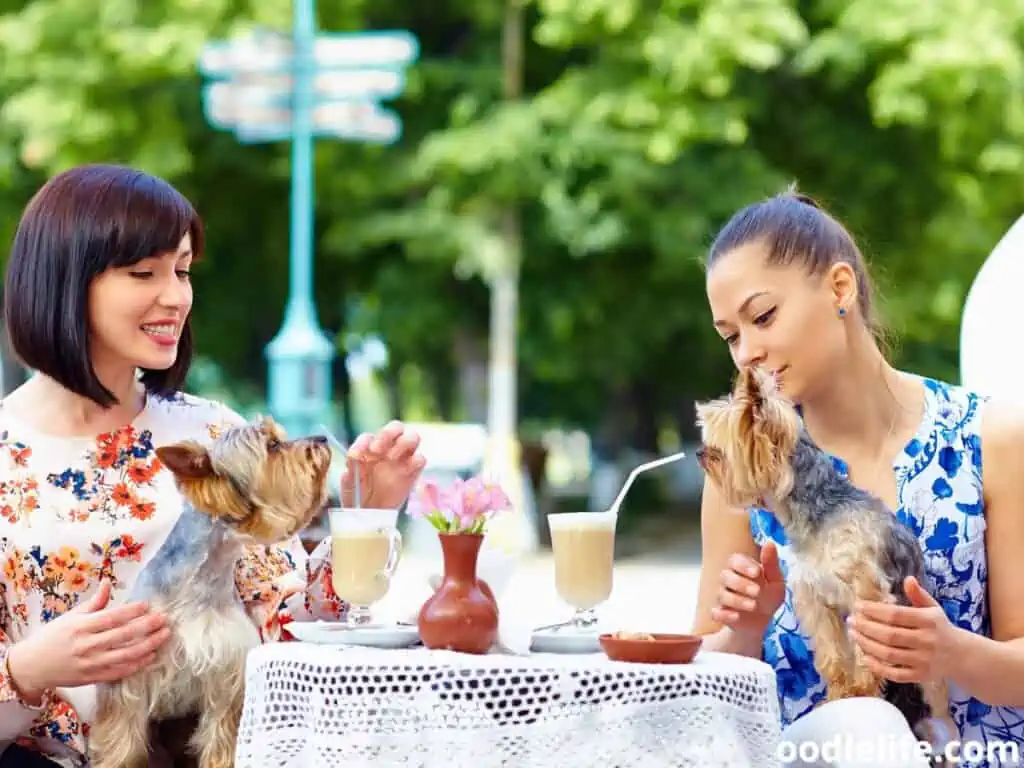 With 16 off-leash dog parks and most cafes, bars, and restaurants equipped with an outdoor patio, you can take your pup along and relax knowing they're right by your side. Bear Creek Nature Trail, Lake Baldwin Park, and Loch Haven Park are just some of the spots where your dog can run without a leash.
For a dog-free afternoon, V.I.Pet resort is a state-of-the-art pet resort where you can leave your pup for a few hours of relaxing, grooming, or just running around with other dogs while you explore the city.
6. Lake Placid, New York
Lake Placid may only be 290 miles north of New York City but when it comes to scenery, they are worlds apart. Whether you're into biking or hiking, you're bound to find something to keep you and your four-legged friend busy at this outdoor enthusiast's playground.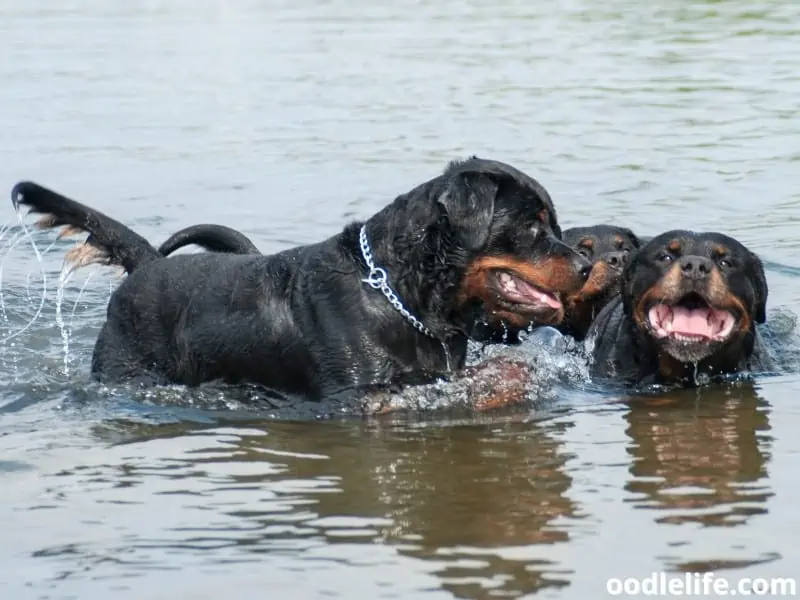 The region also has plenty of picture-perfect nature trails, hills, and lakes where you and your dog can burn some energy before grabbing a bite to eat at one of the numerous dog-friendly eateries nestled along the lakeside. With so many places to let your dog run off-leash, there's a reason the locals joke that there are more dogs than people!
7. Black Hills, South Dakota
Black Hills is a mountain range that stretches from South Dakota to Wyoming and is home to 1.25 million acres of breathtaking vistas, the state's tallest mountain, Black Elk Peak, and the iconic Mount Rushmore.
But if that wasn't enough to get your dog's tail wagging, a visit to the dog-friendly Reptile Gardens is sure to do the trick. Snakes, frogs, and tortoises are just some of the critters you can find roaming around there; it's guaranteed to be a fun-filled day for you and your leashed pet.
8. Sedona, Arizona
Sedona is famous for its vast landscapes and extraordinary rock formations. And what better way to experience the true beauty of the Red Rock Country than with your best friend in tow? With its other-worldly charm, it's the kind of place that truly must be seen to be believed.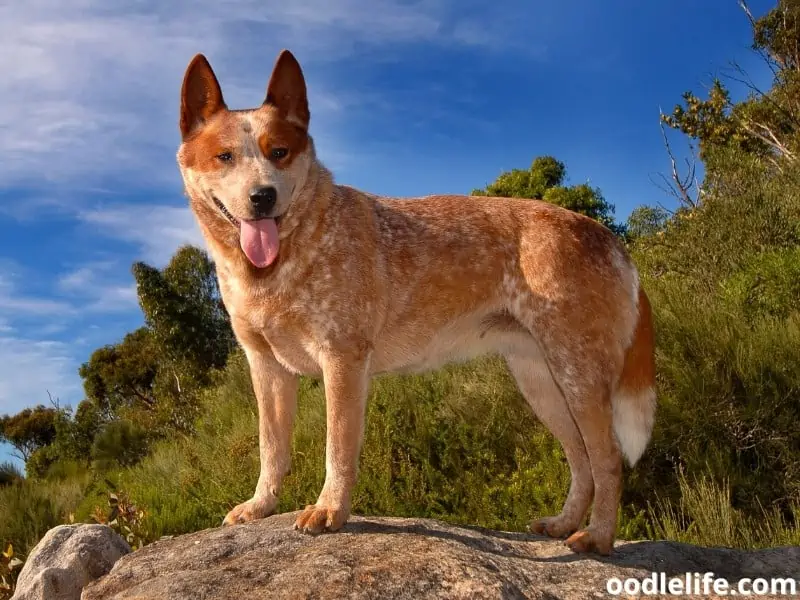 Blow the cobwebs away at one of the region's world-famous hiking trails before kicking back at one of the city's pet-friendly restaurants. It's guaranteed to be a vacation you'll both remember forever.
9. Santa Fe, New Mexico
Santa Fe, New Mexico is home to countless art galleries, music venues, and museums but what most people don't know is that it's also a true pet paradise! Because of its high altitude, the natural landscape is perfect for hiking, running, and mountain biking.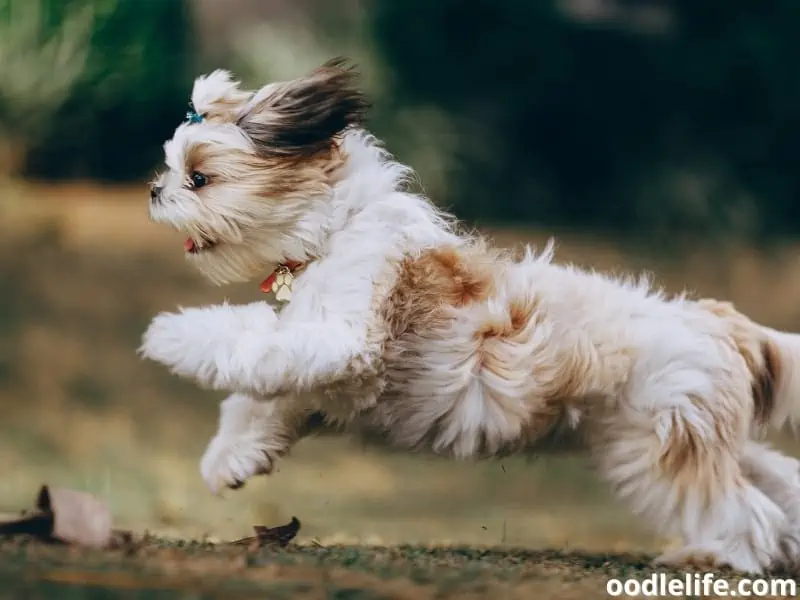 And when you're all tired out, why not rest your legs with a bit of leisurely shopping at the city's Plaza? There might even be some food vendors and market stalls so you and your canine companion can rest and refuel.
10. Oklahoma City, Oklahoma
It might not be the first place that springs to mind when you think of dog-friendly vacation destinations in the US but Oklahoma City is becoming a surprisingly popular place for pets and pet parents.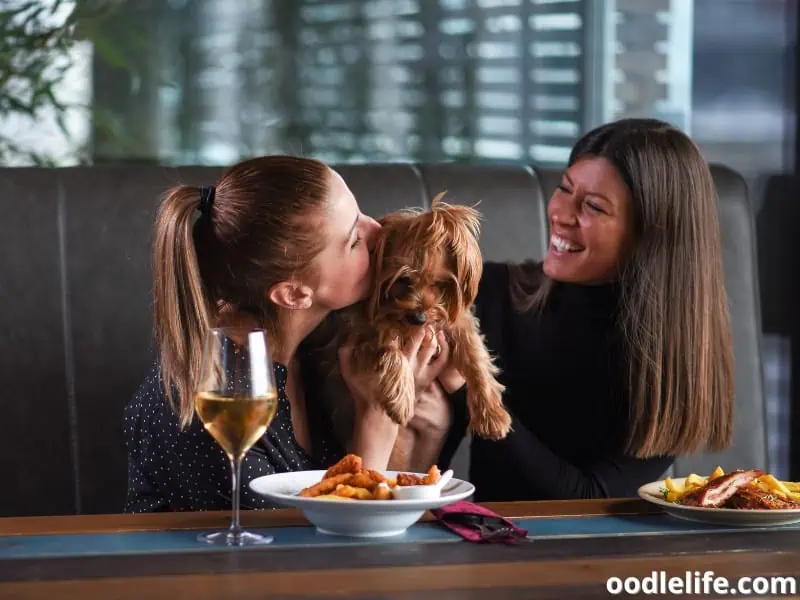 There are plenty of dog-friendly hotels where guests can bring two dogs and restaurants that will welcome your furry friend with a smile. And because most museums also welcome dogs, you can plan your day with ease.
If it's a good dog park you're looking for where your dog can socialize off-leash, Oklahoma City has plenty of those too. Try Myriad Gardens, Midtown Mutts, or Paw Park for some off-leash fun.
11. Jacksonville, Florida
With the largest urban park system in the country and miles of unspoiled coastline, Jacksonville is the perfect place to bring your pup for an off-leash dog-friendly vacation. But aside from the great outdoors, what else is there to do with your four-legged friend in this sunny city?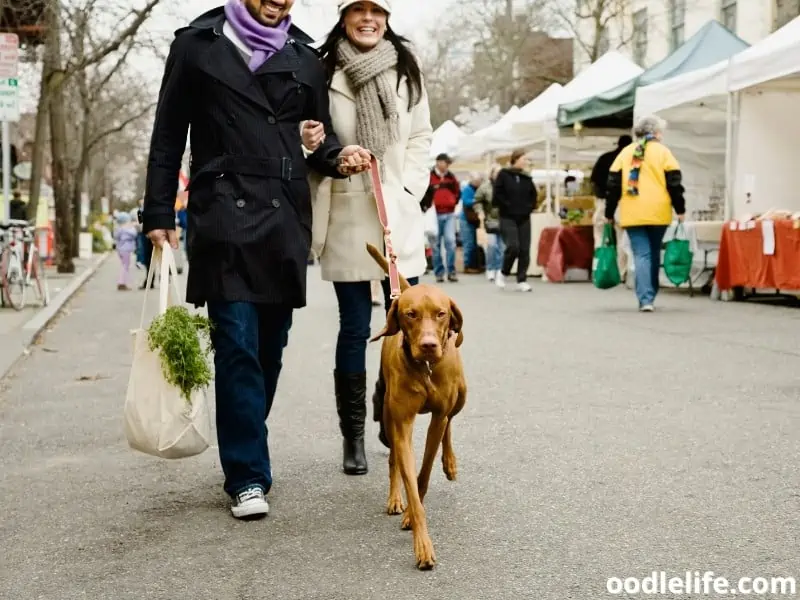 Riverside Arts Market is a cultural hub of arts, crafts, and food where you can sample the local cuisine and support independent vendors. And because it's outdoors, your dog will always be welcome.
There are also plenty of dog-friendly establishments including dog-friendly hotels dotted around the city that will welcome your pup so you're guaranteed to find somewhere you both will love.
12. Austin, Texas
Austin, Texas is fast becoming one of the most dog-friendly vacation destinations in the country and a great starting point for exploring the best of the Lone Star State. With a number of dog parks and even a dog island (yes, really), you and your pup are in for a warm welcome when you visit Texas's state capital.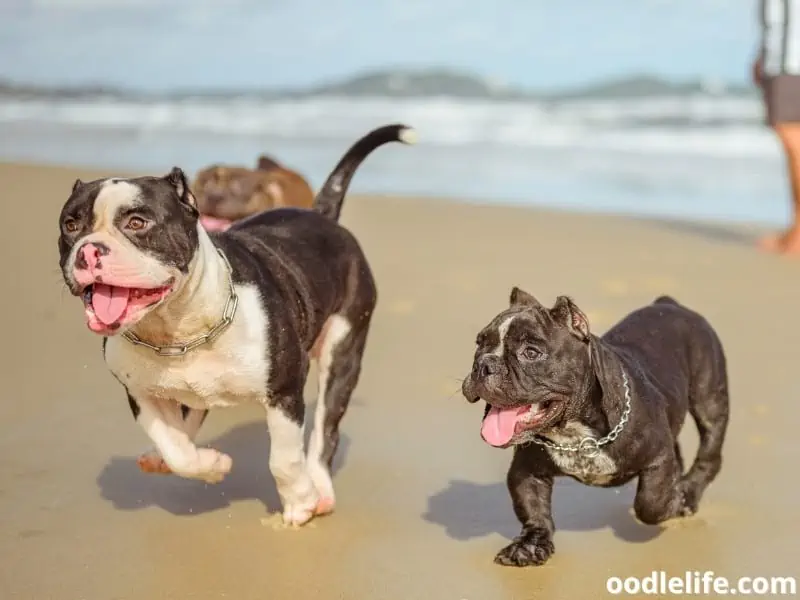 Though primarily a bustling city, it is also home to lush green parks, sprawling beaches, and even waterfalls so you can enjoy the view with your best friend in tow. The Texas State Capitol Building's lawn is also dog-friendly and there are hundreds of pet-friendly eateries located within walking distance serving everything from brunch to beers.
13. Colorado Springs, Colorado
Have you ever wished you and your dog could both eat together? Well, now is your chance. Home to the state's only dog-friendly indoor and outdoor restaurant that serves food in dog bowls, Pub Dog, Colorado Springs is the perfect dog-friendly vacation destination for pet owners that love to spend every waking minute with their dog.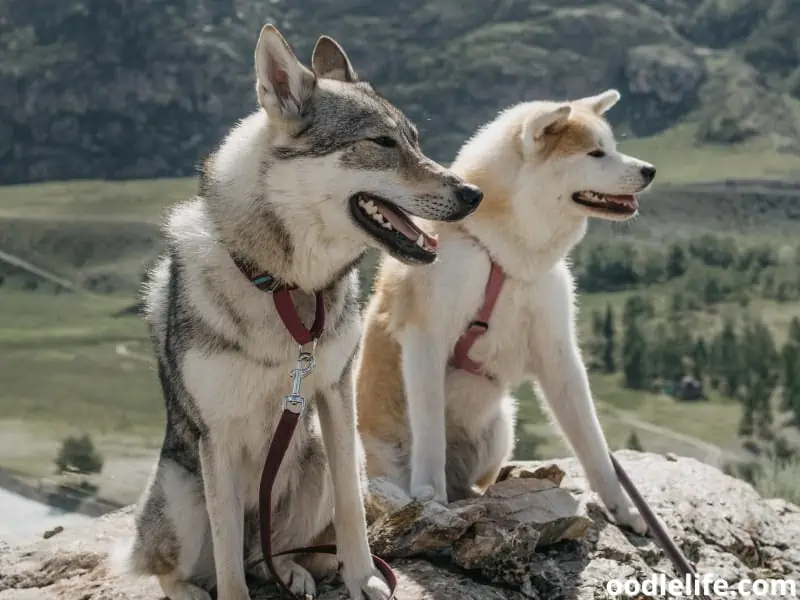 While you're there, take a trip out to the Garden of the Gods, a-1,341 acre public park boasting lush green forests and remarkable rock formations jutting up towards the sky in a scene that wouldn't look out of place in a sci-fi movie. Your dog must be on a 6-foot leash at all times but is free to enjoy the hiking trails and experience the wildlife with you.
14. Philadephia, Pennsylvania
From Rocky and the Liberty Bell to the Franklin Institute and the famous Philly Cheesesteak, Philadelphia is one of the most historic cities in the country.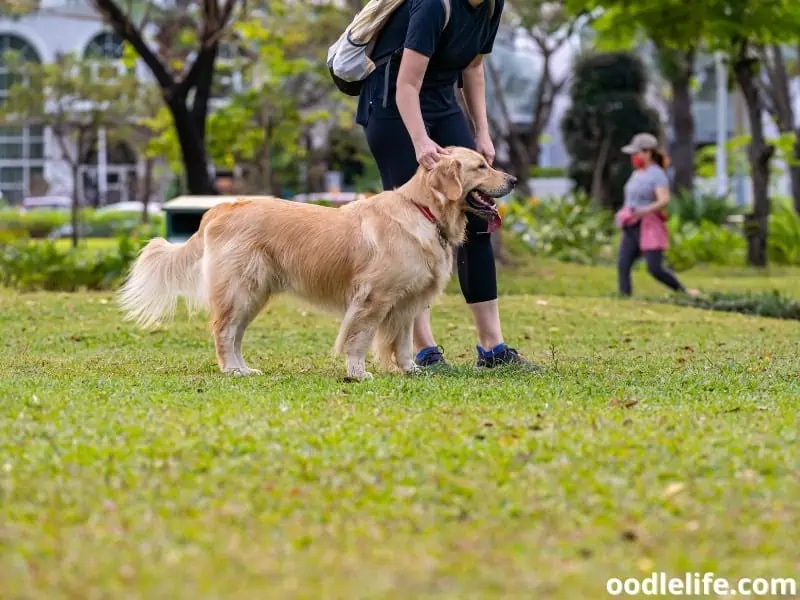 But as well as its rich history, it is also a firm favorite among visitors of the four-legged variety. With over 40 dog-friendly guided walking tours and some of the country's best dog parks, your pup will always feel welcome in this vibrant and welcoming city.
15. Lake Tahoe, Nevada
Straddling the border of Nevada and California, Lake Tahoe is considered one of the most beautiful natural landscapes in the world. With crystal-clear waters and icy mountain peaks, it's clear to see why so many dog owners think it is the best dog-friendly vacation in the country.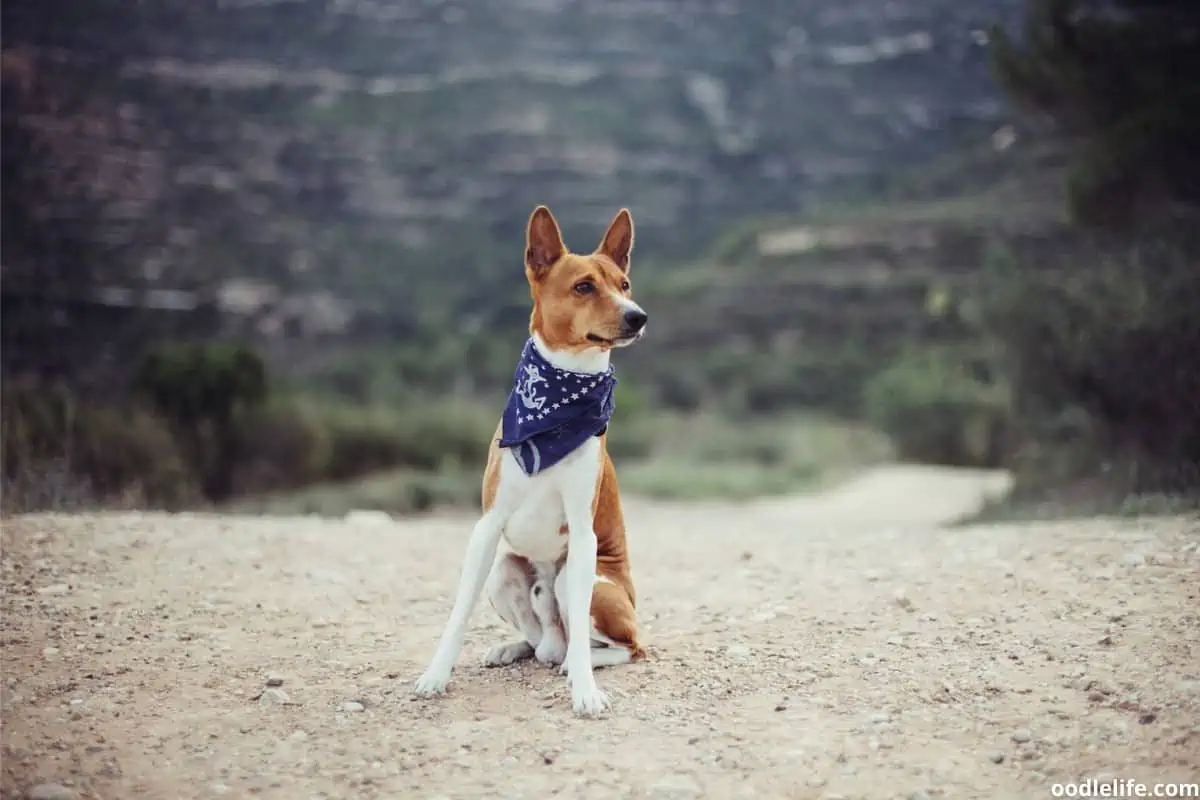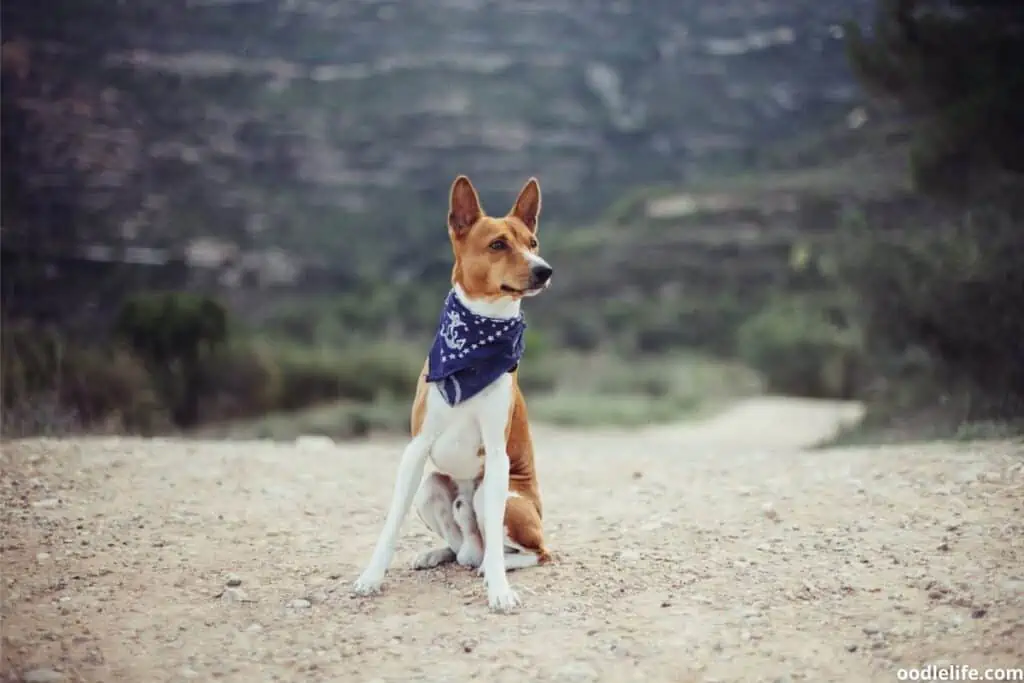 Most scenic hiking trails and campgrounds are open to dogs and with plenty of beautiful dog-friendly beaches, you and your pup are in for the adventure of a lifetime. There are also a number of friendly towns and communities dotted around the lake so you and your dog can enjoy a bite to eat off-leash while admiring the view.
16. Block Island, Rhode Island
If you're looking for a dog-friendly vacation destination with little to do other than walk, hike, or cycle, Block Island should be on your radar. As far as dog-friendly vacations go, this hidden gem welcomes leashed pets all year round and your furry friend can even travel with you on the ferry.
After you have explored the natural landscape on foot or on one of the island's narrow winding roads, put your feet up and relax with a meal at a dog-friendly restaurant, most of which welcome well-behaved pups on their outdoor patio.
17. Savannah, Georgia
As the oldest city in the state, Savannah, Georgia has a long and colorful history dating back to the early 1700s. Having retained most of its original parks and buildings, it is fast becoming a popular dog-friendly destination for pets and owners looking for a historic vacation spot where dogs are welcome.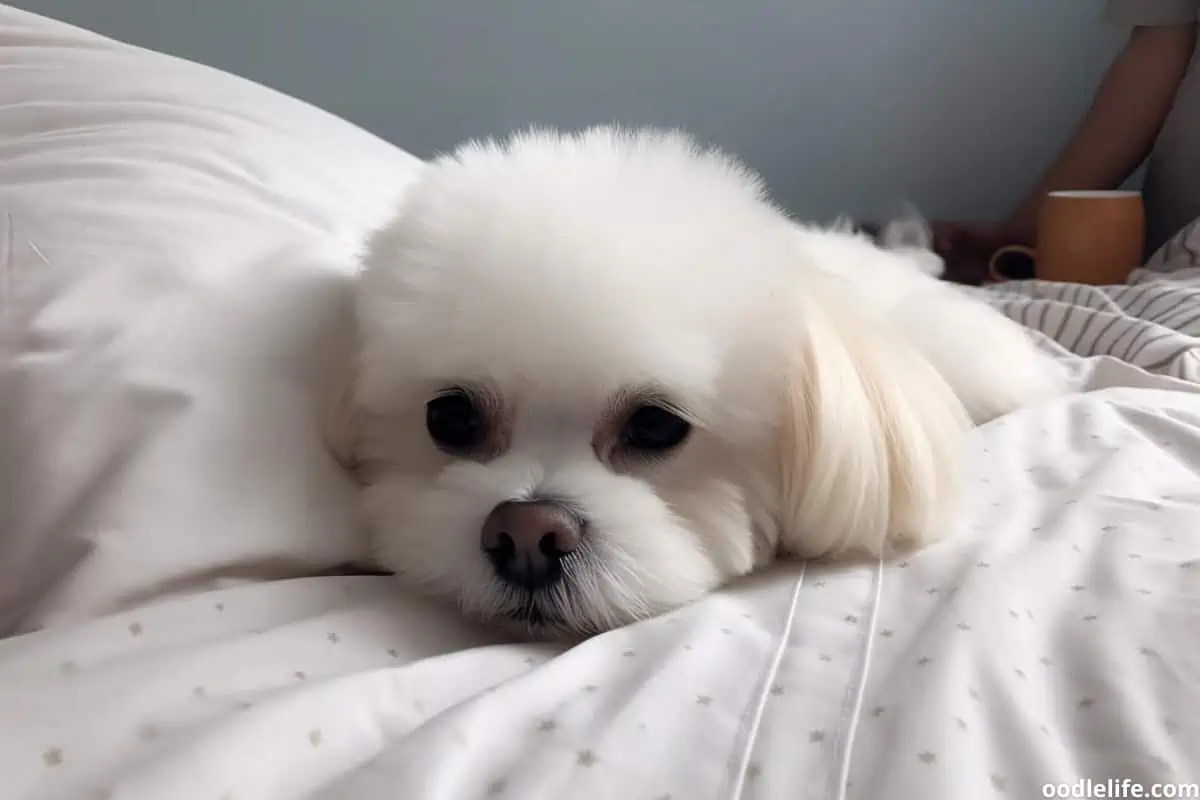 From hotels to bed and breakfasts, the city is also home to plenty of options for pet-friendly lodging so you can rest and recuperate after a long day of sightseeing with your pup by your side.
18. Asheville, North Carolina
Another city that welcomes dogs, Asheville, North Carolina should top your list of dog-friendly destinations in 2023. For stunning scenery and a good run-around, take a trip to the Biltmore Estate and marvel at the largest privately-owned home in the country. And the best part?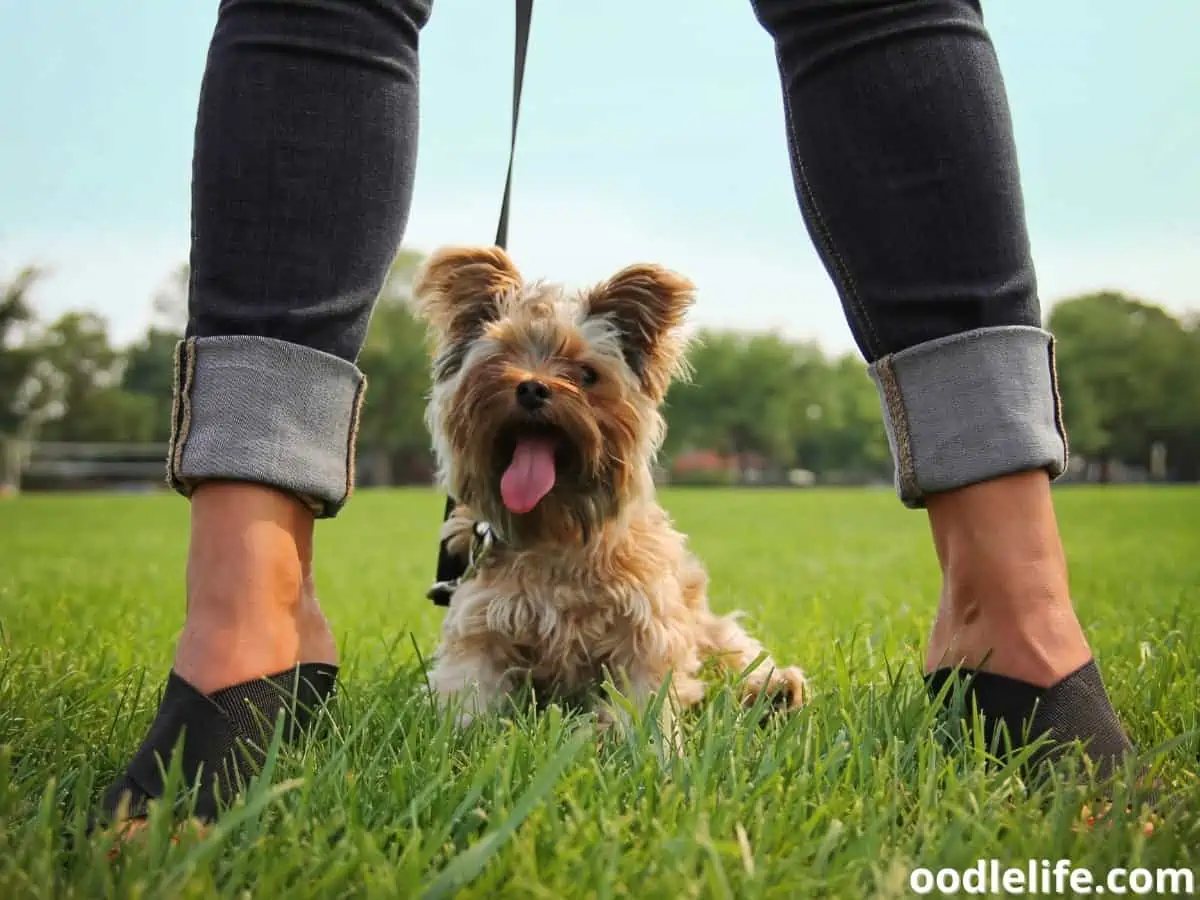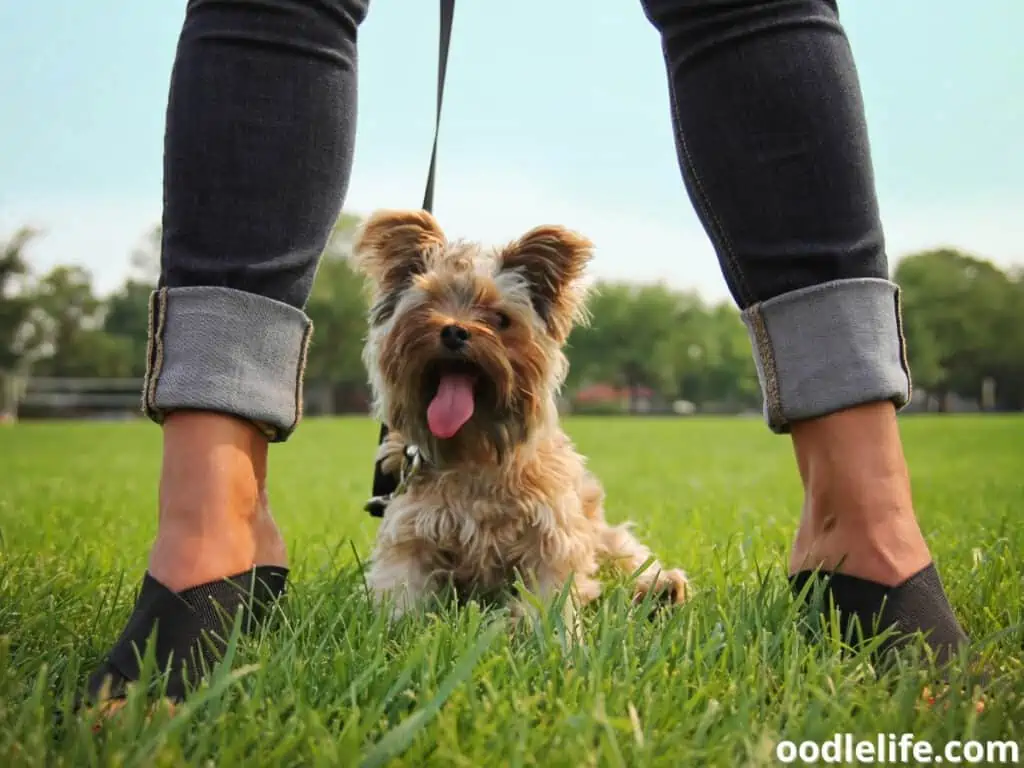 You can drop your furry friends off at the onsite kennel before heading inside!
The city is also close to the Blue Ridge Mountains and Azalea Dog Park, a 155-acre fenced-in dog park where both you and your pup can relax and recharge, enjoying the sights and sounds of your surroundings.
19. Portland, Oregon
It may not have quite as much green space as Bend but Oregon's largest city still has a lot to offer nature lovers of the human and dog variety. And if you're still on the hunt for a dog beach where your pup can run wild, the sandy shores of Cannon Beach are located just 80 miles west of the city.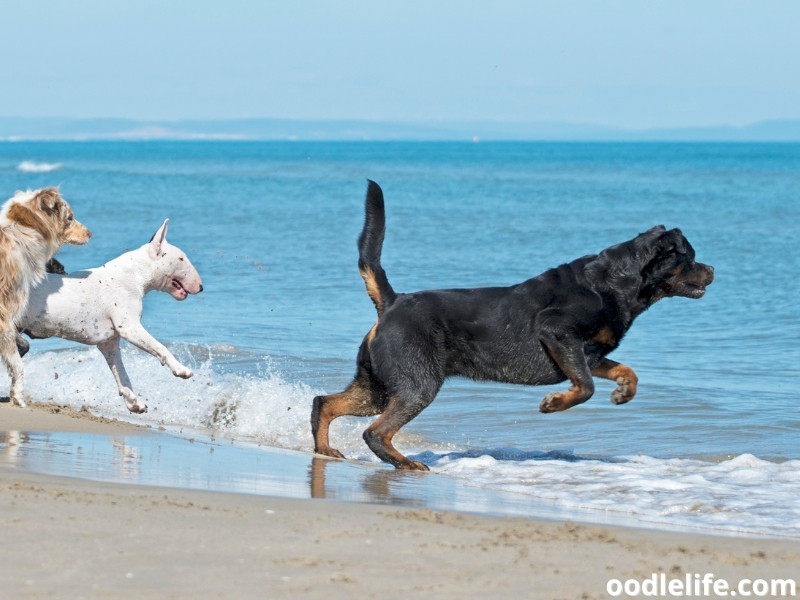 Portland has hundreds of dog-friendly parks to explore and with most dog-friendly restaurants serving up both human and pet treats on their pet-friendly patios, you can unwind with a craft beer while your dog lazes at your feet.
20. The Finger Lakes, New York
Known for its expansive riverways and tall waterfalls, The Finger Lakes is an adventure seeker's paradise. But what most people don't know is that the region is also famous for its rich vineyards where you can sample some of the local produce with your dog in tow because dogs are permitted almost everywhere.
You also won't struggle to find pet-friendly hotels and vacation rentals where dogs are welcome in the area with most places catering to both humans and dogs.
21. Seattle, Washington
Famed for its coffee culture, music scene, and technology start-ups, Seattle, Washington is also becoming a popular option for people looking for a pet-friendly vacation destination.
From dog-friendly hiking trails to paved forested parks, you can take your dog on a woodland adventure without even leaving the city. And with Olympic National Park (one of the most pet-friendly national parks in the country) just a short drive away, you'll never be short on things to do and see with your dog.
If it's pet-friendly accommodation you're worried about, there are also several pet-friendly hotels where you and your furry family members can rest your weary heads after a long day of exploring the Emerald City.
FAQs
How do I plan a vacation with my dog?
Planning a vacation with your dog for the first time can be stressful. Starting small with a short road trip can help ease you both into traveling together and you'll soon know if you'd like to venture further afield next time.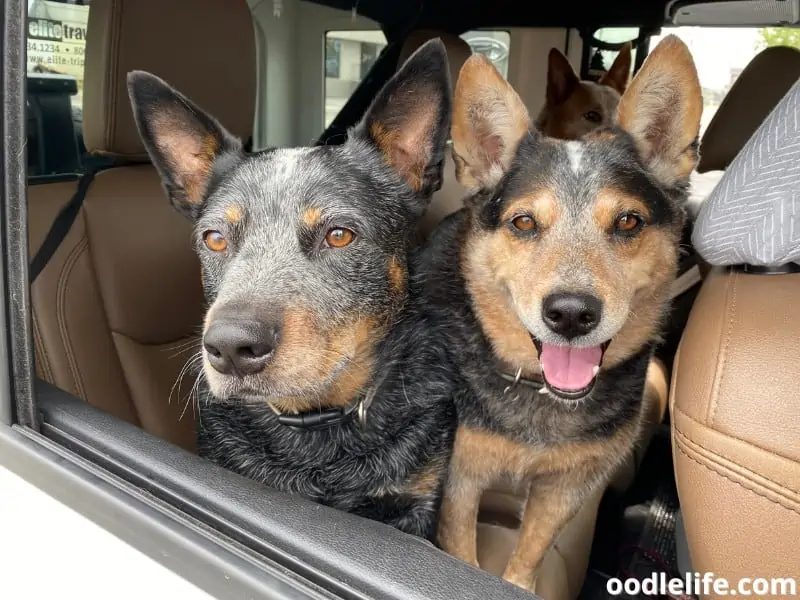 How long should I take my dog on vacation with me?
While there is no right or wrong answer to how long you should take your dog on vacation with you, long car rides and flights can be stressful for pups – especially if they've never done it before.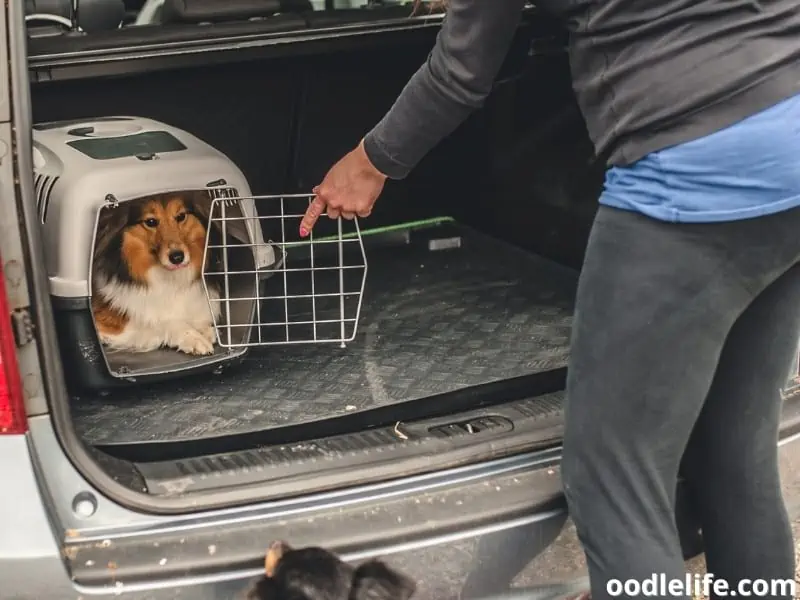 As long as they have frequent access to the outdoors and a toilet and are not left alone for too long, your dog should be fine.
Should I take my dog on vacation with me?
Every dog is different and only you will know how your dog will respond to being brought on vacation with you.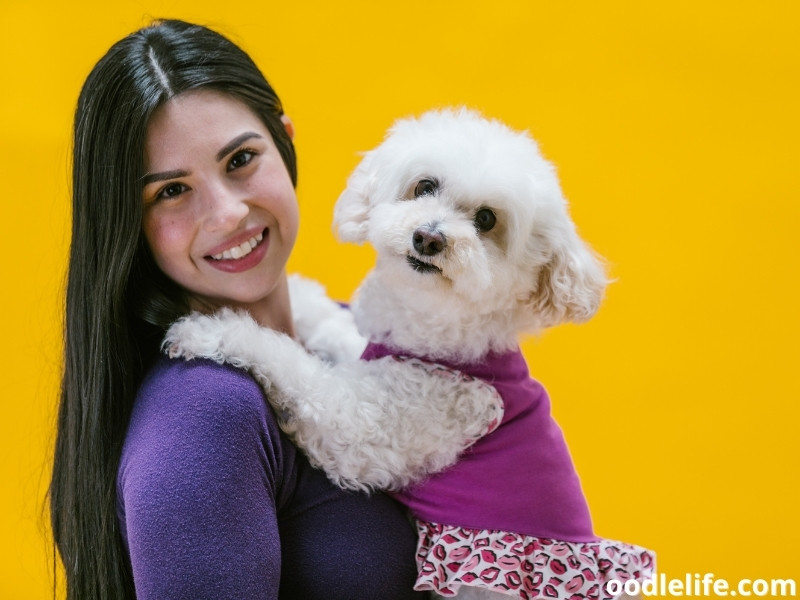 However, it can be a great way to make memories with your dog and they'll get the opportunity to interact with other dogs and people and explore different scents, sights, and sounds.