Best Flooring For Dog Kennels [3 Best and DIY Advice]
Whether you have a dog kennel indoors or outdoors, having the best floor for it can go a long way in making it as comfy as possible for your dog.
The first kennel I ever bought came with a floor of its own, but it was hard as a brick and rough to the touch, so I invested in some new flooring tiles and never looked back.
If you recently bought a dog kennel yourself or have owned one for some time and are looking to get a new floor for it, then you have come to the right place! In this article, I'll go over the best flooring for dog kennels that you can get right now and explain all the aspects that make each of them unique.
So, read on to find out what flooring will work best for indoor kennels, outdoor kennels, and any other situation.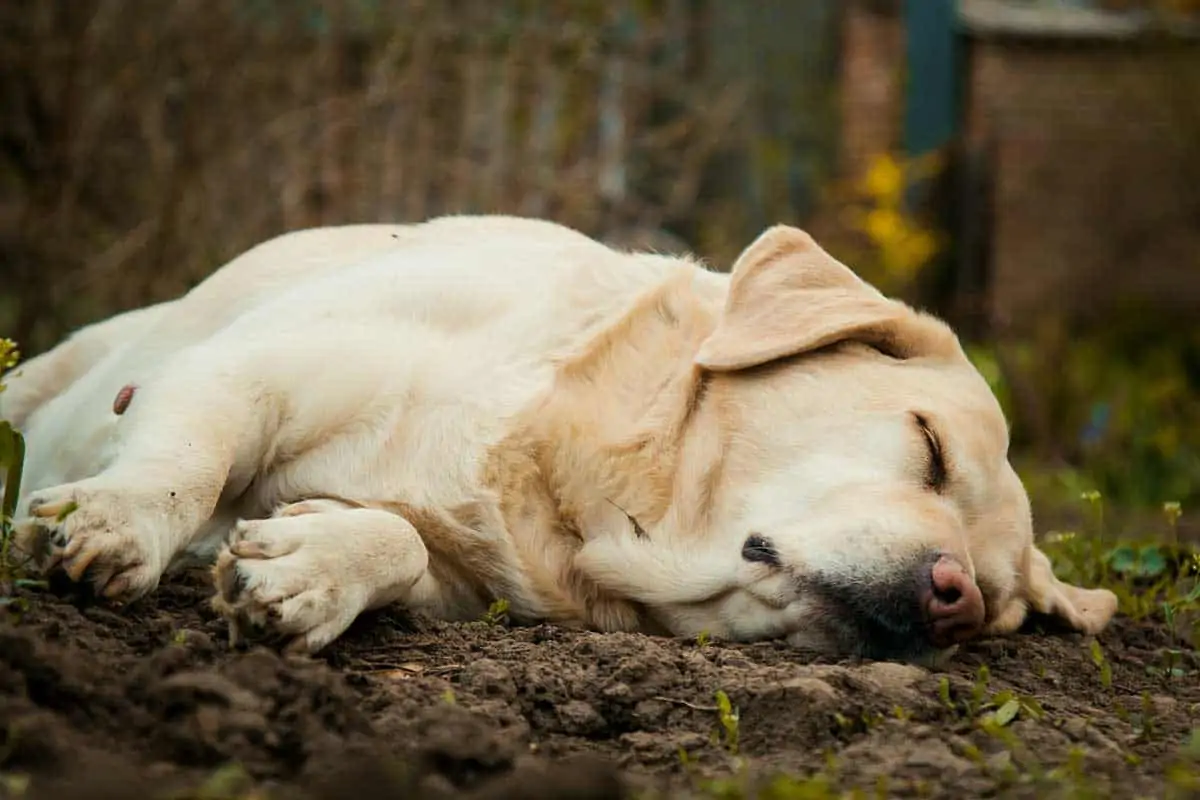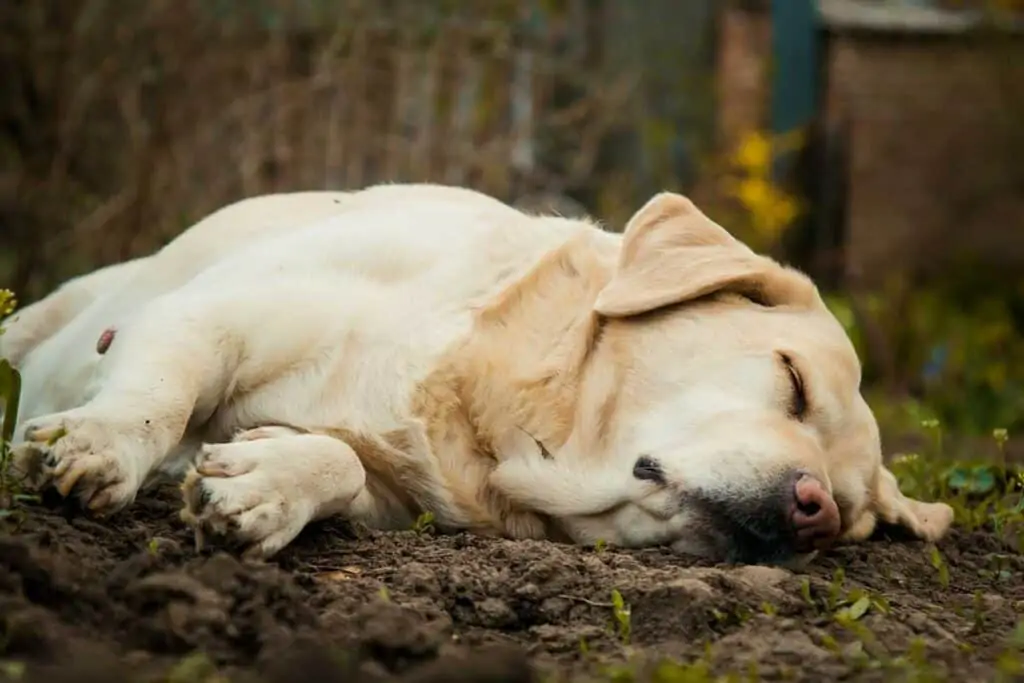 PET GROW Pet Pad Artificial Grass Turf
For starters, let's talk about the PET GROW Pet Pad Artificial Grass Turf flooring.
Pet Pad Artificial Grass Turf 7' x13'- Realistic Thick Synthetic Fake Grass Mat For Outdoor Garden Landscape Balcony Dog Grass Rug
THICK & REALISTIC ARTIFICAL GRASS RUG: Grass height about 1.37" in length, 70 oz total weight per square yard, high-density artificial grass. With 4-tone color, soft and lush and the thatch looks &...
PERFORMANCE :Made of high quality synthetic material, super durability.Rubber backed with drainage hole,can be dry quickly.
Save money & Friendly: no mowing, no watering, making it an excellent surface for pets and kids to play on.
Perfect for Outdoor decor, such as Garden, Lawn, Patio, Landscape, Backyard, Deck,Balcony, Porch and other outdoor place. Also used as Mat, Carpet,Doormats in indoor Home.
Easy Installation: Made to withstand all weather conditions, this turf rug can also be cut to desired size or shape without causing any fraying. You only need to choose an area to put and roll out the...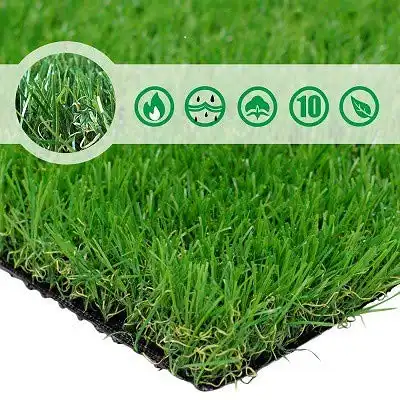 We earn a commission if you make a purchase, at no additional cost to you.
This excellent flooring is one of a kind in terms of both looks and feel, as it replicates natural grass almost flawlessly. The instant you put this down, the entire appearance of your dog's kennel will change dramatically, especially if the kennel is indoors.
This particular flooring has a good grip when used indoors, so you won't have to worry about it slipping all over the place if you have tile or wood floors. Additionally, it brings a little bit of that outdoor feel indoors, and I think all dogs appreciate that to some degree. Especially the ones who love the outdoors.
And speaking of the outdoors, the PET GROW Pet Pad Artificial Grass Turf performs just as well outdoors as it does indoors. Because it comes with a unique drainage hole, this flooring has no difficulty handling large amounts of water, so you don't have to worry about it getting soaked.
Kennel Deck Kennel Flooring System
Next up on the list is the Kennel Deck Kennel Flooring System.
This flooring's biggest strength is its flexibility. It does not bring the totally unique look and feel of the PET GROW PET Pad Artificial Grass Turf flooring, but it does bring a little bit of everything else.
It works both indoors and outdoors. It provides a wide range of customizability with 2×4 sized pieces that you can easily fit together to create your own desired size. And it offers a surface designed to hold up against dogs who like to scratch and claw a lot, but it does not sacrifice comfort as a result.
This flooring's surface also maintains a good grip even if it gets wet, so your dog won't be slipping or sliding on it.
The only real downside to this flooring system is that it does offer a bit of a premium, which means it also costs more than the average flooring system. However, I think it is worth its price if you're okay with paying a little more. Not many other kennel flooring tiles match the Kennel Deck Kennel Flooring System in terms of value, so you will definitely get your money's worth.
Foghorn Construction Interlocking Rubber Floor Tiles
Suppose you're looking for kennel flooring that you can really rely on to hold up against the harshest conditions. In that case, you will most definitely want to consider Foghorn Construction Interlocking Rubber Floor Tiles.
Set of 9 Interlocking Gray Rubber Floor Tiles- 11.5 inches Each Side - Non-Slip Tread - Wet Areas Like Pool Shower Locker-Room Bathroom Deck Patio Garage Boat. Can be Cut to fit- Foghorn Construction
✔ Wet Or Damp Areas - Many uses around the home, boat, kennel, business where excellent traction and damp areas are expected. So many uses around the pool. Put a tile under a plant pot, cut to fit...
✔ Under Cushions - Use for ventilation on your boat under those V Berth cushions or anywhere moisture and condensation are a problem. Promotes airflow under the tiles. Put a few tiles near the door...
✔ Rubber Grip Surface - Flexible tiles snap together to fit any shape. Can be cut with a sharp knife for pipes, curves, seat posts you name it. Installing is as simple as snapping the tiles together...
✔ Flooring Solutions - Kitchen, Indoor Pool Deck, Shower, Pet Area, Fishing boat, Lockers, Farmhouse, Camping, Gym These mats are easy to clean, installation is a snap, and as a carpeting / carpet...
✔ Installation On Most Surfaces - Concrete, wood, tile, even use in a bathtub. Weatherproof. Cleanup is easy with a scrub brush and soap. You can even run these through a dishwasher (low heat) if...
We earn a commission if you make a purchase, at no additional cost to you.
These tiles are entirely waterproof, stain proof, and smell proof, making them a great choice if your dog's kennel gets a lot of use on the regular.
Messes happen all the time with dogs, especially young ones, so the Foghorn Construction Interlocking Rubber Floor Tiles are great for someone new to kennel flooring.
Being made of rubber makes the tiles easy to maintain, and as an added bonus, the rubber has a lot of grip while also being soft to the touch. This will help your dog feel more comfortable and secure with the new flooring, which is precisely the kind of first impression that you want.
The icing on the cake for the Foghorn Construction Interlocking Rubber Floor Tiles is that they provide their own ventilation, and this alone makes them one of the best kennel flooring tiles you can get for the summer.
In fact, I strongly recommend these tiles if you intend to use them in a kennel that will be outdoors during the summer a lot. They do much of the same fundamental things that other kennel flooring tiles on this list do, but the added ventilation is a selling point that you should not overlook.
Their most significant caveat is that their design does not perform very well on uneven surfaces. However, I would say that this issue is not difficult to work around by any means, and it certainly is not a deal-breaker.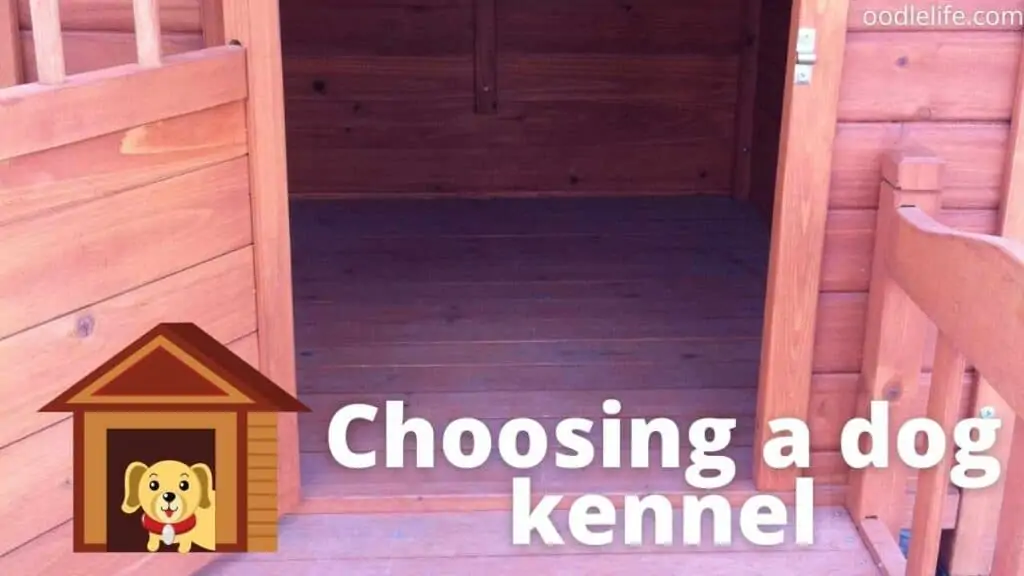 Domi Outdoor Tiles
Last on the list are the Domi Outdoor Tiles.
I saved these ones for last because they don't really outdo any of the previously covered options in terms of their utility.
The panels come in 1′ square sizes, so they are easy to customize. They have good resistance to water and physical damage, making them somewhat capable of holding their own under rough conditions, though they won't do as well as the Foghorn Construction Interlocking Rubber Floor Tiles.
The surface material is comfy for dogs, but it will take on scratch marks if it sees a lot of use. It has an airflow and drainage system, but again, the ventilation is not on par with the Foghorn Construction Interlocking Rubber Floor Tiles, and the drainage system does not match that of the PET GROW Pet Pad Artificial Grass Turf's drainage hole.
So, why did I still include the Domi Outdoor Tiles on this list alongside the other great options? Well, even though I just said that they do not measure up to the previous options in terms of performance, their performance is still of a high quality overall.
That said, where the Domi Outdoor Tiles do excel is in their visual design. Out of all the tiles on this list, they have the sleekest design by far. So, if you want something more eye-catching to swap out with your usual kennel floor tiles when you have guests come over, look no further than these.
Buyer's Guide
Now that we've covered some of the best dog kennel flooring options currently available, let's go over a quick rundown of what to look for when you start shopping around yourself.
Comfort
The level of comfort that a specific kennel flooring tile provides is paramount. A tile can look nice, have water-resistance, scratch resistance, and other great features, but what good is it if it's not comfortable for your dog?
To ensure that you buy a kennel flooring tile that provides excellent comfort, look for floorings whose surfaces are made of quality synthetic materials, polyester, or rubber. More often than not, these will be among the most comfortable surfaces you can find on the market.
Resistances and Durability
Following comfort, you want to try getting kennel flooring that will last you a long time. If you have a dog that does a lot of scratching and chewing, or you plan on putting the flooring in a kennel that is outside, then the flooring needs to be able to hold up long term.
In a sense, kennel flooring is like a mattress. It's going to see a lot of use, which means it will see a lot of wear and tear and need to get changed eventually, but the longer you can use it comfortably, the better.
Indoors vs. Outdoors
Whether you plan to put your kennel flooring indoors or outdoors does not matter for every kind of flooring, as some are good for both. However, you do want to make a note of how a kennel flooring performs outdoors if you plan on regularly exposing whichever one you buy to the natural elements.
Water resistance is the primary thing you will want to look for, as rain will undoubtedly be the main thing that your kennel flooring will have to contend with.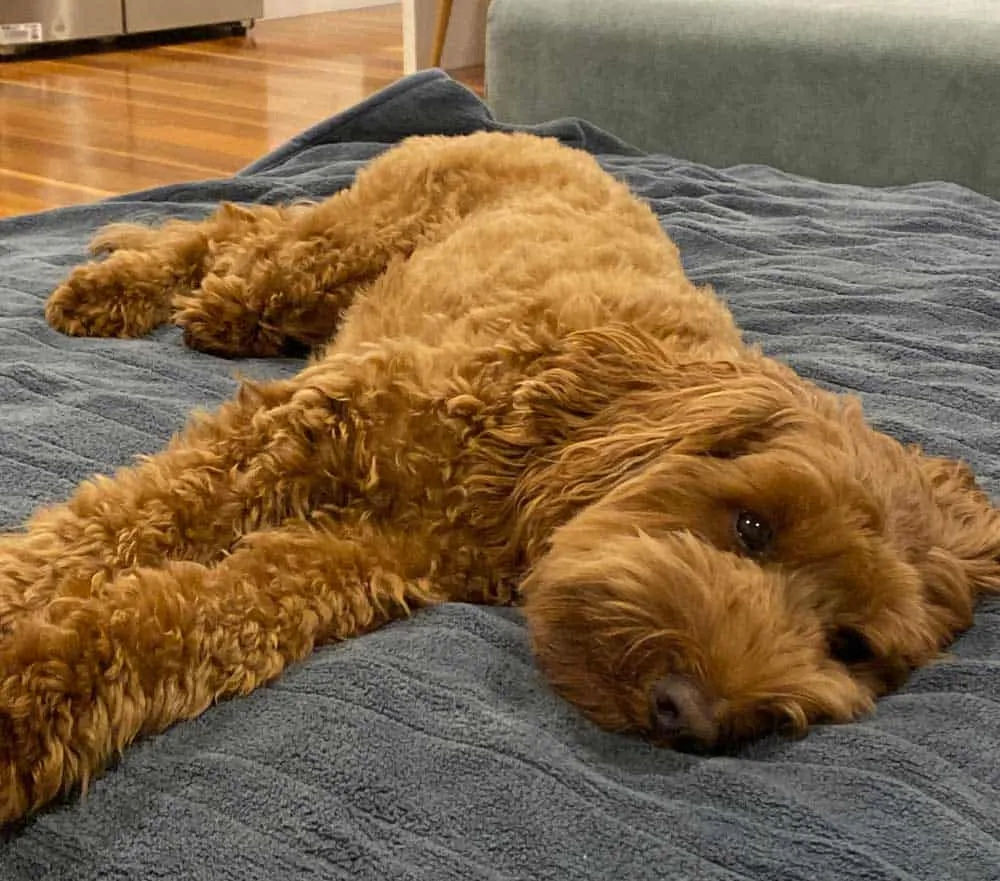 Conclusion
Choosing the right kennel flooring is not an easy task, but finding one that perfectly meets your needs is very doable with the right amount of research.
My biggest advice is to take your time browsing the options and not settle on the first, second, or third thing you see, no matter how good it looks! Check out as many kennel flooring options as you can, and then choose from a handful of your favorites.