21 Best Pug Rescues USA (And Canada) (2023)
If you're looking to add a furry friend to your family, adopting a Pug is a fantastic choice. Not only will you love the loyal and easy-going temperament of your new Pug, but you'll be providing a dog with a loving new home while supporting the rescues that save and re-home these animals.
We've put together 21 of the best Pug rescues in the USA and Canada to help you find the one that's perfect for you.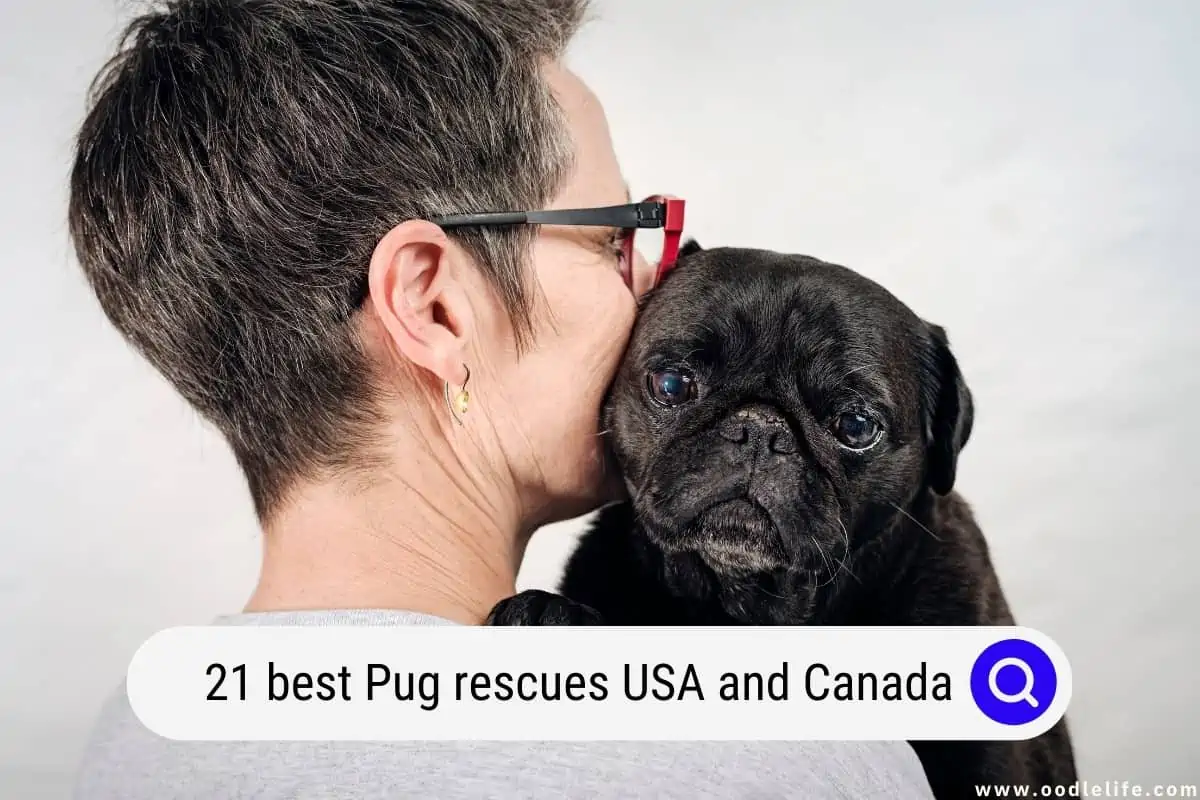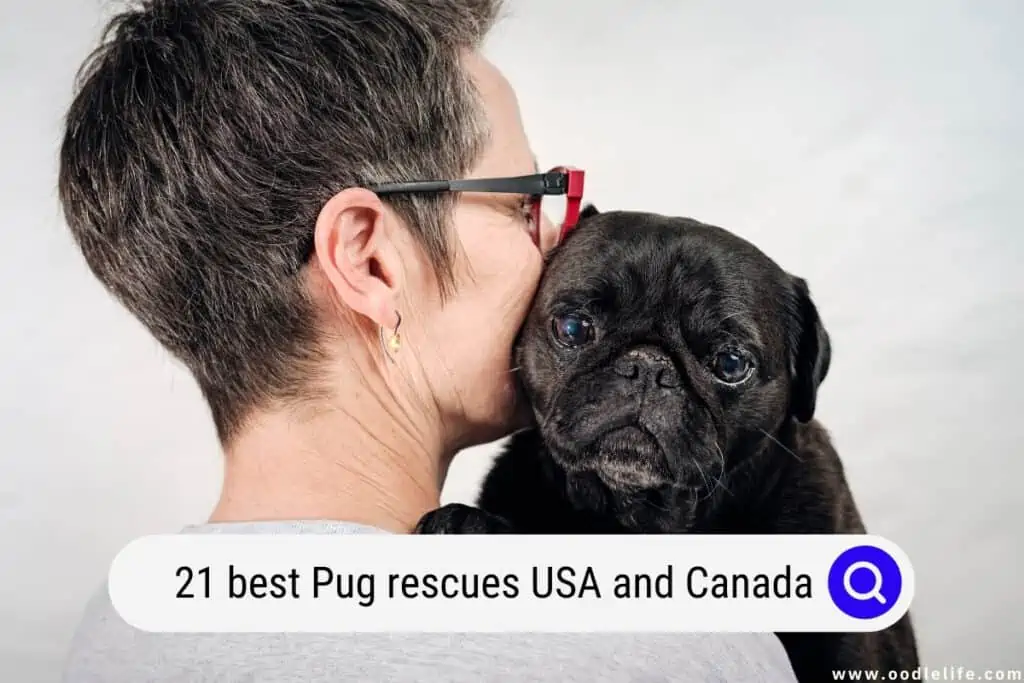 Green Mountain Pug Rescue
Green Mountain Pug Rescue is a non-profit rescue in the Northeast made up entirely of volunteers. Since 2002, they've taken in surrendered or abandoned Pugs and placed them with foster families or in forever homes.
The rescue also provides vet care for their dogs, including vaccines, dental work, and other medical needs. There's an adoption fee ranging from $200-$450 to cover any medical care needed before Pugs arrive at their new home.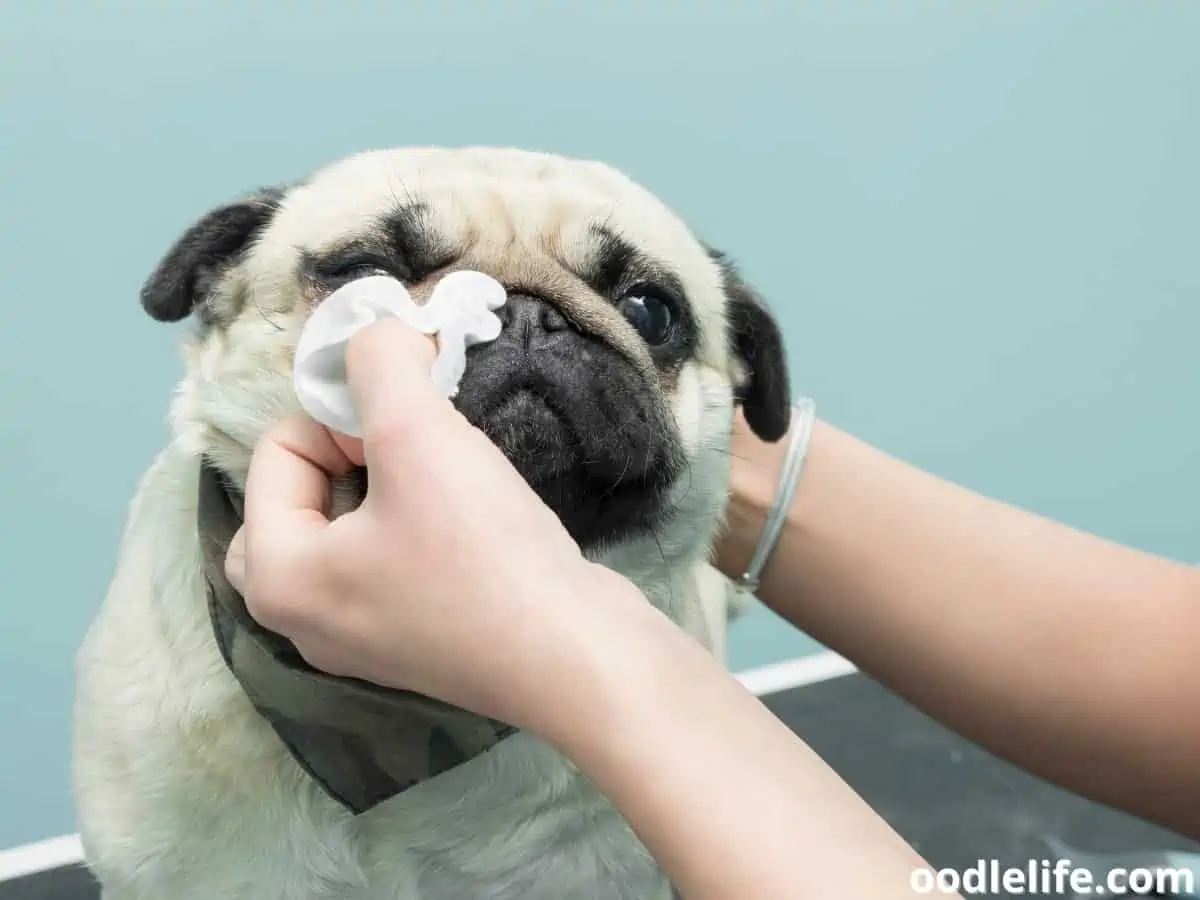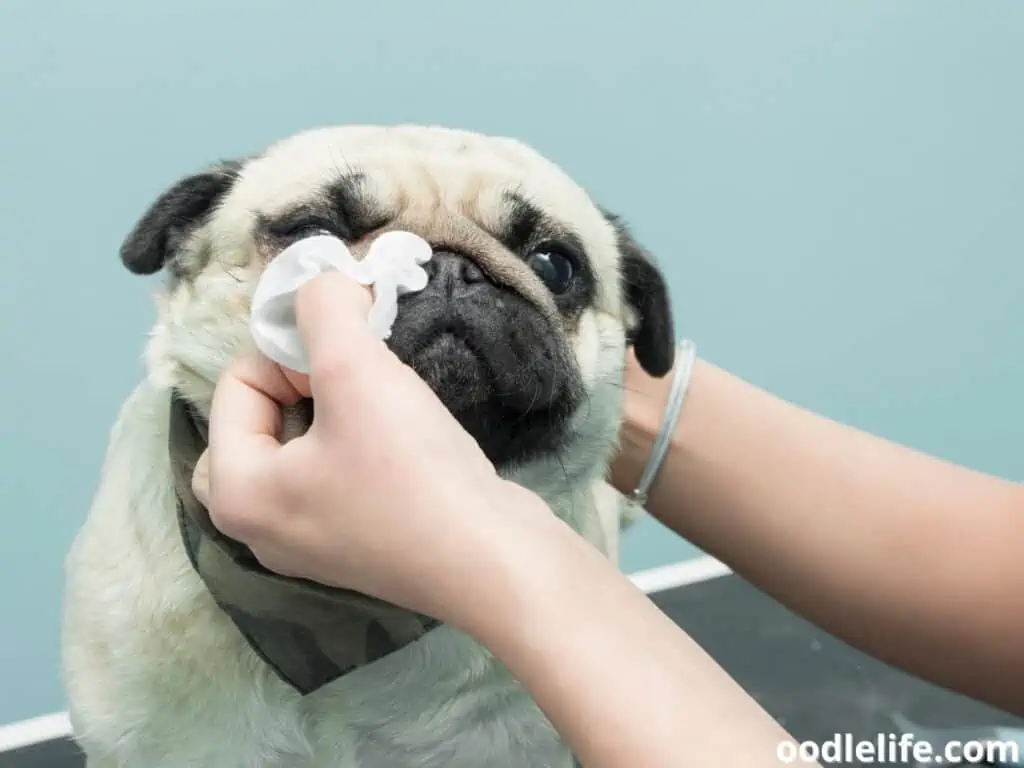 Mid-Atlantic Pug Rescue
Mid-Atlantic Pug Rescue is dedicated to helping homeless dogs and advocating for education surrounding Pugs. This rescue serves families throughout Virginia, Maryland, North Carolina, South Carolina, and Eastern Tennessee.
All potential adopters must pay an application fee and complete a telephone pre-screen and an in-person house visit to ensure that every dog is going to the right home.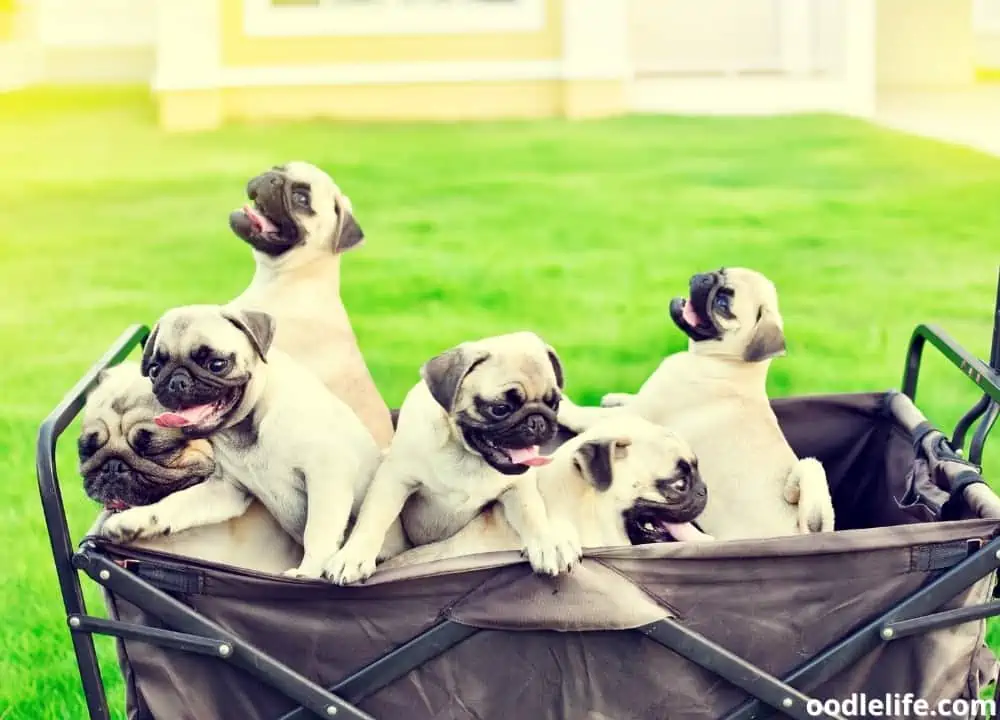 DFW Pugs
Founded in 1996, DFW Pugs is one of the largest and best Pug rescues in the US. With the mission of leaving no Pugs behind, this well-respected rescue takes in purebred Pugs of any age, condition, or ability.
Along with a thorough adoption process for Texas, Louisiana, Arkansas, New Mexico, and Oklahoma residents, DFW Pugs also has an impressive volunteer foster program that provides more insight into the Pugs' temperament and needs.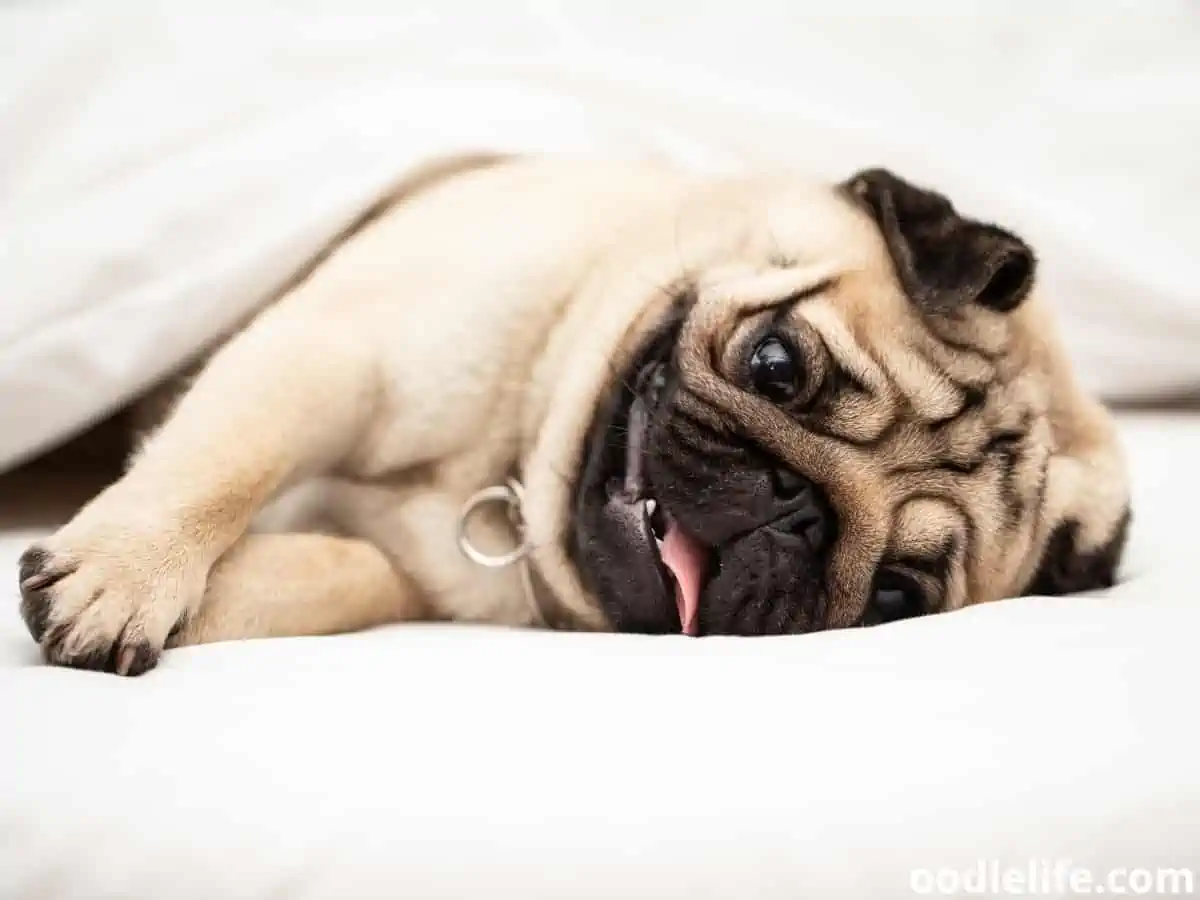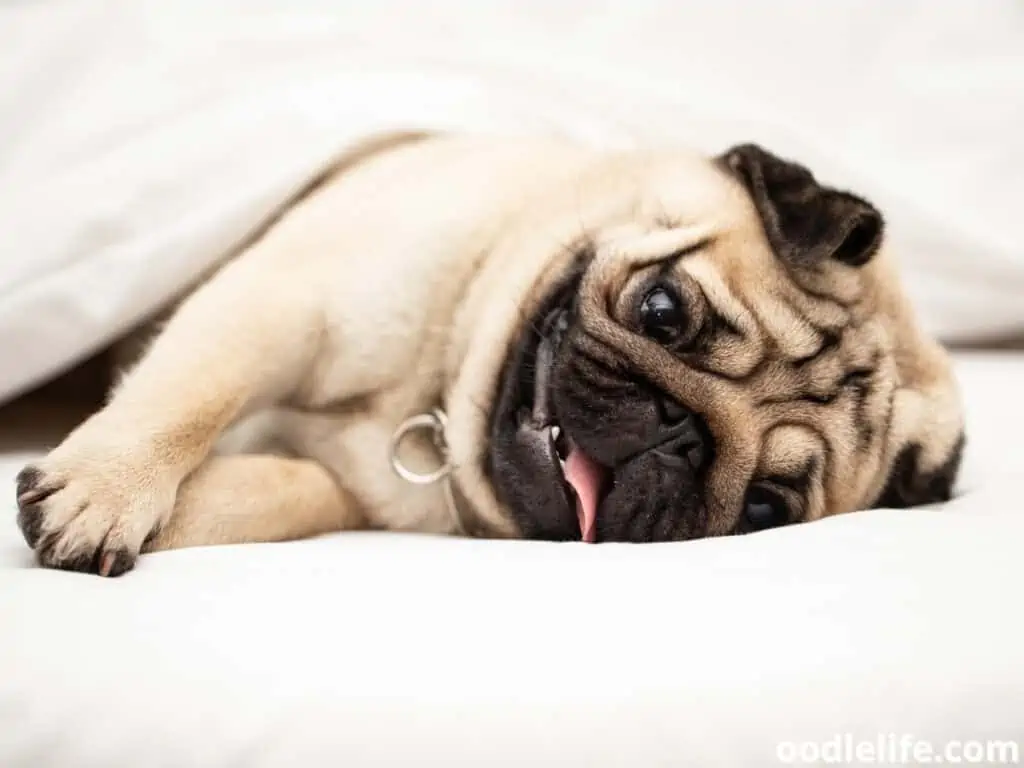 Pawsitively Pugs Rescue
Based in North Carolina, Pawsitively Pugs Rescue saves abandoned, neglected, or abused Pugs or mixes.
All rescues receive medical care, are spayed or neutered, and are microchipped.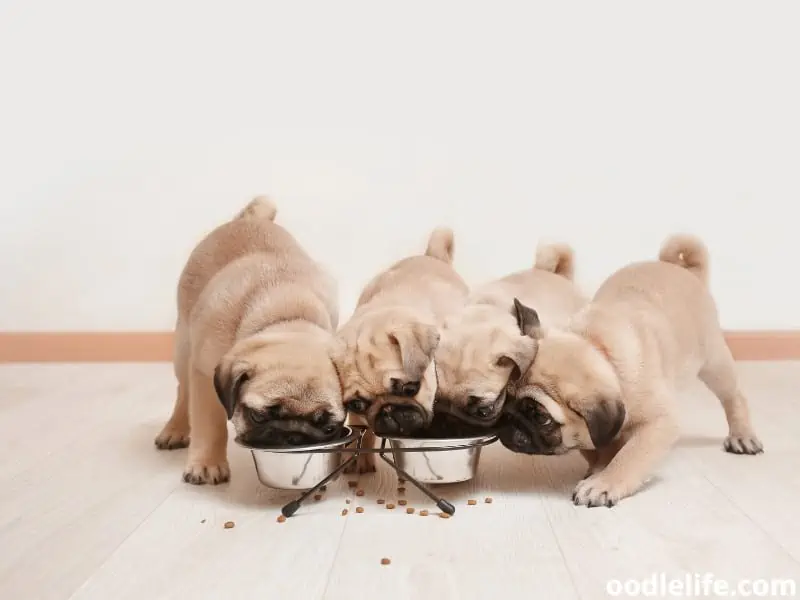 Pug Pals
Pug Pals helps Pugs by rescuing them from dangerous conditions and neglectful homes and providing them with essential medical and emotional care.
Pug Pals runs an adoption and fostering program to help Pugs find the perfect forever home in Idaho or Utah. And instead of a first-come-first-serve application policy, this rescue closely evaluates every applicant to find the best fit for their Pugs.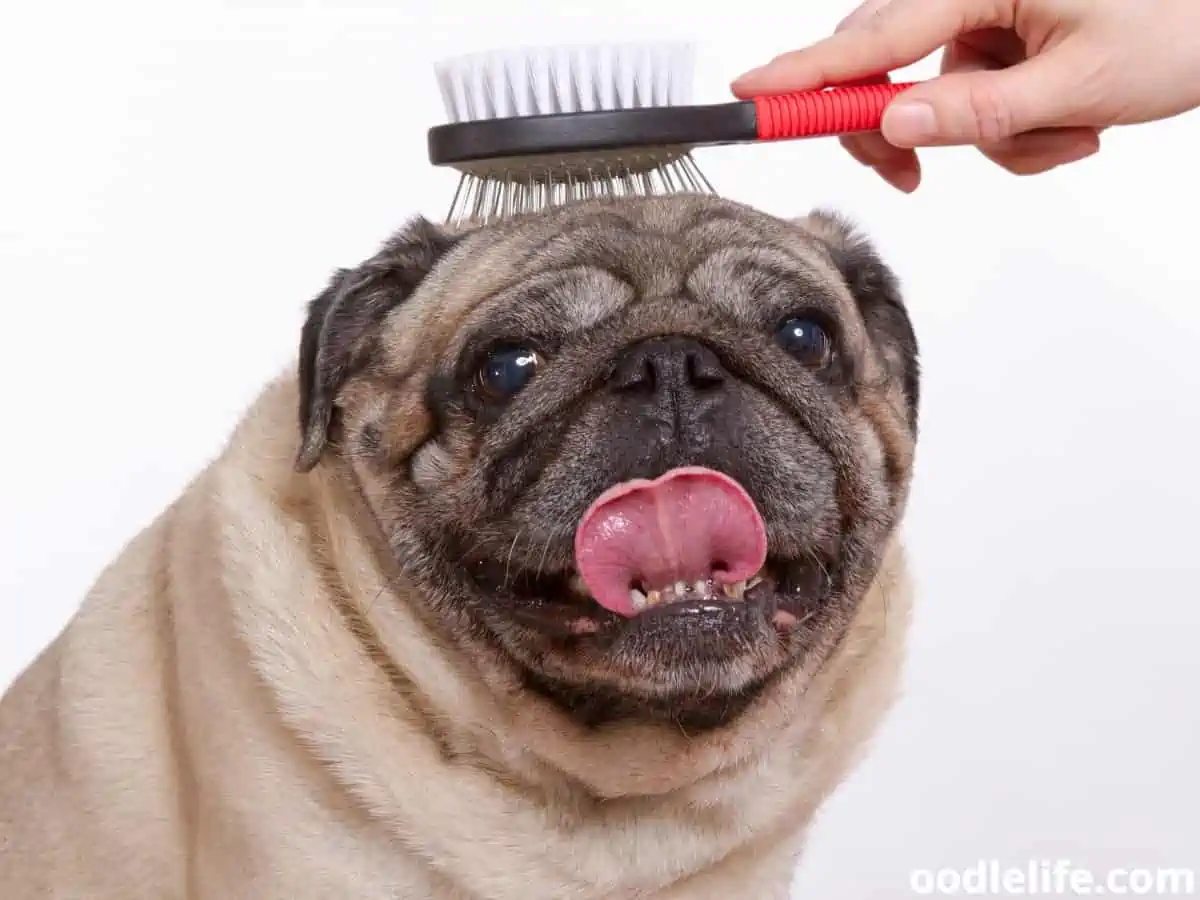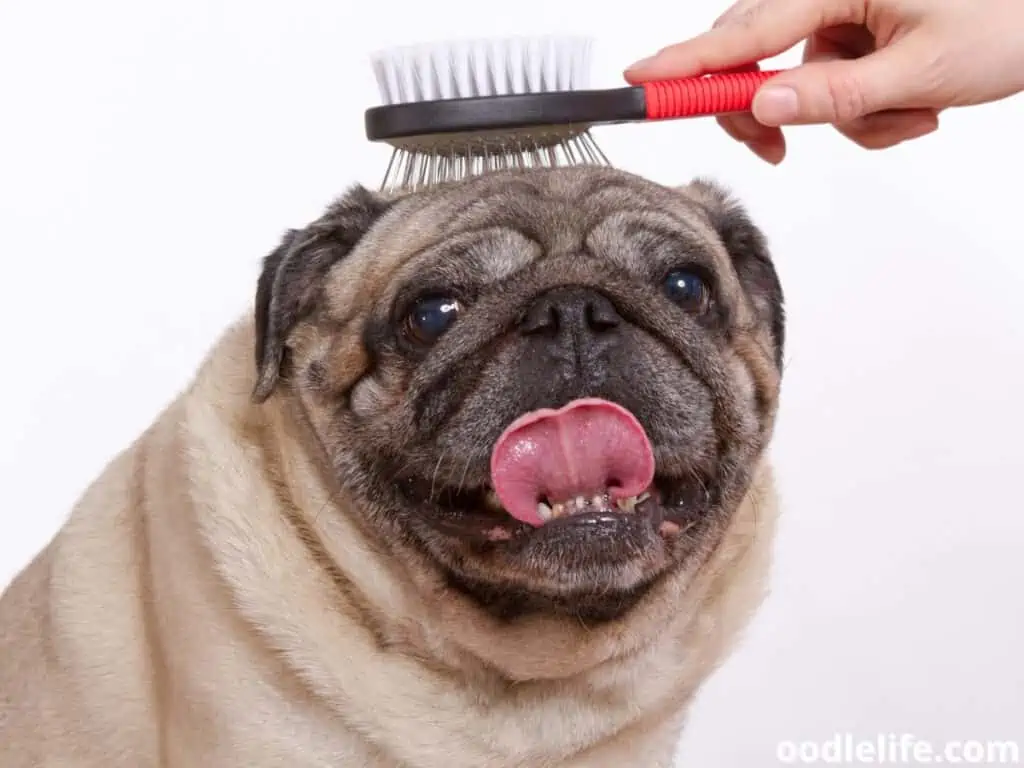 PugHearts of Houston
PugHearts of Houston is staffed entirely by volunteers who rescue Pugs, take them to the vet, process applications, and provide foster homes.
Potential adopters will have to submit an application and complete a home visit and meet and greet. There's also a $400-$500 adoption fee to cover medical expenses and microchipping.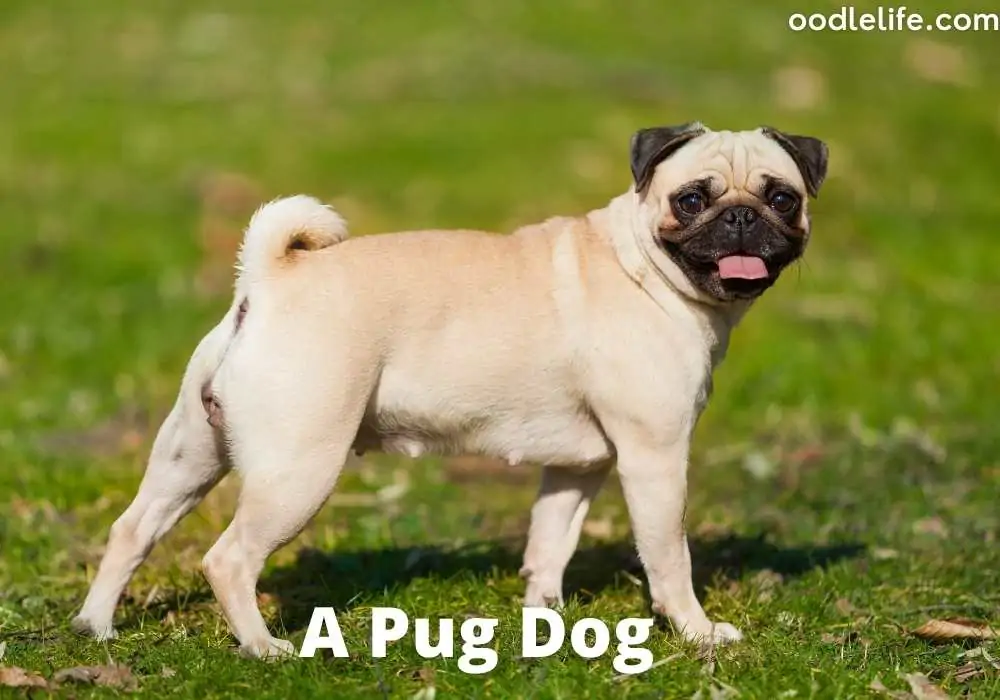 Pacific Pug Rescue
Serving potential adopters in Oregon, Washington, and Idaho, Pacific Pug Rescue rescues and rehabilitates neglected or surrendered Pugs.
Pugs are placed with foster families, where they receive medical care and become accustomed to living in a new home environment.
Pacific Pug Rescue requires an extensive application process, and adoption fees can range from $200-$1,000 to cover medical fees.
Under My Wing Pug Rescue
For families up North looking to rescue a Pug, Under My Wing in Ottawa, Ontario, Canada, is a great choice.
Along with the comprehensive adoption application, adopters must also complete a home visit and pay the adoption fee of $200-$575 to cover all of the Pug's medical costs, vaccines, microchipping, and spay/neutering surgery.
Pugs U Gotta Save (P.U.G.S)
Pugs U Gotta Save is committed to fostering Pugs from puppy mills or shelters and matching these dogs with loving families.
They provide both short-term and long-term medical care and training to abandoned or surrendered dogs in Virginia.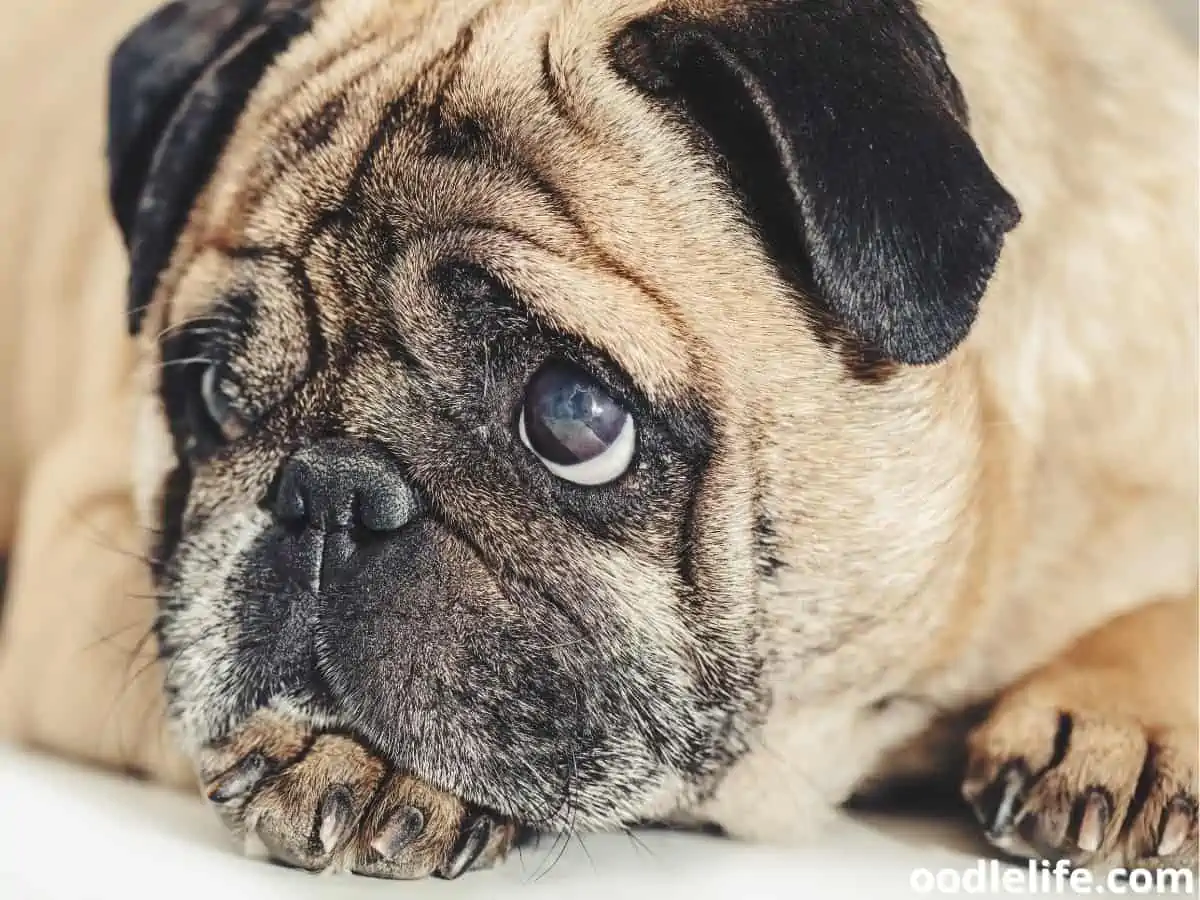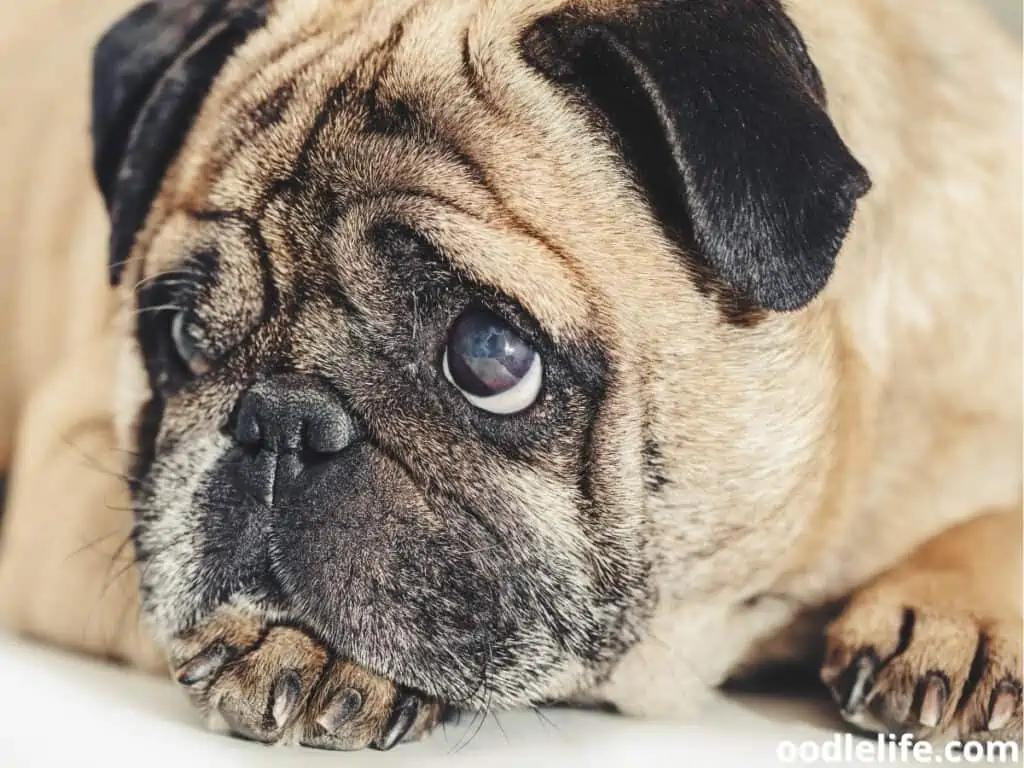 Pugs n Roses
Pugs n Roses makes a huge difference for Pugs by rescuing dogs from overcrowded high-kill shelters in Southern California.
While Pugs n Roses is primarily a Pug rescue, they also accept Pug mixes and other breeds in critical need of help.
Since 2007, Pugs n Roses has placed hundreds of animals with foster families or in permanent homes.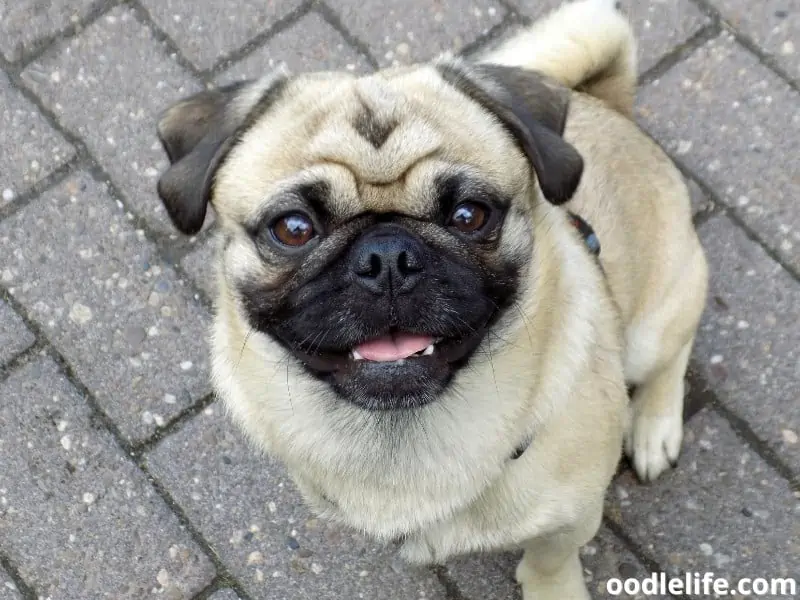 Tiny Paws Pug Rescue
Another fantastic California Rescue, Tiny Paws volunteers rescue Pugs and Pug mixes and help them prepare for a forever home.
Rescued dogs stay in a network of foster homes until they are matched with a permanent family. Once an adoption application is completed, the rescue does a phone interview and home inspection.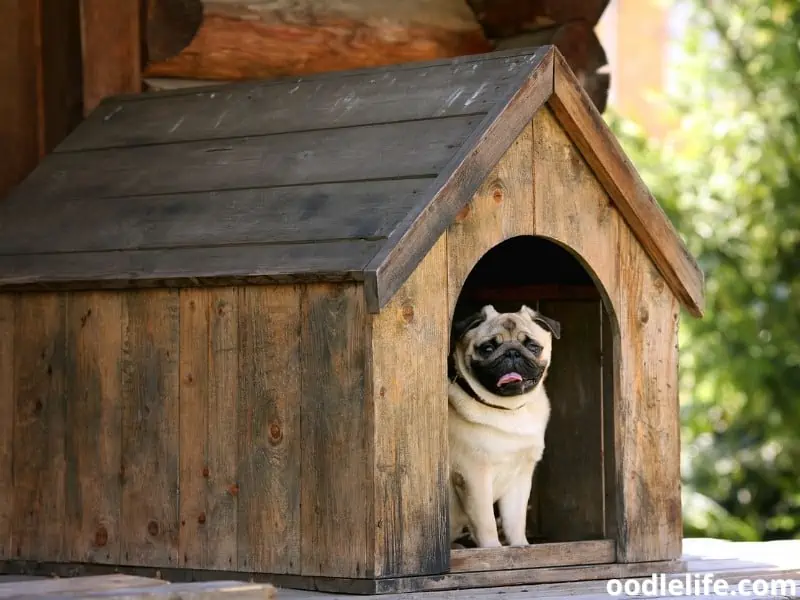 Compassionate Pug Rescue (CPR)
CPR is made up entirely of volunteers working to provide food, shelter, care, and love to neglected and rescued shelter Pugs throughout South Florida.
CPR places all Pugs in loving foster homes until a permanent family is found. Florida residents interested in working with this rescue can pay the $20 application fee, submit the application, and complete a home evaluation and interview with a CPR volunteer.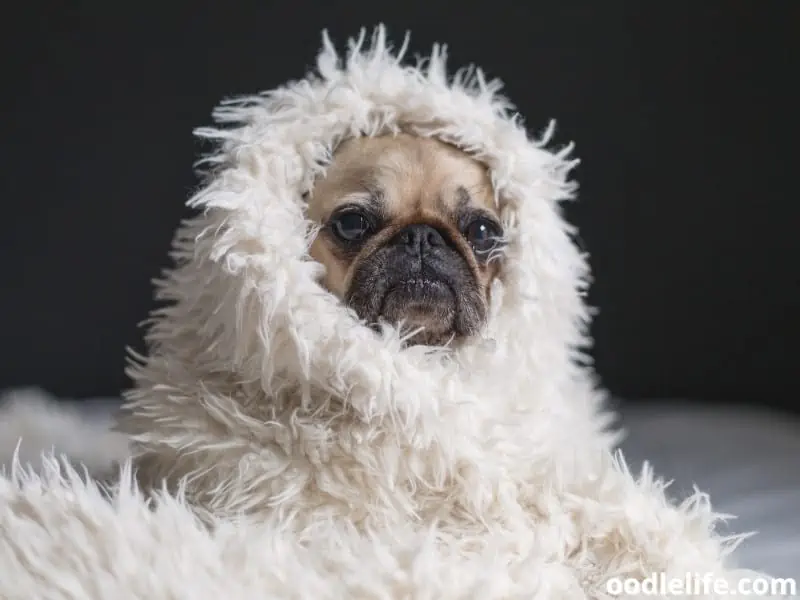 SNORT Rescue
Along with rescuing at-risk dogs from shelters, SNORT Rescue takes in dogs whose owners can no longer care for them. Dogs are not matched on a first-come-first-serve basis but are matched with the best possible homes through an extensive application process.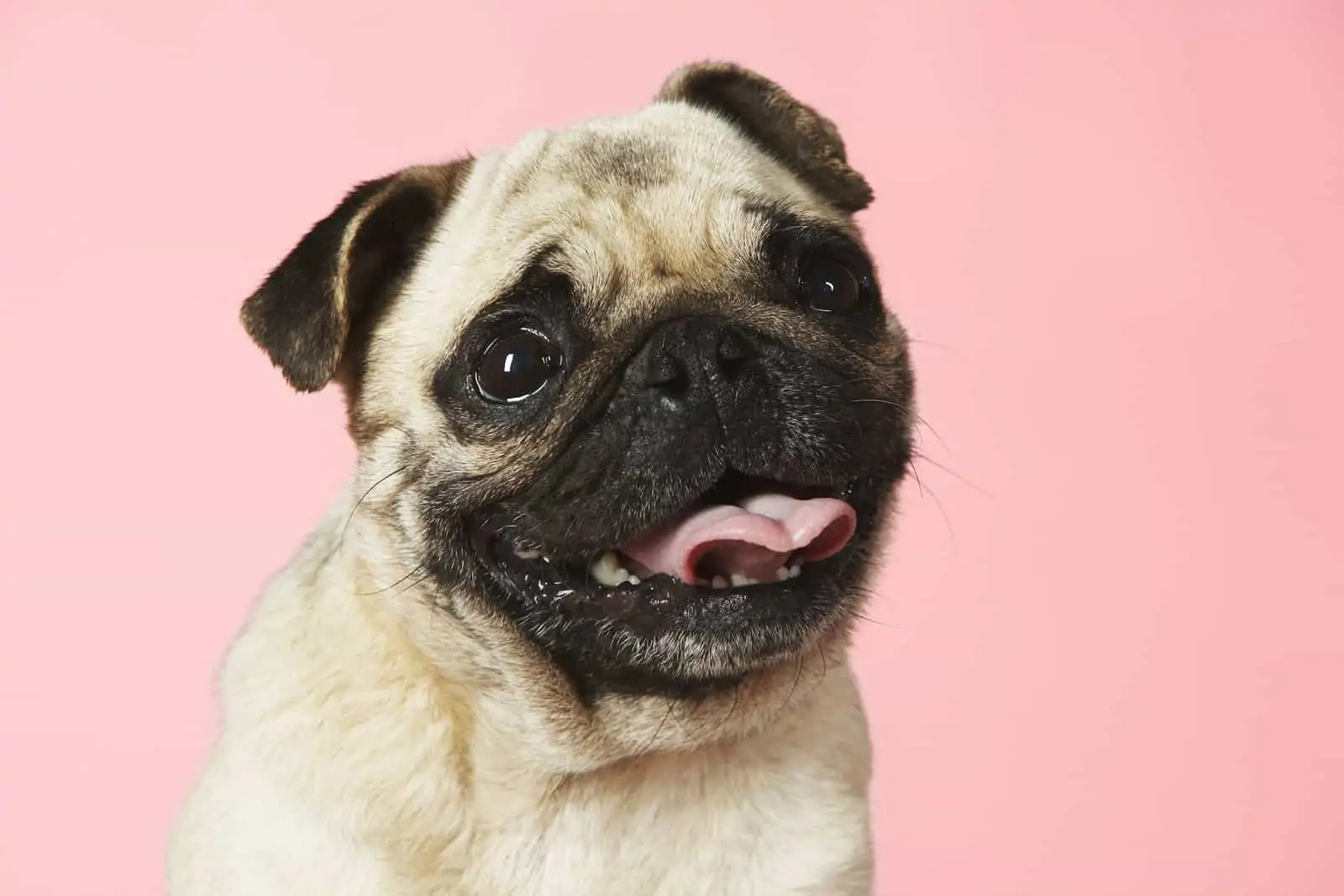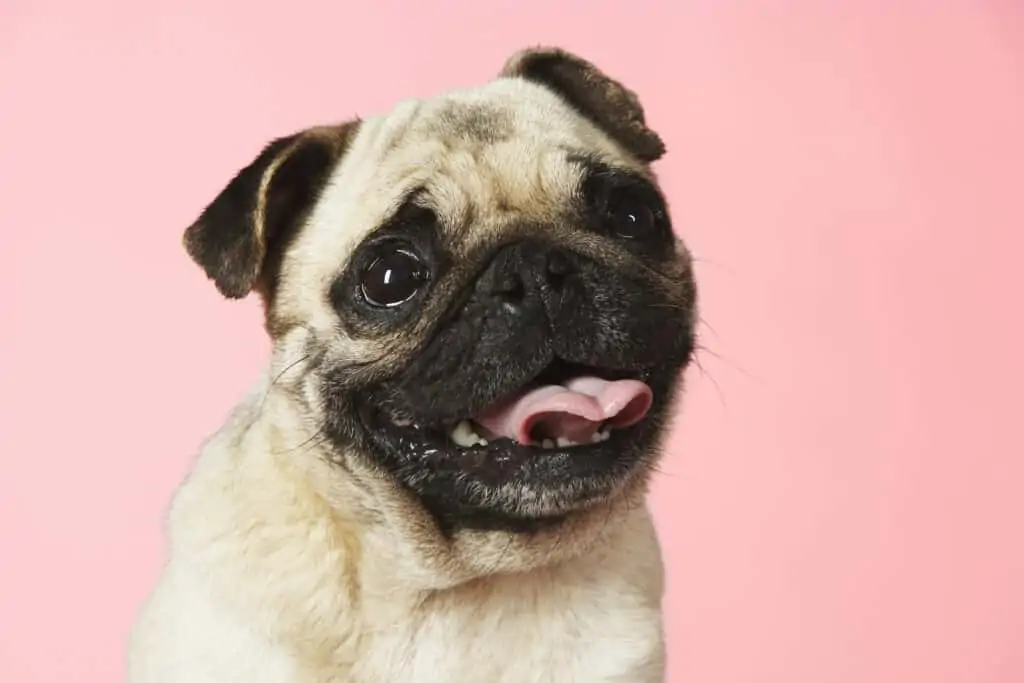 Pug Planet
Pug Planet Pug Rescue is made up of a group of volunteers committed to helping Pugs of all ages and needs throughout New Jersey.
Pug Planet rescues surrendered or neglected pugs and provides them with the love, medical care, and rehabilitation they need to thrive in a new home.
All Pugs are placed in foster homes throughout New Jersey, and adoption applications can be requested via email. Once your application is processed, an interview and home visit are completed to determine if the applicant is the right match.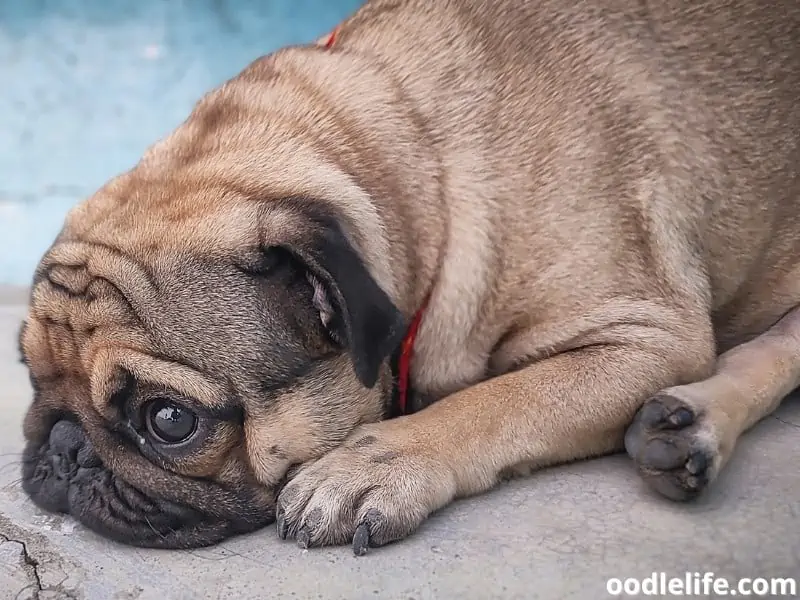 Arizona Pug Adoption and Rescue Network (APARN)
Whether a dog is abandoned, surrendered, or rescued from an overcrowded shelter, APARN aims to provide Pugs with support and medical care until they can find their permanent adoptive family.
The rescue's adoption process includes an application, phone screening, interview, and home check. And along with the traditional adoption program, APARN has a foster and foster-to-adopt program.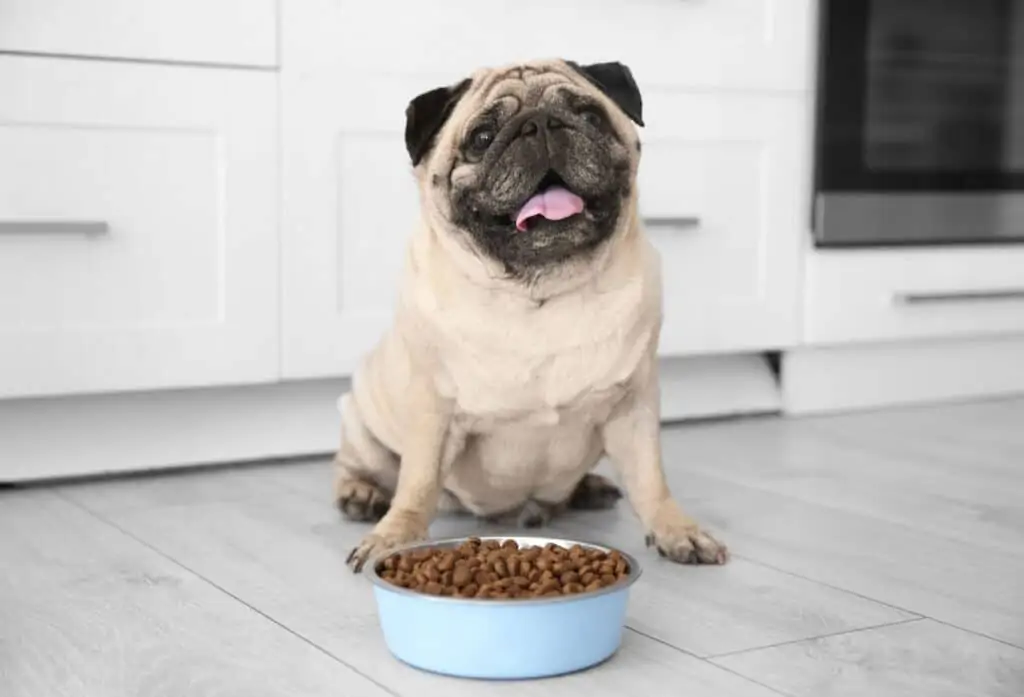 Pugalug Pug Rescue
Based in Toronto, Ontario, Pugalug Pug Rescue relies on a dedicated group of volunteers to provide care, medical attention, food, and companionship to dogs in need.
Pugs arrive at Pugalug from breeders, animal shelters, humane societies, or abusive homes. Once the dogs receive medical care and emotional support, they're placed in an attentive foster home until they find their permanent home.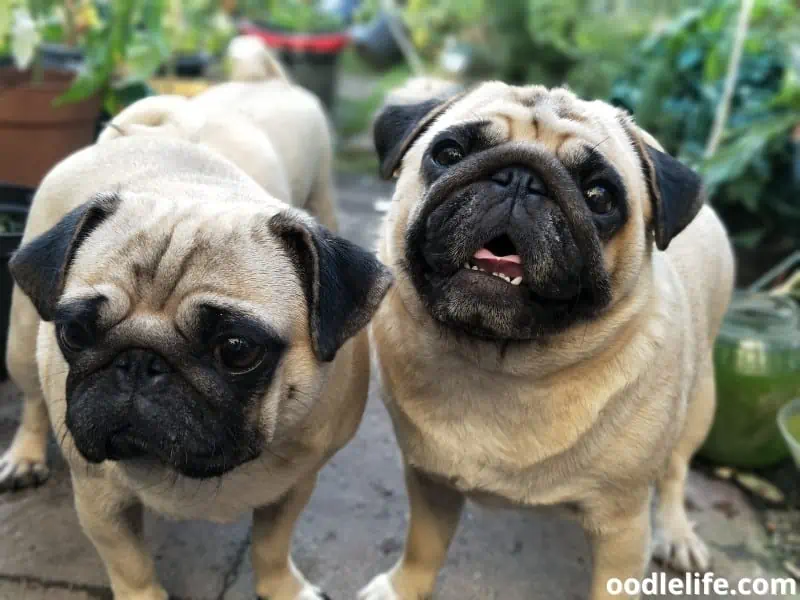 Bluegrass Pug Rescue
This state-wide non-profit in Kentucky is on a mission to rescue neglected, sick, and homeless Pugs and find them a loving home.
Bluegrass Pug Rescue provides medical care and emotional support to rescued dogs before placing them in a foster home.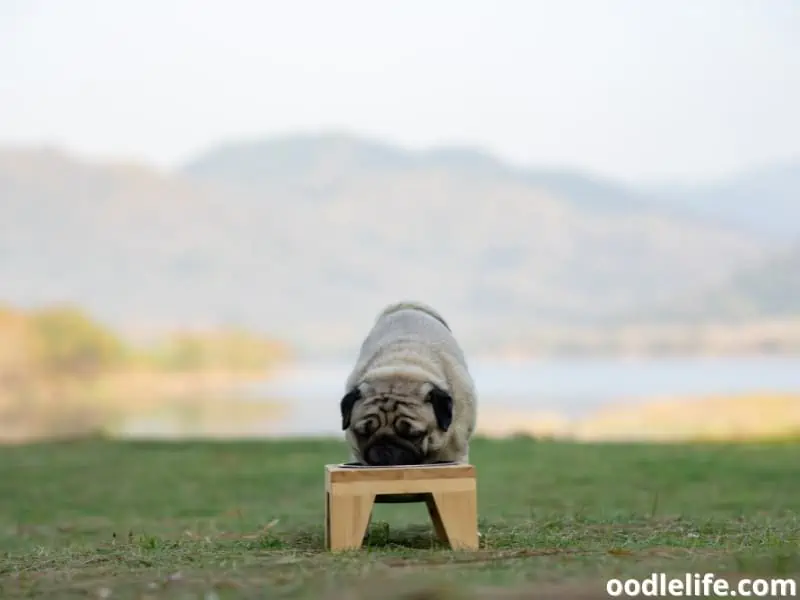 Delaware Valley Pug Rescue (DVPR)
Servicing adopters throughout the Delaware Valley region, this small charitable organization works tirelessly to find every rescued or surrendered Pug a loving permanent home.
DVPR uses a lengthy adoption process that includes vet references, personal references, and a home visit. Volunteers also review every application to find the best match for their Pugs.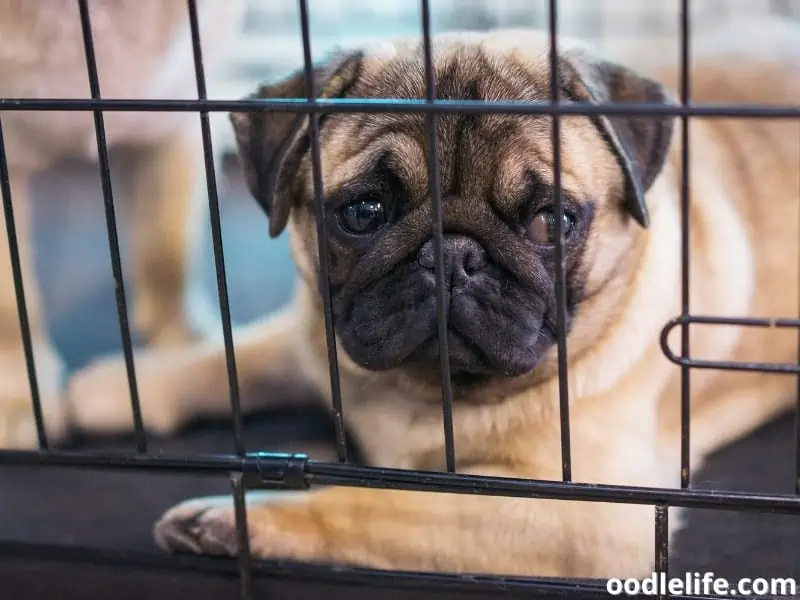 Polar Pug Rescue and Friends
Pugs of all ages, temperaments, and needs are in good hands at Polar Pug Rescue and Friends in Alaska.
Passionate rescue volunteers provide foster homes, medical care, and more to every dog. Once you fill out an online adoption application, you'll be contacted by an adoption coordinator to get started with the adoption process, home visit, and meet and greet.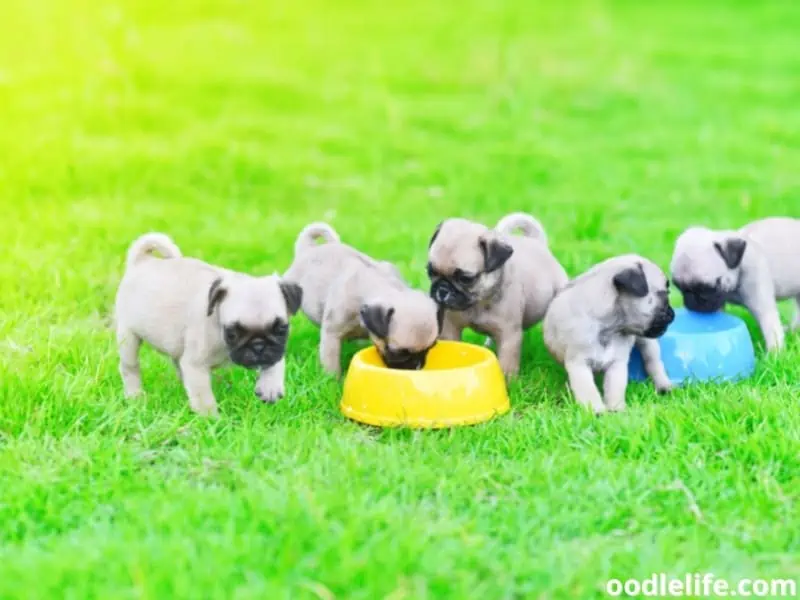 Pug Rescue of New England (PRoNE)
Volunteers at PRoNE work to find homes for abandoned or surrendered Pugs in New England. After arriving at this rescue, all dogs receive medical care and up-to-date shots to prepare them for adoption.
Adoption fees range from $200-$1000 and go towards the dog's medical and preventative care. Once submitting the online application, PRoNE also speaks to references to ensure every dog goes to the right home.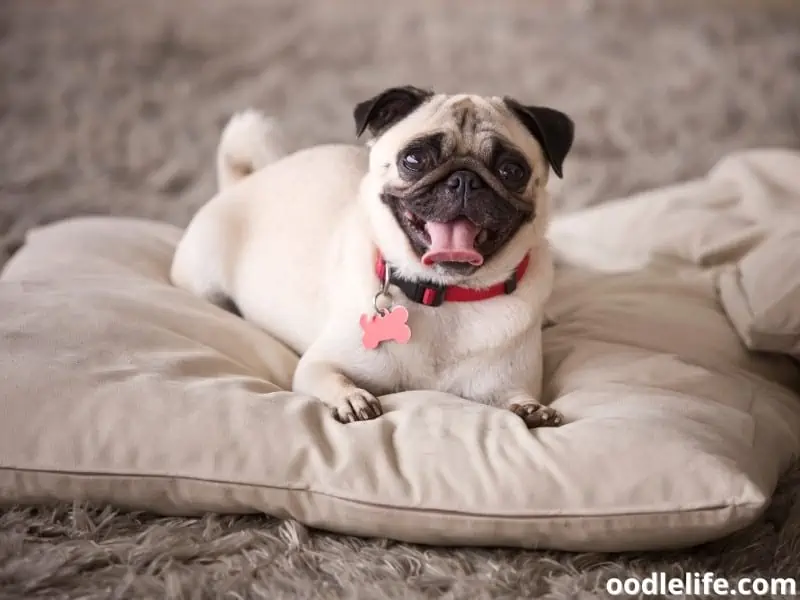 Colorado Pug Rescue
Since 1995, Colorado Pug Rescue has been committed to the welfare of Pugs in Colorado and the surrounding states.
By placing dogs in loving foster homes and providing the support they need to thrive in new environments, Colorado Pug Rescue volunteers prepare their dogs for a forever home.
After a comprehensive adoption application, home visit, and adoption agreement, families in Colorado can find the perfect Pug for their home.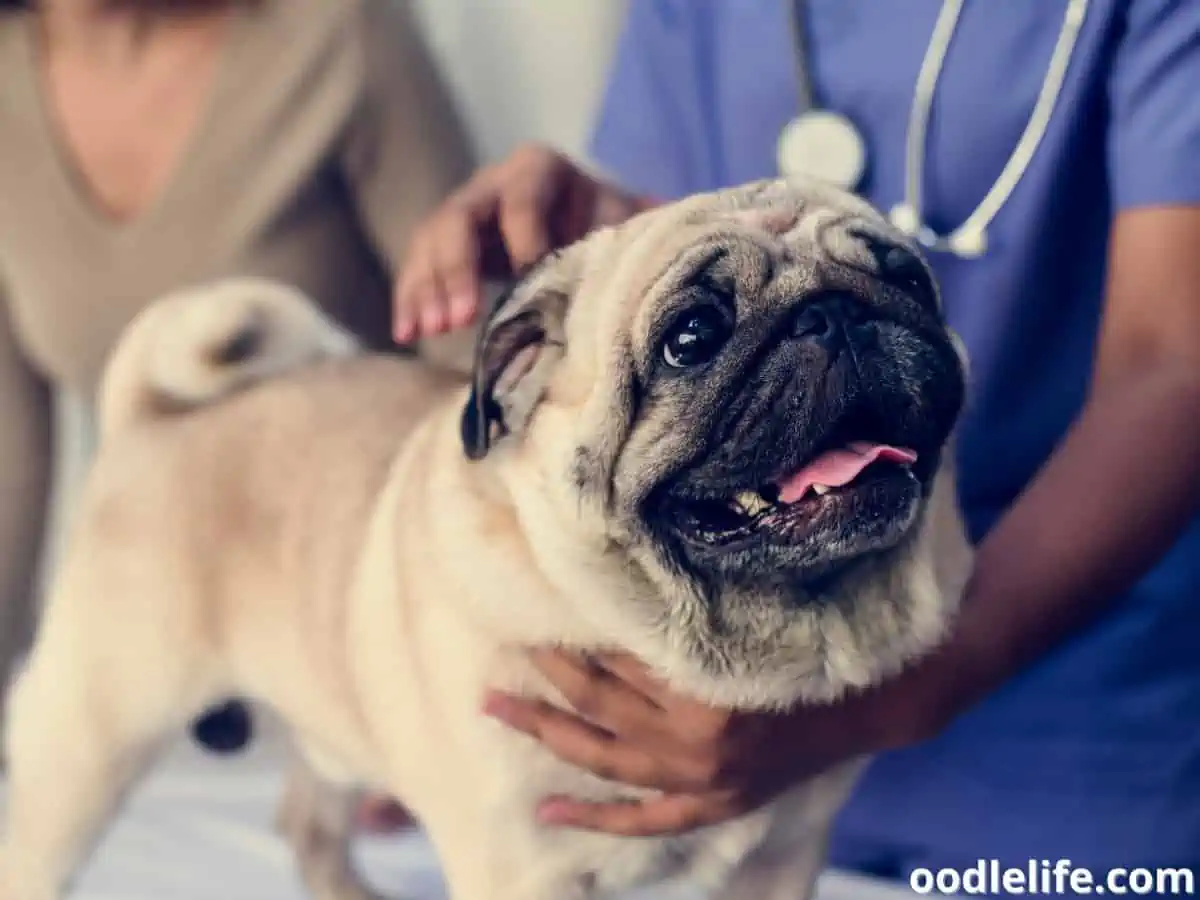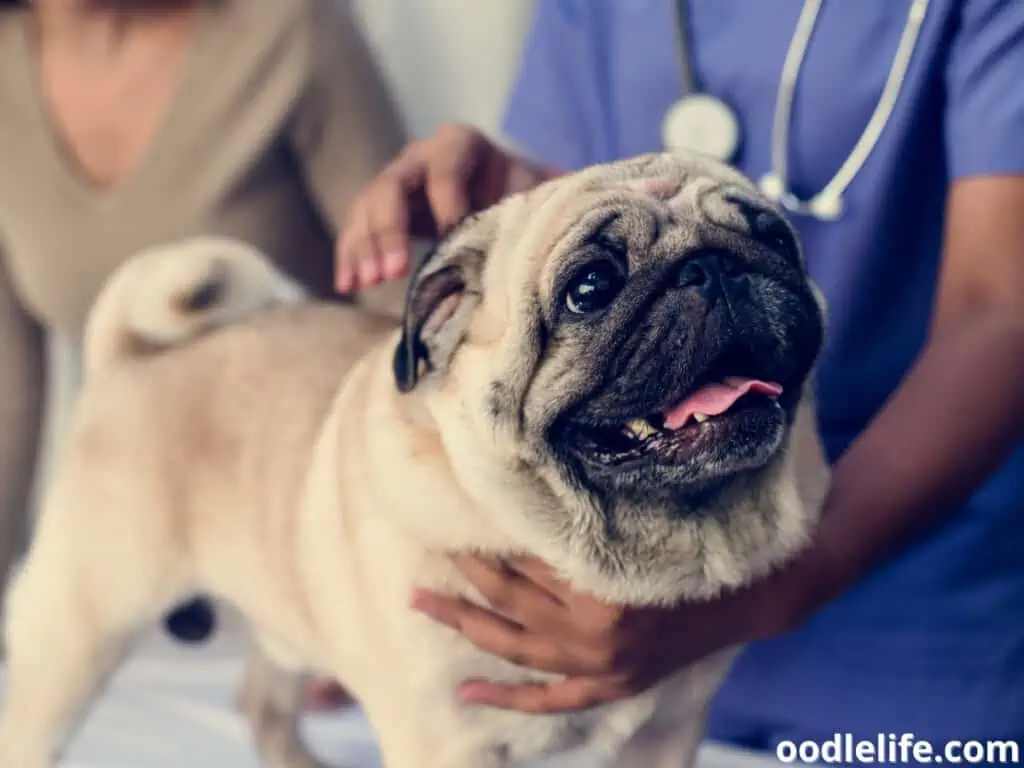 Best Pug Rescue Takeaways
Keep in mind that there are nearly 60 Pug rescues throughout the USA and Canada, so don't worry if you don't see one in your area on this list of the best Pug rescues.
Once you decide adopting a Pug is right for you, reach out to a rescue in your area to take the first step in finding the perfect addition to your family.