3 Best Shampoos for Skunked Dogs (2023 Update)
For the most part, owning a dog is a joy. Dogs quickly become a member of the family who you would do anything for.
But there are some not-so-glamorous parts of puppy parenthood that no one talks about. Doggy breath, accidents in the house, chewed-up furniture – none of these things are fun, but they don't even compare to a skunked dog.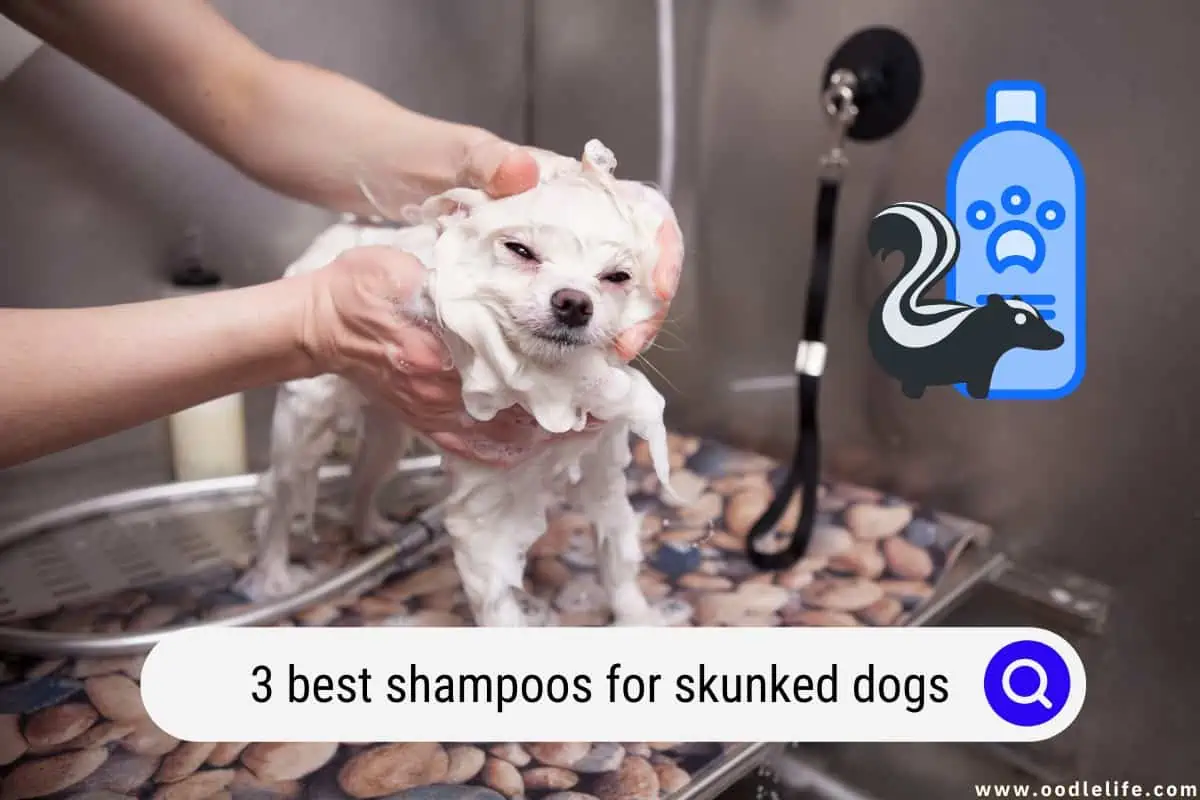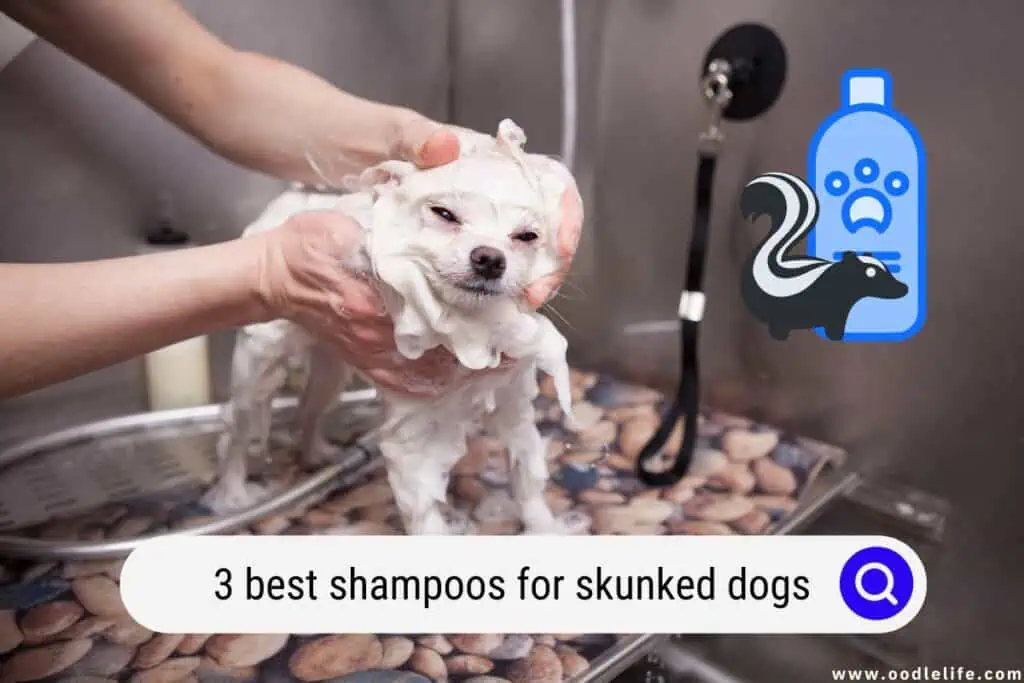 If your dog gets skunked, that's about as bad as it can get. What can you do about it? Read on to learn a couple of helpful tips, and check out our top three best shampoos for skunked dogs.
What To Do When Your Dog Gets Skunked?
As dog parents, we prepare for a lot of things. But very few pup owners plan for a skunk situation. Given a dog's curious nature, it's a good idea to know what steps to take if he gets a little too close to a stinky skunk.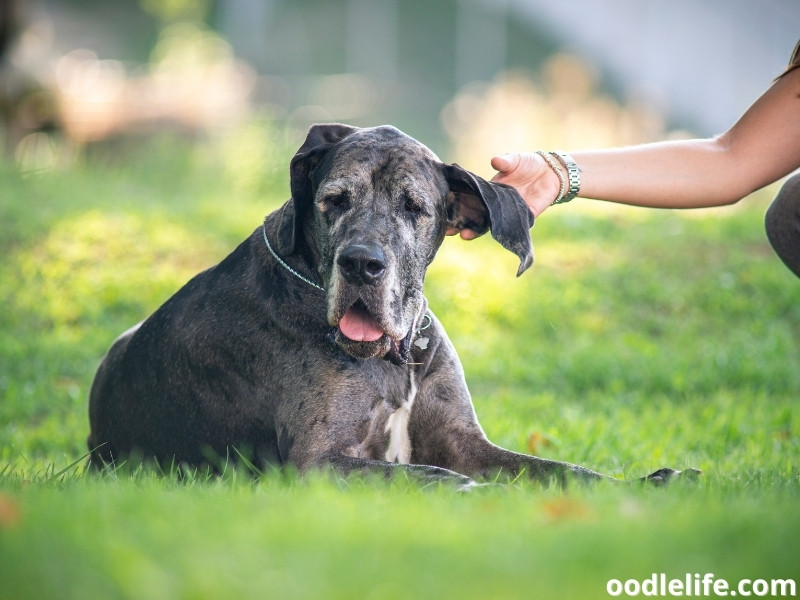 The most important thing to remember is that you want to avoid getting your dog wet right away. Rinsing your dog immediately with warm water can open up its pores and allow the skunk's oils to set in deeply.
So, what should you do? Keep reading.
Examine Your Pup Outside
You might be tempted to bring your dog straight to the bath for a thorough washing, but the best way to handle the situation is outdoors. Letting your dog inside is almost as devastating as welcoming the skunk itself into your home. The smell will linger for days.
Instead, keep your dog outside and give him a quick examination. Make sure he wasn't physically harmed by the skunk, checking for blood or injuries. Check his eyes for redness or irritation and flush them immediately with clean water if you notice these signs.
Eliminate the Bulk of the Smell
We'll get to the bathtub shortly, but before you even reach for the skunk shampoo, you should attack the smell head-on.
Your first instinct will be to grab the hose and rinse your dog off, but it's critical to keep them dry for this step. Mix the following ingredients:
1 quart of hydrogen peroxide
2 teaspoons of dish soap
¼ cup of baking soda
Using rubber gloves, apply this mixture all over your dog while he's still dry. Do not get him wet or rinse him off for the next five minutes.
After five minutes, grab the hose and rinse your dog off. Towel dry him and head inside to the tub.
Best Shampoos for Skunked Dogs
Even after the pre-treatment, you'll want to give your dog a shampoo bath. Even with the best methods, the skunk smell will linger. Thankfully, the best shampoos for skunked dogs can help minimize the nasty scent.
Skunk-Off Pet Shampoo
Skunk-Off Pet Shampoo is an excellent multi-purpose skunk shampoo that's safe and effective for your four-legged furry friend. This mild shampoo is widely used across the veterinary industry, making it a trustworthy product you can rely on.
Skunk Off Pet Shampoo – Ready to Use Skunk Odor Remover for Dogs, Cats, Home, Carpet, Car & More – Non-Enzymatic Skunk Shampoo Dogs – Pet Odor Eliminator for Skunk Odor (8 oz)
Use What Your Veterinarian Uses: Thornell is the biggest provider of pet smell odor eliminator products to the veterinary industry in North America. Use what the pros use! This powerful deskunk...
Tough on Skunk Odors: Use this deskunk shampoo for dogs and other pets to permanently and immediately remove the skunk scent in the first application, saving you time and money. This dog skunk odor...
Easy to Use: For use on a pet, saturate the entire affected area with Skunk Off shampoo for dogs and other pets. Thoroughly rinse and towel dry the animal. For cars, carpets, crawl spaces, and more...
Not an Enzyme, Not a Mask: Skunk Off odor remover features a unique non-enzymatic formula that works regardless of what application you have used before. It works where other skunk odor remover for...
Safe for Pets & Children: No need to fear! Pets and children can safely be around areas treated with Skunk Off pet shampoo immediately after use. All Thornell products are safe for use on any surface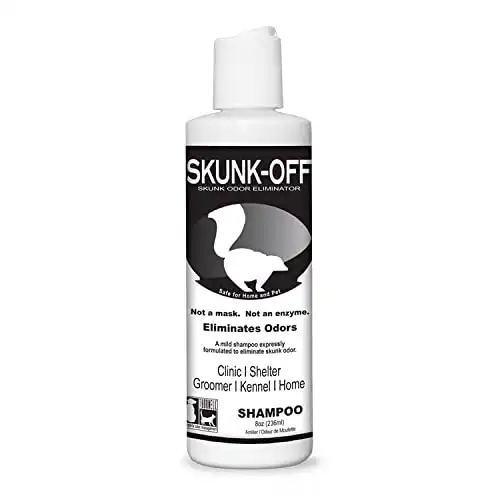 We earn a commission if you make a purchase, at no additional cost to you.
This shampoo works on contact to counteract the pervasive scent of skunk. It is specifically designed to dissolve the oils of a skunk's spray, so it doesn't just mask the smell with a fruity fragrance.
Skunk-Off uses a proprietary blend of essential oils, so you can feel confident knowing you're not covering your dog in harmful chemicals or artificial fragrances. You can also use it on other surfaces in your home, like carpets and furniture.
Pros:
Fast-acting odor eliminator.
Chemical-free.
Multi-purpose for use on any surface.
Cons:
De-Skunk Odor Destroying Shampoo
De-Skunk is a powerful odor-removing, multi-purpose shampoo that works well to eliminate the skunk smell from your dog. It uses a potent but safe degreaser, which breaks down skunk spray oils to remove the horrible smell.
You can use this product like any other shampoo. Once you have your dog in the tub, just wet his fur and work a healthy amount of shampoo deep into his coat and skin. Let it sit for a few minutes to work its magic, then rinse it off.
This product is safe to use multiple times in a row if necessary. The pine oil extract leaves you with a fresh, natural scent afterward. This shampoo is also safe to use on other surfaces.
Pros:
Tough degreaser dissolves skunk oils.
Gentle ingredients for dog's skin.
Safe on other home surfaces.
Cons:
Strong, non-specified scent.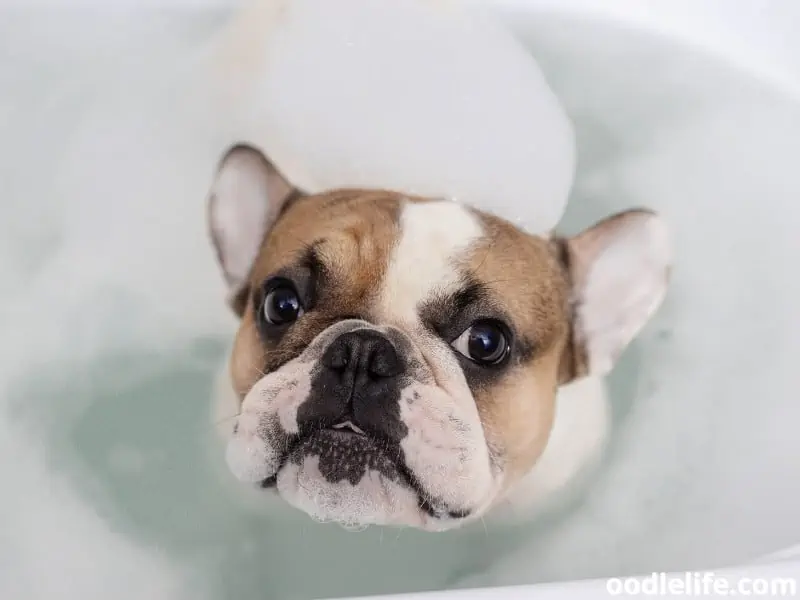 Nature's Miracle Skunk Odor Remover
If you're looking to skip the pre-treatment step above, Nature's Miracle Skunk Odor Remover is a fantastic choice for you. This product is less shampoo and more of a pre-treatment itself. You can use it alongside your favorite dog shampoo to effectively remove skunk odor.
Nature's Miracle Skunk Odor Remover 32 Ounces, Odor Neutralizing Formula
HELPS REMOVE SKUNK ODORS Bio-enzymatic odor-lock formula works to neutralize and eliminate skunk odors
NOT A PERFUME COVERUP Breaks down oils sprayed by skunks to permanently remove all traces of odor
APPLY DIRECTLY TO PETS Apply full strength and allow to sit on coat for 5 minutes
USE ON LAUNDRY FABRICS AND FLOORS Add to wash loads or treat fabrics floors and other surfaces at full strength
TRUSTED BRAND From the maker of Nature's Miracle products the pet stain and odor removing brand you trust because it works!
We earn a commission if you make a purchase, at no additional cost to you.
The bio-enzymatic formula neutralizes skunk odors, vaporizing skunk oils quickly to eliminate the smell. As a pre-treatment, all you have to do is apply it to your dry pup and let it sit for five minutes before you rinse it off.
Once you've treated with this formula, use your dog's everyday shampoo to finish the job.
You can use the original, unscented Nature's Miracle or reach for the lavender or citrus scents.
Pros:
Safe and effective for pets.
Very appealing scent options are available.
Oil-targeting, deodorizing formula.
Multi-purpose and safe for other surfaces and humans.
Cons:
Not a shampoo and requires a follow-up wash.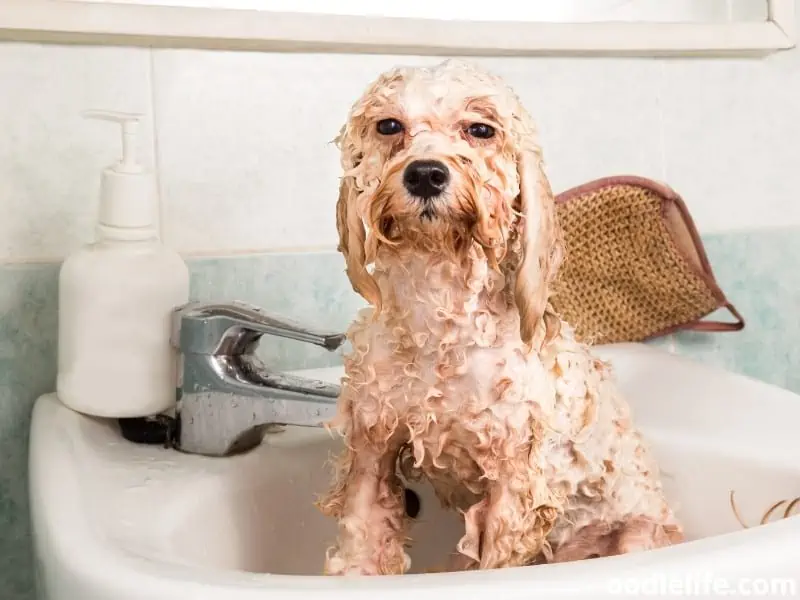 Final Thoughts
On the list of the worst smells in the world, a skunk is right up there with rotten eggs and diaper blowouts. And worse, because a skunk's spray is an oily substance primarily composed of sulfur, it penetrates deep and hangs around indefinitely – especially on your pet.
No one plans to have their dog sprayed by a skunk, but accidents happen to dogs who naturally explore scents and chase small animals. It's always better to be prepared – just in case the worst happens, and your pup gets sprayed.
These three products are some of the best shampoos for dogs sprayed by skunks. Pick one to keep on hand so you can quickly get rid of the skunk smell.