21 Boarding Kennels That Take Aggressive Dogs (2023 Guide)
Leaving your dog behind is never a pleasant situation. While there are excellent boarding kennels that make this easier, finding one that takes dogs with aggression problems can be difficult.
Boarding an aggressive dog comes with various problems, so it's important to find a facility that's equipped and experienced with such behavioral issues.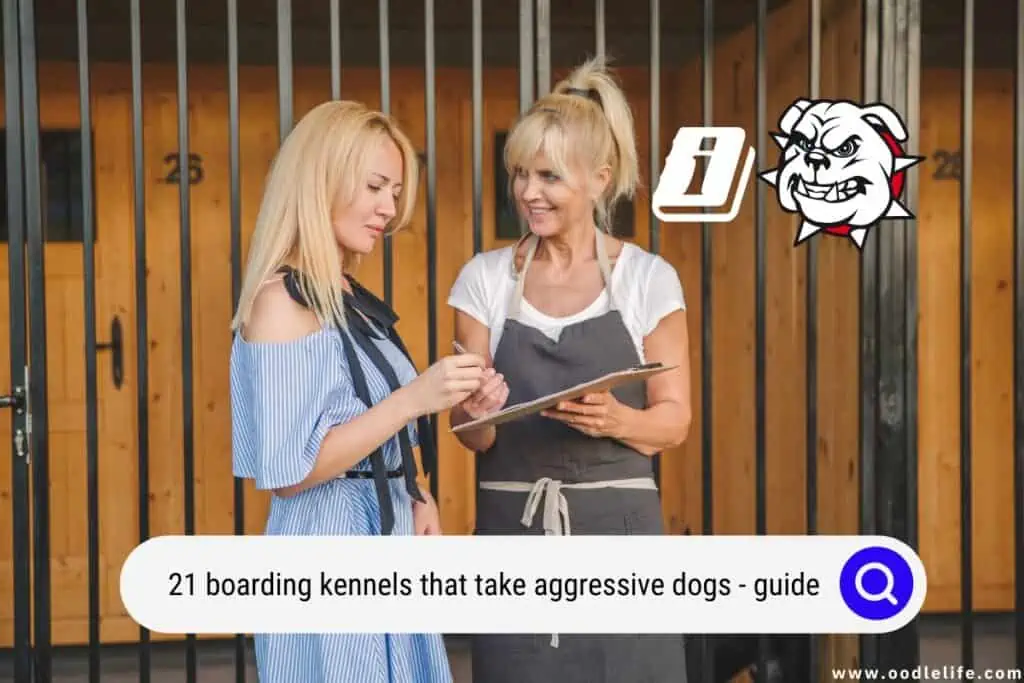 In this article, we've listed 21 boarding kennels that take aggressive dogs so you can find the perfect fit for you and your pup.
1. A Dog's Way Inn
This deluxe facility accepts difficult and aggressive dogs and strives to provide them with a fun, happy environment.
A Dog's Way Inn is a large facility with various amenities. It has nine fenced play yards for dogs to run around and play in. They offer climate-controlled rooms, with all rooms having indoor and outdoor areas so the dogs can move around freely.
Rates start at $35, with additional fees for other facilities. For example, if an aggressive dog requires separation, they charge a handling fee of $5.
Only dogs who are parasite-free, vaccinated, and wearing a collar are accepted.
Boarding Kennel Information:
2. Abby Kennels
Owned by dog aggression expert Kevin Lanouette, Abby Kennels has been boarding dogs for more than 20 years.
The facility is clean and safe, with separate kennels for every dog, with all kennels also playing classical music to soothe the dogs. All guest dogs are treated with a lot of care and affection.
Aggressive dogs are kept in separate kennels with doggie doors so that they can enjoy indoor and outdoor runs. They only accept vaccinated dogs.
Boarding Kennel Information:
3. Adler Stein Kennels
Rated "A" by the Department of Animal Care and Control, Adler Stein Kennel is spread over three acres just outside Los Angeles. It has plenty of space where your pup can enjoy a great vacation.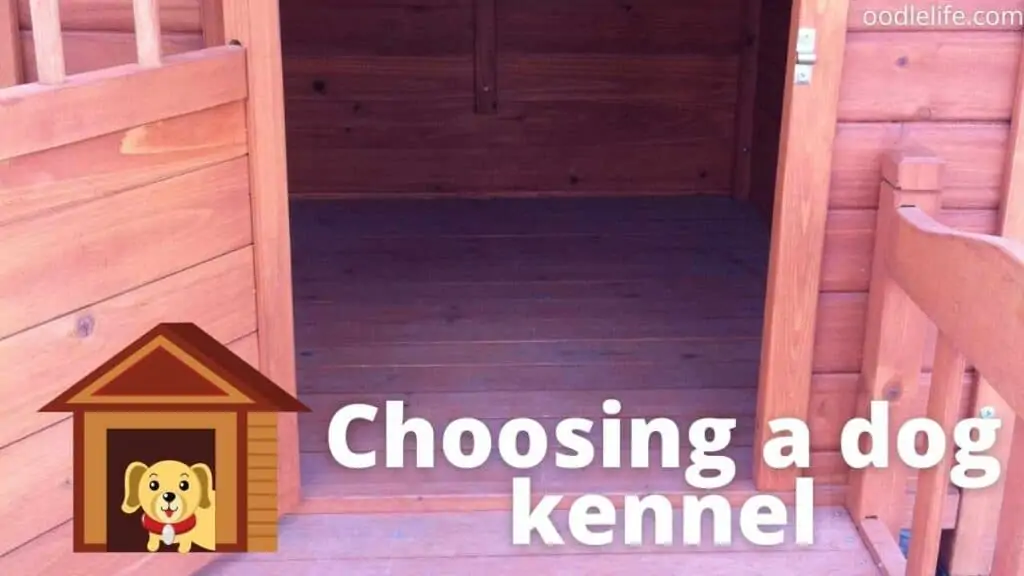 Their handlers have more than 40 years of experience and have the expertise to calm the most aggressive of dogs and make them feel comfortable and safe. They also provide aggressive dog training.
The facility welcomes all dog breeds and requires them to be vaccinated.
Boarding Kennel Information:
4. Animal Motel
Founded in 1960, Animal Motel is a family-owned and operated facility. They have an experienced staff that provides all the dogs with personal attention.
Each dog has its own clean and safe personal space. For difficult and aggressive dogs, they have separate suits located outdoors.
Only vaccinated dogs are accepted, and the rates start from $25.
Boarding Kennel Information:
5. Consummate K9 Training
Consummate K9 Training is founded and run by Dave Balmat, an expert in handling aggressive dogs for both training and boarding.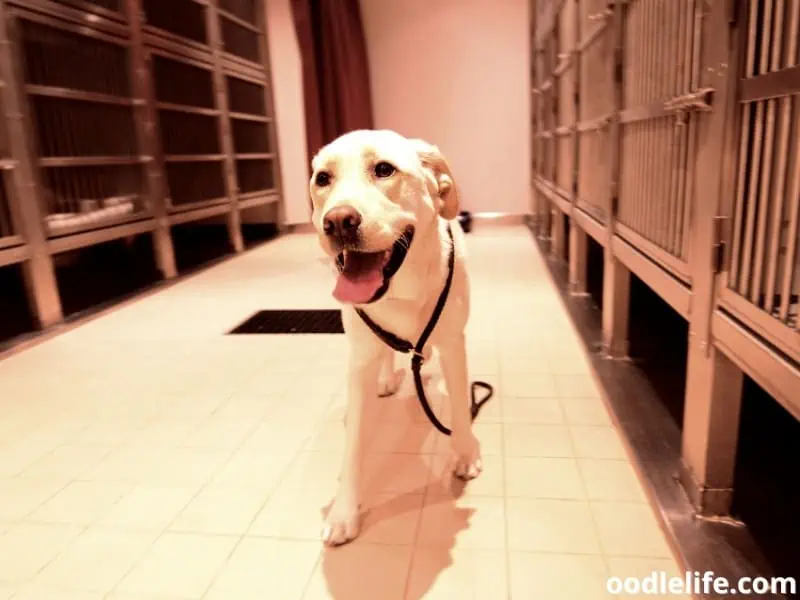 They have been boarding and training dogs for over 25 years now and know how to effectively and humanely handle an aggressive dog. Along with boarding, the facility also offers puppy classes and training programs.
However, the facility only boards dogs of present and past clients. They also require all dogs to be vaccinated and free of parasites. Dog owners also have to provide their dog's food during the stay to avoid stomach upsets.
The nightly rate is $35.
Boarding Kennel Information:
6. Deschutes Pet Lodge
Operating in Oregon since 1948, Deschutes Pet Lodge accepts dogs of all sizes, breeds, and temperaments, including aggressive dogs.
The staff members are trained and highly certified, so they can handle difficult dogs. The dogs have separate kennels, and each kennel has a separate outdoor run where the dogs are free to roam throughout the day.
They accept only vaccinated dogs, and the rates depend upon the facilities you choose, ranging from $31 to $57 per night.
Boarding Kennel Information:
7. Gagnon's Pet Resort
This pet resort was started by John Gagnon in 1995, and it has since been setting high standards for boarding facilities.
John, also known as Dogman, specializes in training aggressive dogs. The facility is more like a place for the dogs to relax rather than boarding.
The rates start at $36 and can move up to $53, depending on the facility you opt for. Proof of vaccination is mandatory for admission.
Boarding Kennel Information:
8. Gillette Kennels
Kirk Gillette, a canine behavior specialist, started this boarding facility at the request of numerous clients who attended their obedience training classes.
The facility accepts aggressive dogs only when they are notified in advance. While Gillette Kennels offers various facilities, aggressive dogs receive a bed-only rental service with no additional service.
Owners must also know that if their aggressive dog injures itself, the facility will have Kalamazoo Animal Control care for your dog at the cost of the owner.
Boarding Kennel Information:
9. Good Dog Training And Kennels
Located just outside Birmingham on 13 acres of land, this facility is run by the Tippen family. Run by highly experienced trainers, they accept aggressive dogs and offer various behavior training services.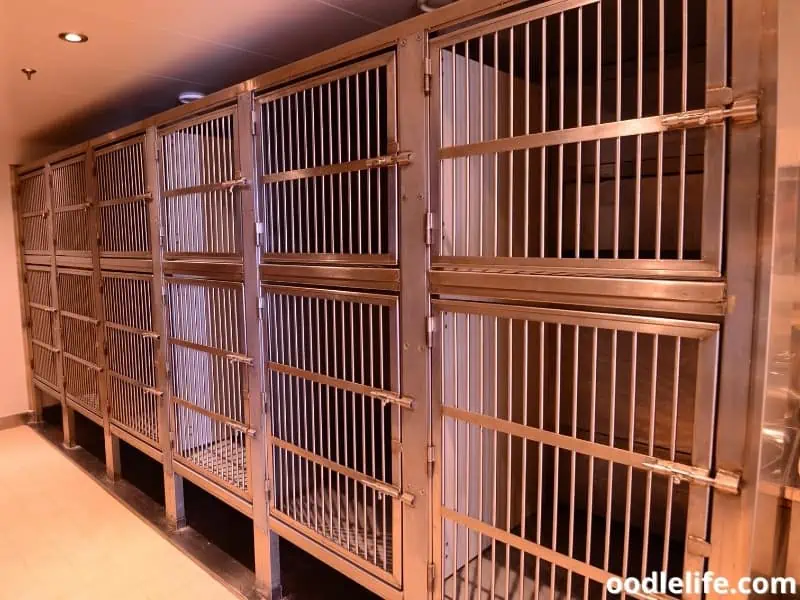 They have a 20,000 sq. ft. of play area that is fenced in, where dogs are also taken for daily nature walks. They also have 16 kennels that are fitted with ceiling fans as well as heated dog houses.
They also have an animal behaviorist on call who can work with dogs who show aggressive behavior.
Boarding Kennel Information:
10. House of Dog Training
The facility welcomes every dog, whether it is old, suffering, aggressive, or reactive. The handlers have years of experience and are equipped to work with dogs that are aggressive toward humans.
The facility is also particular about the number of guests they board and take only a few dogs at a time. So, you can be assured that your dog is going to receive personal attention.
Prior to admission, the dog needs to undergo a 30-minute assessment costing $20, which goes towards the boarding price.
Boarding Kennel Information:
11. Kennels of St. Francis Inc.
Kennels of St. Francis has an experienced staff that monitors, loves, and cares for all the animals they house.
The dogs receive the best care, along with plenty of exercise and playtime multiple times a day. Their kennels also have separate indoor and outdoor areas to provide all dogs with lots of fresh air.
However, aggressive dogs may not be allowed so much playtime for the safety of staff and other guests.
Boarding Kennel Information:
12. Oak Ridge Pet Boarding
One of the most experienced dog-boarding facilities, Oak Ridge Pet Boarding has been offering its services for more than 50 years. Their extensive experience gives them a lot of advantages in handling aggressive dogs.
However, the facility does not accept dogs that are aggressive toward humans. They also require owners to agree that their aggressive dogs will not be allowed off-leash or get playtime with other dogs.
They do not believe in "group" playtime but provide all dogs with lots of individual attention.
Boarding Kennel Information:
13. Pap-Paws Dog Training
Pap-paws not only board aggressive dogs but also provide training for aggressive behavior modification.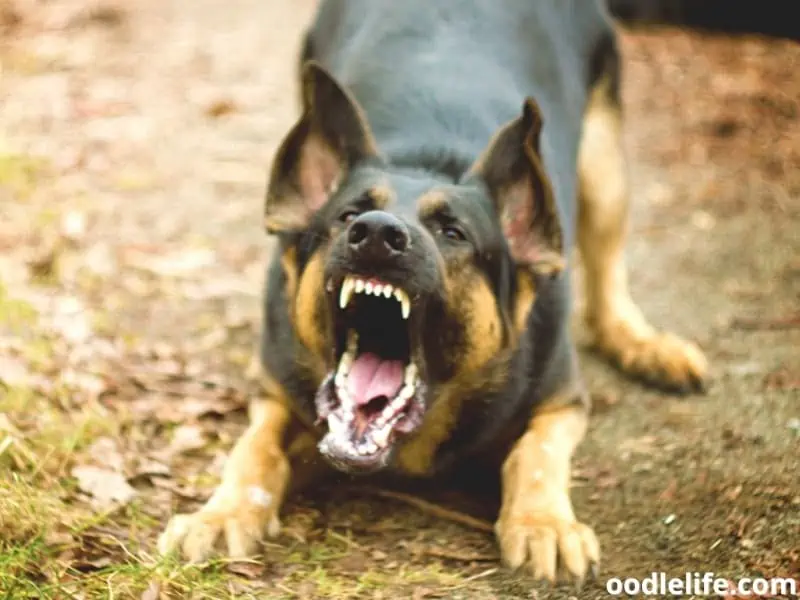 They also take in dogs from rehabilitation centers who are too aggressive and help them using compassionate methods.
The charges are $18 per night, and admission is granted only after proof of vaccination and a negative fecal certificate.
Boarding Kennel Information:
14. Passage East Kennels
Passage East Kennel is a family-owned and operated boarding facility in Connecticut. They accept dogs of all breeds and temperaments, including difficult and aggressive dogs.
The facility provides individualized care to each guest. The boarding team strongly believes that dogs must get plenty of playtime, so they offer free playing sessions daily. Aggressive dogs get free individual playtime with an assigned staff member.
They require all dogs to be vaccinated with all the required vaccines, including distemper, rabies, and bordetella.
Boarding Kennel Information:
15. Red Barn Pet Resort
Owned by a dog-loving family, Red Barn Pet Resort has been in operation since 2000 and has been entertaining difficult and aggressive dogs ever since.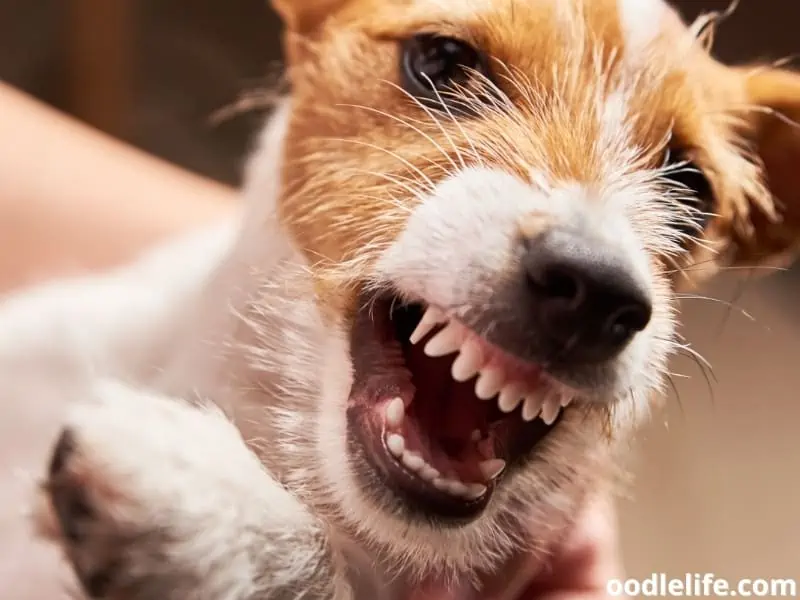 Along with climate-controlled kennels, they offer many other amenities. The charge for aggressive dogs is $35 per day, but it can be increased or decreased depending on how aggressive the dog is.
They require owners to send a record of the dog's vaccination a week before boarding to avoid cancellation.
Boarding Kennel Information:
16. Ridge Kennels
Ridge Kennels aims to be a safe and secure place where the owners can leave their pups worry-free.
They accept all kinds of dogs, including dogs with aggression; however, they do not accept dogs that are aggressive toward humans for the safety of their staff.
All dogs are required to be vaccinated and parasite-free. If the dog has parasites, owners will have to pay for their dog's immediate parasite treatment.
Boarding Kennel Information:
17. RDR Kennels
RDR Kennels was started by three dog lovers in 2009. Since then, they have been taking in dogs and providing them with a home away from their home.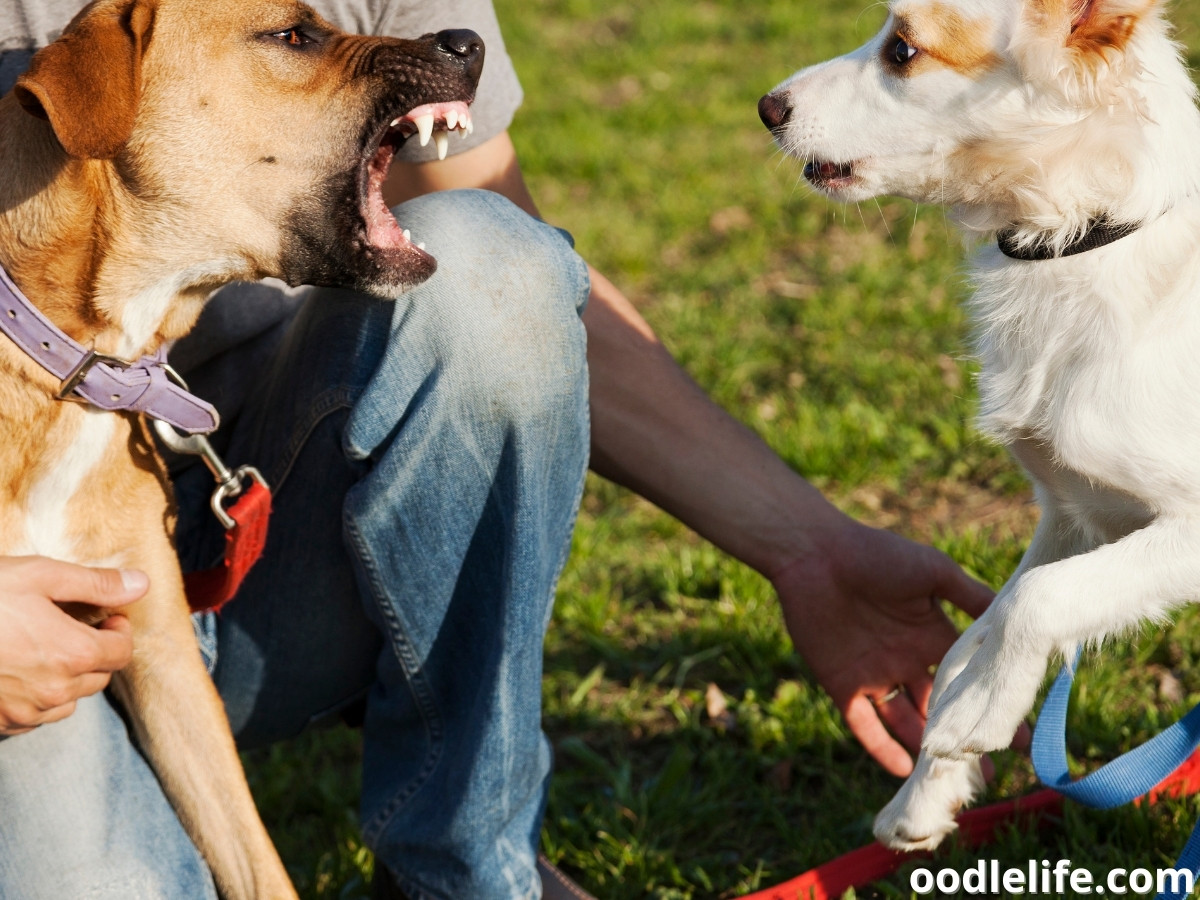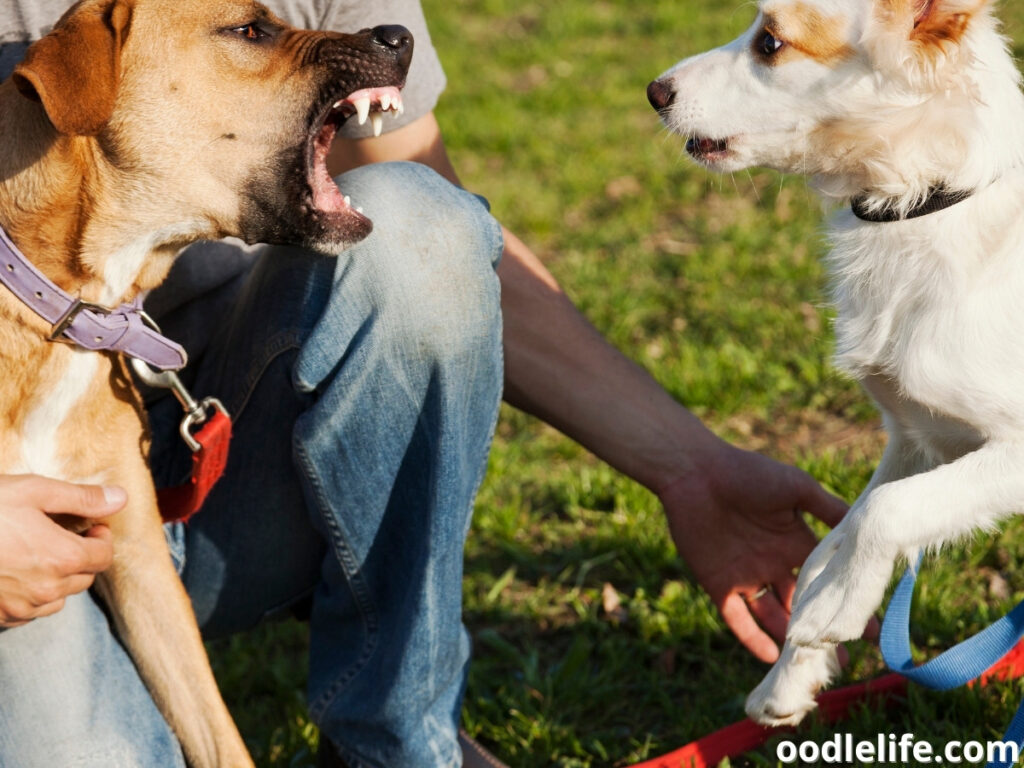 They have the expertise to handle and care for aggressive and difficult dogs who are not accepted in other facilities. They provide love, care, and respect for each inhabitant, with more time and care given to aggressive dogs.
Owners must fill out a general information form and a medication administration sheet if the dog is on medication.
Boarding Kennel Information:
18. Sandy Hills Kennels
This family-owned and operated facility in Pennsylvania is spread over 9 acres of land and accepts dogs with all kinds of behavioral issues, including aggression.
All dogs are given exceptional care, and aggressive dogs are handled and supervised by experienced personnel.
The charges are $34 for small dogs and $38 for large dogs. But if more staff is needed to handle a dog, an additional charge starting from $5 per day is applied.
Boarding Kennel Information:
19. Spoon River Animal Clinic
Spoon River Animal Clinic is a vet clinic that doubles up as a boarding facility. They provide a safe, clean, and comfortable environment where the pets are handled by highly trained attendants.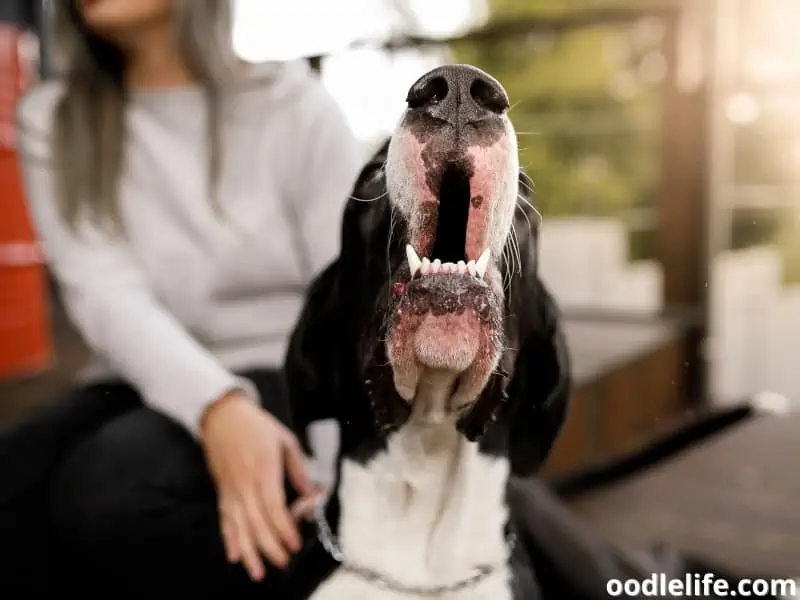 The clinic takes in aggressive dogs, too. Such dogs are handled exclusively by doctors and technicians who are experts in dog behavior.
On the last day of their stay, dogs are also given a complimentary bath. However, this service is not available for aggressive dogs for safety concerns.
They only accept their active clients and require animals to be free from pests and up-to-date on vaccinations.
Boarding Kennel Information:
20. The Farm At Natchez
The facility is beautifully designed to accommodate every dog's needs. They have a large play area, and the staff is very loving and caring.
They accept all dogs, but they require an evaluation of your aggressive dog to decide whether it will require a specially-appointed suite.
Prices start from $79 and can go as high as $158. Aggressive dogs are also charged $10 for handling.
Boarding Kennel Information:
21. The Furshire
The Furshire is more of a social club than a boarding facility. Started by the owner of an aggressive dog, Furshire accepts all dogs, including those in wheelchairs, with diabetes, aggression problem, or separation anxiety.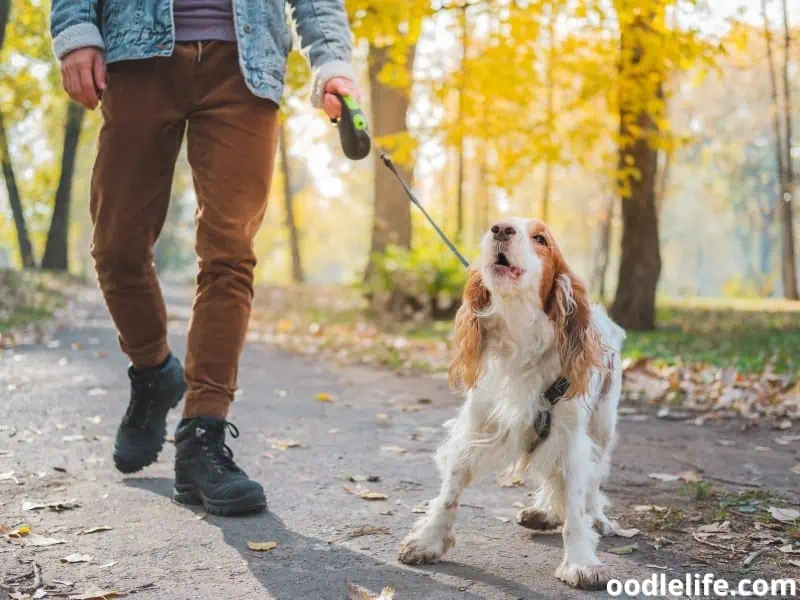 The dogs each receive their own room, while aggressive dogs are kept in spacious steel cages that will prevent them from hurting themselves.
Each dog gets ample outdoor time where they can run and play to their hertz content. They also receive at least six hours of human interaction.
The boarding requires that the dog be up-to-date on vaccination, including distemper, rabies, and bordetella.
Boarding Kennel Information:
Conclusion
We hope this guide helps you find the perfect boarding facility for your aggressive dog. Make sure you do your research on how these boarding facilities handle aggressive behavior so that you can leave your dog in a safe environment while traveling.