10 Best Cavapoo Breeders in Indiana (2023 Update)
From basketball to motorsports, the Crossroads of America has a taste for anything that brings a smile. And among the joy bringers are pets. Hoosiers love pets, with about 69% of households owning pets.
Of course, the pet of choice is the dog. Indiana is home to lovely dog breeds, including the extremely friendly Cavapoo. But where do you find Cavapoos in Indiana?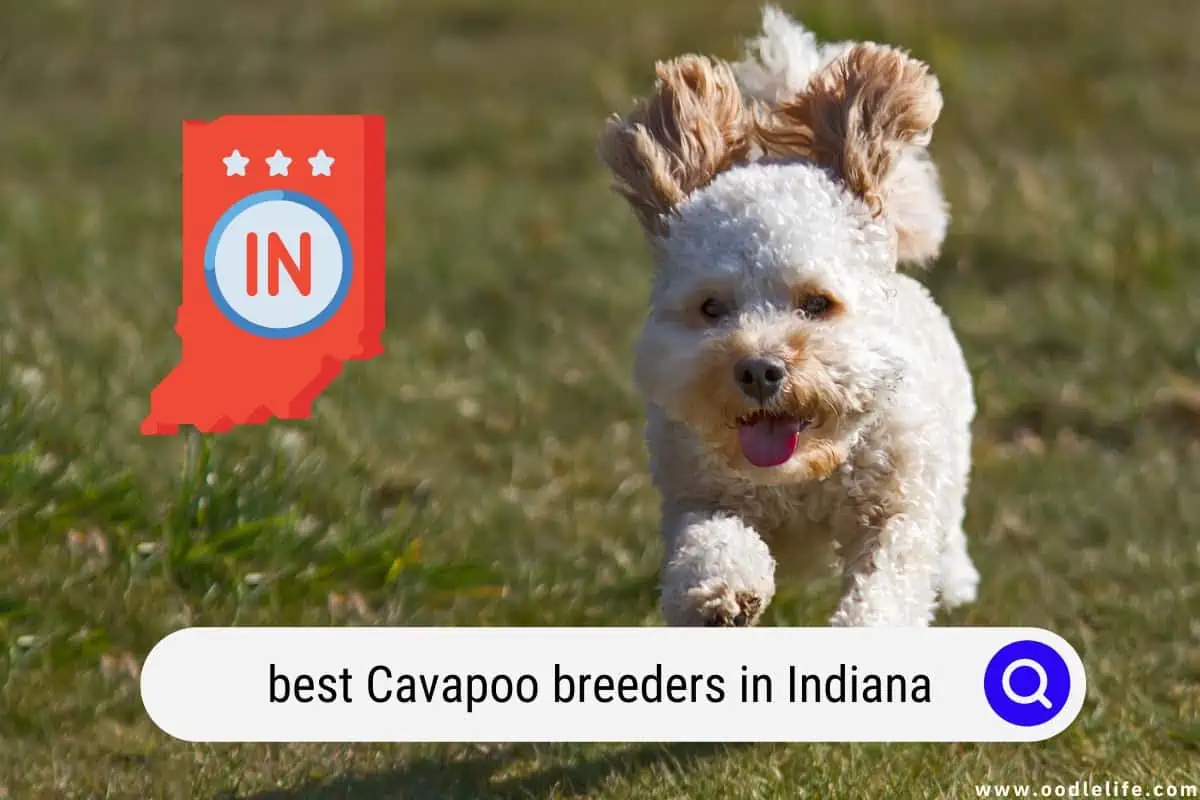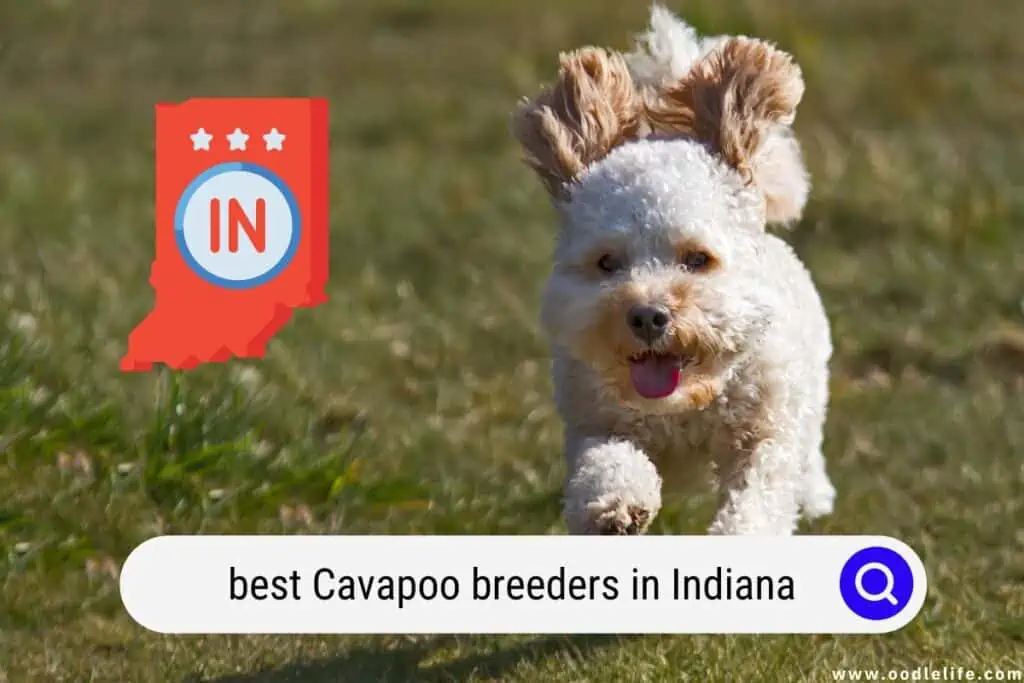 Best of 2023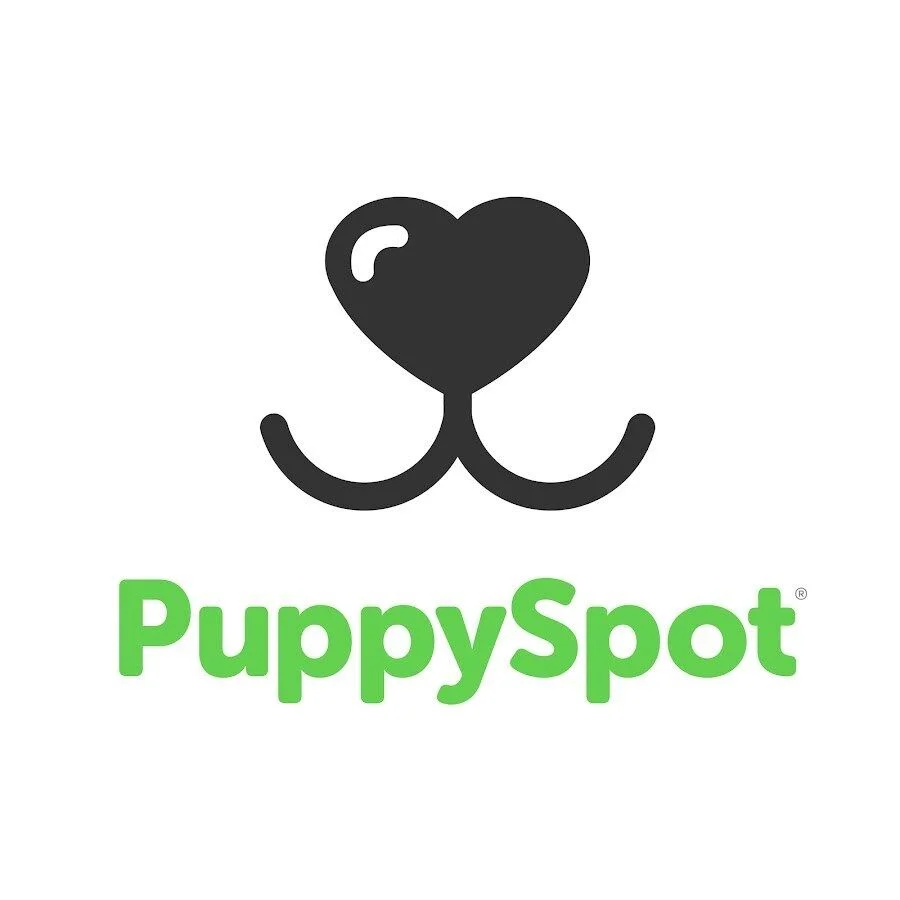 PuppySpot Adoption
PuppySpot is a reputable dog marketplace where you can browse and find compatible puppies right from the comfort of your home. They have placed over 200,000 puppies into homes in the US!
See Puppies and Save $50
There's nothing worse than landing on a puppy mill website when looking for reliable Cavapoo breeders in Indiana. That's why we've made the process simpler by highlighting some of the top breeders who put in the time, care, resources, and humanity in raising their Cavapoos. All the breeders in this list put the health of puppies and breeding parents before everything else.
Blossom Puppies
Blossom Puppies is one of the places where Cavapoo puppies blossom. They breed puppies from parents who have undergone thorough genetic testing to rule out any inheritable genetic conditions. The parent breeds are healthy and have regular vet screenings and care.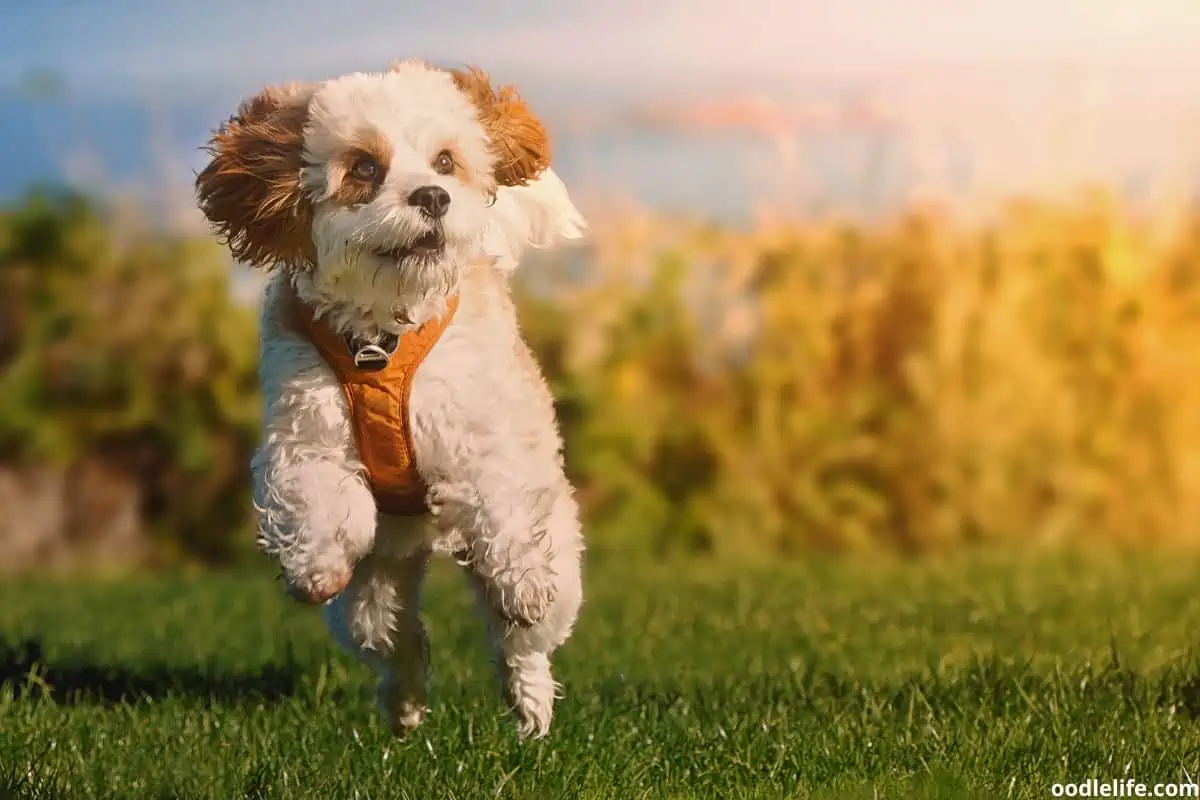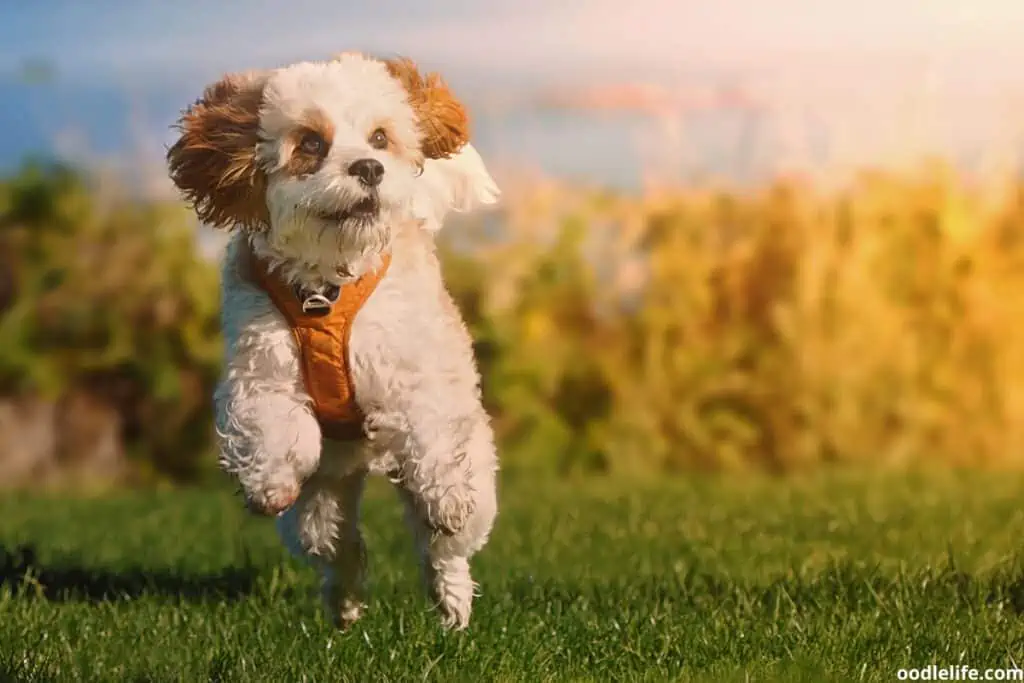 Once they are born, the puppies undergo training and socialization. These puppies interact with Debbie's children. When you pick up your pup, it will have gotten used to living and playing with children and other family members.
If you're still unsure about this breeder, you can view her glowing reviews from customers who've gotten their Cavapoos from her.
Breeder Details:
A Heart for Puppies
When shopping for a pet, you want a breeder with a heart for puppies. And that's what A Heart for Puppies has. They are among the best dog breeders in Indiana, thanks to the care and professionalism they provide in their breeding services.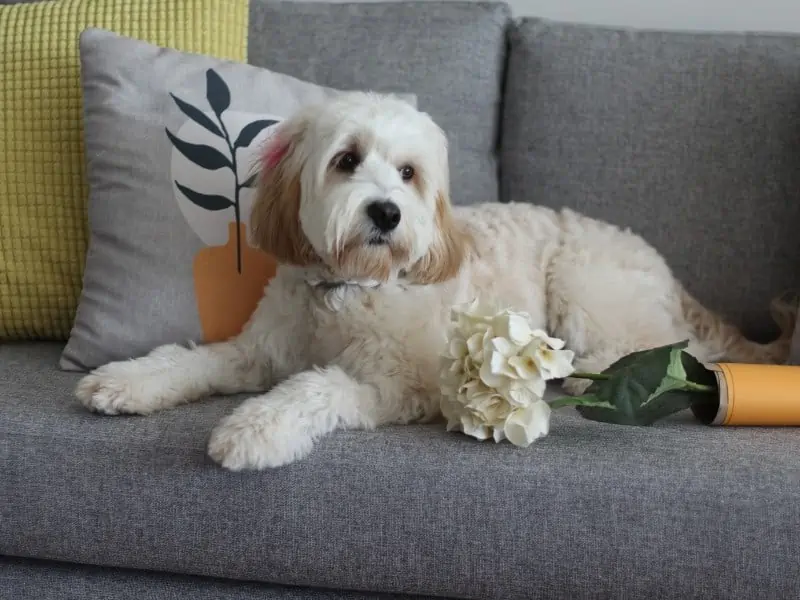 In the first eight weeks of the puppies' lives, A Heart for Puppies socializes, trains, and raises their puppies, preparing them for their forever homes. Vet care is also a priority, with each puppy receiving the required immunizations and deworming by the time you adopt them.
When you pick up your Cavapoo, A Heart for Puppies gives you the pet's immunization schedule, health certificate, vet report, quality puppy food, feeding instructions, and a three-year health guarantee against genetic defects.
Breeder Details:
Elite Puppies
Drew and Taylor of Elite Puppies have turned their family into one of the top Cavapoo breeders in Indiana. Each of their puppies undergoes genetic testing at four weeks to ensure they meet OFA standards.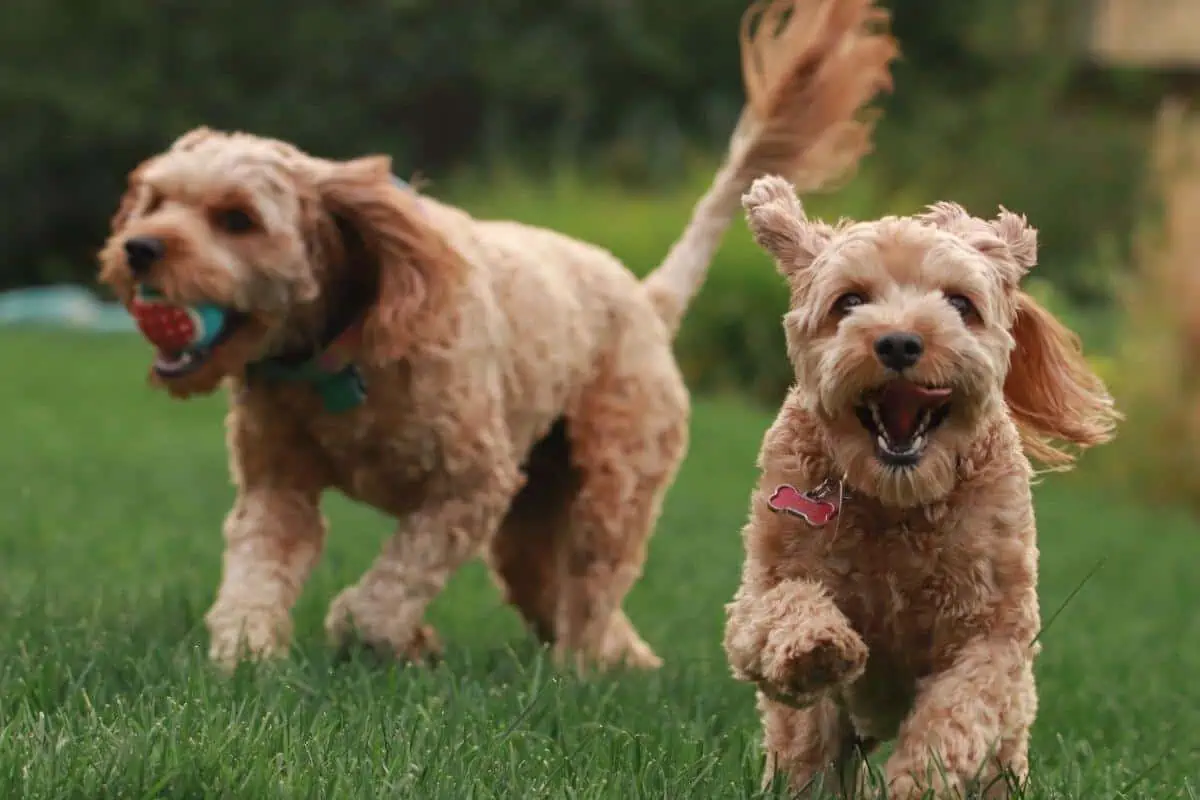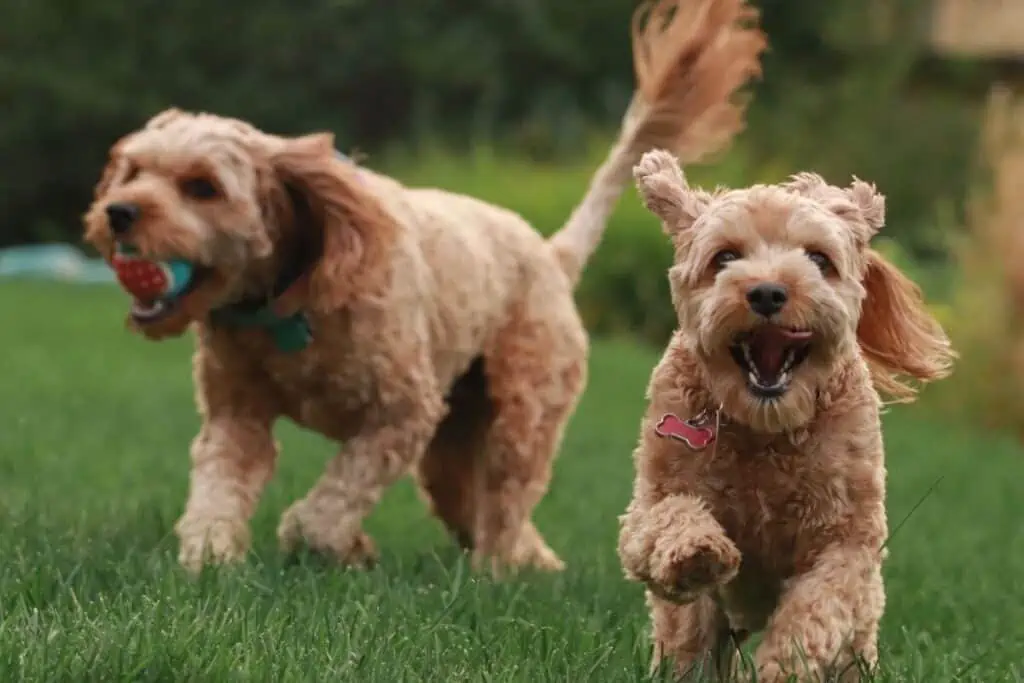 When you pick your puppy up at eight weeks, you'll receive a care package of one week's worth of food. You'll also receive a vet certificate and immunization/deworming record to update you on your pup's health in the first eight weeks of its life. They'll also guarantee your puppy for one year against any genetic health issues.
Breeder Details:
Firefly Puppies
For over ten years, Firefly Puppies have bred Cavapoo puppies showering them with love and training in the first eight weeks before you pick them up. The puppies go through the recommended deworming and immunization process.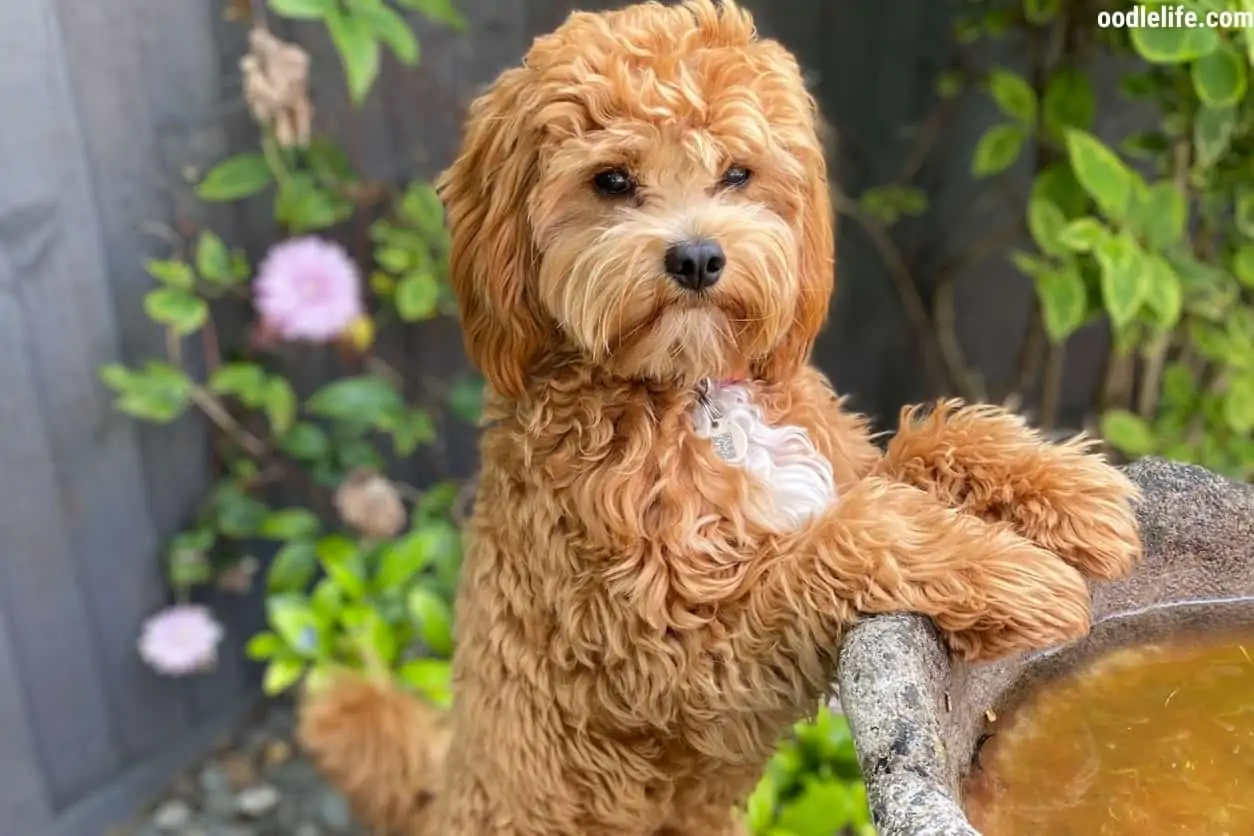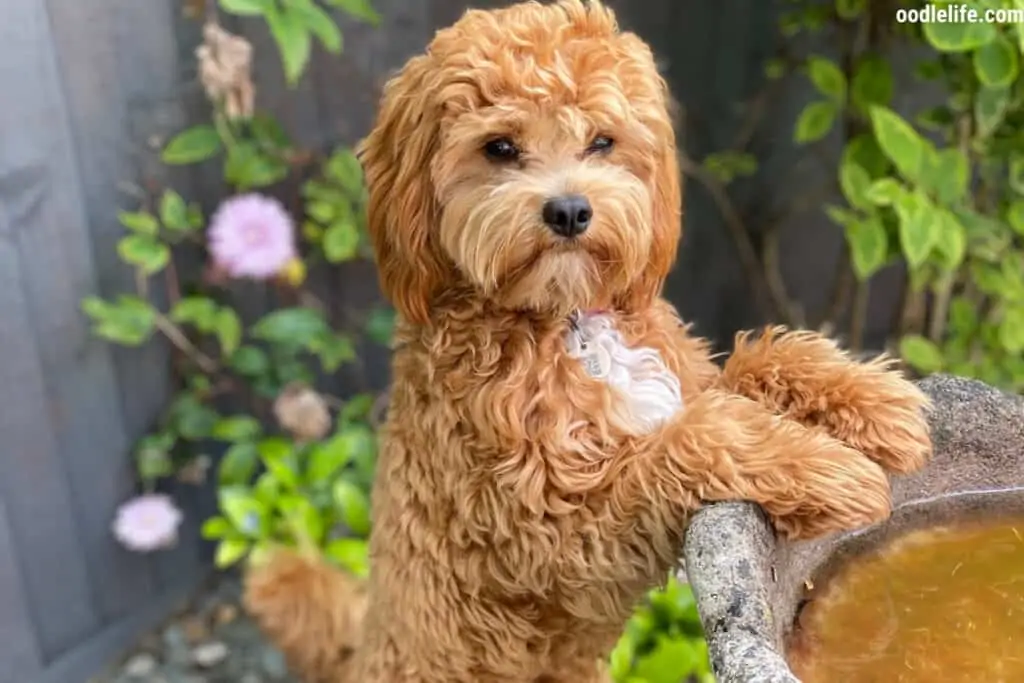 In addition to a one-year health guarantee, Firefly Puppies offer lifetime support for puppies. They treat Cavapoos as family, ensuring they're well-socialized before adoption.
Breeder Details:
Puppies by Design
Sam and Connie Kaehr are the couple behind Puppies by Design. They raise Cavapoo puppies on their farm, working alongside other family members to ensure pups grow in a clean and dog-friendly environment.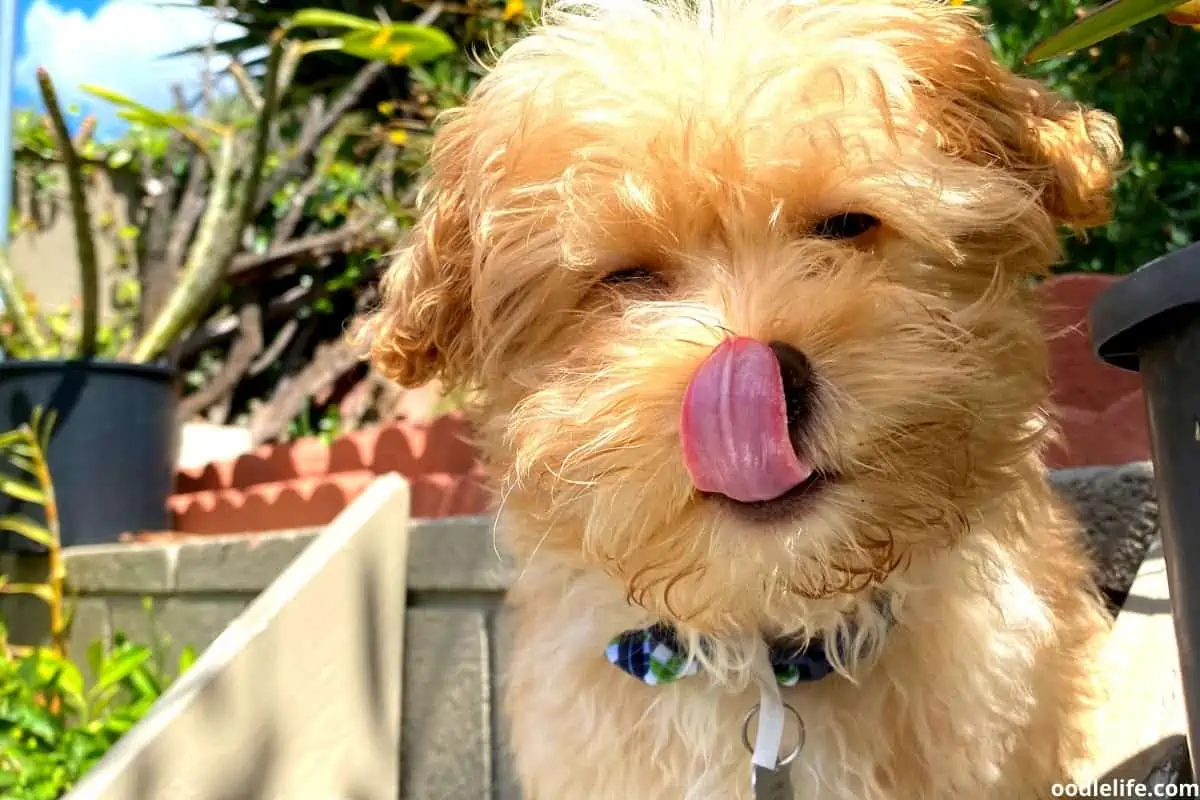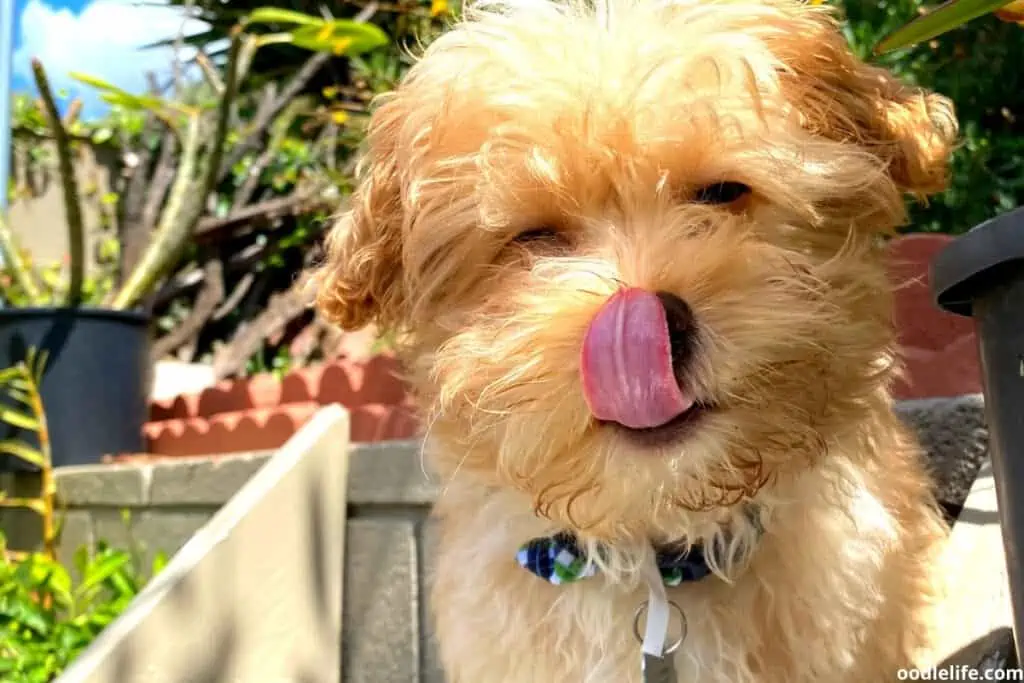 Socialization and puppy training is just a tiny part of what they do. They get their Cavapoos started on a healthy life by testing the puppies' parents to choose the best.
Each puppy receives regular vet visits and testing to ensure it's healthy and free of common heritable disorders. They microchip all puppies before you can leave with them.
They have a one-year health guarantee for each Cavapoo. You'll also receive their health information, including the immunization schedule, examination records, and microchip information.
Breeder Details:
Family Puppies
Family Puppies breed all their puppies from AKC-registered puppies and puppies of the AKC bloodlines. They take great care to ensure each puppy receives the best care before you pick it up.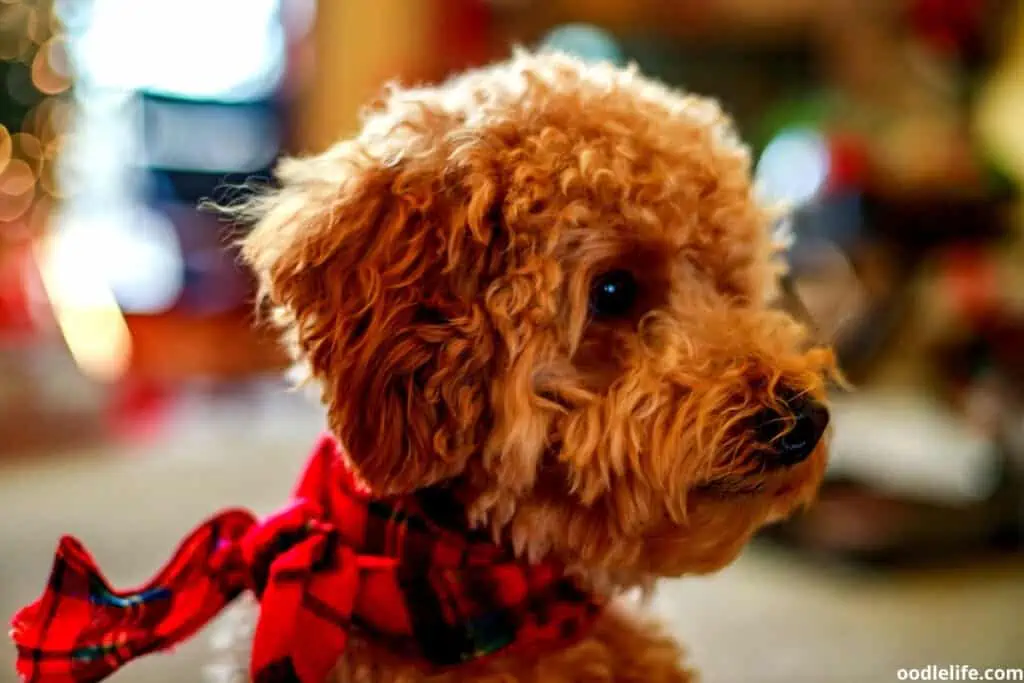 They offer a one-year health guarantee in addition to a 72-hour vet check health guarantee that allows you to return your puppy for a full refund if your vet finds any genetic issues.
Breeder Details:
Pipe Creek Paws
Pipe Creek Paws is the go-to place when you're looking for ethical Cavapoo breeders in Indiana. At Pipe Creek Paws, every family member contributes to the breeding program and socialization efforts after birth to produce well-rounded puppies ready for your home.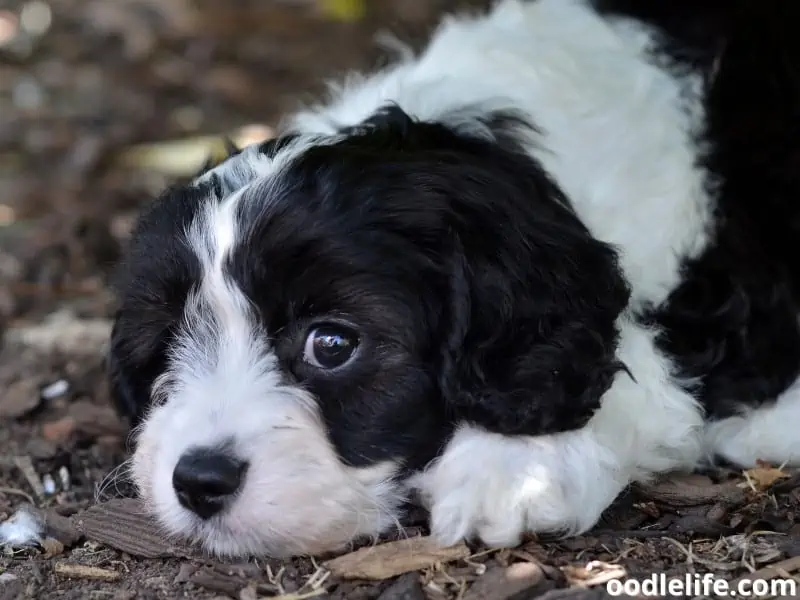 All the Cavapoo parents get genetic testing to ensure they do not pass on heritable congenital defects and disorders. Once they are born, the puppies go through the Empowered Breeder Curriculum from about three days old to two weeks.
Breeder Details:
Teapup
Dan and Deb have bred dogs for over three decades on their farm. We love this family-owned business for consistently producing healthy, genetically tested, and well-socialized Cavapoos.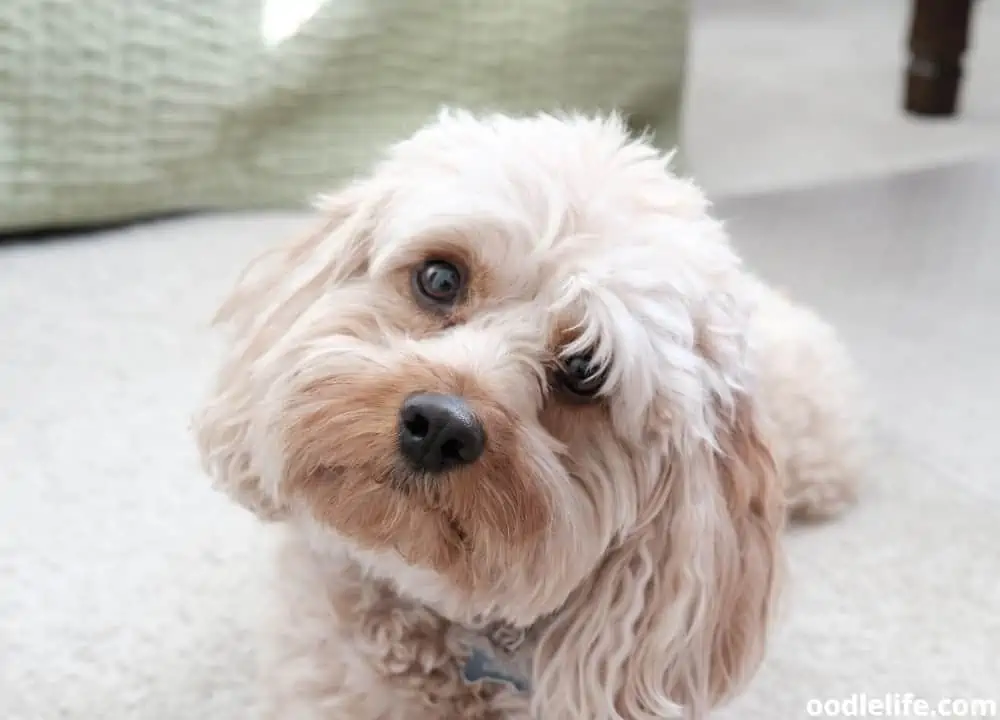 They work with a group of full-time and part-time staff to breed, raise and socialize the dogs. Dan and Deb's home serves as the puppies' home for the first nine weeks as they await their forever owners.
Before an adoption, Teapup evaluates you and the puppy you desire to determine whether the puppies will do well in your home. Teapup may turn down your application for a Cavapoo puppy if they have concerns.
When you order your puppy from Teapup, it'll come with a one-year health guarantee against genetic conditions affecting the heart, lungs, liver, kidneys, and other major organs. They recommend a vet's exam within seven days of taking your puppy home.
Breeder Details:
P and K Puppies
Founded and run by Pierre and Kimberly, P and K Puppies raise their puppies on a clean, spacious farm in Bluffton, Indiana. They release their puppies once they are eight weeks old and weigh 2 pounds.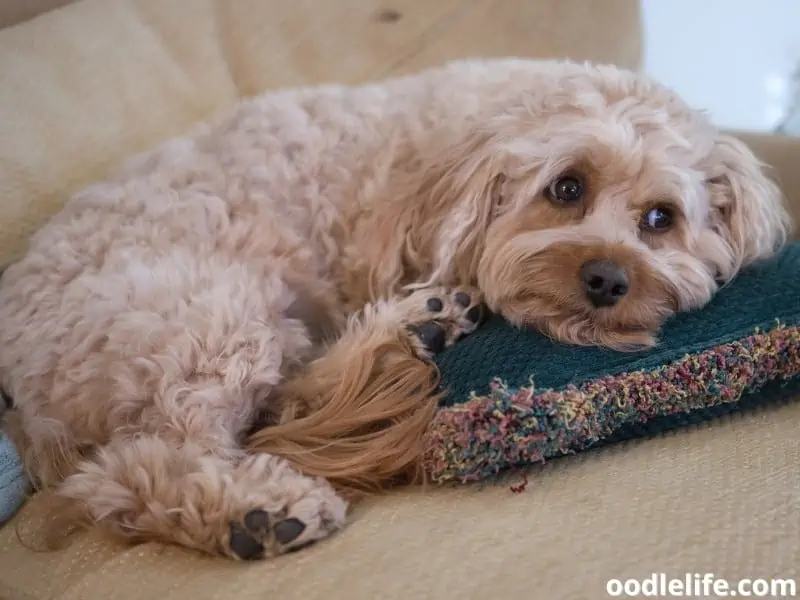 They also breed Cavapoos only from the best parents. Puppy parents undergo thorough genetic testing to check for any genetic and heritable health defect they may carry. Parents must pass high standards before being placed in the breeder program.
Once the puppies are ready to go home, P and K Puppies will give you detailed medical records and a one-year health guarantee.
Breeder Details:
Sharice's Cavapoos
Sharice's Cavapoos is a Cavapoo breeder specializing in F1 Cavapoo puppies. She breeds her puppies from parents who undergo a thorough genetic testing process to ensure they are healthy and will not pass on heritable genetic disorders to their pups.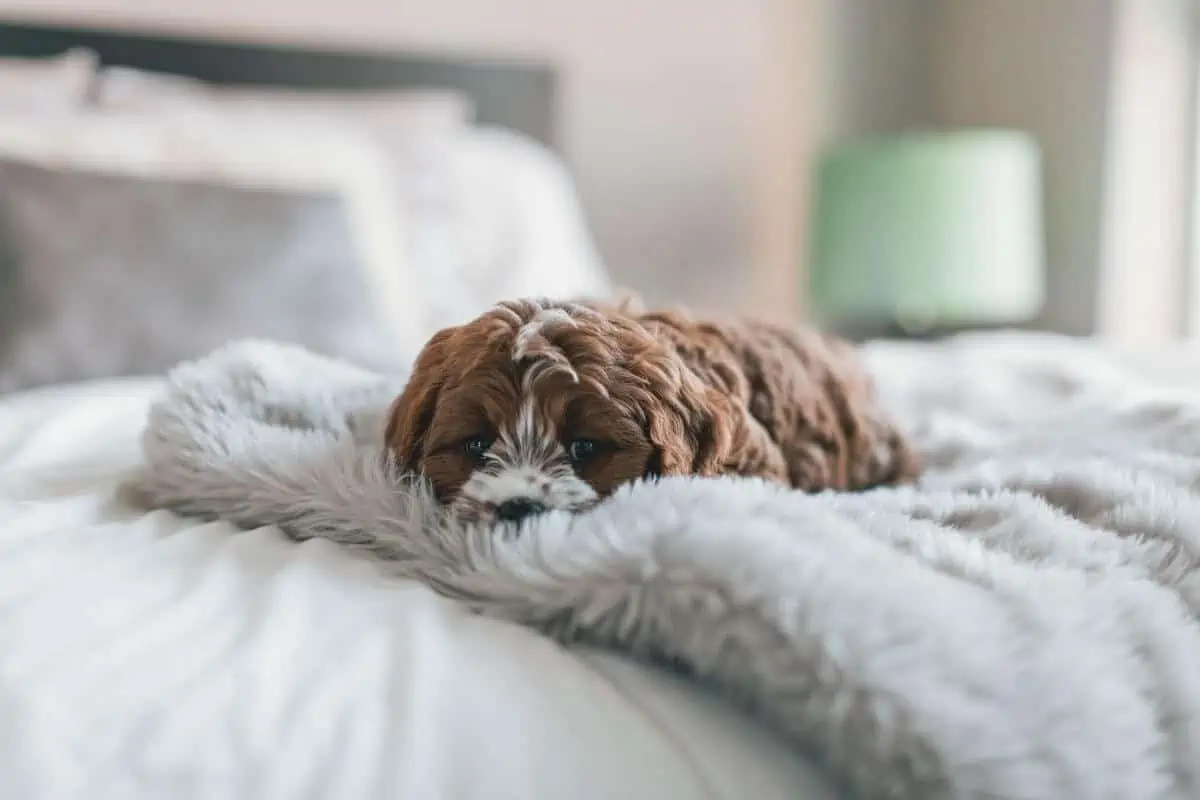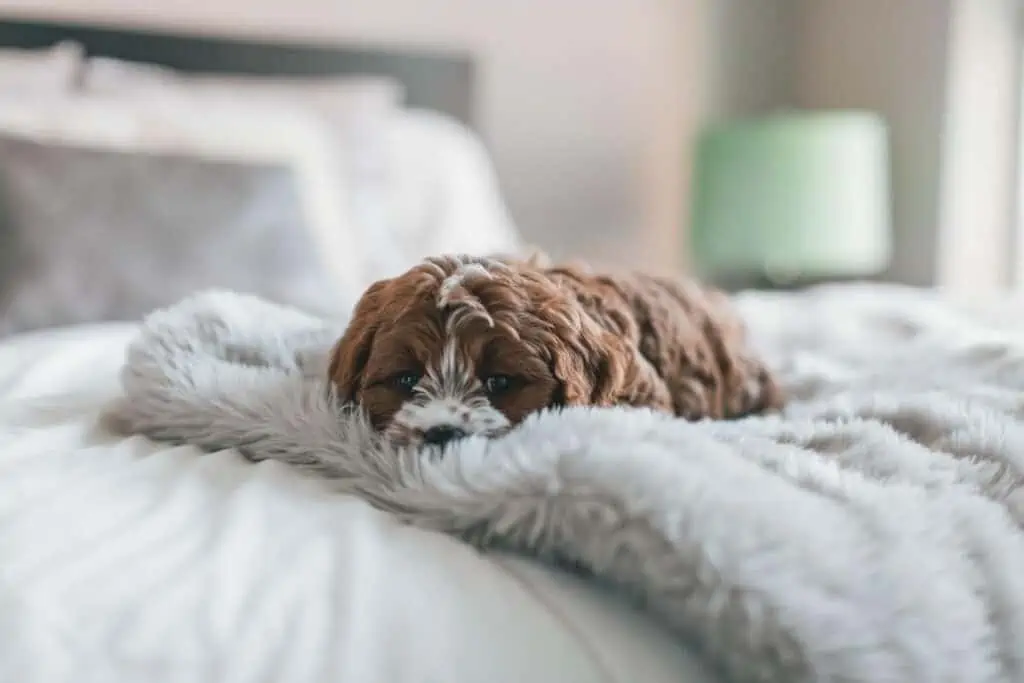 Sharice's Cavapoos spend the first 8-9 weeks of a pup's life feeding it with the right foods, taking them to vet appointments, getting the necessary shots, and deworming in preparation for their new home.
The puppies also get started on training and socialization to make it easy to transition into family life with your children, pets, and other family members.
Breeder Details:
Go For Reputable Cavapoo Breeders
When sourcing Cavapoos, choosing a reputable breeder who cares about providing the best dogs to their clients is advisable. We chose this list of Cavapoo breeders in Indiana for their care in choosing parents and placing their puppies with families who care about them.