Best Cavapoo Breeders In New Jersey (2023 Update)
Designer dog breeds are more popular than ever before. Not only are they adorable, but when they include Poodle genes, they're often a great choice for allergy sufferers. But what is a designer dog breed?
Well, a designer breed is a mixed breed dog that a breeder has created by design.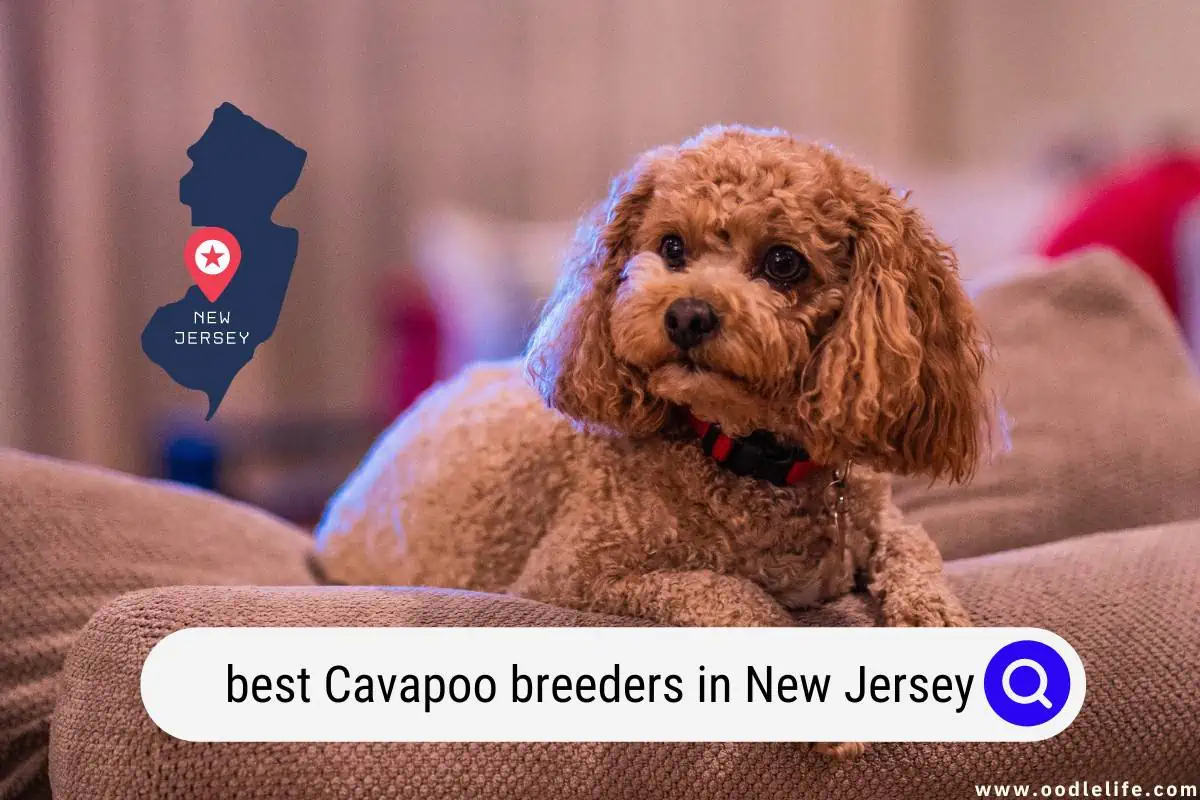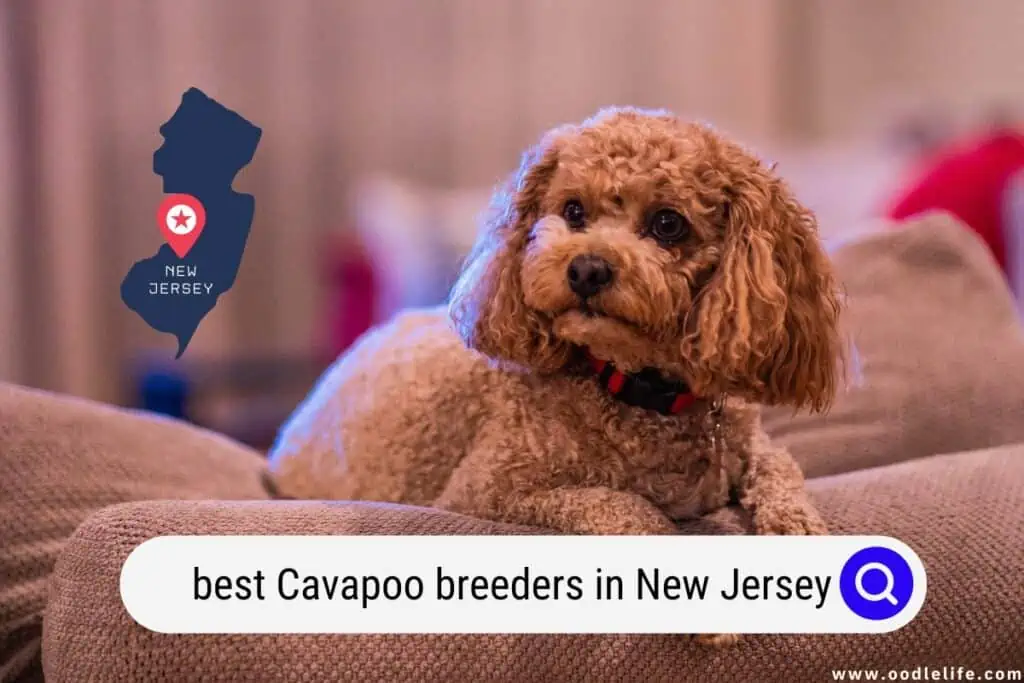 Best of 2023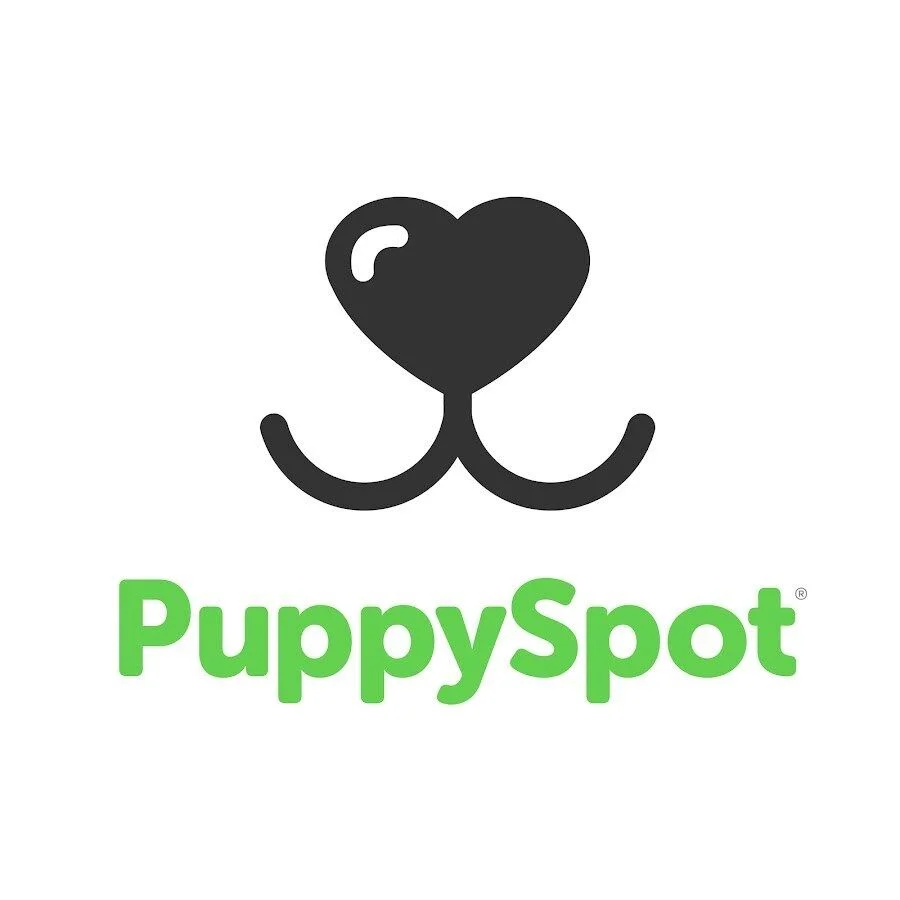 PuppySpot Adoption
PuppySpot is a reputable dog marketplace where you can browse and find compatible puppies right from the comfort of your home. They have placed over 200,000 puppies into homes in the US!
See Puppies and Save $50
When it comes to designer breeds, the Cavapoo is one of the most well-known. Personally, I love this adorable dog. It's a cross between the Poodle and Cavalier King Charles Spaniel.
The Poodle is one of the most intelligent dog breeds on the planet, and you'll see that legacy in the Cavapoo's intelligence, responsiveness, and how easy they are to train.       
Cavapoos are a great choice for households with kids and even other pets. Do you live in New Jersey? Today, I'm bringing you my updated 2023 list of the best Cavapoo breeders in New Jersey.
Let's get started!
1. Silver Nickel Puppies
Silver Nickels is a great place to find Cavapoo puppies in New Jersey. Check this breeder's site to see if they currently have any puppies in this designer breed available. Click on the "Send Us a Message" button if you want to ask them a question.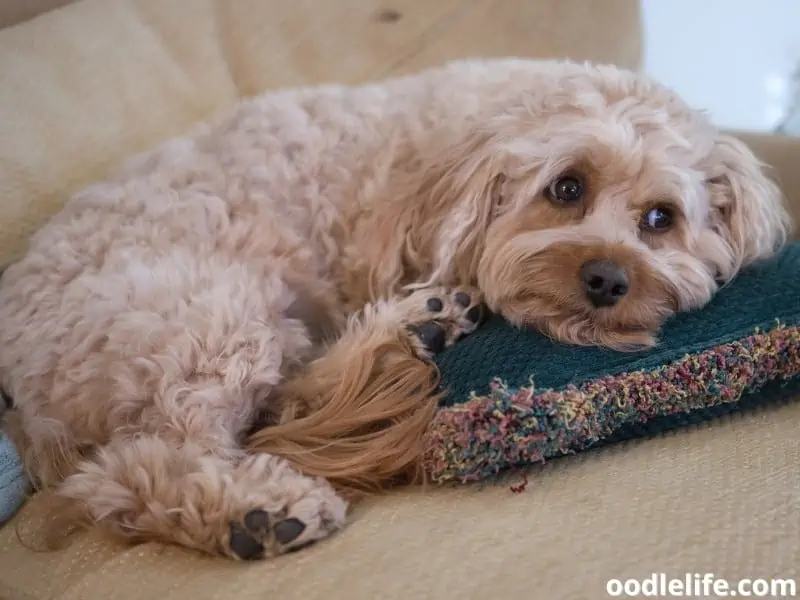 If you prefer, you can call the breeder at the phone number I'll provide below.
This breeder is attentive to the well-being of its puppies. You can visit the breeding facilities and see how the canines are kept in what the breeder describes as a "puppy salon environment with great loving care."
Silver Nickel Puppies serves several parts of New Jersey, and it boasts several locations. These include the Puppy Store NYC, Greenwich Puppy Store, Upper East Side Puppy Store, Morris County Puppy Store, Westchester County Puppy Store, and New Haven County Puppy Store.
Check the Silver Nickel Puppies site to find out which Cavapoo puppies they currently have available. When you click on a puppy's picture, you'll see information on its personality and other factors. If you're interested in one of the puppies, click on the "I am interested in this puppy" button or call the listed number.
Contact Information for Silver Nickel Puppies:
Website: Silver Nickel Puppies
Address: 85 W. Englewood Avenue, Englewood, New Jersey
Phone: 201-871-2040
2. Bliss Kennels
Bliss Kennels specialize in breeding designer breed dogs, including Cavapoos. The puppies are brought up on a farm and get to meet other animals, making them well-socialized. This breeder offers excellent support to all puppy purchasers, offering you advice for your dog's entire life.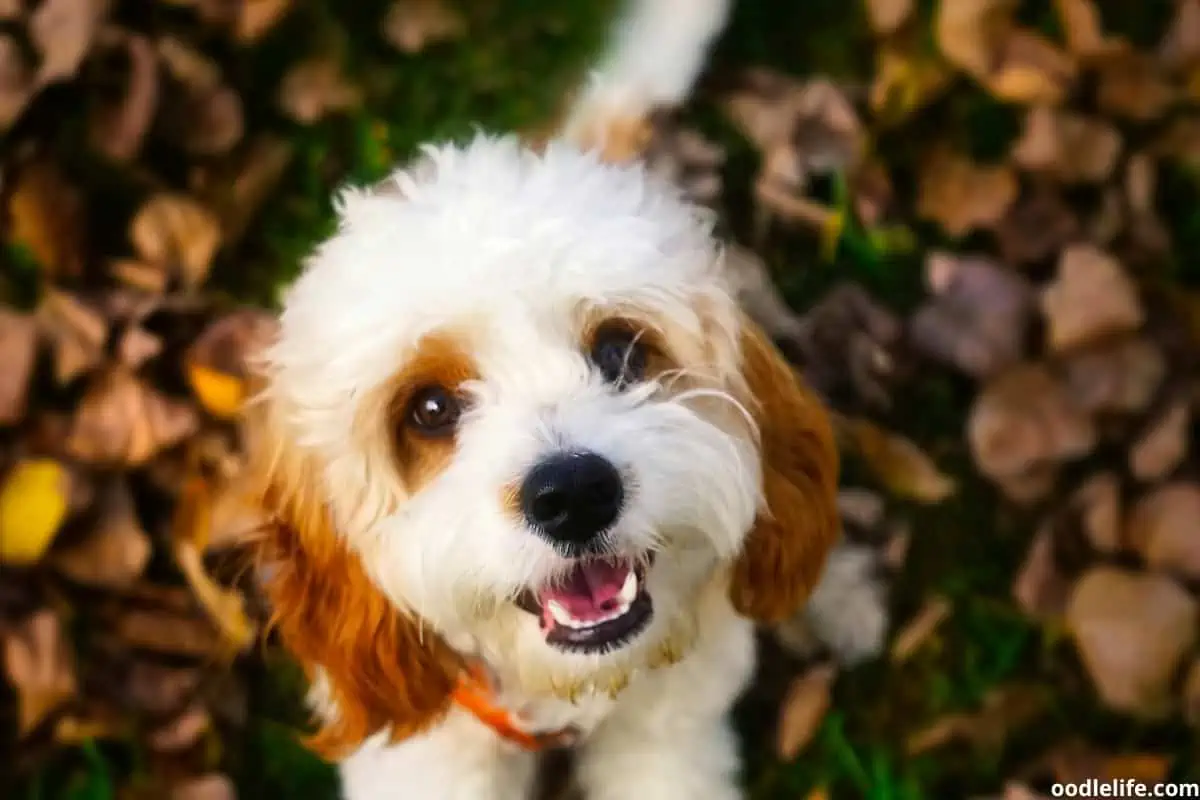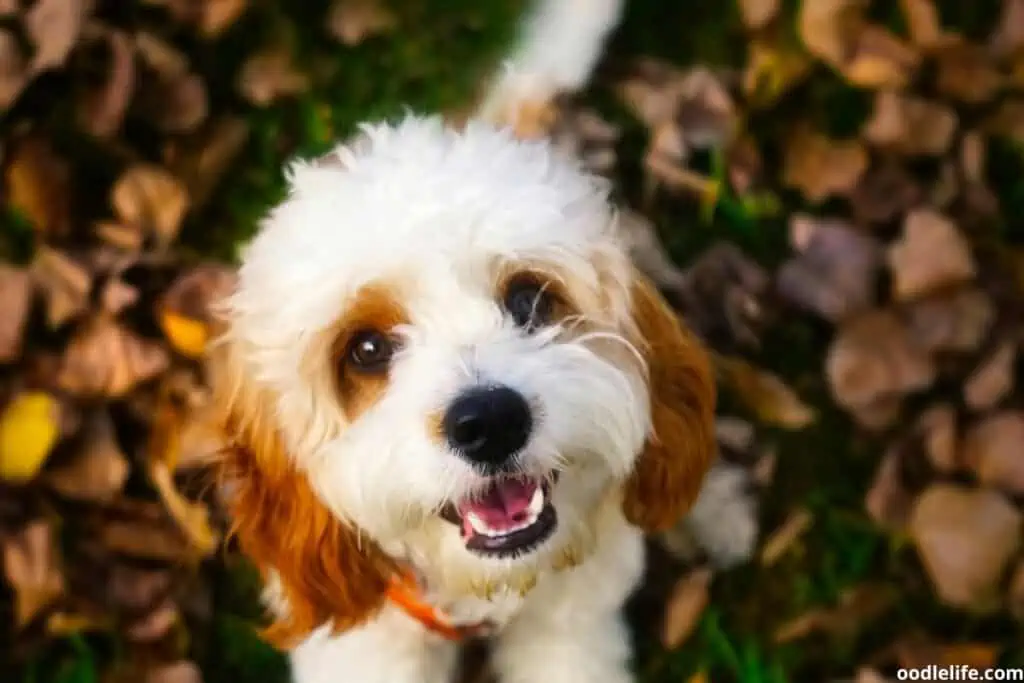 First-time puppy owners especially appreciate how Bliss Kennels provides a variety of resources that will help you give your dog optimal care. As experts in designer dog breeds, Bliss Kennels has exactly what it takes to breed healthy and happy Cavapoo puppies.
The fact that Bliss Kennels is located on a farm is a major plus. After all, there is no better environment than a rural setting for dogs to be able to exercise and get fresh air. Head over to the Bliss Kennels site to see the currently available Cavapoo puppies.
Contact Information for Bliss Kennels:
Website: Bliss Kennels
Location: Rural Sussex County, New Jersey
Phone: (973) 876-1680
3. Bark Avenue Puppies
Bark Avenue works with excellent Cavapoo breeders to bring you a great selection of healthy Cavapoo puppies. Before they go home to their new families, Cavapoo puppies at Bark Avenue spend their time in specially designed puppy "condos" and a great play space that they share.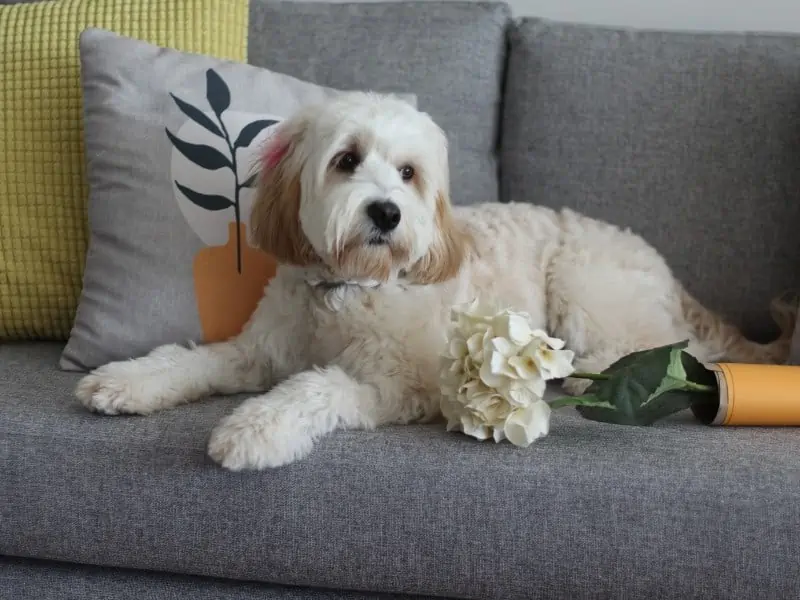 Their environment includes a top-notch air filtration system, just one of the key elements that keep Bark Avenue Puppies exceptionally healthy. When you look for a puppy at this facility, you can be sure that all the animals there have been vetted for health.
If you go to Bark Avenue for your puppy, you should also take a look at the boutique fashions that Bark Avenue has available. You can purchase items such as crates, playpens, and fun toys for your new pooch.
Contact Information for Bark Avenue Puppies:
Website: Bark Avenue Puppies
Location: 4 W Front Street Red Bank, New Jersey
Phone: 732-741-4175
If you've never purchased a puppy before and want an easy process, check out PuppySpot. With PuppySpot, it's easy to find a healthy and happy Cavapoo as the newest addition to your family. PuppySpot is fastidious in making sure that all its puppies are sourced from outstanding breeders.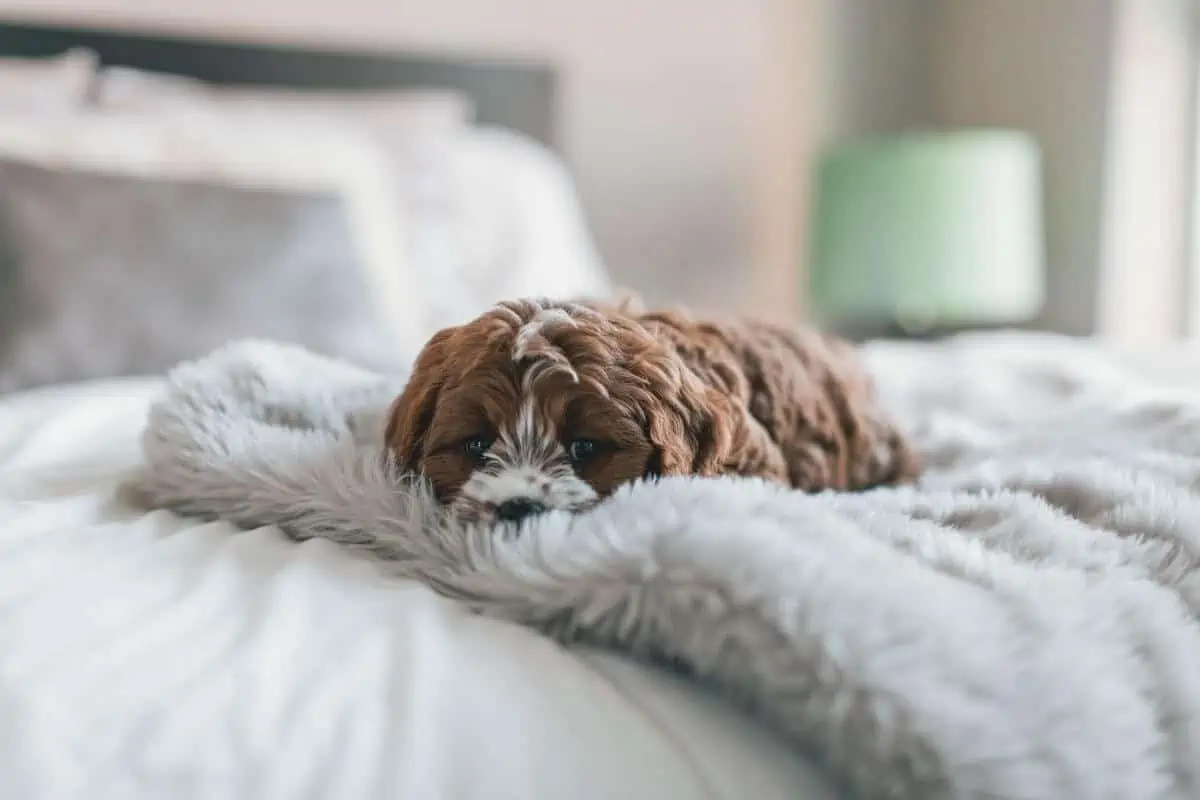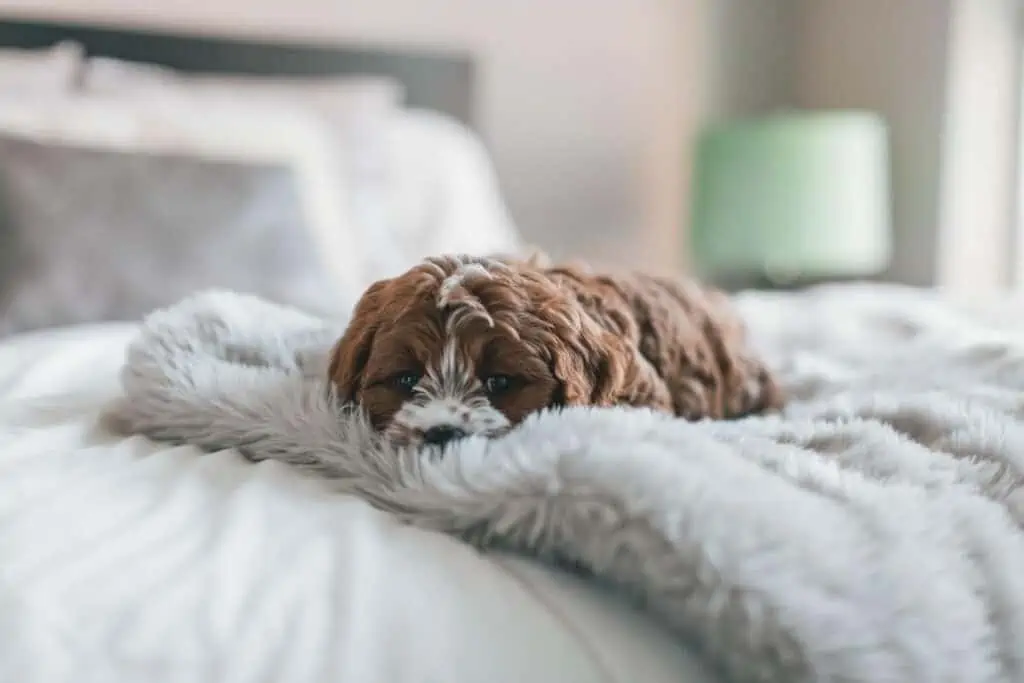 PuppySpot operates throughout the United States, including your state of New Jersey. When screening breeders, PuppySpot has them evaluated by veterinarians and canine experts. The fact that only around one in ten breeders that apply to have their puppies in the PuppySpot network are approved.
The rest are rejected because of inadequate ethics, practices, or facilities.
When you purchase a puppy from PuppySpot, you get the peace of mind that comes with a two-year health guarantee. PuppySpot is always happy to talk to you and answer any questions you have about the process of adopting a puppy.
Don't worry about making a mistake with the puppy you choose. If you find that you're unable to care for the puppy or you're unhappy about your selection, you can get a refund or exchange your puppy for the one that you prefer.
Contact Information for PuppySpot:
Website: PuppySpot
5. Wayne Puppies
Cavapoos are one of the several types of dogs in which Wayne Puppies specializes. When you purchase a Cavapoo from Wayne Puppies, you get a six-month health warranty. In case your puppy requires medicine, you also have access to a health monitoring service for fourteen days.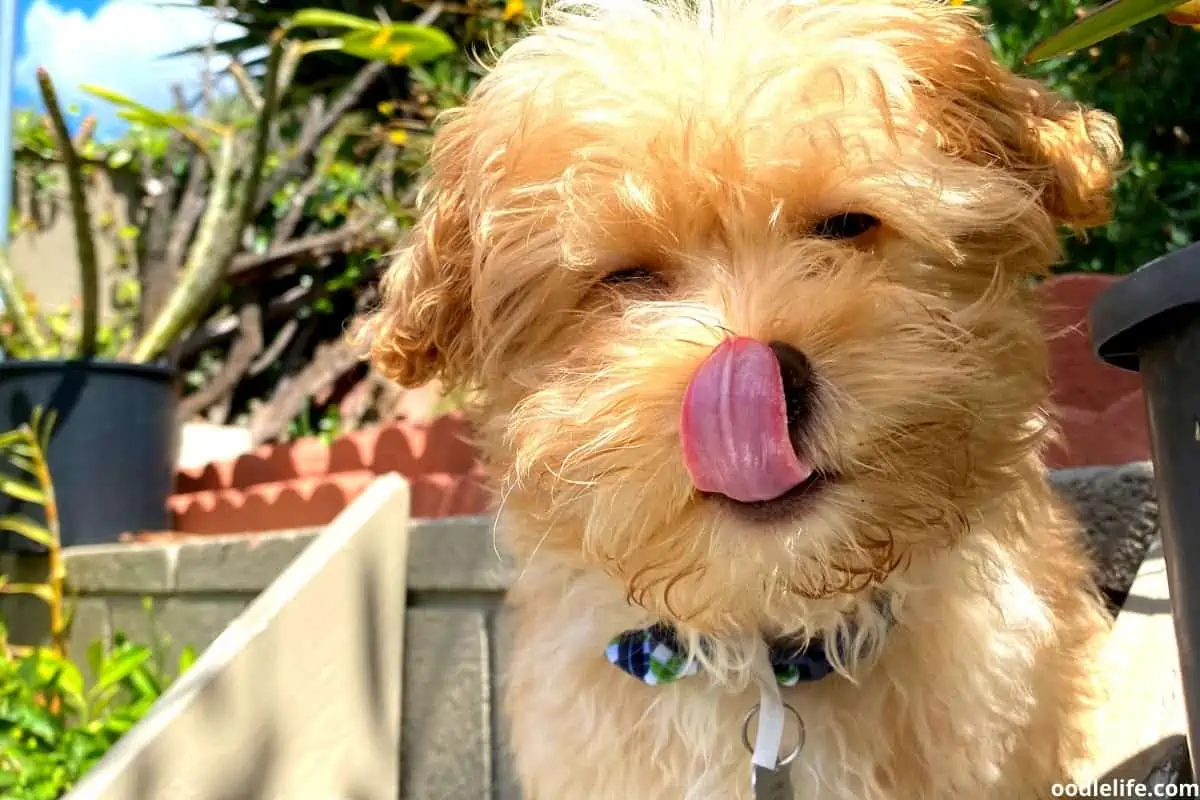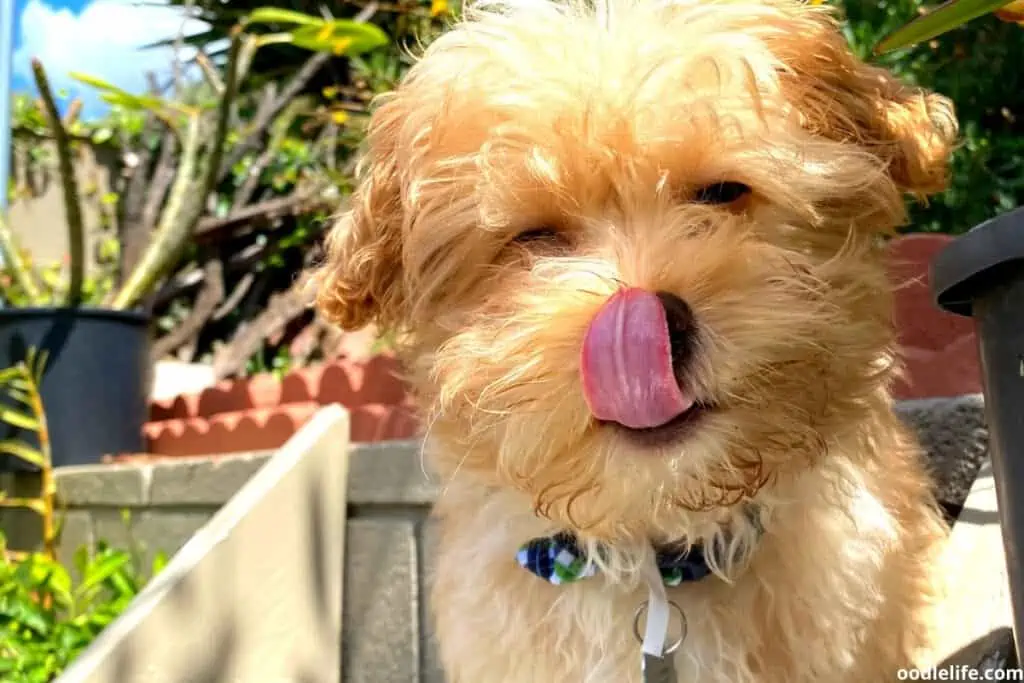 Are you a first-time dog owner? You'll be happy to learn that Wayne Puppies will give you the information and strategies you need to take care of your puppy. Before you bring your new pet home, rest assured that your pup will get a routine veterinary check-up.
Also, their puppies come de-wormed and already have essential vaccines.
Wayne Puppies brings together the puppies of several other breeders to ensure that you can choose from the best and healthiest Cavapoo puppies. As well as offering puppies for purchase, Wayne Puppies also offers grooming services. Many new "puppy parents" enjoy creating a long-term relationship with Wayne Puppies, bringing their dog in for grooming for the rest of its life.
Visit the Wayne Puppies website to find out which Cavapoo puppies are currently available. If you find one you're interested in, use the contact information I've provided below to get in touch and ask whichever questions you have.
Contact Information for Silver Nickel Puppies:
Website: Wayne Puppies
Location: 1055 Hamburg Turnpike Wayne, New Jersey
Phone: (973) 832-7058
Final Thoughts
So, there you have it! If you've decided that a Cavapoo is the kind of dog you're looking for and you live in New Jersey, you certainly have plenty of breeder options to choose from. When you're looking for a puppy, health and well-being must be at the top of your mind.
Always ask questions and take a look at the conditions the puppies live in. Ask questions about their daily lives (including exercise), nutrition, and socialization. You should also ensure that the puppy has been vet-checked and looks in excellent health and condition.