7 Best Cavapoo Breeders UK 2023
A Cavapoo is a mix of Cavalier King Charles Spaniel and a miniature or toy poodle. The resulting Cavapoo, similar to many show dog lines, has only been around for a few decades.
The popularity of the mix has surged in the UK since its inception. Finding breeders is easy. The question is, which breeders adhere to the highest standards and run the most reputable businesses?
As a Cavapoo expert I get asked all the time for breeder recommendations. Here are some highly regarded breeders recommended by actual owners in our community.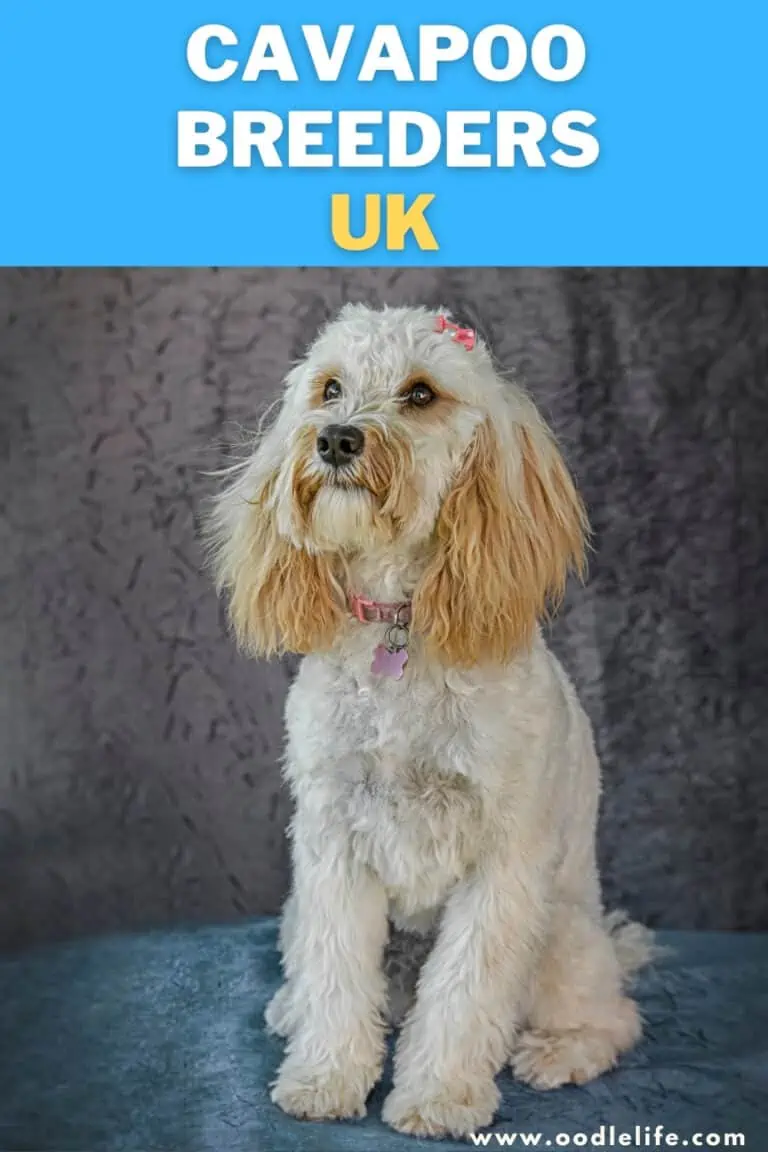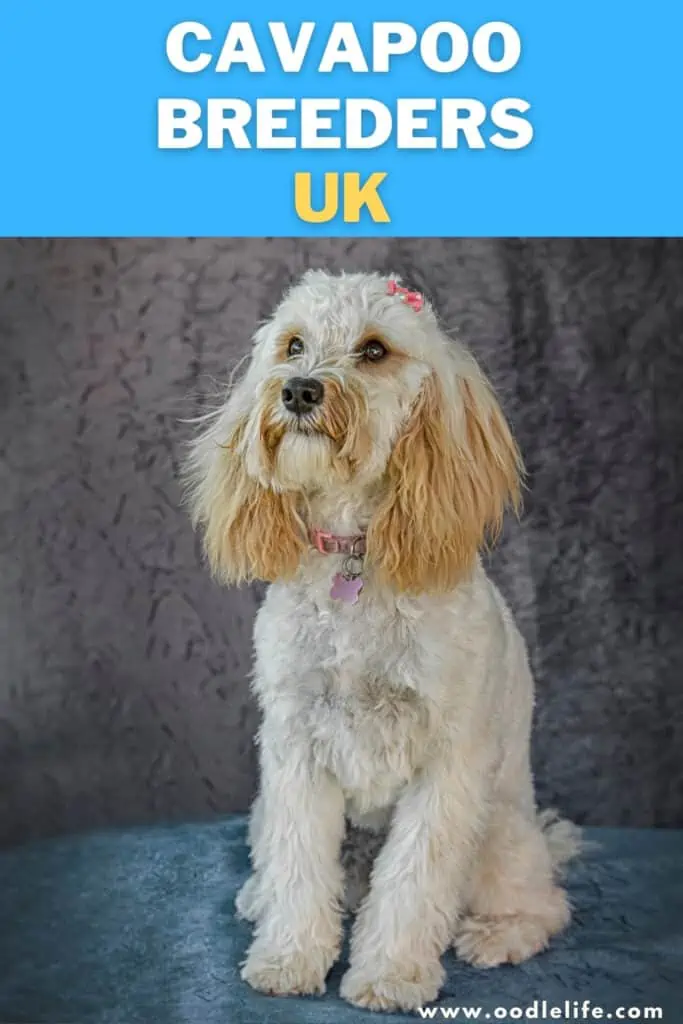 $300 2023 Discount!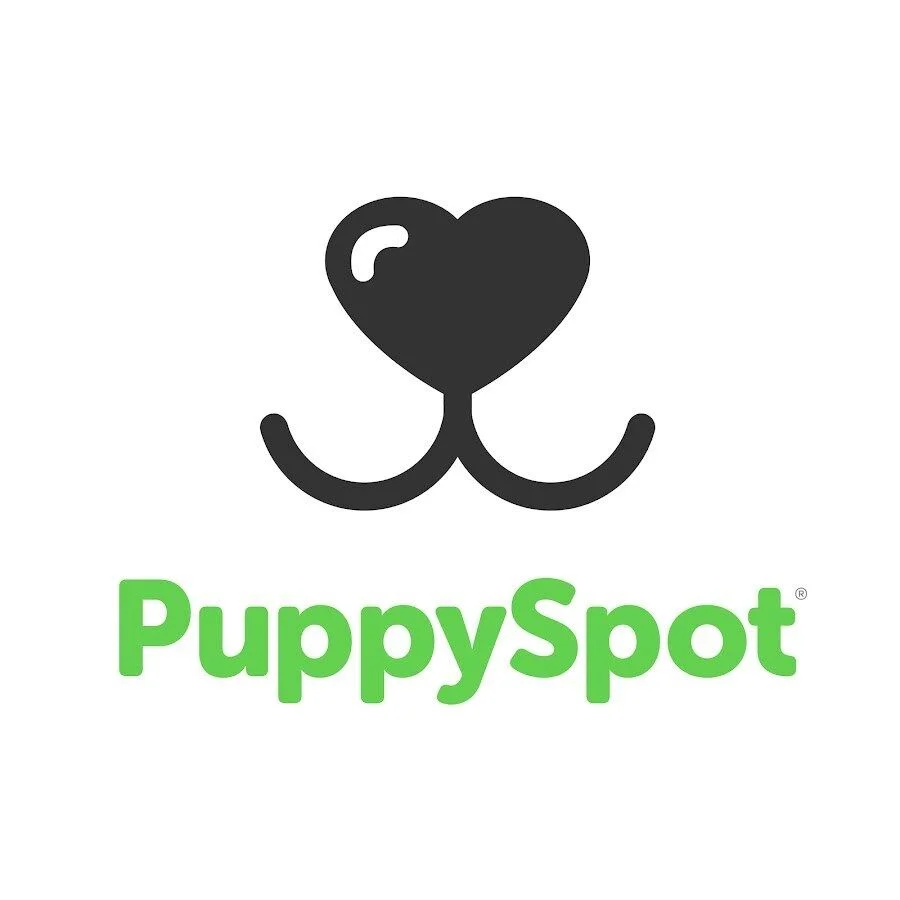 PuppySpot Adoption
PuppySpot is a reputable dog marketplace where you can browse and find compatible puppies right from the comfort of your home. They have placed over 200,000 puppies into homes in the US!
Click through and use the code PUPPY300 for $300 off any puppy adoption.
See Puppies and Save $300
Today we are here to answer that question and more.
Cavapoos also go by names such as Cavoodle, Cavalierdoodle, and Cava-doodle. These dogs draw owners in with their wonderful temperaments, intelligence, and friendliness.
You know you have found a good breeder when they transparently let you meet the dam, review a health guarantee, and provide expert advice throughout the process.
Starting with a reputable breeder is crucial. The only way to have a well-adjusted, healthy dog is to start the right way from the breeder's selection of the sire and dam through to the proper care of the parents and each litter.
Cavapoos make great family dogs around children. These charming dogs come with the added benefit of being hypoallergenic and do not shed much hair (depending on which parent is dominant in the genetics) and can be perfect for allergic kids.
While breeders are not hard to come by, the most reputable breeders can be hard to find. Not to worry, you have come to the right place.
So let's get going and learn all about Cavapoo breeders in the UK.
Henley Cavapoos UK
Jess and Henley Cavapoos bring three generations of experience totalling 90 years to the table. They are highly trusted and reputable Cavapoo breeders who also have Maltipoos. Their local area is the Southeast of England.
While they do not take visitors for inspections, they assure their clients that they do not have kennels, and all of their puppies live in their house and adapt to home life.
Henley provides all the necessary paperwork and health checks required under UK law and meets and surpasses all reputable breeding standards.
Almost everybody has to enter a waiting list to receive a puppy. Henley only takes a holding deposit once they have matched a puppy with an owner, and the owner visits to meet the new arrival.
Henley only releases puppies to their owners once at least eight weeks have passed. Owners have five days to get a health check and can return the puppy for a full refund if the vet discovers a medical issue.
Henley's waiting lists are currently full.
Contact Info:
Website: http://www.henleypoos.co.uk/
Email: [email protected]
Location: Oxfordshire, UK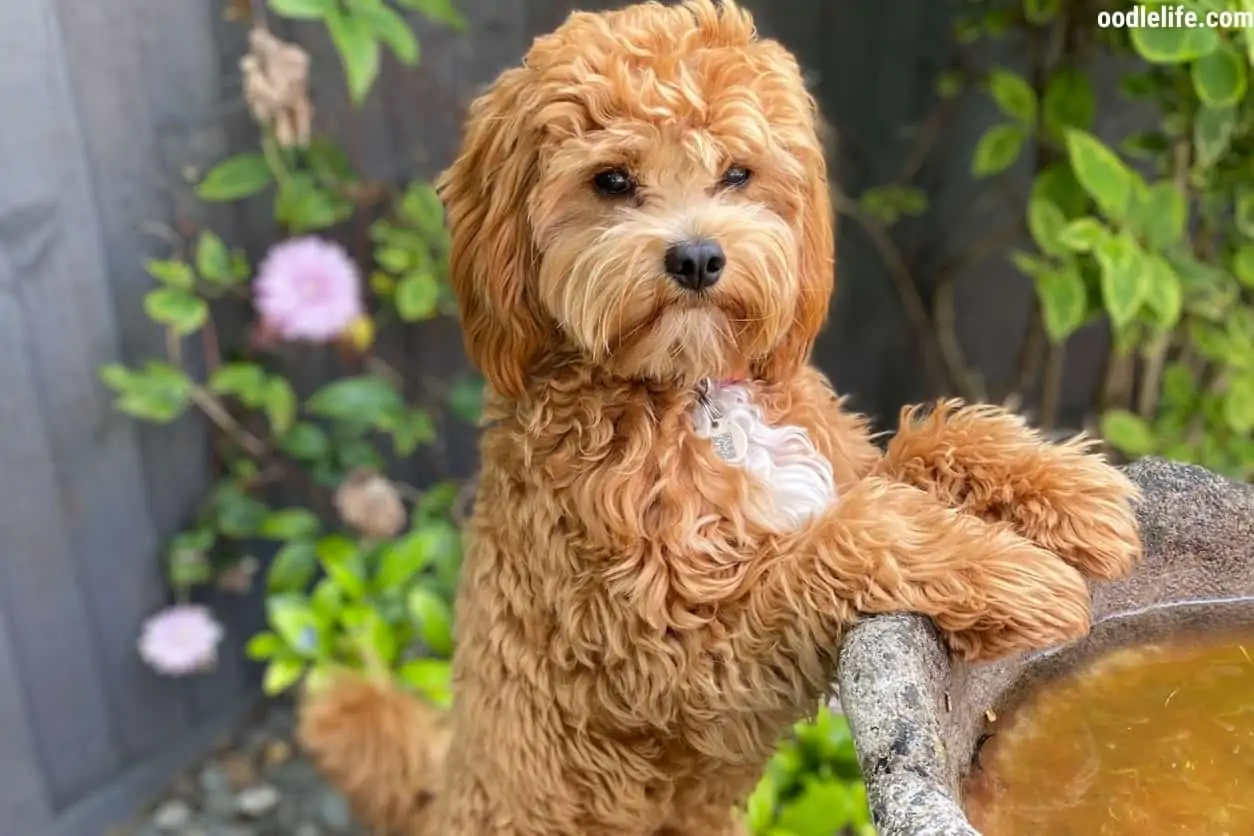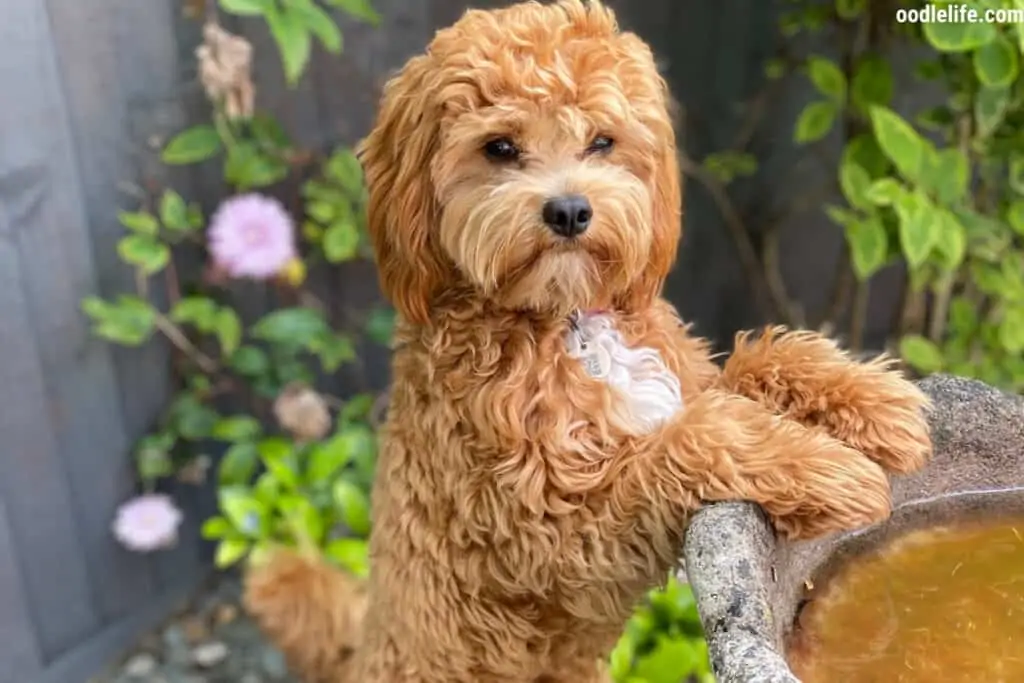 Prestige Cavapoo
From the south of England, we go to County Durham in the north. Meet Nik, Becky, Jake, Isla, and Joss, a lifelong, dog-loving family. They live on a four-acre farm with lots of animals.
Just like Henley above, these dogs grow up with the family and sleep in their house to build social skills and good behaviour .
Prestige Cavapoo puppies receive vaccines, microchips, health checks, and flea and worm treatments. They also prepare puppy packs, a comfy blanket, and provide the ancestral family tree for their puppies.
All puppies have a Kennel Club registration and do not suffer from degenerative diseases.
Contact info:
Website: https://www.prestigecavapoo.com/
Phone: 07903 871 872
Email: [email protected]
Location: County Durham, UK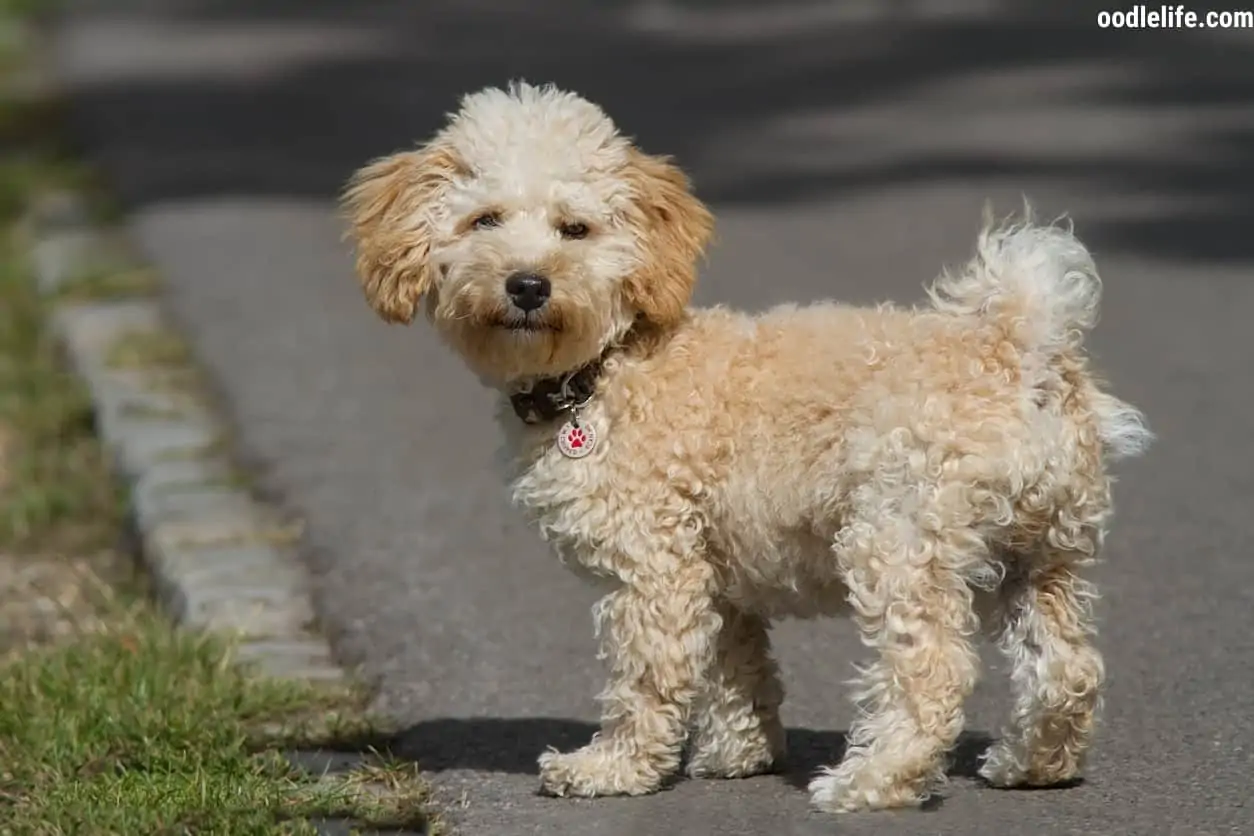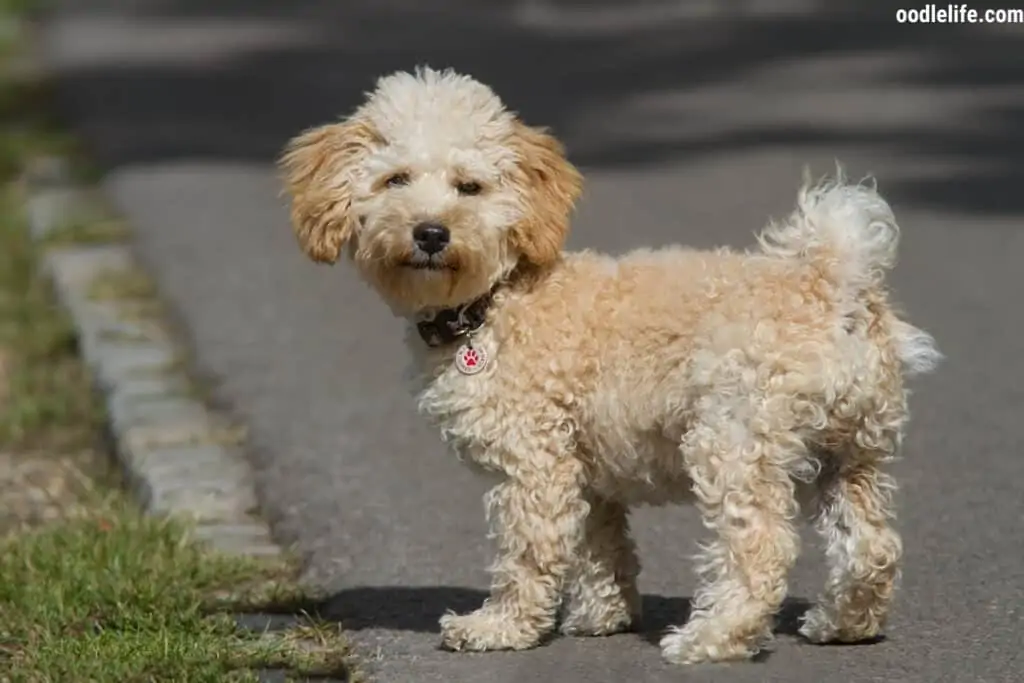 Lotties Cavapoos and Cavachons
Charlotte Purkiss is the sole owner/operator of Lotties. She does not use kennels and keeps all of her dogs and puppies inside her home.
Charlotte has a 5-star rating on her breeding license, issued from the Southampton City Council. Her extensive program of delivering top-quality, healthy puppies consists of:
Prenatal care
Prenatal Stimulation
Neurological Stimulation
Stimuli Activities – Imprinting
Bonding and Human Contact
Crate Training
Groom/Bath Conditioning
Mental and Physical Activities
Environmental Stimuli
Core Behavior Training
House Training
Just like other reputable breeders, Charlotte only collects a £500 deposit after matching you with a suitable puppy and allowing you to spend a morning or afternoon getting to know your prospective new family member.
Contact Info:
Website: http://lottiescavapoos.co.uk/
Phone: 07832 340 593
Email: [email protected]
Location: Hampshire, UK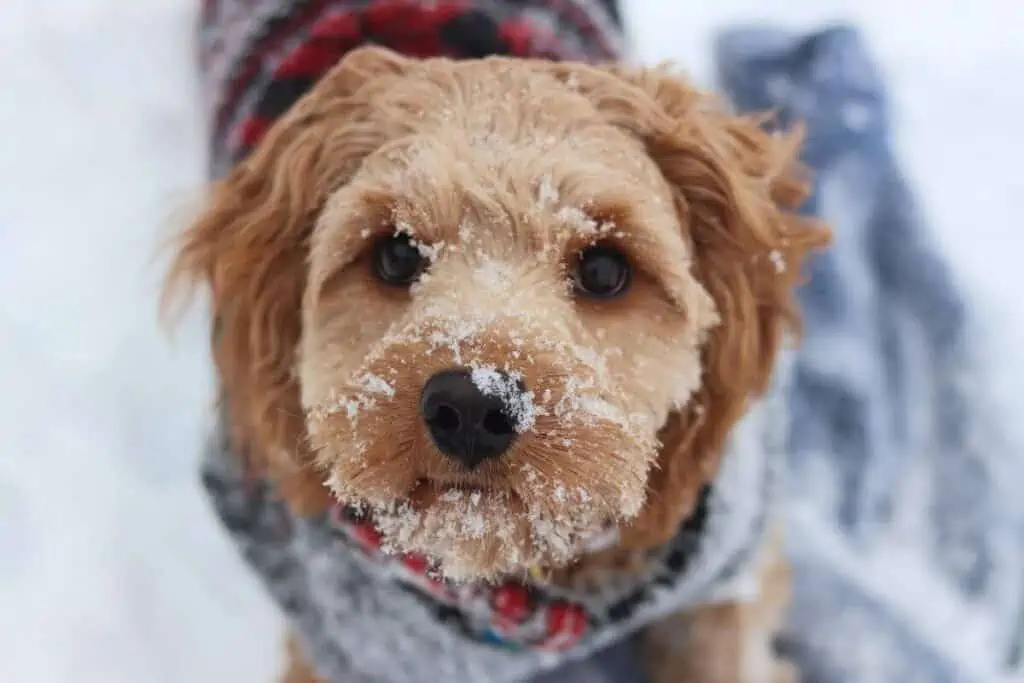 Glendream Doodles
Scotland is a big place and travel may be inconvenient, but Glendream is our only Scotland reputable breeder pick. Paul is the owner, and he specializes in breeding Cockapoos and Cavapoos from his home in Fife.
Paul has had Glendream registered with the UK Kennel Club since he was fifteen years old and has been around dogs his entire life.
He spent a lot of time around dogs on his family farm and produced three UK champions in dog shows. All of this experience eventually led to Paul starting a small in-house breeding business. He chooses to keep operations simple and cosy, rather than growing out of control.
He holds a breeding license with the Fife council and maintains the highest standards with his dogs and puppies.
Contact Info:
Website: https://www.glendreamcockapoos.com/
Phone: 01337 870 332 or 07851 906 109
Email: [email protected] or [email protected]
Location: Newburgh, UK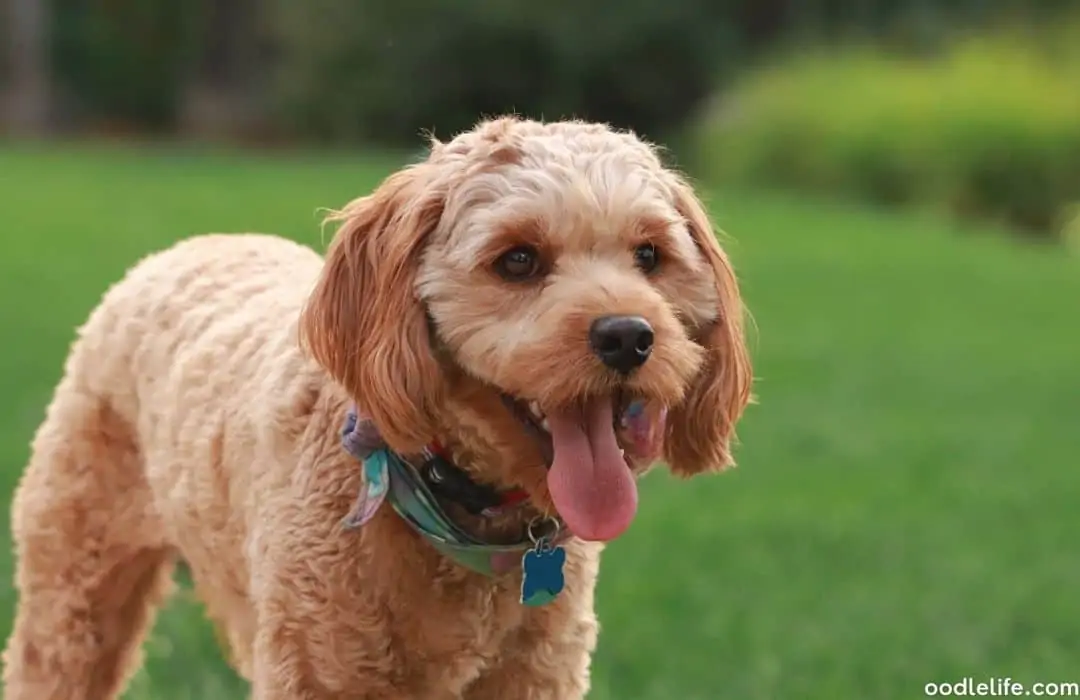 Rosedale Doodles
Founded by Paula, nearly two decades ago, Rosedale Doodles has experienced a sharp rise in business and clientele over the years. Paula bred her first litter of puppies when she was only 17 years old and has never looked back.
Her daughter, Abbi, later joined her after she stopped competing with horses. They settled in Lancashire, converted stables to state-of-the-art kennels and dog runs. Abbi is now head of operations.
Their dogs and puppies enjoy six acres of devoted land to grow, exercise, and learn to socialize. You can expect all paperwork, vaccines, and health checks to be in order.
Rosedale also does extensive genetic tests to screen for and eliminate the following disorders:
Neonatal Encephalopathy
prcd-PRA
rcd4-PRA / LOPRA
Degenerative Myelopathy
Von Willebrand Disease Type 1
Hyperuricosuria
Malignant Hyperthermia
Macrothrombocytopenia
Chondrodysplasia
Chondrodystrophy
Gangliosidosis Variant O ( Sandhoff Disease)
Contact Info:
Website: https://rosedaledoodles.com/
Phone: 07909 232 836
Email: [email protected]
Location: Preston, UK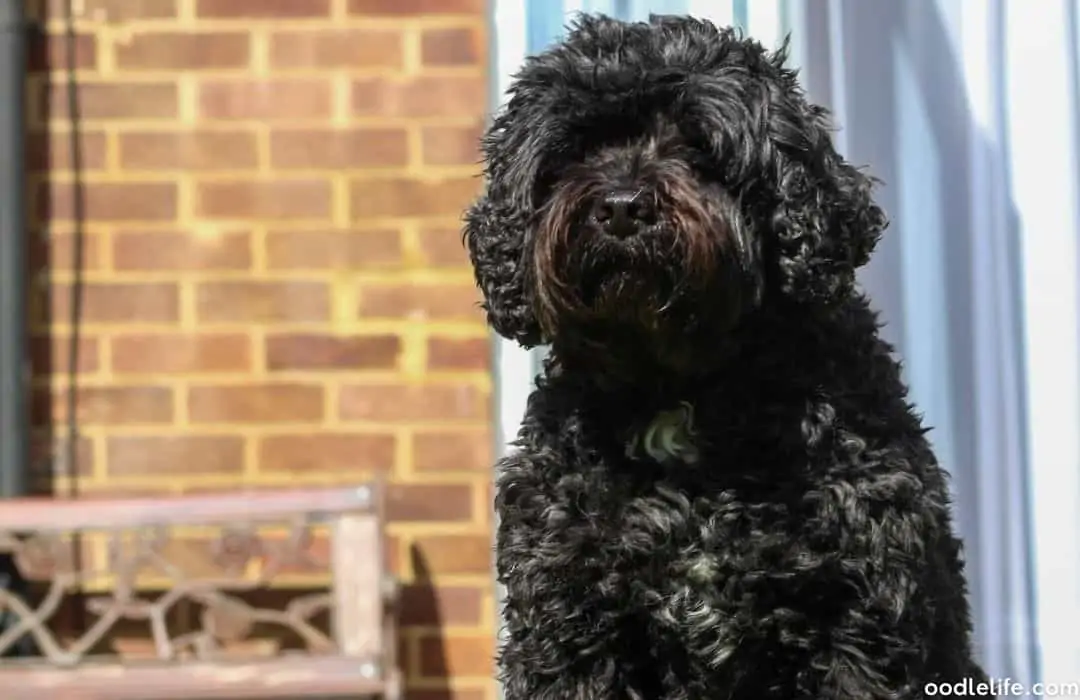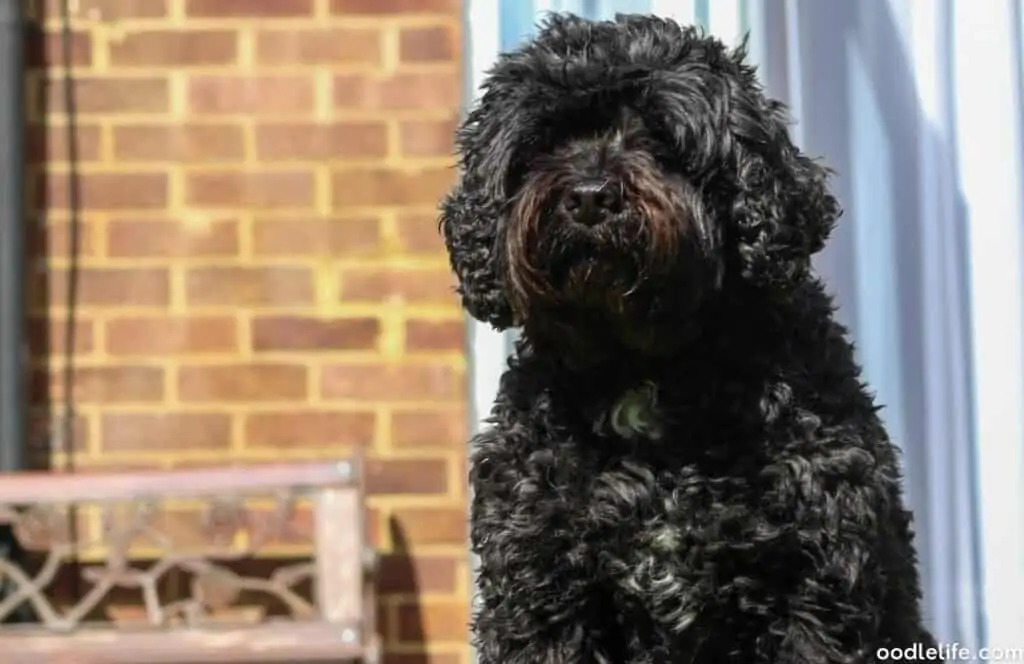 What to Expect from a Reputable Breeder
Some red flags indicate someone might not be running an honest outfit. For example, a common breeder scam is to ask for a £200 – 300 deposit to go on a waiting list.
Reputable breeders do ask for deposits but only after making a match, and letting you inspect the puppy you will welcome into your family.
A breeder's website should seem knowledgeable and offer lots of information.
Watch out for breeders that have too many dams producing puppies. Known as a puppy mill, too many dogs make socializing and training in a family environment too difficult. A good maximum number is three dams at once, more is a red flag.
A good breeder will have all the necessary paperwork, such as DNA, family ancestry, insurance, vaccination, health, receipts, contracts, starter packs, post-purchase support, and even free food.
Lastly, go with your gut. If you get a feeling that a person says all the right things but is pushy and does not seem honest, move on and look for a breeder who makes you feel comfortable.
Good breeders usually vet prospective buyers and decide who they want to sell to because they love their puppies and want to put them into good homes.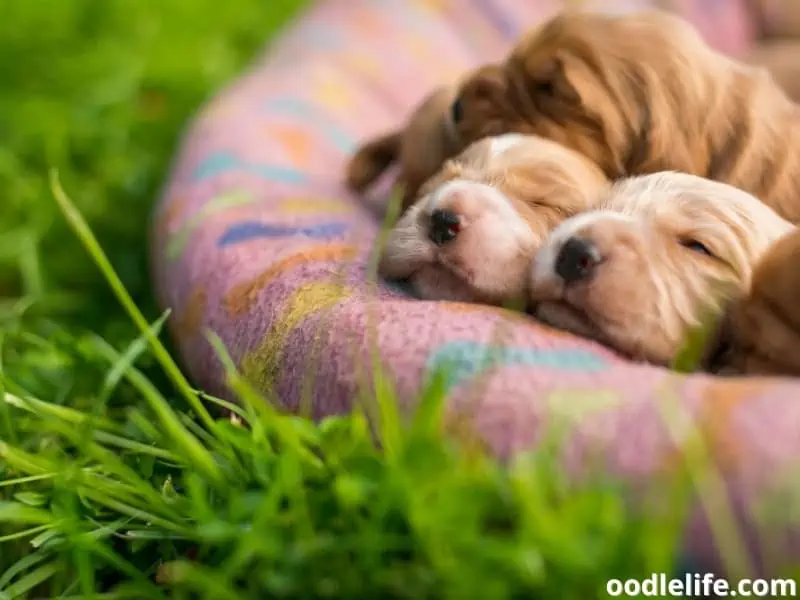 What Are Cavapoo Categories?
Cavapoos generally come in three different categories: F1, F1b, and F1bb. These three types of Cavapoo are purely the result of breeding decisions when trying to get the right cross.
F stands for filial, Latin for son or daughter. 1 means the first generation. B stands for backcross, which is when the first generation breeds with one of the original breeds, usually a poodle.
F1 Cavapoos are generally considered the healthiest, which is why some breeders only offer F1s.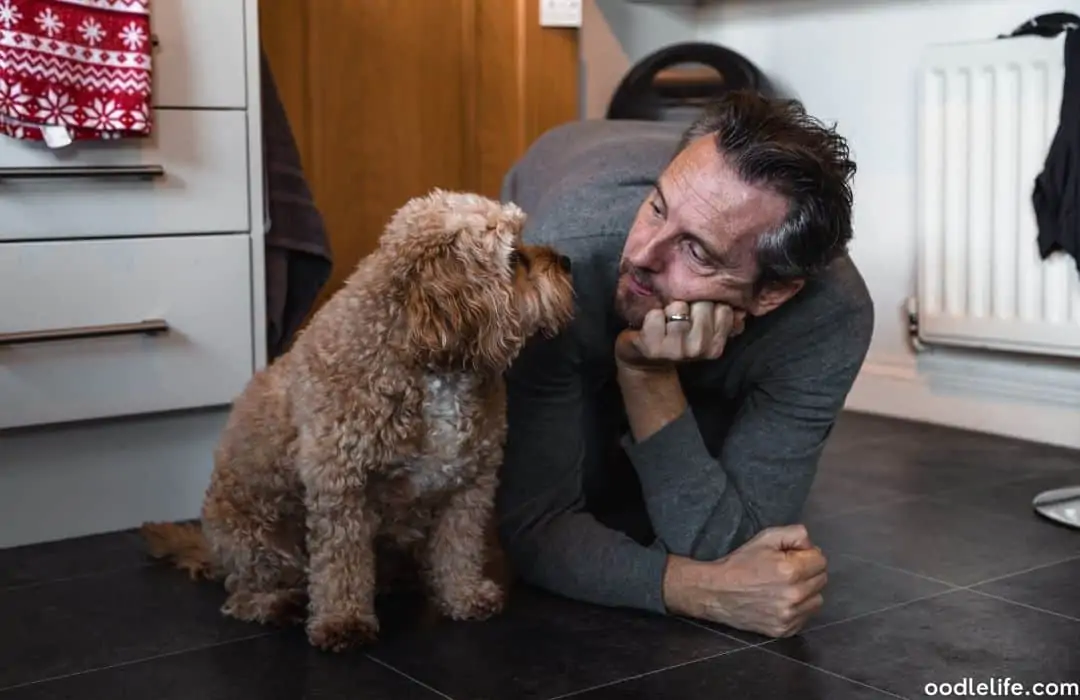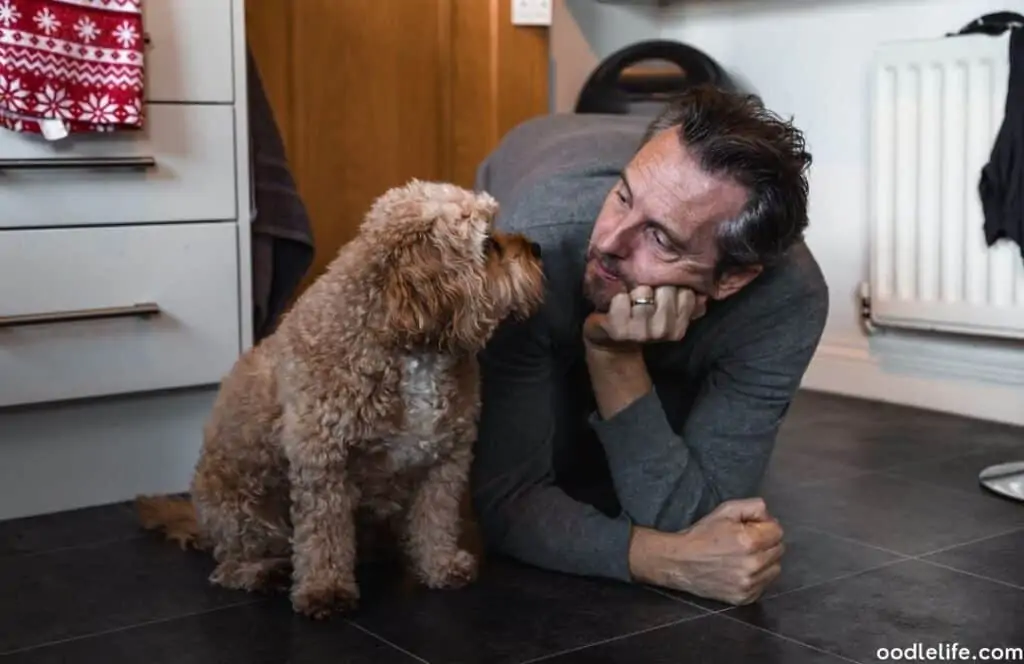 The Wrap-Up
Getting the right Cavapoo starts with finding a reputable UK breeder who has pureblood, healthy sires, and dams with excellent ancestry and pedigree.
When an open, honest, quality breeder can meet all of the criteria, you are quite likely to end up with a healthy, wonderful Cavapoo that will make a welcome family member.