Best Cavoodle Breeders in Australia (2023 Update)
If you're looking to add a playful, loving, and hypoallergenic dog to your family, one of the best options is a Cavoodle – also known as a Cavapoo. This small dog is a cross between a Cavalier King Charles Spaniel and a Miniature Poodle.
This intelligent, attention-loving dog is loyal, friendly, and loves people, so it's no surprise it's become such a popular family dog in Australia and throughout the world. In fact, in recent years, Cavoodles have even become Australia's most popular puppy breed.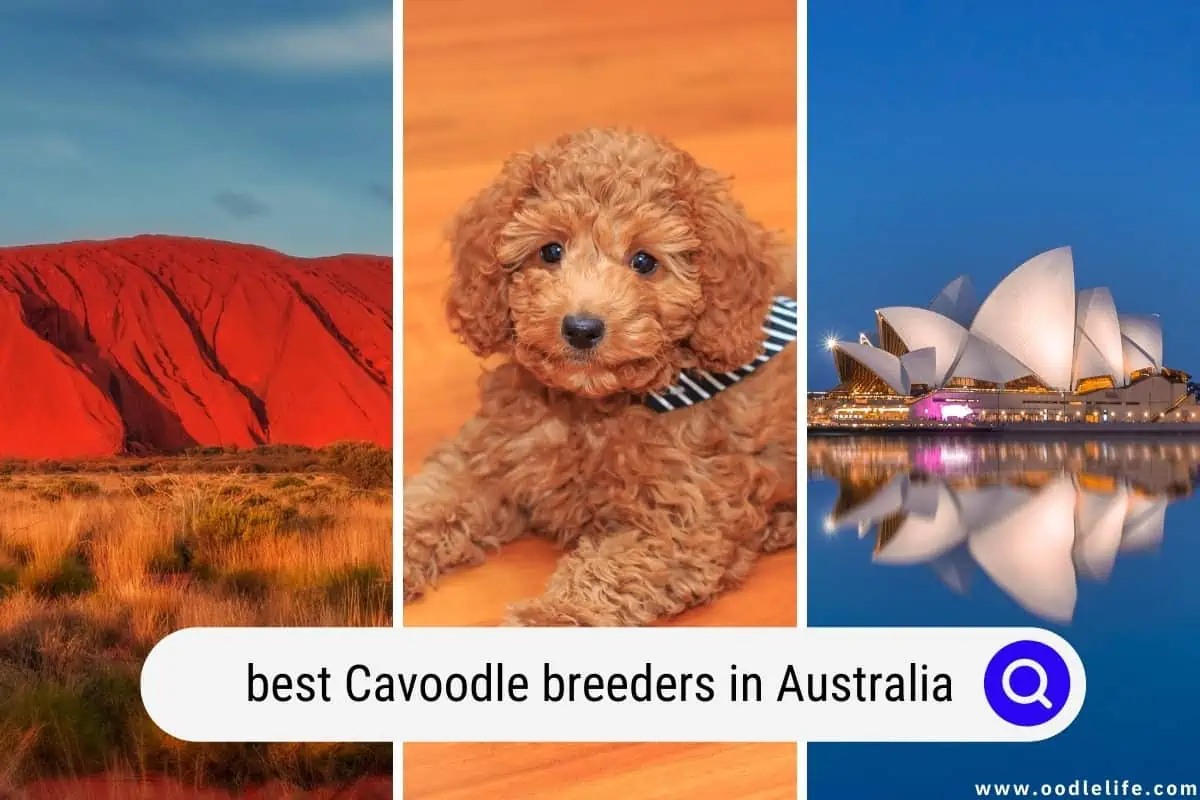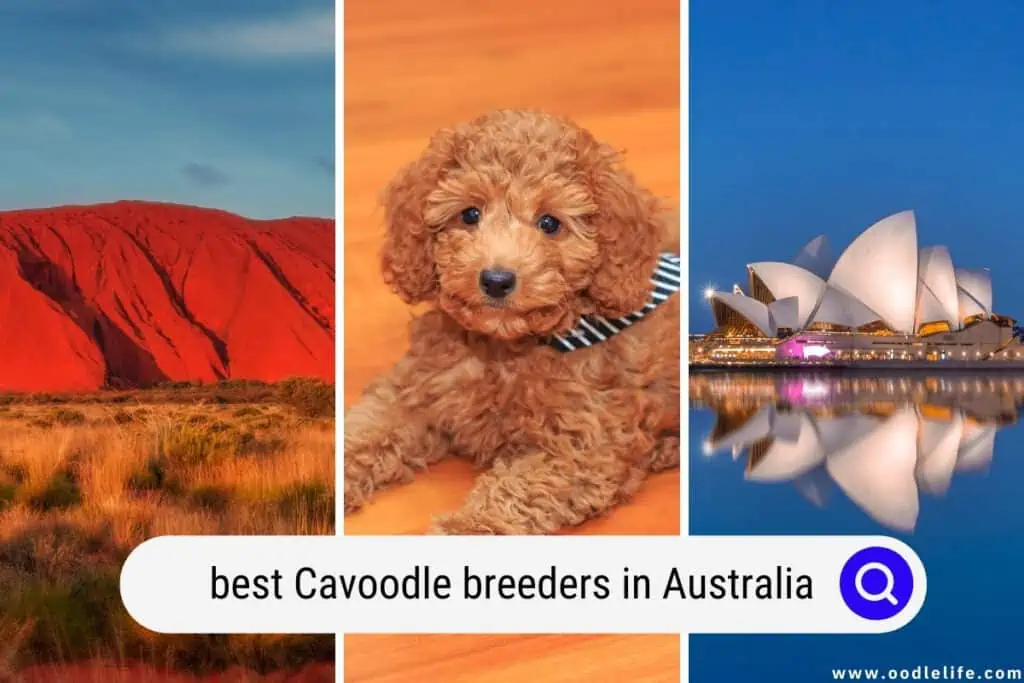 $300 2023 Discount!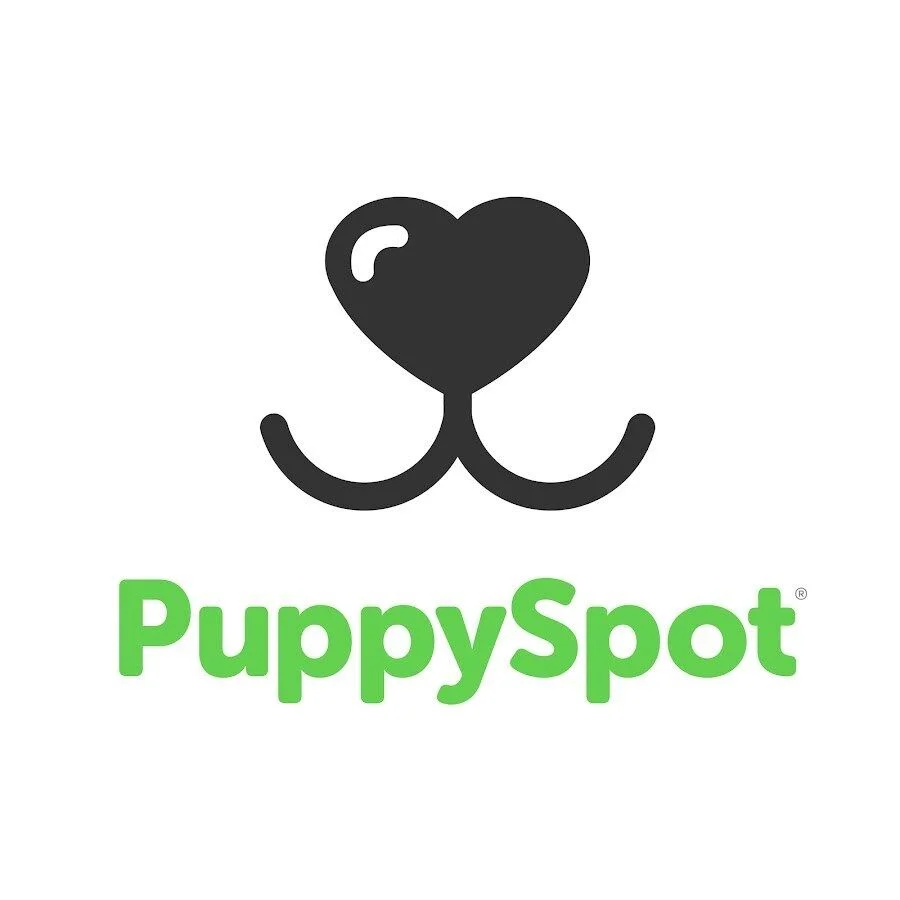 PuppySpot Adoption
PuppySpot is a reputable dog marketplace where you can browse and find compatible puppies right from the comfort of your home. They have placed over 200,000 puppies into homes in the US!
Click through and use the code PUPPY300 for $300 off any puppy adoption.
See Puppies and Save $300
With such a high demand for these dogs, it's crucial to find an ethical breeder that suits all your needs and can provide your family with a healthy, well-mannered, and well-loved Cavoodle puppy.
Looking to add one of these amazing dogs to your family and not sure where to start? Here's your guide to six of the best Cavoodle breeders in Australia in 2023.
Homestead Puppies
If you're searching for an ethical boutique dog breeder, Homestead Puppies is one of the best options. While they're located in Melton South, this registered Responsible Pet Breeders member can send their puppies to Sydney, Melbourne, Queensland, and other Australian states.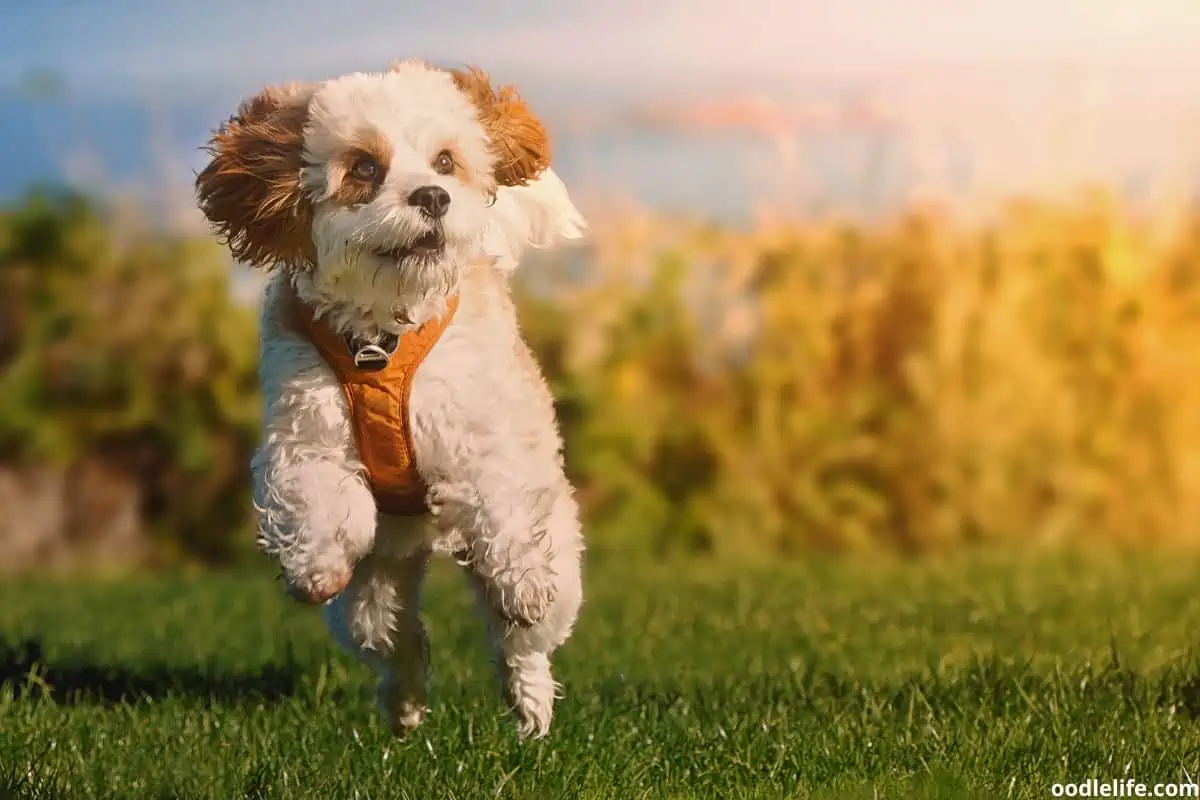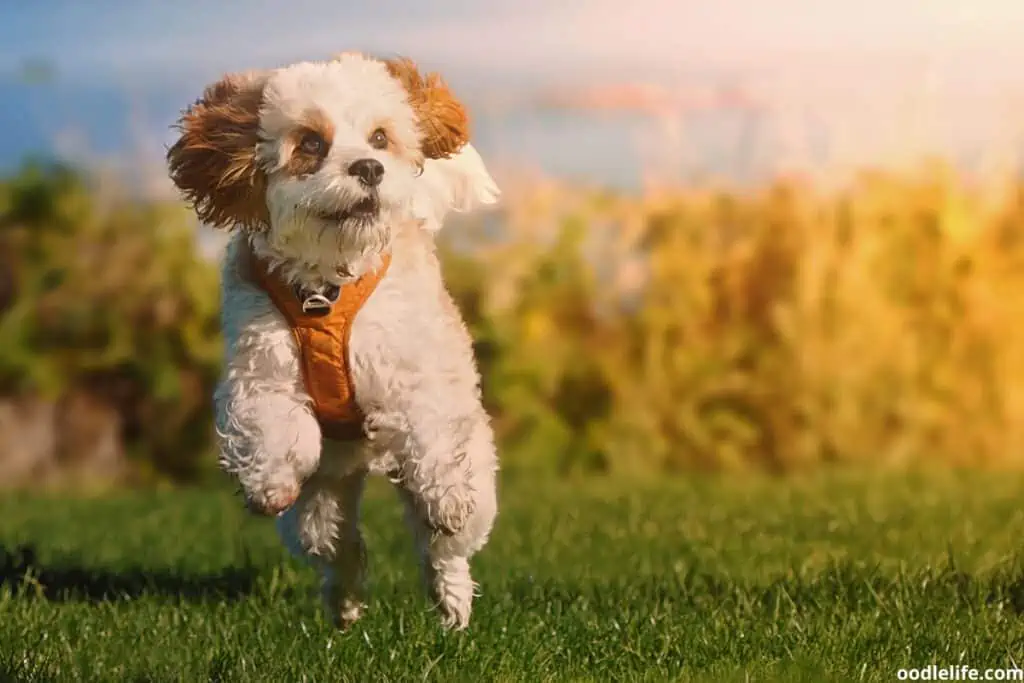 Homestead Puppies is a highly reputable breeder and has been providing families with healthy, well-behaved Cavoodle and Moodle puppies since 2014.
Every puppy is DNA tested for genetic diseases, microchipped, vaccinated, and treated for worms and fleas. You'll also receive a personalized puppy pack when you bring your new pet home. This includes a brush, lead, collar, blanket, dog bed, food and water bowl, and more.
The breeder even offers a three-year health guarantee and two months of free health insurance so you can bring your furry friend home worry-free.
Breeder Details:
Cooee Cavoodles
Cooee Cavoodles is a small, family-run Mini and Toy Cavoodle breeder in New South Wales. This accredited, responsible breeder boasts happy, well-bred puppies and professional and personalized customer service.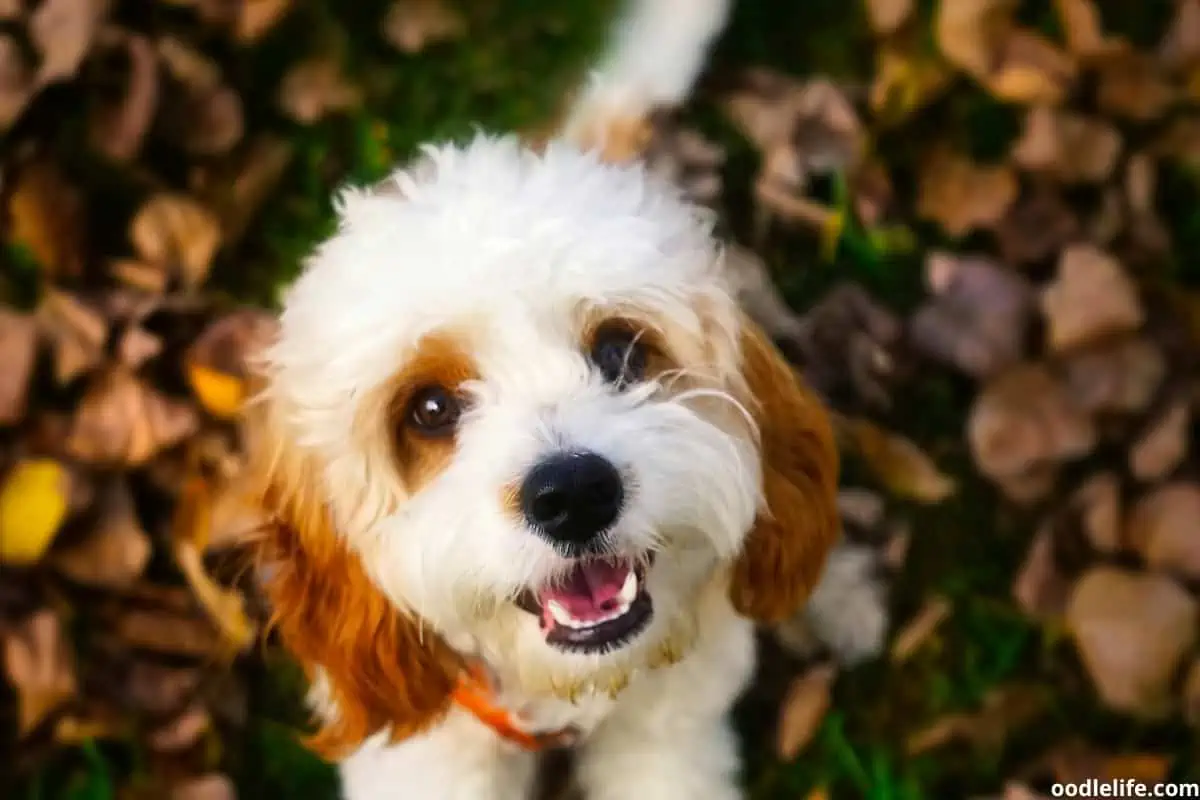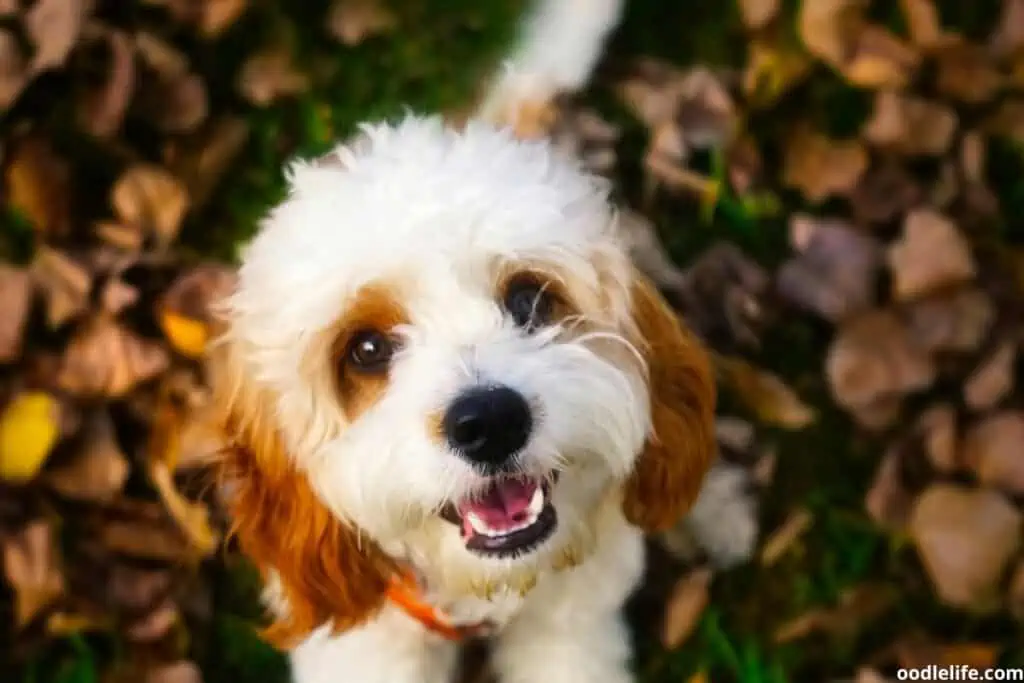 Cooee Cavoodles breed their dog with longevity and intelligence in mind and complete DNA testing for every puppy before it's welcomed into a new home.
There's also a health guarantee, with every puppy receiving vaccines, worm treatments, and a complete vet checkup before leaving the breeder. And you can be sure that every dog is well-raised and trained, with plenty of space to run around, socialize, and interact with kids.
This well-respected breeder truly wants what's best for every dog, so you can enjoy continued support even after bringing the dog home. With a 12-month health guarantee, lifetime rehoming policy, and post-purchase support, you can feel confident that you're buying from a trusted and safe breeder.
Cooee Cavoodles generally sells dogs to families in Sydney and Canberra, but they can arrange transport to most of Australia for the right family.
Breeder Details:
Crown Oak Puppies
Another fantastic breeder for Sydney families, Crown Oak Puppies is a family-owned business dedicated to providing families with well-bred Cavoodles, Moodles, and Spoodles.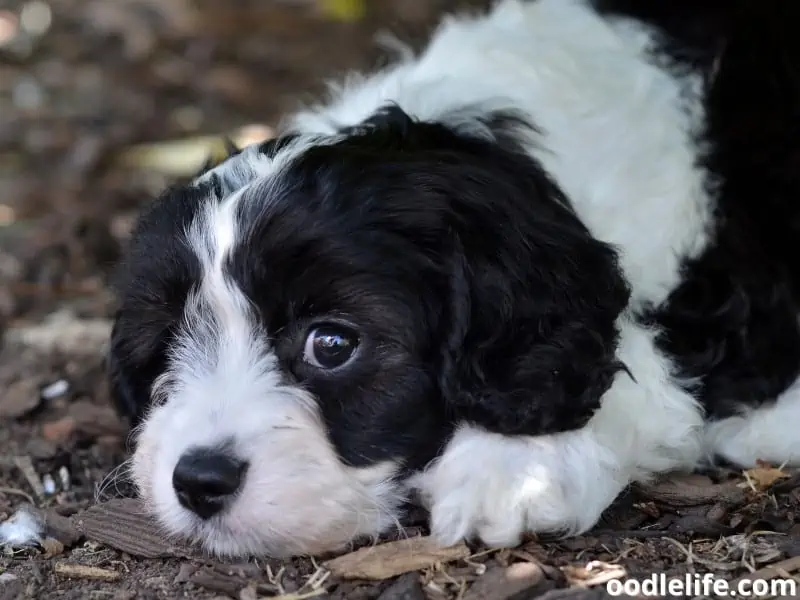 Crown Oaks always provides families with exceptional customer service and continued support, tips, and education throughout the entire homing process.
Every dog is wormed, vaccinated, microchipped, and checked by a vet before leaving for a new home. They also receive continuous socialization with people and other dogs throughout their stay at Crown Oak Puppies, so every dog is fully prepared and trained to adjust to a new home and environment.
This breeder has a reputable, well-established team working full-time to ensure that every puppy has the best life possible. You can also ask questions and provide updates to the entire Crown Oak Puppies community through private social media groups.
Breeder Details:
Rockley Valley Park Cavoodles
Rockley Valley Park Cavoodles, located near Bathurst, is a reliable and responsible Cavoodle breeder dedicated to giving every puppy the best life possible.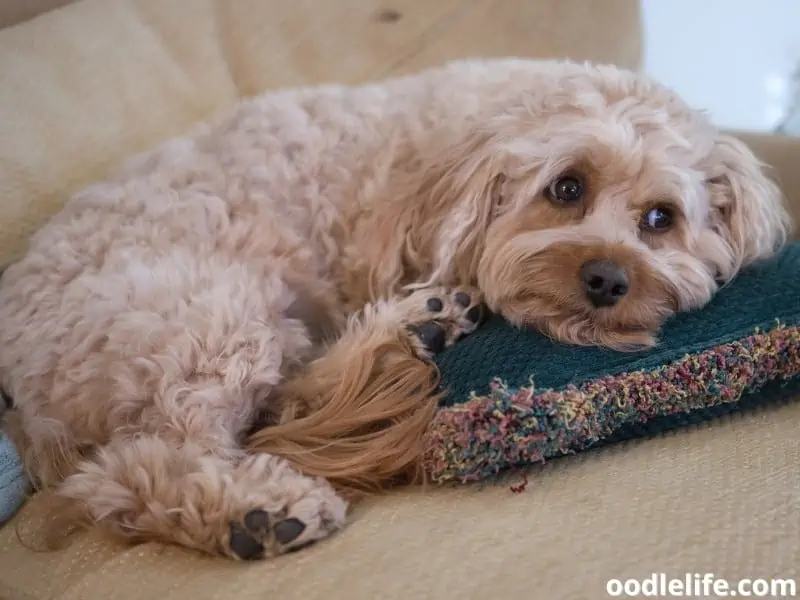 With a state-of-the-art facility specially designed around the physical and social well-being of their puppies, Rockley Valley Park guarantees that every Cavoodle and other Mini Poodle/Spaniel mix in their care is happy, safe, and healthy.
The facility is home to exercise and socialization yards, on-site grooming and vet care, and a large, constantly monitored temperature-controlled facility for dogs on the property.
So far, this family business has safely and responsibly homed over 1,000 cats and dogs to loving families. Every puppy is DNA tested, microchipped, vaccinated, and worm and flea tested. They also receive socialization and basic obedience and toilet training before heading to a new home.
Along with placing dogs in new homes, Rockley Valley also offers a lifetime rehoming guarantee, on-site training seminars, and a take-home checklist for every new pet owner.
Breeder Details:
Mulberry Patch Cavoodles
If you live in Western Australia, you might want to consider a visit to Mulberry Patch Cavoodles to find your perfect Cavoodle puppy.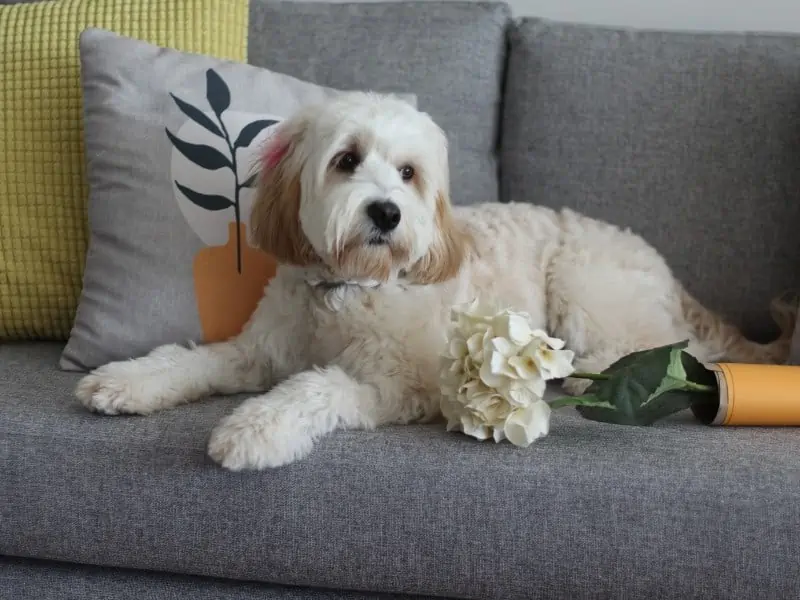 Located in Perth Hills, this family-owned breeder is home to a variety of DNA-tested, vaccinated, microchipped, and wormed Cavoodle puppies.
Because they're a smaller family breeder, they generally only have a small selection of puppies. However, you can be sure that every dog is socialized, affectionate, well-trained, and ready to become a part of your family.
Every family that gets their new puppy from Mulberry Patch Cavoodles will also receive almost everything they need to provide a safe and loving home, including a blanket, toys, crate, puppy care booklet, desexing voucher, and food samples.
Breeder Details:
Billabong Creek Farm
Since 1993, Billabong Creek Farm has been dedicated to ethically breeding dogs with a focus on their long-term health and happiness. They specialize in Spoodles and Cavoodles, but often have a variety of retired purebred breeding dogs available for rehoming as well.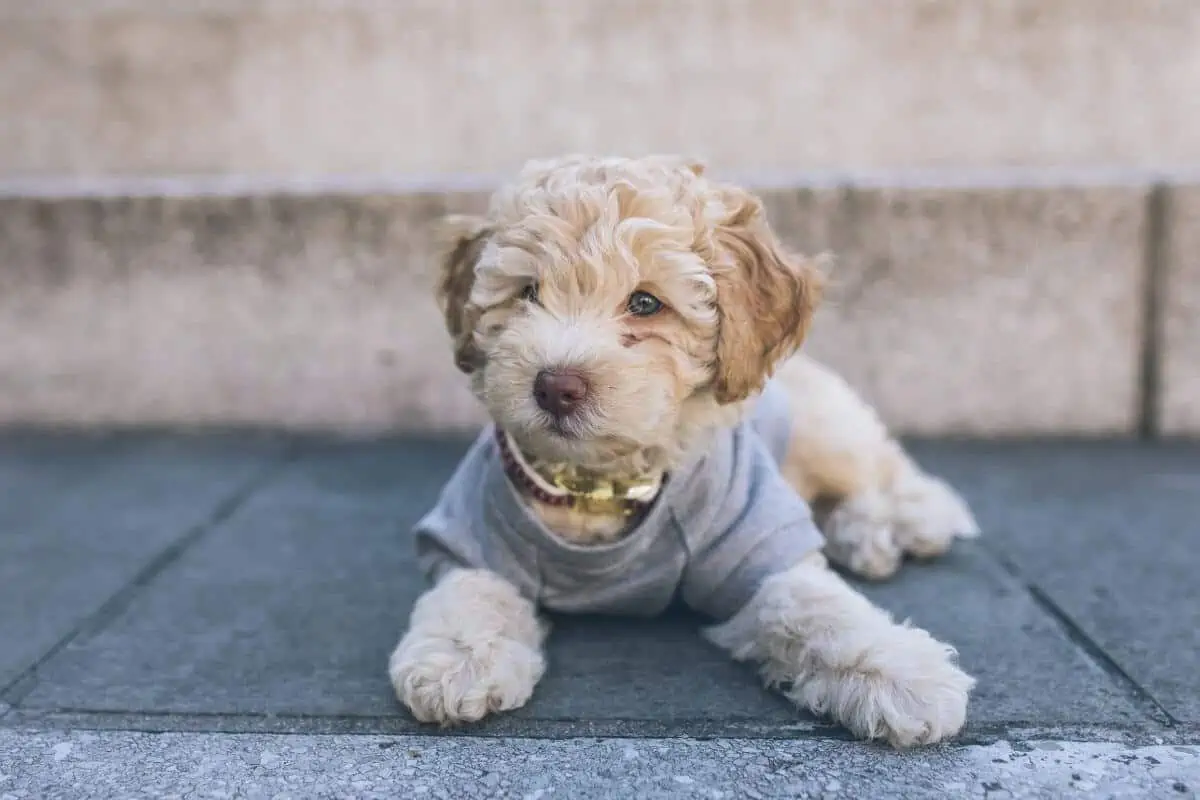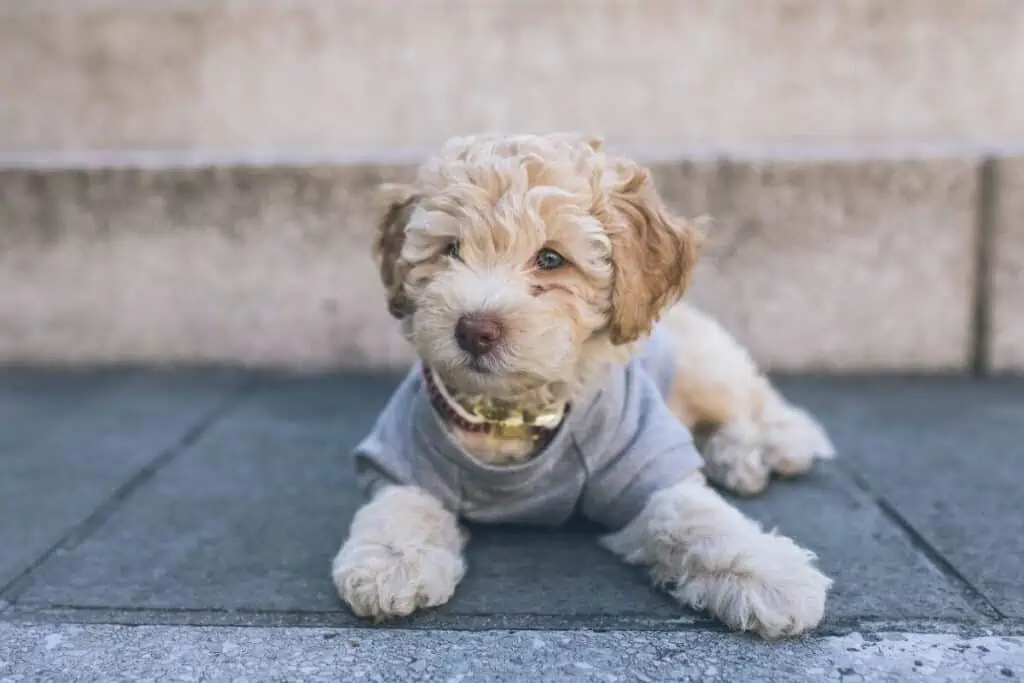 The scenic farm in Victoria has a comfortable climate that's perfect for dogs, a large exercise paddock, and several other animals, so the available dogs enjoy plenty of play, exercise, and socialization.
The Victorian Government Approved Breeder's Group takes exceptional care of all of their puppies, providing them with love, grooming, vet care, microchips, and vaccinations before sending them to their new home. Every dog for sale also comes with a collar, toys, blankets, and a three-year health guarantee.
This kennel wants what's best for all of the dogs in its care, even after they leave the farm. Because of this commitment, new dog owners can enjoy continuous support and advice from the Billabong Creek Community as they help their new family pet adjust to the change.
Breeder Details:
Finding the Best Cavoodle Breeder in Australia
Choosing a responsible, highly-trusted, and reliable breeder that can pair you with the perfect pup for your family can feel like a daunting task. Luckily, several fantastic breeder options available throughout Australia can provide you with a loving, healthy, and well-cared-for Cavoodle puppy.
Now that you know where to look for a Cavoodle near you in 2023, you're ready to start your search and add one of these smart, loyal, and adorable dogs to your home!