Best Cockapoo Breeders in Georgia (2023 Update)
Cockapoos are one of America's most popular hybrid dogs. They're charming and clownish and more hypoallergenic than their Cocker Spaniel parents.
They also come in various sizes, from standard to miniature, so they can live in multiple environments. It's no wonder the country loves these dogs.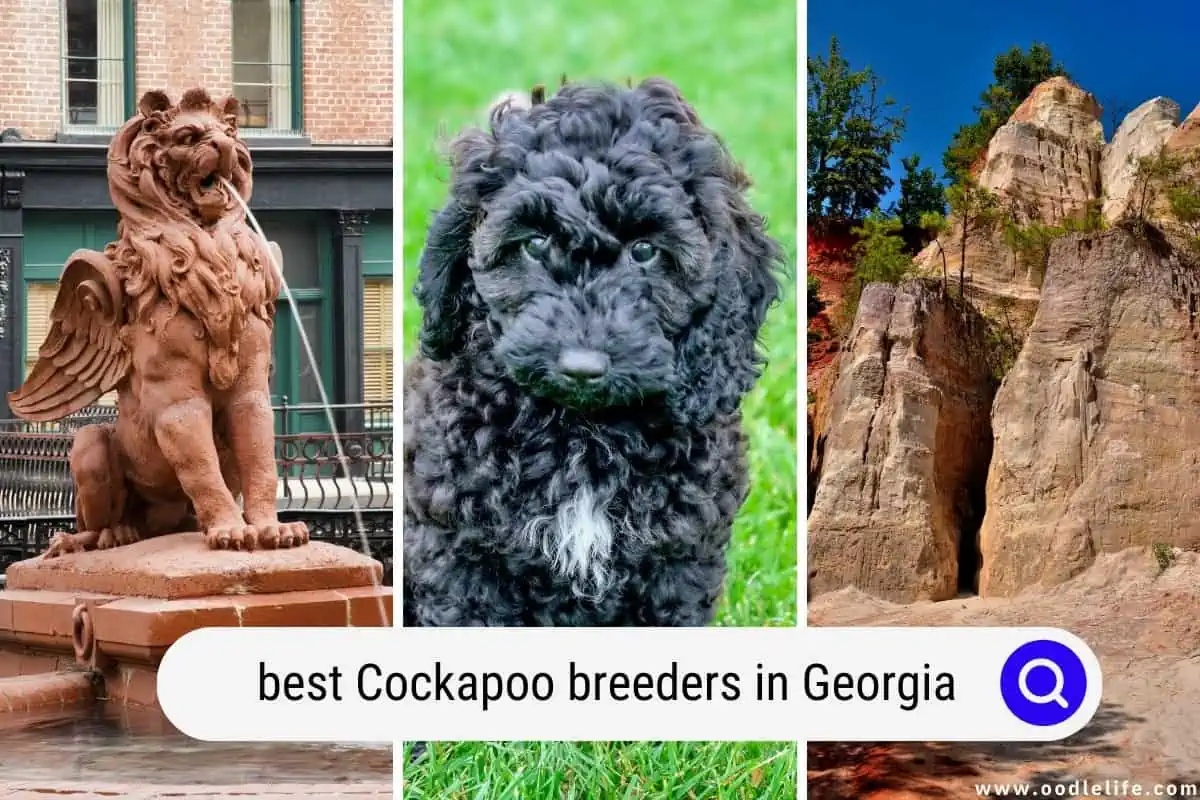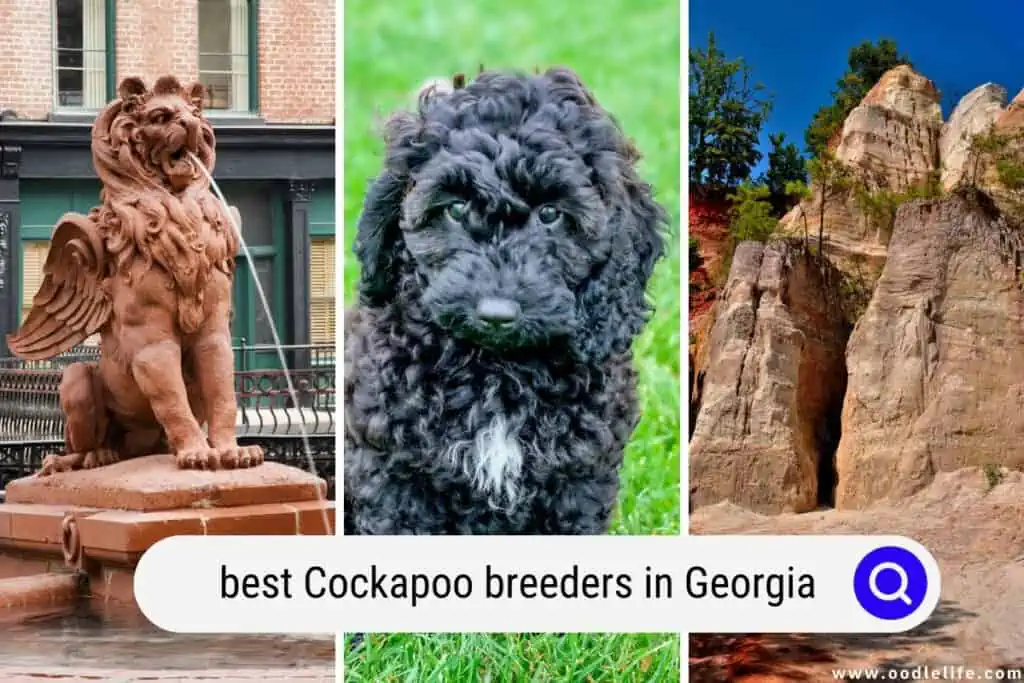 $300 2023 Discount!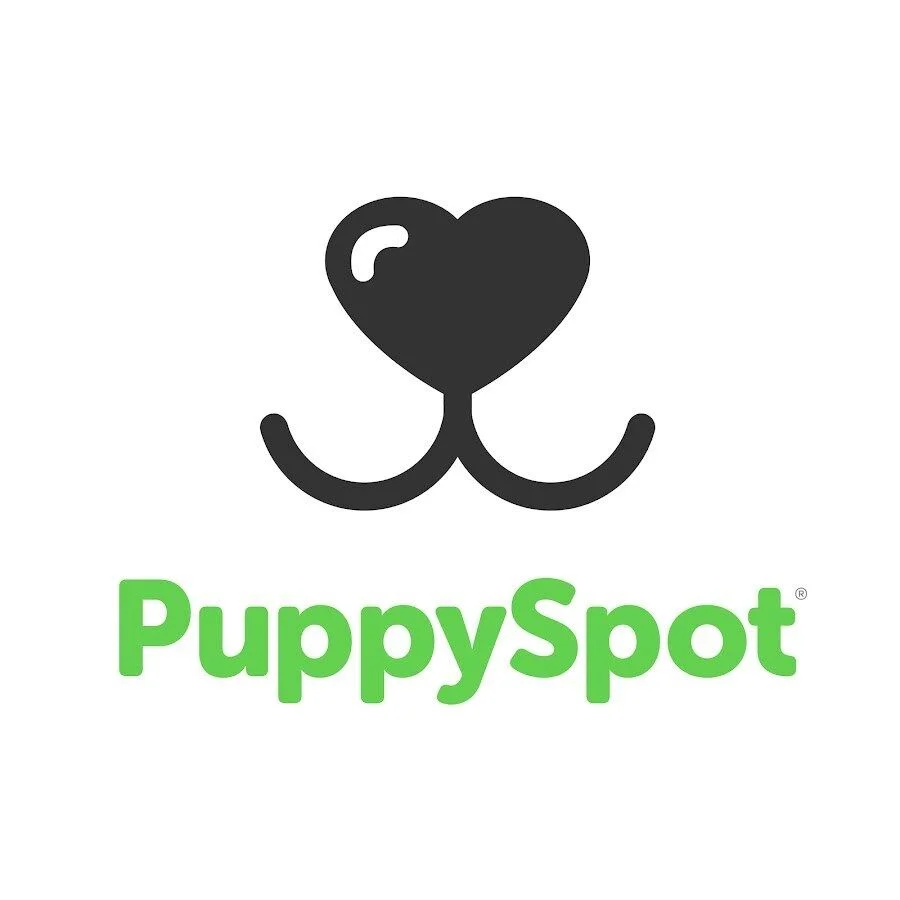 PuppySpot Adoption
PuppySpot is a reputable dog marketplace where you can browse and find compatible puppies right from the comfort of your home. They have placed over 200,000 puppies into homes in the US!
Click through and use the code PUPPY300 for $300 off any puppy adoption.
See Puppies and Save $300
But finding a Cockapoo breeder you trust enough to buy from can be challenging. If you aren't sure what to look for, you can quickly lose hours researching ways to identify reputable dog breeders and cross-referencing your results against local breeders.
We love Cockapoos and Doodle-type dogs, so we have done some of that research for you. Here's a list of the best Cockapoo breeders in Georgia to help you find the Cockapoo breeder that's right for your family:
1. Sherry's Cockapoos Georgia
Sherry's Cockapoos specializes in a variety of Poodle hybrids. You'll find Cockapoos in many colors, from cream and apricot to black, brown, and red.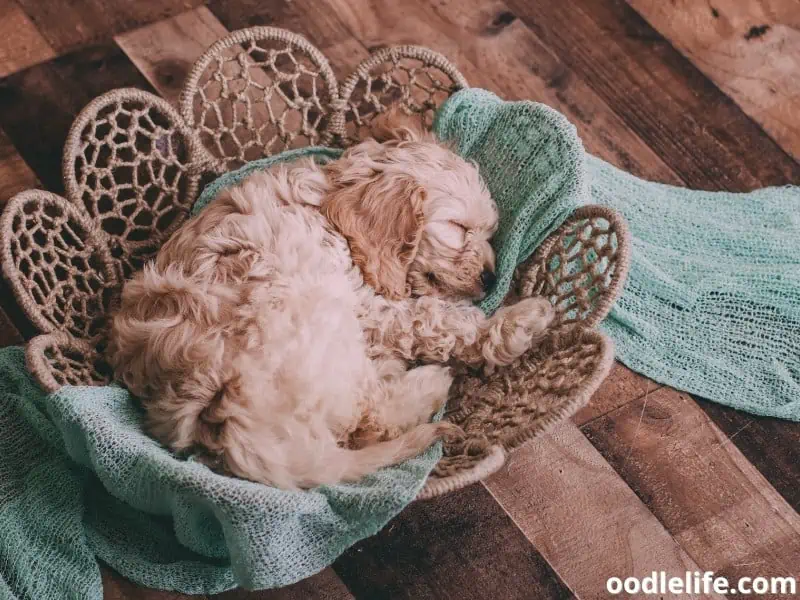 But that's only the tip of the proverbial iceberg. Part of the success of Sherry's Cockapoos is that this small, family-run business views its Cockapoos like family. The breeding dogs are scrupulously screened to rule out genetic complications before the breeding starts.
When the puppies arrive, they receive appropriate socialization and medical care. The mother dog gets routine vet visits throughout her pregnancy, and all newborns receive a round of deworming and their first set of vaccinations before going to their new families.
When the puppies do leave Sherry's, they leave with a puppy care starter pack to help new owners adjust to life with a puppy, including the puppy food Sherry and family raise the puppies on once weaned.
Because Sherry's is so careful about selecting its dogs, their puppies have a health guarantee. If anything does happen, the breeder is available for consultation and advice, including questions about grooming, training, and spaying or neutering your puppy.
Like many of the best Cockapoo breeders in Georgia, Sherry's sells its dogs to be companions rather than breeding dogs. However, if you are hesitant to neuter your puppy, a guardianship program is occasionally available; this program allows you to become an integral part of a breeding dog's life until they retire full-time to your home at a more mature age.
Since Sherry's only breeds a handful of litters a year, it's important to get your name on the waiting list to receive a puppy from this breeder.
Contact Sherry's Cockapoos Georgia:
2. Okeelillovers Cockapoos and Cocker Spaniels
Okeelillovers is another of the best Cockapoo breeders in Georgia. Like Sherry's Cockapoos, it's a family-run organization with 30 years of experience breeding Cockapoos.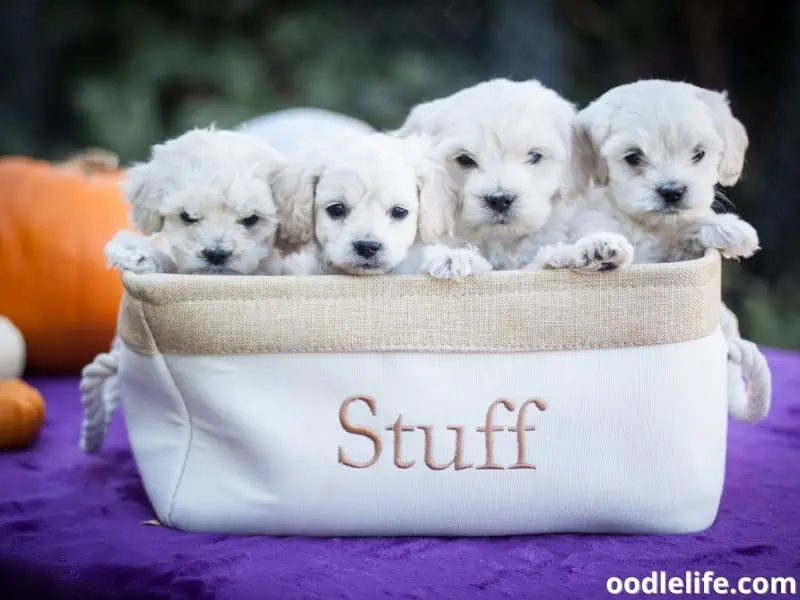 Their priority is to produce the healthiest, most adaptable Cockapoos in Georgia. Consequently, they rigorously test their breeding dogs for genetic conditions inherent in Poodles and Spaniels. While they specialize in small dogs, in 2013, they branched out to include Standard Cockapoos in their menagerie with great success.
Additionally, the puppies at Okeelillovers are immersed in family life from an early age; they receive routine socialization with the people in the family and other dogs on the property. The result is puppies conversant in human and canine social cues, with fewer problematic behaviors than other puppies. That means less inappropriate biting and mouthing for other dogs in your home to put up with.
Of course, Okeelillovers' Cockapoo puppies are still puppies, and you should expect some immature behavior. But Okeelillovers is happy to help their puppies' owners through the growing pains of life with a new dog. They're always a phone call away and happy to help with training and socialization techniques.
As well as being one of the oldest Cockapoo breeders in Georgia, they're also one of the most transparent. If you have any questions about the dogs, Okeelillovers are happy to answer them. If you're still unsure, they can put you in touch with their vet, who can talk to you about the breeding dogs' health.
While it's always possible to collect your pup in person, Okeelillovers is also happy to deliver their puppies to your doorstep for an additional fee.
Contact Okeelillovers Cockapoos and Cocker Spaniels:
3. A&J's Love Our Pups
If you are looking for the best licensed Cockapoo breeder in Georgia, look no further. A&J's Love Our Pups are a first-rate and extremely transparent Cockapoo breeder.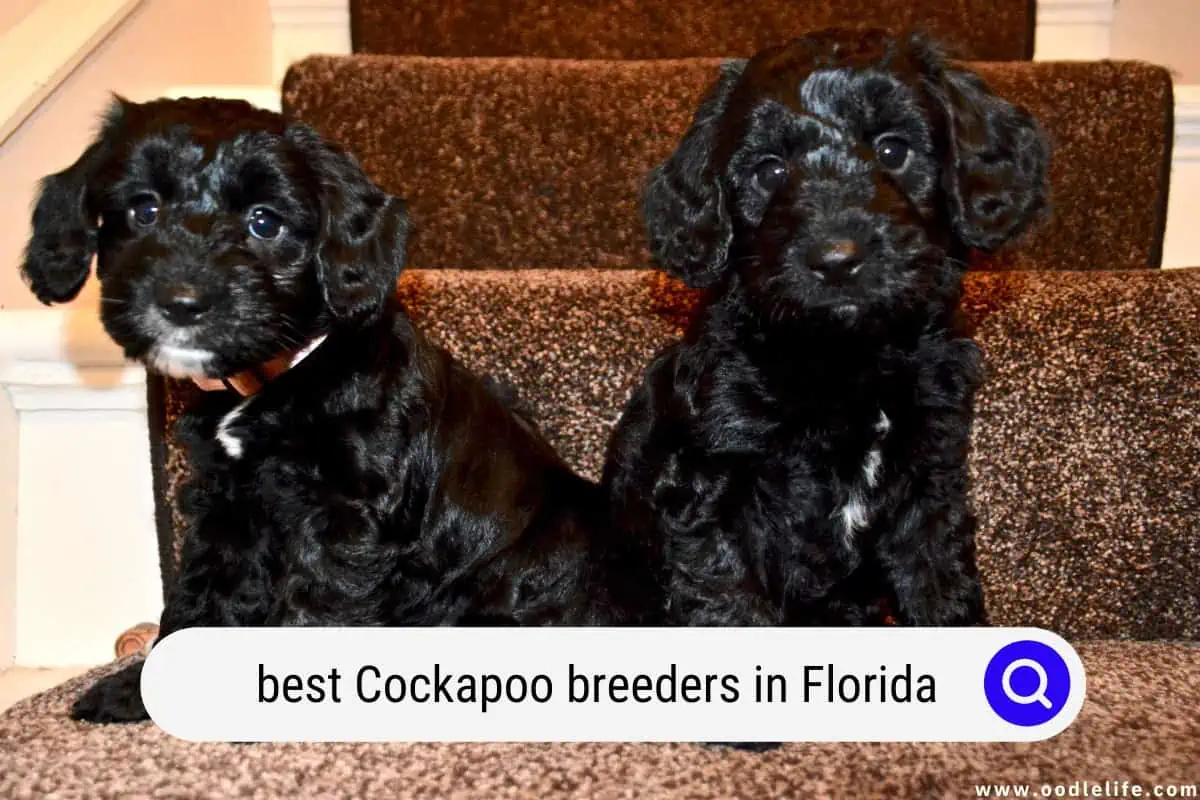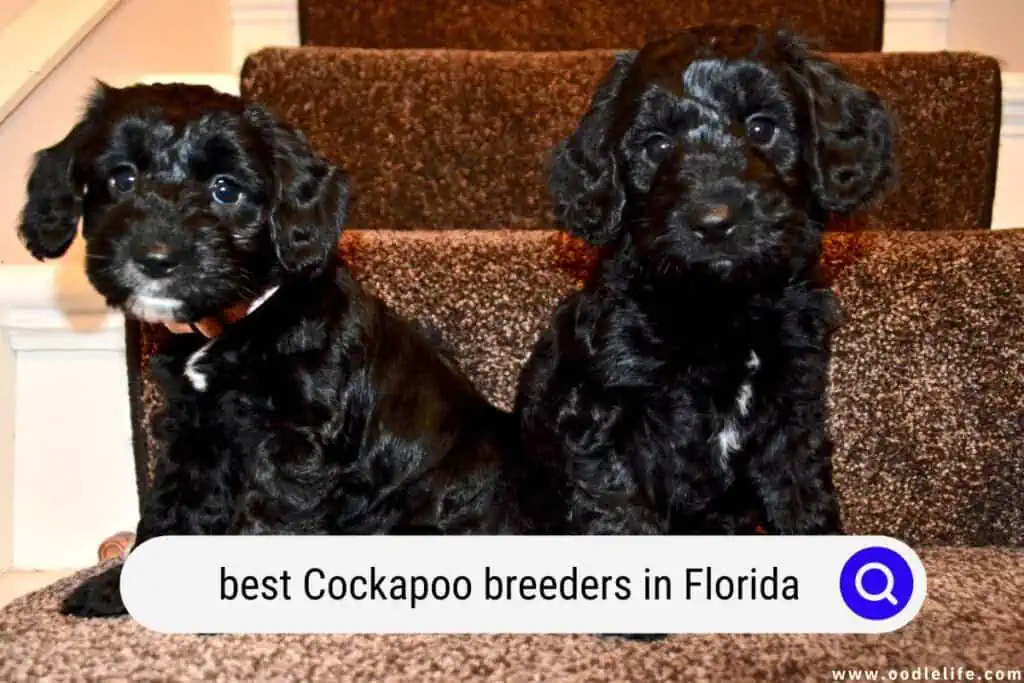 They carefully curate their breeding Cocker Spaniels and Poodles, ensuring they are ACK registered. Any puppies born to these parents receive papers proving their parentage, including A&J's hybrids, like Cockapoos.
They're a conscientious breeder who strongly advocates education about puppy mills and takes pains to ensure their breeding process is ethical. That means that while A&J's breed all year round, which dogs breed when varies, so there's no guarantee a particular color Cockapoo will be available.
Due to A&J's popularity, prospective buyers must join a waitlist. There's also a deposit to secure a puppy. But once you commit to a puppy, A&J Love Our Pups keeps you apprised of their progress.
The puppies are raised in a familial environment promoting early and thorough socialization. They screen breeding dogs carefully for genetic complications and won't breed dogs with heritable conditions. The puppies then receive routine veterinary care and go home with their first round of vaccines and deworming treatment.
They also come with a health guarantee.
Typically, A&J puppies go to their new homes at eight weeks. If you cannot come in person, they will ship the dog to you for a fee. Alternatively, they can hold the puppy in the kennel until it's convenient to pick them up, but stress this costs a further $30 a day.
Unlike other breeders, A&J Love Our Pups won't let you visit in person; this guarantees the continued health of their puppies, who can develop infections and illnesses like giardia through casual interactions with outsiders before their vaccination is complete. However, they are happy to offer virtual meet and greet sessions over the computer.
Contact A&J Love Our Pups:
4. Jerrie's Pet Place
Jerrie's Pet Place has over 35 years of experience breeding Cockapoos. They also specialize in other Poodle mixes, but Cockapoos are their most popular breed.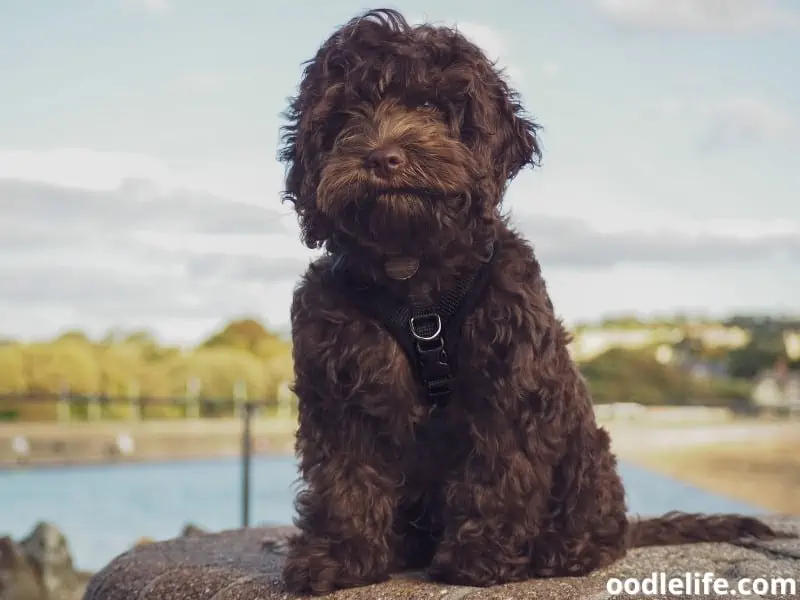 The puppies are socialized young with adults, children, and other animals. However, rather than an immersive family environment, they enjoy the comfort of a heated and vet-checked nursery for the first few weeks of life.
All puppies are pee pad trained by the time they leave and socialized to be high-quality companions for you and your family.
Jerrie's Pet Place is also transparent about its bloodlines. The owner is always available to answer any questions you may have about the dogs' temperament and health. When the puppies leave, they come with a one-year health guarantee, and this increases to two years for owners who keep their puppy on Jerrie's recommended vitamin supplement.
Contact Jerrie's Pet Place:
Final Thoughts
Cockapoos make charming, often comedic pets. They're loyal, affectionate, and train quickly. But finding the best Cockapoo breeder in Georgia can be challenging.
As you investigate Cockapoos, pay close attention to breeders who prioritize their Cockapoos' temperament and health; this way, you stand the best chance of getting a friendly, genetically sound companion for years to come.