Best Cockapoo Breeders In Illinois (2023 Update)
Cockapoos are an adorable and loving breed that is perfect for individuals, couples, and families with young children. This type of dog is an ideal combination of the loyal Cocker Spaniel and the cuddly Poodle, making a Cockapoo an affectionate, low-maintenance, easily-trainable, and forgiving dog who is always there to make their owner feel better.
Cockapoos are perfect companion dogs that are happy and willing to spend time with you, whether that is going for walks, laying on the couch, or playing outside in the yard. This adorable dog is outgoing, friendly, affectionate, and easy to train.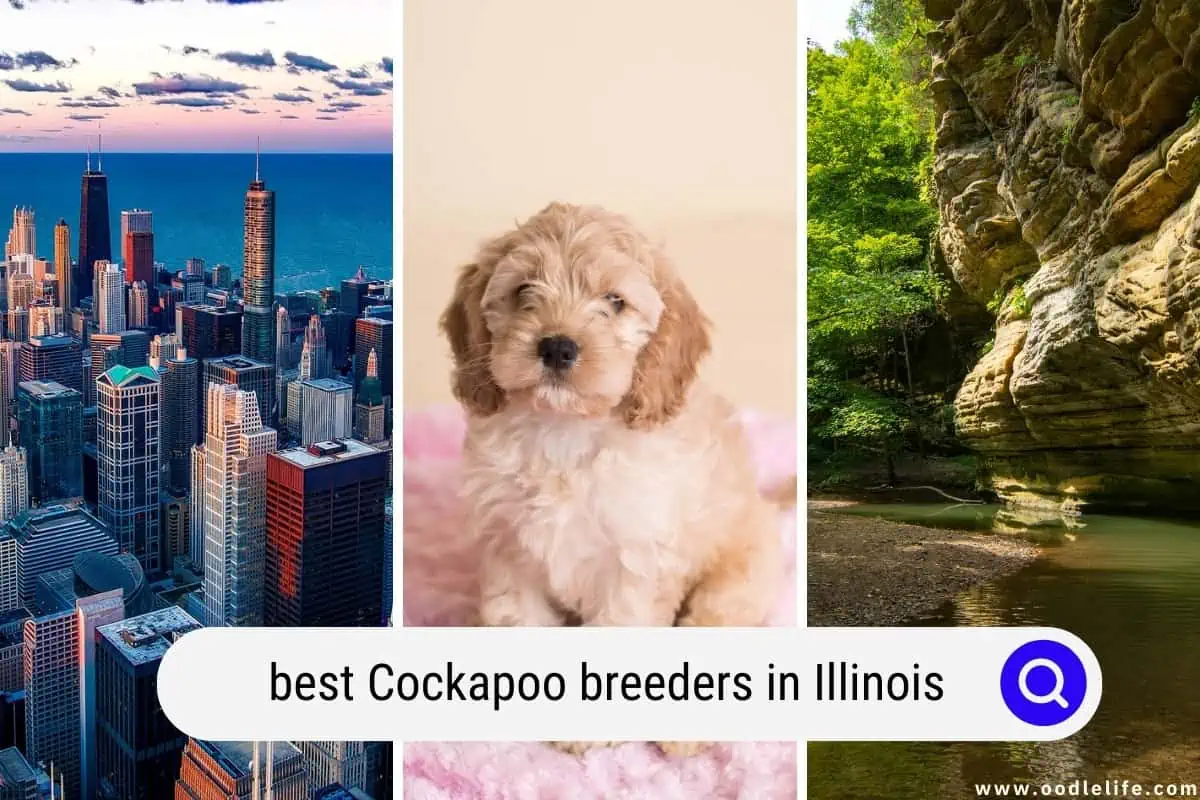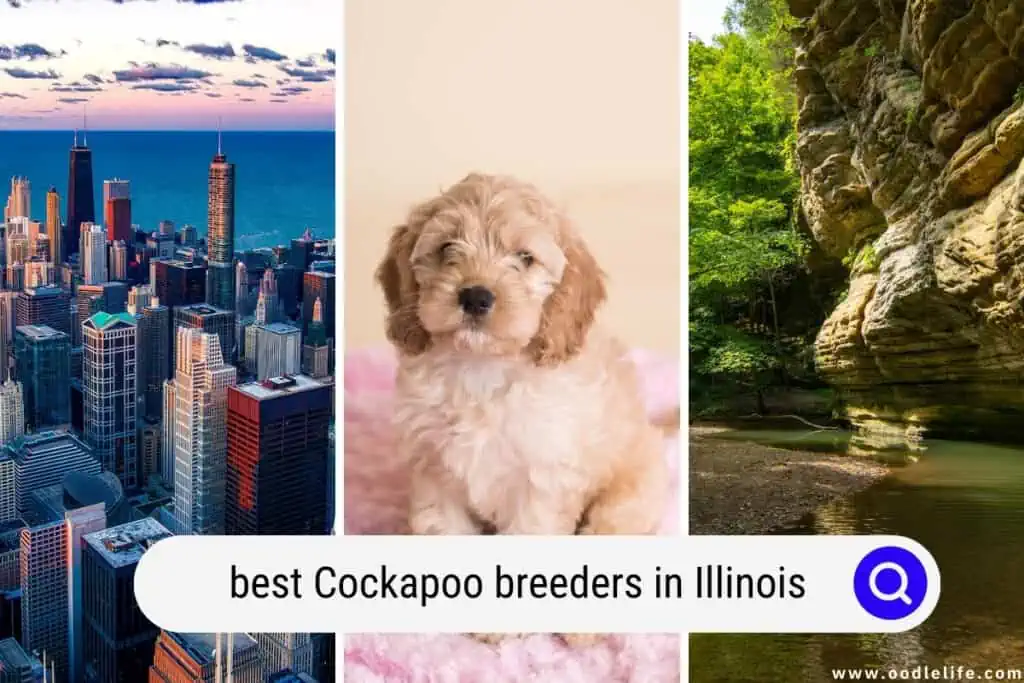 $300 2023 Discount!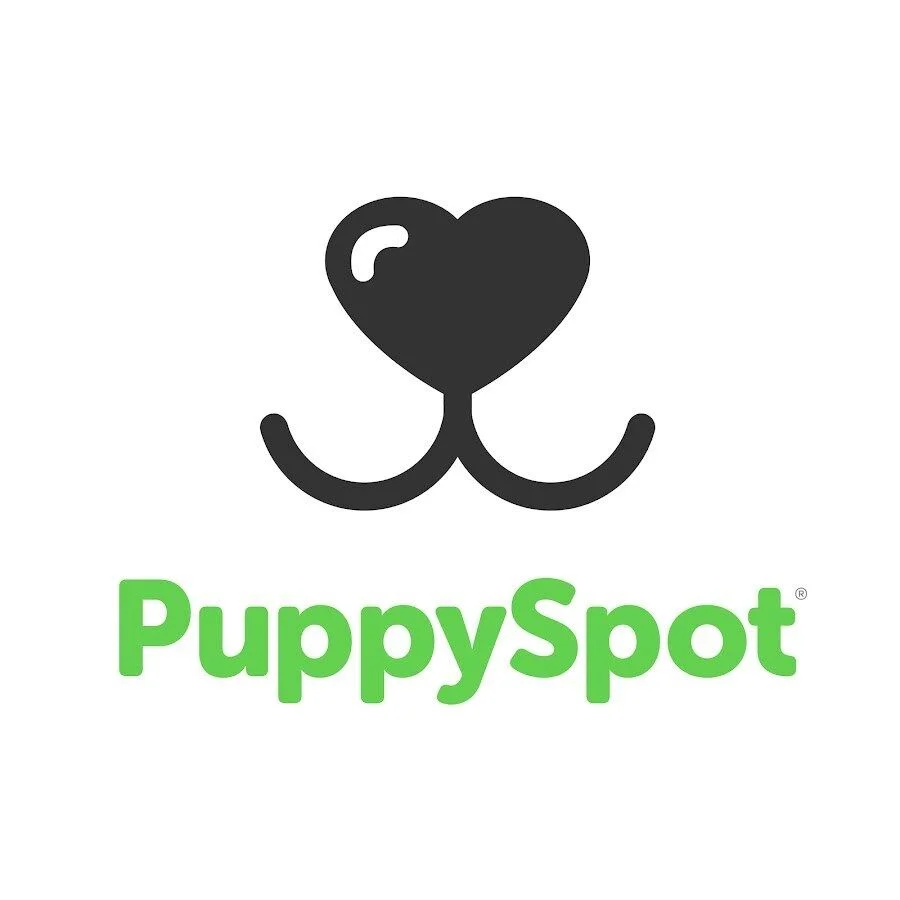 PuppySpot Adoption
PuppySpot is a reputable dog marketplace where you can browse and find compatible puppies right from the comfort of your home. They have placed over 200,000 puppies into homes in the US!
Click through and use the code PUPPY300 for $300 off any puppy adoption.
See Puppies and Save $300
Plus, Cockapoos are versatile dogs that are suitable for people in a variety of environments! Even if you live in a hot weather climate, your pup will be able to quickly adapt to humid or high temperatures. If you live in an arctic climate, your Cockapoo will still be able to thrive in the cold.
Despite being one of the smallest and tiniest dog breeds, this doesn't mean this lovable dog is any less cuddly, affectionate, and full of energy!
But before you choose the perfect pup to introduce to your family, you need to make sure you choose a reputable dog breeder. Luckily, we have done the hard work for you!
Best Cockapoo Breeders in Illinois
Are you trying to find a reputable and trustworthy Cockapoo breeder to get the dog of your dreams? Well, you need to do a bit of research beforehand so you can make sure that the pup you choose is healthy, happy, and ready for a new home!
We have rounded up a list of the best Cockapoo breeders in Illinois that have good reputations, healthy animal practices, favorable client reviews, and high levels of customer satisfaction. Check it out!
1. Uphoff's Country Kennel
Uphoff is a beautiful kennel set in the rolling hills of the Illinois countryside. The endless acres of land give each Cockapoo a chance to get plenty of exercise, socialize with the other dogs, and develop great playing "skills" with other animals. Not only are the dogs happy and well-exercised, but they are fully vaccinated, contain a detailed health record, and are given a clean bill of health by the OFA (The Canine Health Information Center).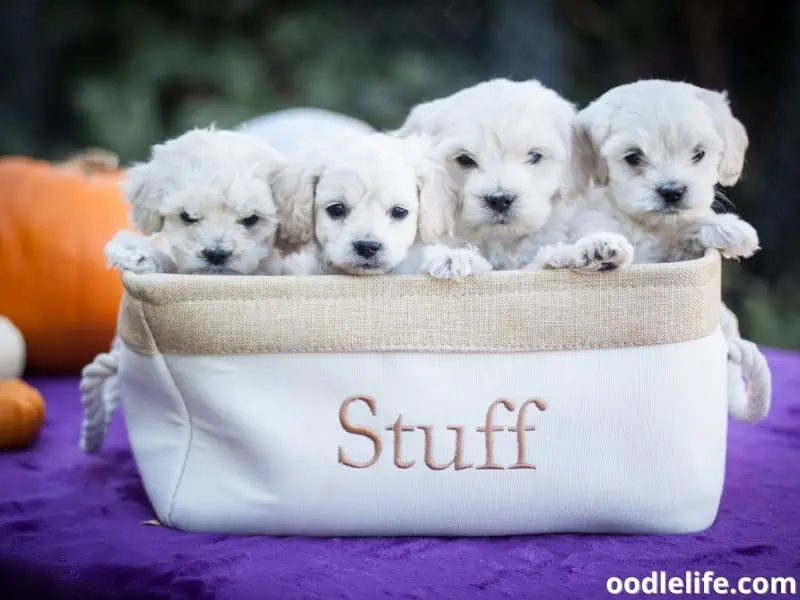 Check out Uphoff in Gridley, Illinois, to meet the owners, check out the land, browse their current pups for adoption, and ask any questions you have about introducing a Cockapoo to your household. Uphoff specializes in raising Cockatoos and Cavalier mixes, so you can rest assured that the breeder's expertise can put any questions or concerns you have to bed.
2. Creekside Puppy Adoption
Located in Arcola, Creekside is one of the top dog breeders in the entire state that focuses on improving the genetic health of their breed Cockapoos as the years go on. Any pup you decide to adopt will come with a 2-year health guarantee due to its up-to-date health practices, modern socialization techniques for well-behaved dogs, and regular vet checks.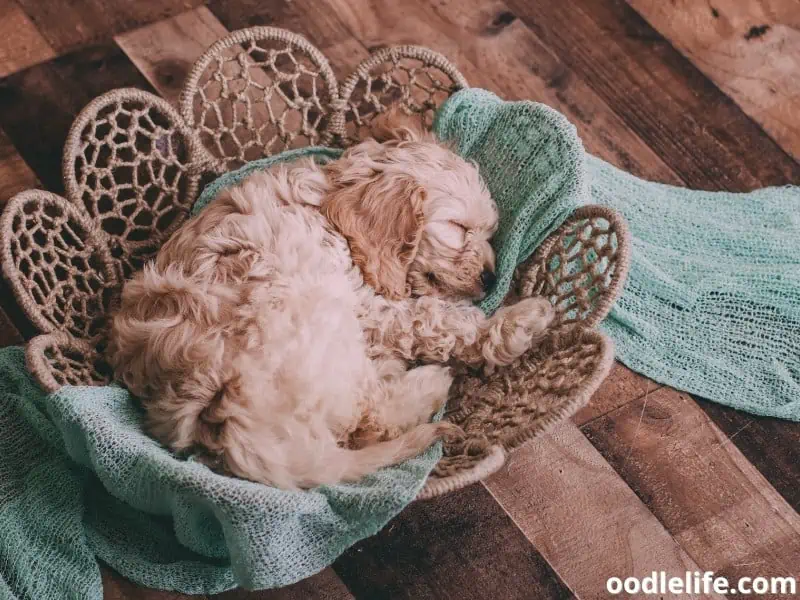 Plus, it's easy to adopt a pup from this vetted breeder! You just have to pay the $200 deposit, schedule a pick-up or home delivery, and begin your new life with your beloved pup.
3. Kathy's Kountry Kennel
Try saying this five times fast! Kathy's Kountry Kennel is a dog breeder that belongs to a dedicated owner who has ample experience with breeding Cockapoos. Even though Cockapoos can sometimes be temperamental, Kathy ensures that every dog is trained, de-wormed, and socialized with other dogs and humans.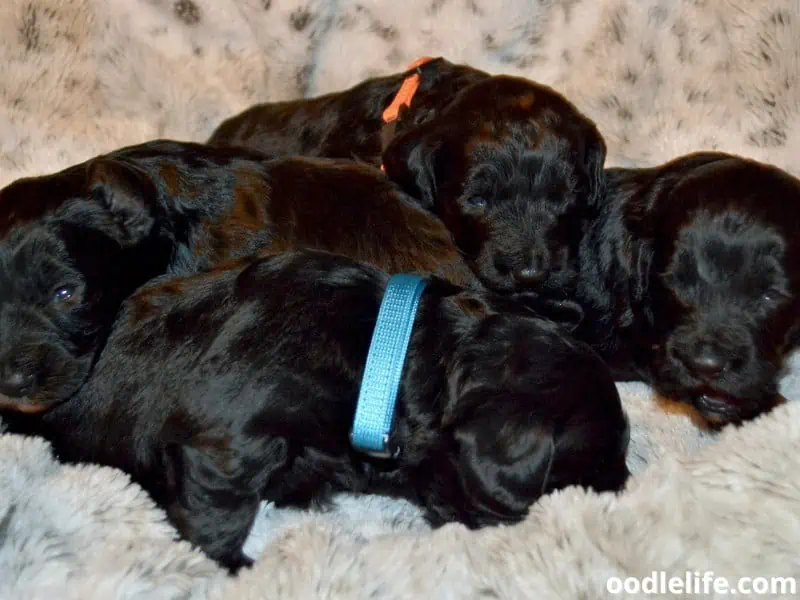 Head to Prairie Grown to find a dog that works with your specific needs and temperament preferences.
4. Patty's Pups Illinois
Patty has been taking care of Cockapoos for numerous generations, spending most of her working life caring for this adorable dog breed. By paying attention to every single aspect of her pup's health, like socialization, spending time with other dogs, going for outdoor daily walks, getting regular vet checks, and staying up to date on medications, Patty ensures that no matter what pup you choose, your dog will be happy and healthy.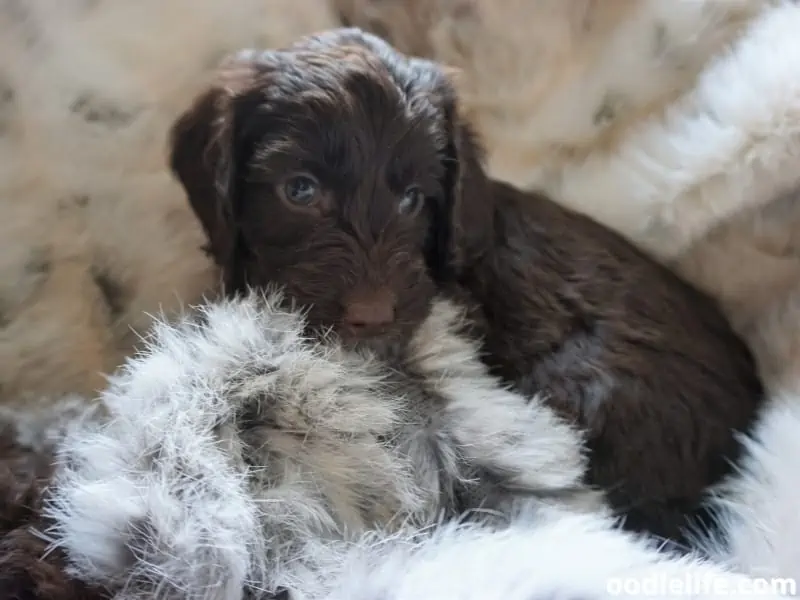 5. Pet Land
Despite this being a chain pet store, Pet Land still does a fantastic job of taking care of their pets with love, affection, and attention. Not only does Pet Land offer a wide range of pets for people of all ages and preferences, but they have professional staff who are specialized with taking care and training Cockapoos.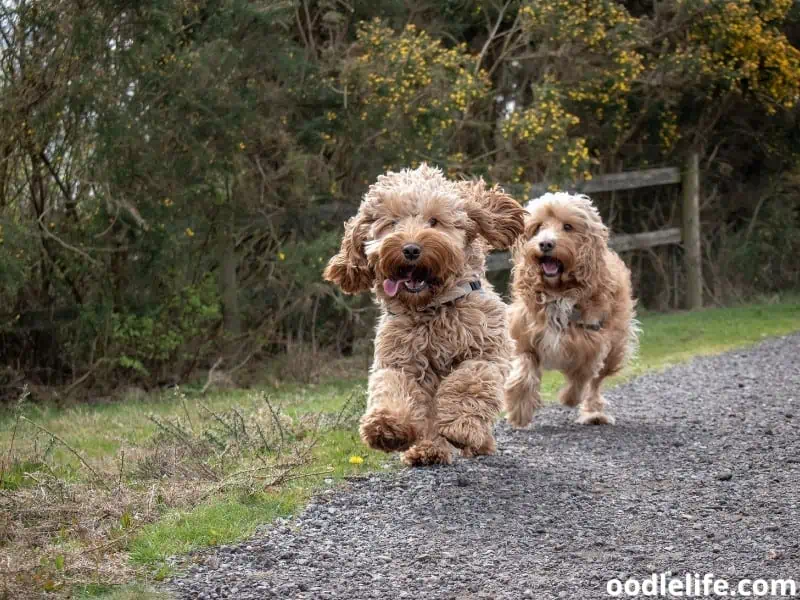 6. Fox River Cockapoos
Fox River Cockapoos is home to a dedicated couple who want to provide loving families with a new furry family member! This family-run business knows the importance of having a lively and welcoming home, which is precisely why they pride themselves on breeding healthy and happy dogs that can integrate into a household.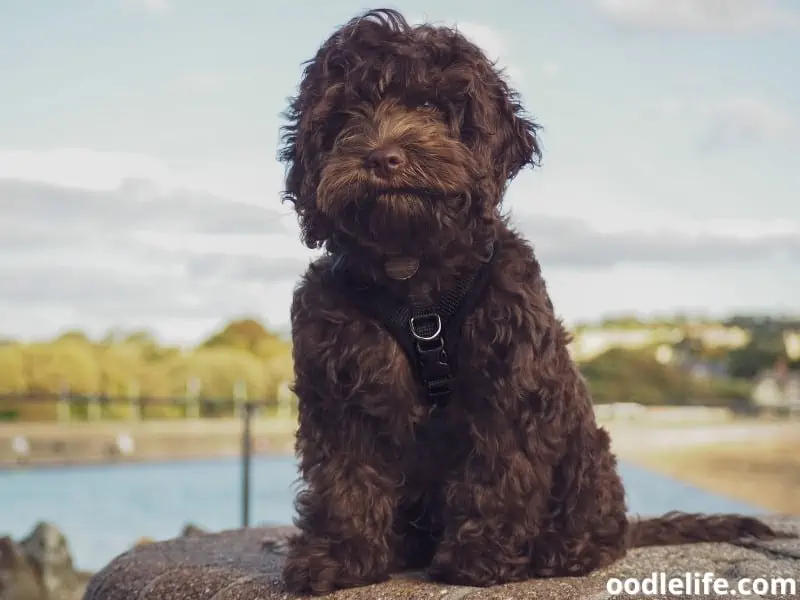 If you are interested in checking out their available pups, head to Trevor, Wisconsin, which is just a short drive over the border from Chicago, Illinois.
7. No-shed Dogs Illinois
For homeowners who don't want a dog that sheds a lot of hair all over their clothes, couches, and floors, coming to No-shed Dogs in Illinois can be a God send! At No-Shed, the owners breed hypoallergenic Cockapoos that are suitable for people with allergies who may be unable to adopt this adorable dog breed otherwise.
Head to Richmond, Illinois, to check out No-shed Dogs. They carry a wide range of dog breeds and also advertise their current puppies available on their website. Browse their current pups to find the Cockapoo that will be the new addition to your family!
8. Cute Cockapoo Puppies Illinois
Are you looking for cute, furry, and friendly puppies who will make the perfect new addition to your growing family? Well, look no further. Cute Cockapoo Puppies specializes in — well, breeding Cockapoos!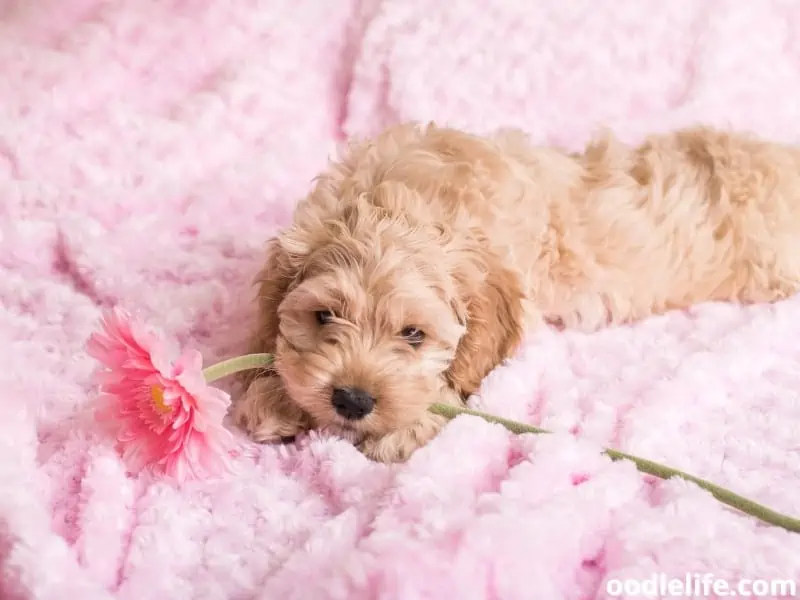 You can browse between a wide range of breeds, like American Cocker Spaniels or English Cocker Spaniels, in all of their Cockapoo pups available. You can even find specialty Cockapoos, such as a Toy or Mini Cockapoos, for those who live in small apartments or condominiums.
Check out their website to see what puppies they currently have available for you to adopt. You can browse the photos of their Cockapoos to see which one will be perfect for you!
Conclusion
As you can see, there are many reputable, well-reviewed, and safe Cockapoo breeders that can be found throughout the beautiful state of Illinois.
Despite the tiny size and small features, the Cockapoo is known for its big personality, affectionate demeanor, and a BIG heart! It is no wonder that the Cockapoo has grown in popularity in recent years, becoming one of the most sought-after dogs for growing families who want an affectionate and loving new pup.
Most Cockapoos are tiny in size and feature curly and short fur. However, there are multiple breeders in Illinois that feature specialty Cockapoos, such as Teacup Toy Cockapoos (less than 6 pounds), Toy Cockapoos (10-12 pounds), Miniature Cockapoos (13-18 pounds), and Maxi Cockapoos (19+ pounds).
So, if a Cockapoo is on your list of must-have pets, pick up the phone today and give one or more of these reputable breeders a call. They will be more than happy to help you find the next member for you and your loving family.