Best Cockapoo Breeders In Missouri (2023 Update)
Cockapoo is a hybrid of a Poodle and a Cocker Spaniel. Most people, including you, love Cockapoos for their intelligence, playful nature, and decent temperaments. But adopting a healthy and happy puppy starts with finding a reputable breeder.
It takes time to find responsible Cockapoo breeders in Missouri.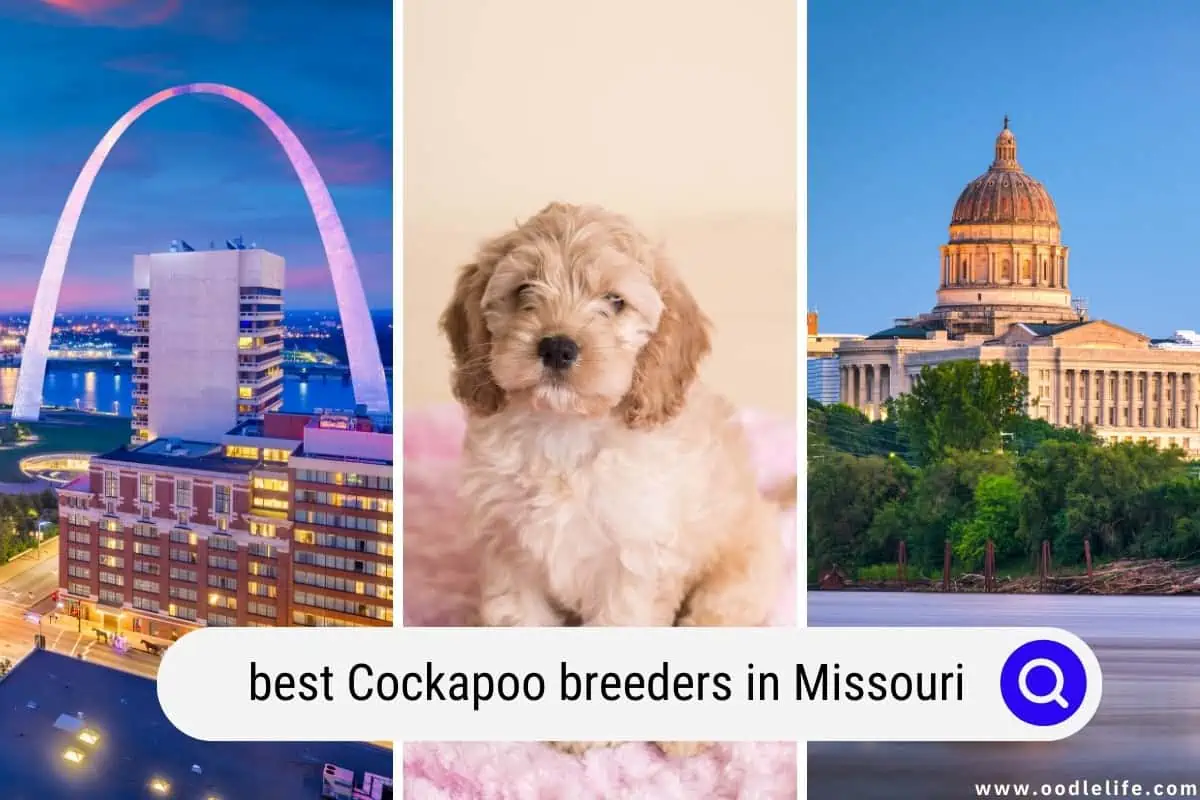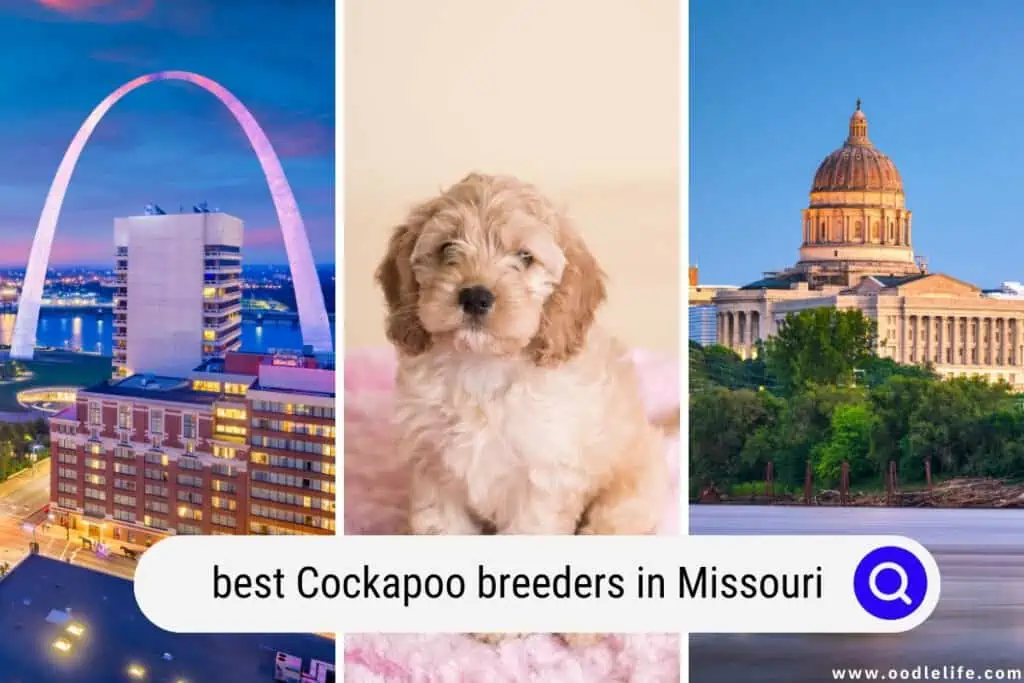 $300 2023 Discount!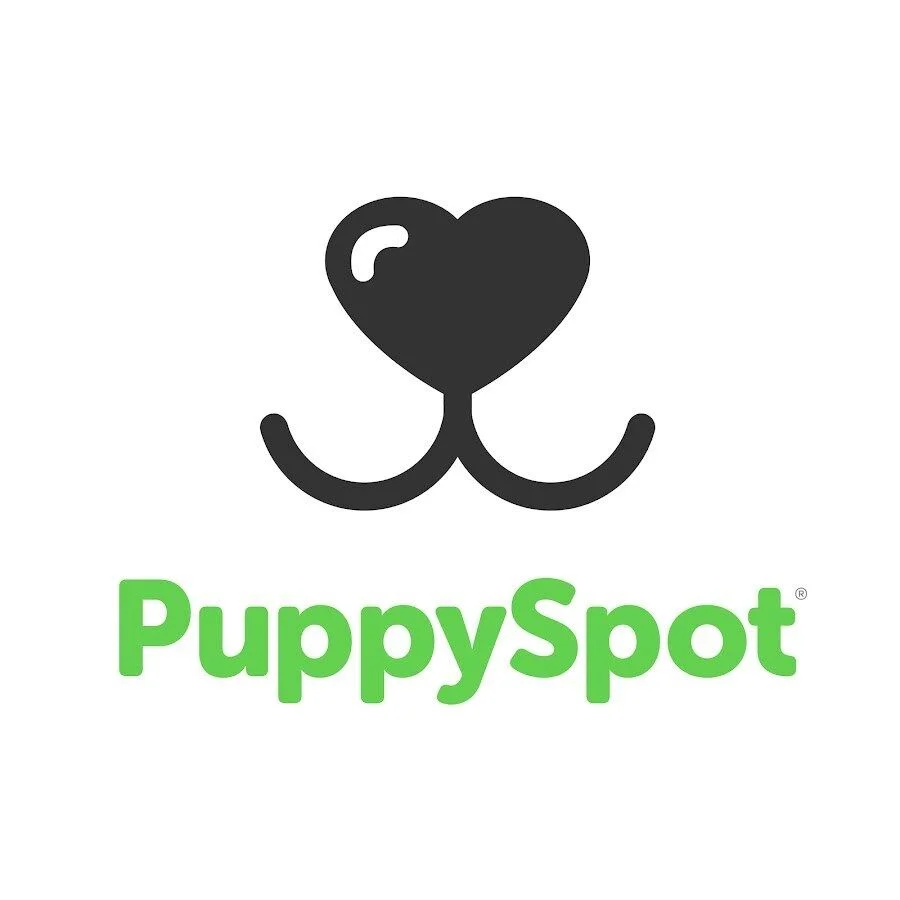 PuppySpot Adoption
PuppySpot is a reputable dog marketplace where you can browse and find compatible puppies right from the comfort of your home. They have placed over 200,000 puppies into homes in the US!
Click through and use the code PUPPY300 for $300 off any puppy adoption.
See Puppies and Save $300
The popularity of Cockapoos and other designer pups has led to a surge in puppy mills. Puppy mills are usually overcrowded and don't provide their dogs with appropriate vet care, water, food, and socialization. To ensure you work with the right people while looking for your pet friend, here's a list of reliable breeders you can trust to deliver quality Cockapoos to take home:
1. Angel Wing Pets
When choosing a Cockapoo breeder to rely on, one of the main things to consider is their breeding experience. Angel Wing Pets has over three years of breeding experience. It's a family-owned breeding facility that sits on a 75-acre property.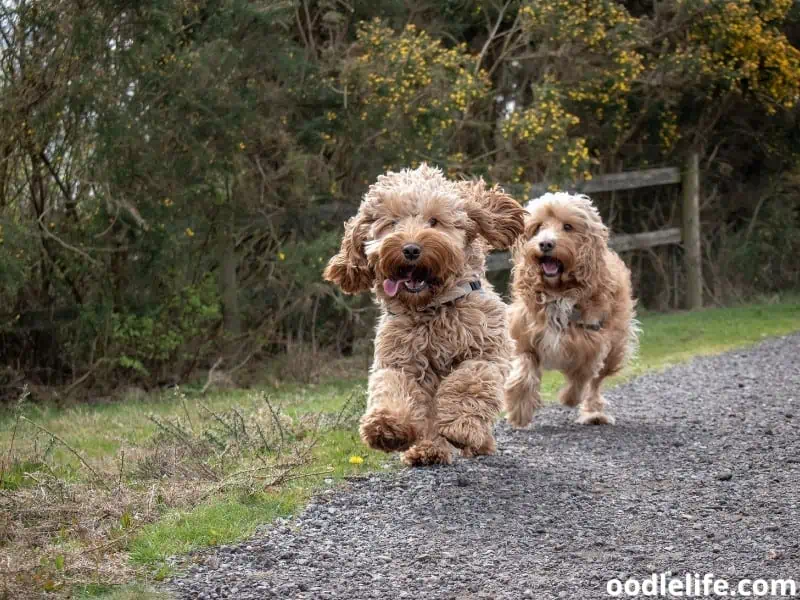 They have plenty of space for their puppies to run around and play.
Angel Wing Pets focuses more on connecting families with healthy and social puppies that will change their lives forever. As a result, they specialize in training their dogs to develop good social skills and behavior. You'll love how easy it is to get along with Cockapoos from Angel Wing Pets.
The breeder also provides all the breed information you need to help you decide about the puppy you want. For instance, regarding Cockapoos, the breeder guarantees you'll adopt a puppy from the best of two or more breeds.
Angel Wing Pets provides its puppies with a comfortable and safe environment to stay. They raise their designer pups most lovingly to ensure the puppies can also show love once adopted to their forever homes.
It's worth noting that Angel Wing Pets tests their dog parents to ensure they have good temperaments. This step helps to ensure they only use parents with good temperaments. This influences the quality of their Cockapoos and other puppies in their kennel.
Contact Angel Wing Pets for more about their adoption process and how soon you should expect a Cockapoo home.
Contact Details:
Website: https://angelwingpets.com/
Phone: (417) 813-5504
Email: [email protected]
Location: Galena, Missouri
2. My Cockapoo Friends
Looking for the perfect furry friend to add to your pet family? My Cockapoo Friends is a reliable breeder with over seven years of breeding experience. The breeder offers the best quality Cockapoos for adoption.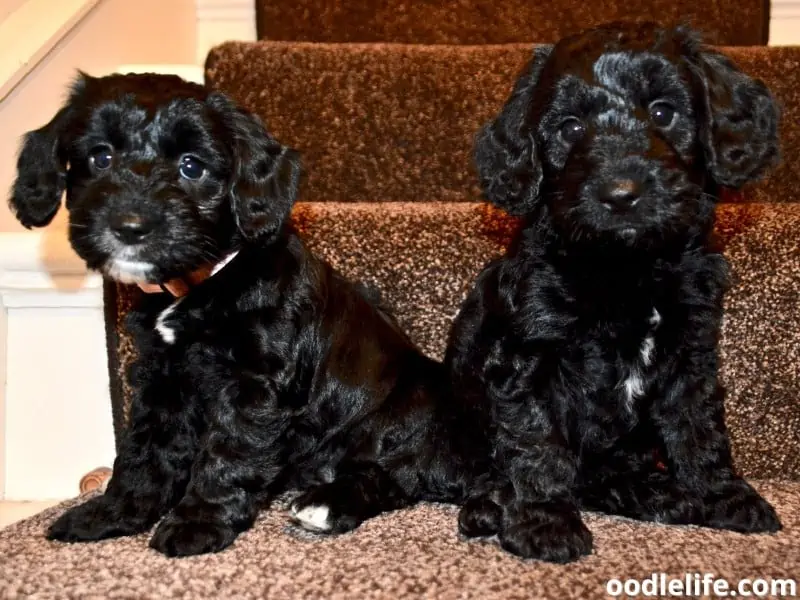 All their puppies undergo training to prepare them to adjust to a new environment in their forever homes. So you don't have to worry about training your puppy basic skills like crate or potty training. What's more, Cockapoos are pretty intelligent, which makes them easily trainable at any point in their lives.
My Cockapoo Friends also allow their puppies to mingle with people of different ages. This early socialization has helped puppies to develop lovely temperaments and excellent social skills. You'll find that their dogs get along with kids and are quite playful.
Contact Details:
Website: http://www.mycockapoofriends.com/
Phone: (417) 846-7977
Email: [email protected]
Location: Exeter, Missouri
This highly recommended breeder may not be producing puppies at the moment, reach out to them and let us know if you have any luck!
If you're looking for a more convenient way to adopt a Cockapoo in Missouri, PuppySpot is a recognized online pet store you should try. PuppySpot stands out from other Cockapoo breeders in Missouri due to its stellar record of satisfied clients. Over 200,000 families are happy with their services.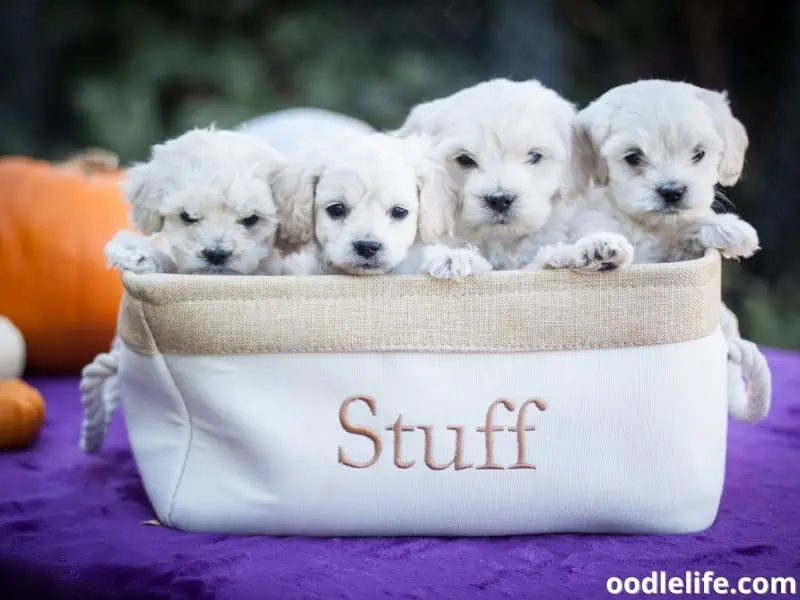 All breeders working with PuppySpot are carefully screened and vetted. This ensures they don't work with puppy mills. PuppySpot has an independent scientific advisory board partnering with USDA to confirm its adherence to the required USDA standards.
With all these measures in place, you can rest assured that you'll adopt a healthy Cockapoo with a long lifespan.
Still, on health matters, PuppySpot ensures all their dogs undergo a nose-to-tail health check before adoption. All puppies come with a 10-year health commitment.
Finding and adopting a Cockapoo from PuppySpot is relatively easy. All you need to do is visit their website and search for your puppy based on your pet preferences. With PuppySpot, you don't have to compromise and settle for less since they have various Cockapoos waiting for adoption.
Contact Details:
Website: https://www.puppyspot.com/
Phone: (888) 671-0518
Email: [email protected]
Location: United States
4. Stump Farm Puppies
Besides looking for a breeder with experience, you want to rely on a breeder that prioritizes the health of its puppies. Stump Farm Puppies in Downing and Lancaster, Missouri, fits this description. They value their puppies and strive to ensure they are in good health at all times. 
The breeder also understands how important it is to provide dogs with a friendly environment right from a tender age. As a result, their puppies get the loving and caring environment they deserve. This goes a long way in raising happy puppies ready for adoption.
Stump Farm Puppies also allows you to meet your Cockapoo's parents. These parents' traits clearly indicate that your Cockapoo will also portray similarly admirable traits.
The breeder also provides you with all the vital information to raise your puppy in the best way possible. You get all the essential information about vet checks, feeding your puppy, and socializing them. The goal is to ensure you welcome your Cockapoo to your home and provide it with an environment it'll enjoy for the rest of their lives.
Contact Details:
Website: https://stumpfarmpuppies.com/
Phone: 660-988-3486 or 660-216-0697
Location: Downing & Lancaster, Missouri
5. Kingdom Dogs
Family-owned breeders have a solid reputation for providing dogs with a comfortable and safe growing environment. Kingdom Dogs has over seven years of experience in the breeding business and are proud of the many positive reviews they receive from its previous clients.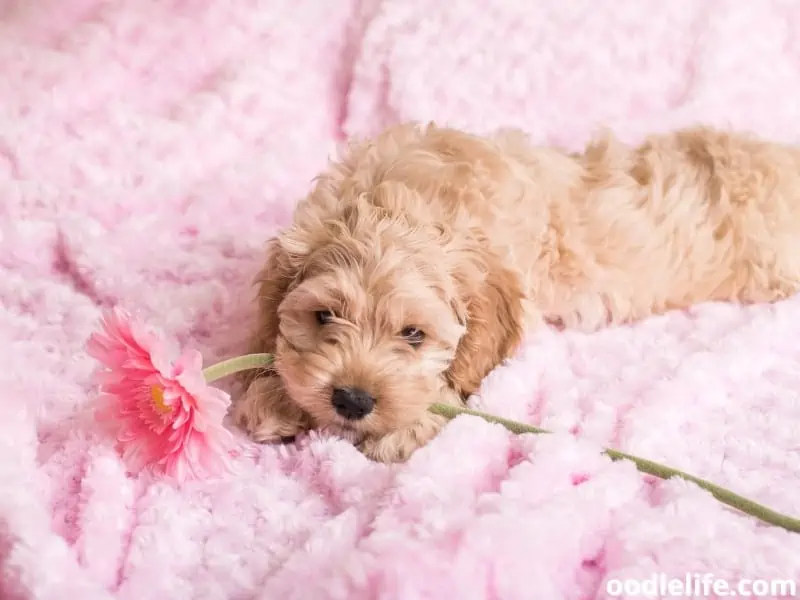 Adopting a Cockapoo from this breeder is also a wise move since the breeder spends most of the time with the dogs. Dogs get to interact with kids and adults, which helps them to develop good social skills. If you have kids at home, they'll surely love the gentle nature of Cockapoos from Kingdom Dogs.
The breeder simplifies the whole process of adopting a puppy. Once you identify the Cockapoo you want, you can start the adoption process immediately.
Contact Details:
Website: https://www.kingdomdogs.com/
Phone: (417) 396-0345
Email: [email protected]
Location: Carthage, Missouri
6. K-Jacs Kennel
Kara Crass, the owner of K-Jacs Kennel, welcomes you to visit their breeding facility as you think about welcoming a Cockapoo to your home. With over two decades of experience in the business, you bet you'll get the perfect Cockapoo to adopt.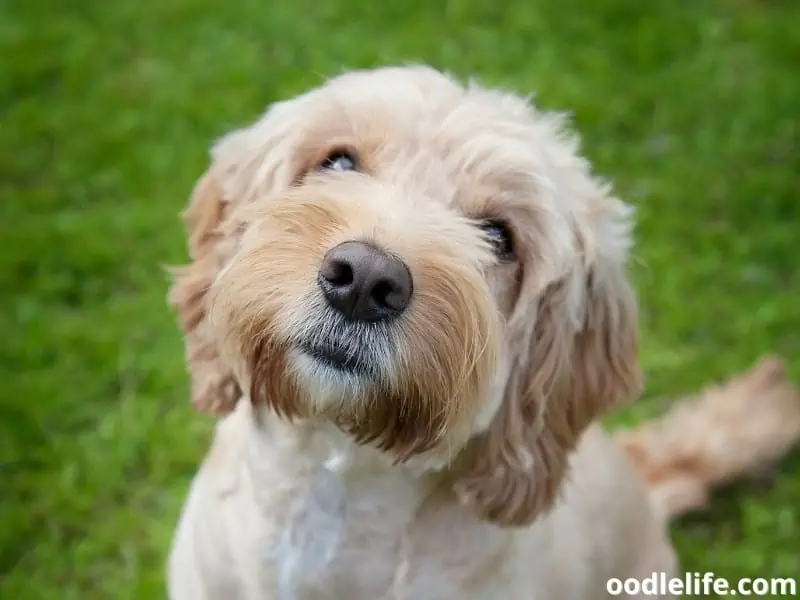 K-Jacs Kennel usually strives to improve the quality of its breeds. They also offer a friendly way of adopting your newest family member, making them a great breeder in town.
Contact Details:
Website: http://www.k-jacskennel.com/
Phone: (417) 574-6470
Email: [email protected]
Location: Jenkins, Missouri
Conclusion
Finding reliable Cockapoo breeders in Missouri might be difficult, but it should be easier with the list of options you now have.
Before you work with these breeders, ask all the essential questions to ensure you adopt a healthy Cockapoo. For instance, remember to ask about their health guarantee and what it covers. The health of your puppy should be your number one priority.