Does Lyft Allow Dogs? (2023 Updated Lyft Pet Policy)
Rideshares provide a stress-free and convenient method for people to get around without renting or owning their own vehicle.
Whether it's part of your daily routine or a dependable alternative, ride-sharing companies such as Lyft have reimagined the way you commute. Sometimes people might want to take an emergency trip to the vet or may have to bring their dog along.
But does Lyft allow dogs to ride with them? In this blog post, we'll go through Lyft's updated pet policy and see whether you can take your beloved pooch on a rideshare.
Are Animals Allowed In Lyft Vehicles?
The short answer is it depends on the driver. As a company, Lyft does not force any driver to accept a ride with pets if they are not comfortable. However, under the Americans with Disability Act, the drivers are required by law to transport passengers with service animals, even if the driver has a religious issue, an allergy, cultural objections, or a fear of them.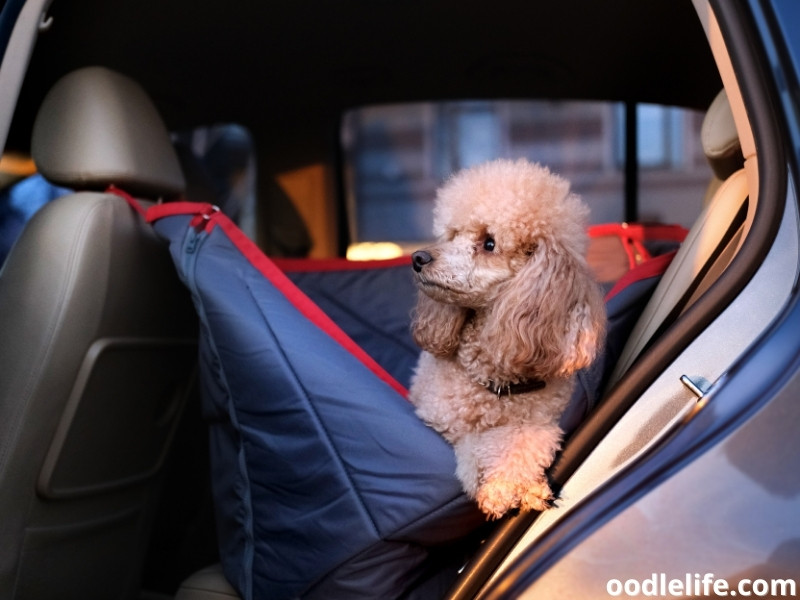 In the updated Lyft policy, pets are classified into two categories: service and non-service animals. Service dogs are not pets, rather they are working dogs. When it comes to these dogs, drivers cannot refuse the ride or discriminate against the rider.
Refusing to let a service dog escort the rider will have harsh penalties for the motorist. Drivers are not permitted to refute service animal passenger rides. The updated Lyft Pet Policy has an "always say yes" motto when it comes to transporting clients with service animals.
Consequently, service animals are allowed in Lyft vehicles.
On the contrary, riding with non-service animals is a completely different story. Lyft drivers are not obligated to accommodate normal pets, so bringing your pet along will totally depend on your driver's discretion. It is essential to call the driver as soon as you book a ride to confirm whether it is acceptable for them if you bring a pet along.
Under Lyft's pet policy, drivers are not required to accept riders who have pets if they are not comfortable. After all, it's the driver's car and they might not want a messy car. However, Lyft drivers will need to inform the company as to why they canceled the ride.
Is It Possible To Call A Lyft With A Non-Service Dog?
Yes, it is possible to ride in Lyft with your pet, only if your driver allows it. Getting around town can be a hassle if you do not have reliable transportation. Commuting becomes slightly more difficult if you want to bring your pet along.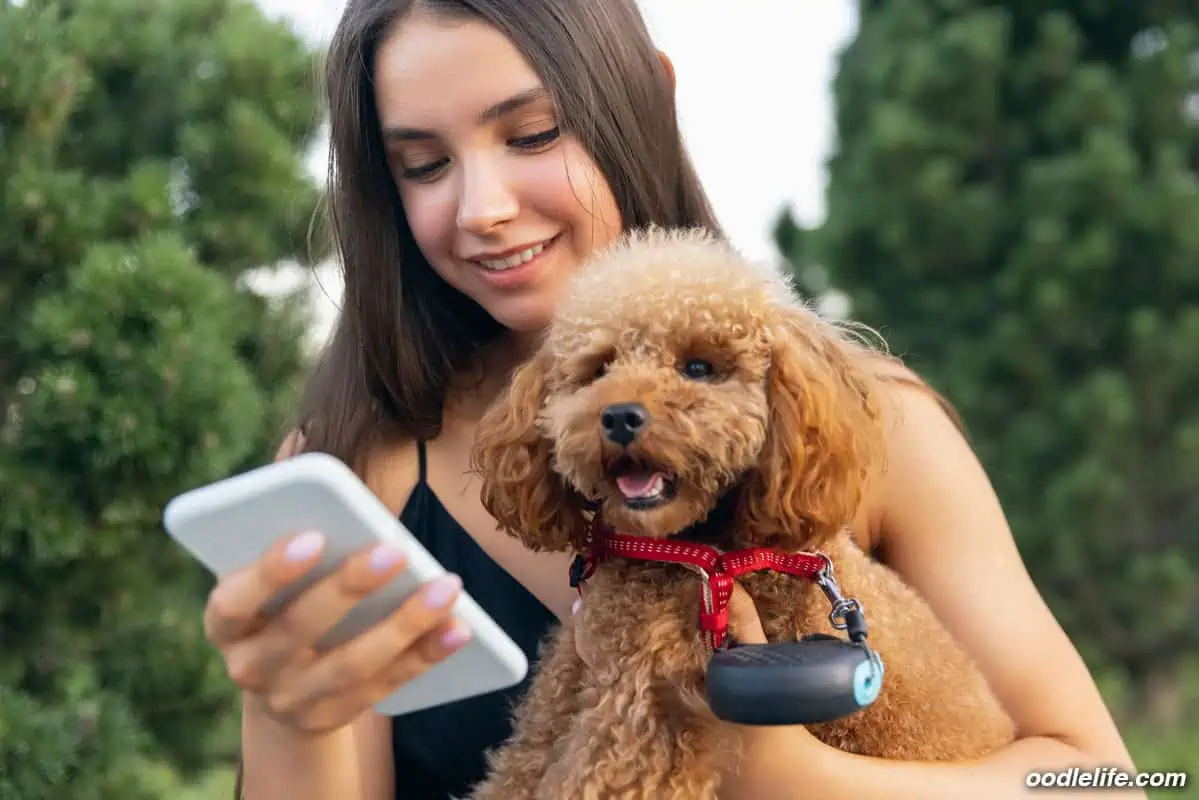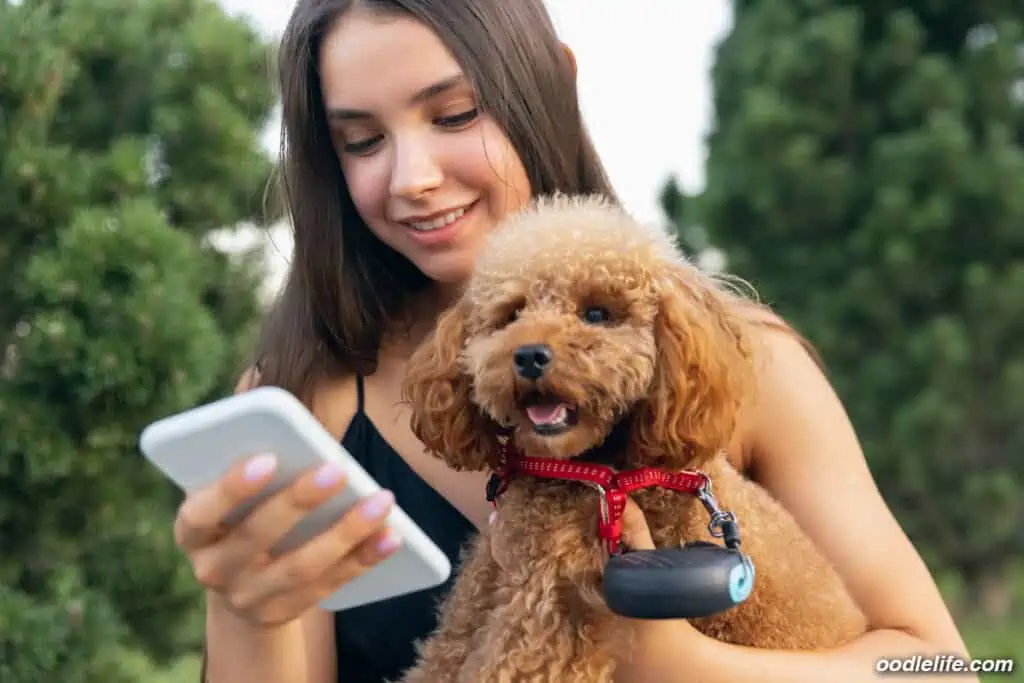 Lyft rides are an excellent way to travel with your furry friend.
According to the updated policy, Lyft drivers aren't obligated to allow non-service dogs in their vehicles. For this reason, it is essential to call your Lyft driver to check if your driver is comfortable and allows your pet to come along. In case the driver refuses, you should can cancel the ride and book another one.
When you call a driver immediately on the number provided on the Lyft app, you can get in touch with them before they start driving toward you. A Lyft driver might ask you a couple of questions if they allow the dog. Knowing the breed, whether the dog sheds or not, and how aggressive or polite the dog is are some questions that will facilitate the driver to make a decision.
The Lyft policy allows drivers to decline your ride when you want to bring your furry friend. That being said, it is not too difficult to find a driver who is comfortable around pets. If you're charged a cancellation fee, contact Lyft's customer support and explain the situation to get a refund.
How Do I Let My Lyft Driver Know I Have a Pet?
When bringing your pet along on a Lyft ride, it is best to call up the driver and inform them beforehand. Once you are assigned a ride, a phone number will appear. Call your driver instead of messaging or emailing.
This is because Lyft drivers are generally on the road, which ensures that calling is a quick and efficient way of contacting the driver. By calling the driver, you give the driver a fair chance to decide whether they want to pick up you and your pet or not.
Does Lyft Have A Pet Service?
Unlike Uber, Lyft does not have a dedicated pet ridesharing service. Given that Lyft drivers own the cars, the company leaves it to the driver to decide whether they want to allow a pet to come along because it is a reasonable thing to do. Moreover, the driver can decide what kind of pets can ride in their car.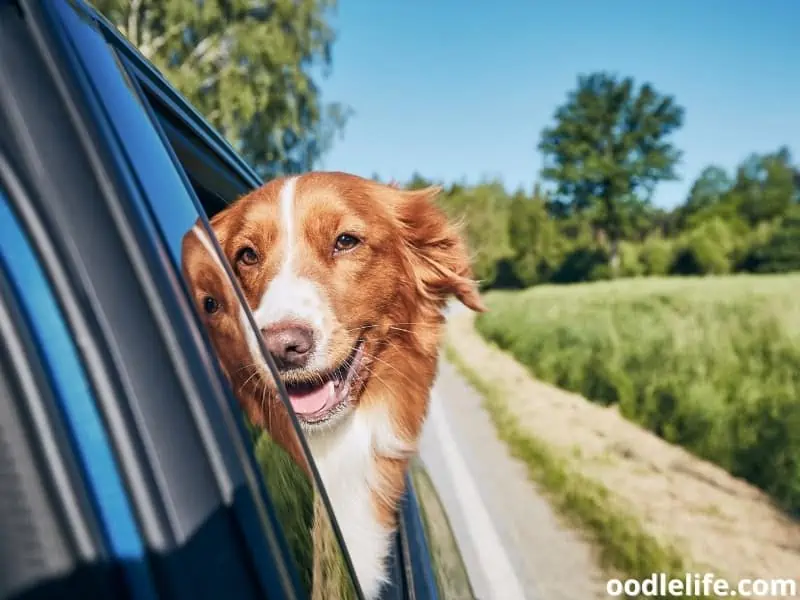 For example, a driver might be frightened or uncomfortable with a particular dog breed such as a German Shepherd. A driver might also be more comfortable with smaller breeds, so it is best to communicate with your driver beforehand.
Lyft does not offer an exclusive pet-friendly ride. The lack of a separate service comes down to costs. For now, the company does not have a proper infrastructure to offer.
Since Lyft is all about convenience, people tend to forget that the drivers own the car. As a result, they might not want to risk having a messy car. Remember to be considerate as it will ensure an enjoyable ridesharing experience.
Tips For Bringing Your Dog In A Lyft
People are generally on their best behavior while ridesharing. However, your pet might not do the same. If you are planning to take a Lyft, check out these tips to ensure that your dog doesn't interfere with the driver too much.
In addition, these tips will show the driver that you appreciate their service.
1. Pack the supplies before booking a ride
Given that Lyft connects you with drivers in the vicinity, it is natural that your ride might not be too far. For this reason, you must pack everything you require to keep your pet calm during the ride before booking on the app.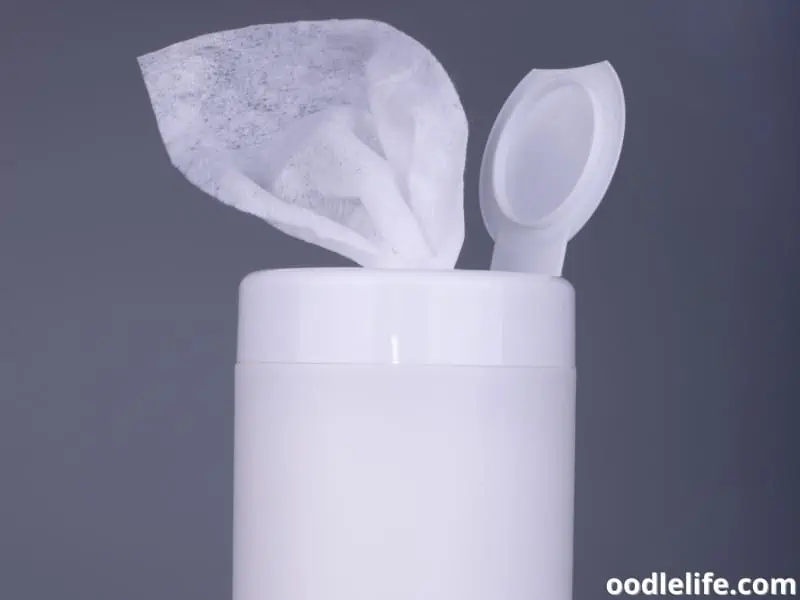 It will prevent you from rushing and grabbing things at the last minute. In addition, your Lyft driver will not have to keep waiting. You will need things like wet wipes in case the dog drools and treats to keep your dog distracted if they tend to move around in the car or bark.
2. Accept ride refusal
Lyft's Pet Policy gives a driver the liberty to reject the offer of bringing a pet when you call them. The driver might have different reasons for not allowing a dog in their vehicle. It is imperative that you accept that you will not be riding with the first booking and might have to find another.
You shouldn't create a scene or yell at the driver. In addition, do not report the driver because Lyft has given them the right to choose.
3. Bring a towel
As a dog parent, it is your responsibility to clean up after your pet. You can bring a towel or a blanket to lay on the seat before having your dog sit in the car. It will prevent damages or messes from staying in the driver's vehicle.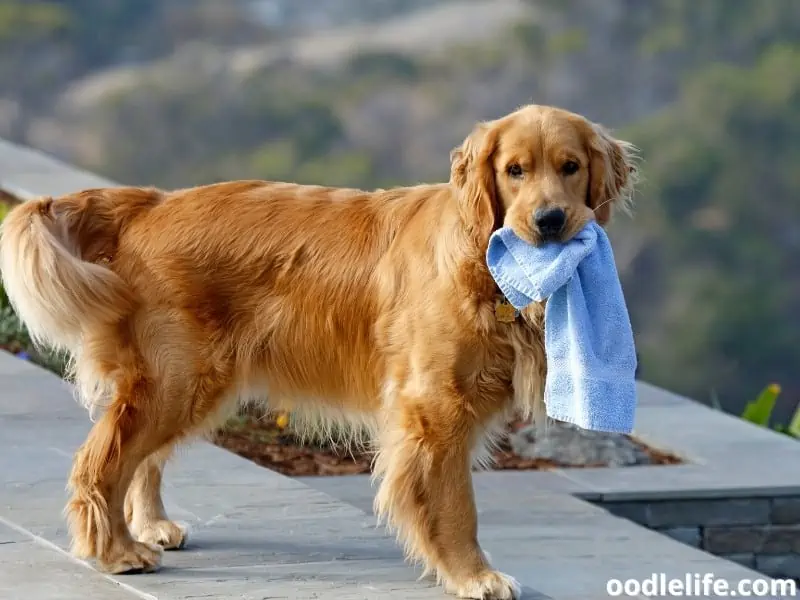 This will keep the driver at ease and will make the car ride smooth.
4. Don't lie about service animals
Lyft drivers are obligated to accept a ride if the client has a service animal. Needless to say, you should never lie about whether your dog is a service animal or not. If you get a driver that does not usually take pets, they may want to see proof of service prior to allowing the dog in their vehicle.
A lack of proof when lying will simply waste your and the driver's time.
5. Give a generous tip
After the ride comes to an end, you should tip your driver to show your appreciation. Handling a pet can be tough while driving especially if the driver is afraid of them or is not used to dogs. In addition, animals can be distracting while driving, which can make the drive stressful.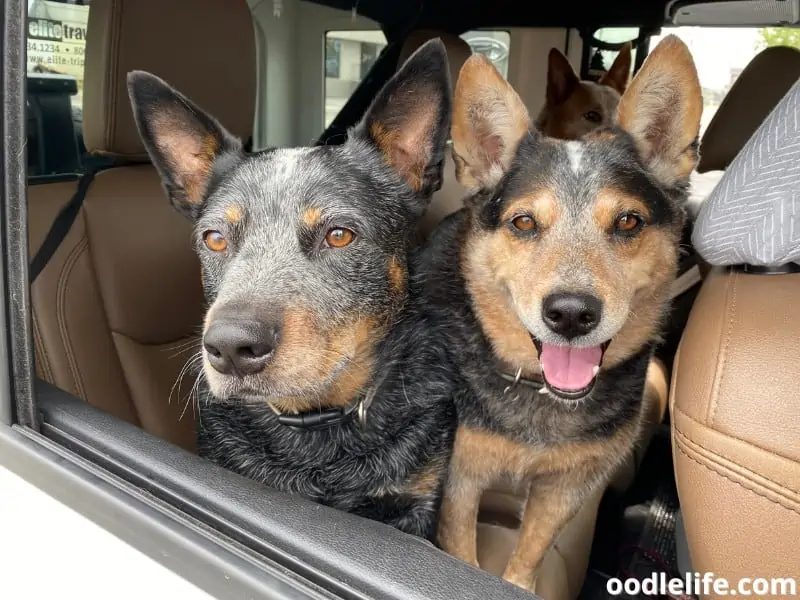 A generous tip will indicate that you appreciate your driver's effort and might motivate them to pick up other rides with pets in the future.
Final Thoughts
Even though Lyft does not have a specific service that allows pets to accompany the riders, you can still bring your four-legged companion along if the driver permits it. According to the updated pet policy, Lyft drivers are only obligated to accept service animals but have the discretion to refuse a rider with a non-service animal.
When you are assigned a driver, call them up and inform them that you have a pet. If the driver is comfortable, they will pick you up. You need to cancel the ride if your driver refuses to bring a pet in their car.
Lyft allows riders to request and cancel rides till they find a driver who will let them bring their dogs (or cats!) in the car.