Does Uber Allow Dogs? (2023 Updated Uber Pet Policy)
Dogs are more than just pets; they are indispensable companions. You would naturally want your dog to accompany you wherever you go. Since Uber is typically the mode of transportation, it makes sense to wonder if dogs are permitted.
And while the answer to the question "Does Uber allow dogs?" is "Yes," the company does not enforce it upon its drivers. The choice is ultimately up to the driver as it is their vehicle. Also, when the driver does allow a pet, you will need to follow certain rules and regulations.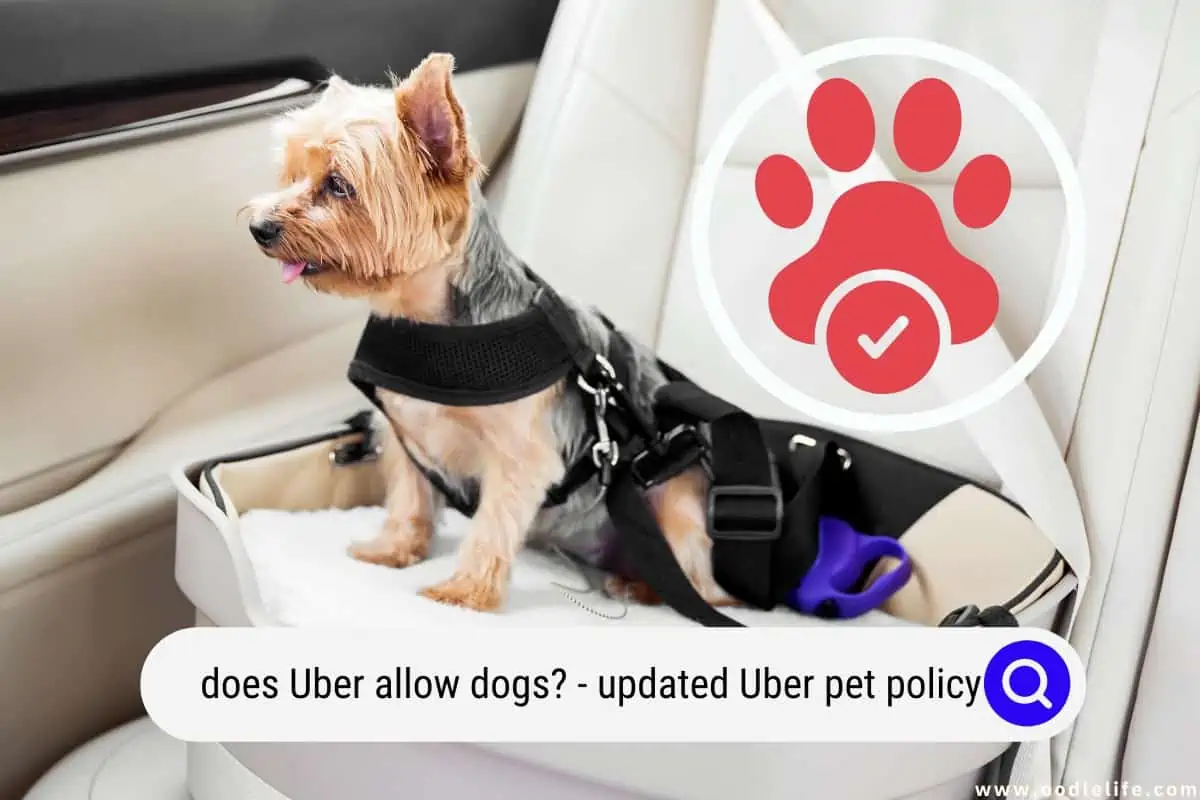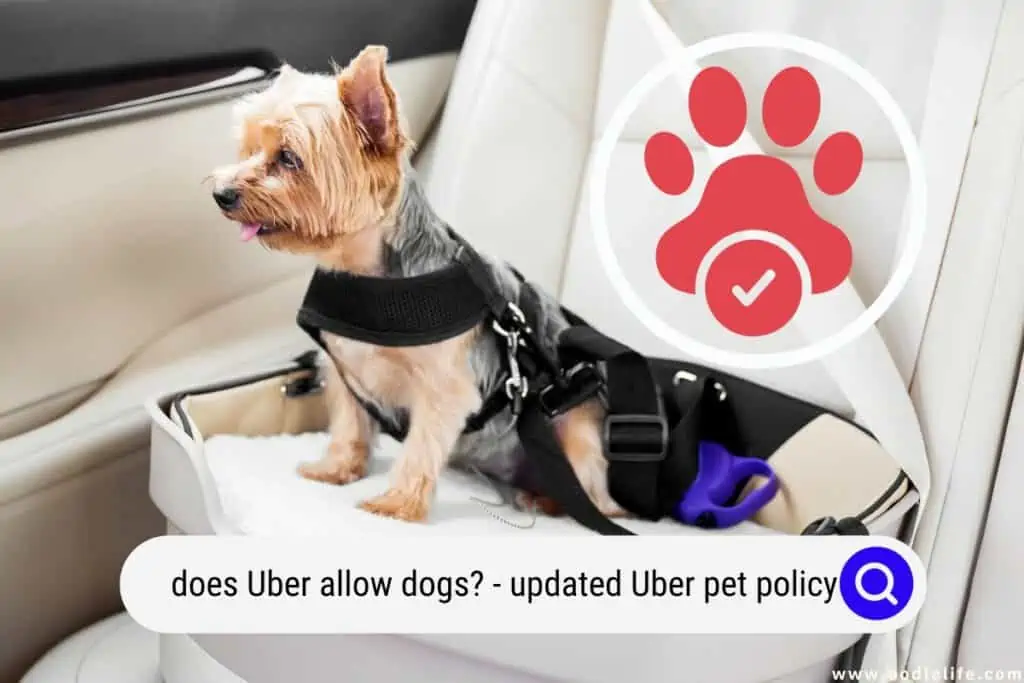 Uber offers Pet Friendly rides so you can ride with your pet. To learn more, keep reading.
Law On Transport Of Animals In A Car
Before talking about dogs in Uber, it is important to understand what the law has to say about transporting animals in a car.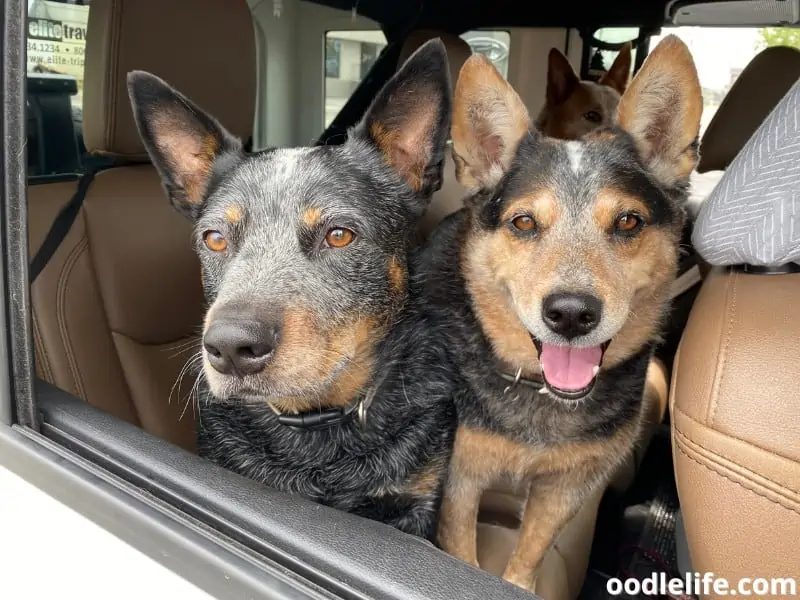 And while there is no law prohibiting transporting dogs in a vehicle, the dog restraint legislation varies between states in the USA.
Here are a few safety measures and regulations that you need to follow when transporting a dog:
A dog must be restrained using a crate, seat belt, or other restraint system. This is done to ensure the animal is not a hazard to the driver or a nuisance to other passengers.
The dog should not be in the front seat. This is for the dog's safety, as it can get seriously injured if the airbag deploys.
The dog must not be transported in a closed trunk.
You are not allowed to ride or drive with dogs in your lap.
You cannot transport unrestrained dogs in the back of a pickup or open truck.
If you are taking more than two dogs, you must physically separate them to avoid fighting and other problems.
Does Uber Allow Service Dogs?
Service dogs are allowed in car rides as it is made mandatory by law. Both the federal and state law enforce the law. No driver has the right to refuse a service animal on any grounds.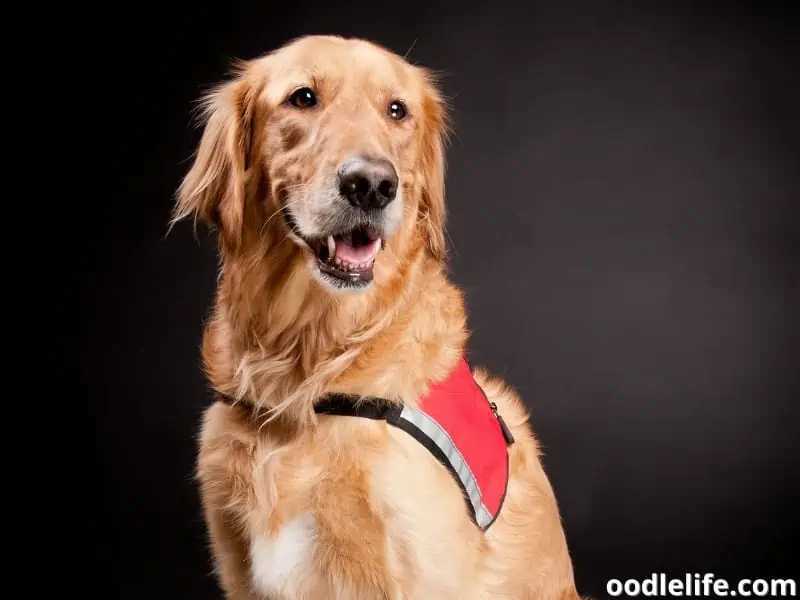 However, if you are sharing a ride, it is better to contact the driver to make sure there is room for your pooch.
Service dogs are companions of people with disabilities. They guide and help people who are blind, have mobility or mental issues, PTSD, and other issues. An animal is only certified as a service animal after it has undergone extensive training and can perform special tasks such as picking up dropped items, crossing roads, and other tasks to help its owner.
Can A Service Dog Be Denied?
Service animal rides are protected by the Americans with Disabilities Act (ADA). Service animals are vital for the basic functioning of their owners and need to accompany them everywhere. Hence, a service animal, as long as it is certified, cannot be denied by any cab driver.
Also, there is no ride fee for a service animal. A cleaning fee is also never applicable to passengers with service animals.
Does Uber Allow Dogs And Other Pets?
Uber is a pet-friendly ride-share company. However, the Uber Pet Policy states that it is not mandatory for the driver to accept a pet. Whether or not to entertain a pet is the decision of the driver alone.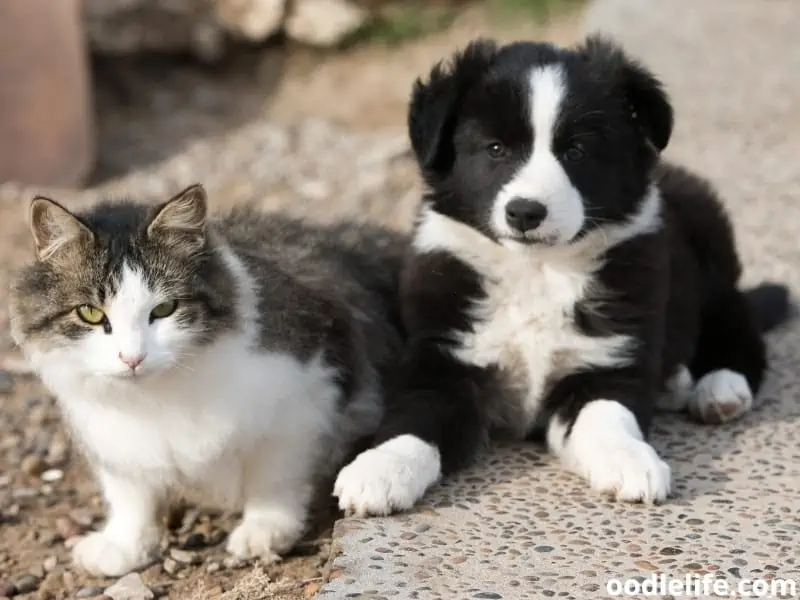 While most people love animals, the driver may be allergic to dog hair or have a phobia of certain animals. Also, drivers may be concerned about their belonging, due to which they may refuse to transport an animal. And as the car is the property of the driver and not the company, they can cancel the ride.
Drivers may also refuse to entertain a dog if they think they are uncontrolled.
So, if you book an Uber ride, it is better to contact the driver in advance and ensure they are comfortable having a dog in their vehicle.
Practices To Follow When Traveling With A Dog
When you contact your driver, you can let them know the size of your dog and any other detail that will help them decide whether to entertain you both. You will also have to vouch for your pet's good behavior and follow that up with actions.
You will also have to make sure there is no mess left behind. Wipe away any drool and remove any hair if present. Also, keep a close eye on your dog and ensure it does not scratch or chew anything inside the Uber.
Be respectful of the driver's property and carry a blanket or some sheet to seat your dog. You can also make your dog sit or stand on the car floor instead of the seat.
You must be aware that the driver can charge you a cleaning or repair fee if your dog has an urinating or defecating accident, drools excessively, leaves too much hair behind, or damages the car in any way.
Some other basics to know and follow when riding an Uber with a dog:
Only one pet is allowed per ride.
There is no restriction on the size of the animal. Both large and small dogs can be transported.
It is better to carry the pet in a crate, cage, or pet carrier to keep it safe. To avoid leaks, you can line it with absorbent paper.
Avoid traveling long distances.
Avoid feeding the dog before travel to prevent motion sickness.
Keep the dog on a leash at all times.
How To Guarantee A Spot For Your Dog In Uber?
While service dogs have a guaranteed spot, whether or not a service dog is allowed will depend upon the driver. However, there is still a way you can guarantee your dog an Uber ride.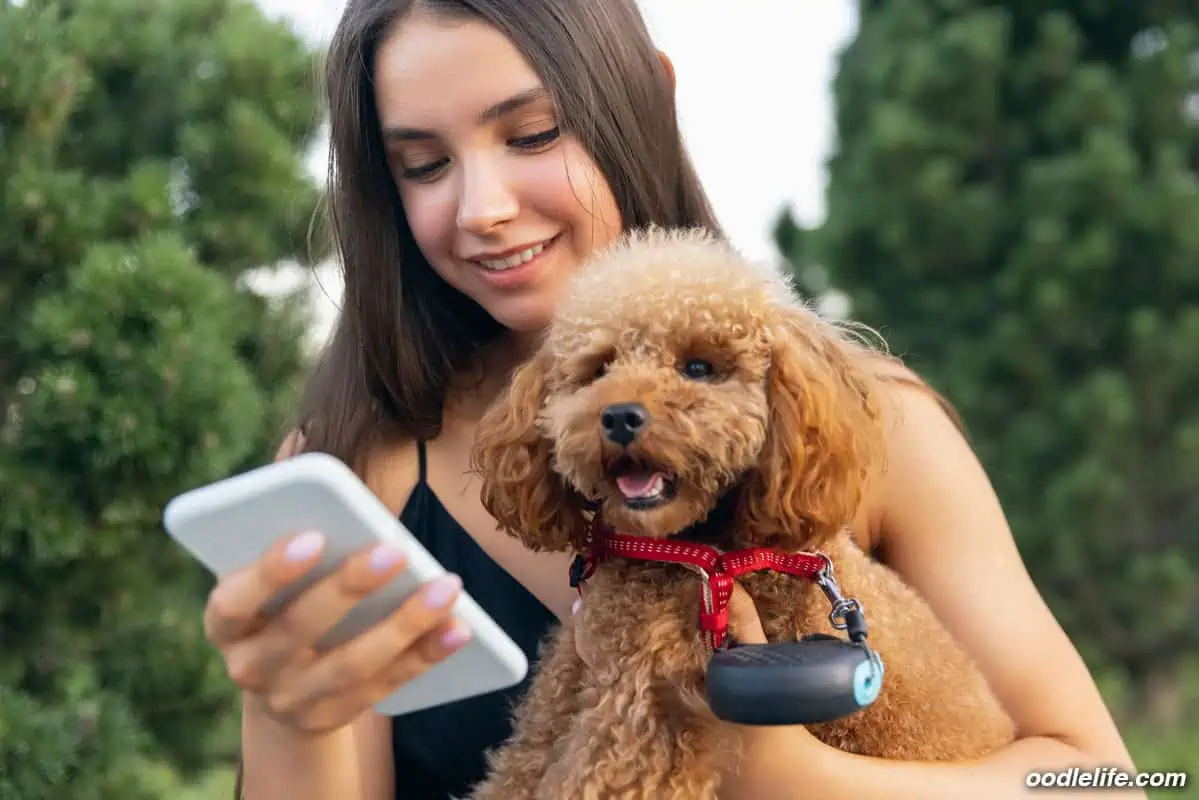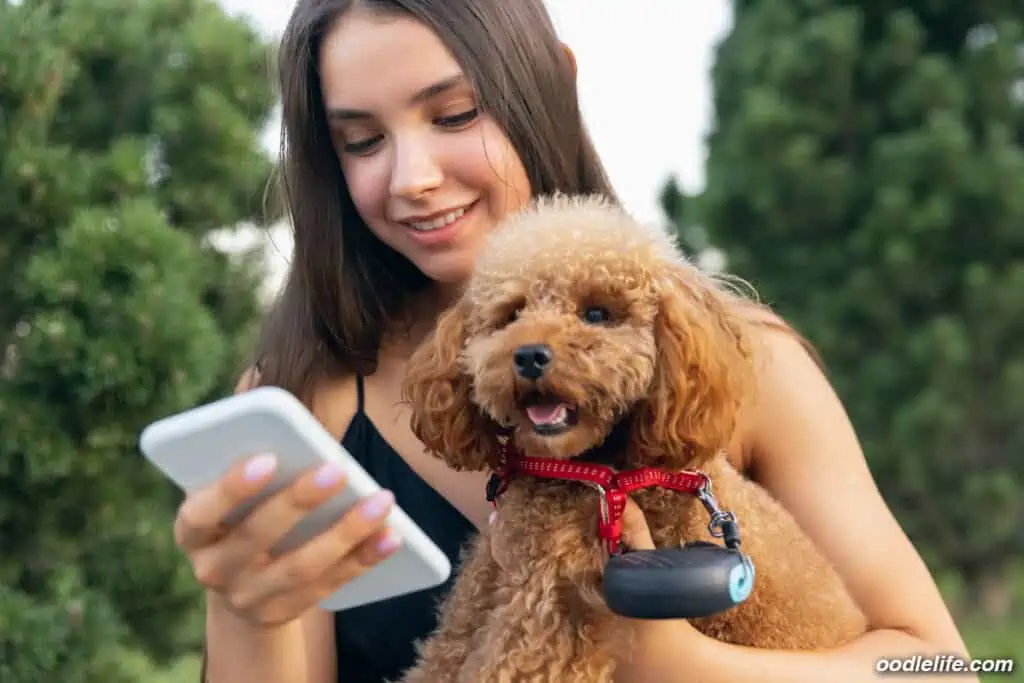 You can do so when traveling using UberX, which allows you to customize your ride to be pet-friendly. This will make sure you are matched with a driver who is dog-friendly, and you do not have to worry about last-minute cancellations.
You can also use the pet-friendly feature if available in your area. Pet-friendly rides are currently available in these areas:
Denver
Austin
New York City
Nashville
Minneapolis-St Paul
Phoenix
Philadelphia
Tampa Bay
If the ride is available in your city, you will automatically see an Uber Pet option on the app.
When traveling with a non-service animal, you will have to pay a traveling fee of $3 to $6. In addition, you may also have to pay a cleaning or damage fee if you spoil the vehicle in any way.
How To Request An Uber Pet Ride?
Follow the below steps to request a pet-friendly Uber ride:
Sign in to your Uber app
Choose your pickup and drop-off locations.
Select your desired ride type as Uber pet
Select request Uber pet
Frequently Asked Questions
Which Animals Does Uber Allow?
There are no restrictions on what animal is allowed on the ride. It is up to the driver. However, people have transported lizards, fish, guinea pigs, ferrets, rabbits, small rodents, and other small animals, apart from the usual cats and dogs.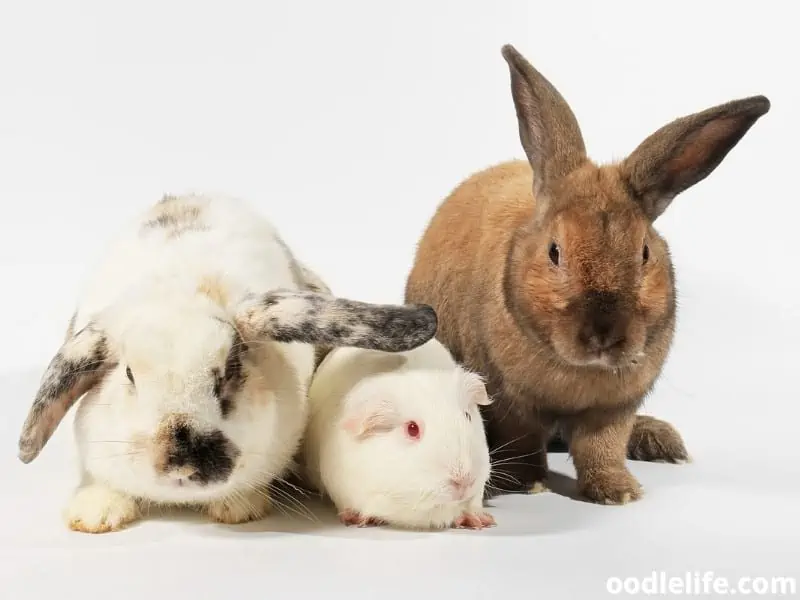 How Do You Go About Bringing Your Pet In An Uber?
Book an Uber Pet, which guarantees your pet a ride. Alternatively, even UberX will confirm a ride for your pet. Just customize the ride to be pet-friendly. If you book a regular Uber, the driver decides if your dog is allowed or not.
So, text or call your driver and confirm if they allow pets.
What Can You Do To Avoid The Cleaning Fee?
You must not dirty or ruin the vehicle's interior in any way to avoid the cleaning fee. Carry your dog in a crate with absorbent paper on the floor or if you have a large dog, make it stand on the floor of the back seat. You can also carry a blanket and make sure your pooch sits on it and not on the seat.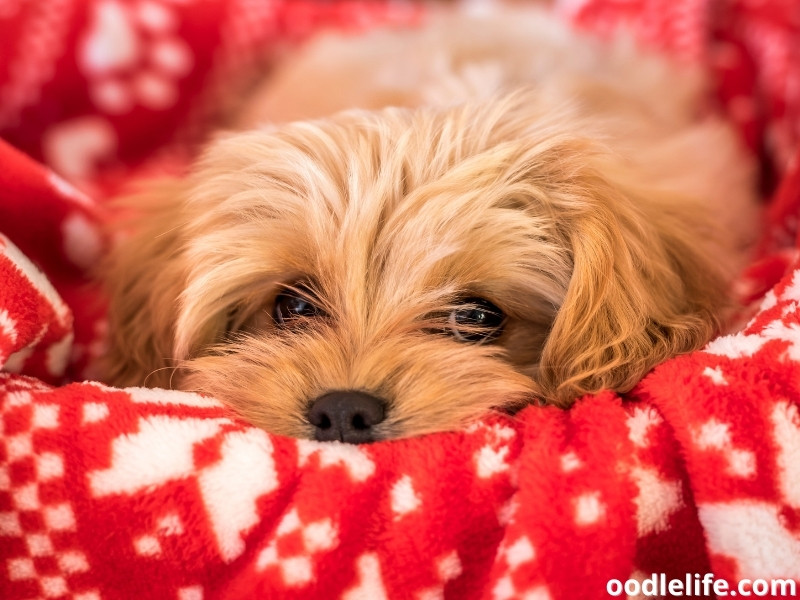 Also, clean off any drool, and make sure your dog doesn't eat or drink too much a few hours before the ride to avoid any accidents.
Can You Request An Uber Pet On UberX?
If you have both options in your area, you can choose either one, not both. If you choose UberX, it is up to the driver whether they will allow your pet. You will have to call the driver in advance and confirm the same.
Is Uber Pet A Different Ride?
Uber Pet is the same car used for regular rides; it is just that the driver allows pets in the vehicle. So, an Uber Pet must have 4 doors and must be able to carry 4 riders at one time. However, when it is a pet-friendly ride, only one additional passenger in the front seat, along with the pet and its owner in the back, are allowed.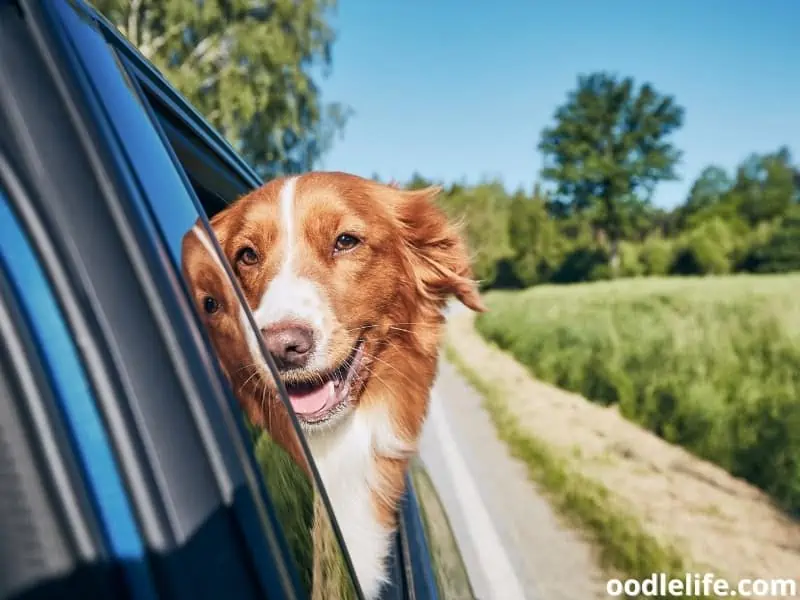 Can I Uber Just My Pet?
No, you cannot Uber just your pet, not even on Uber Pet. There must be someone to take care of the dog. Also, there is no recourse if the dog does not reach the destination. Use animal taxis instead.
The taxi driver is usually a certified animal first-aid provider, insured, animal-literate, and trained. Plus, you don't have to worry about cleaning or damage fees.
Conclusion
For people wondering does Uber allow dogs, the answer is yes. And while the company leaves the final decision of whether to allow dogs with the driver, their new Uber Pet guarantees your pet an Uber ride. However, it is only available in certain cities.
If you still wish to reserve a spot for your pooch, you can customize a pet-friendly ride with UberX.