5 Best Dog House Heaters in (2023 Update) [Dog Heaters for Outside]
If your pup is sleeping in an outdoor kennel in cold weather conditions sometime during the year, you'll want to make sure his home is comfortable and at the right temperature. Dog house heaters are the easiest and most effective way to help your pet stay warm.
This device will help your dog keep safe during the winter and avoid severe issues that can cause long-term and possibly detrimental health effects. This ranges from respiratory diseases to hypothermia, which can result in death.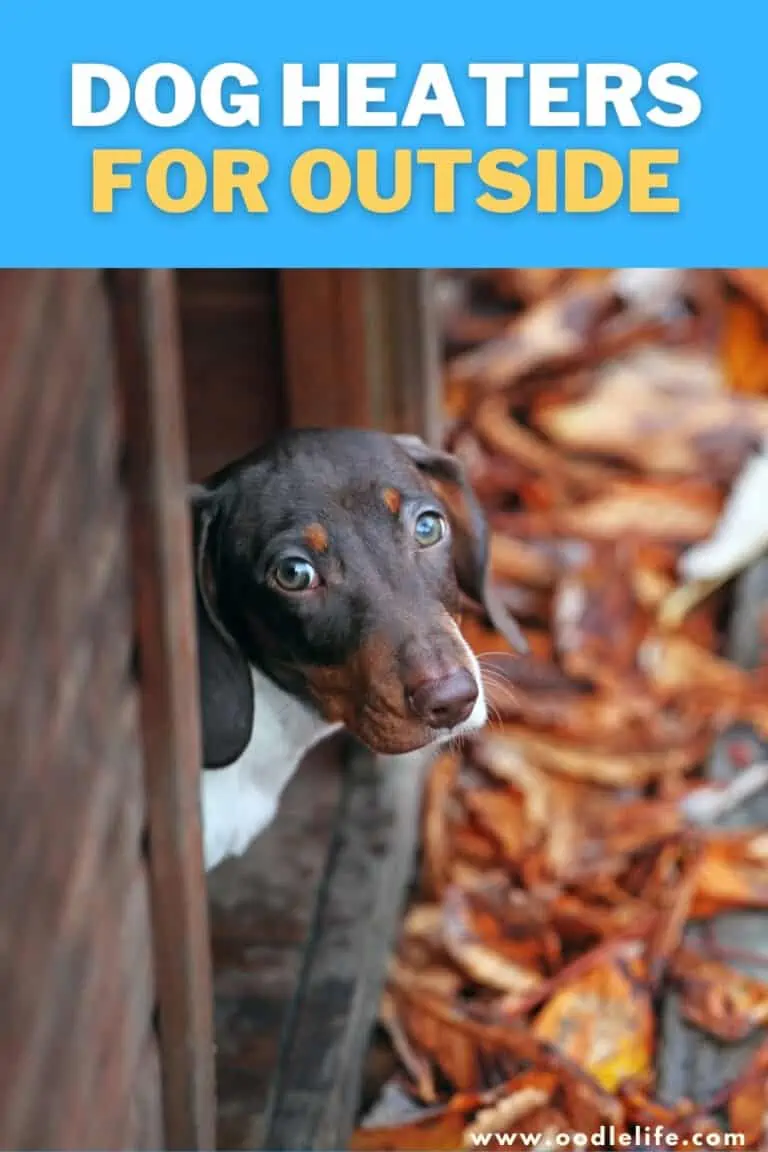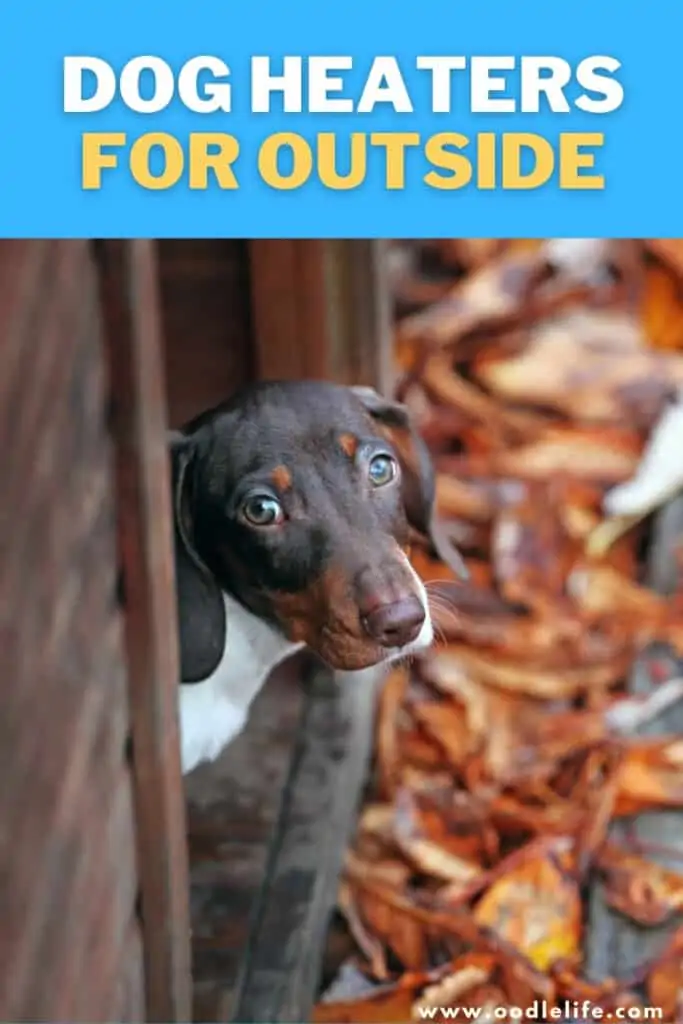 But what kind of heater is right for you? We've put together a list of the top five best dog house heaters for outside use, so you can choose the one that best suits your furry best friend's needs.
Types of Dog House Heaters
A dog house heater is a device that keeps your dog's kennel warm. There are many ways that these heaters work – they could be directly attached to the kennel, panel heaters, or heating pads. Some are electric, battery-operated, or microwavable.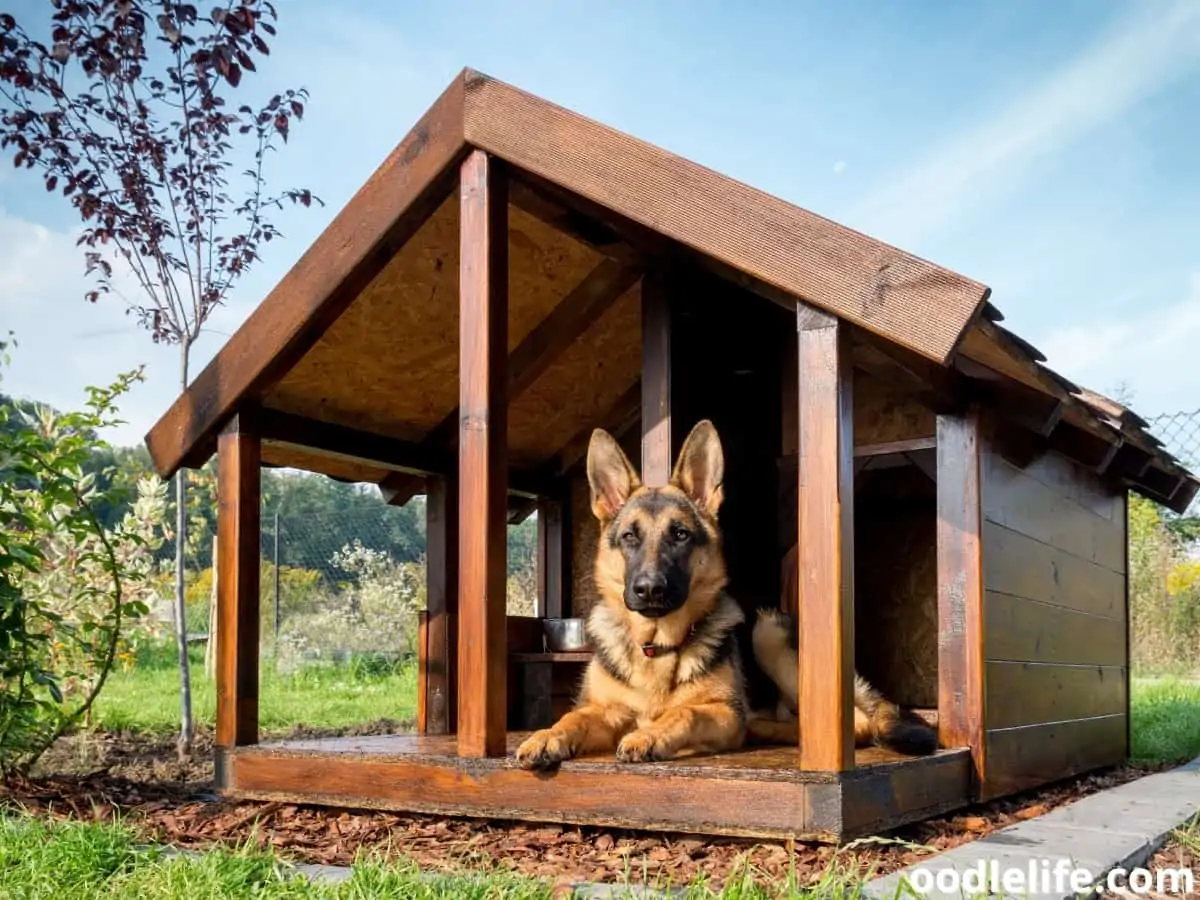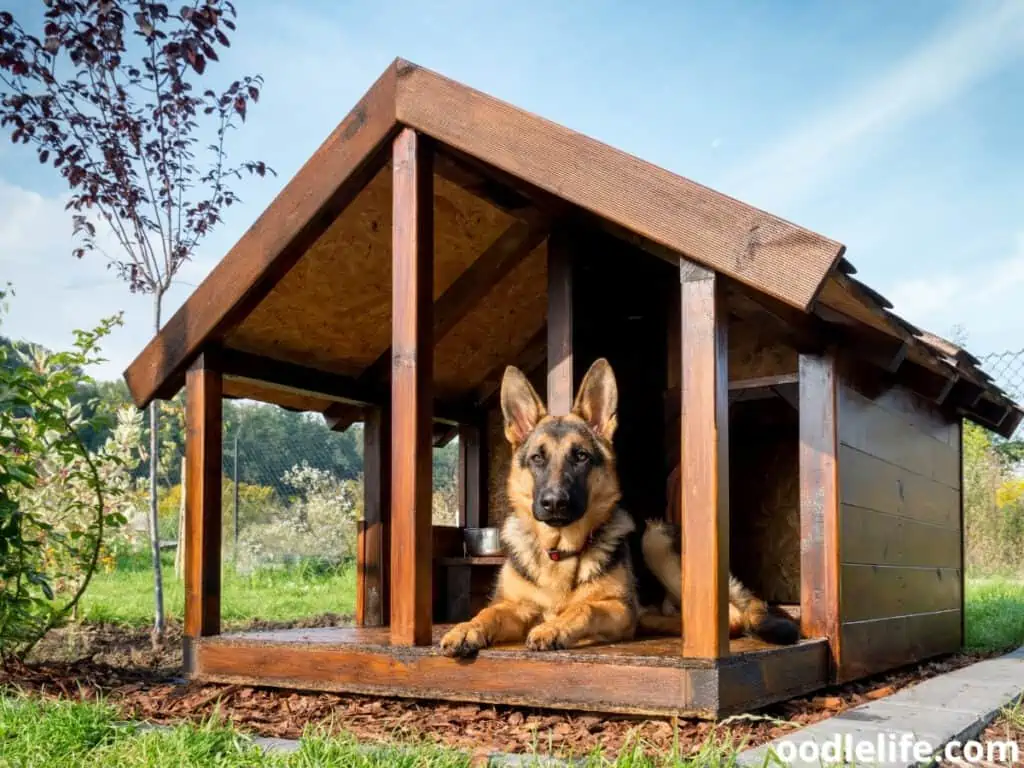 Heating Pads
Heating pads are ideal for dogs that spend some time outdoors, but not too much. They go under the dog bed, much like how a person may use a hot water bottle. Some may have a bedding top built-in.
Kennel Heater
Kennel heaters attach to the dog kennel itself. They regulate the internal air temperature and typically have safety mechanisms to keep your furry friend from chewing the cords.
Panel Heater
Panel heaters are usually more mobile and have the option to be moved from room to room or mounted. They're ideal for dogs that move around often or sleep inside and typically come with the lowerest energy bills of the three options.
The Five Best Dog House Heaters in 2022
Dog house heaters for outside come in a range of sizes, models, and prices. Your specific needs will vary; after all, the heater you need for a primarily indoor Chihuahua is not the same as what you'll need for an outdoor Husky. Any of these options will be safe and reliable.
Akoma Hound Heater Dog House Furnace
The Akoma Hound Heater Dog House Furnace [their website] is safe and easy to use for small and large dog houses. The heater will protect your pet from the cold and keep them comfy in the coldest of seasons. 
The most important part of this heater is safety. Since dogs don't have the capability to adjust thermostats, this heater has an automatic option. This is key for those worried about the possibility of man's best friend overheating.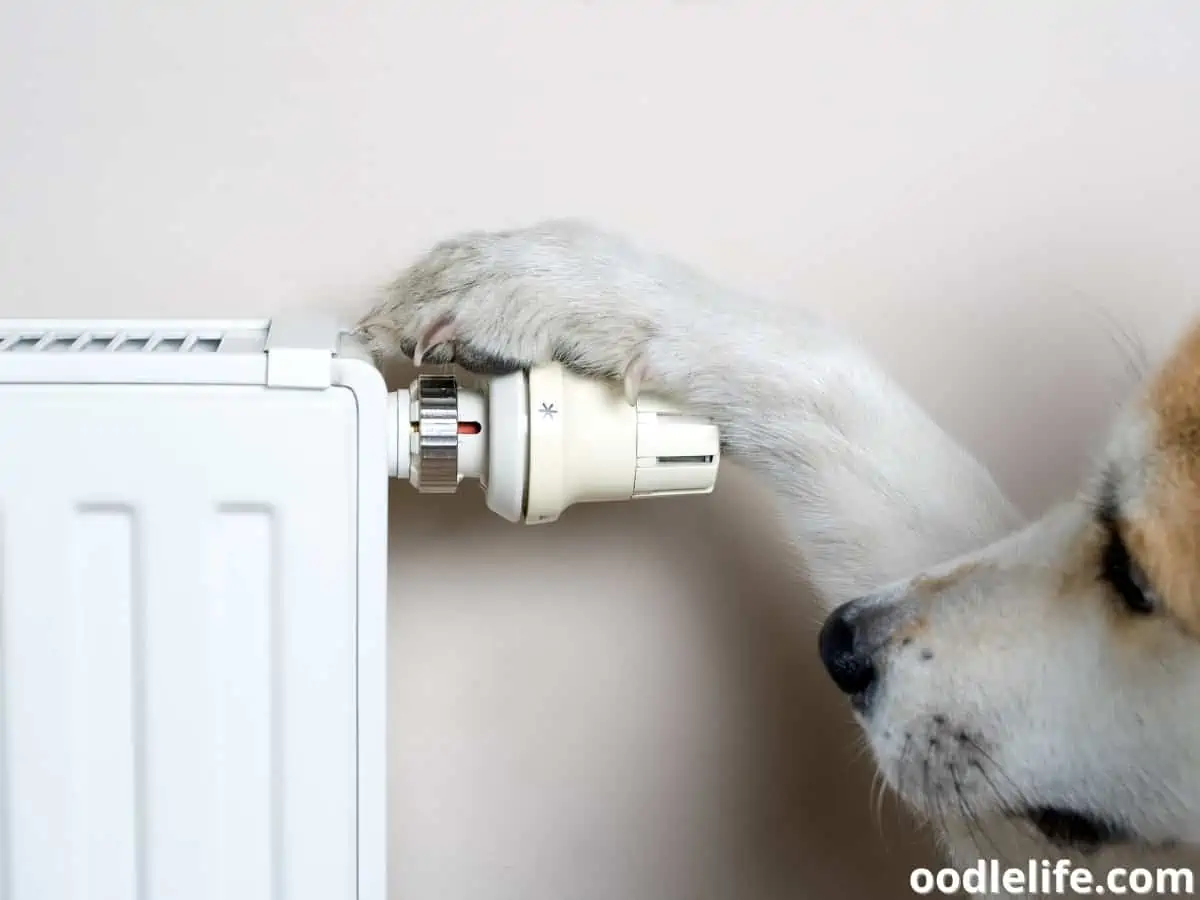 Key Features
Automatic thermostat
100% safe
Easy to install
Can heat up to 75 cubic feet
300-watt power
Product Specs
Brand: Hound Heater
Color: Black
Weight: 2.72 lbs
K&H Pet Products Lectro-Soft Outdoor Heated Bed
This heated outdoor bed is simple and affordable. [Their website] It can be used in heated or unheated dog houses, and since it is portable, it can also be used in your home, on your porch, in the garage, or just about anywhere else your dog may need a nap.
The pad works thermostatically, warming itself up to your dog's body temperature. This means that the bed should never exceed the natural body temperature of your pets, no matter the location. This heater is quite big, so it's ideal for larger or older dogs that need to sleep more often.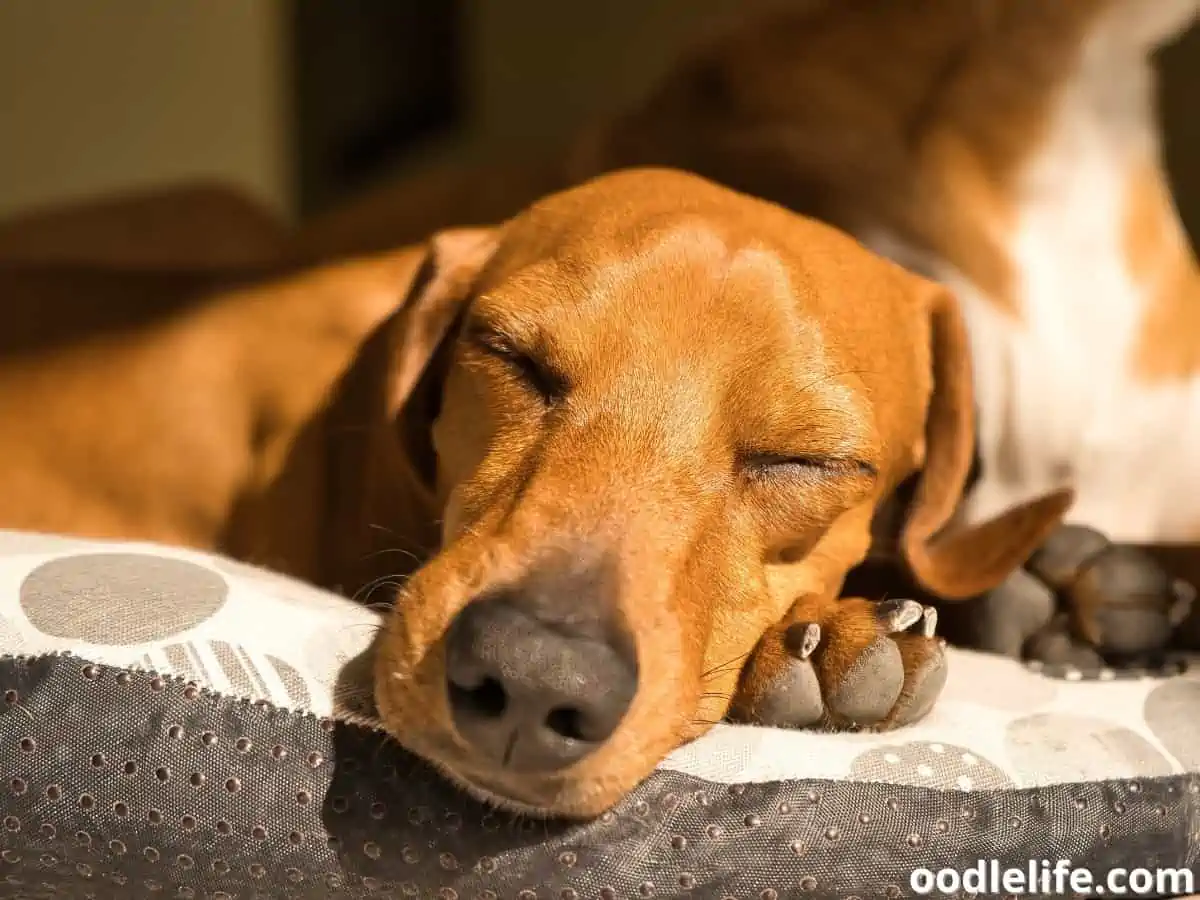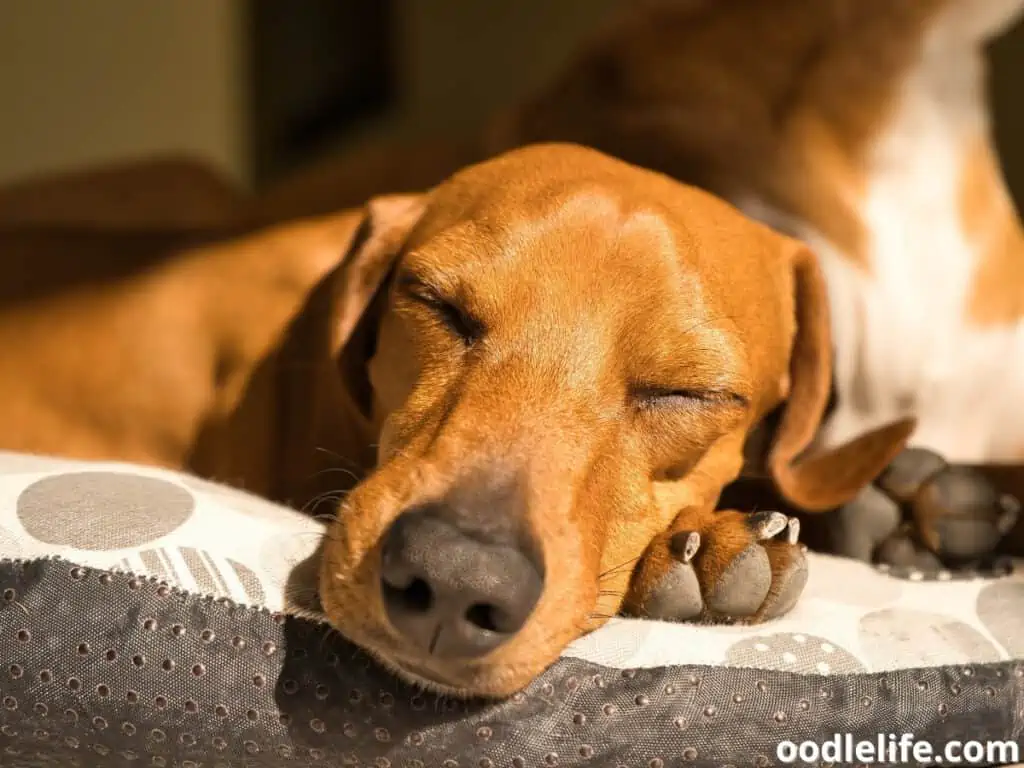 Key Features
Heated bed with fleece cover
Thermostatically controlled
Orthopedic foam interior
PCV exterior is easy to clean
Portable and can be for Indoor or outdoor use
Easy to clean
Product Specs
Brand: K&H Pet Products
Color: Tan
Heating Method: 60 watts, electric using a steel wrapped cord
Dimensions: 25 x 36 x 1.5 inches
Size: Large, at 25 X 36 Inches
DeLonghi HMP1500 Mica Panel Heater
This stylish and sleek heater is perfect for larger dog houses. [Delonghi Website] It comes with two settings, so you'll keep your pet warm in fairly low temperatures or just slightly chilly nights. While it can be mounted in a pet house, this heater has legs, so it can also just sit in your living room.
Key Features
Heating power ranges between 1500 watts and 750 watts
Adjustable thermostat
Thermal safety cut-off
Easy to Install
Can be mounted or sit on the floor
Product Specs
Brand: De'Longhi
Color: Black
Maximum Room Heating Size: 300 square feet
Power Source: Corded electric
Heating Method: Micathermic
Item Dimensions: 27 x 10 x 22
EconoHome Wall Mount Space Heater Panel
This heater [their website here] is both attractive and economical – so much so that they boast that you'll save 50% on your heating bill. The heating panel uses convection heating to produce a consistent temperature – without moisture or air being filtered. This makes it ideal for those who deal with allergies.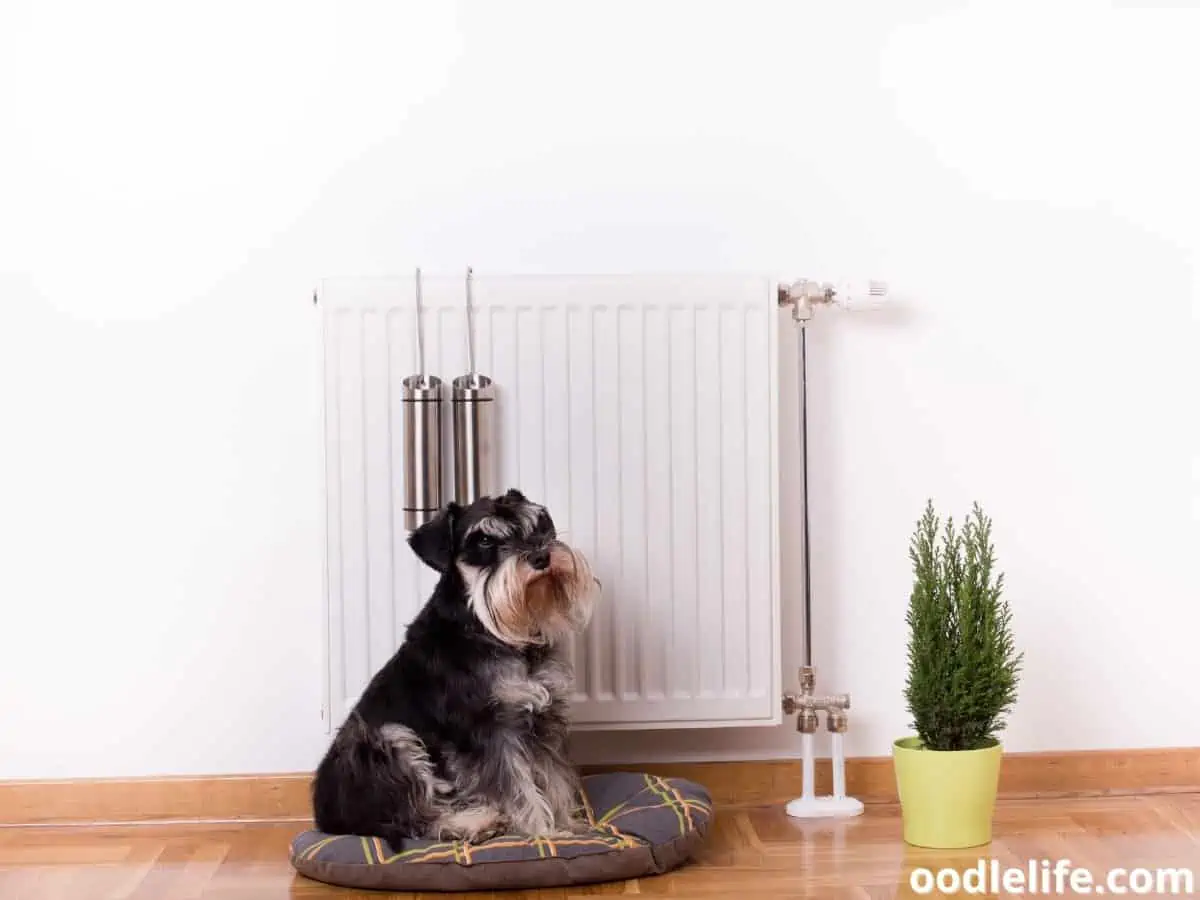 Key Features
Sleek design
Hardwire options
Convention heating tech
Three-year warranty
Product Specs
Brand: EconoHome
Color: White
Material: Superior calcium silicate material
Maximum Room Heating Size: 120 square feet
Heating Method: Radiant and infrared, fan and forced-air
Item Weight: 17.8 Pounds
Hound Heater Akoma Heat-N-Breeze Dog House Heater
This fan and heater combination tool [akoma website here] is ideal for those who live in environments that experience all four seasons. Built for a range of weather types, this heater will both cool your dog down on the sunny days of warmer seasons and warm them on the snowy nights during cold seasons. The temperature can be set using the built-in thermostat.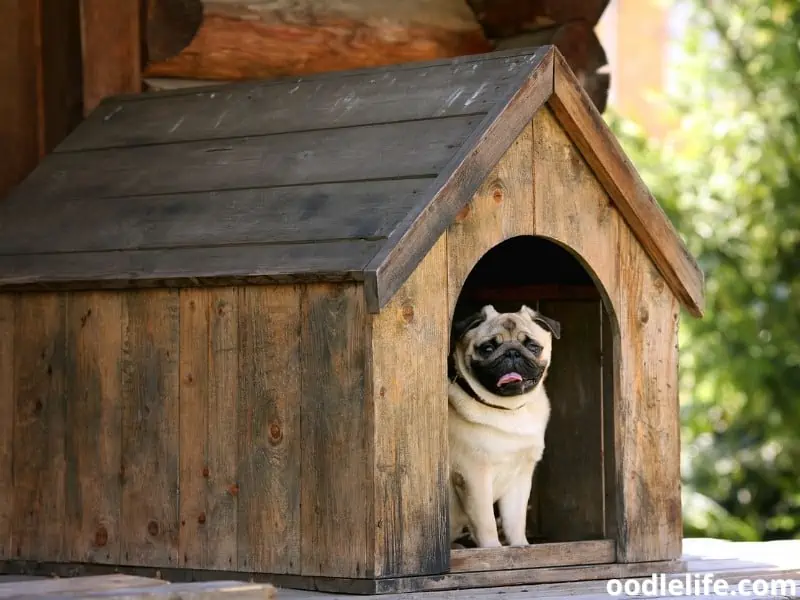 Key Features
Heating and fan elements in the same device
Built-in thermostat
Easy to install
Product Specs
Brand: AKOMA Dog Products
Color: Black
Size: 10″ x 10″ x 4.5″
Material: Metal
Frequently Asked Questions
Here are some answers to your most frequently asked questions about dog house heaters.
Are dog house heaters safe?
All the above-mentioned dog house heaters are safe. Still, you should always follow the specific installation and usage of the heaters you purchase to ensure your dog's safety. Also, double-check the size: there should always be space between the animal and heater, so smaller dog houses are more difficult to furnish than larger ones.
When should I use a dog house heater?
This usually depends on the climate in your region. Dogs naturally heat themselves up and can generally do well with temperatures around 60 degrees Fahrenheit, although this varies from breed to breed.
Besides, older dogs, young puppies, and pregnant females will need extra help to keep warm. Watch for signs that might indicate your pet is cold: If you notice your dog shivering when he's outside, be sure to invest in a dog heater.
Where should I place the dog house heater?
If you buy a mountable heater, make sure to mount it as the instructions detail. Some will go on the wall, the others on the roof. Like with heating lamps, make sure to follow the instructions.
With heating beds, place them indoors, as they're not as warm as the other dog house heaters.
Are the cords safe?
Most dog house heaters for outside protect their electrical cords, either wrapping them in steel or other chew-resistant materials.
However, if you have a dog that's been known to chew on cords, you should double-check the heater specifics, as some chapter models do not offer the same protections as those on this list.
So, What Is the Best Dog House Heater?
At the end of the day, only you can choose the best dog house. Just make sure to do your research and explore your options, and you'll have one happy (and warm) pup.