Dog Popsicles: 13 DIY Recipes for Pupsicles
Ahhhh, sweet, sweet, summertime. Oh, how our pups love to enjoy the outdoors on a warm summer day. However, the heat can sometimes get to your furry friend, and you need a quick and easy way to help them cool off.
So what would be better than to grab a frosty, cool pupsicle?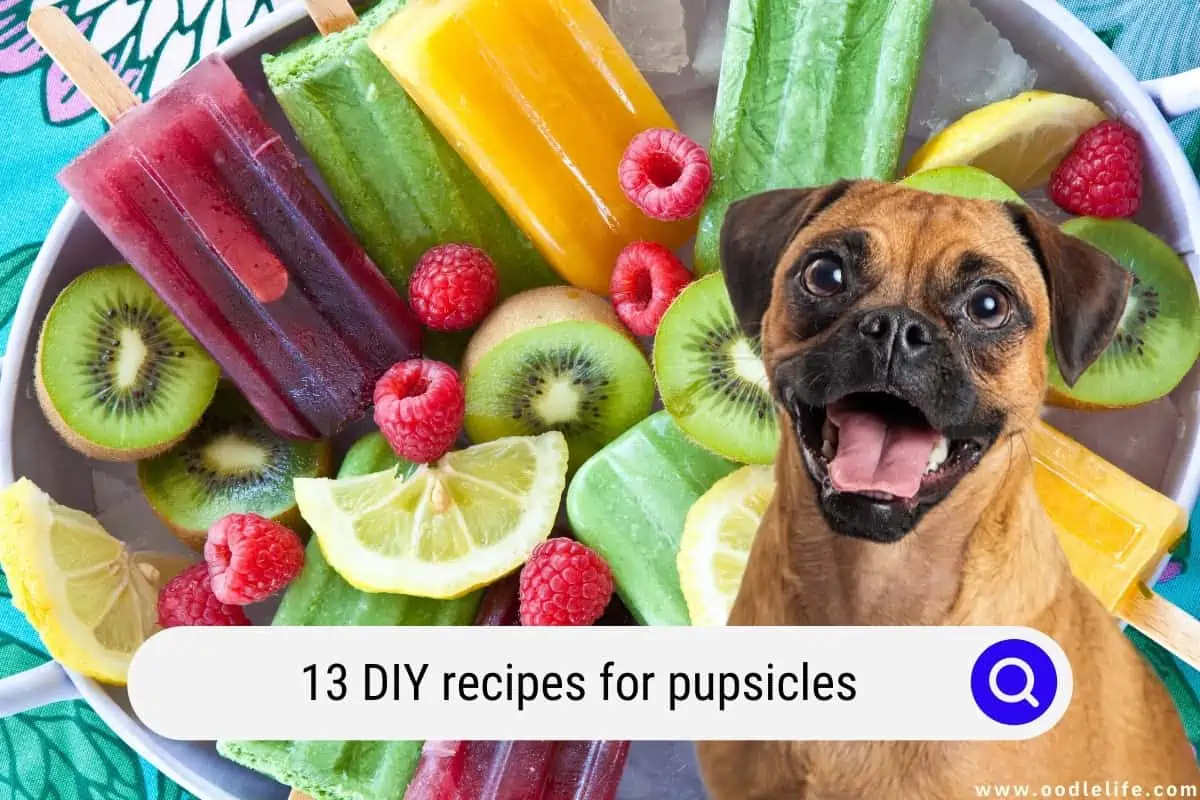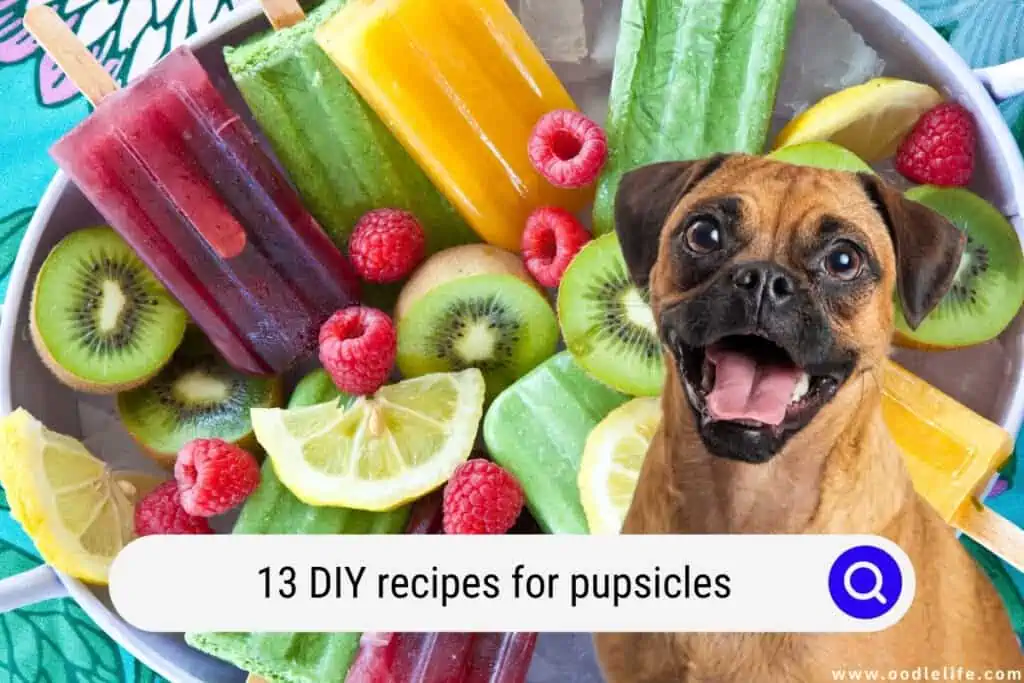 What is a pupsicle, you may be wondering? A pupsicle is precisely what it sounds like, a popsicle but for puppies!
You want to offer your pup a tasty treat to help them cool down, but you also want something that will be healthy for them too. That's why making your own pupsicles is the perfect way to achieve this.
Just one important note before making any recipe for your four-legged family member: Check all the ingredients you use to ensure they don't contain xylitol. This artificial sweetener is often found in non-sugar or diet versions of foods, and even a tiny amount can be toxic to dogs.
Listed below are the top 13 DIY recipes for pupsicles. Your pup won't be able to get enough.
1. Peanut Butter Yogurt Dog Pupsicles
Peanut butter yogurt pupiscles are the perfect treat for your dog on a hot summer day. Peanut butter is a high-protein snack that benefits your dog's health and is super delicious. In addition, dogs love the taste of peanut butter.
Yogurt is a perfect snack for your canine pal because it is a dog-safe dairy product that provides your pup with the probiotics needed to maintain a healthy digestive system. This recipe is super fun and easy to use.
2. Beef Pupsicles
What on earth could a dog possibly love more than beef? These beef pupsicles are the perfect recipe for a treat that will cool down your pup and excite their taste buds.
You simply mix beef bone broth and yogurt together and freeze. You can then top it off with your dog's favorite beefy dog treat for a bonus. Or completely switch up this recipe and use chicken broth for a different variation your dog will likely enjoy.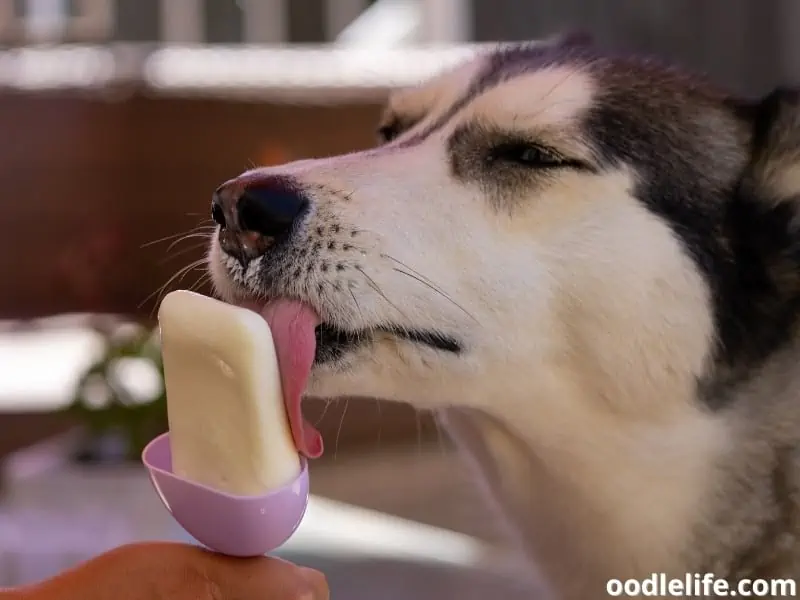 3. Two-Ingredient Frozen Dog Treats
These two-ingredient frozen dog treats are another fun treat to help your pup cool down in the heat. You can make them three ways, so you're sure to find the perfect combination for your dog.
You can choose to make a banana, peanut butter, yogurt, and berries mix or a hearty, pumpkin-banana flavored treat for your panting pup—each using just two ingredients, super simple yet tasty.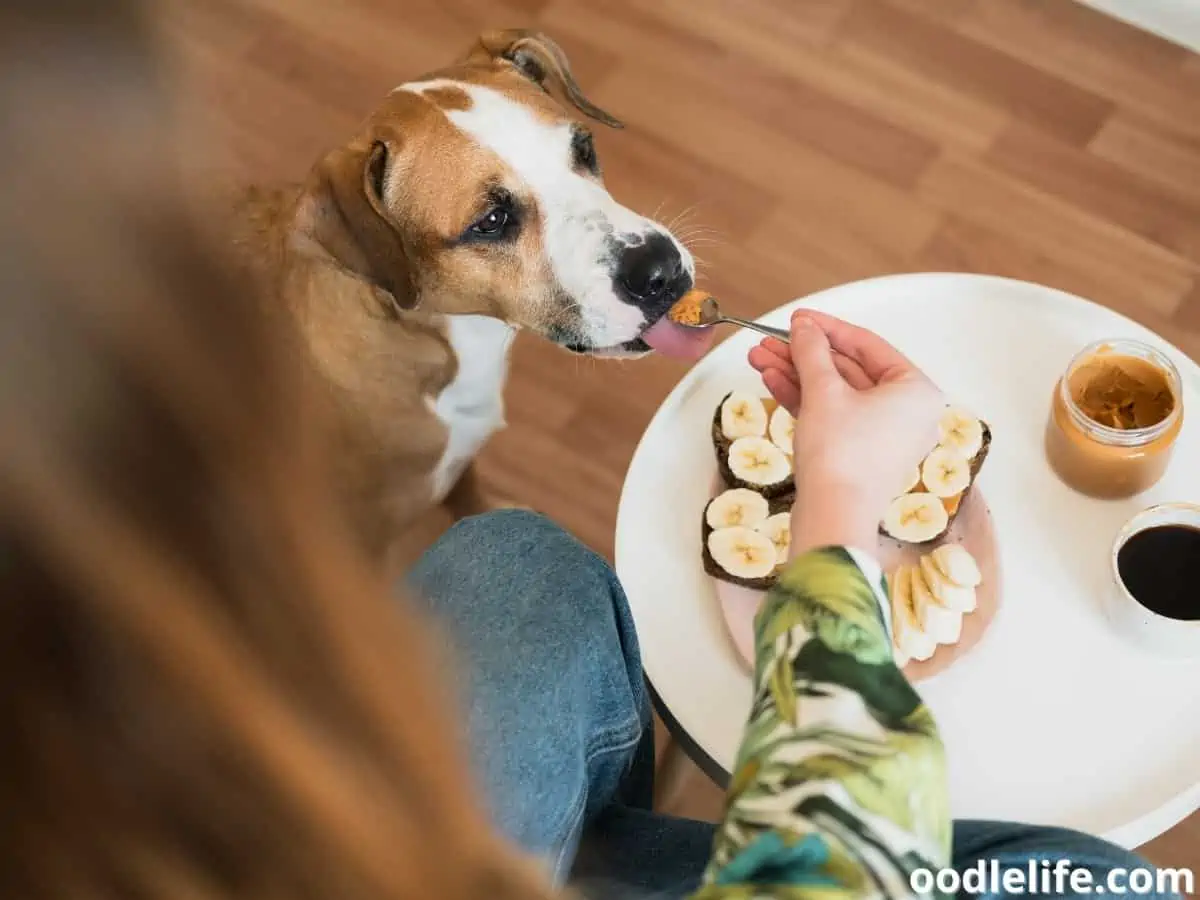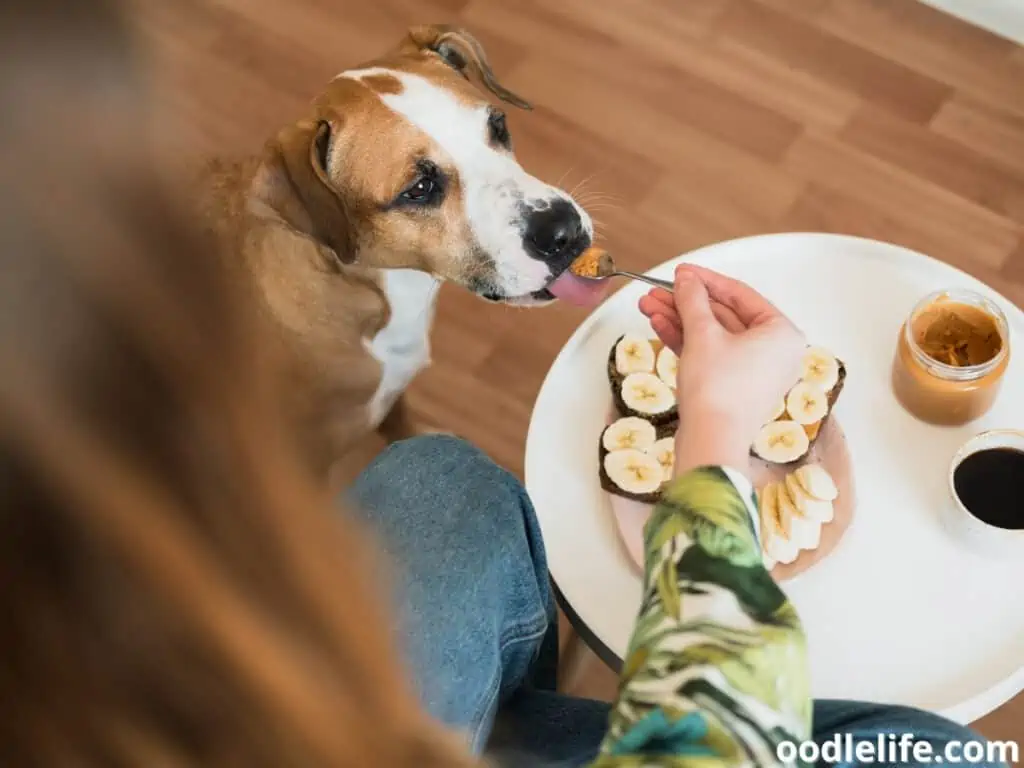 4. Watermelon Pupsicles
Another popular flavor when trying to find the best DIY recipes for pupsicles, is watermelon. Watermelon is packed with water to keep your dog hydrated and cool at the same time. They're easy to make, and dogs go crazy for them.
You can even switch it up and use a yellow watermelon if you want something cool and unique.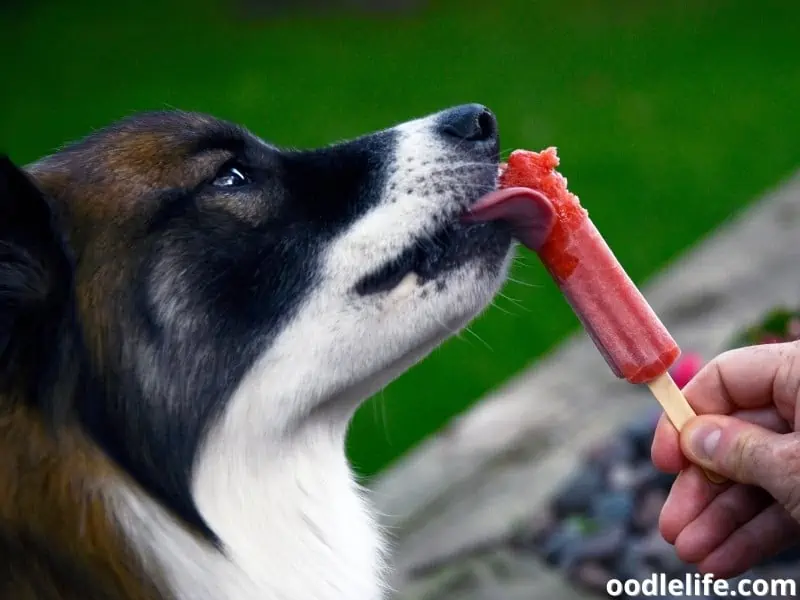 5. Watermelon Carrot Pupsicles
Speaking of watermelon, another perfect pupsicle recipe that your dog will be drooling for is this watermelon carrot pupsicle recipe.
Carrots are incredibly healthy for dogs because they're packed with vitamin A for eye health and are also a favorite vegetable among our canine friends. Mix that with the tasty, watery goodness of the watermelon, and you have the perfect, icy puppy snack.
6. Apple Yogurt Pupsicle Recipe
This tasty yet simple pupsicle recipe will have all the dogs coming to your yard for a treat. Apples are high in fiber and vitamin C to boost your dog's immune system while also cooling down from the summer heat.
Just be sure to remove all apple seeds, as they contain cyanide and could be hazardous to your dog's health if eaten in large quantities.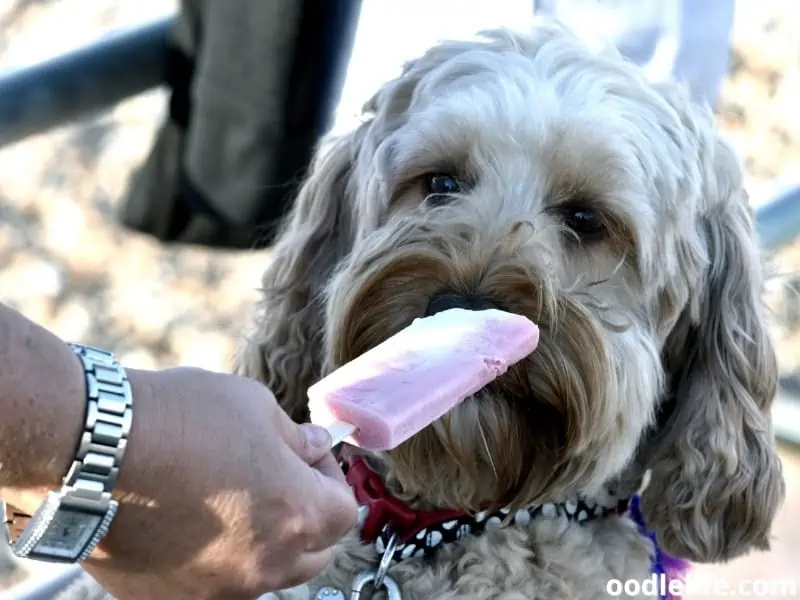 7. Easy-Peasy Meaty Frozen Dog Treaty
The easy-peasy meaty frozen dog treat recipe is a great treat to feed your dog on a super hot day. Before freezing, combine non-fat yogurt with wet dog food or meat paste, liver treats, and meat chews. Once frozen, the treat will appear in layers and look meaty and delicious for your dog's drooling mouth.
You can switch up this recipe by using different dog food flavors or meat paste or adding other meat-flavored treats that your dog loves. You can also replace the liver treats with a piece of beef jerky or fresh meat from your kitchen to give your dog more desire to eat the tasty treat.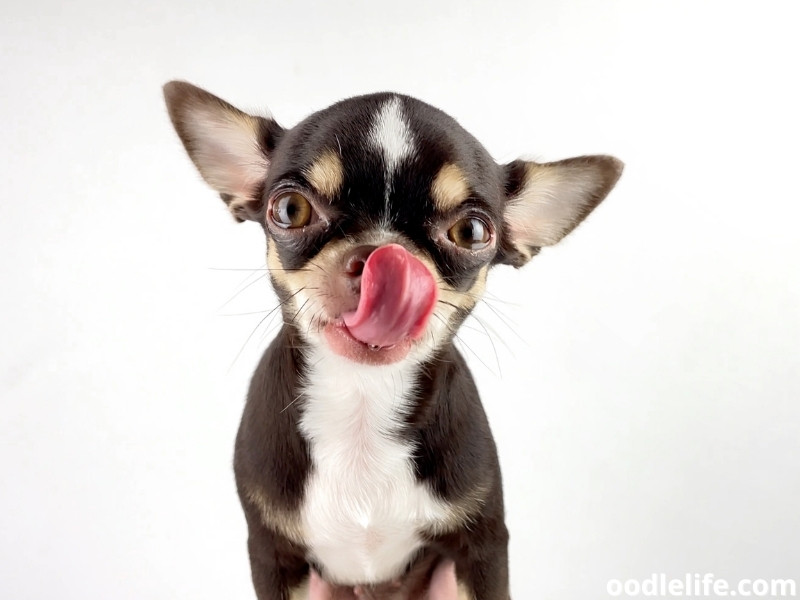 8. Peanut Butter Berry Pupsicles
In the search for the best DIY recipes for pupsicles, I just can't forget this super fabulous peanut butter berry pupsicle recipe. It's an easy recipe to follow, and your dog will thank you for this tasty, frozen treat.
Blueberries are a popular fruit with most dogs, so adding the blueberry flavor to the creamy peanut butter flavor is just what your dog needs to enjoy this icy treat. Of course, blueberries are also a superfood for humans, so you best believe they're healthy for your dog.
For this recipe, you blend milk, peanut butter, frozen blueberries, bananas, and honey (if you desire) and then pop them into the freezer to set. Dogs love this flavor combination, and you'll love the health benefits it has for your dog.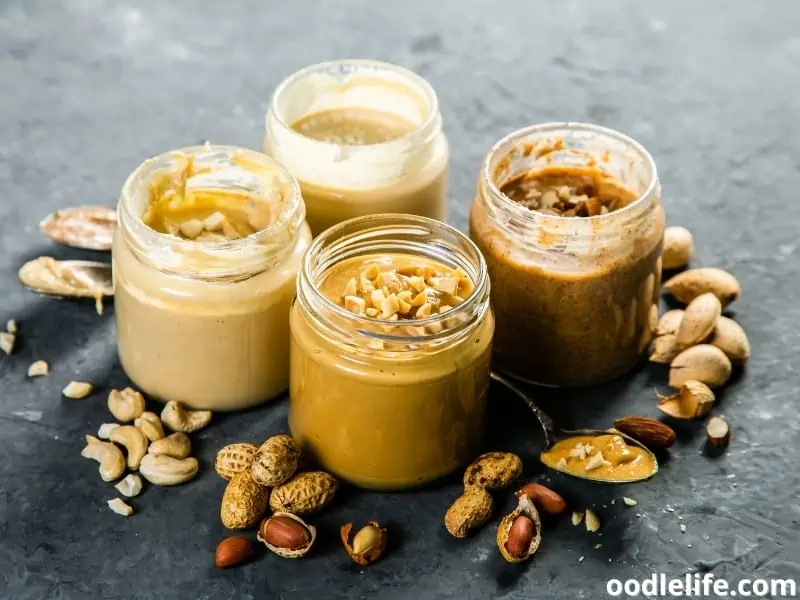 9. Dairy-Free Tropical Twist Pupsicles
Some dogs may not tolerate dairy very well, so try this delicious dairy-free pupsicle recipe for something lighter and dairy-free. This recipe combines two of the most popular tropical fruits, pineapples, and watermelon, for a fruity flavored treat that even you'll want to try.
If you want to go all out for your dog, get some bone-shaped molds and pour the fruity mixture into them before freezing to create a cute and fun frozen treat in a shape your dog should be familiar with.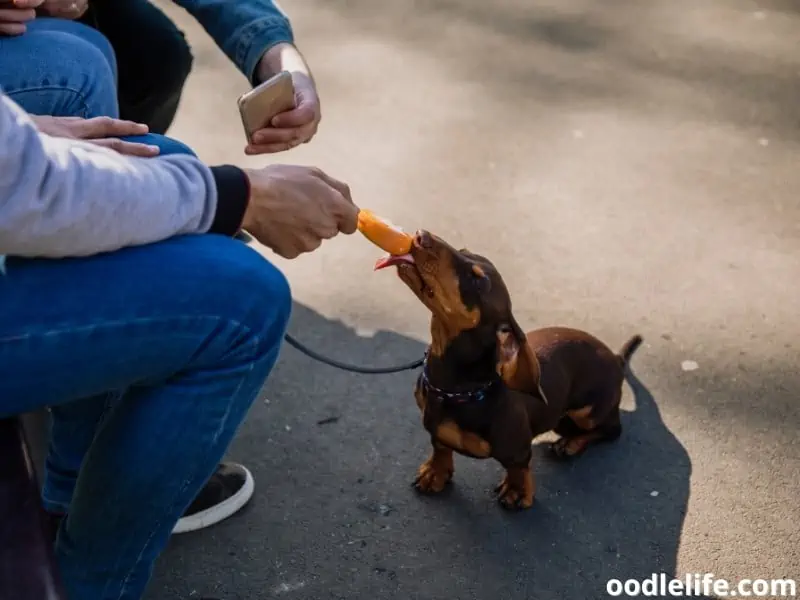 10. Callie's Cantaloupe and Yogurt Pupsicles
These pupsicles are a delicious blend of melon, yogurt, and a meaty dog treat. Blending the cantaloupe and yogurt together, you create a creamy base for your pupsicle and then top it off with a beefy dog treat stick to serve as both the "popsicle stick" and added flavor. Once this is done, just pop them into the freezer, and you'll get a tasty and adorable puppy snack.
Some other fruity variations that you can use in place of the cantaloupe include mango, strawberries, peaches, apples, or honeydew.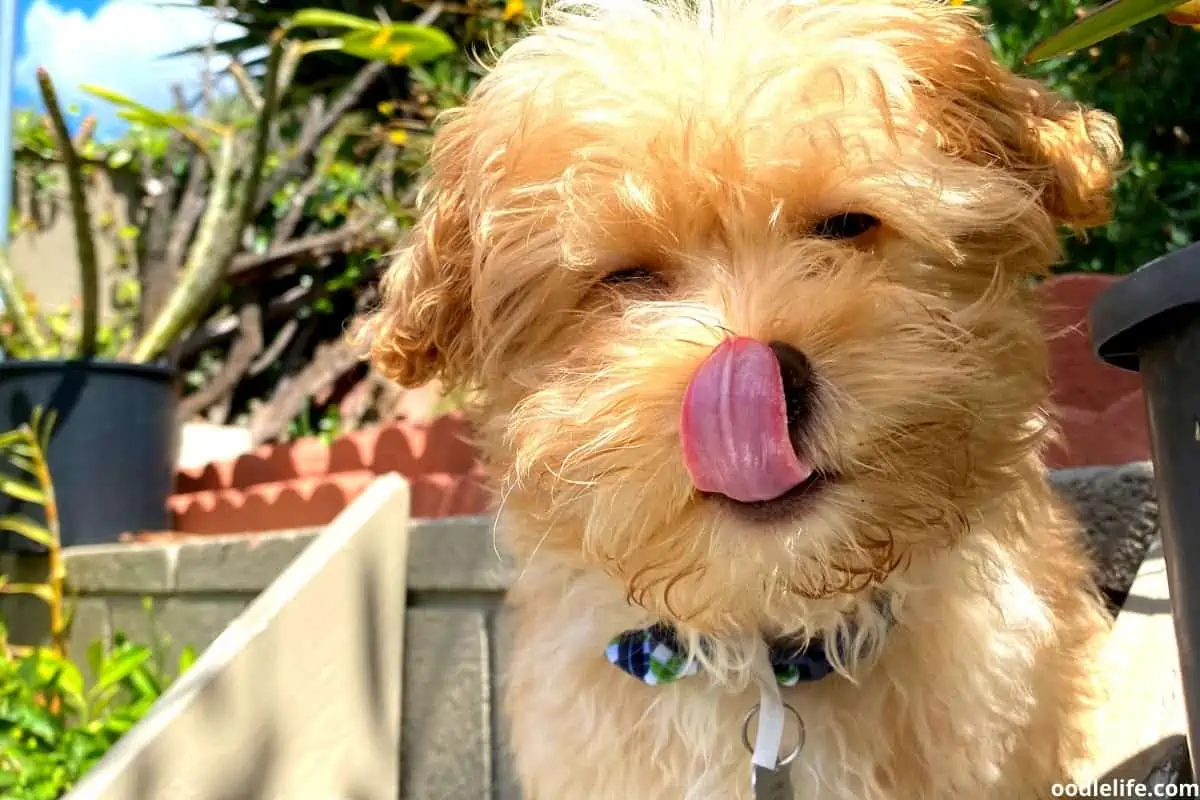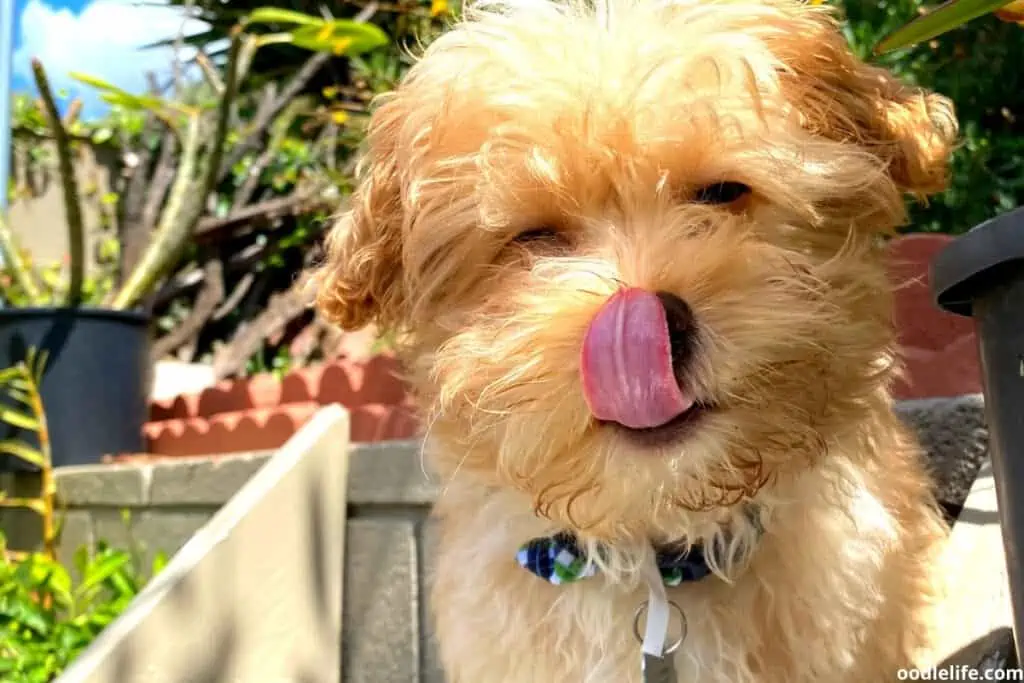 11. Three-Ingredient Pupsicle Pops
This three-ingredient pupsicle pop recipe is unique yet also favored by dogs. The three ingredients are cucumber, coconut water, and watermelon. Combining these three flavors creates a refreshing, cool treat that your pup will go crazy for.
Not only is this treat super yummy, but it's also incredibly healthy. Watermelon is full of vitamins and minerals that your dog will need to replenish electrolytes after a long day of playing outside in the heat. Cucumbers are also full of water for hydration, and coconut water has additional electrolytes and calcium for strong bones.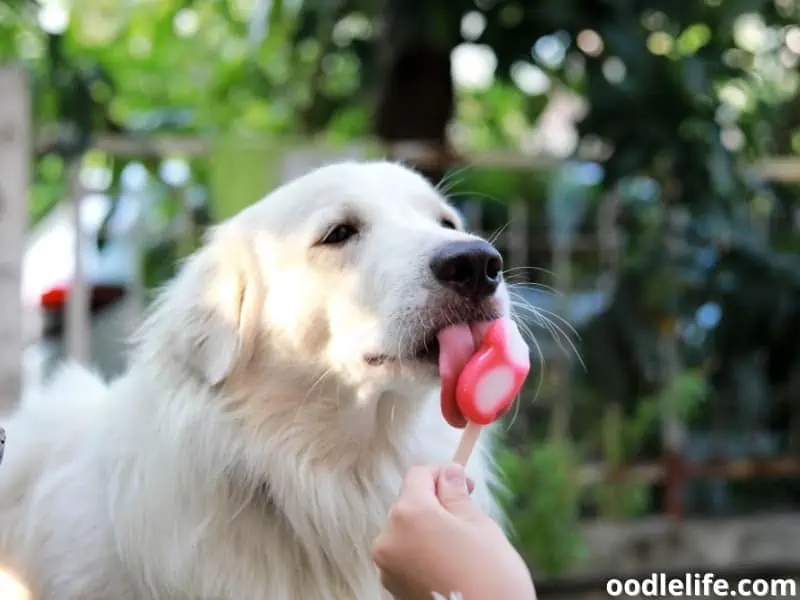 12. Red, White, and Blue Patriotic Pops
A fun twist to making your own dog popsicles is that you can make them look however you want, so why not try a patriotic red, white, and blue pop to celebrate the 4th of July this summertime.
These patriotic pops use strawberries, blueberries, and coconut milk to create an American-themed pop with a red, white, and blue appearance. You simply blend the fruit with the coconut milk and layer them accordingly to make this patriotic pop. As an added bonus, both you and your pup can enjoy this delicious snack together.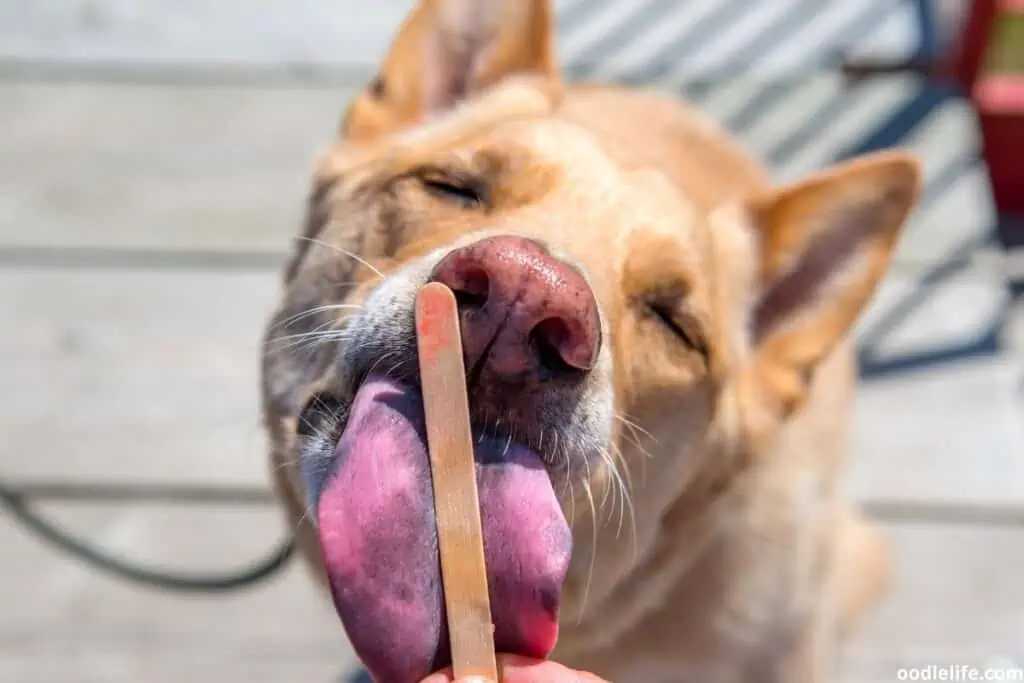 13. Brothsicle Chicken Broth Pupsicle
Finally, in our search for the top 13 DIY recipes for pupsicles, we come across a meaty and nutritious recipe, the brothsicle. The chicken brothsicle pupsicle is one that every dog will enjoy. Your dog will appreciate the flavorful, meaty goodness while reaping the benefits of a high-protein snack.
This one is a bit more labor-intensive as it uses real cooked chicken, but it's so worth it to give your dog a healthy treat that will also become one of his favorite snacks.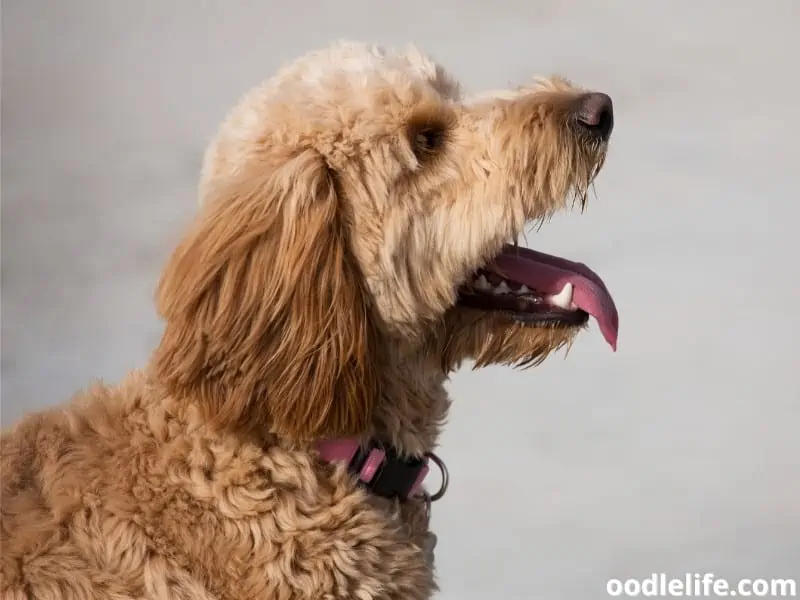 Conclusion
Now that you're fully aware of the many varieties of DIY recipes for pupsicles, it's your turn to get creative and try one out. So play around with it and find one your pup loves so you can cool down this summer with a healthy, frozen treat.