7 Best English Bulldog Breeders in Texas (2023 Update)
English Bulldogs have risen in popularity among dog owners in the last few years, and the Kennel Clubs say they're the 5th most popular dog worldwide! These chunky, wrinkly, and loveable dogs make great companions. 
If you can't fathom owning another dog breed and have your heart set on an English Bulldog, you'll need to find a reputable breeder.
$300 2023 Discount!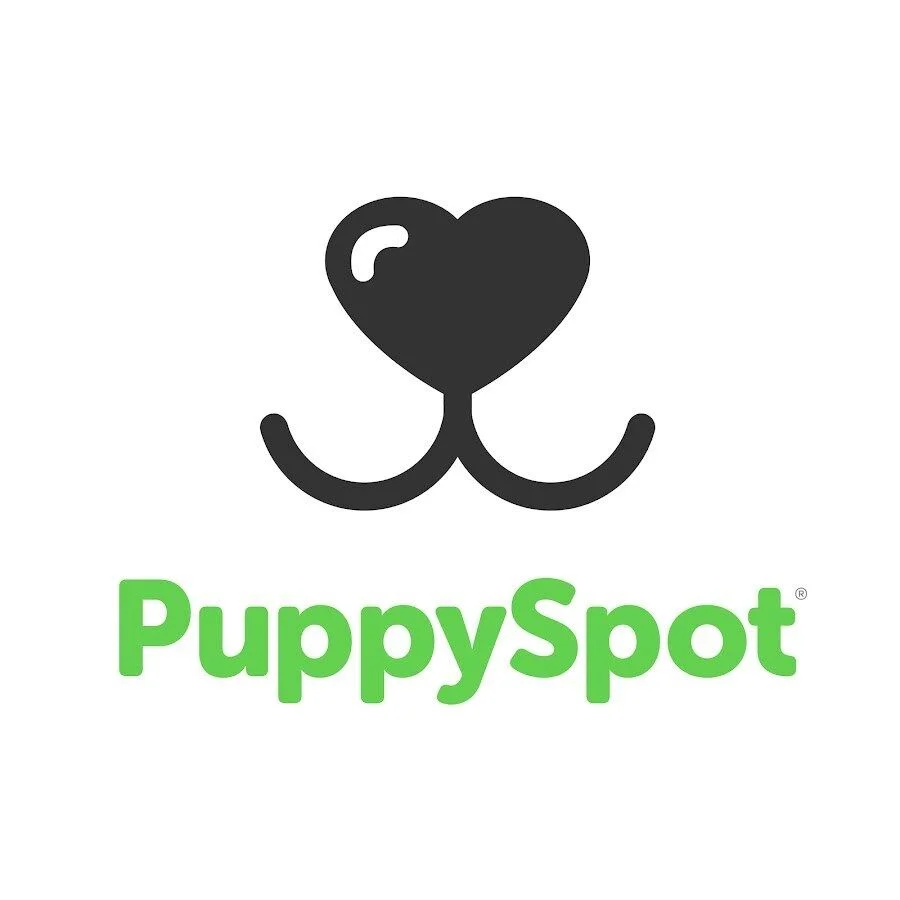 PuppySpot Adoption
PuppySpot is a reputable dog marketplace where you can browse and find compatible puppies right from the comfort of your home. They have placed over 200,000 puppies into homes in the US!
Click through and use the code PUPPY300 for $300 off any puppy adoption.
See Puppies and Save $300
Knowing which ones are reputable and which aren't can be challenging, so we've rounded up the seven best English Bulldog breeders in Texas to save you some stress.
1. Ballpark Bulldogs Texas
Ballpark Bulldogs is a great breeder who does everything ethically and is passionate about educating people about the breed. These breeders create healthy English Bulldogs that are perfect for a family or dog show.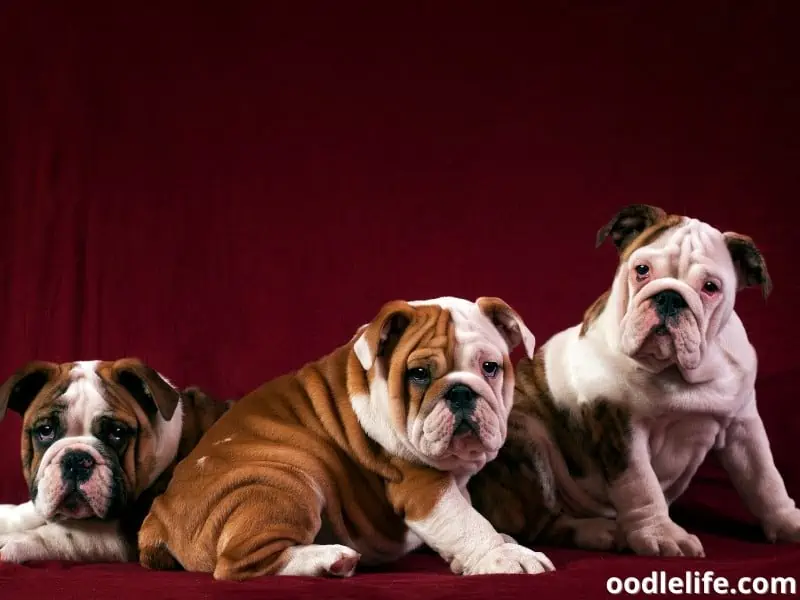 When you want a puppy from this breeder, you'll get a one-year health guarantee as long as you take your new puppy to a vet for an evaluation within seven days of purchase.
For those local or willing to drive to the area, they welcome you to come to see the puppies and meet the dogs they use in the breeding process. This way, you can see the excellent conditions the puppies are raised in before going home to you. It's a good way to see how they treat the moms and dads too.
Something that makes them a great breeder, besides how well they take care of their dogs, is that they're upfront with their pricing. You'll know the price from the get-go, and they offer financing options as long as you qualify.
Breeder Details:
2. Bueno's Little Bulldog Puppies Texas
One of the main reasons why Bueno's Little Bulldog Puppies is one of the best breeders in Texas is because they're a family-run operation. It's nice to see breeders who care for their dogs and puppies like they're their own before finding them their forever homes.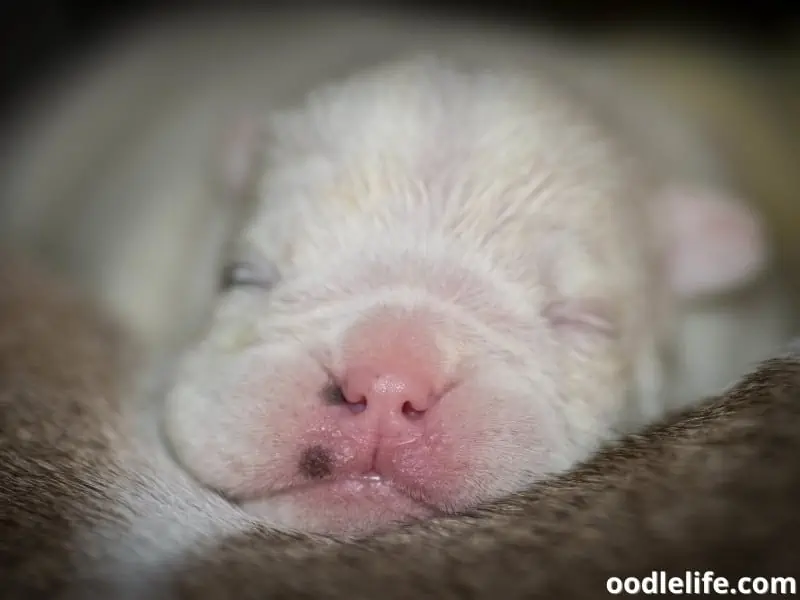 They're known for breeding English Bulldogs up to AKC breed standards. They're healthy, have good temperaments, and are properly socialized. The breeders encourage you to come to see where they are before you decide on a puppy.
Bueno's puppies come with a one to two-year health guarantee, AKC registration, and health records, and they offer lifetime breeder support. The breeder support is a great component because getting a new puppy, especially an English Bulldog, can be a learning process.
Their English Bulldog puppies come in a variety of coat colors. The pricing changes depending on the dog's coat color and whether you want to have them spayed or neutered when they're of age. The best part is that they offer financing to ensure they find the right owners.
Breeder Details:
3. I AM BULLDOG Texas
Mike Tucker owns and runs I AM BULLDOG, and there are plenty of reasons why this is one of the best English Bulldog breeders in Texas. These wrinkly and adorable dogs are different from other breeders and require much additional knowledge and care, which Mike has.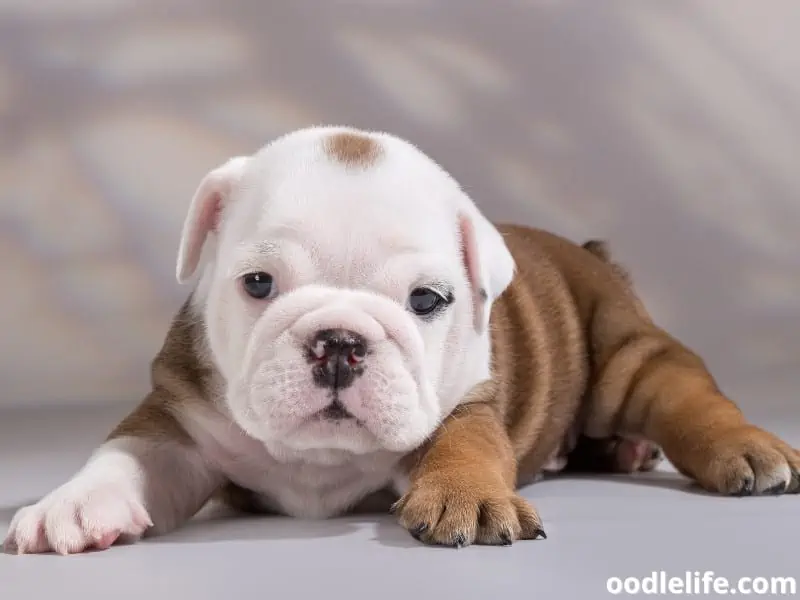 He and his wife have been breeding English Bulldogs for over 20 years, so you can trust that they know what they're doing. Before you can purchase one of their puppies, they thoroughly vet you so that they're sure their puppies are going to a great home.
All the English Bulldogs from I AM BULLDOG are high-quality and make fantastic companions for anyone. They prefer to have you pick up your puppy, but they offer to ship too!
If you were to ship your dog to you, they never ship them alone and always send someone with the puppy to ensure they're safe the whole time. You can meet the breeders and the puppies beforehand and come with certified health statements.
Breeder Details:
4. WB English Bulldogs Texas
WB English Bulldogs has been breeding high-quality, healthy dogs for over two decades, making them one of the oldest and most experienced breeders in Texas. They have some of the best bloodlines in the United States, making them great show dogs and family companions.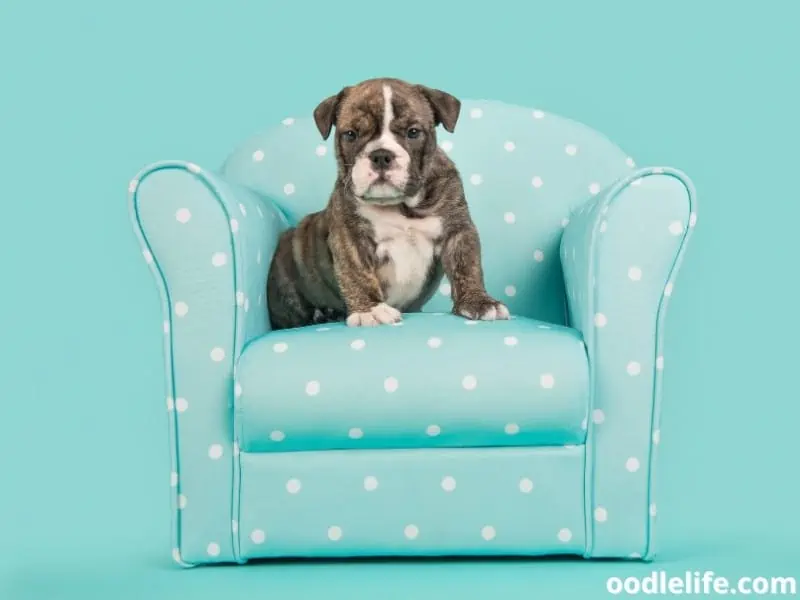 The breeders here have a fantastic reputation and ensure that all their puppies go to a great home. When you purchase a puppy from them, they'll come with all the vaccines they can have at their age, a health check that ensures they're free of congenital disorders and deworming.
You can ask them to microchip the dog for you, or you can get it done by your vet later. While they prefer you come to pick up your new puppy so you can see where they're located and how the dogs are treated, they offer a puppy nanny service to get the puppy to you if you're outside of Texas.
Their English Bulldogs are between $2,500 and $2,900, which is affordable for the breed. They offer financing options to those who qualify and require a deposit to secure your puppy.
Breeder Details:
5. The Bulldog Express Texas
If you want to go with a family-owned English Bulldog breeder, then The Bulldog Express is a wonderful option. They've been in the business since 2004, so they know a thing or two about breeding healthy and happy puppies.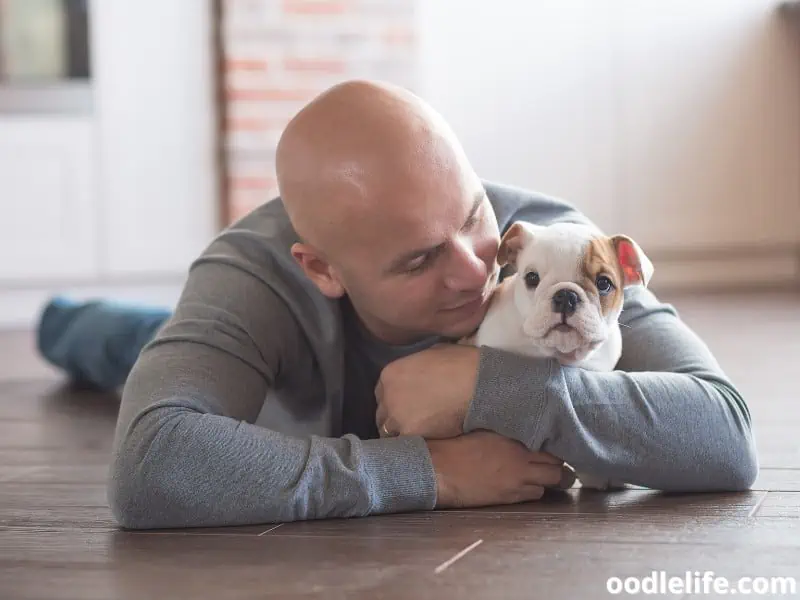 They offer several coat options, but all their dogs have great temperaments and no health issues. They treat all their dogs and puppies like family, which is more than some breeders can say.
They ensure they get plenty of playtimes, affection, and a great diet. They raise them around other dogs and children, so they shouldn't have an issue with other animals and children like some puppies might.
If you want a puppy from The Bulldog Express, you have to pay a $350 deposit, and then the cost of the puppy will vary depending on the gender and color of the coat.
Breeder Details:
6. Blueberry Farm Bulldogs
Blueberry Farm is a breeder but also an English Bulldog rescue! They have hearts of gold and take in English Bulldogs that need rehabilitation or were neglected by their previous owners. You can purchase a puppy or adopt one of their older dogs that needs a loving home.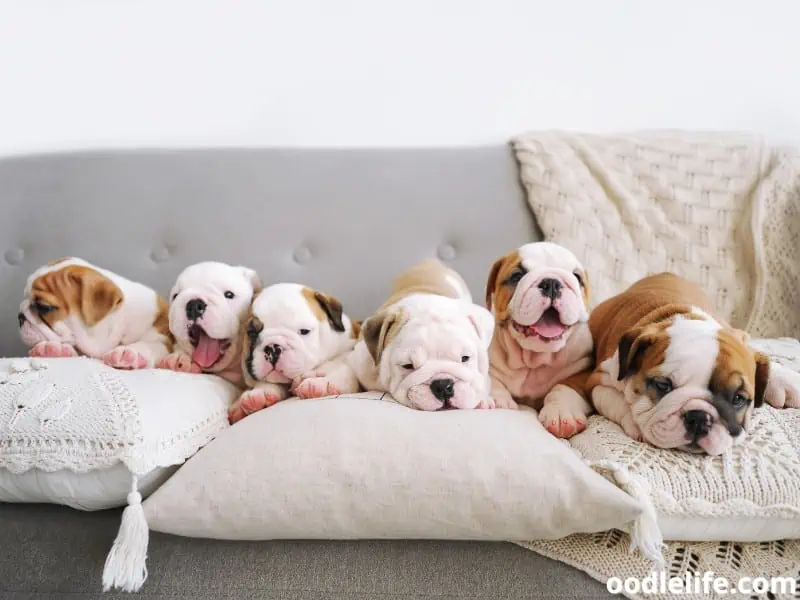 They treat all their dogs and puppies like family, so you'll never see them outside except for playtime and to go potty. The puppies are kept inside so they can keep a careful eye on them, and the adult dogs are treated just as well.
They vet all potential buyers thoroughly to ensure that their puppies don't end up in shelters or back with them for one reason or another.
You can see on their website updated information about available puppies, or feel free to give them a call! They love when people come out to meet the puppies first, and they come with shots, deworming, and a health certificate.
Breeder Details:
7. Dallas Bulldogs
All the puppies at Dallas Bulldogs are bred with award-winning, purebred English Bulldogs. They're a reputable breeder that raises all their dogs with love and affection and ensures they have the best diet possible.
Dallas Bulldogs' puppies come with vaccines, deworming, a health guarantee, and AKC registration papers. Something that sets this breeder apart from the other excellent ones in the state is that they offer a puppy starter pack for you.
The starter pack comes with a sample of kibble, a toy, and a collar they can wear until they outgrow it. Since they care deeply about their puppies, the vetting process can feel intense, but it's worth it.
They'll ask you several questions about your schedule, where you live, and more to ensure that you're the right person to care for the puppy before committing to selling one to you. We love that none of the dogs or puppies are kept outside in kennels but are free to roam like a family pet.
Breeder Details:
Conclusion
As you search for English Bulldog breeders in Texas, you'll find plenty of options. With so many options, it can take time and effort to determine which ones are reputable and worth your time and money.
Making sure you get your new English Bulldog puppy from a reputable breeder and not a puppy mill or backyard breeder is vital for many reasons. Not only will you be supporting responsible breeding, but you don't have to worry as much about health issues.
These seven breeders are reputable and take a lot of pride in their puppies, making them the best in the state. If you're ready to welcome home a new furry family member, reach out to any of these breeders and learn more about their process and when they'll have puppies ready.