9 Best Golden Retriever Breeders in Florida (2023) 
Most of us know how popular the Golden Retriever is as a family pet. Since it has such an easygoing and affectionate temperament, the Golden Retriever is in-demand. This breed is used often as a service dog due to its temperament. 
If you live in Florida and have decided to purchase a Golden Retriever puppy, you won't have to worry. This state has an abundance of excellent Golden Retriever breeders.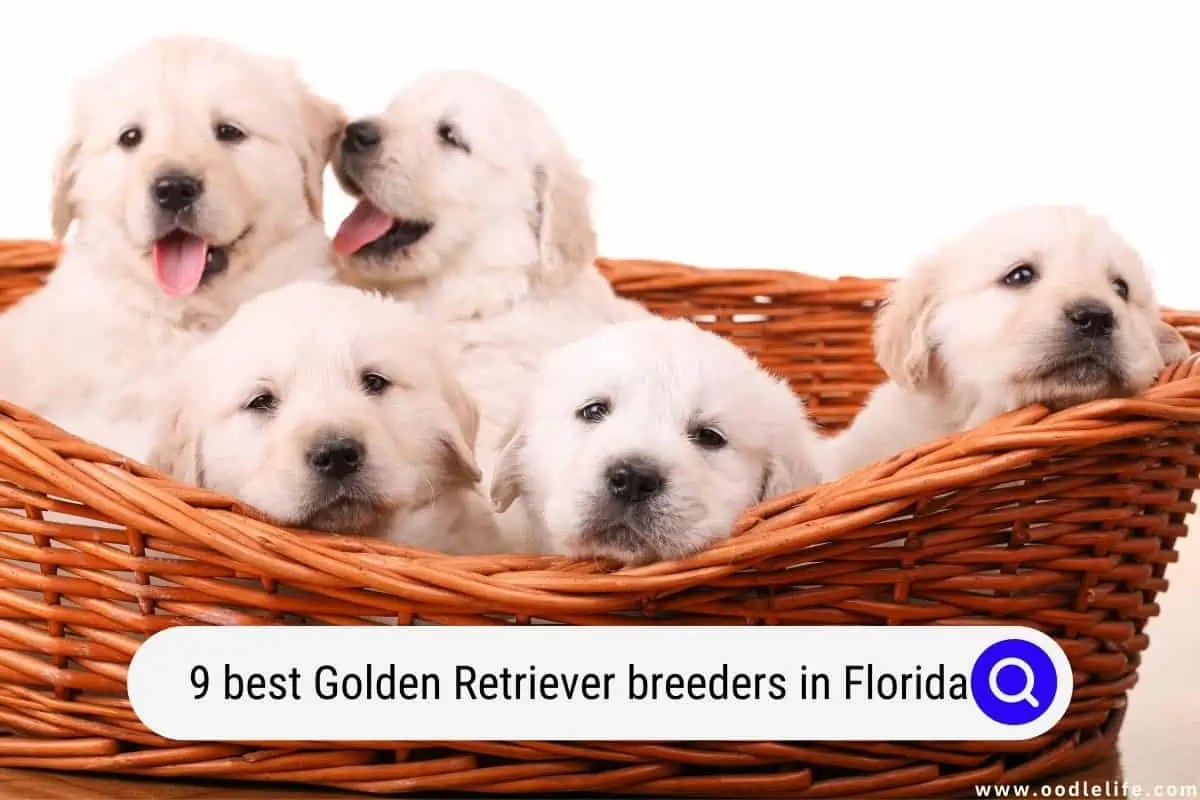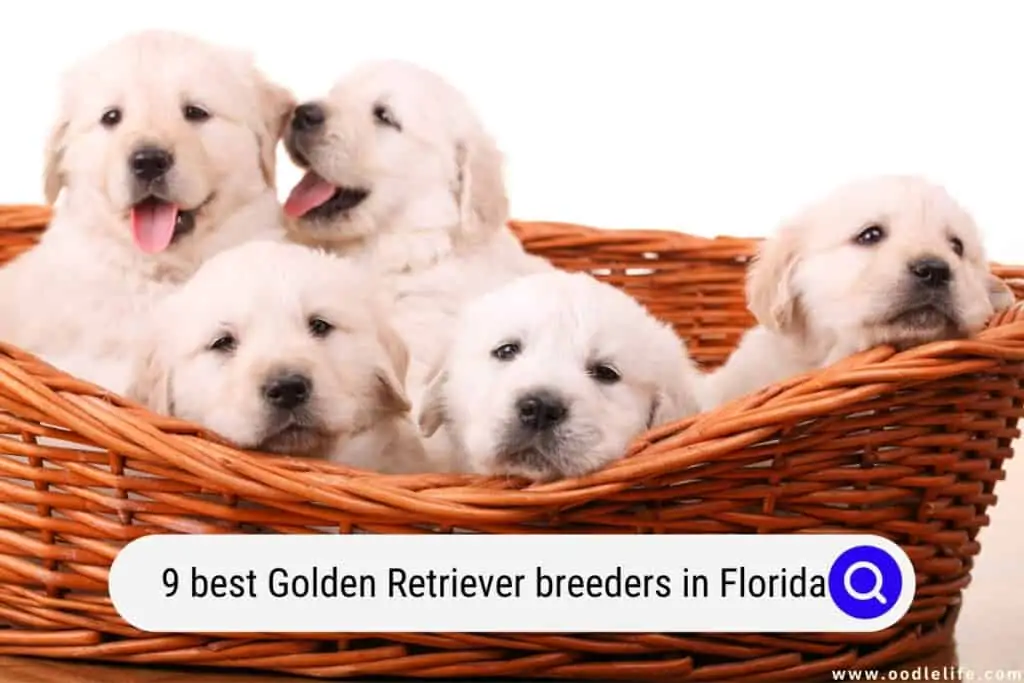 $300 2023 Discount!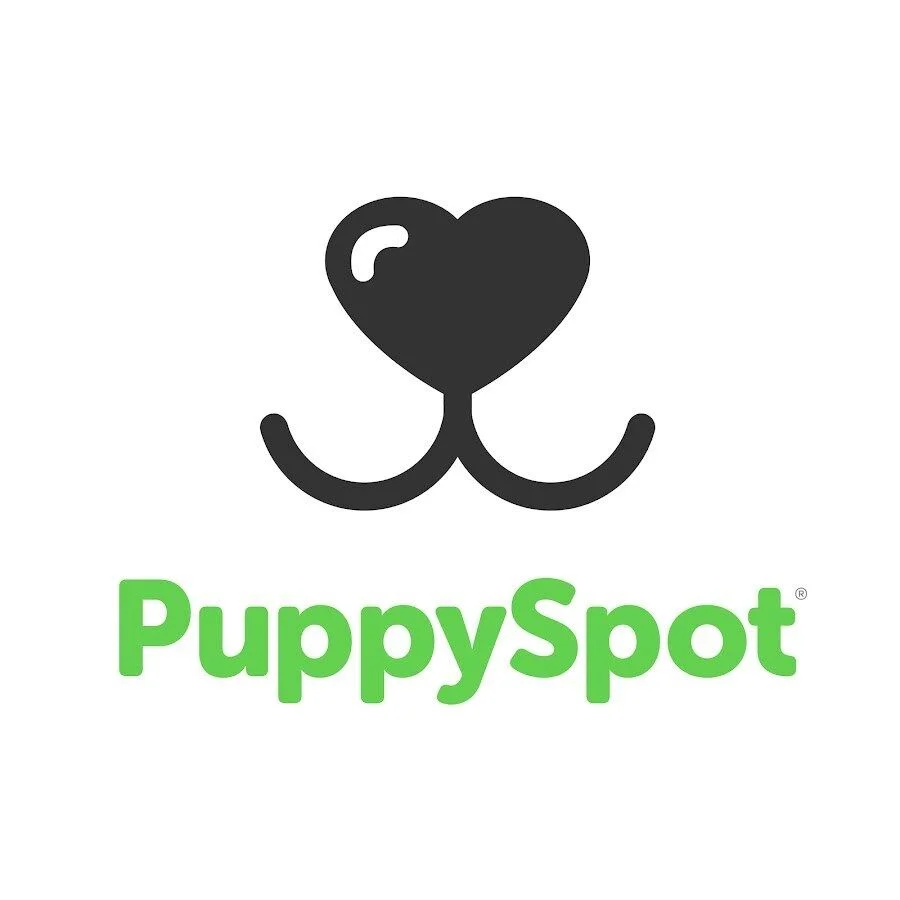 PuppySpot Adoption
PuppySpot is a reputable dog marketplace where you can browse and find compatible puppies right from the comfort of your home. They have placed over 200,000 puppies into homes in the US!
Click through and use the code PUPPY300 for $300 off any puppy adoption.
See Puppies and Save $300
I've researched and compiled this list of the 9 best Golden Retriever breeders in Florida for 2022. Keep reading to find out what they are.
1. Golden Star Retrievers
A member of the Golden Retriever Club of America, Golden Star Retrievers Florida is home-based and family-operated. This creates a lovely atmosphere for the puppies, all of which are treated as beloved pets. The puppies and their parents enjoy life as pampered pets.
The fact that the puppies get to spend time with people of all ages means they are especially well-socialized. Golden Star Retrievers also gives its dogs lots of exercise, including basic agility training. It's all in good fun, of course.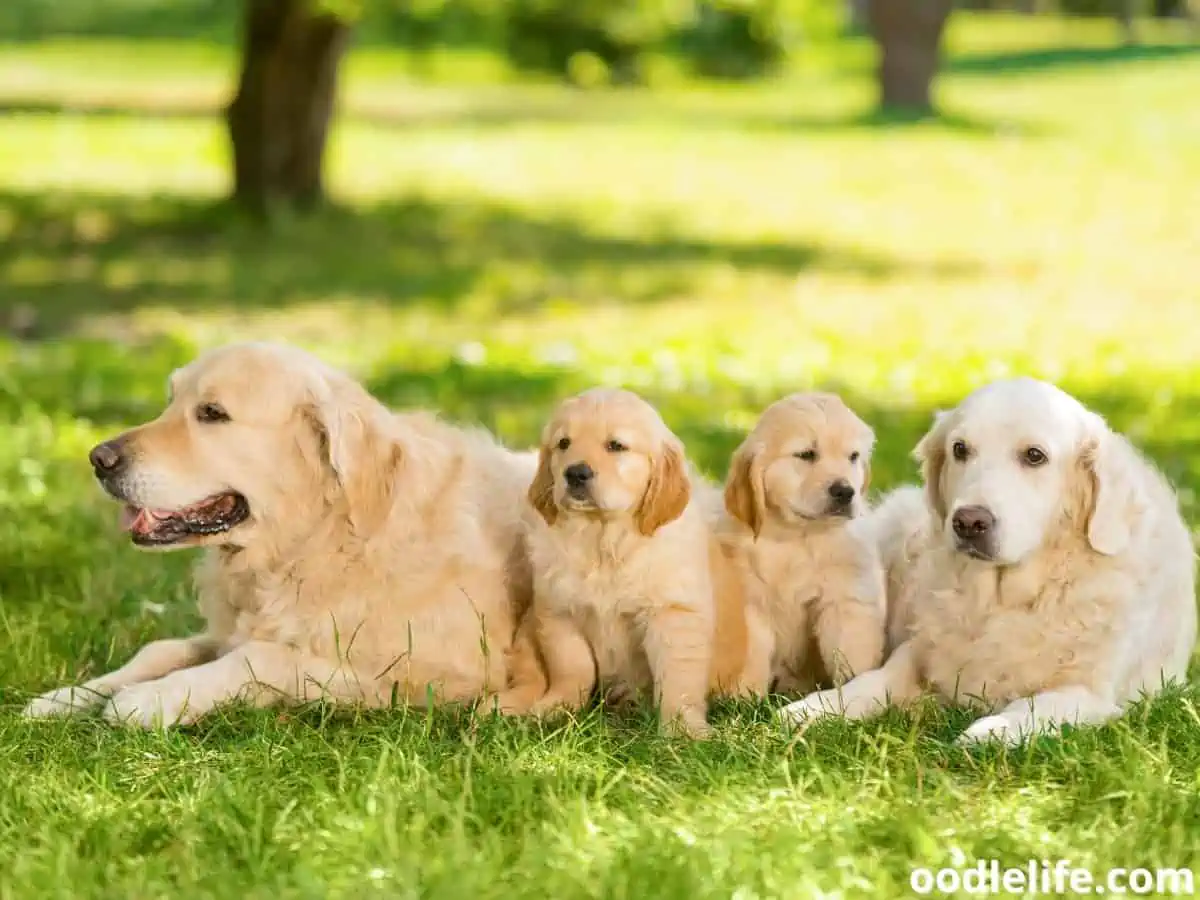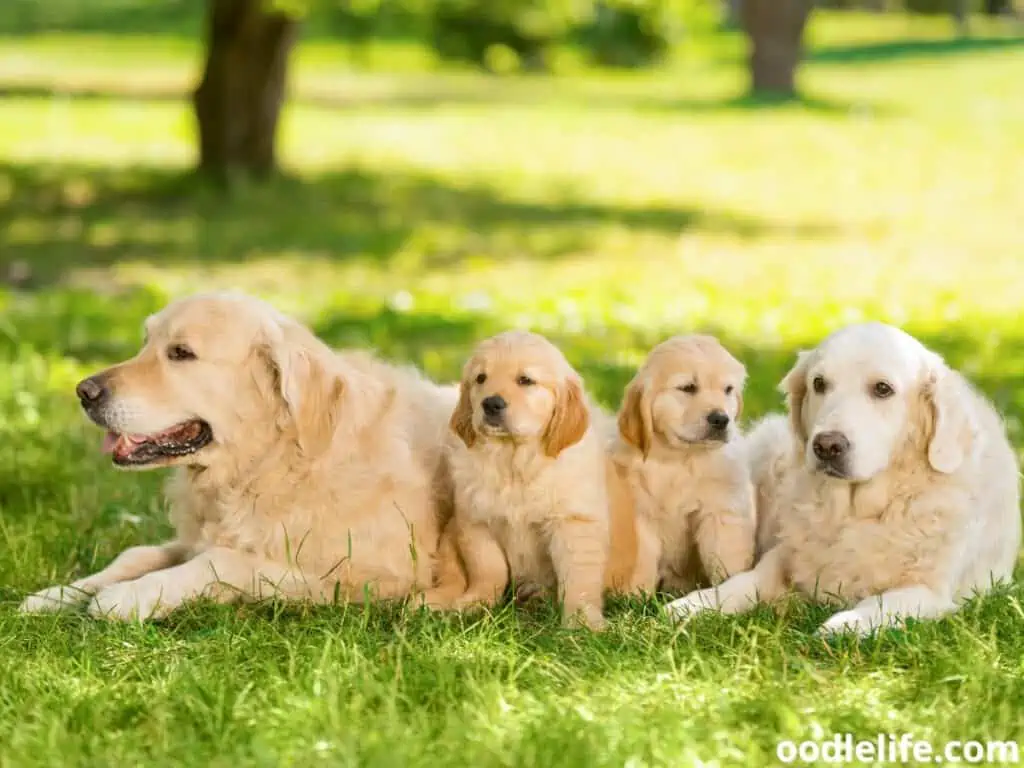 This breeder meticulously ensures that all of its breeding stock and puppies have healthy bloodlines.
Golden Star Retrievers has several years of experience, and you can depend on them to provide a healthy, happy puppy. Check out their website and contact them for more information.
Contact Information for Golden Star Retrievers
Location: Pickering Drive, Palm Coast, Florida
Phone: (904) 386-1989
Visit website: Golden Star Retrievers
2. Eagleridge Golden Retrievers
Eagleridge Golden Retrievers is another highly experienced Golden Retriever breeder.
This breeder has been breeding happy and healthy Golden Retriever puppies for over two decades.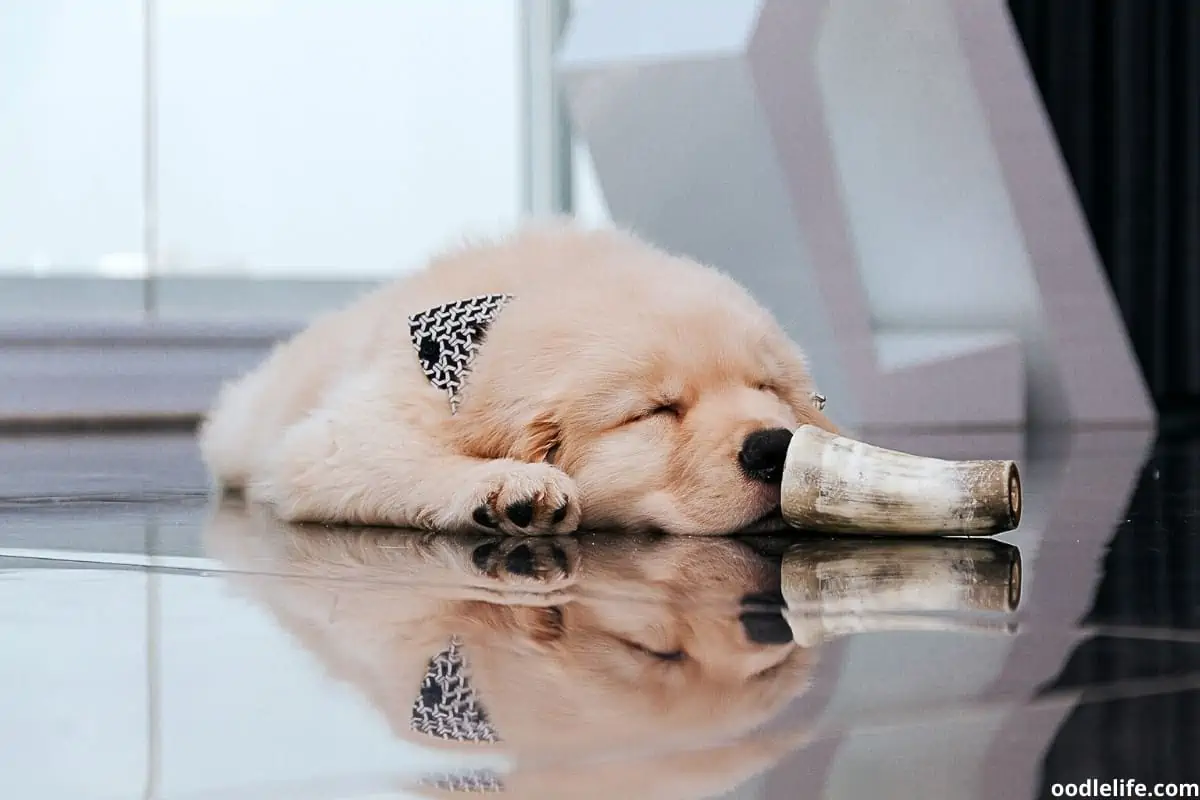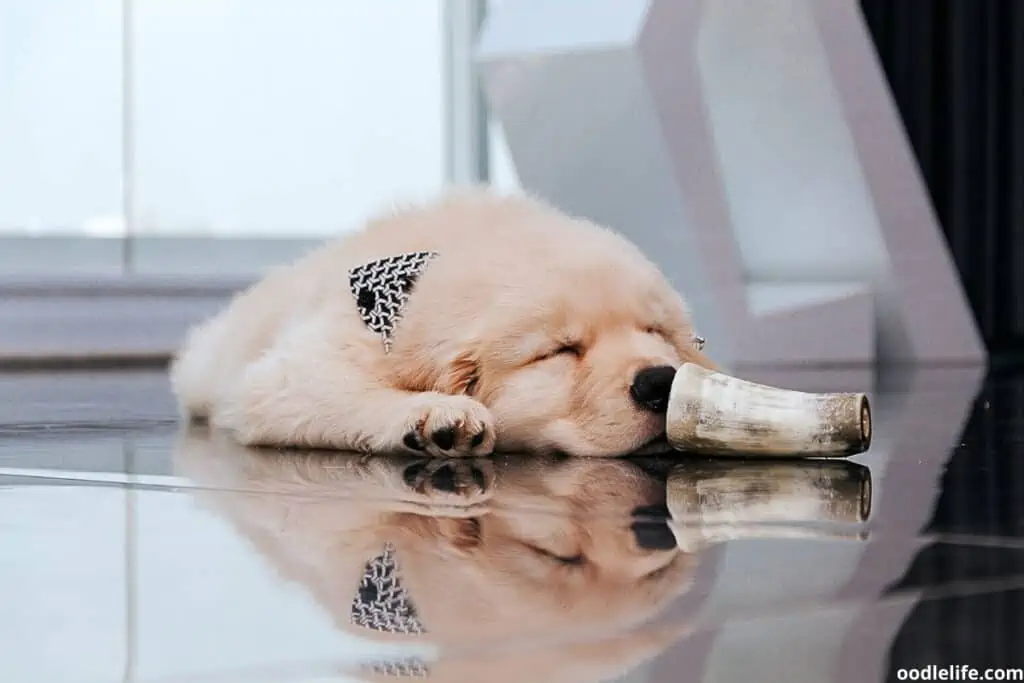 If you're looking for a breeder with champion breeding stock, Eagleridge Golden Retrievers fits the bill. This breeder takes part in dog shows and is a medal winner. The American Kennel Club (AKC) recognized the Polk City breeder as part of its Breeder of Merit program.
Eagleridge Golden Retrievers loves staying in touch with the people who purchase their puppies. In fact, this breeder offers a boarding service that you can pay for during the course of your dog's life. That means if you go for a vacation, you know you can leave your dog somewhere it's already familiar.
Contact Information for Eagleridge Golden Retrievers
Location: 16212 Commonwealth Avenue North, Polk City, Florida
Email: [email protected]
Phone: (863) 984-8493
Visit website: Eagleridge Golden Retrievers
One of the most impressive features of PuppySpot is that they offer a 10-year health guarantee for their puppies. When you get a puppy there, you also receive its AKC papers.
PuppySpot is a unique breeder because it's actually a network of breeders in states all over the U.S., including Florida. If you choose a Golden Retriever puppy from one of its non-Florida breeders, they can ship it to you on one of the company's planes.
The vast selection of breeding stock and puppy options at PuppySpot means that you can find the exact characteristics you have in mind. It's great that you don't have to deal with waiting lists: there's simply no need.
Contact Information for PuppySpot
Visit website: PuppySpot
4. Golden Gates Retrievers
If you're seeking a small family-owned and operated Golden Retriever breeder in Jacksonville, check out Golden Gates Retrievers. This Golden Retriever breeder treats all of its breeding stock and puppies like family pets.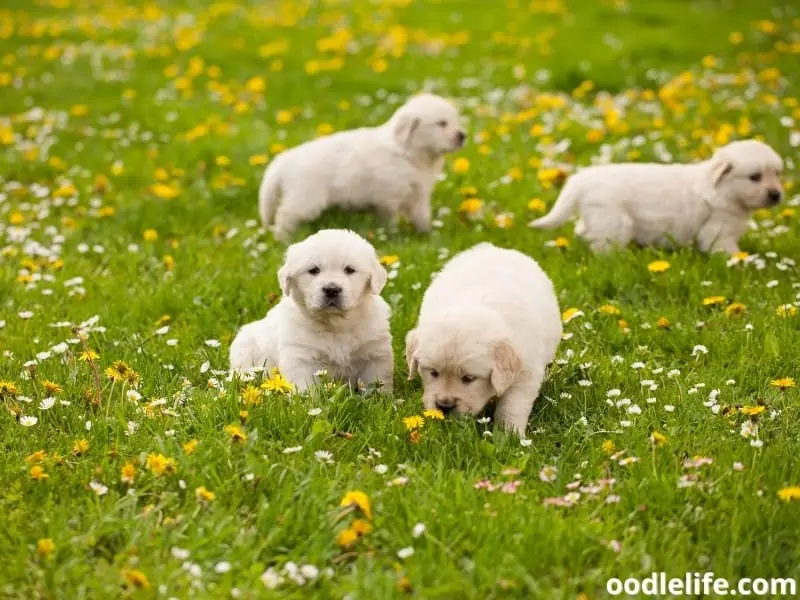 All of the dogs get excellent socialization and plenty of playtime. When you get a puppy from Golden Gates Retrievers, you know it's been thoroughly socialized with a family, getting used to people of all ages.
They get lots of exercise, too. In fact, they enjoy agility activities. If you'd like to do these kinds of exercises with your new dog, this experience will come in handy.
Contact Information for Golden Gates Retrievers
Location: 15362 Forest Trail Road, Jacksonville, Florida
Phone: (904) 504-7396
Social Media: Facebook
5. Lucky Pup Ranch
Lucky Pup Ranch is another excellent Florida Golden Retriever breeder that socializes its dogs and puppies with a human family. It's the breeder's family, in fact. Leah, the owner and operator of Lucky Pup Ranch, has decades of experience.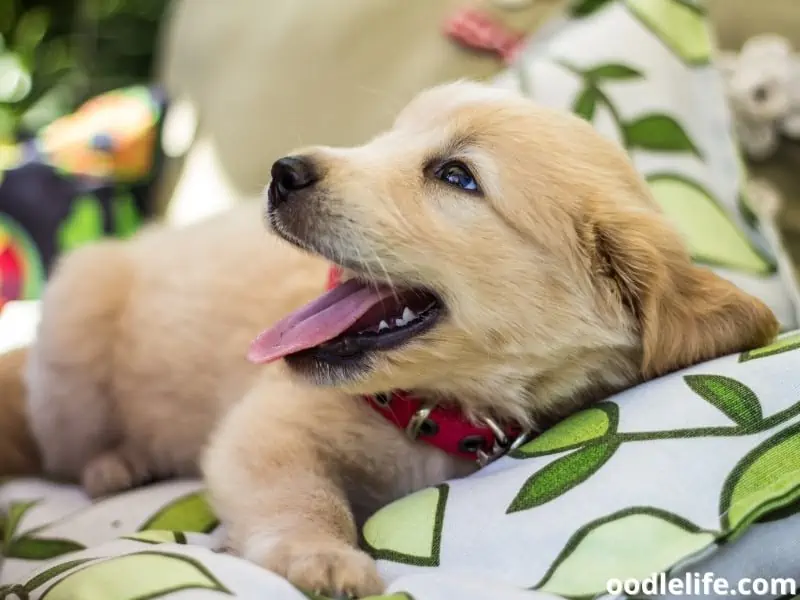 This breeder was established in 1991. It's family-operated. Located in Spring Hill, Lucky Pup Ranch ensures that its dogs get plenty of exercise and stay happy and healthy.
Of course, they thoroughly socialize their puppies, and the dogs get used to people of all ages.
Call or email this breeder for more information. They'll be happy to tell you everything you need to know about current and expected litters. Ask them how to get on a waiting list and about the process of purchasing a puppy.
Contact Information for Lucky Pup Ranch
Location: 20231 Painter Place, Spring Hill, Florida
Email: [email protected]
Phone: (352) 754-1915
6. Paradise Golden Retrievers
Paradise Golden Retrievers recognizes how much love and attention each and every puppy litter needs. The AKC has inspected this facility, and they found that it lives up to every standard and expectation.
This breeder prides itself on providing healthy and happy puppies. As a larger operation, Paradise Golden Retrievers utilizes outside family homes so their puppies can spend time and be socialized before they're adopted out.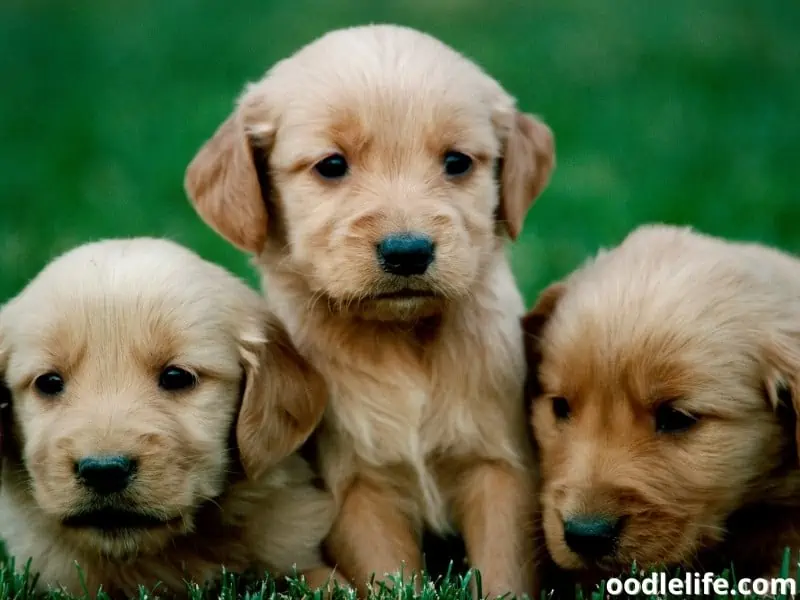 Paradise Golden Retrievers has successfully bred Golden Retrievers for more than 15 years. As a reputable and top-notch operation, Paradise only raises between two and four litters each year. That is important, as it ensures that every puppy gets outstanding care and attention.
This breeder's attention to health and well-being is clear because few of their dogs develop cancer during their lifetime. Sadly, this breed is particularly prone to cancer. As many as half of all Golden Retrievers will get cancer.
The Goldens from Paradise, however, have a much lower rate. The breeder explained that they have only ever heard about one dog from their facility having this disease. That is an outstanding achievement.
Contact Information for Paradise Golden Retrievers
Location: Bradenton, Florida
Phone: (813) 310-5292
Visit website: Paradise Golden Retrievers
7. The Graceful Golden Retrievers of North Florida
This breeder has a multi-generational heritage. In fact, the family that owns and operates this facility has been breeding dogs for more than 70 years. They have focused on the Golden Retriever for more than four decades.
This breeder truly understands the Golden Retriever, understanding how to ensure that each puppy has a playful and friendly personality. The Graceful Golden Retrievers breeder knows that temperament is just as important as appearance.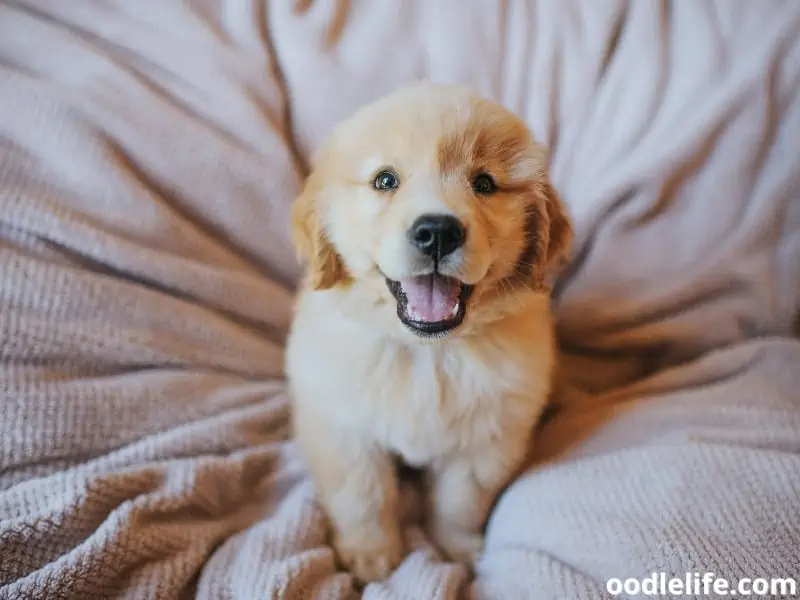 In fact, this breeder focuses more on temperament than it does on looks. Are you looking for a Golden Retriever that will be the perfect family dog? This is a great place to look.
If, however, you want a Golden Retriever specifically as a show dog, you should probably look for an establishment that focuses more on that aspect.
Visit this breeder's website and contact them to find out how to get on a waiting list and reserve a puppy. They will also give you information on the adoption process.
Contact Information for The Graceful Golden Retrievers of North Florida
Location: 1129 Indian Pass Road, Port St Joe, Florida
Phone: (850) 227-2185
Visit website: The Graceful Golden Retrievers of North Florida
8. Maximus Golden
Maximus Golden encourages everyone looking for a Golden Retriever puppy to ask all the right questions. Don't rush through the process. Remember, you're giving your new puppy a forever home.
This breeder knows the Golden Retriever breed so well that they are grooming specialists. So, if you live in the area, you can bring the Golden Retriever you adopt to be groomed at Maximus!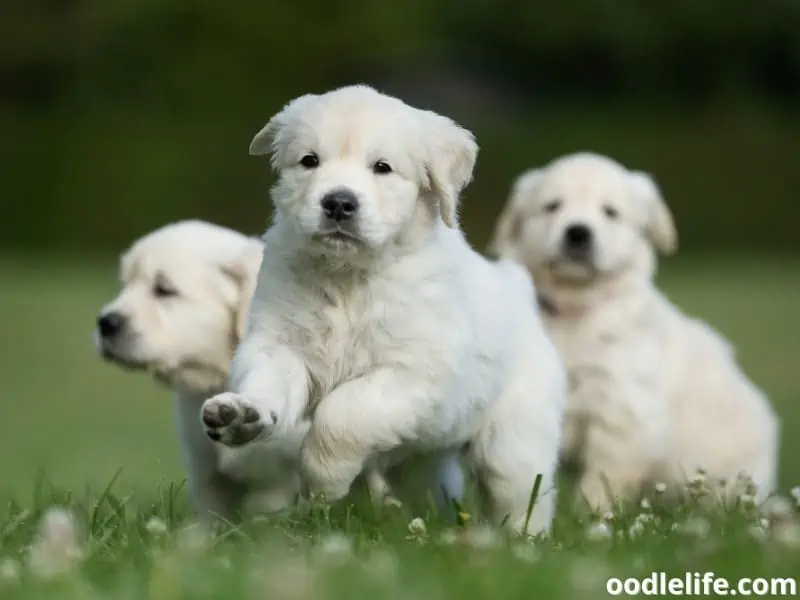 Check out the Maximus Golden website for information on available puppies and services. You can be sure that this breeding establishment is recognized as one of Florida's best. This is a great breeder to choose if you'll be a first-time Golden Retriever owner.
Contact Information for Maximus Golden
Location: 13432 SW 108th Street Cir, Miami, Florida
Phone: (305) 815-9351
Visit website: Maximus Golden
9. Magik Golden Retrievers
With decades of experience, Magik Golden Retrievers is another Florida Golden Retriever breeder to consider. Like many other Golden Retriever breeders, Magik Goldens FL focuses on breeding excellent family pets.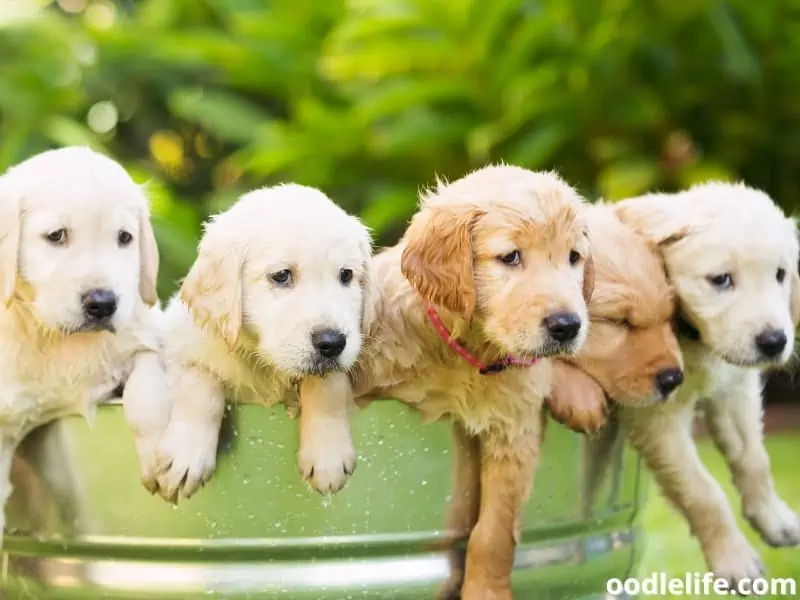 While appearance is still important, Magik Golden Retrievers focuses more on temperament. When you purchase a puppy there, you know it will be easy to train and great for the areas of agility and field events.
Like other reputable breeders, Magik Golden Retrievers gets all its breeding stock health-tested. This process is key to preventing puppies from inheriting genetic health conditions. 
Contact Information for Magik Golden Retrievers
Location: Central Florida
Phone: 352-735-3565
Email: [email protected]
Visit website: Magik Golden Retrievers
Social Media: Facebook
Final Thoughts
Which Florida Golden Retriever breeder will you choose? Don't rush your decision. Instead, contact each breeder and ask questions.
I know you'll find the perfect Golden Retriever puppy!