9 Best Golden Retriever Breeders In New Jersey (2023 Update)
Any first-time dog owner wants a dog that is exuberant, loving, and full of joy. Many dogs would fit the bill, but there's nothing like having a Golden Retriever as your first family dog.
Golden Retrievers are popular with many first-time dog owners because they are easy to train and have playful and gentle personalities.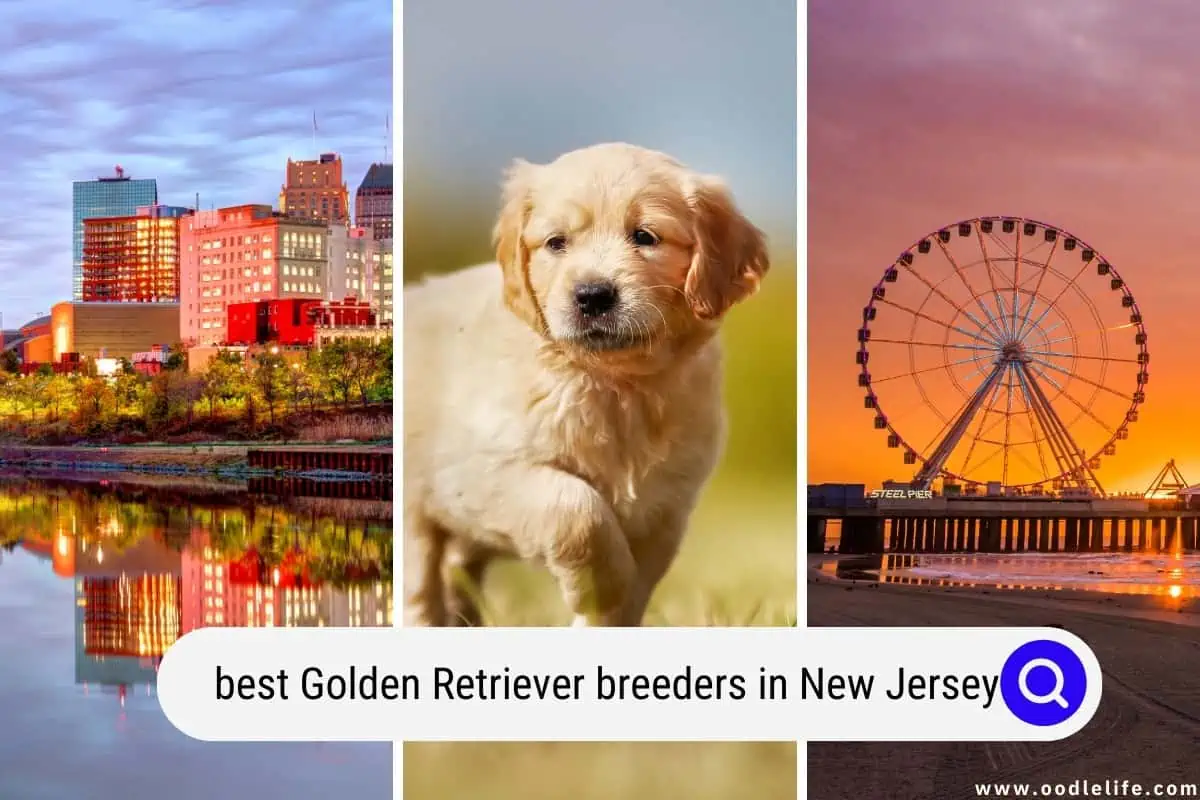 $300 2023 Discount!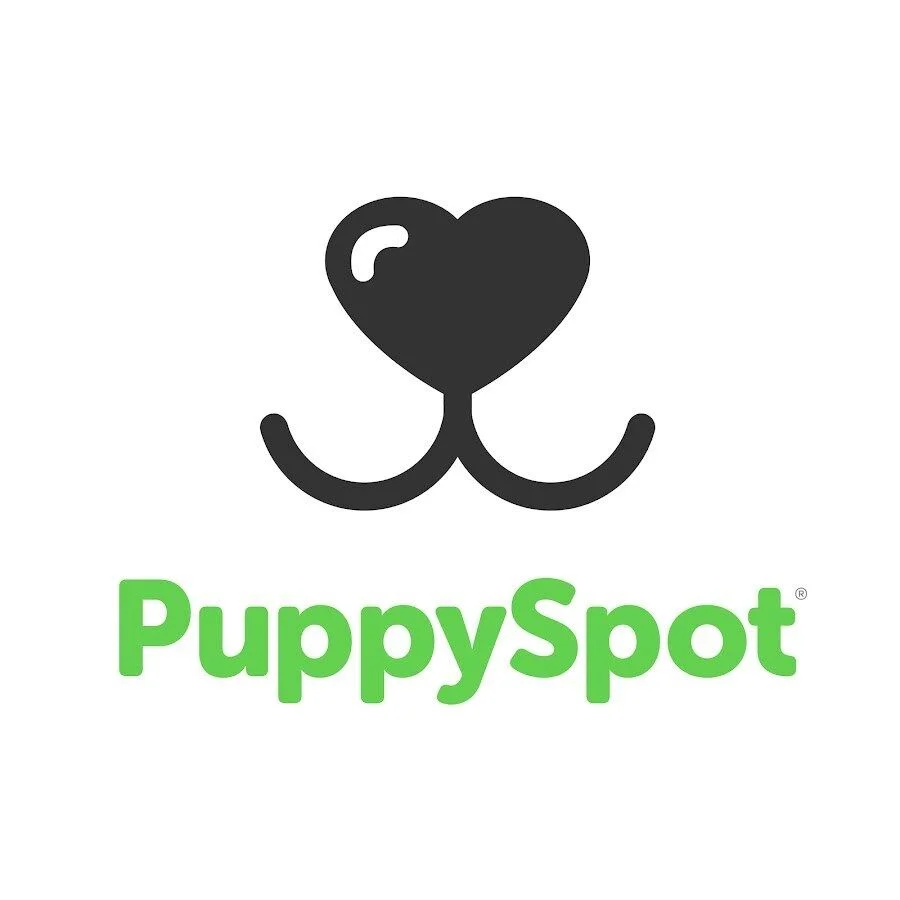 PuppySpot Adoption
PuppySpot is a reputable dog marketplace where you can browse and find compatible puppies right from the comfort of your home. They have placed over 200,000 puppies into homes in the US!
Click through and use the code PUPPY300 for $300 off any puppy adoption.
See Puppies and Save $300
These dogs are also intelligent and excellent with children and other animals.
Get To Know Your Golden Retriever
Finding a dog that suits your lifestyle means getting to know the breed. Understanding the dog's size, health, and training needs is also essential because you must prepare space and time for it.
A Golden Retriever is a wonderful family dog, but it needs space for playtime and exercise to lead a healthy life. You will also need time to train and socialize your dog.
Here are some things to know about Golden Retrievers before bringing one home:
Size
Golden Retrievers are medium-sized dogs that can grow up to 22 to 24 inches. They can be between 65 and 75 lbs. These dogs need space and can also eat a lot, especially if they are active.
Grooming
Golden Retrievers may not need as much grooming as other dogs, but they can shed a lot and must have their coats brushed more during those times. They will shed their outer coat once or twice a year, so a daily brushing would help remove dead fur.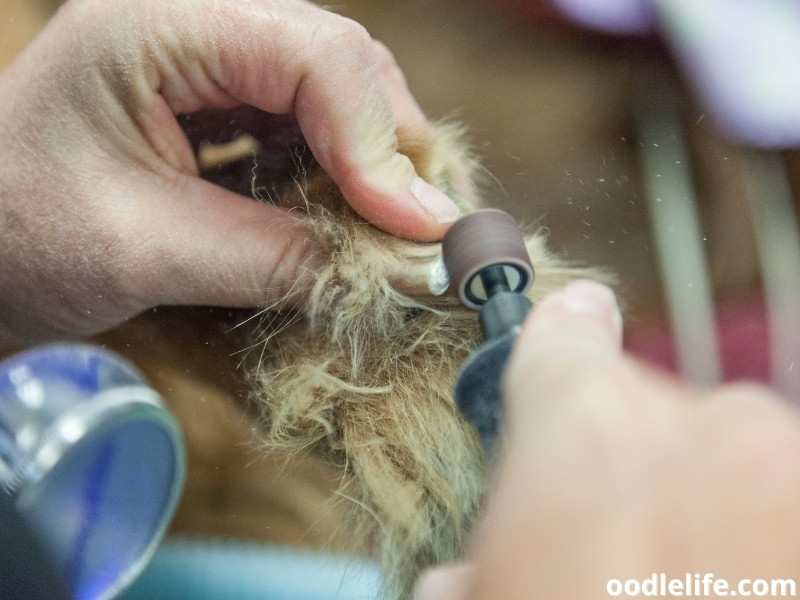 You should also bring your dog to a groomer for regular ear cleaning, nail trimming, and the occasional shower and tooth brushing. But other than that, most Golden Retrievers are not high-maintenance pets.
Exercise And Training
Golden Retrievers are a sporting breed, so they need a lot of exercise and activity. You need room on your property so your dog can play and run around.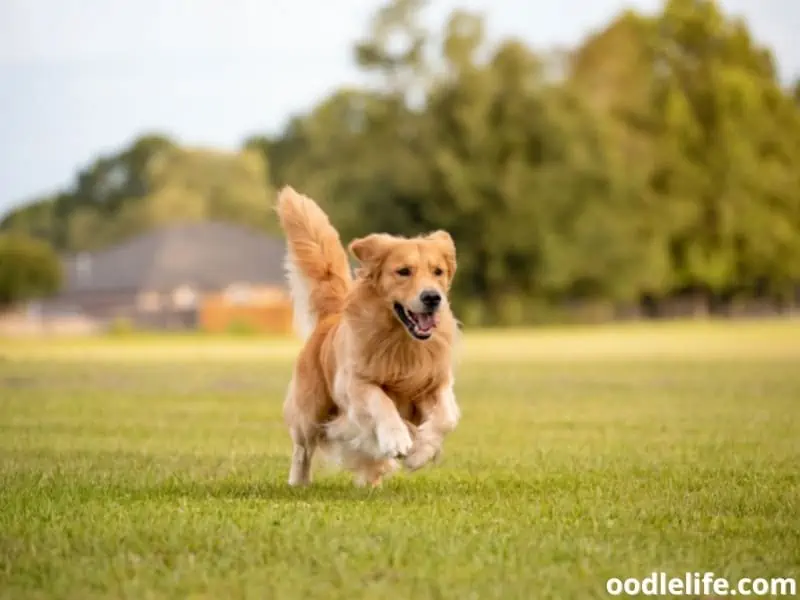 Early socialization is also important for sporting dogs because it makes them easier to train. Golden Retrievers are easy-going animals, but socialization makes it easier for them to adapt to any situation and makes them ideal companions for children and other animals.
Finally, these dogs love the water! The breed was meant to retrieve waterfowl such as ducks and geese. Your Golden Retriever will be fond of fetching things from any body of water, whether a pool or a lake.
Health And Life Expectancy
Though Golden Retrievers are one of the healthiest breeds, they are also prone to health issues, including hip dysplasia, eye conditions, and heart disease.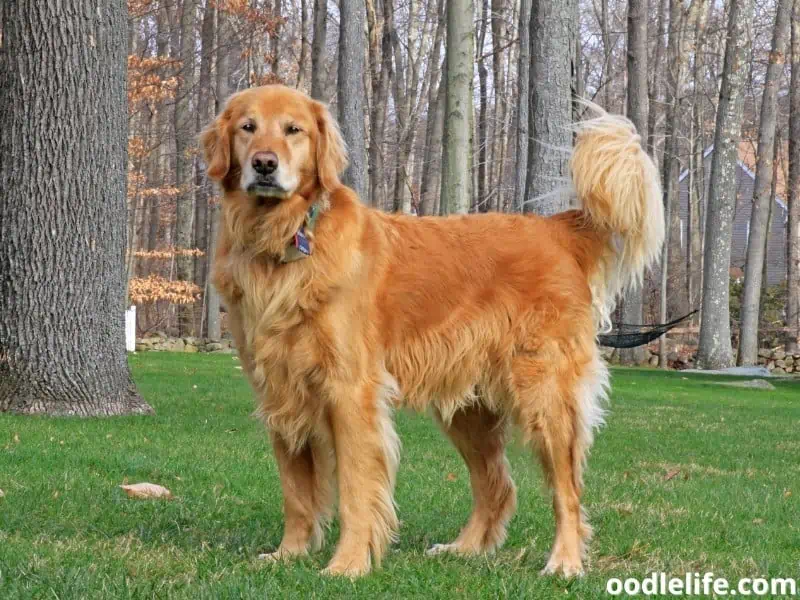 The life expectancy for the breed is 10 to 12 years, although in some rare cases where Goldens live up to 15 years.
How To Find A Golden Retriever Breeder?
New Jersey has many breeders, but you should find a reputable one instead of landing at a puppy mill that breeds unhealthy pups and follows unethical breeding practices.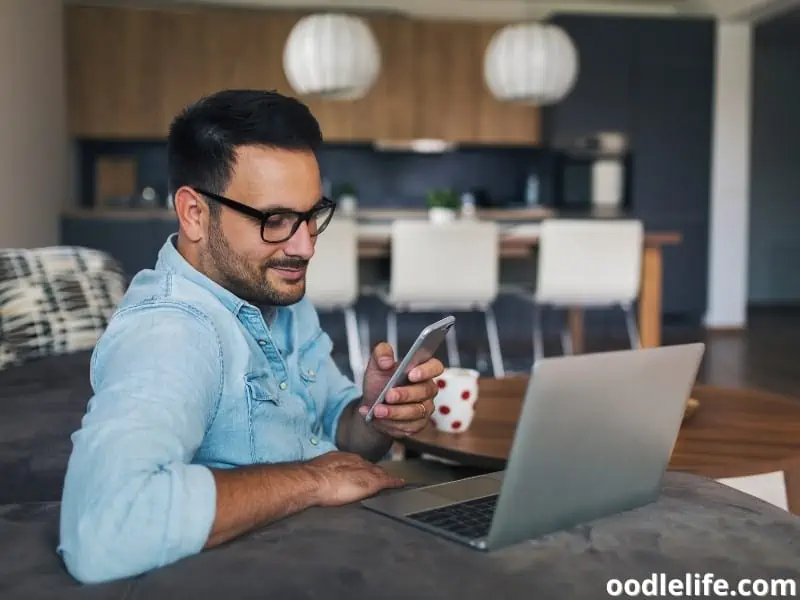 Here's how to start looking for a breeder in the Garden State:
Do Some Research Online And Offline
These days, doing some online research is the first step in finding breeders near you. You can look for breeders using "Golden Retriever breeders near me" or "Golden Retriever breeders top-rated".
Many search engines like Google have a rating and review system, so check these reviews to see what clients say about the breeder. It's best to check the highest and lowest ratings, if only for comparison's sake.
You could also do some old-fashioned research by asking friends and neighbors where or how they got their pets. Visit a dog kennel or a veterinarian and ask them if they know ethical breeders in the area.
Combining the results from your research could help you find a breeder that would fit your budget and timeline.
Check With A Breed Club
Breed clubs in New Jersey can help you find a breeder. The Golden Retriever Club of America and the Garden State Golden Retriever Club have a breeder referral system. They can help you find an ethical and responsible breeder so you can choose where to get your puppy.
Go To A Dog Show
Dog shows are a great place to meet breeders. You can talk to them and discuss their dogs. You can ask them about the sires and dams in their kennels and how often they have a litter.
Visit The Breeder
Once you have a list of potential breeders, visit their facilities and see the condition of the pups and their dams. Ask about their breeding program, and check the condition of the pups and the state of their operations.
Choose a breeder that makes the health of their dogs a priority, both for the dam and the puppies. These are all essential to finding healthy and well-socialized pups.
The Best Golden Retriever Breeders In New Jersey
Shoregold Golden Retrievers
Shoregold uses the in-family technique to socialize their Golden Retriever puppies. They focus on the health and well-being of their puppies, so the dog litters are small. They have bred Golden Retrievers that have won in many dog shows and have excellent health certifications.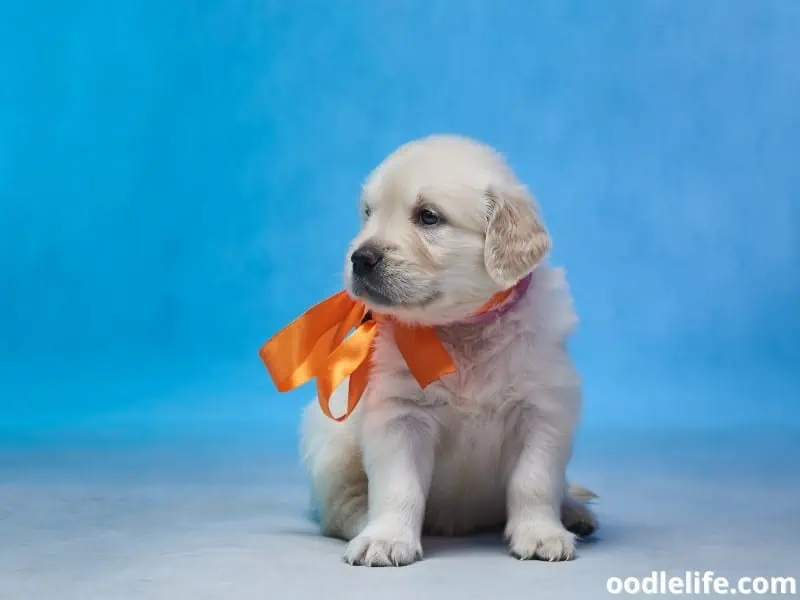 If you want to get a puppy from them, you must submit an application to be included on their waiting list.
Breeder Details:
Bella Pups
A private breeder in Pennington, New Jersey, Bella Pups, has a waiting list for people looking for Golden Retriever or Goldendoodle puppies. The dogs are in a cage-free environment, allowing them to grow healthy and well-adjusted.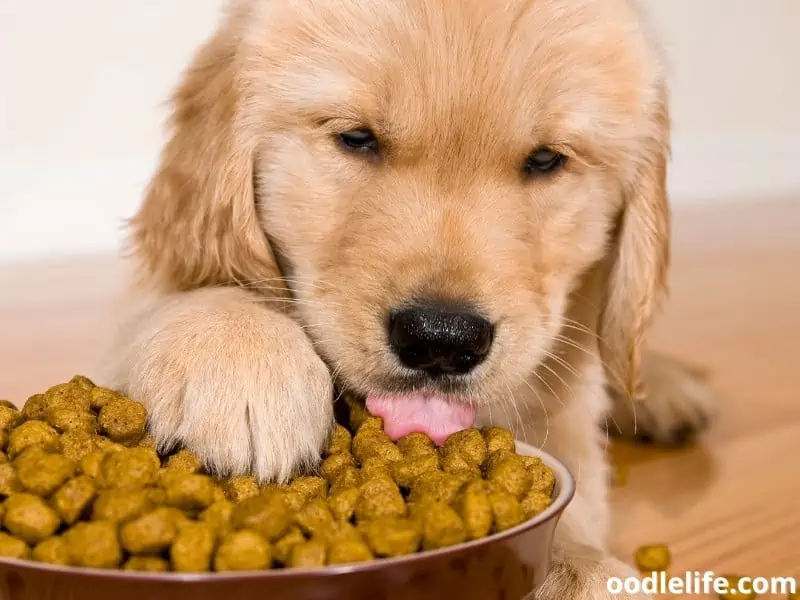 The breeder, in the customers' opinion, is wonderful to work with throughout the process! The dogs live in a beautiful house, and the breeder takes the time to prepare the puppies before sending them off! They highly recommend the breeder.
Breeder Details:
Pheasanthill Golden Retrievers
They specialize in American English Cream Golden Retrievers. These are lighter than the usual light brown coat but still have the same temperament and qualities as a Golden Retriever.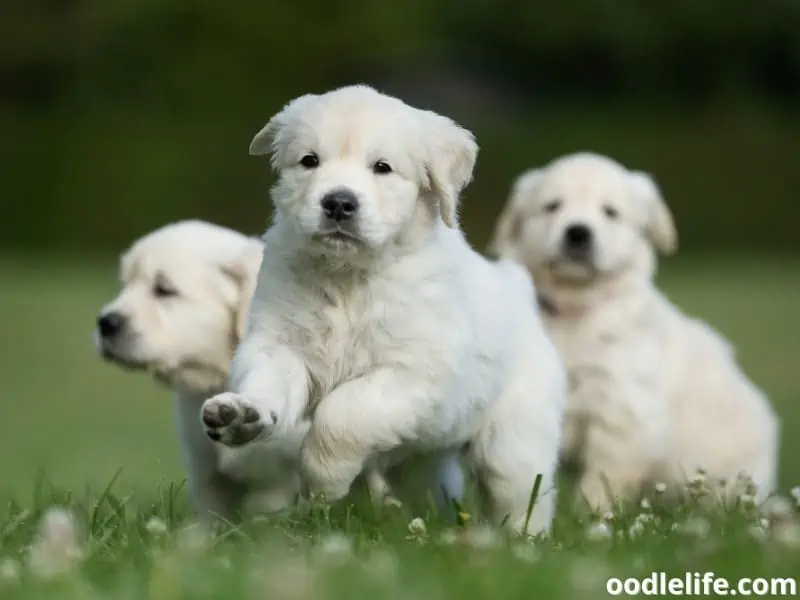 It's best to contact the breeder and visit the location so you can see the condition of the dams and puppies. It's also helpful to contact their team first to get a better idea of the kind of puppy you want.
Customers say their dogs are kind and sociable and enjoy spending time with people, other dogs, and young children. They also say the breeder is friendly and helpful.
Breeder Details:
Icewind Goldens
The breeder's 10-acre farm is a great place to breed American English Cream Golden Retrievers. Their Retrievers come from Russian breeders, with temperaments and qualities that make them ideal as show dogs and family dogs.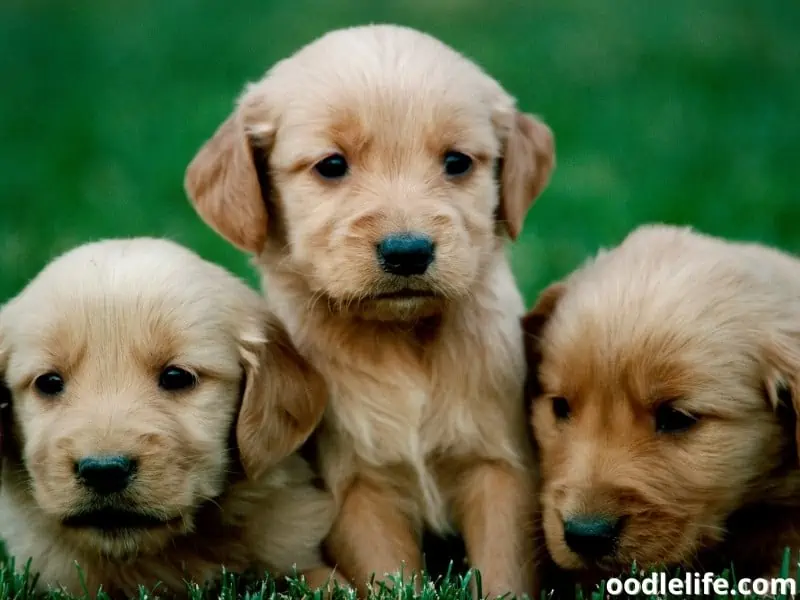 For top-notch Retrievers or Shibas, head over to Icewind. The setting is first-rate, and the canines are content and healthy. The area is well-maintained, and the dogs can run and play in areas with lots of grass and all-weather footing.
They hold an American Kennel Club (AKC) certificate as a breeder. Their dogs all have health certifications, including OFA and genetic health tests. You can visit their farm and see their dogs and the puppies.
Breeder Details:
Windy Ridges Goldens
Located on a small farm in New Jersey, Windy Ridges is a member of the Golden Retriever Club of America. They are private breeders who also use the in-family technique of breeding their puppies.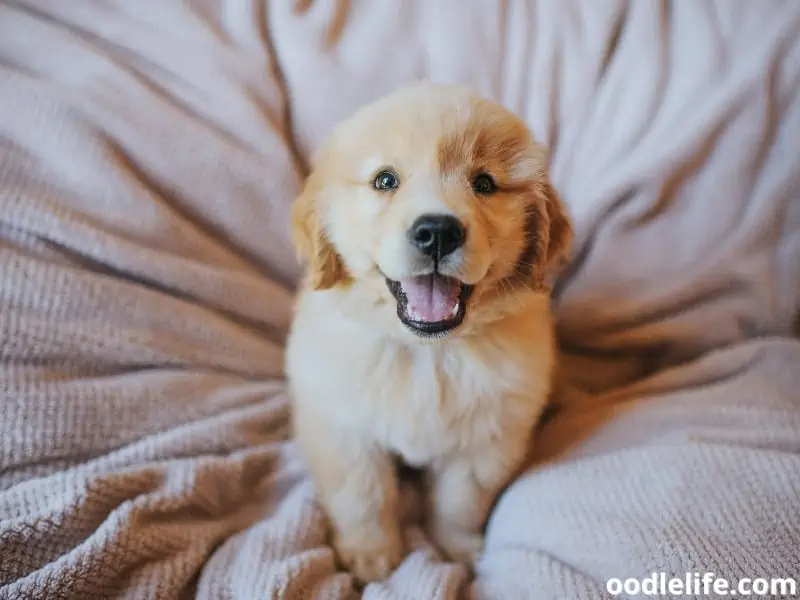 They aim to breed dogs that meet the breed standards and place these pups in loving homes. It's best to contact them before filing a puppy application, as their litters are limited.
Breeder Details:
John Dayon Golden Retrievers
A private breeder breeding Golden Retrievers since 1978, John Dayon has been connecting with people looking for Golden Retrievers through his Instagram page of late.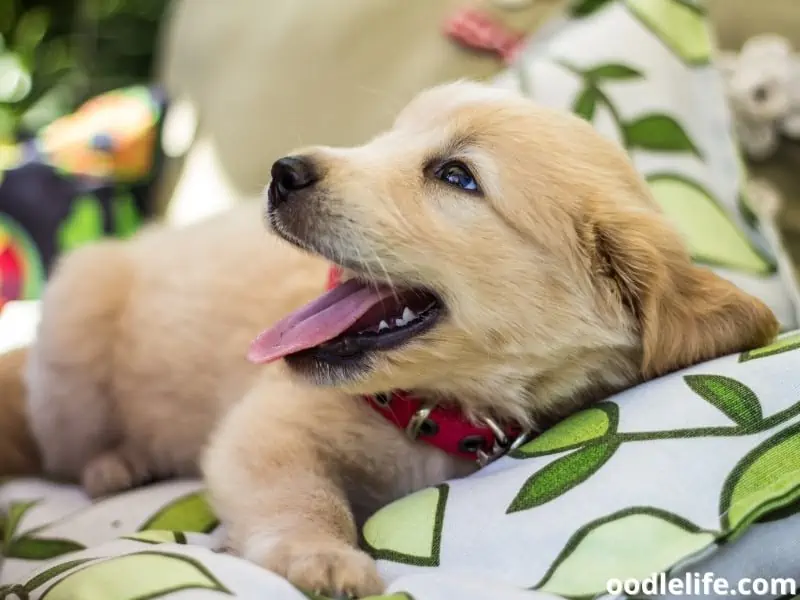 Whether it's a new puppy or a dog of a certain age, this breeder ensures the new owners understand their pet's needs and what they can do to bring out the best in their Golden Retrievers.
It's best to contact the breeder through his Instagram page and schedule a visit to his farm.
The breeder spends a lot of time with clients discussing the breed's requirements, diet, training, and health. Clients can meet the parents of their pups and their littermates!
The breeder raises the pups with love and care, which shows in their temperament. He is helpful and ready to answer any questions.
Breeder Details:
Golden Way Goldens
Another breeder that is a part of the AKC's breeder of merit program, Golden Way Goldens ensures their dogs come from established pedigrees and meet all testing and health standards. Their health certificates cover genetic diseases and life-threatening diseases, ensuring that the puppies you receive are the healthiest.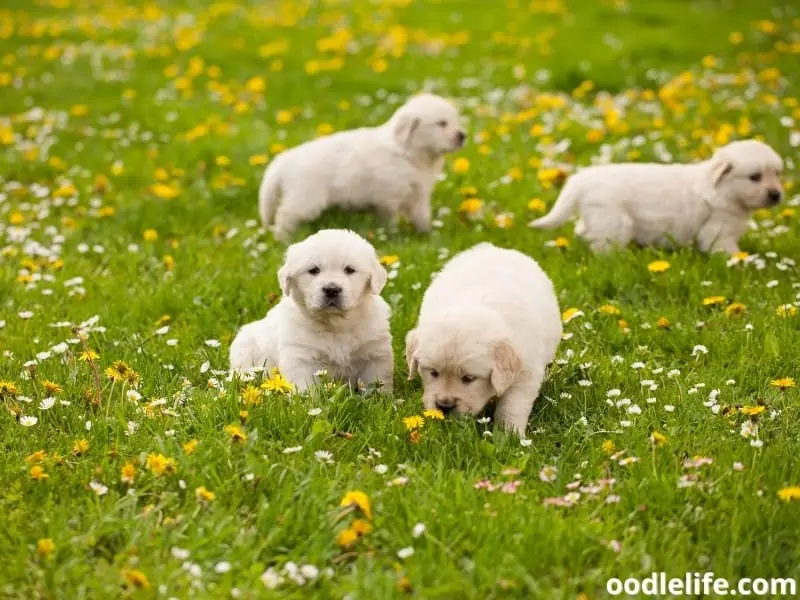 The breeders are members of the Golden Retriever Club of America and breed their dogs in their homes to ensure their pups are properly socialized and healthy.
Breeder Details:
Honey Sweet Goldens
They are small-scale Golden Retriever breeders. They prioritize the health of their dogs and are registered with the GRCA. They love to join dog shows and sports competitions, which is a testament to their breeding program.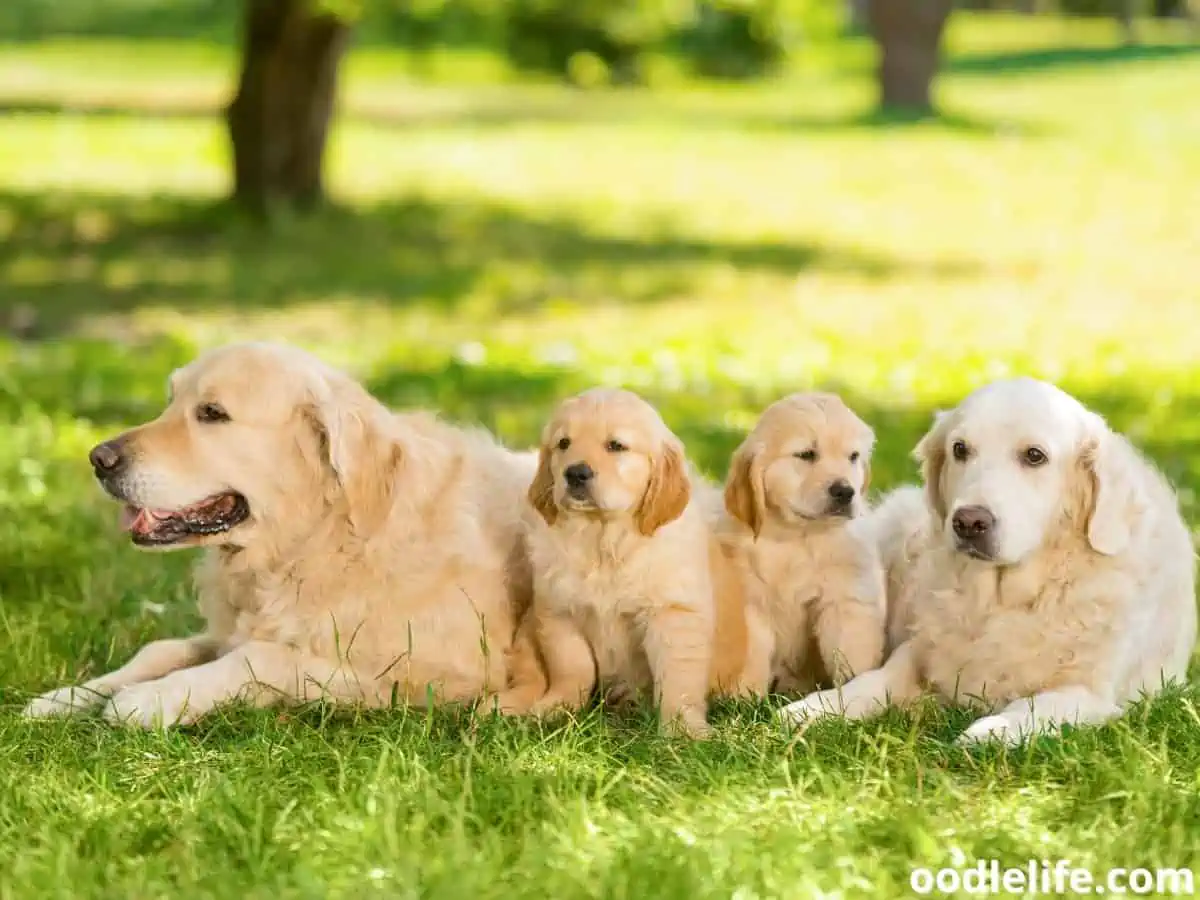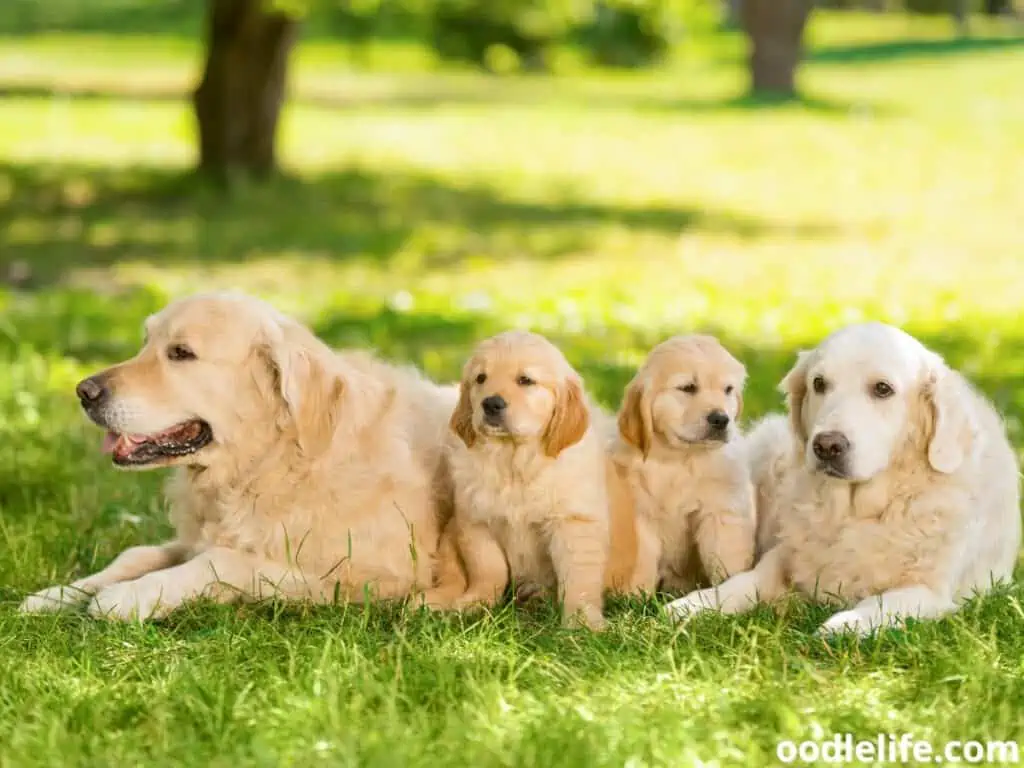 Their Golden Retrievers have full health clearances and are registered with the AKC and UKC. The deliberate breeding program only selects the best dogs that are the healthiest and have good instincts.
If you want to know more about their litter schedule and breeding plan, you may contact them via email.
Breeder Details:
RedLion Kennel
This kennel breeds Golden Retrievers and Labradors. Their breeding program focuses on health and temperament, so most of their dams and sires go through a health check before breeding.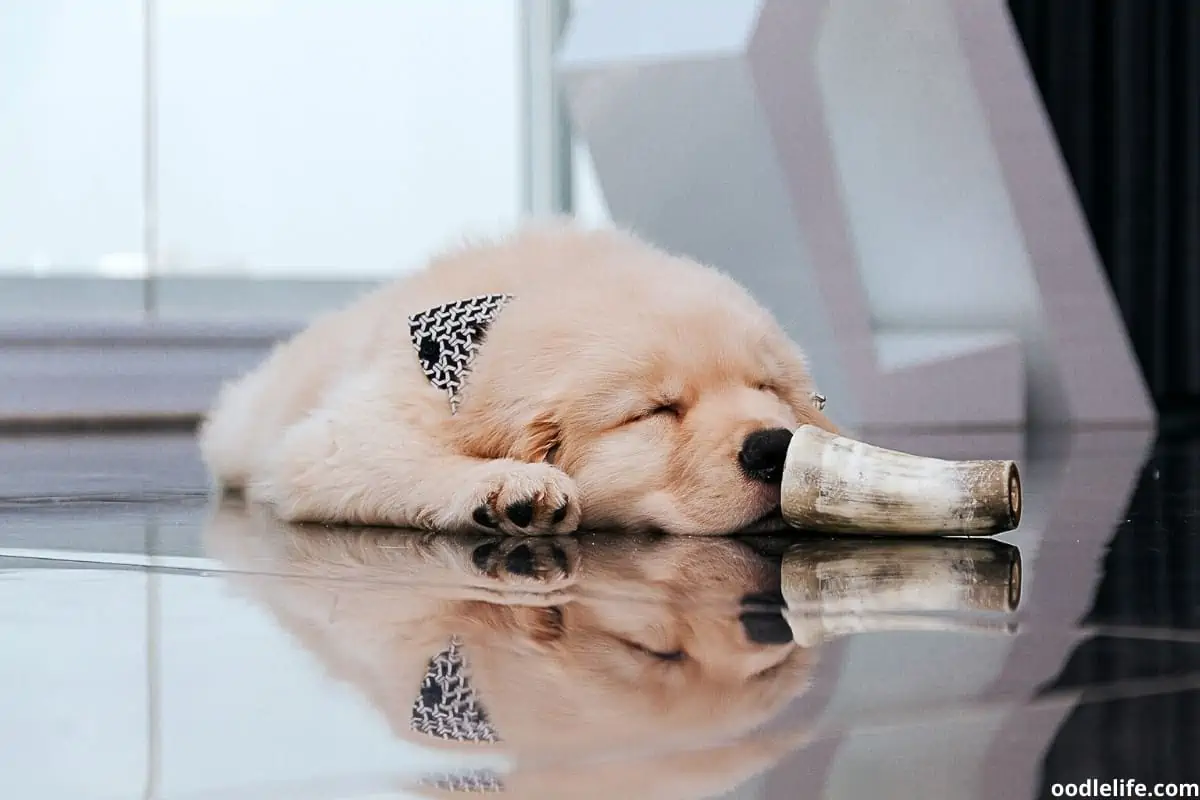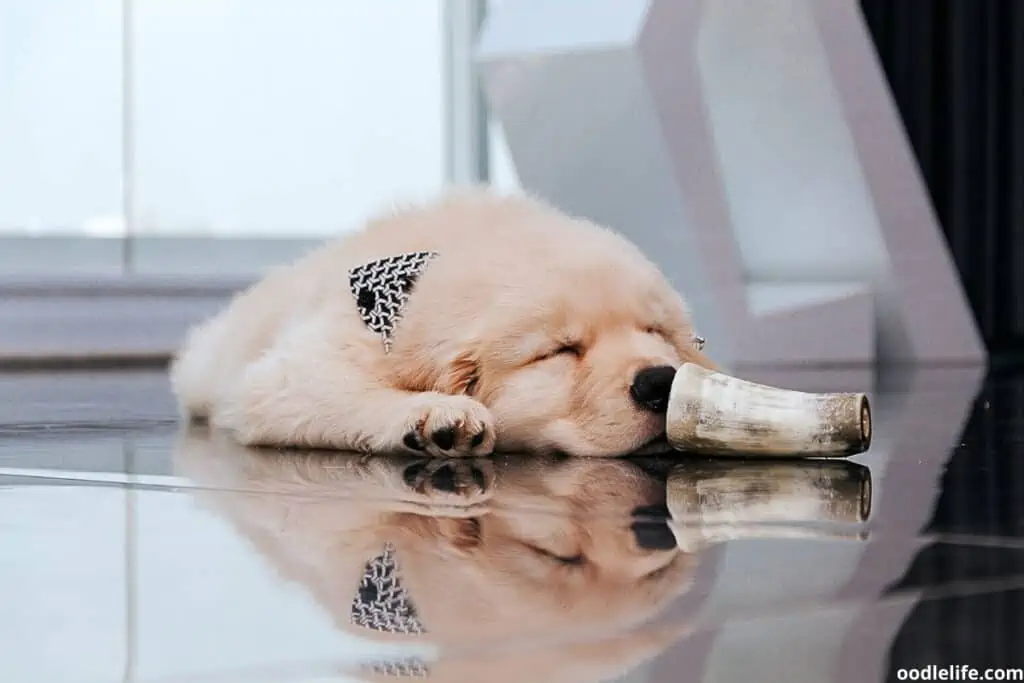 The AKC recognizes them, and their breeding goal has been to produce Retrievers that meet the breed standards but are capable hunting dogs, show dogs, and family companions.
Their litters are given age-appropriate vaccines and deworming medication along with vet visits. It's best to check their website to see their available litters and their breeding schedules.
Breeder Details:
Liberty Bell Goldens
Liberty Bell has a home-based breeding program that produces a small litter. The owner is involved in the dog shows, and her dogs are all contenders for the breed standard and come from established pedigrees.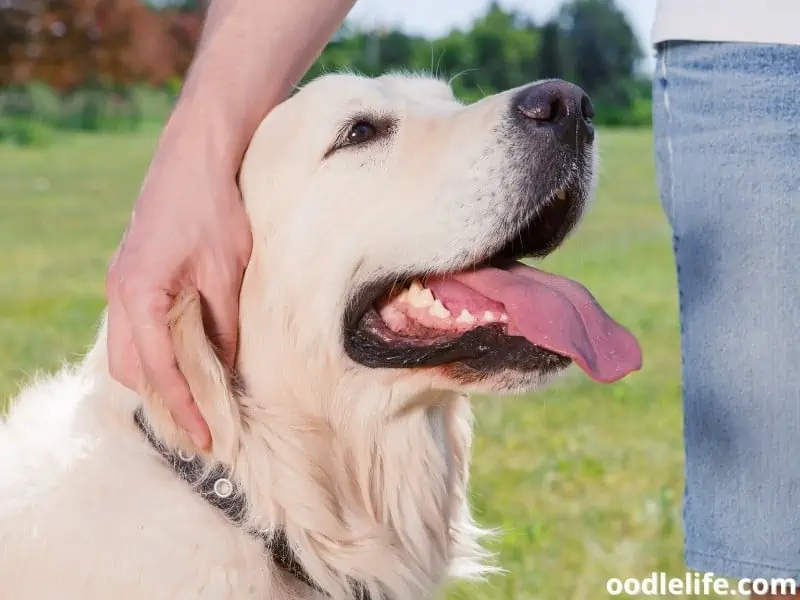 Their puppies are vaccinated on time and regularly visit the veterinarian. If you want a family dog with all the qualities of a show dog but still a loving companion, contact them and send a puppy application.
They often only have a small litter, so it's best to send your application as soon as possible.
Breeder Details:
Ruff Life Goldens
This breeder focuses on their Golden Retriever's temperament and health. They employ genetic testing to protect their dogs from the most prevalent genetic conditions afflicting Goldens, like hip dysplasia.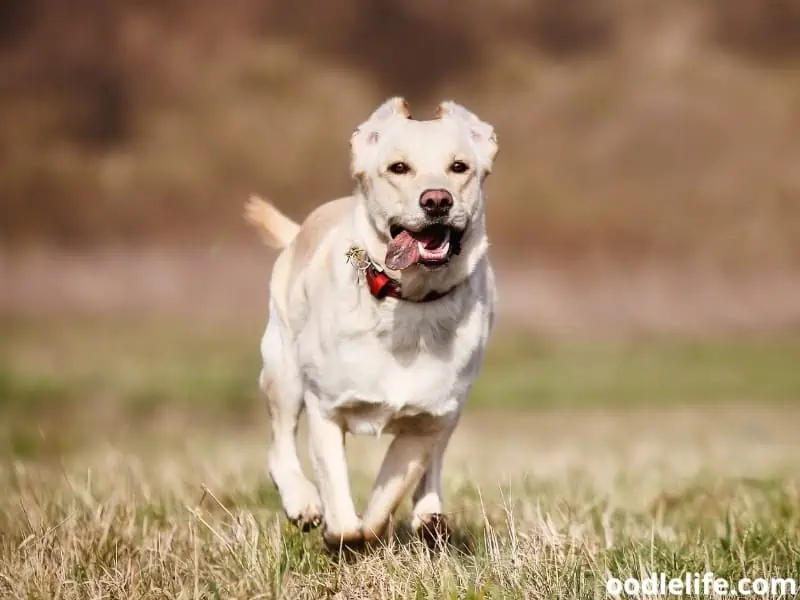 To ensure the puppies are healthy and secured before they find new families, they microchip them and take them to the doctor for a health check. The breeder also provides basic training and socialization for the puppies.
They also include a puppy starter kit with the pup. These include toys, treats, and a few vitamins. They require a deposit if you want to get a puppy from them, but the deposit is refundable.
Breeder Details:
Find A Golden Retriever To Fill Your Home With Love And Fun
Remember, getting a dog is a commitment. And even an easygoing breed like the Golden Retriever can still challenge new owners who might not be ready for the activity level of a sporting breed!
But if you get one from the best Golden Retriever breeders in New Jersey who can help you prepare for your new puppy, you will be ready to raise your Golden puppy and give it a home full of love and happiness that only a Golden Retriever can give!