14 Best Golden Retriever Breeders In New York (2023 Update)
One of the most popular dog breeds, Golden Retrievers make amazing pets. They are friendly, loyal, hard-working, and intelligent. Being retrievers, they love to play and retrieve.
If you know someone with a Golden Retriever as a pet, they will tell you that there is never a dull moment with this gorgeous breed.
$300 2023 Discount!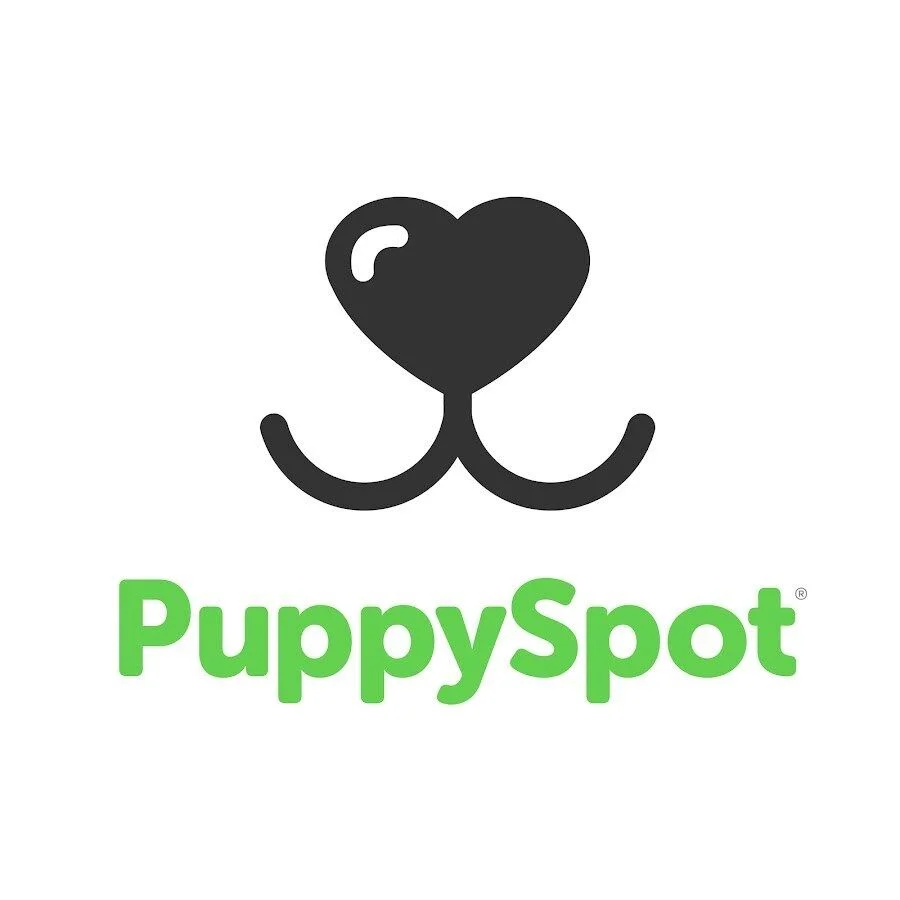 PuppySpot Adoption
PuppySpot is a reputable dog marketplace where you can browse and find compatible puppies right from the comfort of your home. They have placed over 200,000 puppies into homes in the US!
Click through and use the code PUPPY300 for $300 off any puppy adoption.
See Puppies and Save $300
However, like all other breeds, the Golden Retriever, too, has its fair share of medical issues, something that has only accelerated due to unethical breeding programs.
So when adopting a Golden, make sure you are not supporting corrupt breeders. Ethical breeders health test their parent dogs and raise the pups in a clean and social environment.
There are many Golden Retriever breeders in New York, but to help you out, we have compiled a list of the best 14 breeders who are responsible and ethical.
1. Famn Damily Farm
Famn Damily farm is a family-owned and operated business that has been raising this beautiful breed since 2001. They are registered with both AKC and the New York State Department of Agriculture (PD#00708), following all of their rules and guidelines.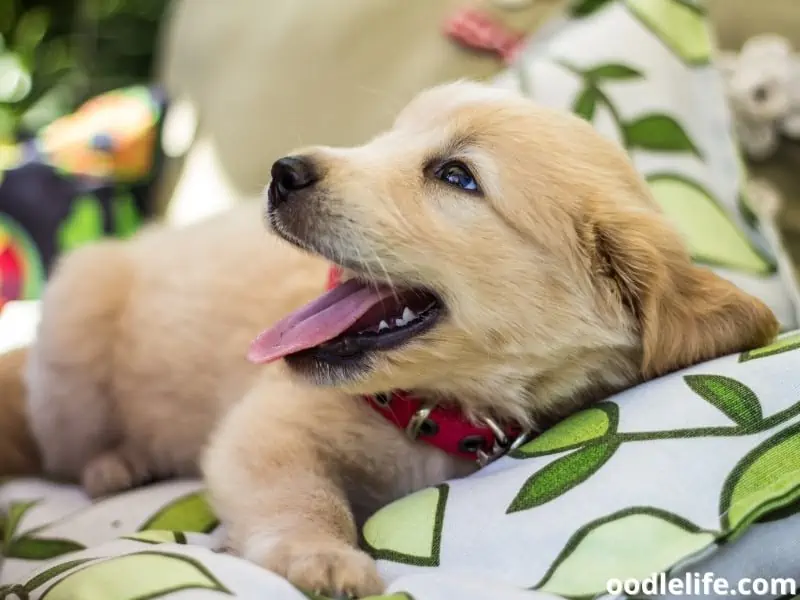 Famn Damily farm aims to raise healthy, happy, and well-tempered Goldens. They health test all the parents and share the records of your puppy's parents with you. They socialize the puppies with humans, cats, and other dogs.
Their pups are also accustomed to regular household noises.
The puppies come with AKC registration and a health guarantee. They have received their shots, deworming, and vet checks. The breeders do not ship puppies, so you will have to meet them in person when you want to pick up your puppy.
Breeder Details:
2. Gotta Be Golden Retrievers
Gotta Be Golden Retrievers specializes in breeding American and Canadian Champion Golden Retrievers. Their dogs are noted to have the best conformation and temperament.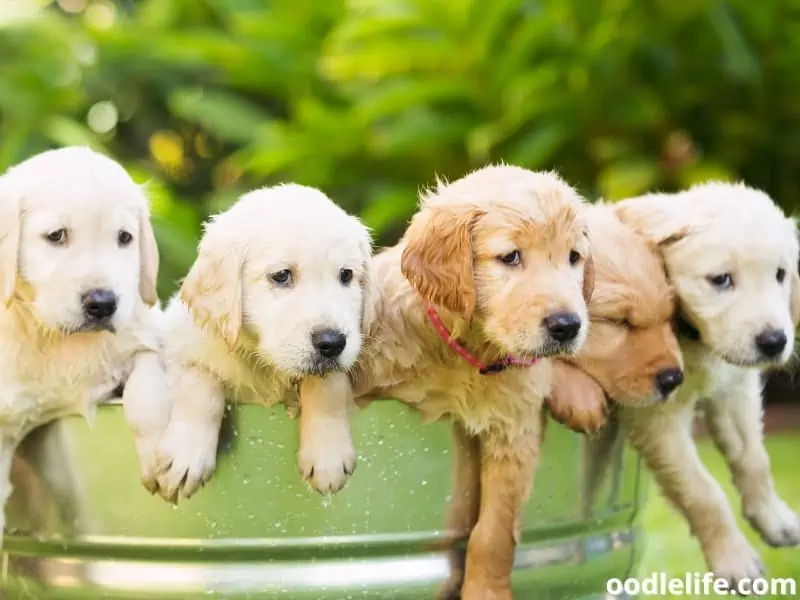 The parent dogs undergo vigorous health testing, including genetic testing, OFA and PennHip, heart, and eye tests. The breeder has been a member of the (GRCA) Golden Retriever Club of America since 1999.
The puppies come with limited AKC registration, a health certificate, and excellent health. They are vaccinated and dewormed. You'll need to pay a non-refundable fee of $500 to reserve a puppy.
Breeder Details:
3. Buck Family Farm
These family breeders have a farm spread over a 20-acre land, where the pups enjoy free play and socialize with the family and other animals. They are certified by AKC and bred with H.E.A.R.T. They breed for all coat colors and do not have a specific preference.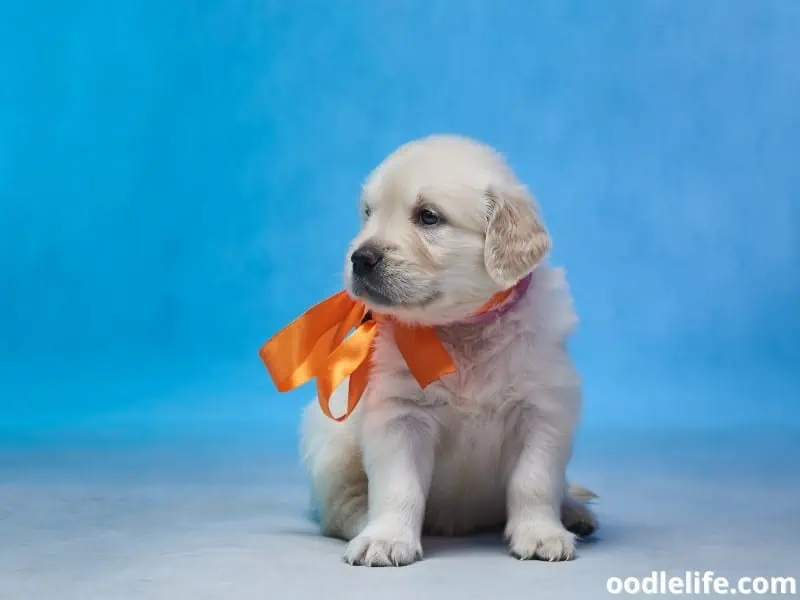 The breeders are passionate about breeding healthy, intelligent, and affectionate puppies. They conduct genetic testing on the parent dogs. A health certificate for the parents and the litter is included with the puppies.
The pups come with AKC registration, a vet certificate, and a 1-year health guarantee.
Breeder Details:
4. Hilltop Golden Retriever
Hilltop breeders are spread over 50 acres of land and a husband-wife duo runs the business. They aim to breed the healthiest and happiest puppies. As they have veterinary backgrounds, their knowledge helps them achieve their goal.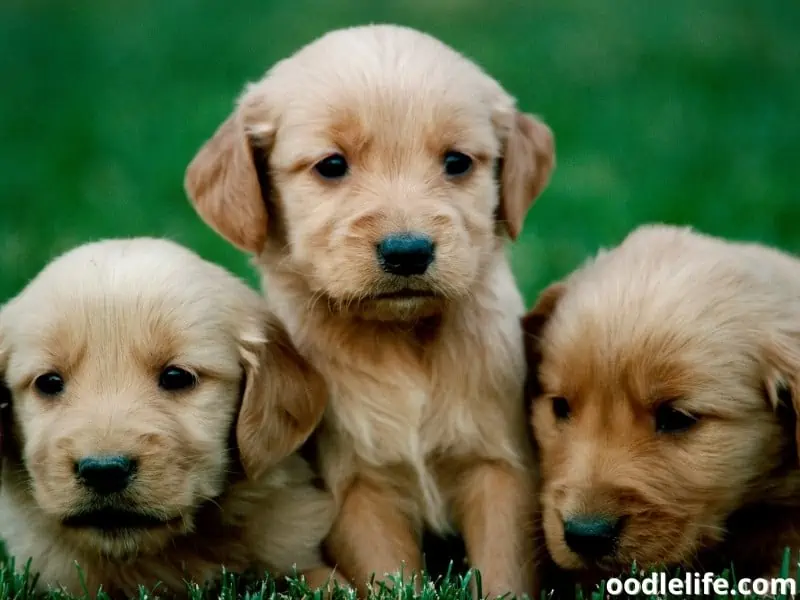 The parent dogs have varied coat colors and undergo health testing to maintain AKC/OFA standards. The puppies are available in various colors and socialized with children, adults, and other dogs.
The breeders immunize, deworm, and vet-check the puppies. The pups come with limited AKC registration and their parents' health certificates. To reserve a puppy, you need to sign up on the waitlist by paying a fee of $250.
Breeder Details:
5. Keuka Country Golden Retrievers
Keuka Country Golden Retrievers are a family breeder who raises the dogs in their home. They want to breed healthy, content dogs that will make devoted companions.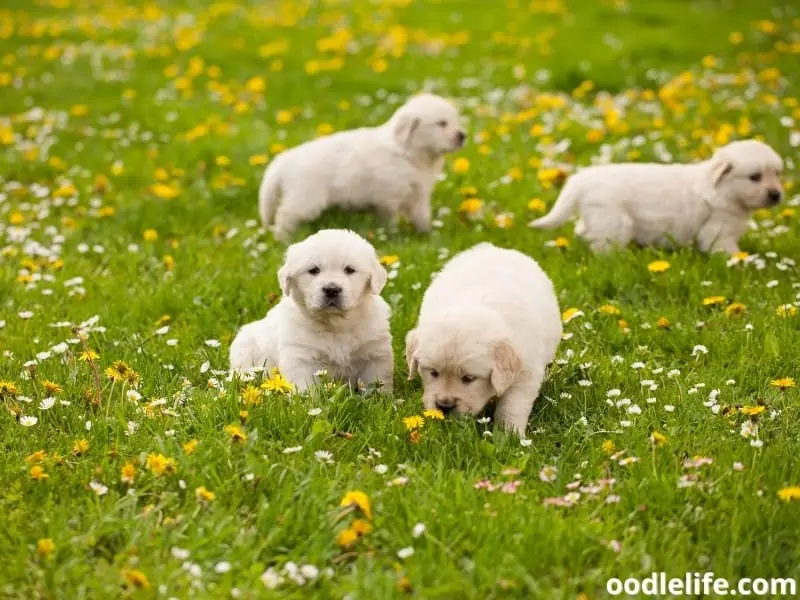 Every parent dog has undergone a health examination, and their pedigrees are posted on their website for anyone to view. The breeders socialize the puppies with kids and adult dogs and desensitize them to household noises.
They also ensure all puppies are vet checked and certified. The pups come with AKC registration, a 1-year health guarantee, and litter pedigree. They will have received their latest shots and deworming.
Breeder Details:
6. Nevani Goldens
Nevani Goldens sets the standards high. They raise their dogs at home, where they interact with their children. The breeders are affiliated with several reputable organizations like the AKC, GRCA, OFA, and Good Dog.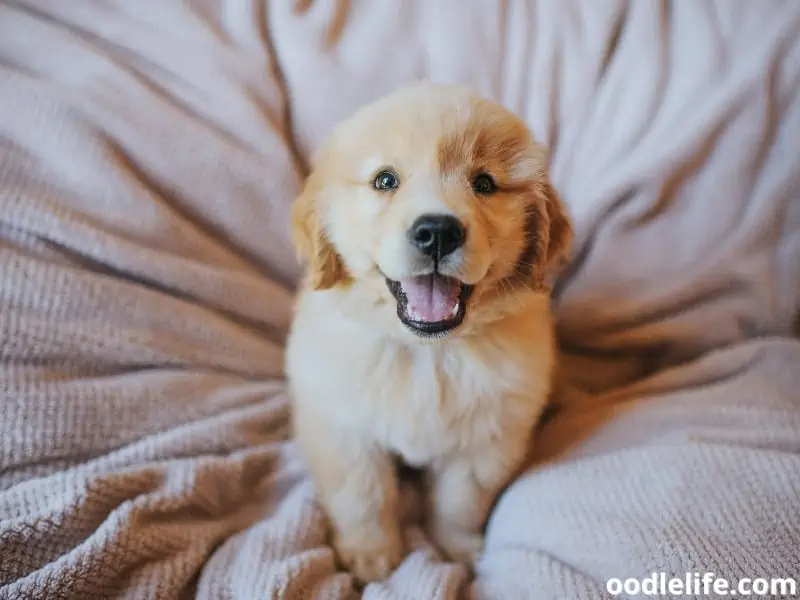 Each parent dog has undergone genetic testing and received an OFA clearance. The breeders raise the puppies using puppy culture techniques, so the pups are content and healthy. They monitor their health from birth and offer a 2-year health guarantee with the pups.
Breeder Details:
7. Springvale Goldens
Nancy Lindberg got her first Golden in 1989 and now owns Springvale Goldens. Her love for the breed soon made her a breeder, a passion she is very dedicated to.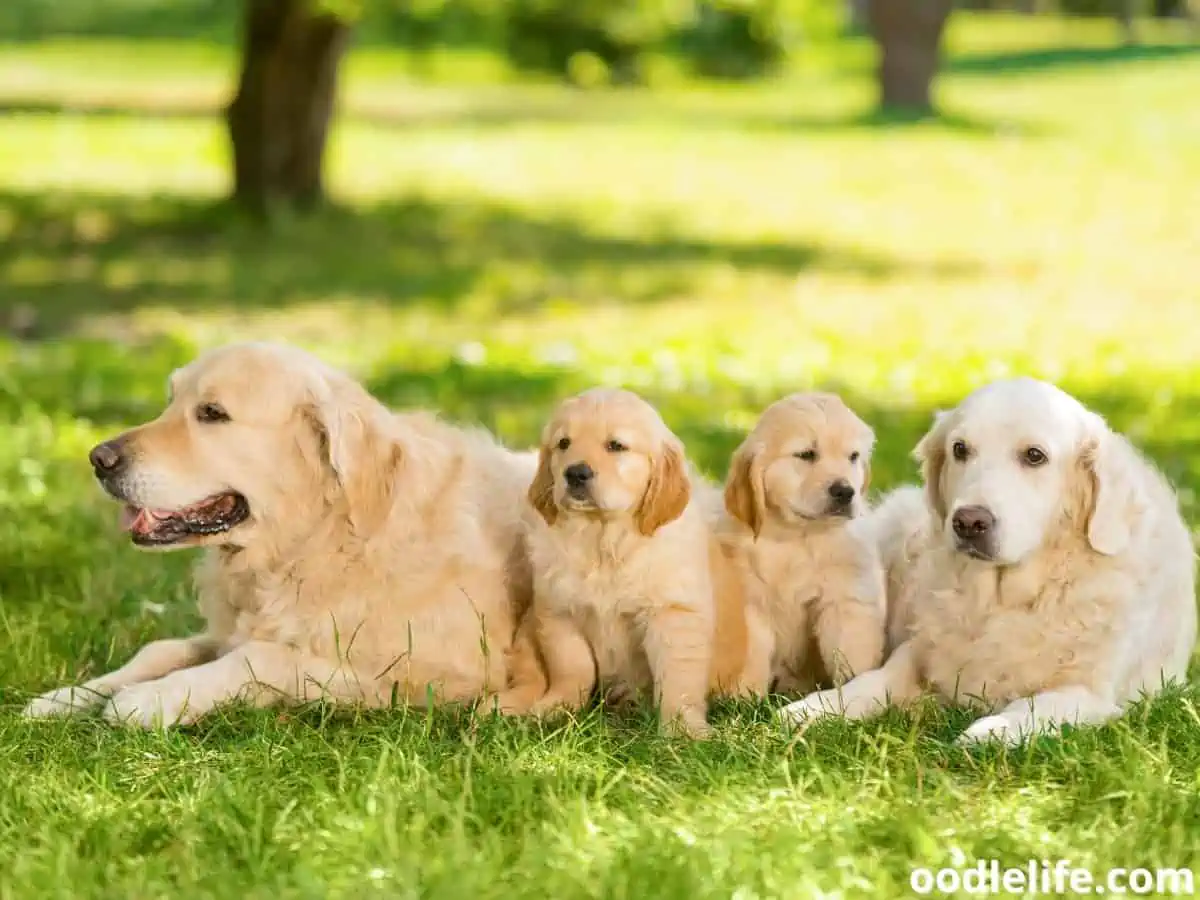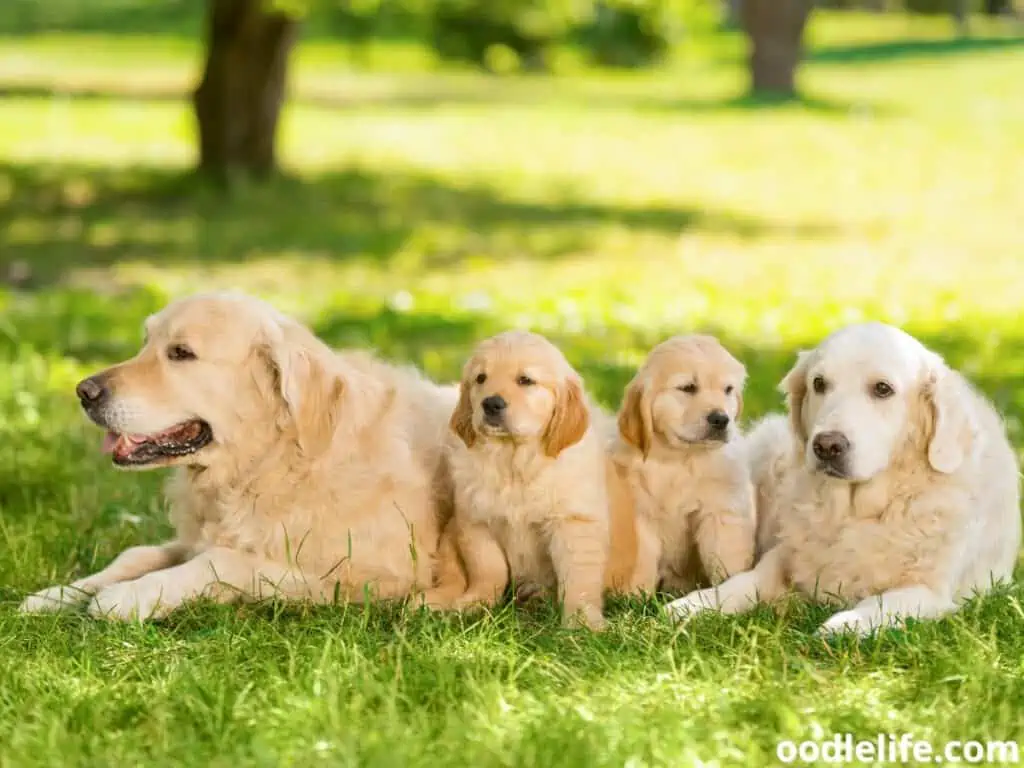 She breeds animals at home and places a high value on temperament. She is a member of the GRCA and the Northeastern New York Golden Retriever Club. The dogs are AKC certified and tested genetically by PAW Print Genetics.
They are also cleared for OFA, eye, elbow, and heart.
Breeder Details:
8. Timberscombe Golden Retrievers
Timberscombe is a family breeder that breeds healthy Golden Retrievers. The dogs are raised in their home and loved like family members.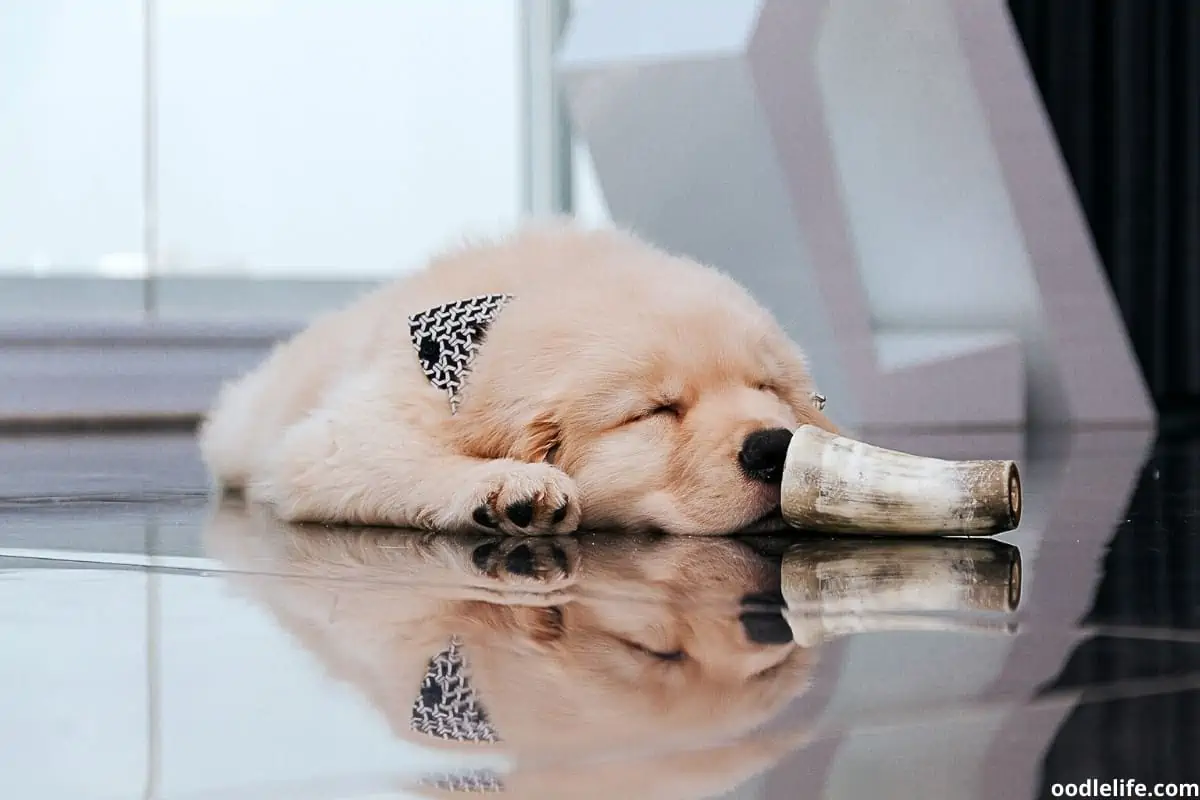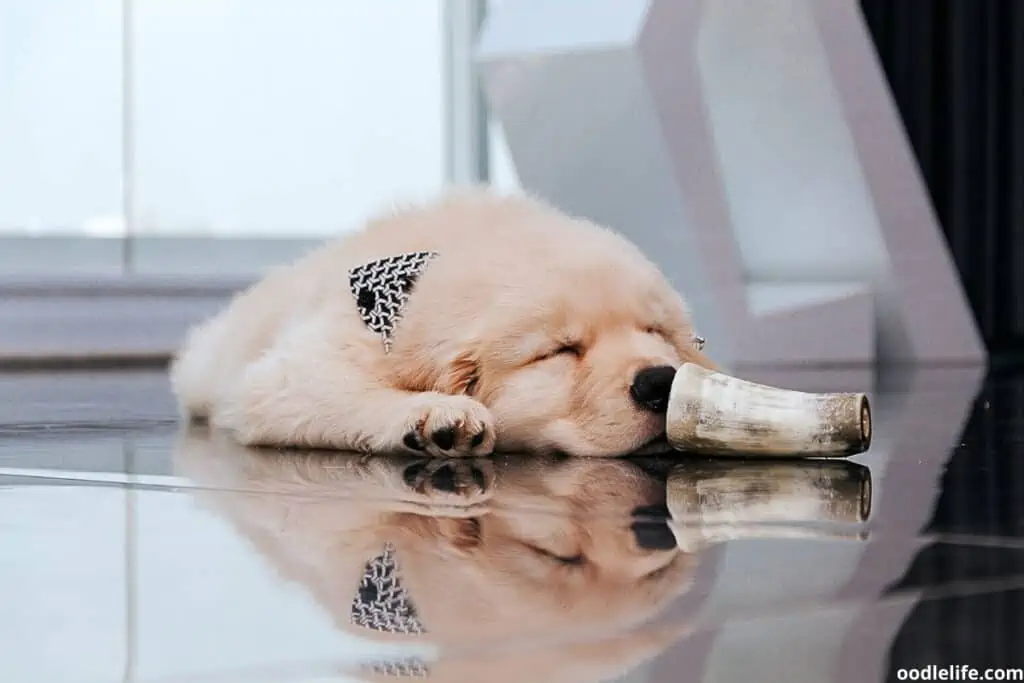 Veterinarian specialists like cardiologists, radiologists, veterinary ophthalmologists, and board-certified veterinarians examine the parent dogs' health. The breeding program does not use animals that do not pass these tests. The breeders feed them premium dog food so that they enjoy optimum health.
The puppies are socialized to make them great companions. They are dewormed at 2, 4, 5, and 7–8 weeks of age and vaccinated at 6 weeks. All puppies come with limited or full AKC registration, depending on your preference.
To reserve a puppy, you need to make a $300 deposit after they announce a pregnancy. They accommodate buyers and are ready to meet them if they are within a 1.5 to 2 hour drive from their location. If a buyer buys a puppy with full registration, they are ready to fly out with the puppy at an additional cost of $400-700, depending on the flight tickets.
Breeder Details:
9. White Stone Goldens
White Stone Goldens is another breeder on our list that offers gorgeous English Cream Golden Retrievers. They produce snowy Golden Retrievers that are great companions as well as show dogs.
The dogs are registered with the AKC. They go through extensive medical testing, and the OFA has given them the all-clear for their eyes, elbows, hips, and hearts.
The puppies are hand raised and put through Early Neurological Stimulation, a biosensor program that improves trainability.
The puppies come with AKC registration papers, are vaccinated, and are dewormed. They also come with their parent's championship title and health clearance. You also receive a health certificate and a health guarantee contract.
To reserve a puppy, you need to pay a deposit of $300. At six weeks of age, you get to choose your puppy, and at eight weeks, you can take it home.
Breeder Details:
10. Nitro Golden Retrievers
They are one of the most reputable and experienced breeders, having bred dogs for more than 40 years now. They are so sought after, that they have a waiting list of six months to up to a year, or sometimes even more. It is needless to say that they produce some of the best Goldens in New York.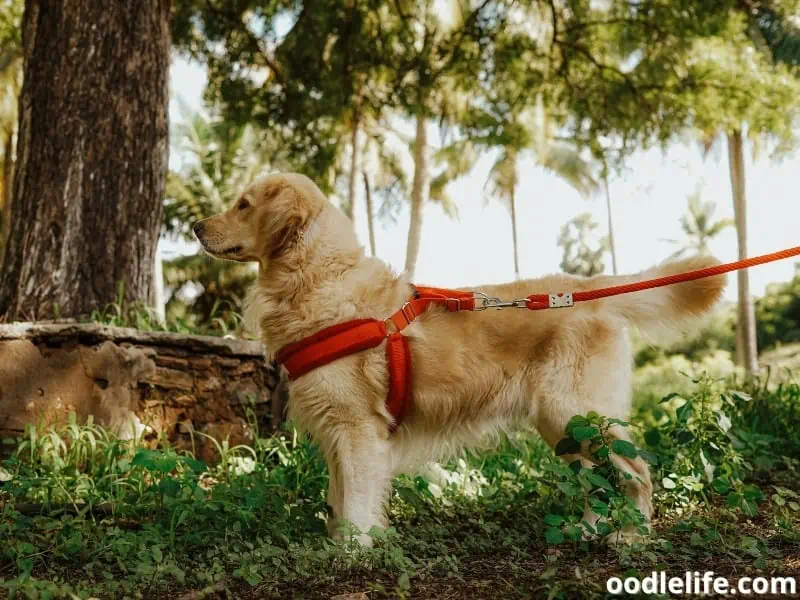 The dogs are healthy, with the best conformation and amazing temperaments. They make great family companions as well as working and show dogs.
Nitro is a member of the AKC and GRCA. All the dogs are health-tested in accordance with the standards. In addition to being certified by an ophthalmologist and cardiologist for the eyes and heart, they also have OFA certification for the elbows and hips.
The pups come with a 1-year health guarantee.
Breeder Details:
11. Chestnut Goldens
Chestnut Goldens was established in 1992 and has been breeding healthy Goldens ever since. They are AKC Breeder of Merit Award winners and GRCA members.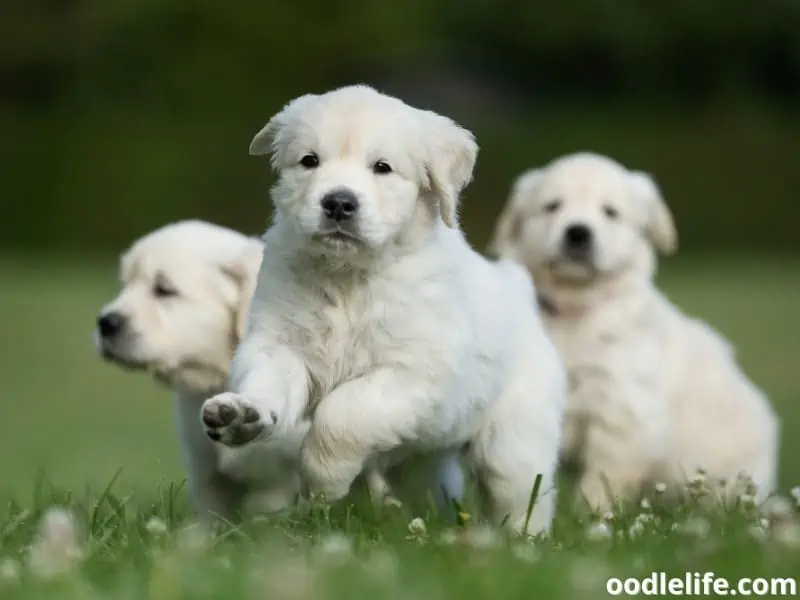 As Chestnut Goldens are AKC-accredited, you can expect thorough health testing and good-quality pups.
Breeder Details:
12. Corbec Farm
Corbec Farm is a horse farm that has been breeding Golden Retrievers for around twenty-five years now. The farm is operated by the Walsh couple, who are in love with the breed.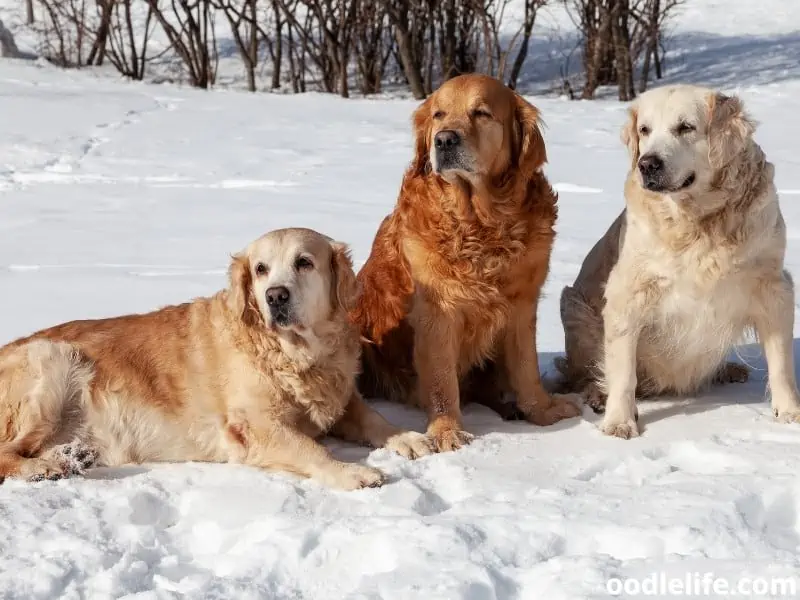 The breeders are members of CNGRCA, GRC, and GSGR. They breed their dogs following the AKC standard and achieve dogs that are great in ability, temperament, and structure.
They breed dual-purpose dogs. This means that the Goldens will be amazing companions, hunting dogs, at competitions and games, and more.
The parent dogs are in good health and free of any breed-specific genetic problems. The breeders take great pride in the fact that none of their dogs have ever had a hereditary disease.
Their parent dogs have great traits like an amazing temperament and structure, athletic ability, intelligence, beauty, and longevity in their ancestry. And all of them come from sound, balanced pedigrees, all of which are seen in the puppies.
The puppies are well socialized, as they are raised in their home and not a kennel. The puppies come vaccinated and dewormed. You also receive their health certificate, an AKC registration form, and a 5-generation pedigree.
Breeder Details:
13. Moonlit Meadows Golden Retrievers
30 years ago, a Golden graced these breeders' lives, and it changed everything. They fell in love with the breed and started their breeding program.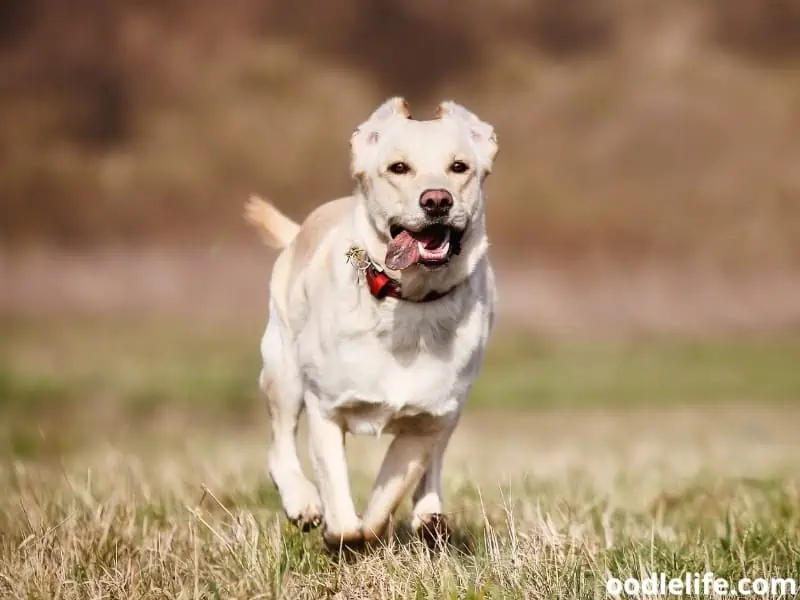 Temperament is Moonlit Meadows' top priority. They regularly take their dogs to nearby nursing homes and actively get them certified for pet therapy.
They get their parents genetically tested for diseases the breed is prone to. The dogs are also either cleared by the OFA for eyes, hearts, hips, and elbows or tested by PennHip.
Additionally, John, one of the owners, recently earned his certification as an AKC evaluator, demonstrating his skills and knowledge in assessing the health of dogs.
To get a puppy, you can pay a deposit of $300 and enroll on their waiting list.
Breeder Details:
14. River Valley Goldens
River Valley Goldens are small-time breeders that are spread over 17 acres of land. They breed English Cream Golden Retrievers, which are imported from Europe and registered with the AKC. These dogs are a paler and slightly shorter version of the Standard Golden Retriever but have similar health issues.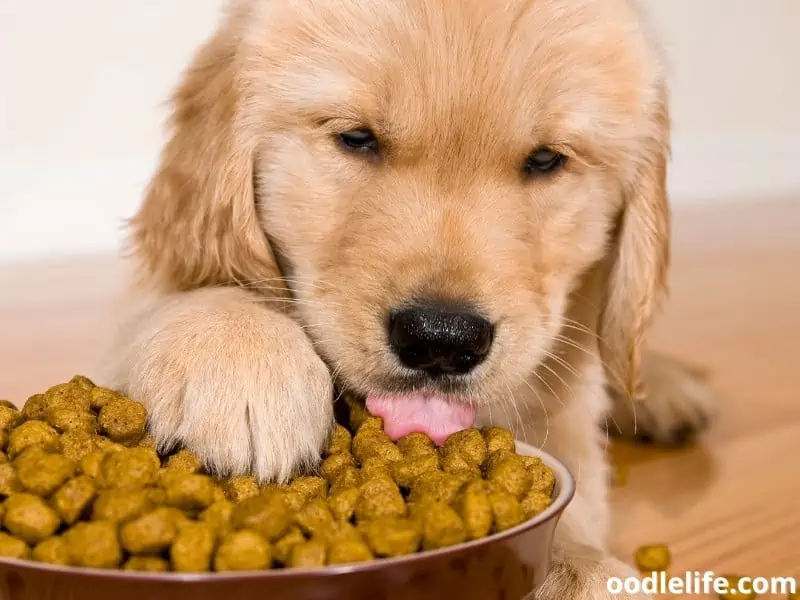 The dogs are raised with love and are not housed in kennels; instead, they are allowed to roam and play freely on their 17-acre property. The parent dogs have been health tested and are up-to-date on shots and deworming.
The puppies are friendly and have received a clean bill of health. They also have AKC registration papers and immunization records. If you want a puppy from River Valley, you will have to go through a seven-step adoption process.
This involves registering on a waiting list with a $250 deposit and making half the payment once the puppy is 6 weeks old.
Breeder Details:
Conclusion
Adopting a Golden Retriever is an amazing experience, one that you will cherish for life. However, happiness can get tainted if your beloved dog suffers from a health condition. So, it is important to do your research and only adopt your pet from a responsible breeder.