The 5 Best Golden Retriever Breeders In North Carolina (2023)
Yay! You've decided that getting a Golden Retriever puppy is just what you need to bring a little more love and fun into your home.
But wait, where do you find a Golden Retriever puppy in North Carolina anyways?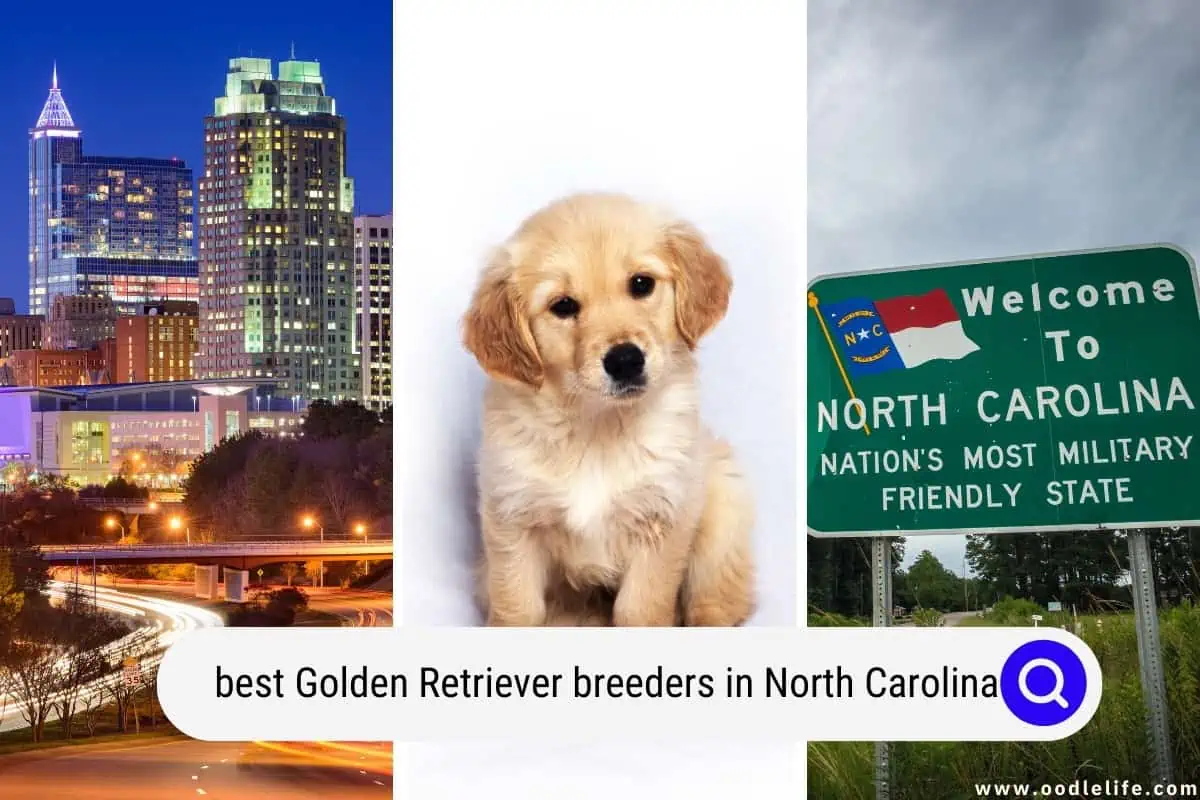 $300 2023 Discount!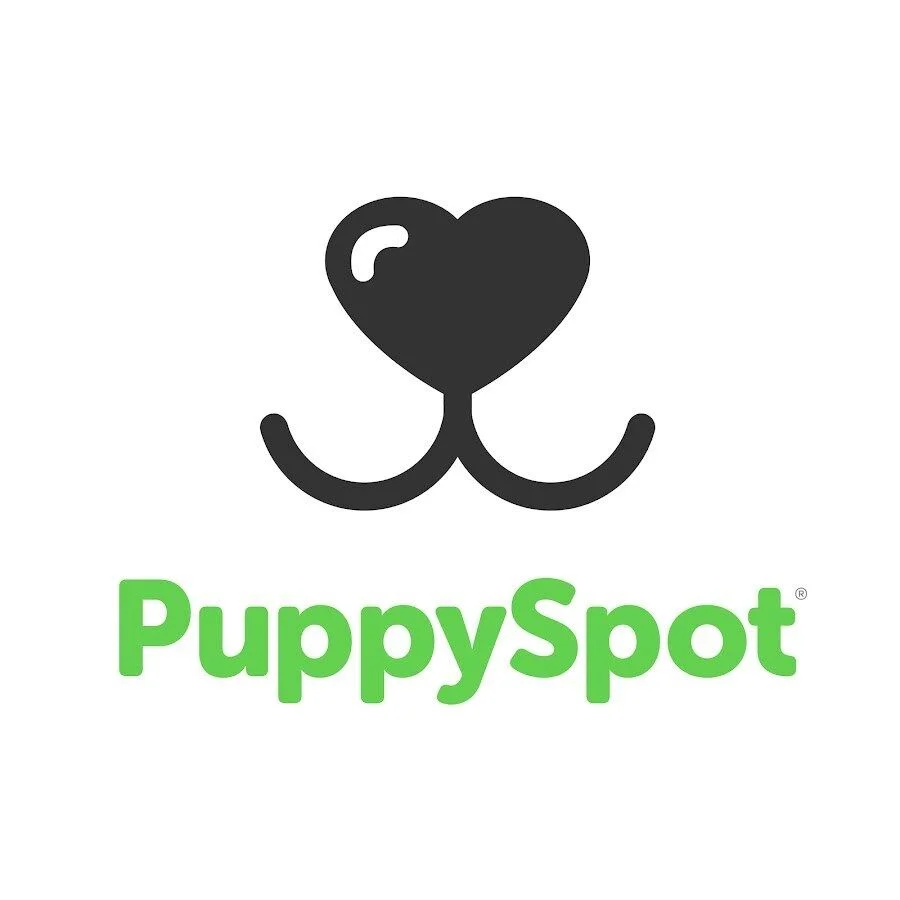 PuppySpot Adoption
PuppySpot is a reputable dog marketplace where you can browse and find compatible puppies right from the comfort of your home. They have placed over 200,000 puppies into homes in the US!
Click through and use the code PUPPY300 for $300 off any puppy adoption.
See Puppies and Save $300
Hold onto your leash, we're here to help. We've compiled a list of the five best Golden Retriever breeders in North Carolina to help you out.
Ready to meet your new furry bestie? Great! We can't wait either.
The Top Golden Retriever Breeders In North Carolina
Golden Hearts Retrievers
If you're looking for one of the best Golden Retriever breeders in North Carolina, Golden Hearts Retrievers is where you want to be!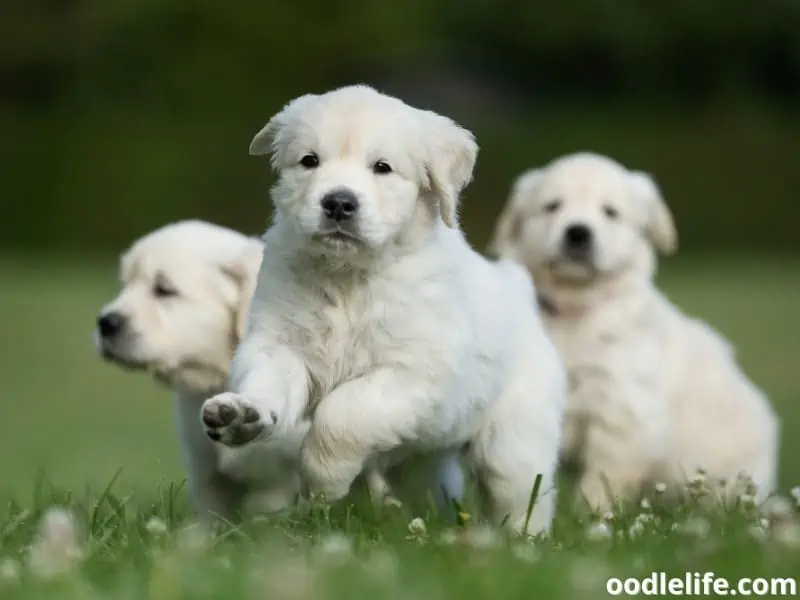 Every puppy at Golden Hearts Retrievers is treated like a part of the family. From the time they're born until they are ready for the journey to their new homes, each Golden puppy is cared for with the utmost love and respect.
This small Golden Retriever breeder is dedicated to producing top-quality American, Field, and English Golden Retrievers. To make sure that every puppy receives the love and care they need, they only have two to three litters a year. All the puppies are reared inside in a sanitary and controlled environment.
Golden Hearts Retrievers are serious about healthcare! Before being given the green light, each puppy is subjected to a rigorous deworming and immunization routine and inspected by a licensed veterinarian.
If that's not enough to convince you, all puppies come with a one-year guarantee. You can trust that Golden Hearts Retrievers has your new canine bestie covered.
Contact Details:
Website: https://www.goldenheartsretrievers.com/
Phone: (919) 548-9568 
Email: [email protected]
Location: Bear Creek, North Carolina
Hyatts Goldens
Prepare your hearts, you're bound to fall in love with Hyatts Goldens, the family farm that's home to some of the best Golden Retrievers in North Carolina.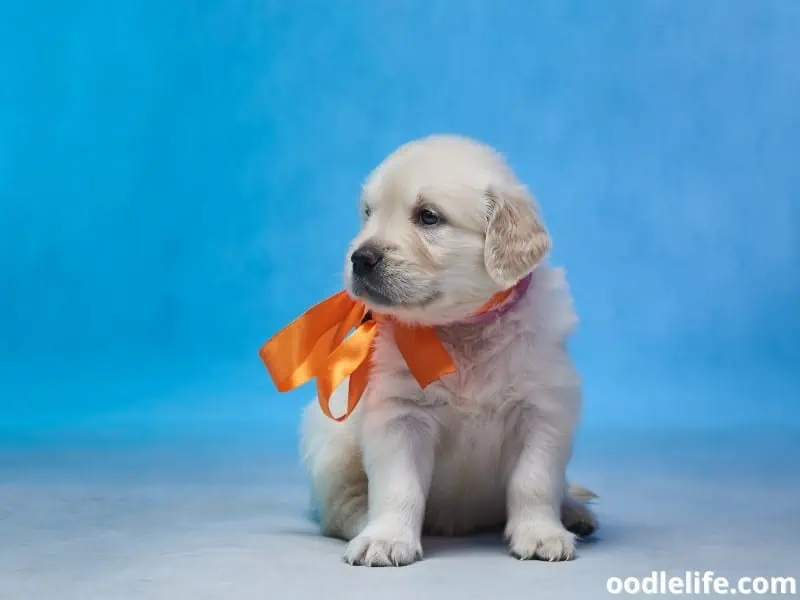 These Golden Retriever puppies are living their best lives on a whopping 50 acres of land to run and play on – it doesn't get much better than that.
Hyatts Goldens are passionate about breeding Golden Retriever puppies that are active, strong, and happy.
Money is no object when it comes to the health and nutrition of your new Golden pal. Every Golden puppy is fed Royal Canin Golden Retriever and Purina Pro Plan. But if that isn't enough, they're also spoiled with Nuvet Plus, a high-quality pet supplement.
So, you can rest assured your pup is coming to you strong and healthy!
On top of the best diet, these Golden pups also receive regular vaccinations and deworming. Plus, a qualified vet checks them out before they head off to their new homes. But don't worry, your new Golden puppy also comes with a healthcare guarantee.
At Hyatts Goldens the breed's standard is taken extremely seriously. They exclusively breed AKC Golden Retrievers, so you know you're getting the best of the best.
Most importantly, these Golden Retrievers are cared for with love. They have ample space to play and run while getting socialized from day one.
Contact Details:
Website: https://www.hyattsgoldens.com/
Phone: (704) 301-1270
Email: [email protected]
Location: Monroe, North Carolina
Golden Star Family Puppies
Golden Star Family Puppies isn't just a Golden Retriever breeder. Rather, it's a loving family that cares for and raises all the Golden Retriever puppies as if they were part of the family.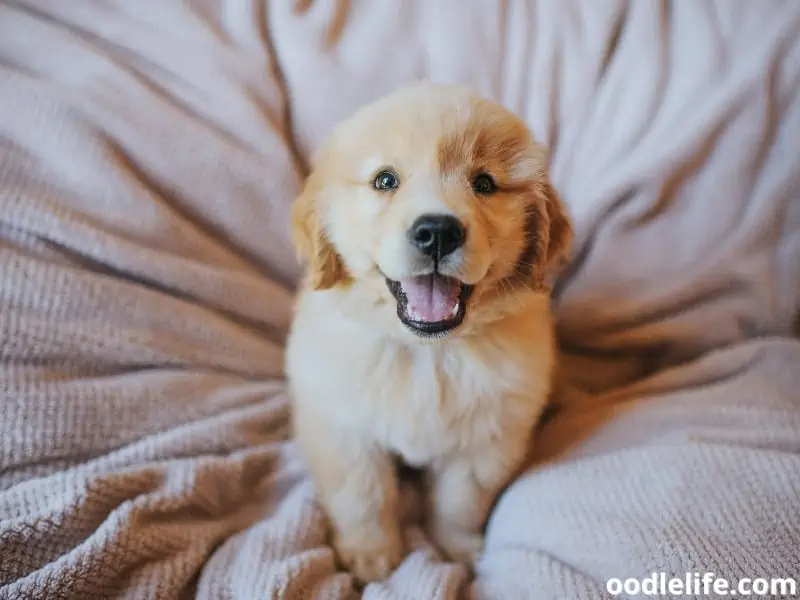 These Golden Retriever pups are brought up in the lap of doggy luxury with a comfortable space and carers that genuinely love each of their Golden Retrievers.
Their sole aim is raising healthy Golden Retriever puppies that are happy and ready to head off to their forever home. These puppies have a lot of love to give and trust us, you'll need to prepare your heart for the cuteness overload.
But it's not all about the love, Golden Star Family Puppies also professionally train their Golden Retrievers. They aim to send out pups that are obedience, potty, and leash trained. So, that takes a lot of the pressure off you when you get home.
You can simply enjoy getting to know your new Golden bestie.
Health is also a top priority with every Golden puppy getting regular checkups, being dewormed, and vaccinated. Plus, your doggo comes with a two-year health guarantee to give you peace of mind.
Just a heads up, Golden Star Family Puppies is quite selective when choosing owners for their special puppies. You'll need to provide all the necessary info to show you are providing a safe, loving, and pup-friendly home.
Contact Details:
Website: https://www.goldenstarfamilypuppies.com/
Email: [email protected]
Location: Union Grove, North Carolina
Creekside Goldens
Are you looking to fill your house with the cutest of cute Golden Retriever puppies? Look no further than Creekside Goldens.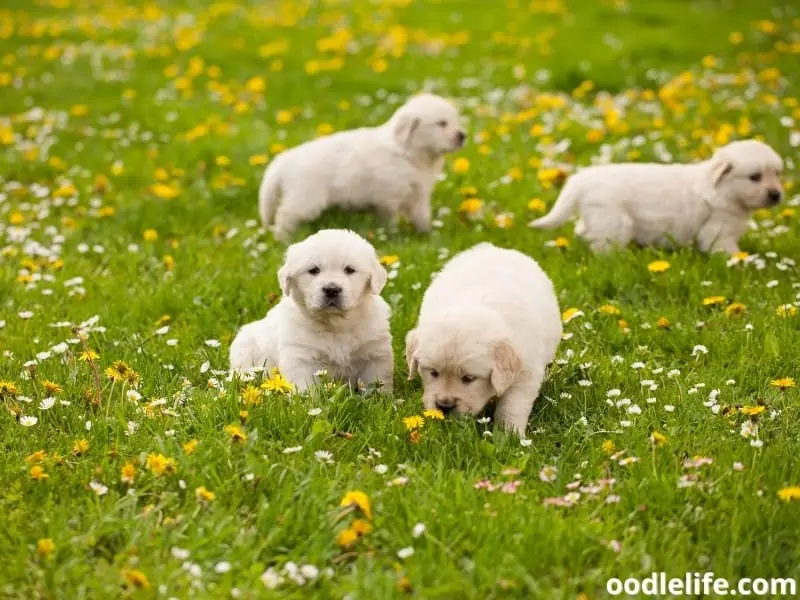 This is a fantastic little family-owned breeder located in Charlotte, North Carolina. The devoted family of five provides the best care and love for the puppies straight out of their own home.
Creekside Goldens specializes in the Light English Cream Golden Retriever that comes from champion bloodlines – ensuring you're getting the best money can buy. Plus, with the AKC Limited registration, you're good to go.
All the Golden Retrievers are thoroughly evaluated by a vet, checking for all the common genetic issues found in the breed. So, you can be sure your new Golden Retriever puppy has the best start. You'll even get a one-year health guarantee.
These puppies are well-socialized, getting one on one time with their humans every day. They also have the opportunity to run, play, and enjoy the outdoors. So, you're getting one well-adjusted and socialized puppy.
Contact Details:
Website: https://www.creeksidegoldensnc.com/
Phone: (336) 391-9328
Email: [email protected]
Location: Charlotte, North Carolina
Goldensglen Golden Retriever
If you're in search of the stunning British Style Golden Retriever then you're in luck. The folks at Goldensglen Golden Retriever specialize in this gorgeous breed. So, hold onto your hearts because they're about to be stolen.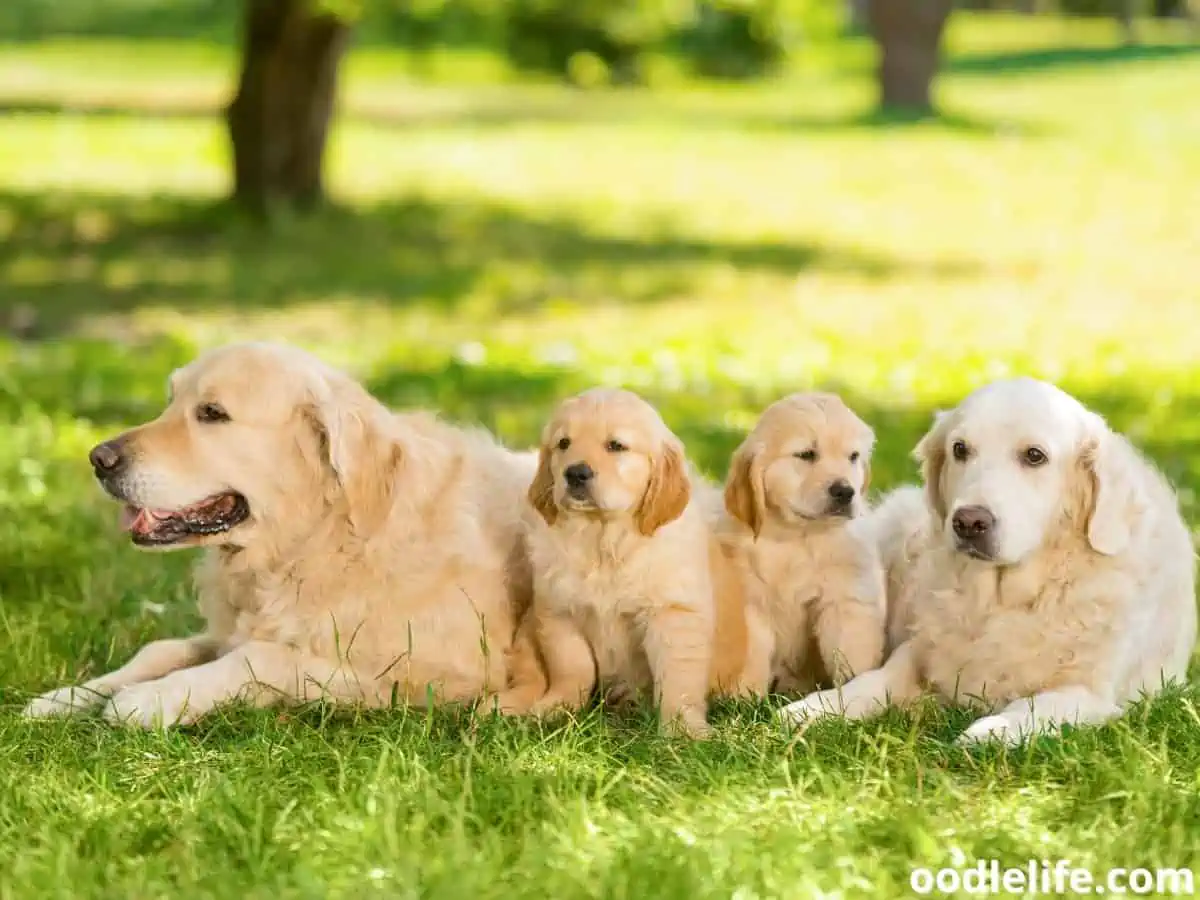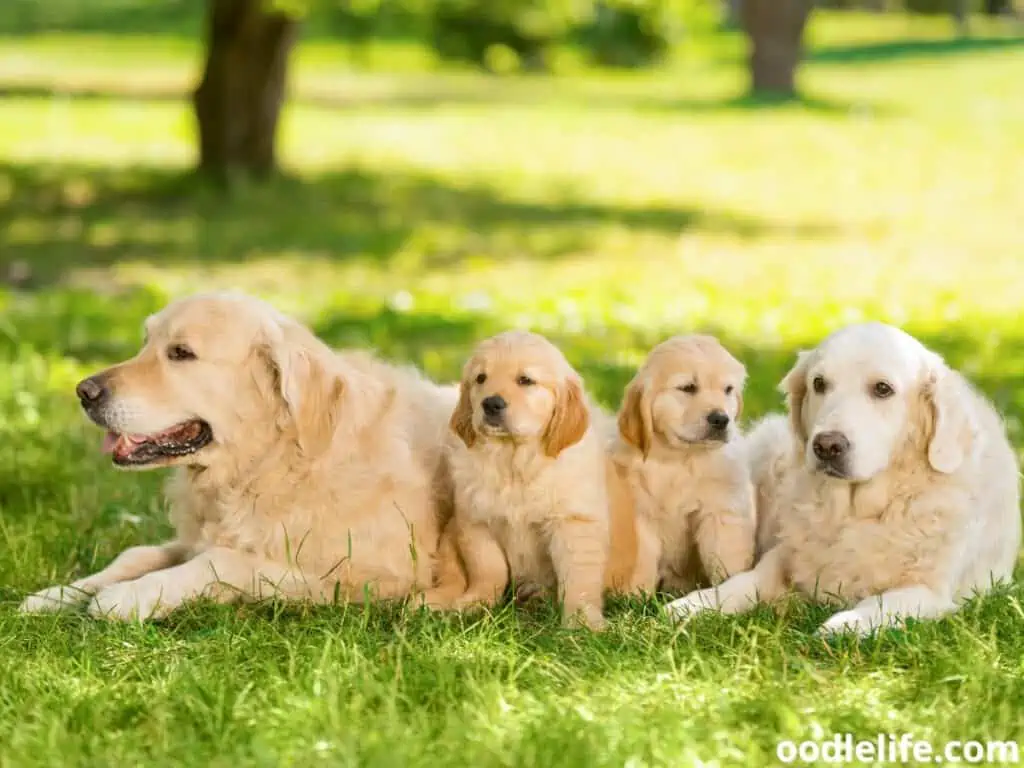 This is a hobby breeder, dedicated to providing the most healthy doggos with the best temperament. This is easy due to the five acres of land where the dogs can run and play outdoors.
The freshwater pond also makes for a well-adjusted Golden puppy that is used to all types of environments. Be it the outdoors, water, or a warm snuggly bed indoors with the family.
Still, it's not all fun and games, Goldensglen Golden Retriever take their job very seriously and understands their duty in providing the best puppies possible. All the Golden Retrievers are AKC registered and are cleared of elbow and hip dysplasia by the British Veterinary Association.
That's not all. They also receive regular clearances from the Orthopedic Foundation of Animals and yearly CERF eye exams to ensure their vision is in tip-top shape. They're clear of PRA1/PRA2 as well.
So, truly, your dog is in the best health possible when they head to their new fur-ever home.
Goldensglen Golden Retriever doesn't produce many litters, but that's what makes them one of the most desirable Golden Retriever breeders in North Carolina. The puppies they do breed are of the highest quality, so certainly worth the wait, in our book.
If you're still a little unsure and want some extra info this breeder will tell you everything you need to know about your puppy's parents and their health, before you meet their AKC Golden Retriever puppies.
Contact Details:
Website: https://goldensglen.com/
Phone: (704) 400-2214
Email: [email protected]
Location: Marvin, North Carolina
FAQ
I'm not from North Carolina, can I still adopt a puppy?
This is at the discretion of the breeder. Most won't allow you to apply until you've visited the breeder. Usually, you'll need to travel in, meet the breeder, and provide proof that your home and lifestyle are suitable for a puppy.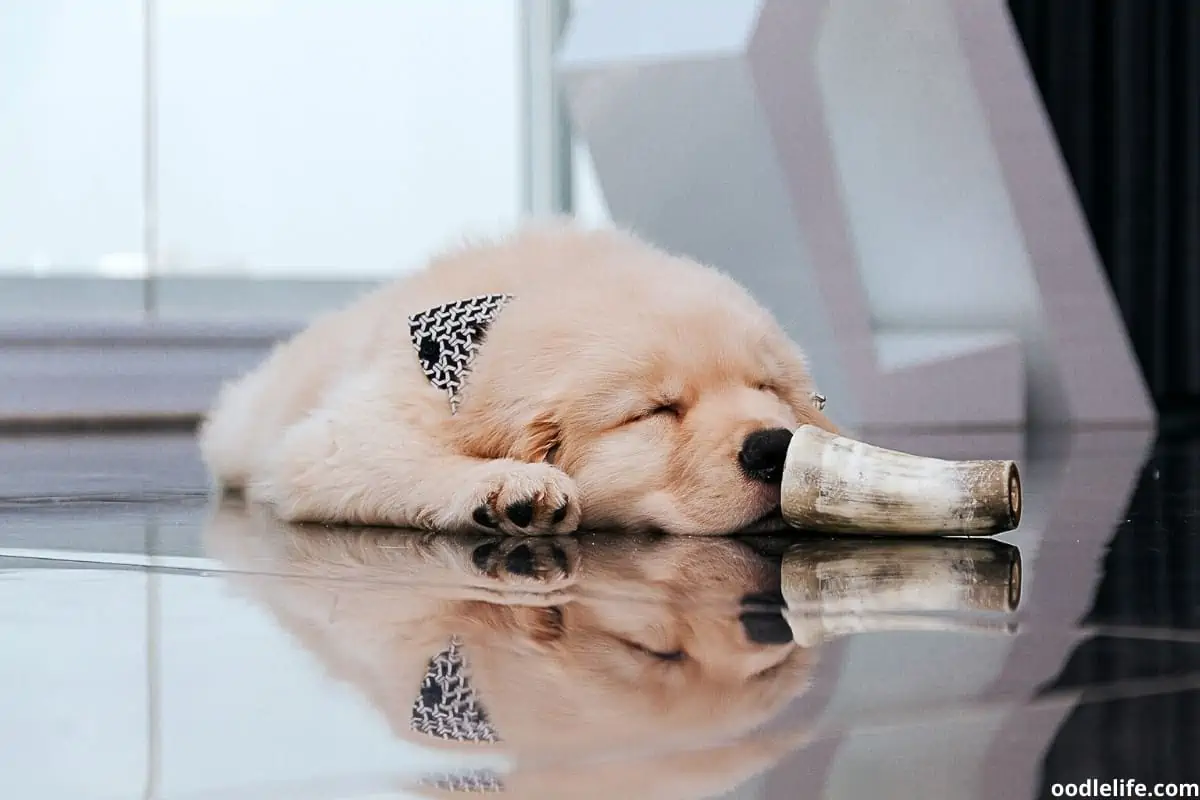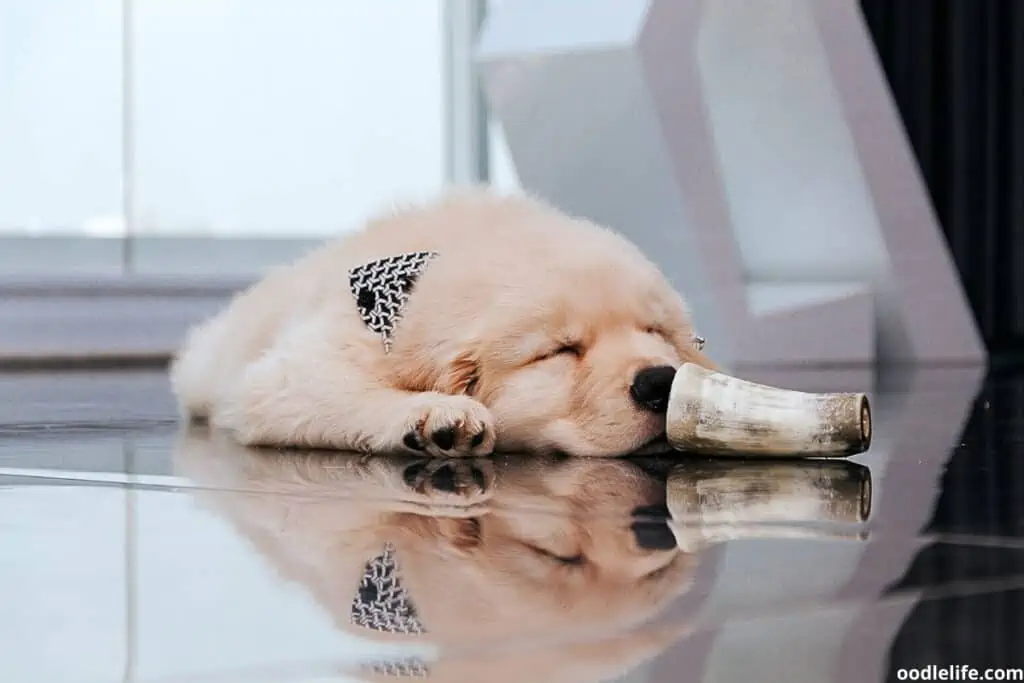 How can I prepare for bringing a Golden Retriever puppy home?
There are a few things you'll need including the same food they were eating at the breeder, a comfortable and warm bed, and possibly a puppy room/section in the house. Golden Retriever puppies are small and need a safe space they can get used to for the first few weeks.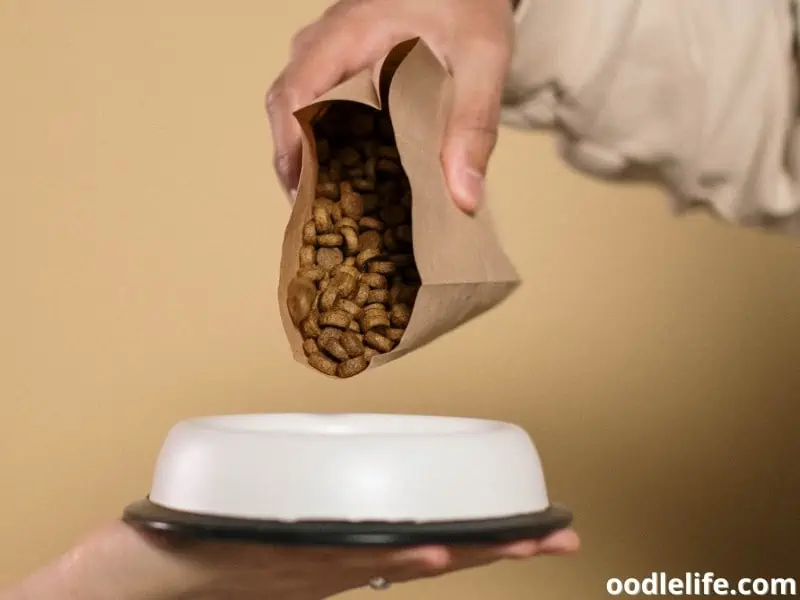 Can I visit the breeder and meet the parents of the puppies?
Absolutely! This is encouraged by reputable Golden Retriever breeders. It's one of the main ways a breeder knows you mean business.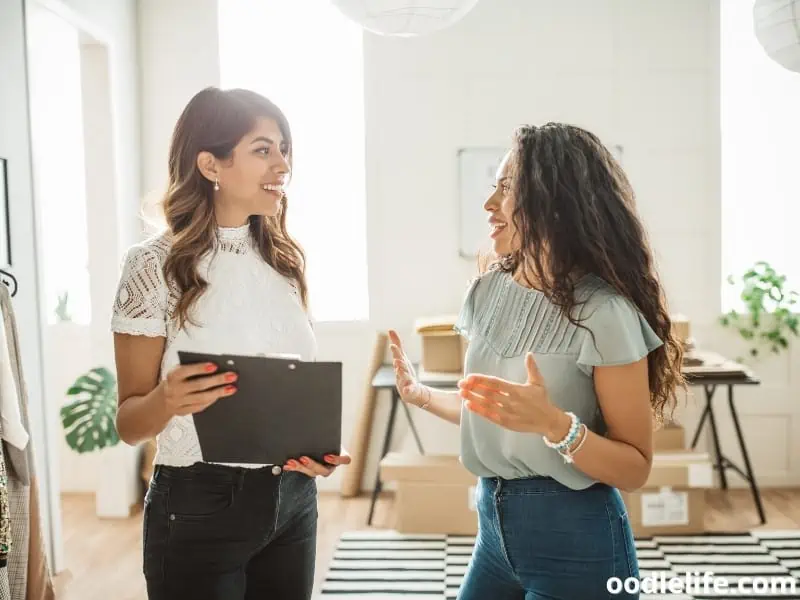 It allows you to see what your puppy could potentially look like and their temperament. Plus, seeing where your puppy comes from is important as you want to know your puppy is coming from a clean and caring environment.