The 5 Best Golden Retriever Breeders In Ohio (2023)
Exploring Golden Retriever puppies is one of the most exciting things you'll ever do. Seriously, it's cuteness overload!
But how do you know where to find a reputable breeder that will give you the pup of your dreams?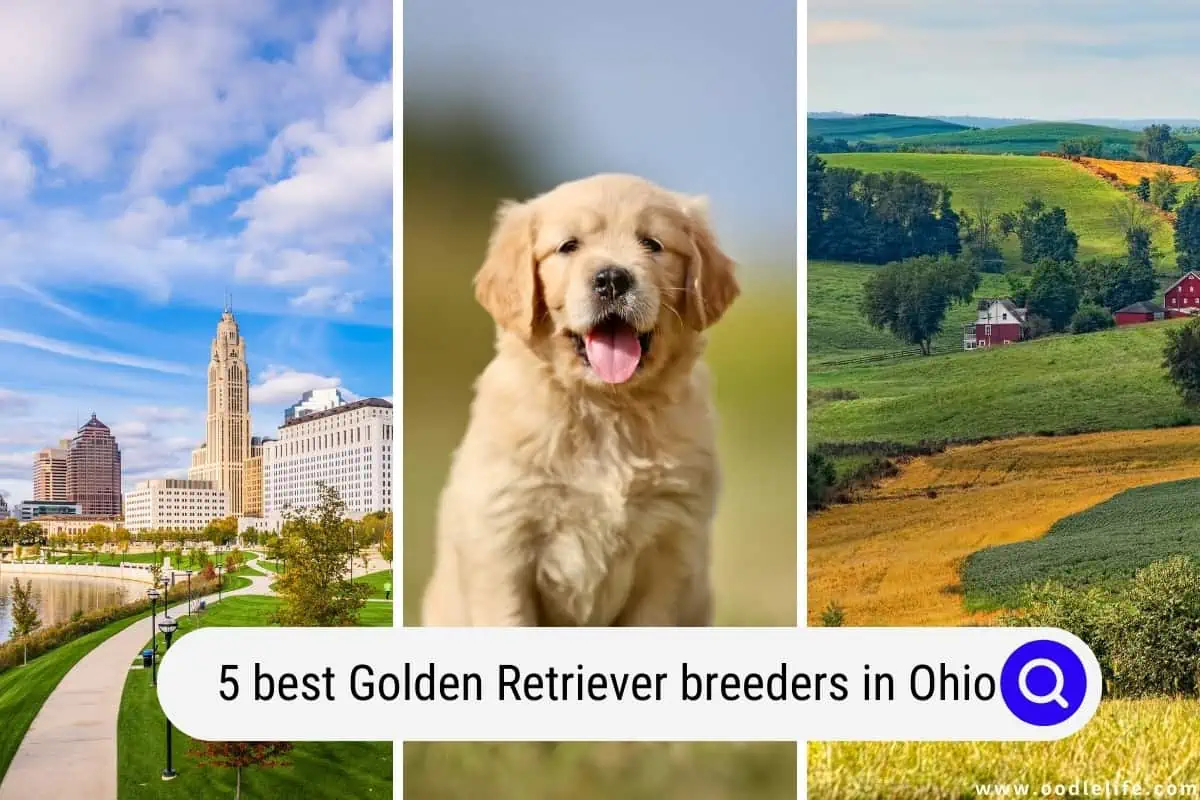 $300 2023 Discount!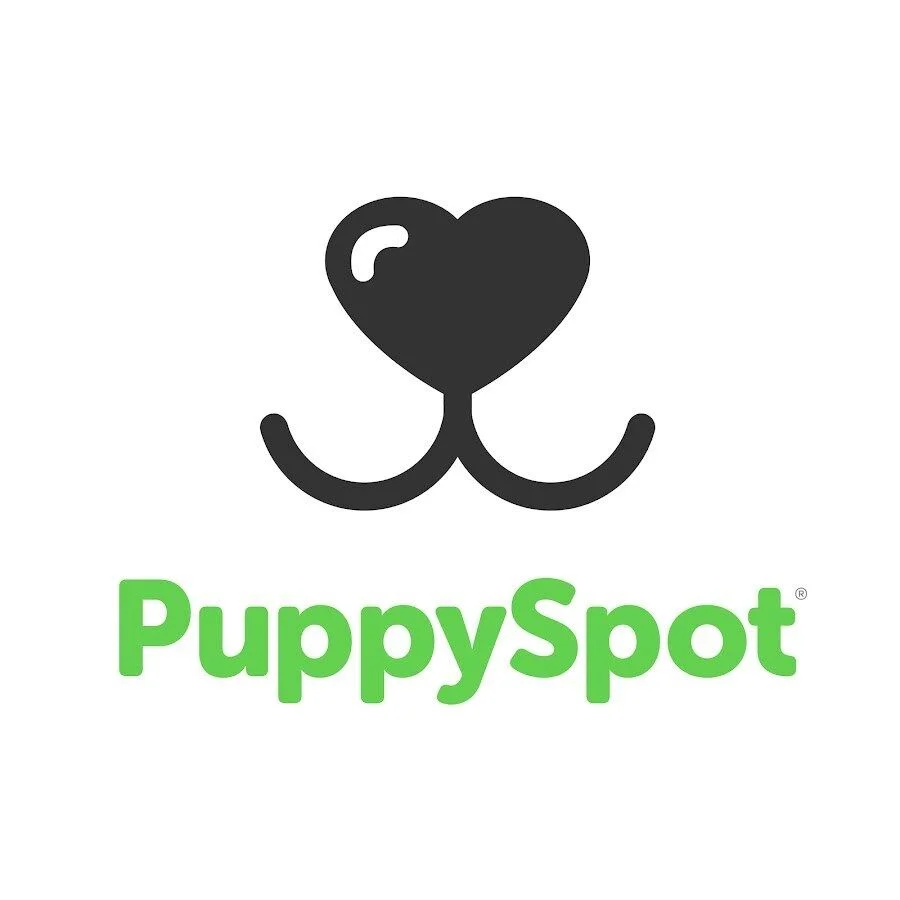 PuppySpot Adoption
PuppySpot is a reputable dog marketplace where you can browse and find compatible puppies right from the comfort of your home. They have placed over 200,000 puppies into homes in the US!
Click through and use the code PUPPY300 for $300 off any puppy adoption.
See Puppies and Save $300
That's where we come in. We've got the top five best Golden Retriever breeders in Ohio and what makes them stand out as the best of the best.
Ready to meet your new Golden fluff ball? Great, let's do it!
The Top Golden Retriever Breeders In Ohio
1. Buschur's Dream Golden Retrievers
This Golden pup breeder is situated in Saint Henry, Ohio. It is proud to be part of the Golden Retriever Club of America and holds itself to a very high standard when it comes to its Golden pups.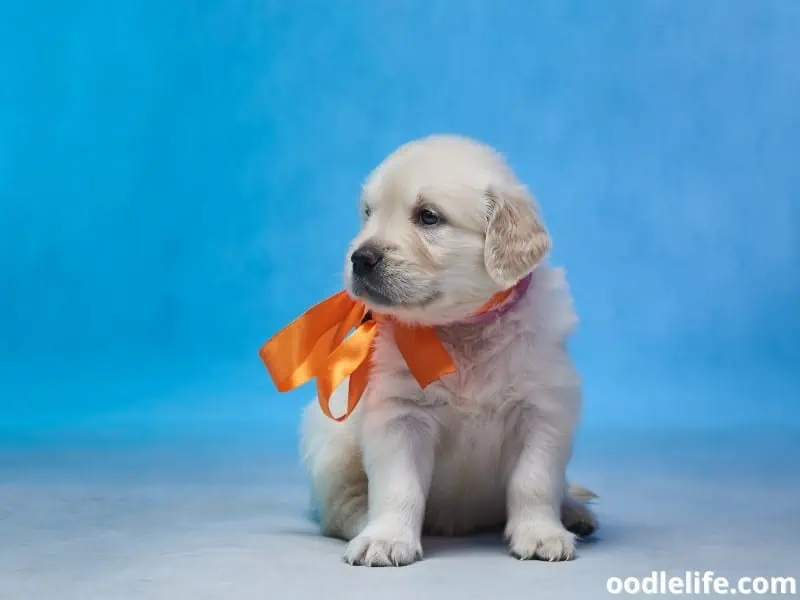 The breeder has all its Golden Retrievers medically checked before they're placed with their new families. So, your new Golden Retriever puppy has all of its deworming and first round of vaccinations before you take it home.
The medical testing actually starts before the pups are even born. Mom and Dad are thoroughly checked by a registered veterinarian for common genetic defects and conditions. This means you can be sure you're getting the best of the best that Golden Retriever breeders have to offer.
Plus, your puppy comes with a two-year guarantee that covers genetic conditions.
Craig Buschur, the lead breeder, only produces two litters a year, ensuring that the health and well-being of mom are upheld. All the mates do, after all, have champion bloodlines, so care is due.
Buschur's Dream Golden Retrievers provide all their puppies with extensive socialization and training with Early Neurological Stimulation to ensure you get a well-behaved pooch. Well, as well-behaved as a puppy can be. Still, your pup will be desensitized to different sounds and will be well-versed in problem-solving too. 
When you collect your puppy you can expect a Volhard personality test, a blanket with the scent of the mother and littermates, and a starter bag of food.
Contact Details:
Website: https://www.buschursdreamgoldens.com/
Phone: (419) 678-8644
Email: [email protected]
Location: Saint Henry, Ohio
2. Golden Sunrise Retrievers
This breeder is part of as many programs as you'd like to see from a reputable Golden Retriever breeder. Here are a few of its memberships:
Golden Retriever Club of America
Golden Retriever Club of Greater Toledo
Toledo Kennel Club
H.E.A.R.T. (Health, Education, Accountability, Responsibility, Education) programs
AKC's Breeder of Merit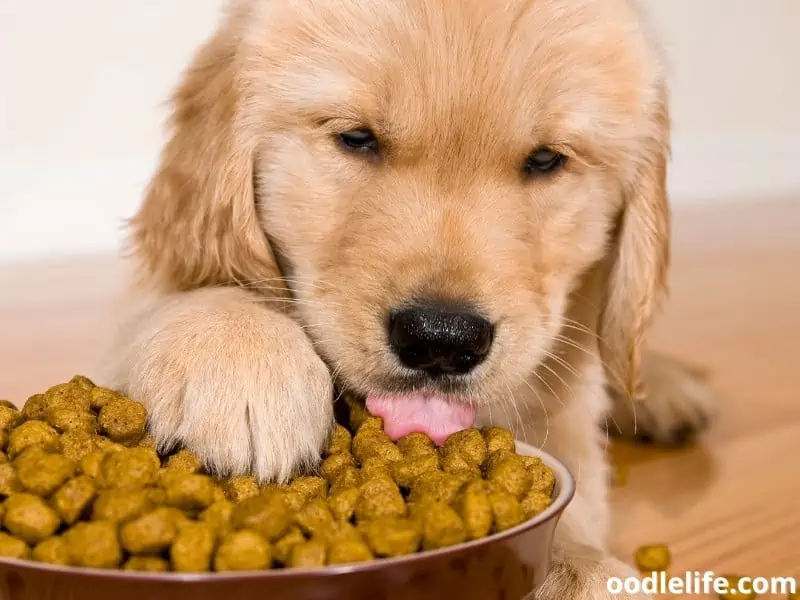 Now that we know what a fantastic part of the Golden Retriever breeding world this breeder is, let's look at their pups' lineage and health.
Golden Sunrise Retrievers take the testing of their dogs very seriously. All pups undergo genetic testing and come with a two-year health guarantee for common health concerns.
All of their Golden Retrievers are dewormed, microchipped, and are up to date on all their vaccinations. They also get a full once-over by the vet before heading to their forever home.
Plus, the Golden Retriever puppies are socialized at the breeder's home – meaning they're great around other animals and children.
Don't worry about the first few days; Rebecca, the breeder, understands that time is of the essence, and popping into the store might be a bit tough in the early days. So, she sends you home with basically a whole puppy kit including:
A collar
Starter food bag
A bone
AKC registration
Volhard personality test
You'll have everything you need to bunker down and get to know your new doggo in the comfort of your own home.
Contact Details:
Website: https://www.goldensunriseretrievers.net/
Phone: (734) 755-0544
Email: [email protected]
Location: Wauseon/Toledo, Ohio
3. Bertke AKC Golden Retrievers and Bernese Mountain Dogs
Owned by Mackenzie Bertke, Bertke AKC Golden Retrievers and Bernese Mountain Dogs is one of the most reputable Golden Retriever breeders in the US.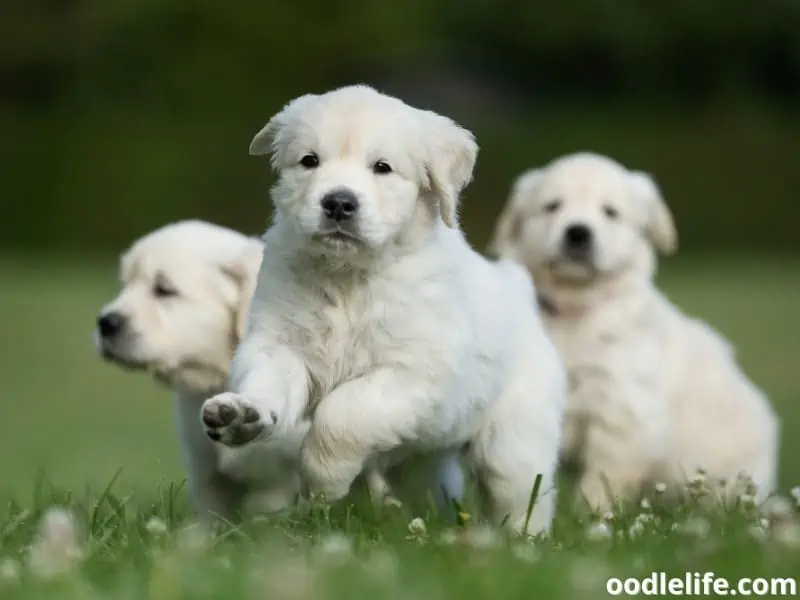 The breeder is a member of the:
AKC Breeder with H.E.A.R.T.
Greenville Area Dog Club
Miami Valley Pet Therapy Association
Golden Retriever Club of America
The puppies are raised on a two-acre rural plot where they have more than enough space to roam, desensitize to smells, and receive the best care possible. Your puppy comes with an AKC registration so you know it's of the proper Golden Retriever breed standard. But, you need to agree to sign a spay/neuter contract, so keep that in mind.
All Golden Retriever puppies go through the Early Neurological Stimulation method. Also, they're given all of their vaccinations and necessary deworming.
Plus, if you're looking for an additional furry friend this breeder has the most beautiful Bernese Mountain Dogs.
Contact Details:
Website: Bertke AKC Golden Retrievers and Bernese Mountain Dogs
Location: New Weston, Ohio
4. Berryhill Retrievers
Meet Linda Hise of Berryhill Retrievers, who has been expertly breeding Labrador and Golden Retrievers since way back in 1987.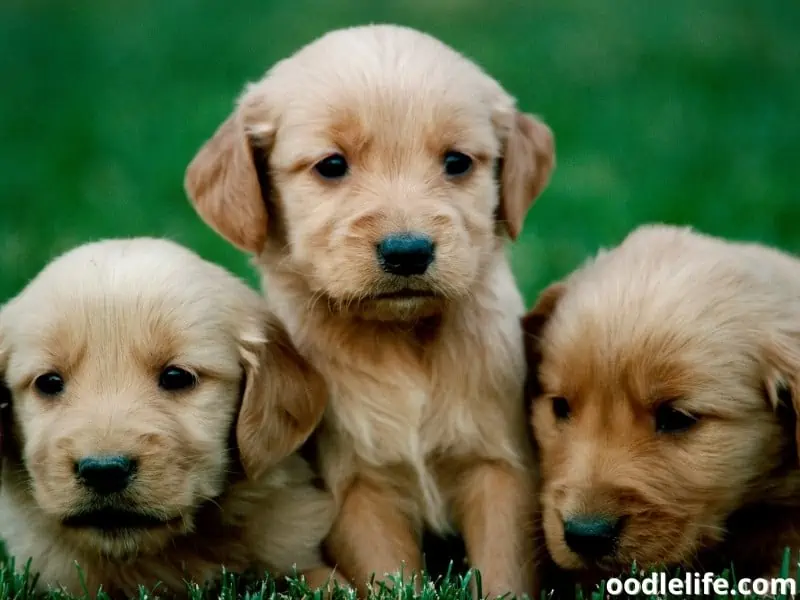 The Berryhill Retrievers family is all about raising happy, healthy Golden Retriever dogs – and they do it right at the farmhouse! These furry little guys are living their best lives in the great outdoors with plenty of space to run, play, and explore to their heart's content.
Linda and her children all help with rearing the puppies, and because the Golden Retrievers at Berryhill Retrievers are desensitized to youngsters, they make the perfect family dogs.
All the Golden Retriever puppies get all the necessary tests and evaluations to ensure they're in tip-top shape. Plus, let's not forget about that awesome 28-month health guarantee. This covers you for common conditions like hip and elbow dysplasia.
Contact Details:
Website: http://berryhillretrievers.com/
Phone: (440) 862-2744
Email: [email protected]
Location: Thompson, Ohio
5. Pennys Goldens
Penny Dreps is a top Golden Retriever breeder in Ohio. She is a registered AKC Canine Good Citizen evaluator, but she's also a part of the prestigious Golden Retriever Club of Greater Toledo.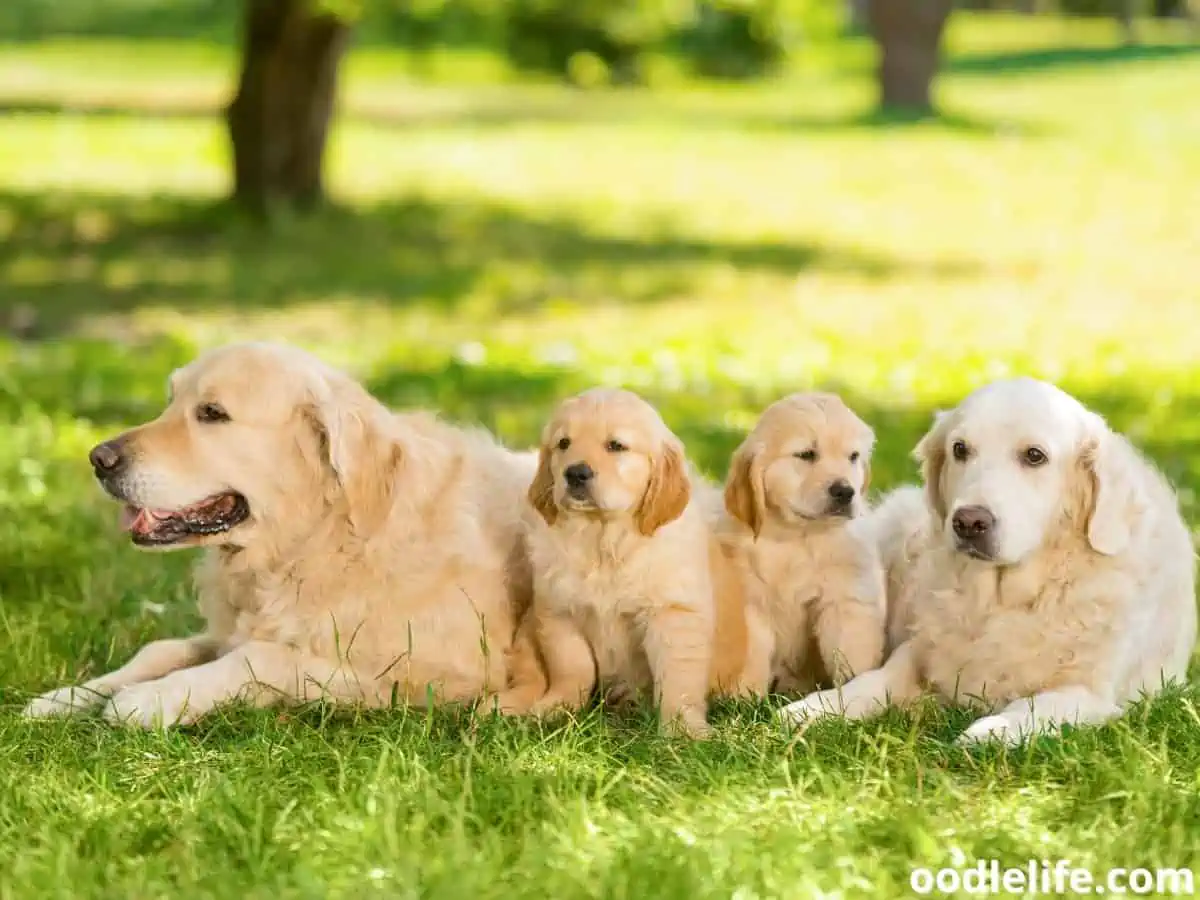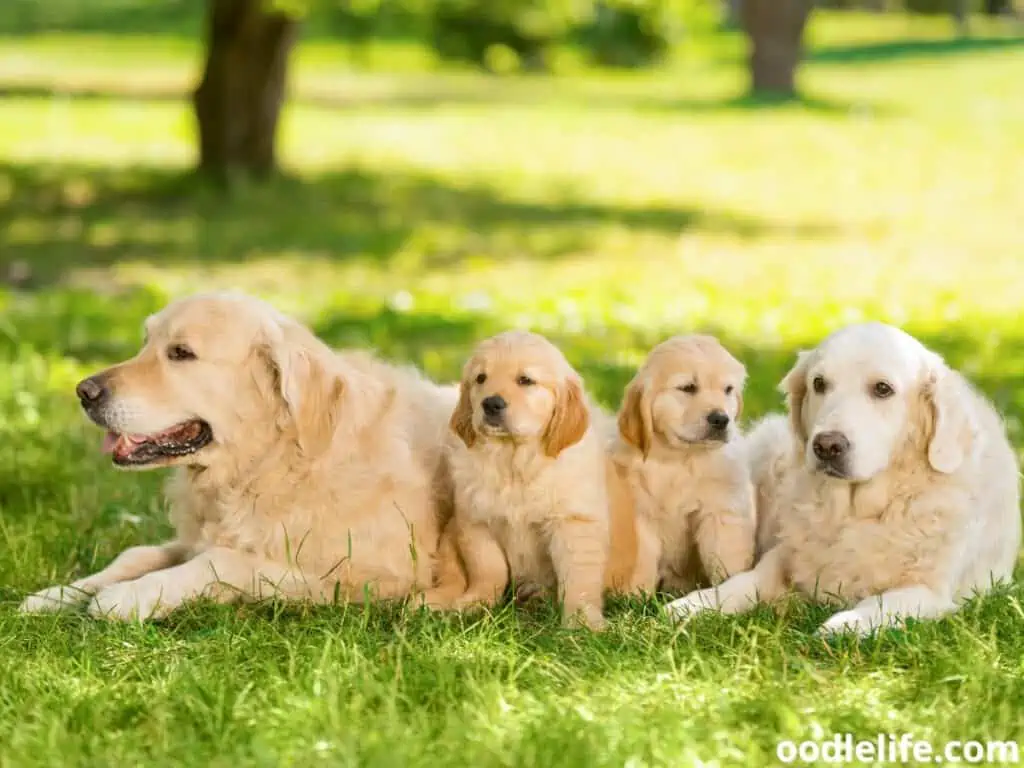 If you thought that was enough she even teaches STAR puppy classes at the Toledo Kennel Club – she really knows what she's talking about.
At Pennys Goldens, the health and well-being of the Golden Retrievers are the number one priorities. She has all the potential parents tested before breeding to ensure she provides puppies that are in the best health possible. This also allows them to detect any genetic conditions before breeding. 
Once the puppies arrive they go to the vet twice and are given their first set of vaccinations and are microchipped too. So, no need to worry about that when you get home.
Penny Dreps believes socialization is key to raising puppies that are well-adjusted. Your pup should be able to thrive in most environments with a range of stimuli from a young age. This breeder goes above and beyond to ensure all the puppies are confident and comfortable in their new home setting.
Contact Details:
Website: https://pennysgoldens.net/
Phone: (419) 973-4566
Email: [email protected]
Location: Toledo, Ohio
FAQ
What should a reputable breeder provide when I pick up my Golden Retriever puppy?
Reputable Golden Retriever breeders in Ohio should provide you with paperwork with all of your puppy's details. The breeder should also be able to show you documents that prove it is registered with various associations. Most importantly your puppy should come with up-to-date vet notes and a clean bill of health.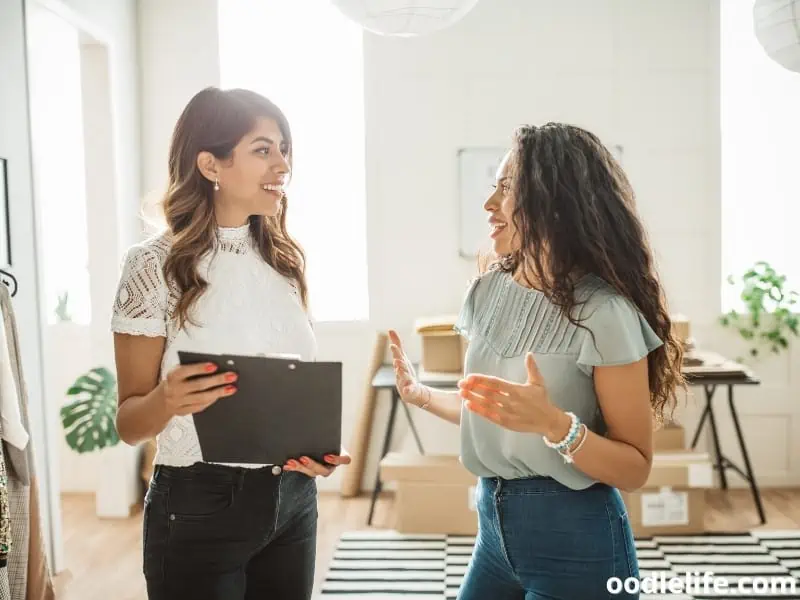 What is the typical price range for a Golden Retriever from a top breeder in Ohio?
The price of Golden Retrievers varies based on the lineage, paperwork, and demand of the puppies. On average, you can expect to pay between $2,500-$5,000 for well-bred and socialized Golden Retriever puppies in Ohio.
Are there puppy mills in Ohio?
Unfortunately, Ohio is one of the top areas in the US for puppy mills that breed Golden Retrievers unethically. This can put a real damper on things when trying to find a reputable breeder.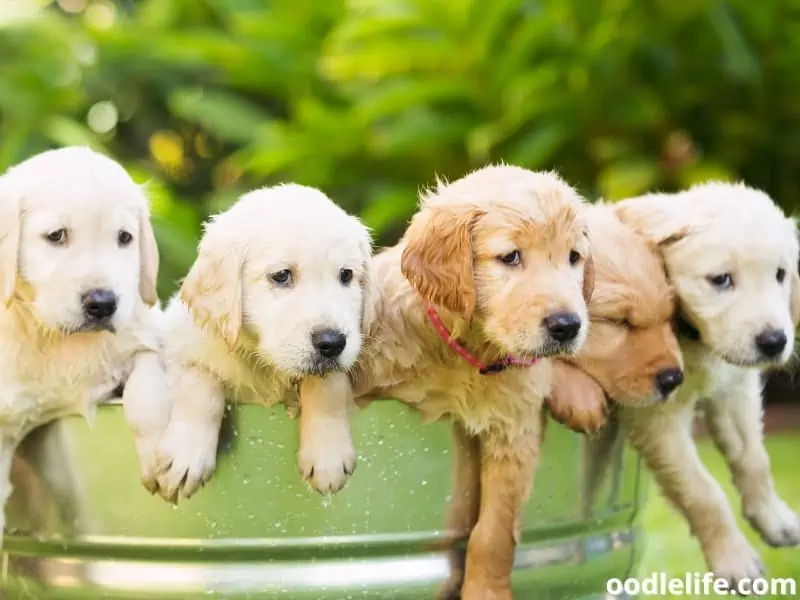 That's why you must go to a trusted breeder that provides a suitable environment and holds itself to a high ethical standard.