Best Goldendoodle Breeders In Nebraska (2023 Update)
You might be looking for Goldendoodle breeders in Nebraska that will ensure you get a high-quality breed to make it a part of your family. Goldendoodles are a great choice for most people looking to own pets for the first time. Puppy enthusiasts also love the Goldendoodle breed for its amazing traits.
Besides being easily trainable, they are social, friendly, and, more importantly, intelligent.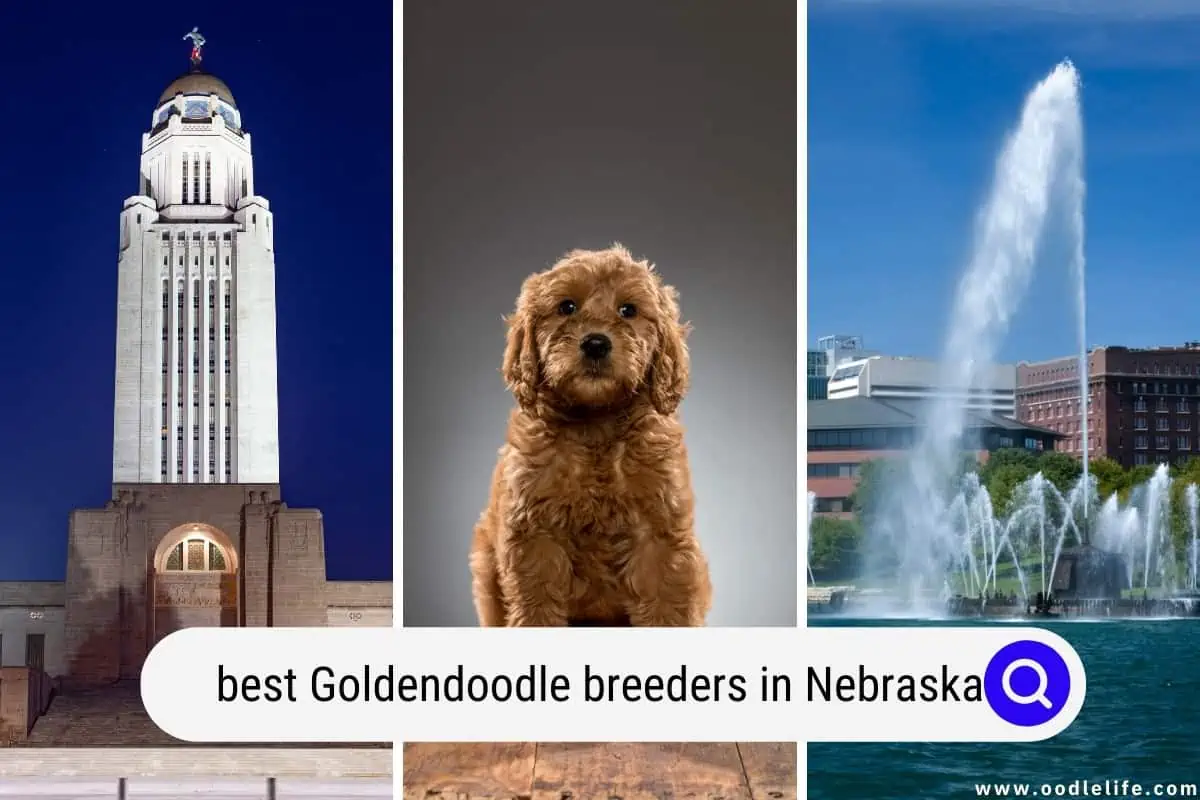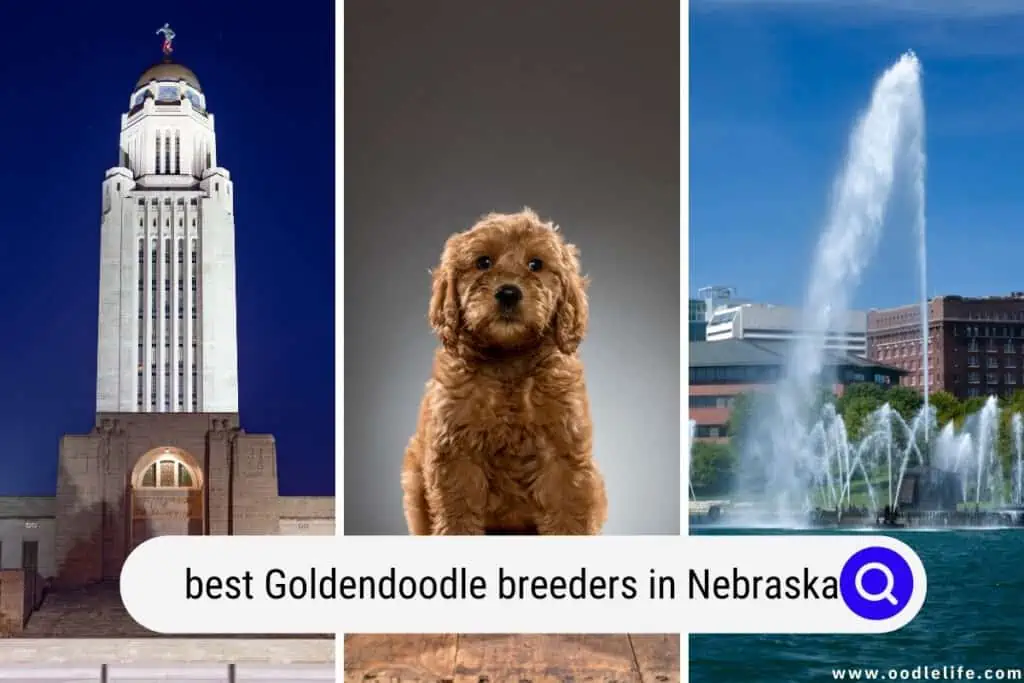 $300 2023 Discount!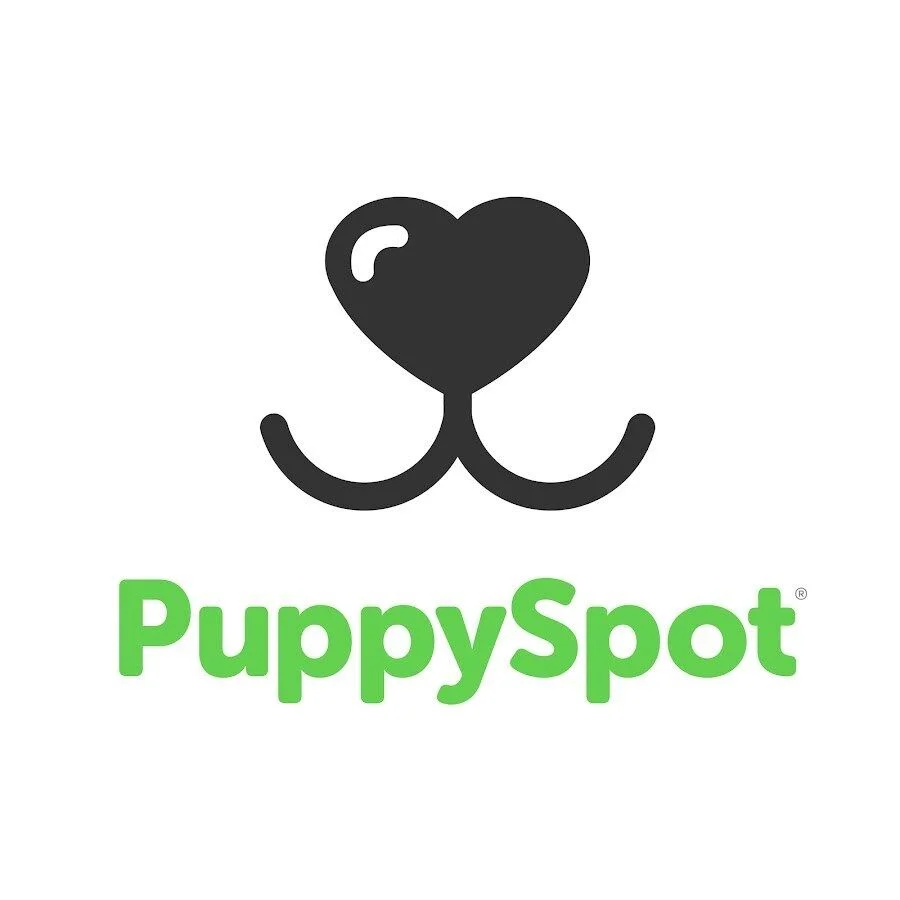 PuppySpot Adoption
PuppySpot is a reputable dog marketplace where you can browse and find compatible puppies right from the comfort of your home. They have placed over 200,000 puppies into homes in the US!
Click through and use the code PUPPY300 for $300 off any puppy adoption.
See Puppies and Save $300
Goldendoodle is a hybrid of a Poodle and a Golden Retriever. When looking for the best breeder near you, it's important to consider the quality of their breeding program. Sires and dams should be well-chosen to ensure that genetic complications are not passed from the dog's parents to the litter.
The breeder's reputation and experience in breeding dogs is another crucial factor to mull over.
To help you get started, here's a list of the best Goldendoodle breeders in Nebraska.
Heartland Classics Nebraska
Situated in Lyons, Nebraska, Heartland Classics has solid experience in breeding dogs. It has been in business for over 15 years. They focus on breeding quality dogs that meet the required standards. Heartland Classics specializes in Standard Goldendoodles.
To achieve this, they don't breed small pups with large dogs.
They have a strict breeding process where all parent dogs undergo health checks before using them in their breeding program. These checks ensure there are no underlying complications that might affect the litter.
Puppies for adoption also undergo vaccination and deworming. They are vet-checked during the adoption process to guarantee that your new furry friend is healthy and fit to join your family.
Heartland Classics installs microchips on their pets to help clients trace them whenever they get lost.
Contact Details:
Website: https://www.heartlandclassics.com/
Phone: (402) 685-6228
Email: [email protected]
Location: Lyons, Nebraska
The Goldendoodle Boutique
The Goldendoodle Boutique is a family-owned breeder living in Lincoln, Nebraska. They specialize in breeding well-socialized puppies in a safe and friendly environment. One thing that sets them apart from other breeders is the family setting they use to raise their dogs.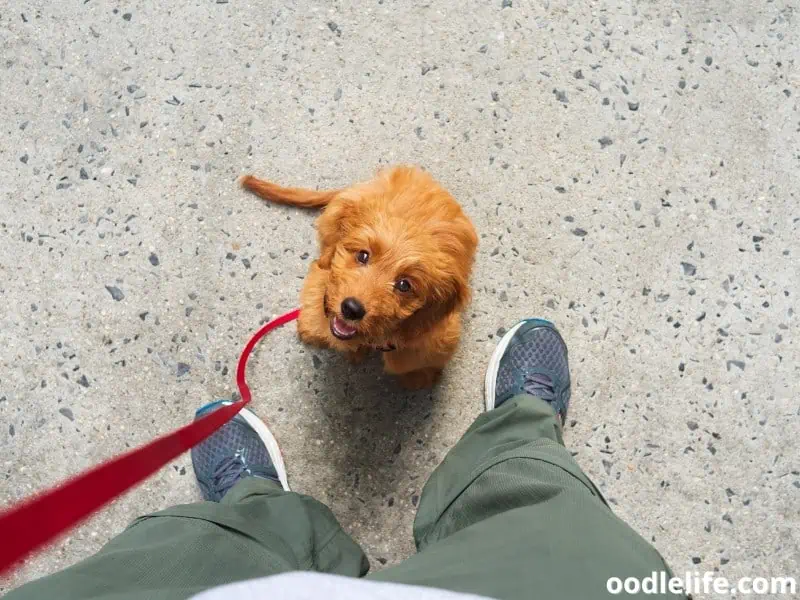 Goldendoodles enjoy the social environment where they interact with adults and kids. This helps them to improve their social and cognitive skills.
The breeder is also cautious about the common health issues associated with Goldendoodles. Therefore, only the best parent dogs join their breeding program. Goldendoodle Boutique offers its clients a dog toy, a collar and leash, quality puppy food, a blanket, and nail clippers.
Goldendoodles at Goldendoodle Boutique come with a 1-year health guarantee.
Contact Details:
Website: https://goldendoodleboutique.com/
Phone: (402) 318-5508
Email: [email protected]
Location: Lincoln, Nebraska
Midwest Puppy
Midwest Puppy in Omaha, Nebraska, provides a simple way of owning a Goldendoodle. They offer a 4-step process for one to become a Doodle owner. One of the main steps is ensuring you are ready to become a Goldendoodle owner.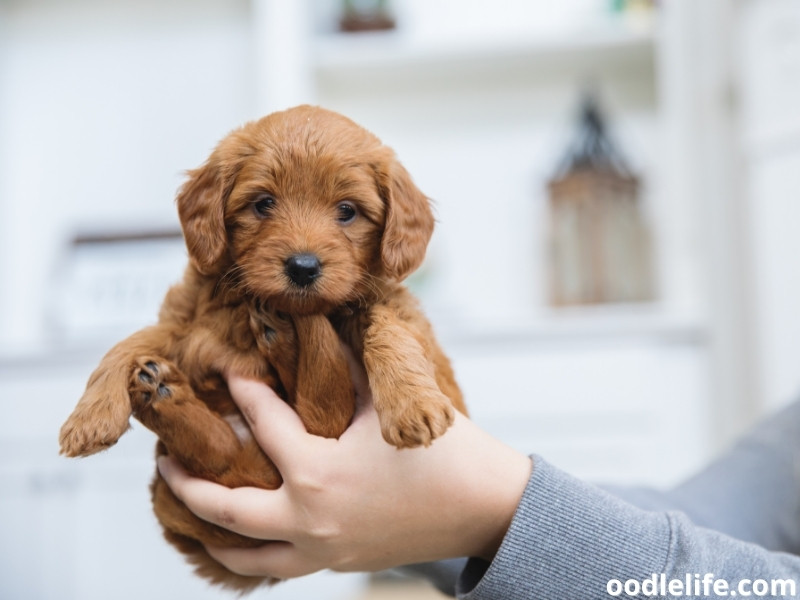 Next, a client should make their deposit and join their waiting list. Once puppies are born, you can start counting the days before you officially own a Goldendoodle.
The breeder specializes in breeding Doodles that later serve as service dogs. Since the Goldendoodles are easily trainable, you can get a therapy dog to give you the company you need at home.
All Goldendoodlles at Midwest Puppy are well-trained and healthy. They also have decent temperaments. Puppies undergo health checks to ensure they are of the best quality.
Veterinary checks the puppies before adoption to confirm that they don't have any health issues. The new owner gets all the vaccination and deworming records during the adoption process.
Midwest Puppy offers a 1-year guarantee on their Goldendoodles.
Contact Details:
Website: https://midwestpuppy.com/
Phone: (402) 315-8887
Email: [email protected]
Location: Omaha, Nebraska
Rock Creek Puppies
Rock Creek Puppies has an interesting dog adoption process where they focus on matching each pet owner with a puppy for a long-term relationship. Their goal is to ensure that their puppies find the best homes where they can change families. Therefore, Rock Creek Puppies performs in-depth research on families to determine whether they can provide a puppy with a livable environment.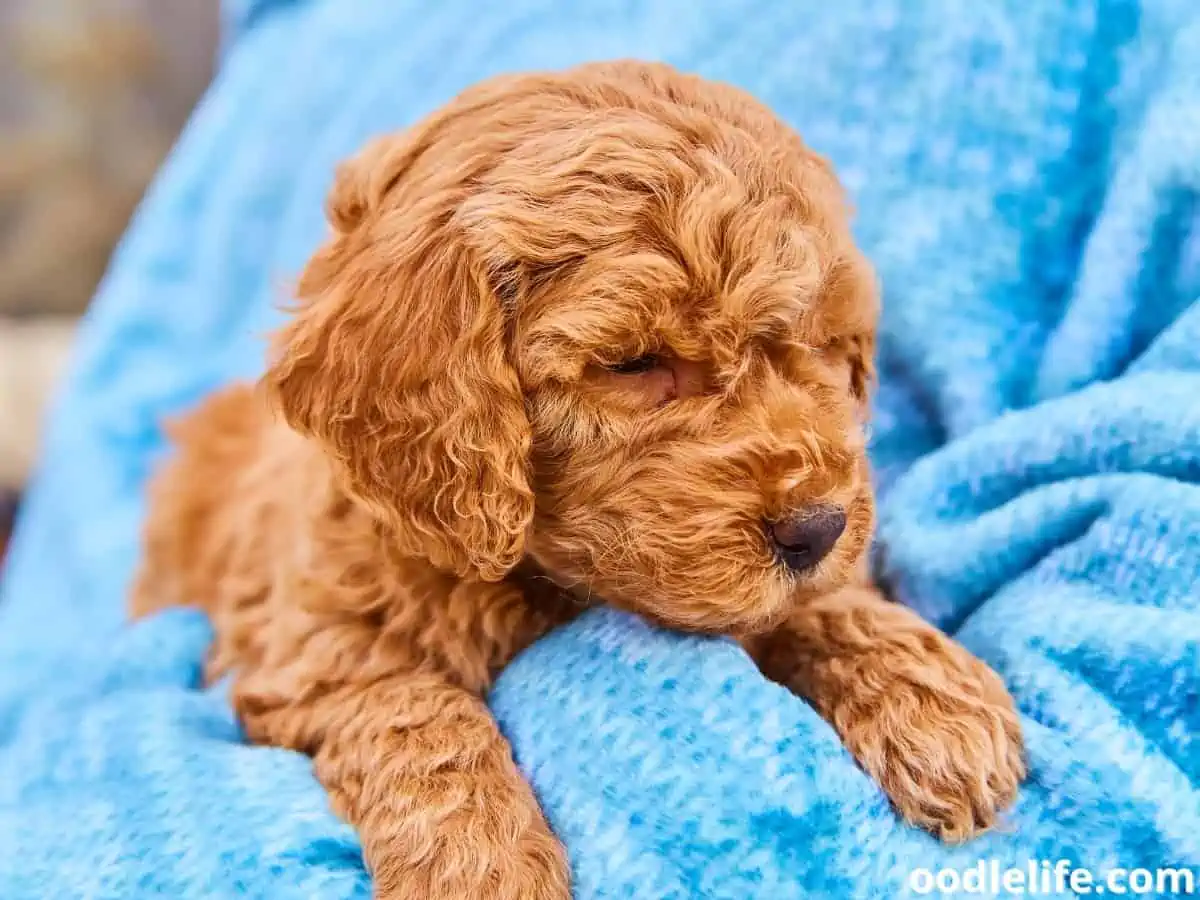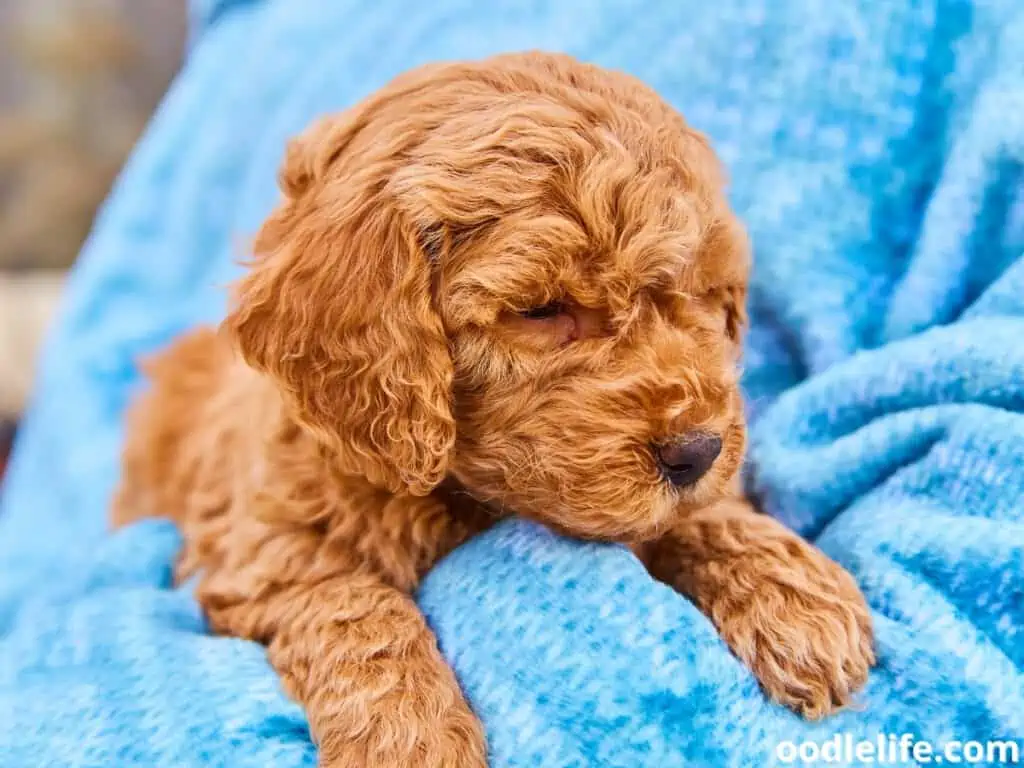 They also strive to improve the Goldendoodle breed by ensuring that parent dogs come from decent bloodlines. The health of the parent dogs is also a vital factor that helps to determine whether they can be part of the breeding program. Rock Creek Puppies often meets the required breeding standards since they use parent dogs registered with the American Kennel Club.
Some of the parent dogs used have even won awards for their remarkable traits.
Rock Creek Puppies offers Miniature Goldendoodles. Hence, their pups will only grow to about 30-35 pounds. To achieve this, they breed a standard-sized Golden Retriever with a small Poodle.
The two create a beautiful bundle of joy that most people like.
The breeder also performs the usual health checks to guarantee that their puppies don't suffer health issues. What's more, their puppies have microchips, so they won't get lost.
Contact Details:
Website: https://rockcreekpuppies.com/
Phone: (402) 915-0200
Location: Newport, Nebraska
Bernedoodle Kennels
Bernedoodle Kennels have a good reputation for producing quality Goldendoodles. They have been in the industry for over seven years. Most clients love them for the personalized breeding services they offer.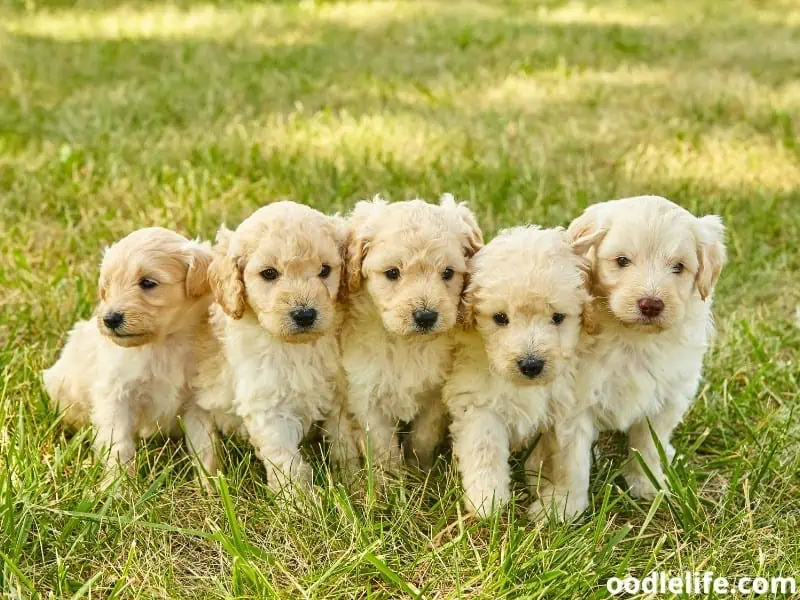 Their dogs are intelligent, friendly, social, and have decent temperaments.
The breeder has a strict breeding program as they focus on producing the best Goldendoodles in Nebraska. To ensure their puppies are healthy, they are normally genetically tested through Paw Print Genetics. This means you can be confident you'll go home with a healthy and happy Goldendoodle.
Another good thing about working with Bernedoodle Kennels is that they have a variety of puppies in their store. You can pick one based on your puppy preference. This makes it easier to find one that fits your lifestyle needs.
Contact Details:
Website: https://bernedoodlekennels.com/
Phone: (308) 379-5483
Location: Chapman, Nebraska
This highly recommended breeder may not be producing puppies at the moment, reach out to them and let us know if you have any luck!
J&B Doodles
J&B Doodles is another recommended family breeder in Wahoo, Nebraska. They focus on producing quality Goldendoodles that are healthy and happy. While this isn't an easy feat, J&B Doodles achieves this by raising their breeding standards.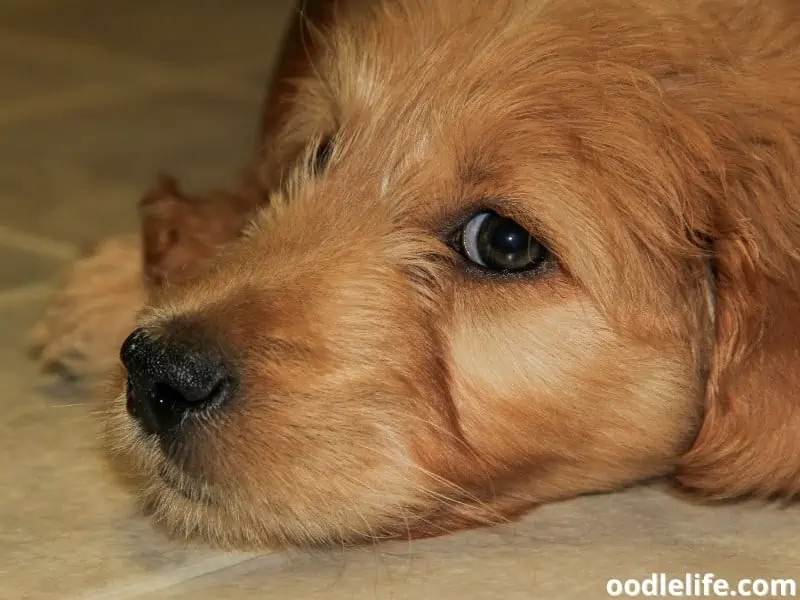 Parents in their breeding program undergo rigorous health checks to ensure they have decent bloodlines. The strict breeding process they follow warrants that they produce the healthiest Goldendoodles possible.
The breeder also understands the importance of genetics in their breeding program. Besides, Goldendoodles are well-trained in their social skills right from the first day. All puppies go through Early Neurologic Stimulation, which is also an integral part of their socialization protocol.
At J&B Doodles, puppies enjoy the family-friendly setting where they mingle with kids and adults. This environment prepares puppies for their new homes and makes the adoption process quite easy.
One admirable aspect of J&B Doodles is that they work with you throughout the adoption process. They help you welcome your new puppy to your home and ensure you provide the quality care they deserve.
Contact Details:
Website: https://jbdoodles.com/
Phone: (402) 672-0721
Email: [email protected]
Location: Wahoo, Nebraska
Diamond Country Dogs
Diamond Country Dogs might be fairly new in the industry, but it offers quality Goldendoodles. Puppies receive all the attention, love, and care that they deserve. The breeder has ample space for puppies to run and play, which ensures they are healthy and fit.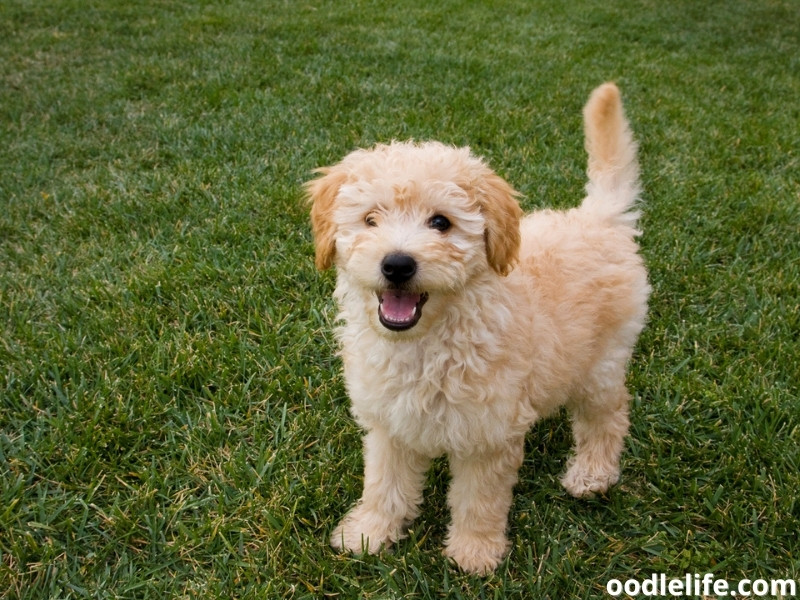 The good thing about getting a Goldendoodle from Diamond Country Dogs is that their puppies are well-socialized. Essentially, they are part of the family activities, which makes them intelligent and friendly.
Sires and dams are of the best quality, and this is one of the main things that the breeder emphasizes to ensure they produce the best Goldendoodle in Nebraska.
Puppies come with a 1-year health guarantee and registration documents from the American Kennel Club. You also get deworming and vaccination records as proof that the puppies are healthy and ready for adoption.
Diamond Country Dogs also has a streamlined adoption process since you only need to make your initial puppy deposit and wait for your puppies. You can take your puppy home once you clear the balance owed during pickup.
Contact Details:
Website: https://www.diamondcountrydogs.com/
Phone: (785) 987-5538 or (785) 527-0320
Email: [email protected]
Location: Belleville, Kansas
Conclusion
With this list of Goldendoodle breeders in Nebraska, finding the right breeder that meets your puppy's needs shouldn't be difficult. Choose a reliable breeder based on their track record and the extra niceties that come with their Goldendoodles. It's also important to consider the responsiveness of the breeder to ensure they can help you when in need of quick puppy assistance.