Best Goldendoodle Breeders In New Mexico (2023 Update)
Are you searching for the best Goldendoodle breeders in New Mexico? If so, you're in for a treat.
The following is a list of recommended Goldendoodle breeders in New Mexico.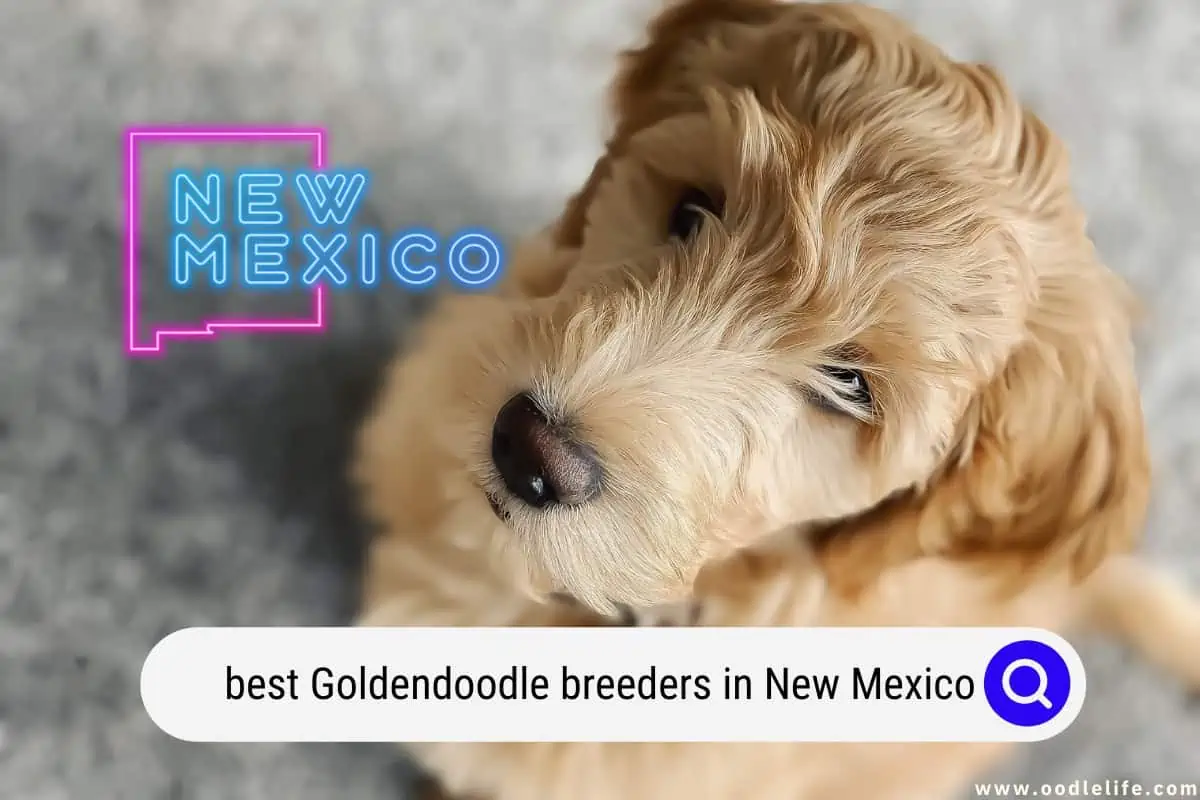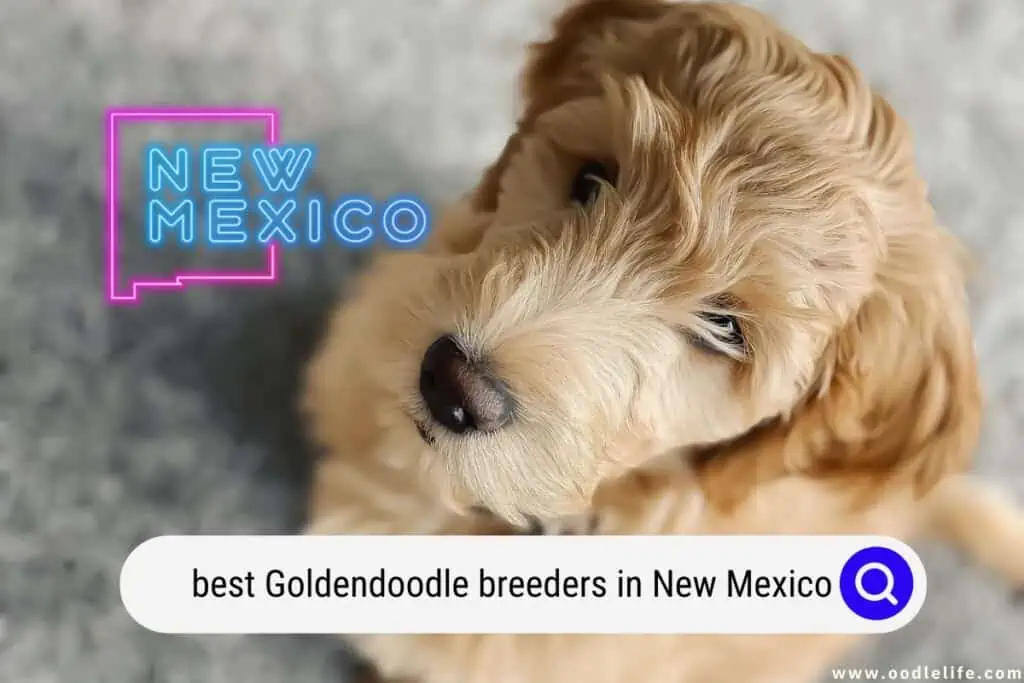 $300 2023 Discount!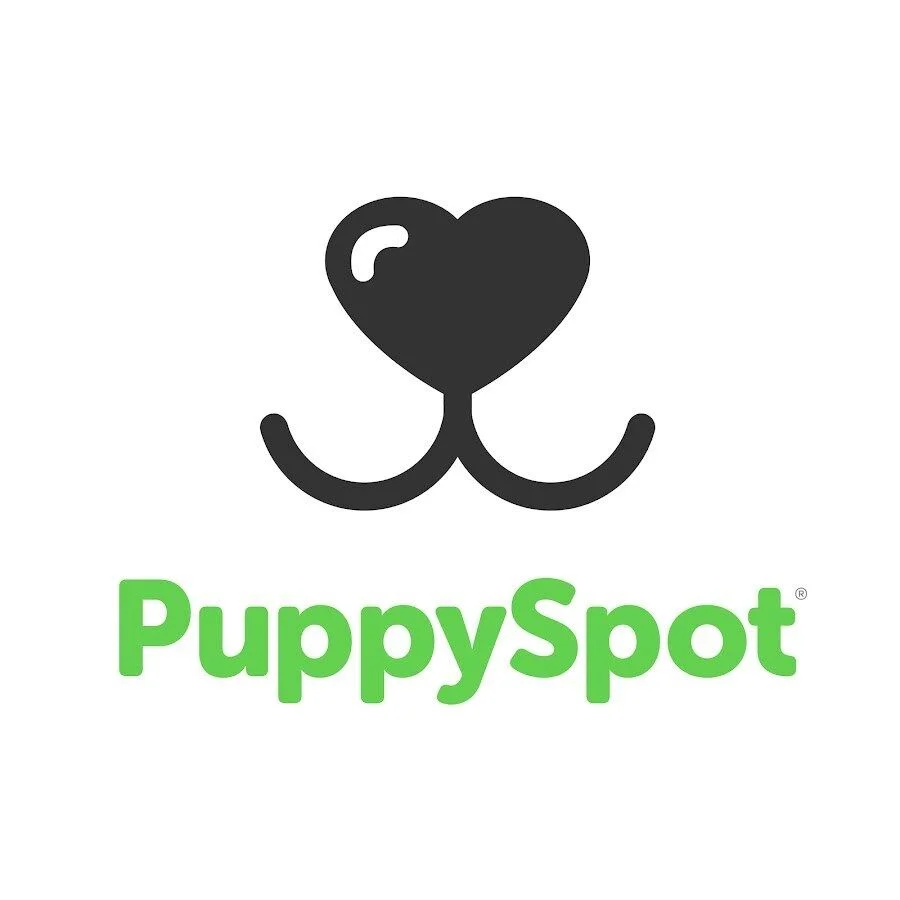 PuppySpot Adoption
PuppySpot is a reputable dog marketplace where you can browse and find compatible puppies right from the comfort of your home. They have placed over 200,000 puppies into homes in the US!
Click through and use the code PUPPY300 for $300 off any puppy adoption.
See Puppies and Save $300
We hope this list will help you find a puppy you can bring home.
All About Goldendoodles
The Goldendoodle is a crossbreed from mixing a Golden Retriever and Poodle. This quality makes it a hybrid dog. Goldendoodle is quite popular, and most people identify them as a designer dog.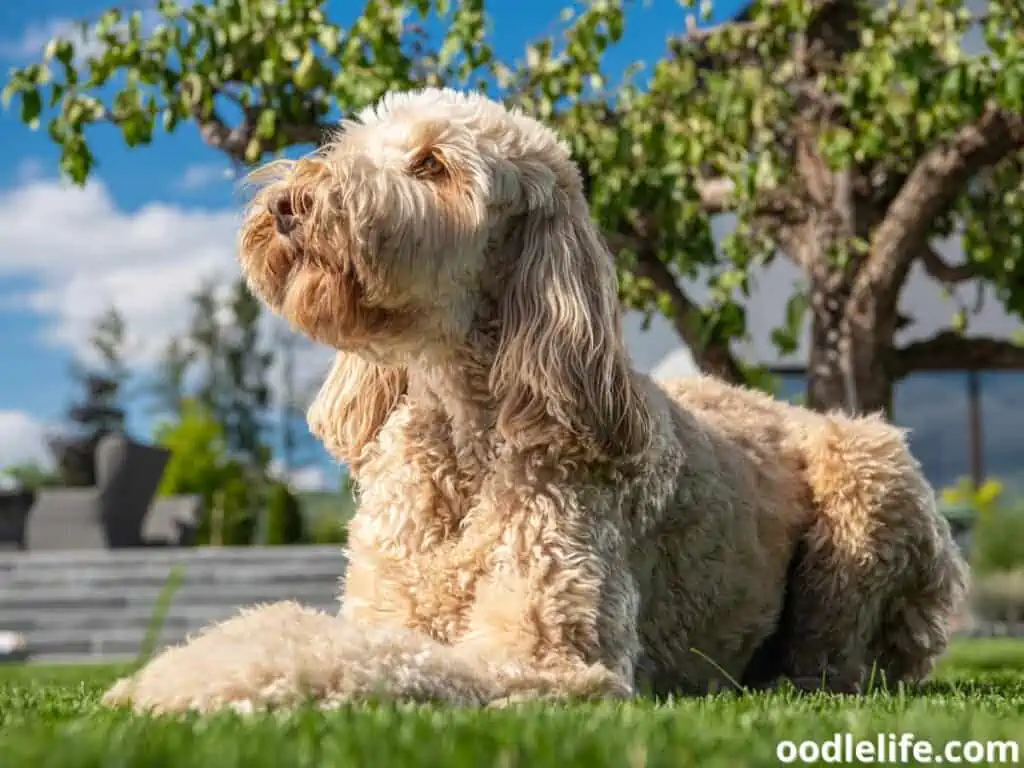 On average, Goldendoodles weigh about 48-90 pounds. They are 20-25 inches tall and have a long lifespan of 8-15 years.
Goldendoodles are also famous for being affectionate, gentle, intelligent, and entertaining. Owning this dog will certainly lighten your mood, which is why these dogs have often been therapy dogs.
These dogs are pretty playful and easy to mingle with everyone. Goldendoodles might not be as protective as other defensive dogs, but they are a great addition to your home if you want to bring some liveliness to your indoor and outdoor spaces.
Puppys R US
Amy & Sonny Smith are proud owners of Puppys R US and often strive to find the perfect family for their pups. As a family-owned breeding business, Amy & Smith has spent their time building relationships with reputable breeder families to ensure they provide families with well-bred puppies.
Puppys R US understands the hassle of bringing a new puppy to your home. As a result, they take time to understand your needs and lifestyle. This will help ensure you end up with a loving and social puppy you can easily manage.
Puppys R US has a user-friendly website that makes it easy for clients to find the perfect addition to their family. Plus, they have a massive selection of Goldendoodles. Finding one that fits your preferences shouldn't be that difficult.
All you need to do is visit their page and search for the Goldendoodle you want. Their online platform offers details about the pet, including their gender, size, and availability.
All dogs are well-trained, fed, and know how to engage actively with people. With Puppys R US, you can rest assured that their breeders are vet certified. This means that you won't be taking home Goldendoodles with medical conditions.
Breeder Details
Weems Family Kennel
Weems Family Kennel has good reviews from its previous clients. When looking for Goldendoodle breeders in New Mexico, it's important to consider reviews to ensure you make smart choices.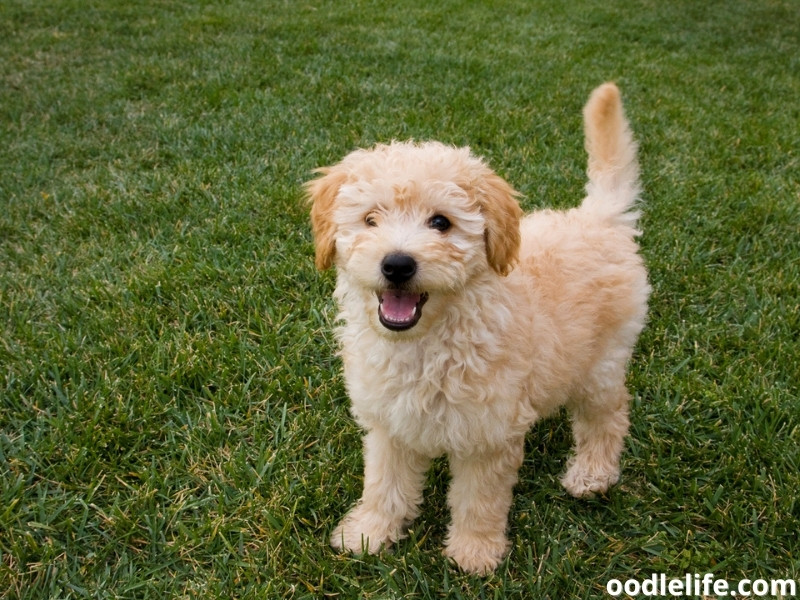 Weems Family Kennel appreciates the fact that dogs are man's most excellent companions. As a result, their dogs are well-trained and taken care of. Their friendly customer service also gives you a reason to trust that they will help you welcome your new pet to a new environment.
Dogs at Weems Family Kennel are clean and quite friendly. Besides the lasting first impression from their services, you'll feel satisfied with how easy it is to work with the owner.
Breeder Details
Windy Point Goldens
There's always something good about dog breeders who've been in business for years. Windy Point Goldens have been in business for more than ten years. This means you can trust them to deliver Goldendoodles that suit your lifestyle.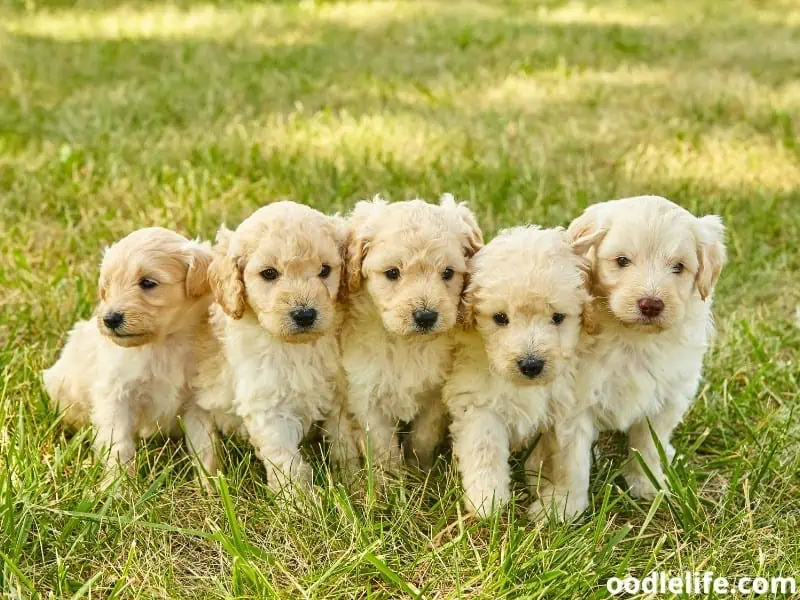 Dogs at Windy Point Goldens are part of their daily lives. This means the dogs are well-trained to socialize with people, show love, and even spice up families.
Getting Goldendoodles from Windy Point Goldens is a safe bet. These dogs are healthy and carry golden traits, including being affectionate, playful, and even-tempered. Whether you want a puppy for your kids or for yourself, Windy Point Goldens can surpass your expectations.
Breeder Details
Duke City Doodles
Duke City Doodles is another excellent place to find Goldendoodles in New Mexico. One admirable aspect of this breeder is that it's a family that is particularly interested in the Doodle breed. This means that you can expect their dogs to have the best care.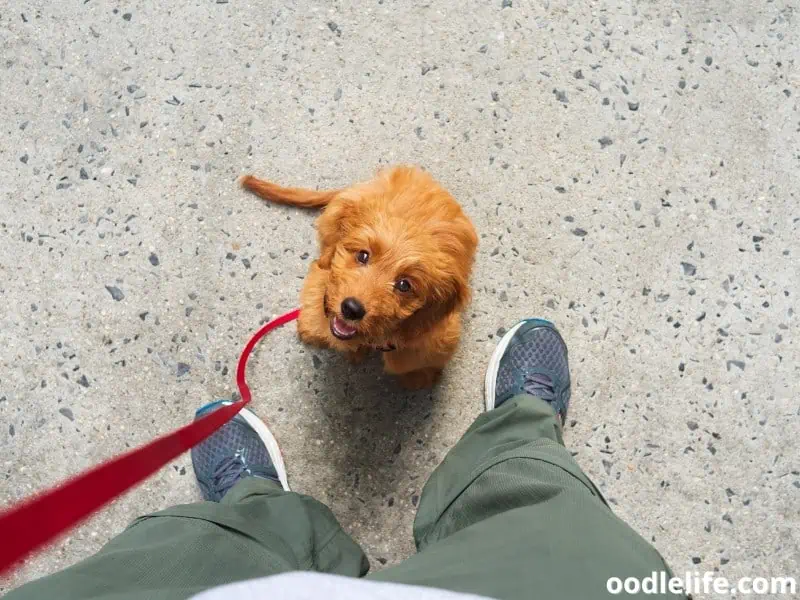 Owning a family-raised puppy is a great start, and it makes it easy to ensure the puppy adjusts to the new environment.
Duke City Doodles offers a 3-year health warrant on their puppies and a 100% money-back guarantee if the dogs have any health complications. The breeder also has a careful parent selection for their puppies. This guarantees that common genetic disorders associated with Doodles are not passed from one dog to another.
Apart from choosing parents from the best genes, the dog selection also considered those with excellent quality temperaments and ease of training. As a result, Duke City Doodles boasts of friendly dogs that are pretty easy to please.
Their online platform simplifies the search process. You can contact them to find out whether they have a Goldendoodle with the specifications you want.
Breeder Details
Fino Lagotto
Fino Lagotto has been in business for more than five years now and has a good record of breeding dogs in New Mexico. For Fino Lagotto, the dog breeds are part of their family and are not just out to do business. They are more interested in finding the perfect match for their pups.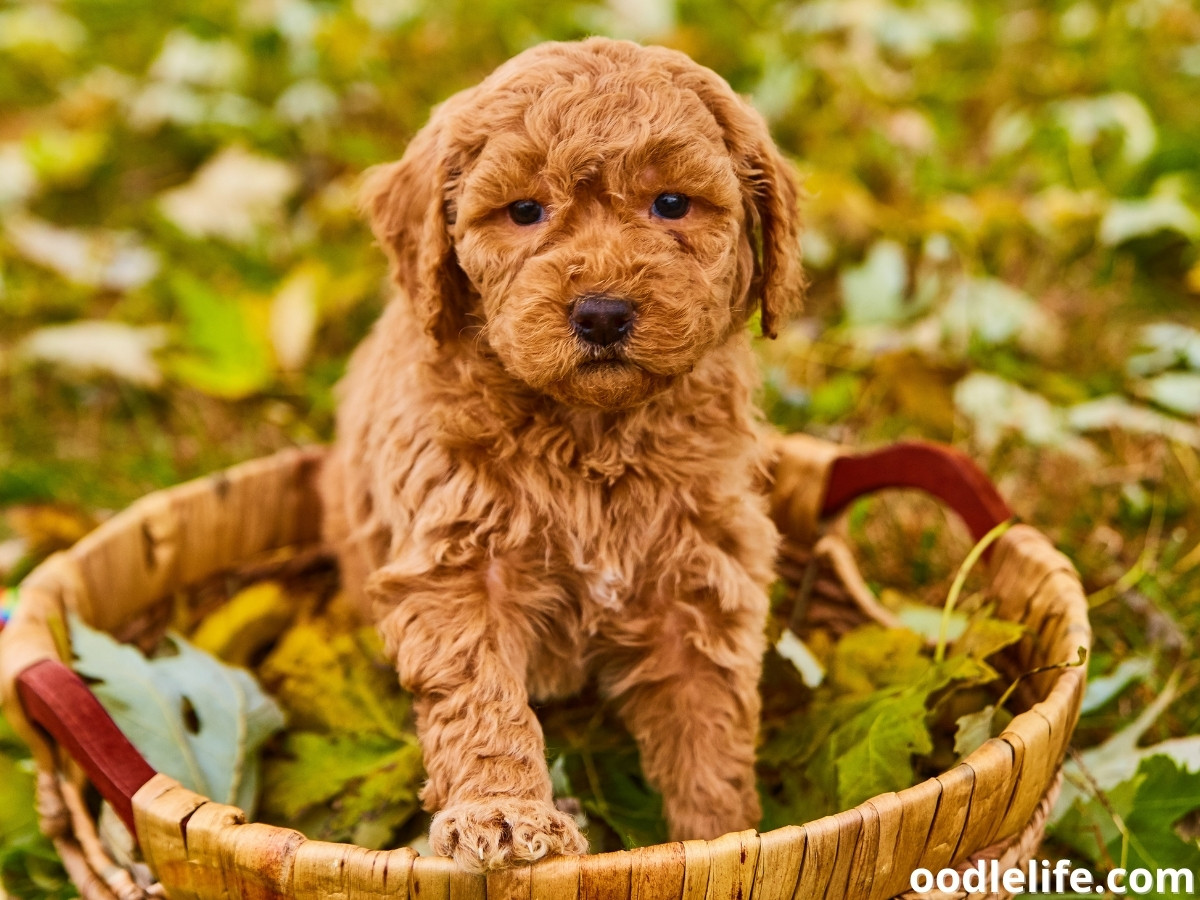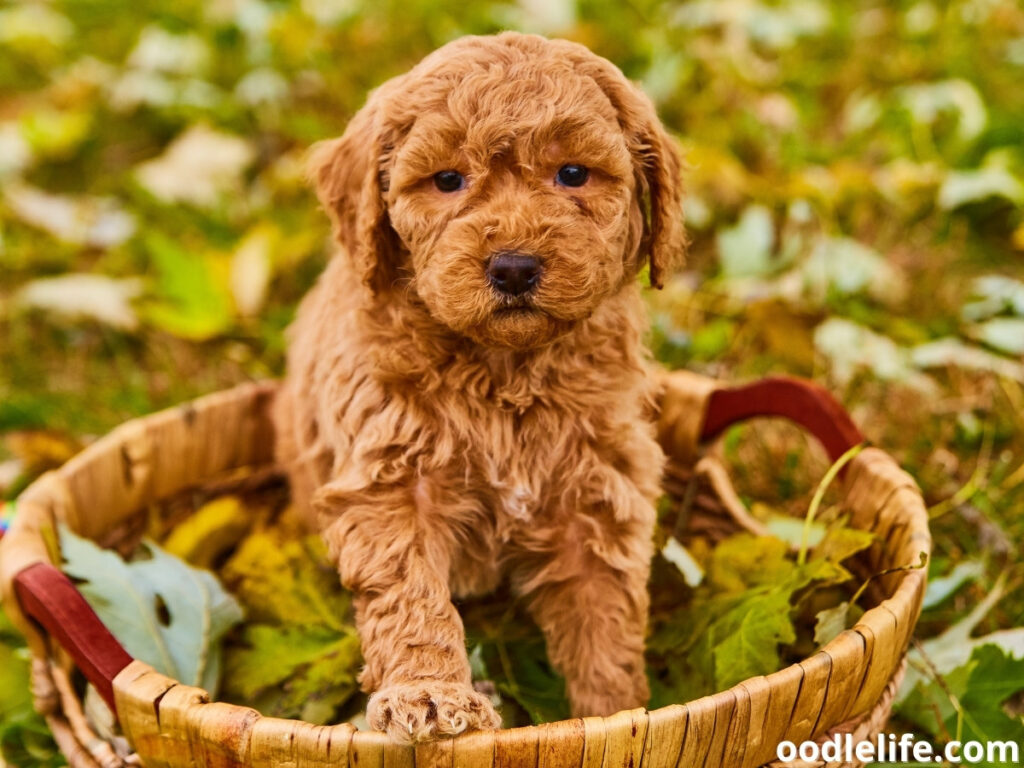 When choosing clients to work with, Fino Lagotto prioritizes exemplary guardianship.
They bear the responsibility of making sure their dogs are safe and happy and have glowing health and adoration. So, if you meet these qualities, you can work with Goldendoodles to find a puppy that will ease into your daily lifestyle.
Fino Lagotto is normally careful to confirm that new dog owners will take good care of their little ones. As a result, if you're a working family, they might advise you to go for an elderly dog. Their modern training methods also guarantee Goldendoodles are kind, social, and intelligent around the house.
Breeder Details
Pennydoodles
One of the main things you should look for when looking for Goldendoodle breeders in New Mexico is to find a breeder with a personal touch. Well, Pennydoodles fit the description. It's a small, homely breeding business led by Eugenia Miller.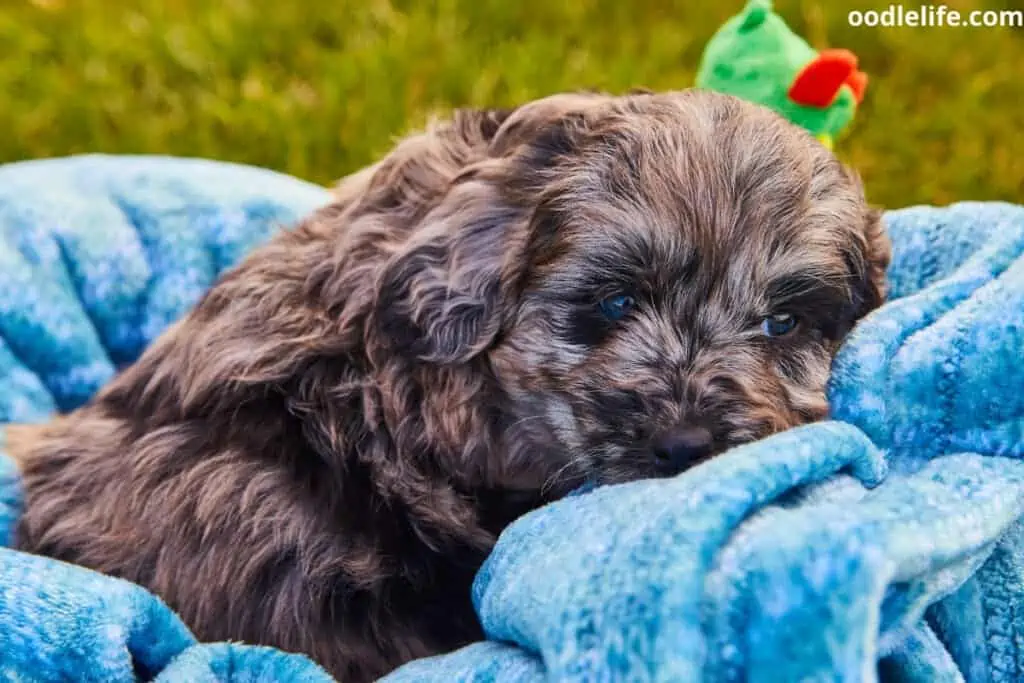 Miller breeds dogs for beauty, health, and loving dispositions. She believes these small creatures can be the best companions when provided with the right environment.
Pennydoodles trains their dogs in a way that they would easily fit in to be your cuddling partner every time you need a friend. One fantastic thing about Pennydoodles is that they love and care for Goldendoodles as their pets. This means that their dogs get the love, care, and attention they deserve.
The dogs eat the best quality food and have regular vet appointments to ensure they are healthy and fit. Pennydoodles also create time to take their pets to parks where they can play with them or train them.
They offer a 1-year health guarantee on their dogs and will reimburse your money in case there are any health issues detected.
Breeder Details
Goldie Locks Goldens
Goldie Locks Goldens is also another family-owned breeder in New Mexico that pours its hearts, time, and energy into breeding dogs. Ethical breeding is their top priority. Their dogs are healthy and are often bred with the highest standards.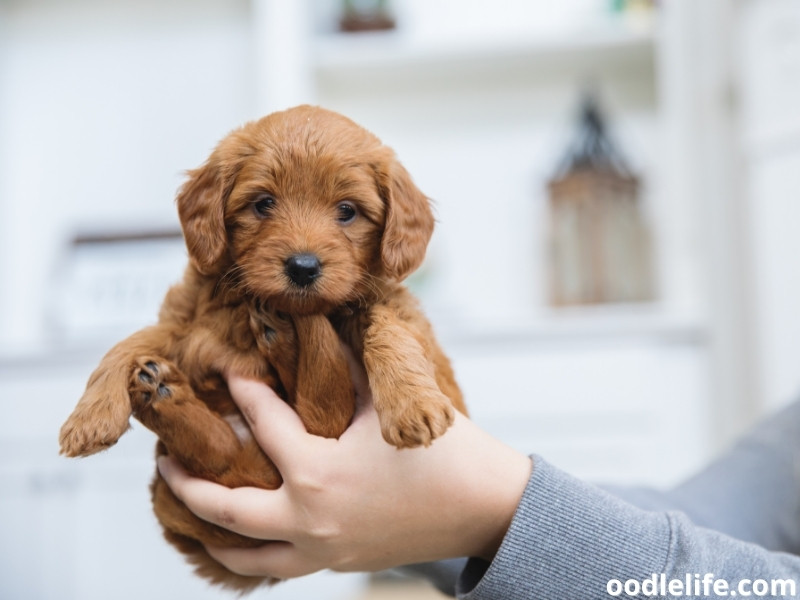 The pups are also trained in and out of the home to set you up for success with potty training from the get-go.
Goldie Locks Goldens offers a 1-year health guarantee on their pups. Upon pickup, customers will receive the puppy's health record and a care package which includes a blanket with the mother's scent on it.
Breeder Details
Conclusion
Finding reputable Goldendoodle breeders in New Mexico can be challenging, especially since you have to compare quite a number of them. The last thing you need is to take home a Goldendoodle that might be sick or unhealthy in many other ways. What's more, there's a good chance that you want a pet that will be easy to work with and one that can quickly adjust to your lifestyle.
Use the recommendations in this post to free yourself from the hassle of moving from one breeder in New Mexico to another. You only need to settle for one that offers you the perfect Goldendoodle you might be looking for.