Best Goldendoodle Breeders in Oklahoma (2023 Update)
Goldendoodles are amazing dogs and for all good reasons. Besides being intelligent, these dogs are social and easy to get along with. They exude an easygoing personality that makes most people want to own one.
If you're looking for Goldendoodle breeders in Oklahoma, this post will help you compare options and ensure you settle for the best Goldendoodle near you.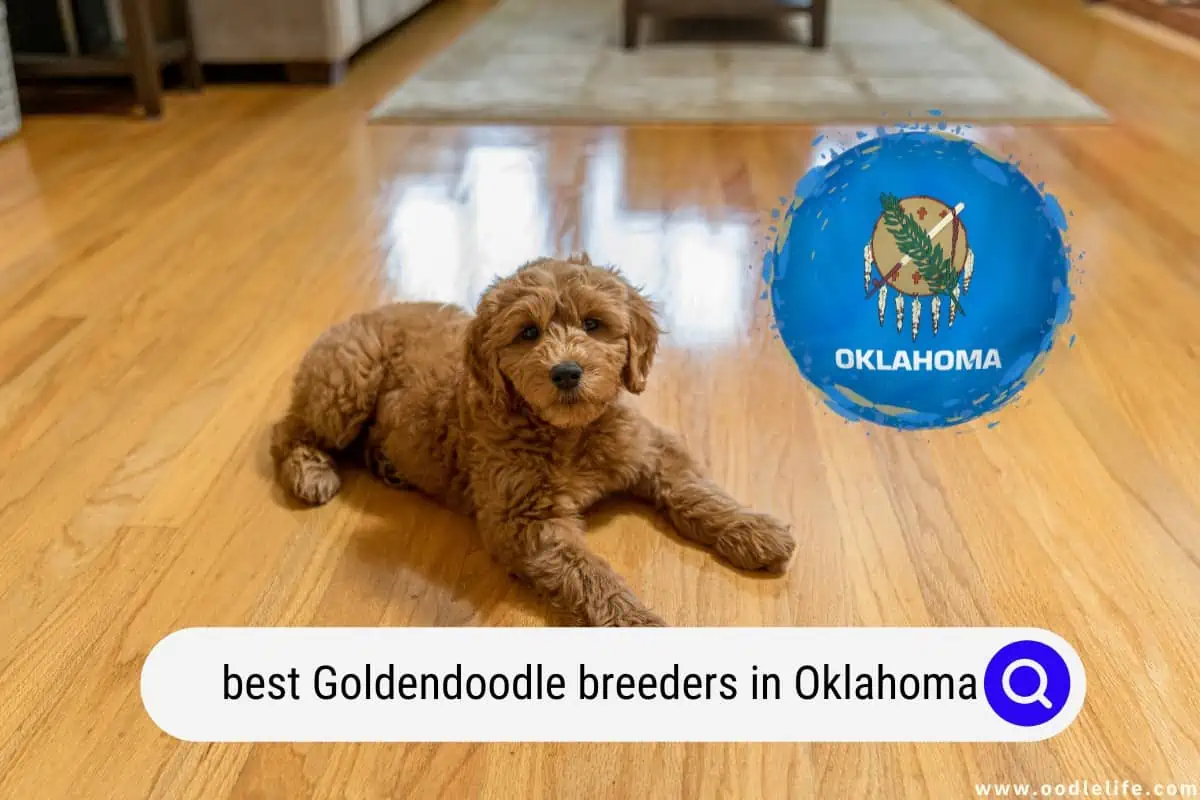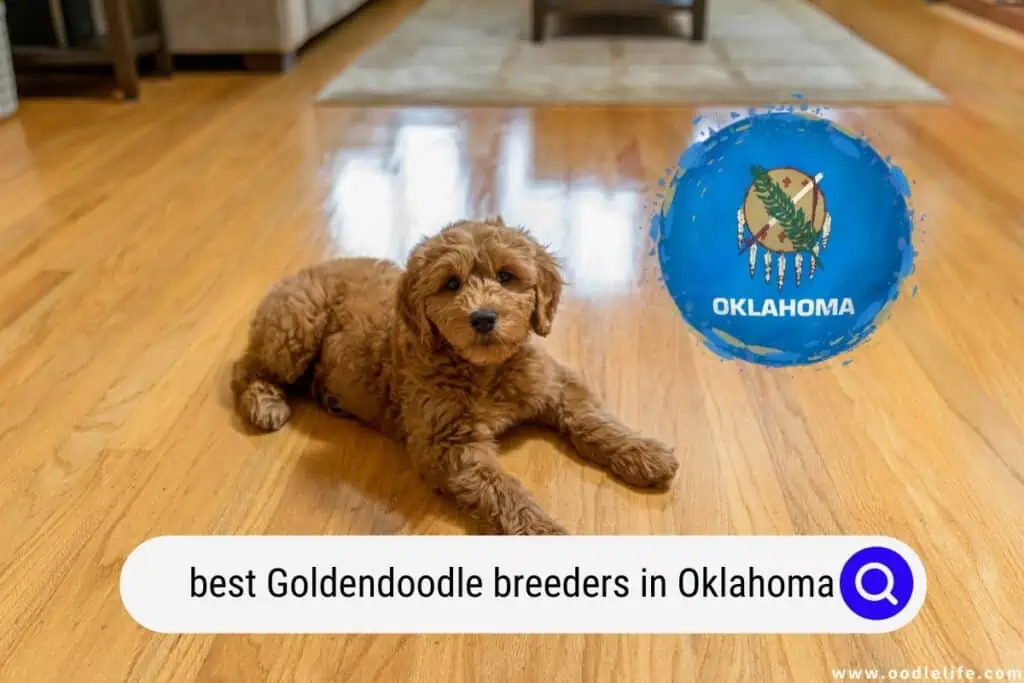 $300 2023 Discount!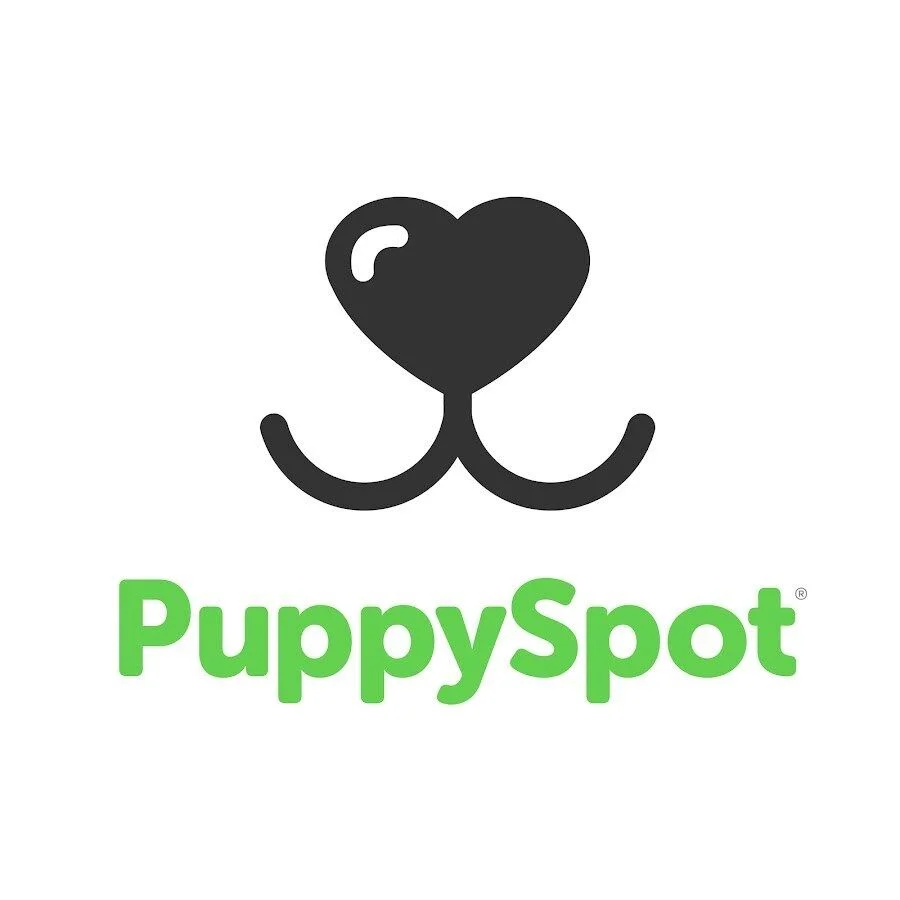 PuppySpot Adoption
PuppySpot is a reputable dog marketplace where you can browse and find compatible puppies right from the comfort of your home. They have placed over 200,000 puppies into homes in the US!
Click through and use the code PUPPY300 for $300 off any puppy adoption.
See Puppies and Save $300
It doesn't matter whether you've owned a dog before or are thinking of owning one for the first time. Goldendoodles are generally affectionate and are a good choice for anyone looking to own a puppy. These dogs also suit individuals who think they are allergic to dog hair.
Goldendoodles have a non shedding or hypoallergenic coat.
Here's a list of notable Goldendoodle breeders in Oklahoma you should work with and bring the new bundle of joy to your home.
Cow Creek Doodles Oklahoma
Cow Creek Doodles is on Jerry Wane Lane street in Marlow city. They specialize in Mini Goldendoodles. They recently added Petite Goldendoodles and Mini English Cream Doodles to meet their growing clients' demands.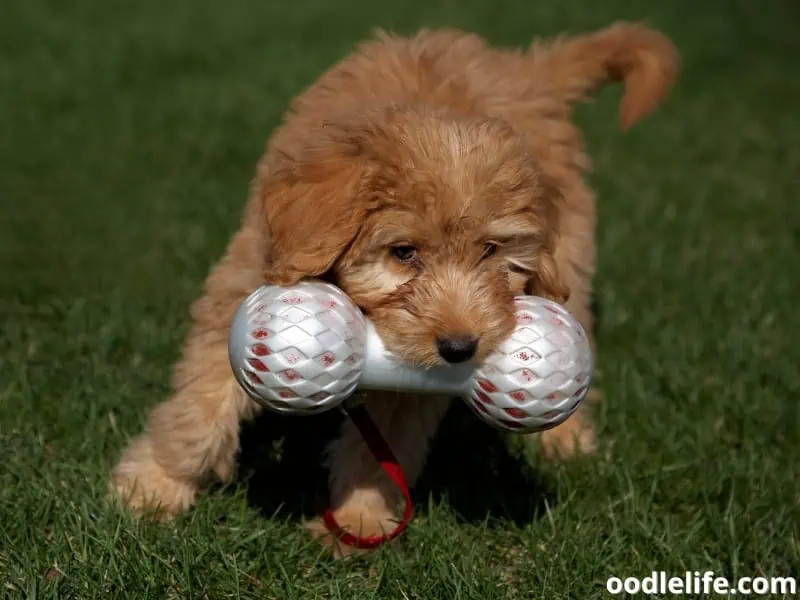 Goldendoodles at Cow Creek Doodles live in a caring environment where they have everything they need. The breeder ensures their Goldendoodles are well-trained and can easily adapt to new social settings. This makes it easier for new families to adopt the dogs.
Once you pick up your Goldendoodle from the breeder, you have up to 96 hours to have the puppy checked by your preferred vet. This only guarantees that you take home a healthy puppy without any health complications. In case of anything, you can get a refund or choose another replacement puppy.
Cow Creek Doodles carefully selects their parent dogs and performs intensive health checks to confirm that they don't have genetic defects. Their health warranty offer also gives you the confidence that you're working with a reputable breeder in Oklahoma.
Contact Details:
Website: http://cowcreekdoodles.com/
Phone: (580)-641-1597 or (580) 641-2737
Email: [email protected]
Location: Marlow, Oklahoma
Okie Doodle Kennels
Okie Doodle Kennels is also one of the best Goldendoodle breeders in Oklahoma. It's a family-owned breeder that strives to ensure its Goldendoodles have admirable qualities. Their pups are well-trained and provided with a social environment where they can harness their amazing traits.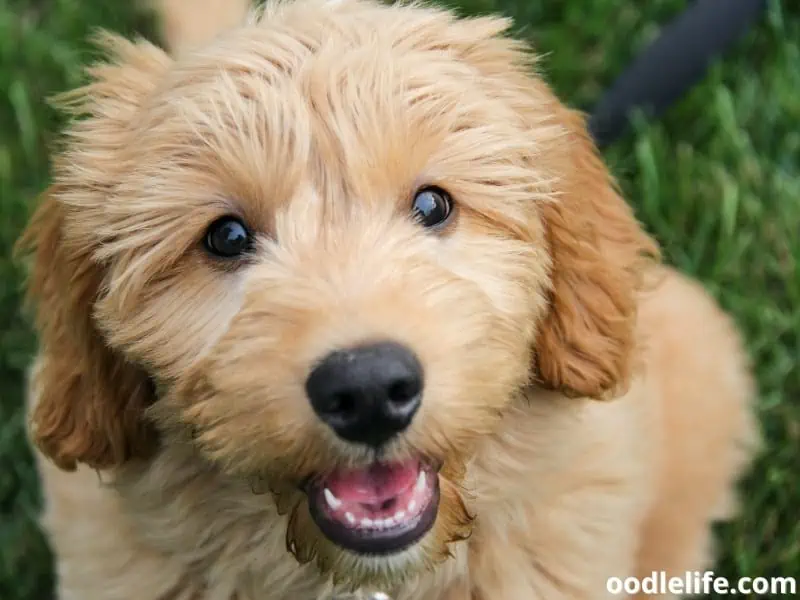 Goldendoodles at Okie Doodle Kennels enjoy a loving and caring environment. This means that owning a puppy from this breeder is an opportunity to bring home a new companion you can cuddle with.
The puppies also get all the required health shots to prevent any complications. They get dewormed twice before adoption. Okie Doodle Kennels also offers new dog parents a gift pack.
The gift pack carries pet toys, a blanket, and other essential things to make your puppy love their new home.
Contact Details:
Website: http://www.okiedoodle.com/
Phone: (918) 351-3059 or (918) 351-3060
Email: [email protected] or [email protected]
Location: Owasso, Oklahoma
The Doodle Grove
Experience matters greatly when choosing a Goldendoodle breeder you can trust. The Doodle Grove has been in business for more than three years, indicating they know how to take good care of their dogs.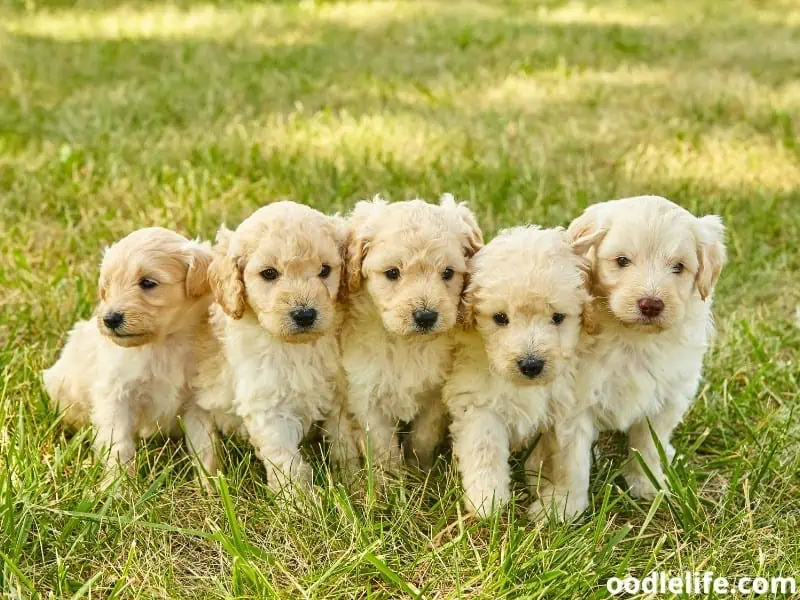 The Doodle Grove offers both Mini and Medium Goldendoodle pups. Based on their exemplary reviews, Doodle Grove has a solid reputation for breeding healthy and happy puppies. Their previous clients have praised them for raising intelligent Goldendoodles with decent temperaments.
They also partner with some of the best Goldendoodle breeders in the US to make sure they use the best sires and dams in their breeding program. Doodle Grove also focuses on ensuring that all their dogs undergo regular health checks. Their breeds go through checks for genetic complications that normally affect Doodles.
As a result, dogs get tested to confirm they have decent eyes, hips, elbows, and hearts.
One impressive thing about Doodle Grove is that they raise their Goldendoodles as pets. Therefore, they provide them with a friendly environment even before adoption. The dogs get the love and attention they require, making it easier for new owners to raise them as their own.
Contact Details:
Website: https://www.thedoodlegrove.com/
Phone: (580) 716-4965
Location: Mustang, Oklahoma
Stroodle's Doodles
Stroodle's Doodles offers its services in Southern Oklahoma. They are also one of the best Goldendoodle breeders in the area. The breeder raises their Goldendoodles on a big farm where they keep turkeys and other animals.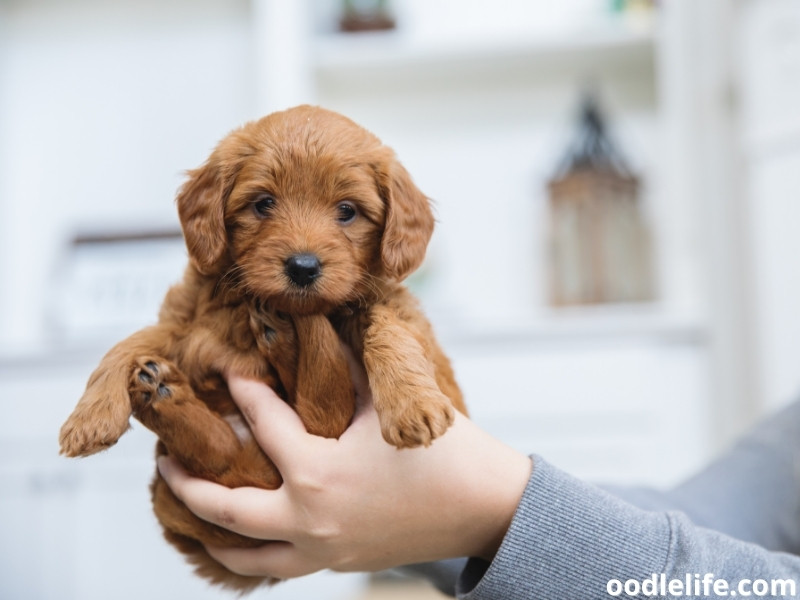 Stroodle's Doodles have different family pets on their farm, but they mainly focus on English cream Doodles.
They have a robust breeding line served by reputable breeders across Oklahoma and beyond. The sires and dams used in their breeding program come from decent bloodlines.
Some of their Goldendoodles live with guardian families. These families provide these puppies with a homely environment where they are not caged. The puppies in their kennel are well-socialized and can easily interact with kids and adults.
The Goldendoodles are doggie door trained before you can take them home. You don't have to worry about training your dog to access its new home.
Stroodle's Doodles offers a 2-year health guarantee on their puppies. What's more, their dogs go through a thorough health test before adoption. 
Contact Details:
Website: http://www.stroodlesdoodles.com/
Phone: (405) 414-2188
Email: [email protected]
Location: Ardmore, Oklahoma
Pecan Valley Doodles
Pecan Valley Doodles is a family-friendly Goldendoodle and Poodle breeder. They breed dogs with a passion and with the hopes that their puppies will bring joy to other families. Pecan Valley Doodles breeds Goldendoodles of different colors and sizes.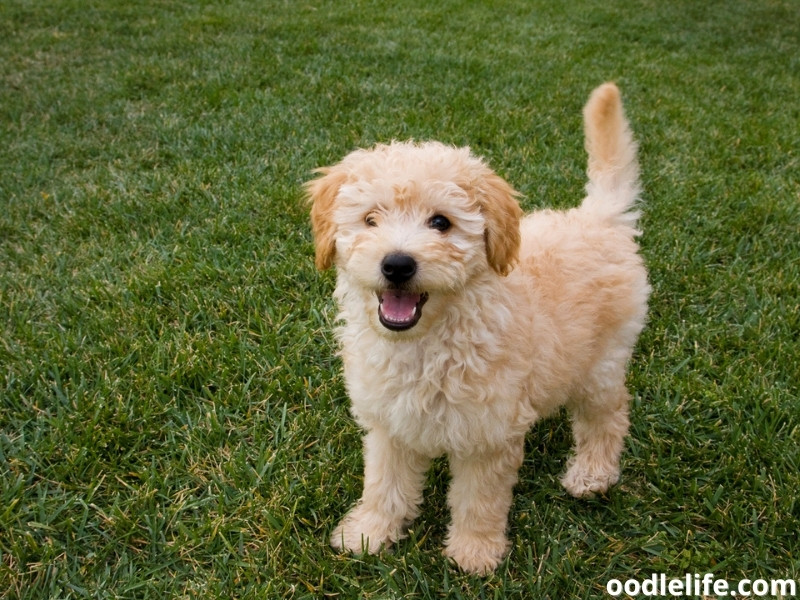 Their pets make great companions and can also serve as therapy dogs. Goldendoodles are quite intelligent, an attribute that makes them trainable. These dogs are very social and can make great friends if you're looking for one.
Pecan Valley Doodles have a proven track record since they have been in business for more than eight years. Their puppies live on a large farm with other animals. The pets have ample space to have fun outside and play with kids.
Therefore, when adopting Goldendoodles, Pecan Valley Doodles usually looks for families that will provide their pets with a similar friendly environment.
Puppies are well-trained, and they understand basic commands. The dogs are thoroughly checked by licensed vets to ensure the pets are healthy and fit. 
Contact Details:
Website: https://www.pecanvalleydoodles.com/
Phone: (580) 421-6550
Email: [email protected]
Location: Ada, Oklahoma
Oklahoma Goldendoodle Kennels
Oklahoma Goldendoodle Kennels have been breeding dogs for over ten years. If you're looking for a hypoallergenic, intelligent, kind, and easy-to-care-for pet, then you'll be happy with Oklahoma Goldendoodle Kennels. They specialize in Mini and Micro (Teacup) Goldendoodles.
Puppies raised here are healthy and sound. They have good temperaments, making them a perfect choice for almost all family types.
The breeder also strives to ensure that their dog's parents are well-researched before using them in their breeding program. Besides checking their health, the puppies undergo additional tests to gauge their overall temperament and intelligence. Besides, their sires and dams also undergo thorough checks to establish whether there are any genetic health issues associated with Goldendoodles.
Pups are well taken care of by experienced professionals who have a passion for rearing dogs. All puppies get the love and attention they deserve to develop their social and cognitive skills. This makes further training and adoption quite easy.
Oklahoma Goldendoodle Kennels offer a health guarantee, and a licensed vet checks the dogs before adoption. You'll also have full access to past vaccination and deworming records for the Goldendoodle you want to take home.
Contact Details:
Website: https://www.oklahomagoldendoodlekennels.com/
Phone:  (855) 453-6363
Location: Edmond, Oklahoma
This highly recommended breeder may not be producing puppies at the moment, reach out to them and let us know if you have any luck!
Daisy Doodles
Daisy Doodles is another family-owned Goldendoodle breeder in Oklahoma. The breeder has a wide selection of healthy and happy puppies. You can easily tell that puppies have the best breeding environment.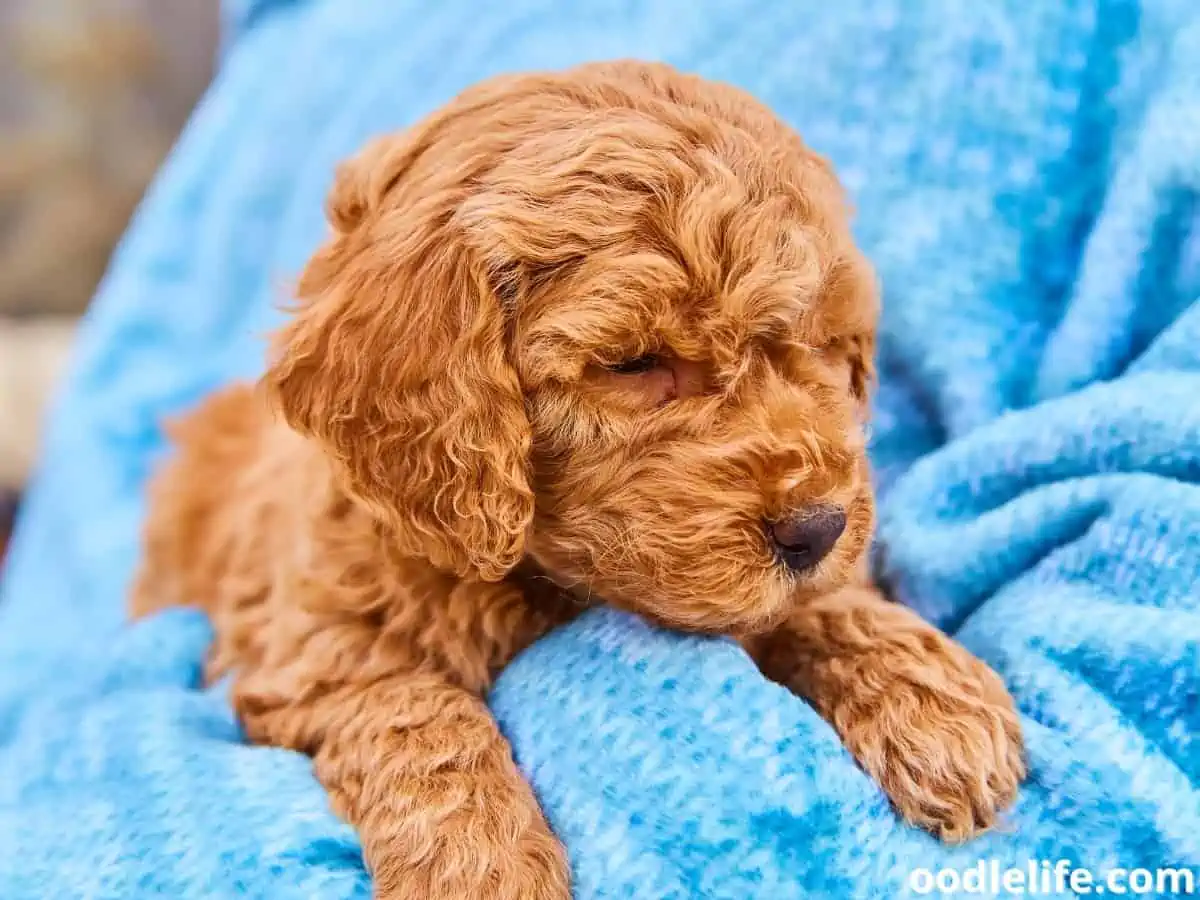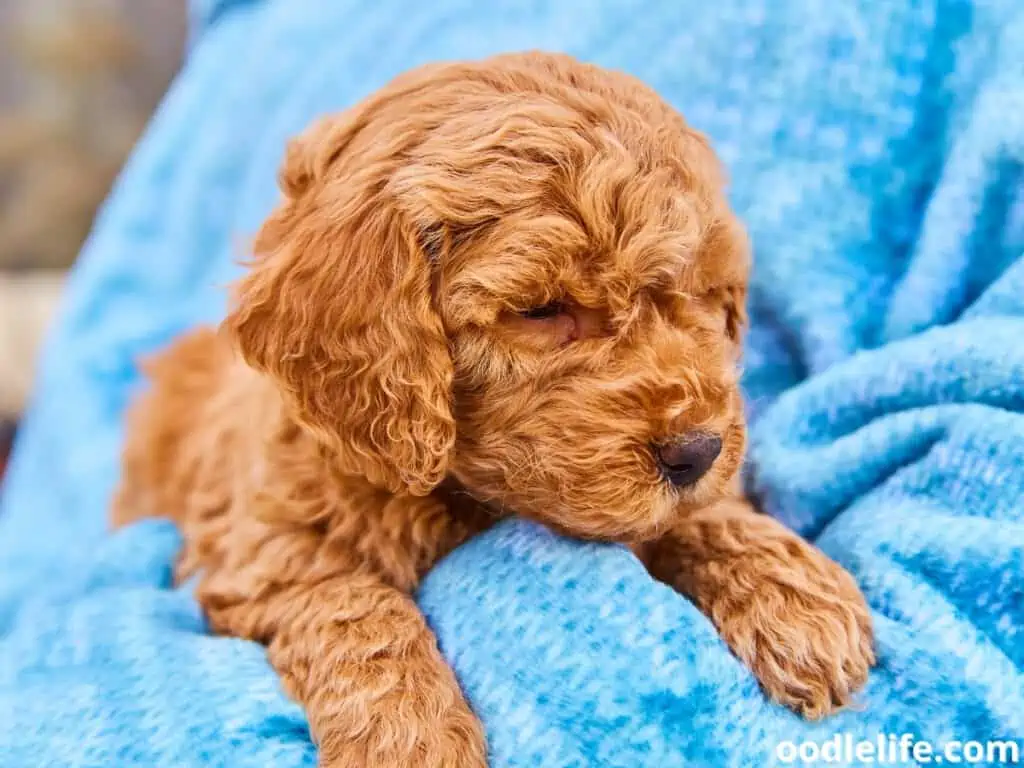 Daisy Doodles provides its puppies with a conducive environment where they get to interact with other animals on the ranch. Their sires and dams undergo an intensive selection process to ensure they are the best breed. For any Goldendoodle you want to adopt, the breeder offers a detailed history of their health records.
This gives you confidence that you'll adopt a puppy with good working elbows, hips, and heart.
While the breeder doesn't mention whether they offer a health guarantee, they assure their clients that puppies are vet checked, vaccinated, and dewormed.
Contact Details:
Website: https://www.daisygoldendoodles.com/
Phone: (580) 889-0512
Email: [email protected]
Location: Daisy, Oklahoma
Conclusion
The list of the best Goldendoodle breeders in Oklahoma should give you an easier time choosing the best breeder you can work with. Besides picking one near you, it's important to ensure the breeder has a good record of breeding Goldendoodles. You should also choose one that is friendly and can walk you through the journey of being a new Goldendoodle owner.