9 Best Goldendoodle Breeders in South Carolina (2023)
The Goldendoodle breed has quickly risen in popularity to become one of the most beloved pets known for its loyalty, trainability, excellent temperament, and allergy-friendly coat.
The Goldendoodle is a cross between a Golden Retriever and a Poodle, and there are generational titles such as F1, F2, F3, F1B, F2B, and refer to the puppy's parents. For example, an F1 puppy has one Golden Retriever parent and one Poodle parent, while an F2 puppy has two Goldendoodle parents. The generation title will affect the appearance, genetics, and price of a puppy. 
$300 2023 Discount!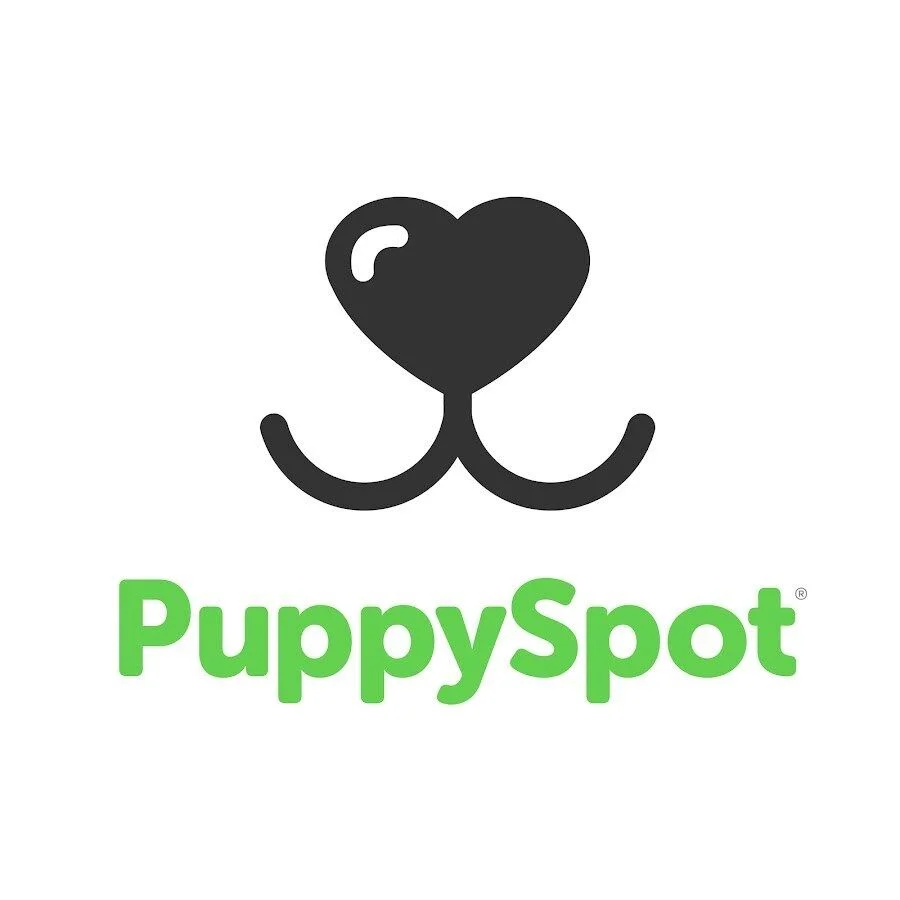 PuppySpot Adoption
PuppySpot is a reputable dog marketplace where you can browse and find compatible puppies right from the comfort of your home. They have placed over 200,000 puppies into homes in the US!
Click through and use the code PUPPY300 for $300 off any puppy adoption.
See Puppies and Save $300
Ranging in color and size, their adorable faces, puppy antics, and abundance of love makes Goldendoodles the perfect pet.
We've listed nine of the best Goldendoodle breeders in South Carolina. Each breeder is eager to provide information on the breed and take you on a tour to meet their dogs.
1. Seventh Heaven Goldendoodles
With 20+ years of experience, Seventh Heaven Goldendoodles is a family-owned and operated boarder and breeder located in Hopkins, SC. Cindy & Glenn Niske treat each puppy with love, nurturing, and socializing from day one. As breeder members of the Goldendoodle Association of North America (GANA), Seventh Heaven Goldendoodles adhere to strict genetic testing, breeder ethics, and policies.
After picking your puppy, you are updated every step of the way. A puppy visitation party is scheduled during week 6, and if you cannot attend in person, FaceTime visitation is also offered.
The communication doesn't end when the puppy goes home. Seventh Heaven Goldendoodles remain in contact with pet parents for the life of their dogs.
Breeder Details:
2. Crockett Doodles
With an A+ Business rating, Crockett Doodles has hundreds of five-star reviews if you are looking for a Mini Goldendoodle to add to your family.
Crockett Doodles requires an application process to ensure an excellent match for a lifelong home and partnership. If approved, a refundable deposit holds your place on the waiting list.
Before adoption day, all puppies are microchipped, vaccinated, and receive excellent veterinary care. Crockett Doodles offers a 3-year guarantee and pick-up locations throughout the United States with approved "Partner Parent Homes."
Breeder Details:
3. Jenna Lee Designer Doodles
Founded in 2016, Jenna Lee Designer Doodles is located in North Charleston, SC, with an average of 4.7/5-star ratings from over 100 reviews on Google Business. Specializing in rare coat colors, Jenna Lee breeds mini, medium, and standard Doodles.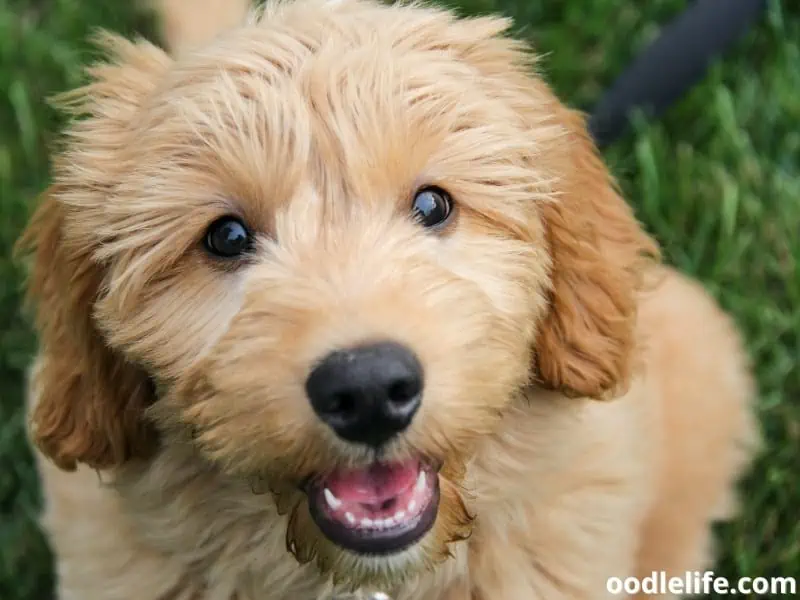 Get to know Jenna Lee and her dogs with a chance to ask questions every Friday night at 6 pm EST with a live Instagram chat. In addition to matching you with the best puppy, they also offer an additional 12-week intensive training program if you want your puppy trained before coming home.
A 2-year health guarantee is provided with each puppy, as well as a spay/neuter contract. Litters are limited, and a waiting list is available for future puppy parents.
Breeder Details:
4. Beechwood Goldendoodles
Petite-Mini, Mini, and Medium Goldendoodle puppies are all raised by Beechwood Goldendoodles. With an average rating of 4.9/5 on Google Business, Beechwood Goldendoodles is a blue-ribbon member of the Goldendoodle Association of North America (GANA) with excellent genetic and health screening procedures.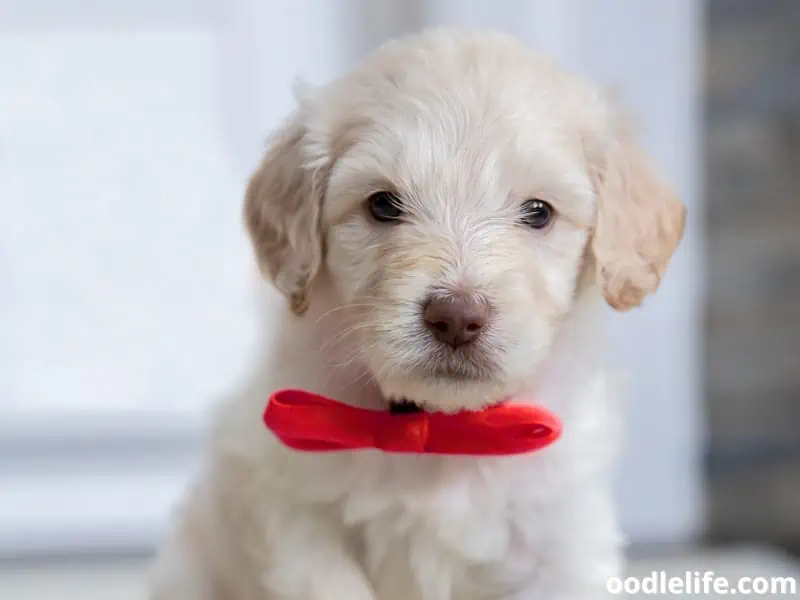 A contract and non-refundable deposit are part of the purchase process. Puppies are homed with a two-year genetic disease guarantee and raised with Puppy Culture socialization techniques. Puppy Party visits are held both in-person and online for new puppy parents to watch their puppy grow.
Breeder Details:
5. Toney Tails Doodles
Breeding Goldendoodles for over five years, Toney Tails puppies experience socialization and neurological stimulation from day one. All puppies are crate-trained, leash trained, and started on the basic common commands before coming home to you.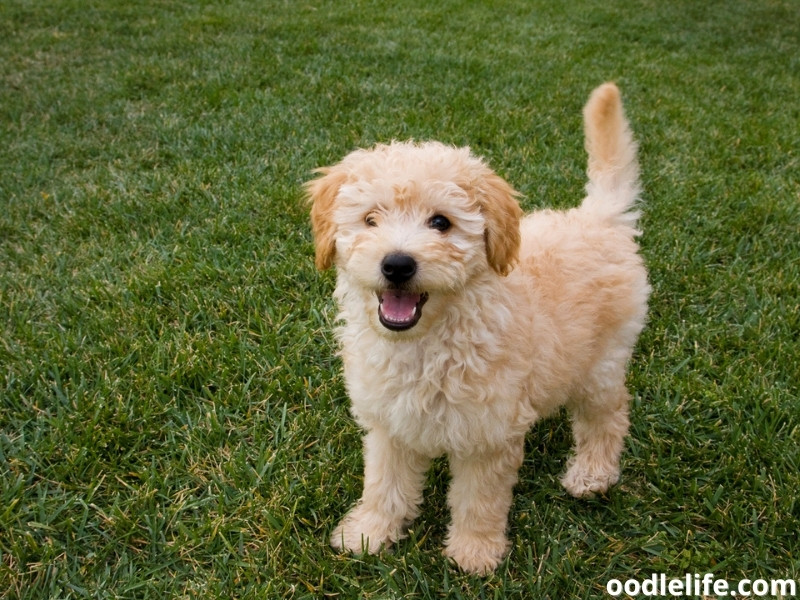 With an average 5-star rating on Google Business, the Toneys require a no-breeding contract, and re-homing stipulations are all part of their puppy purchase process. A questionnaire asks about your lifestyle and home environment to match you with the best possible puppy and expose your new family member to all the things that are important to you.
Toney Tails puppies have a lifetime genetic health guarantee.
Breeder Details:
6. Upstate Goldendoodles
Just a short drive from Atlanta or Charlotte is where you'll find Upstate Goldendoodles in Greenville, SC. With an average 5-star rating on Google Business, Upstate Goldendoodles started with a love of the breed that started with a devoted, gentle pet.
Upstate Goldendoodles has limited litters of Mini and Standard Goldendoodles several times per year. An application of interest is required, followed by discussions of what type of puppy you are looking for and what activities you or your family enjoy.
PawPrint Genetics tests all dog parents used in the Upstate breeding program for discoverable genetic health issues. All puppies go home fully vet-checked and started on their vaccinations, microchipped, a toy accented with mom and littermates' scent for comfort and a free 30-day trial of pet insurance.
Breeder Details:
7. Fountain Falls Goldendoodles
A blue ribbon breeder of GANA since 2012, Fountain Falls raises Petite-Mini, Miniature, Medium, and Standard Goldendoodles in Westminster, SC. Very limited numbers of litters are planned each year, and new potential puppy parents are screened to ensure the best possible match.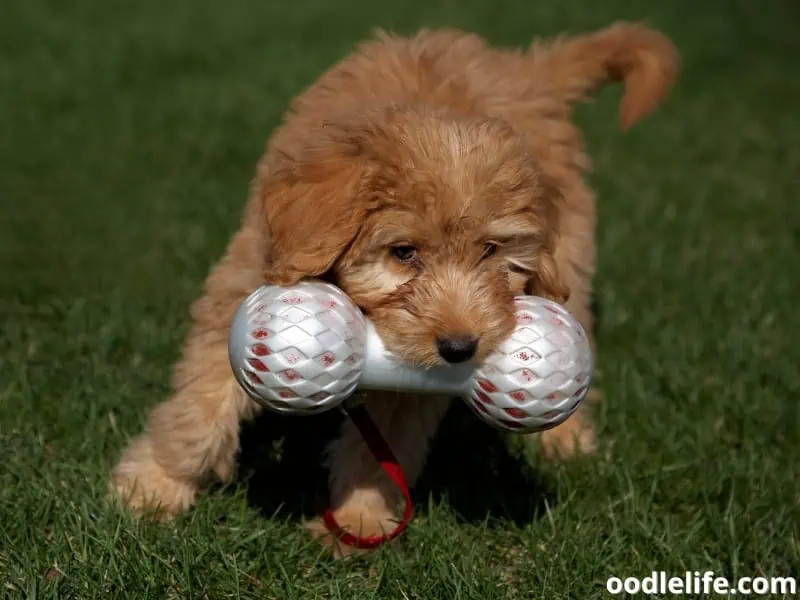 Raised in the foothills of the Appalachian Mountains, all River Falls puppies are raised with fresh air and sunshine, along with socialization and neurological methods to provide the puppies with the best health as they grow. With a 2,000-square-foot play yard, puppies are exposed to toys, tunnels, ramps, vacuum cleaners, children, and other everyday experiences.
Puppies are guaranteed, microchipped, dewormed, and have initial puppy vaccinations. You will get to know your puppy through virtual visits and one Puppy Play Day per litter is available to meet your new family member in person. Puppies will not be shipped, but a flight nanny or ground nanny service can be arranged.
Breeder Details:
8. River Falls Goldendoodles
A blue ribbon member of GANA, River Falls Goldendoodles offers limited litters of Petite-Miniature Goldendoodles and English multigen Goldendoodles each year. All dog parents are genetically health tested by PawPrint Genetics to ensure the lifelong health of their animals and litters.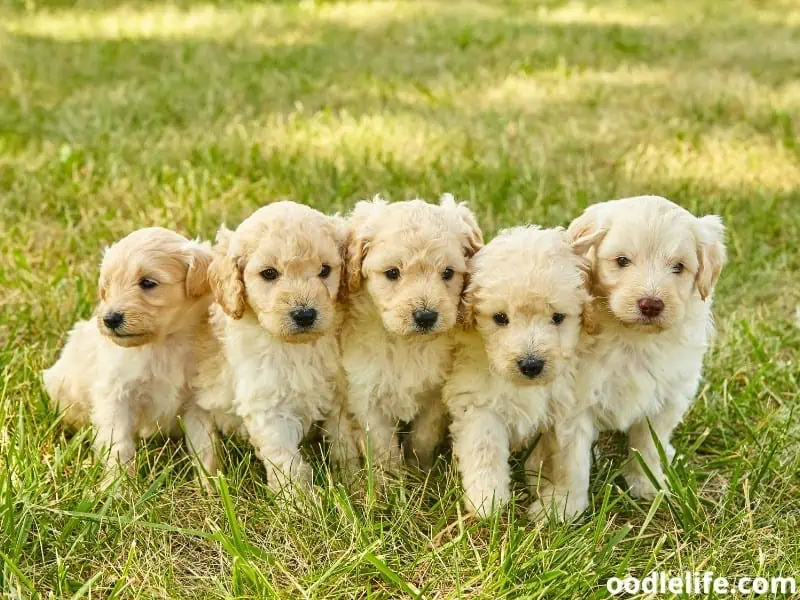 A thorough understanding of your home environment and activities are important in matching you with the perfect puppy. Deposits are due upon application approval, but puppies cannot be selected until six weeks of age, giving River Falls time to get to know temperaments and energy levels of each puppy.
River Falls has an application process, followed by a purchase contract and non-refundable deposit. A two-year guarantee against genetic defects comes with your puppy for peace of mind and is microchipped, first immunizations, and a TLC take-home packet.
If you need a nanny to fly with your puppy, River Falls can assist with the arrangement. Ground nanny services are also available to transport your puppy to you.
Breeder Details:
9. Doodles of SC
A breeder of Goldendoodles for over three years, Doodles of SC raises puppies in a home environment with love and care. Litters of Mini F1b and Medium multi-generational Goldendoodles are available in limited numbers each year.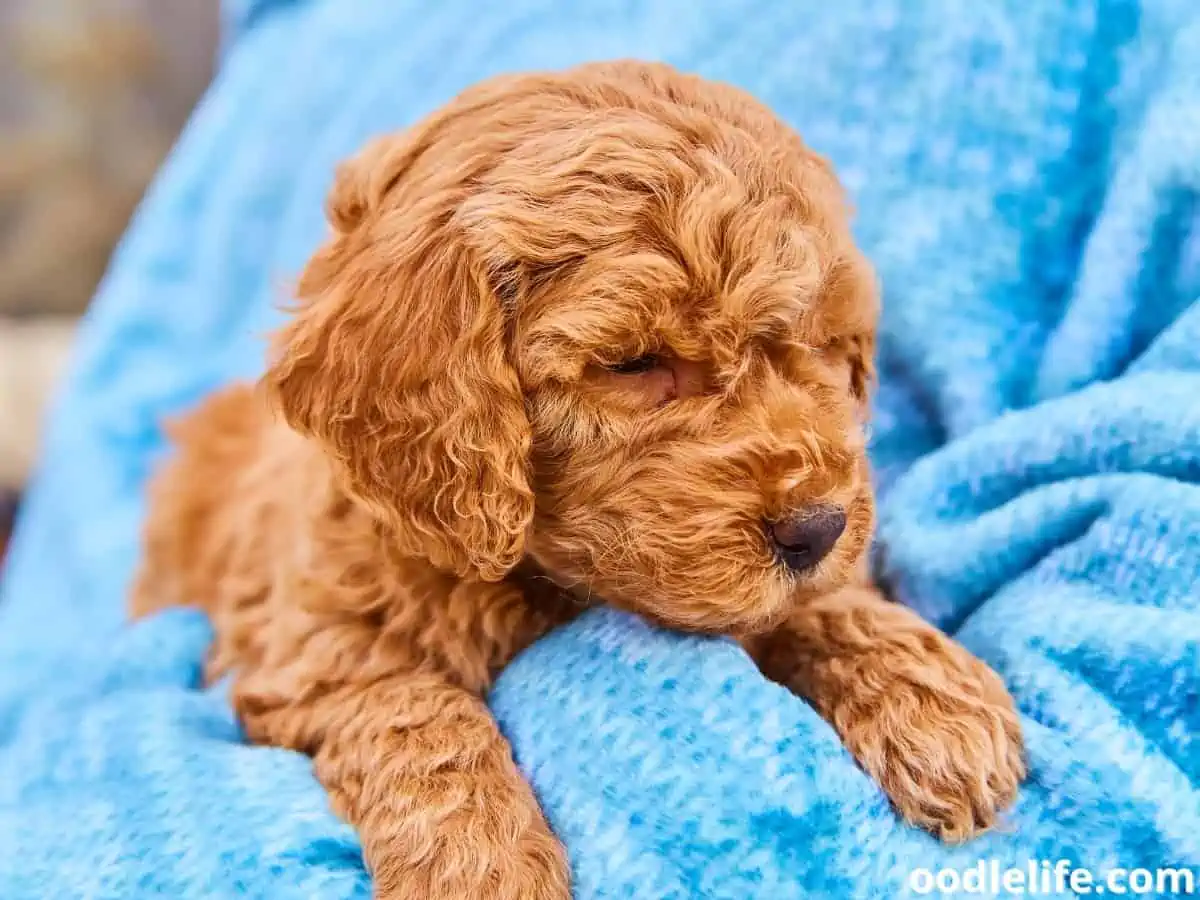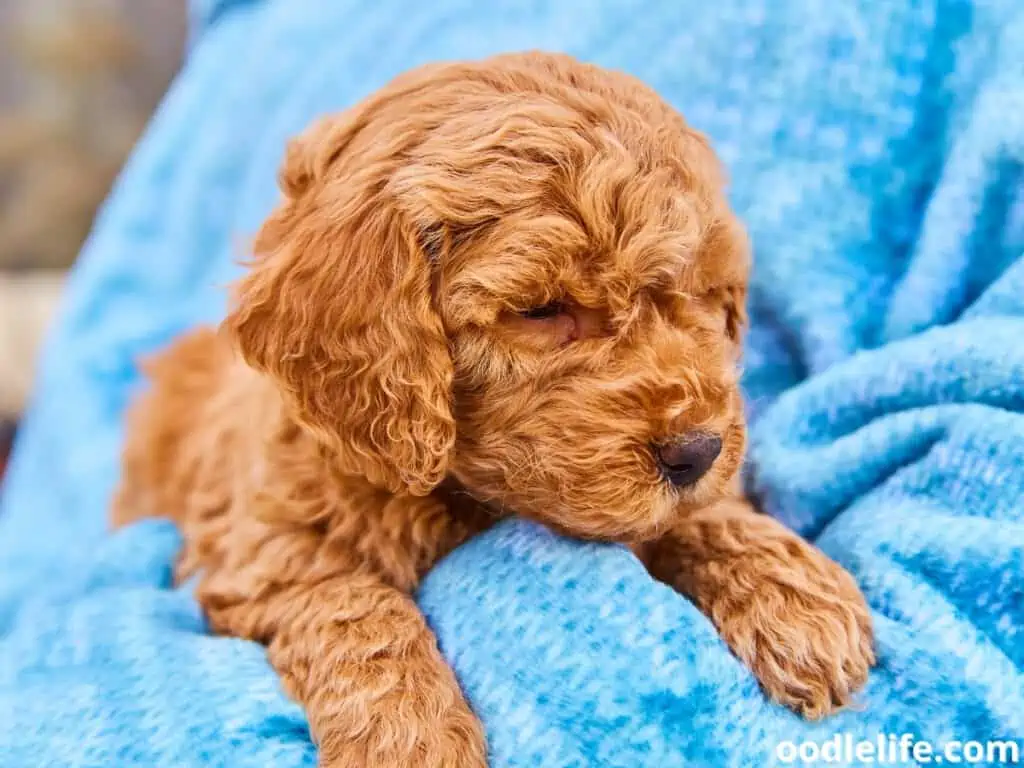 To place your name on the waiting list, an initial telephone conversation takes place between you and Doodles of SC. This conversation is to gain an understanding of your lifestyle so that when puppy personalities start to emerge, the perfect puppy can be reserved for you. Weekly updates and videos are sent until you pick up your puppy at eight weeks.
All puppies come with a one-year health guarantee, dew claws removed, initial vaccinations and deworming, and a one-week supply of puppy food to ease the transition. Doodles of SC arranges a travel puppy companion to deliver your puppy if you cannot pick it up personally.
If you cannot travel to SC to pick up your new family member, air delivery can be arranged with a Personal Puppy Attendant and first-class accommodations.
Breeder Details:
Conclusion
With their loving antics and loyal disposition, it is easy to see why so many people want to open their homes to a Goldendoodle. Whether a miniature size bundle of fur or a 50-pound lap dog, there are plenty of reputable breeders in South Carolina willing and ready to provide information on the breed.
Determine your needs and what you want to do with your new potential family member and start looking. With research, calls, visits, and emails, adding a Goldendoodle to your home will bring years of fun, lovem=, and companionship. .