Best Goldendoodle Breeders In Virginia (2023 Update)
There's always something good about Goldendoodles, which is why you probably are thinking of locating Goldendoodle breeders in Virginia. Luckily, we've done the research for you to ensure you find it easy to rely on breeders that provide quality Goldendoodles.
Goldendoodles have become one of the main sought-after breeds in recent years. Most people adore these puppies for their social and intelligent traits. What's more, Goldendoodles are famous for being affectionate, playful, and friendly.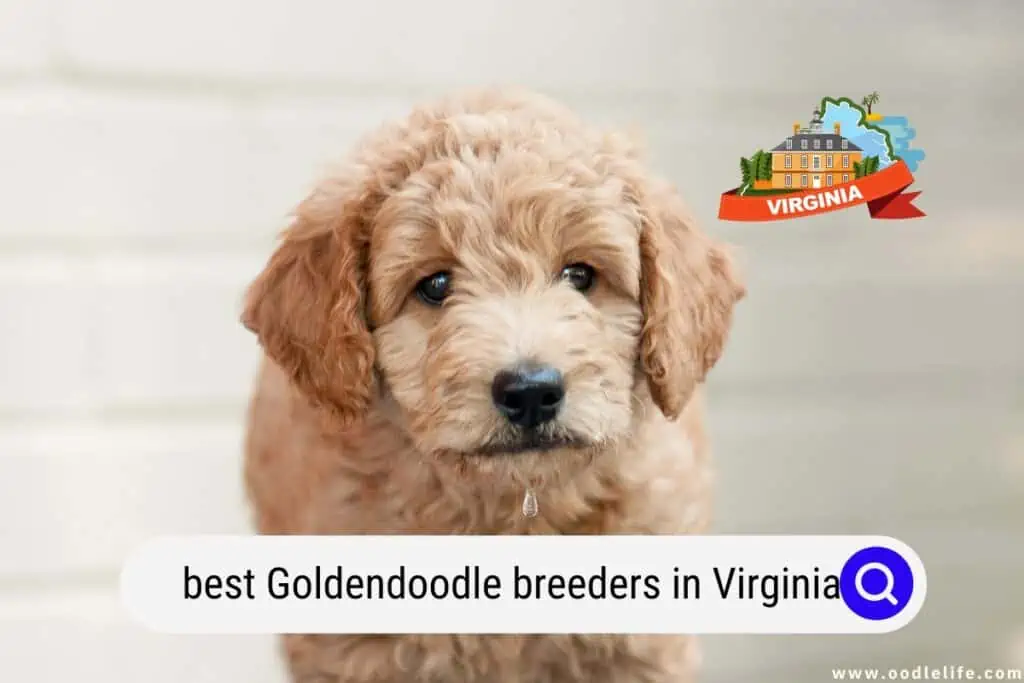 $300 2023 Discount!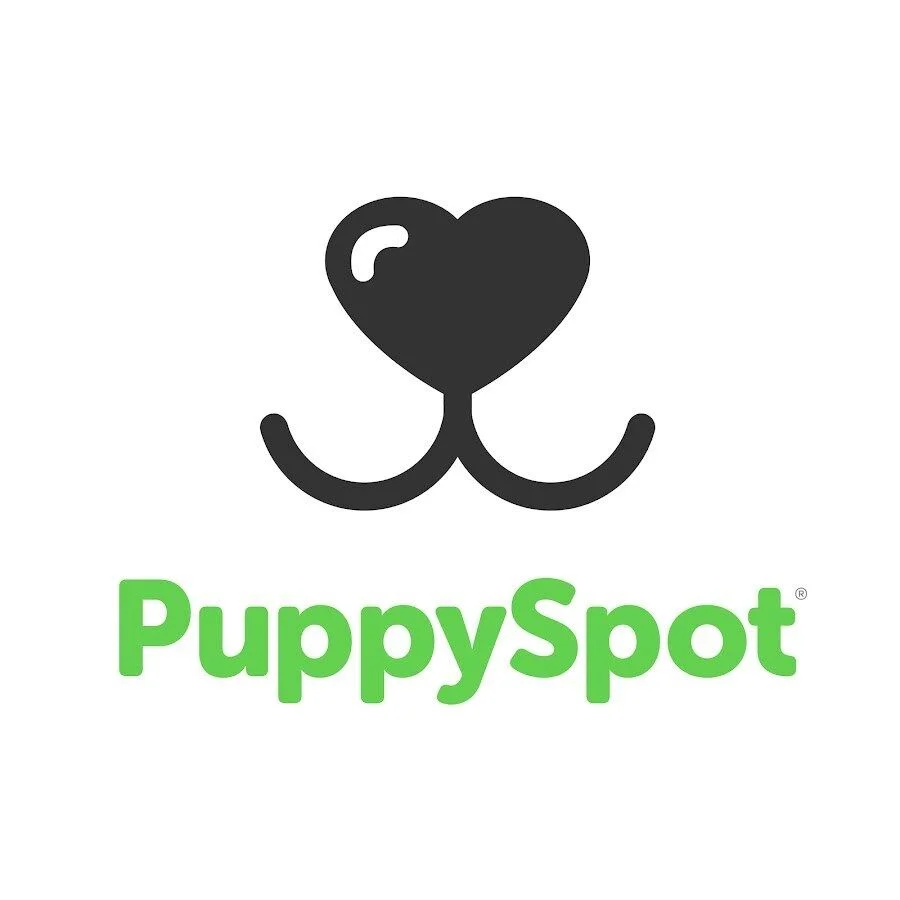 PuppySpot Adoption
PuppySpot is a reputable dog marketplace where you can browse and find compatible puppies right from the comfort of your home. They have placed over 200,000 puppies into homes in the US!
Click through and use the code PUPPY300 for $300 off any puppy adoption.
See Puppies and Save $300
Finding these qualities in a puppy can indeed leave any pet owner baffled. Literally, Goldendoodles are the dream companions for anyone looking to own a pet.
So, which reputable Goldendoodle breeders in Virginia are worth turning to?
Family Labradoodles and Goldendoodles
Family Labradoodles and Goldendoodles are a GANA-certified Blue Ribbon Breeder that has been in business for over two decades now. They have been breeding Goldendoodles for a long time now, and they certainly know what it takes to create quality breeds.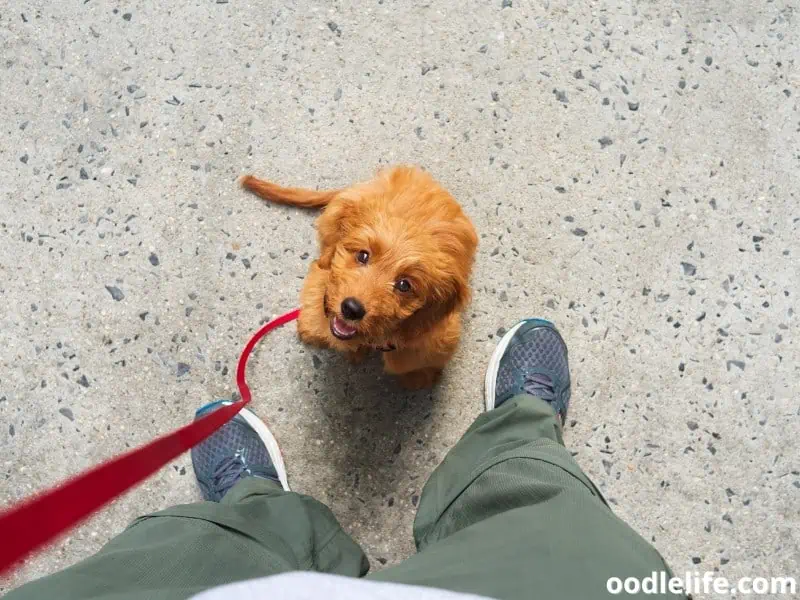 The quality of Goldendoodles at Family Labradoodles will definitely impress you as they are well-structured, cool-tempered, and healthy. Puppies enjoy the homely environment where they have ample space to run and play. The dogs get quality sleep since they have temperature-regulated environments.
Family Labradoodles and Goldendoodles breed multigeneration puppies that are hypoallergenic and non-shedding. All their pups come from well-researched sires and dams. With their rigorous breeding program, the breeder ensures that dog parents get tested for genetic complications easily transferable to the litter.
Clients get vaccination and deworming records before or during the adoption process.
Breeder Details:
Bella's Goldendoodle Kennels
When looking for a reliable Goldendoodle breeder, it's important to consider whether they have passion for what they do. Breeding dogs isn't just about doing business; it's more about the love a breeder has for the activity. This is the main reason why most successful breeders are family-owned businesses.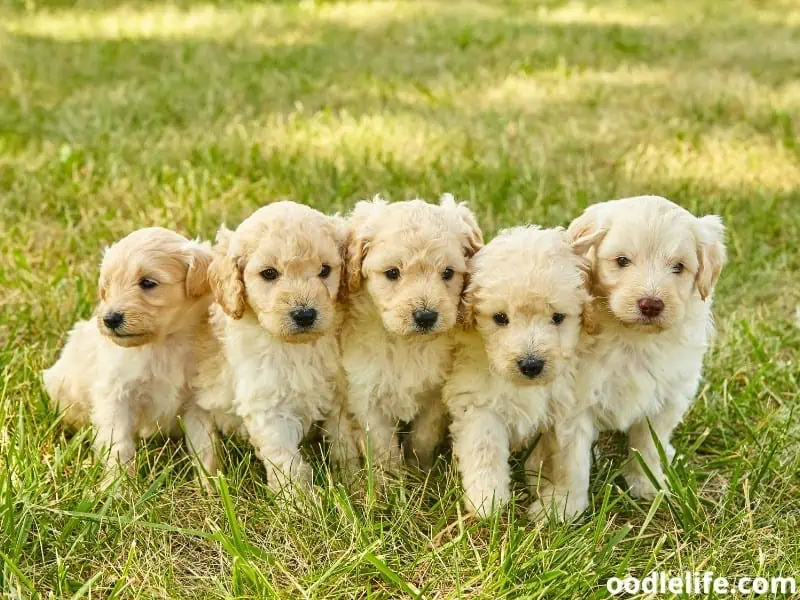 At Bella's Goldendoodle Kennels, they strive to produce top-quality breeds for their clients in Louisa and beyond.
Bella's Goldendoodle Kennels has a strict breeding program that aims to meet the Goldendoodle Association of North America's standards. To achieve this, they choose parents based on health, intelligence, and bloodline. The goal is to make sure that sires and dams in their breeding program are from decent bloodlines.
Puppies enjoy their time at Bella's Goldendoodle Kennels since they always play during the day or swim in the pool. There's plenty of space for puppies to run around, which ensures they are physically fit and energetic.
Breeder Details:
Beechwood Goldendoodles
Beechwood Goldendoodles serve Virginia and North Carolina. Based on the many positive reviews the breeder has received from its clients, they have earned a name for itself. They focus on Standard and Miniature Goldendoodles.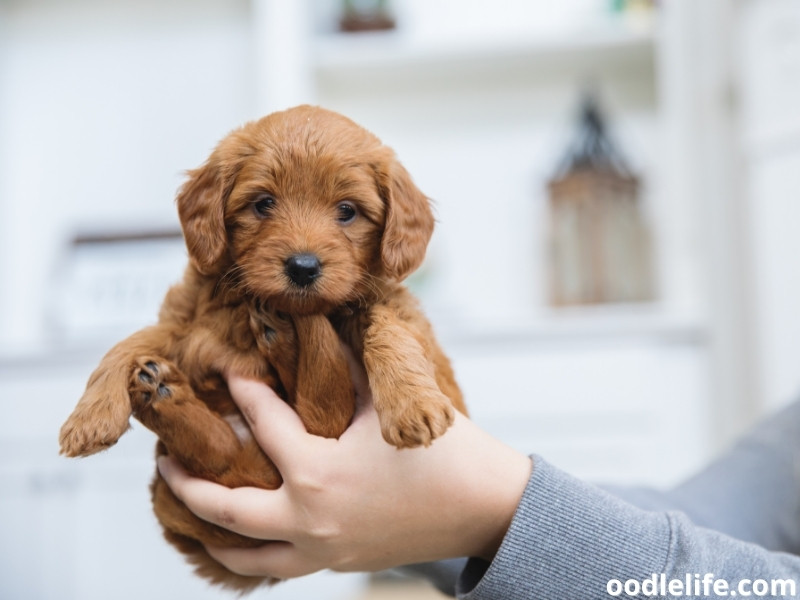 Beechwood Goldendoodles are also loyal members of the Goldendoodles Association of North America.
The breeder provides its puppies with a friendly and safe environment to grow. Goldendoodles love running around and playing, and Beechwood Goldendoodles have more than enough space for this.
Beechwood Goldendoodles train their dogs to be social, friendly, and kind. This is the best way to prepare the puppies for new family homes. Pups get to interact with people of different ages and are exposed to sights, sounds, and textures as part of their socialization protocols.
You'll find Goldendoodles from F1 and F1b generations created from the best of the best Golden Retrievers and Poodles. Parents undergo health tests to confirm that they are free from health complications associated with Goldendoodles.
Beechwood Goldendoodles come with a 2-year health guarantee. It's also worth mentioning that the breeder has microchips on their puppies.
Breeder Details:
Old Mill Doodles
Experience is an important factor when looking for Goldendoodle breeders in Virginia. Old Mill Doodles ticks all the right boxes here. They have been breeding Goldendoodles for over ten years.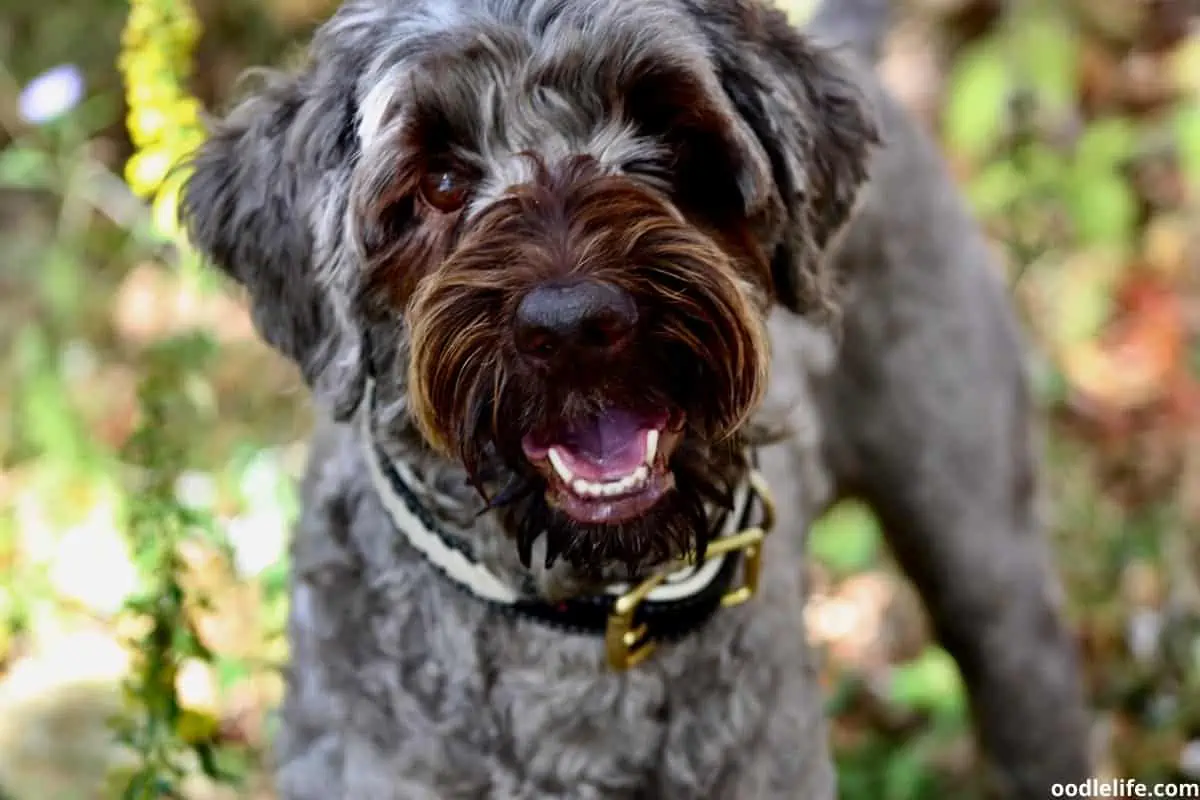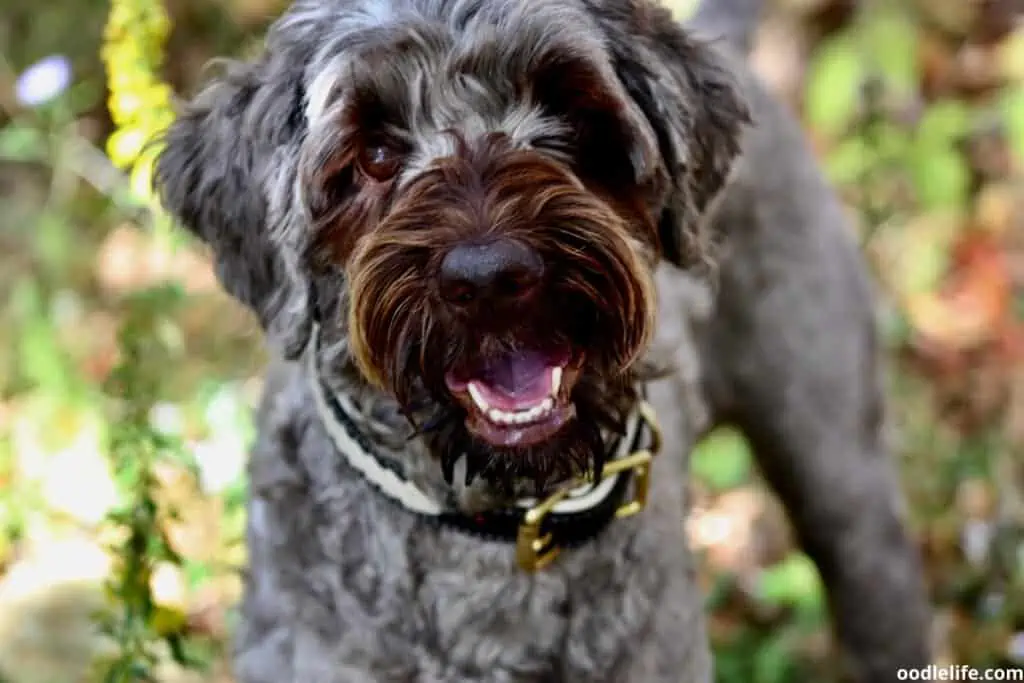 Their previous clients keep coming back for their commendable services and leave many positive reviews.
Over the years, Old Mill Doodles has focused on offering miniature, standard, and medium Goldendoodles for its clients. The breeder follows the strict breeding standards from GANA. Old Mill Doodles also takes pride in running a successful breeding program featuring the best breeding dog parents.
The sirs and dams undergo various health tests before using them in the breeding program. For instance, the dog's parents are handpicked based on their temperaments and health. Doing this helps to guarantee that they create high-quality Goldendoodles.
All dogs undergo testing to establish whether their elbows, eyes, hearts, and hips function well.
Pups enjoy the huge space they have to play around and socialize with people of different ages. The quality of life of puppies at Old Mill Doodles is very good since they grow in a friendly environment.
Goldendoodle at Old Mill Doodles comes with a 2-year health guarantee. The puppies are vet-certified to ensure you go home with your new healthy furry friend.
Breeder Details:
Boardwalk Doodles
Boardwalk Doodles has a family-centered approach to raising their Goldendoodles. They focus on producing Goldendoodles that are well-trained to become family companions. The breeder focuses on miniature and medium-sized Goldendoodles.
Since the breeder is a member of the Goldendoodle Association of North America, they strive to meet the required quality standards of Goldendoodles. This means that you can trust them to deliver top-quality puppies.
Boardwalk Doodles puppies undergo various health checks to determine whether they have any health issues. Usually, these checks guarantee that the pups have good working elbows, hips, hearts, and eyes.
The breeder also prioritizes training their puppies to socialize with people and other animals. Part of their socialization protocols includes ensuring pups undergo the Puppy Culture curriculum. All puppies eat healthy foods and enjoy a healthy dose of their supplements.
Boardwalk Doodles also strives to make the dog adoption process smooth by making sure they are potty and crate-trained.
The breeder offers their Goldendooldles with a 2-year health guarantee.
Breeder Details:
Pride and Prejudoodles
Pride and Prejudoodles has a great structure that has helped them to provide exceptional quality Goldendooldles to its clients. Their pups are well-trained for about four months before adoption.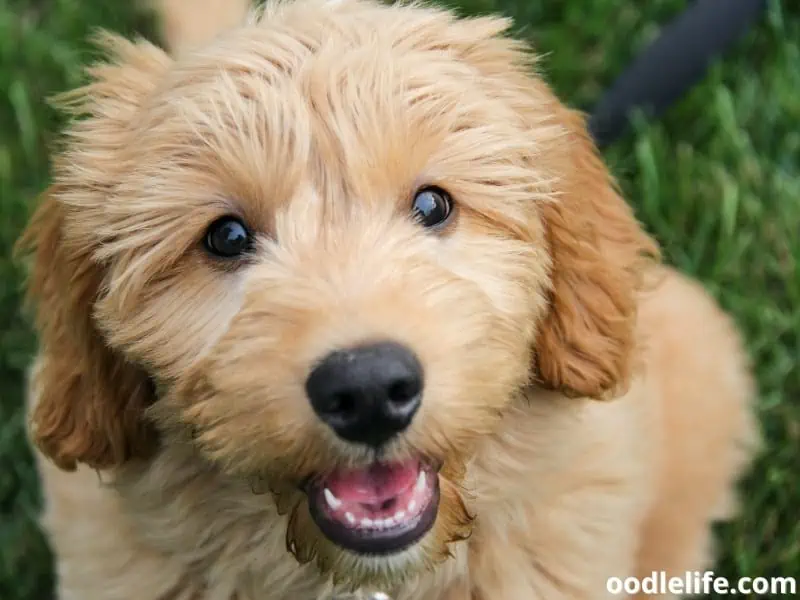 Pride and Prejudoodles incorporate proper feeding with high training standards to create well-rounded puppies. They have their headquarters in Forests, Virginia but offer their services nationwide.
Pride and Prejudoodles take their training seriously, and part of their core objective is to provide a safe and friendly space for their lovely pets. Their puppy yard features multiple dogs, and Goldendooldles can interact freely with other animals. Goldendooldles are also exposed to various sights, sounds, and textures to help develop their social skills.
The breeder's breeding line features multiple AKC-registered dogs from decent bloodlines. All parent dogs portray impressive pedigrees that help to enhance Goldendoodle breed integrity.
Clients get a health guarantee for each Goldendooldle they take home. They also provide updated deworming and vaccination records.
Breeder Details:
Laurel Ridge Goldendoodles
Laurel Ridge Goldendoodles deserve a spot in this list for their quality dog breeds in Virginia. They boast of producing high-quality Doodles of standard and medium sizes. Their clients love their Goldendoodles for their admirable traits, including high intelligence, good health, and decent temperament.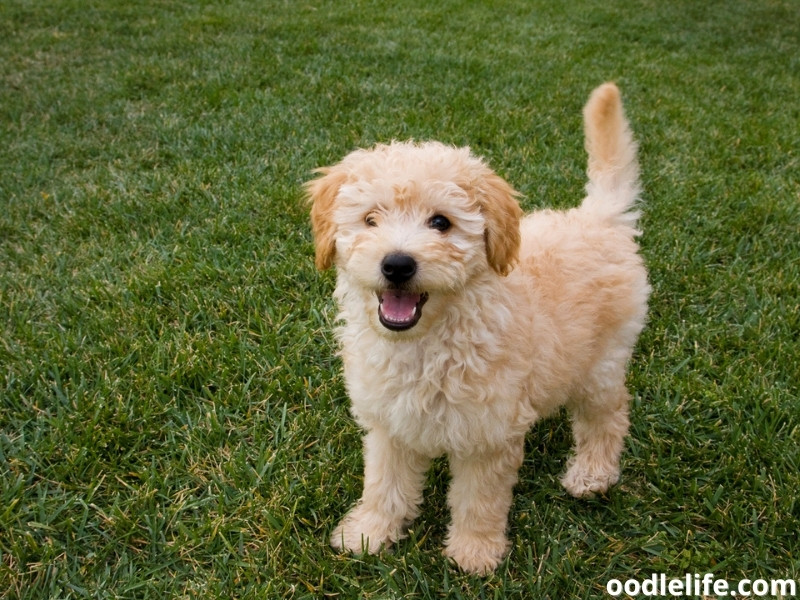 Goldendoodles at Laurel Ridge Goldendoodles get to grow as important members of the family. The puppies eat quality food and get regular supplements that enhance their growth.
Laurel Ridge Goldendoodles also train puppies to socialize with people and other animals. This helps to make it easier for the pets to adapt to new environments. During adoption, clients don't have to bear the challenge of training the pups from scratch.
Laurel Ridge Goldendoodles offers a 2-year health guarantee on their puppies. They are vet-checked before adoption to ensure they are healthy and fit to live in new homes.
Breeder Details:
Conclusion
You now have a list of options to try out when looking for Goldendoodle breeders in Virginia. The breeders discussed in this guide have a solid reputation for providing quality Goldendoodles. When choosing any breeder, consider working with responsive individuals who will help you when you need them.