Best Labradoodle Breeders In Connecticut (2023 Update)
Are you looking for Labradoodle breeders in Connecticut? With the popularity of Labradoodles, it's challenging to trust any breeder that claims to offer these designer puppies. You'll be spending thousands of dollars on getting your designer puppy, meaning it's important to ensure you're working with a reputable and responsible breeder who can supply a healthy and happy puppy to your doorstep.
To save you from the hassle of shopping around for options, we've researched the best Labradoodle breeders who have been in business for a while now. We've also gone the extra mile to confirm that breeders aren't puppy mills.
$300 2023 Discount!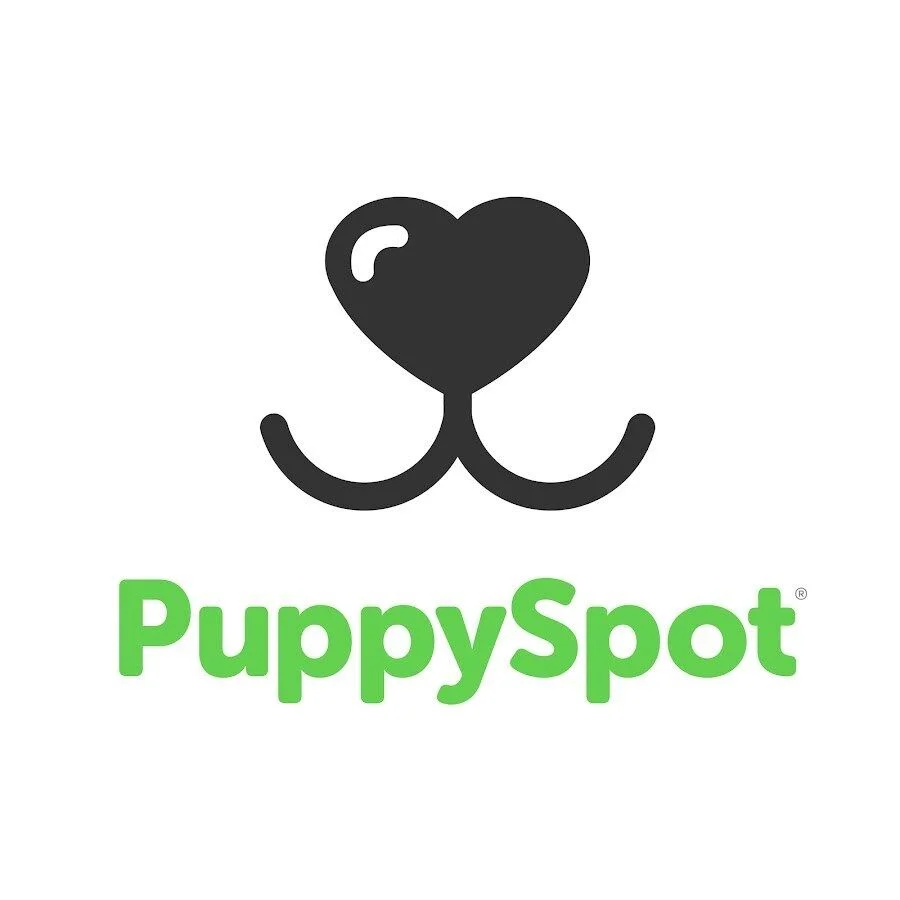 PuppySpot Adoption
PuppySpot is a reputable dog marketplace where you can browse and find compatible puppies right from the comfort of your home. They have placed over 200,000 puppies into homes in the US!
Click through and use the code PUPPY300 for $300 off any puppy adoption.
See Puppies and Save $300
Here's a list of reliable Labradoodle breeders to turn to in Connecticut.
1. Nutmeg Labradoodles
It's important to look at the breeder's reviews when deciding whether to work with them. With Nutmeg Labradoodles, you'll notice they have many 5-star reviews for their breeding services. Most of their previous clients are happy with the designer puppies they get from this breeder.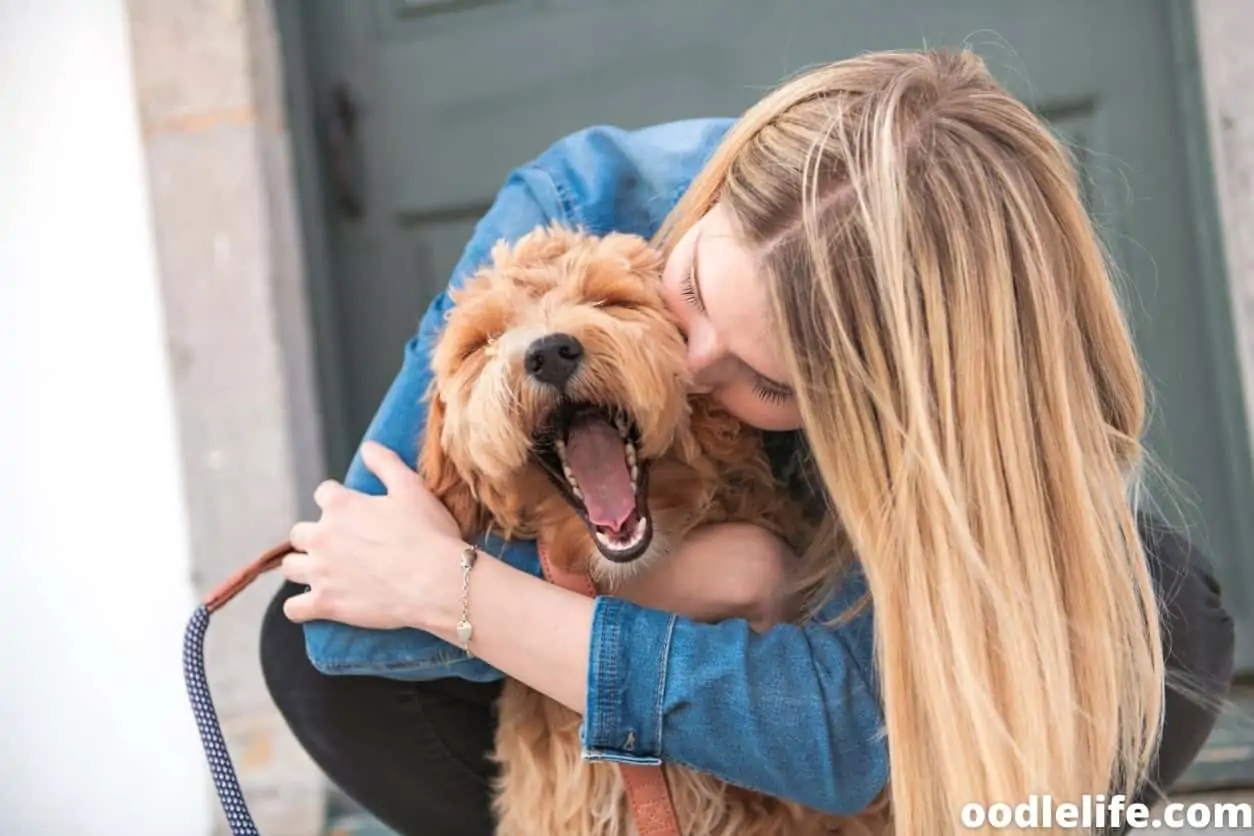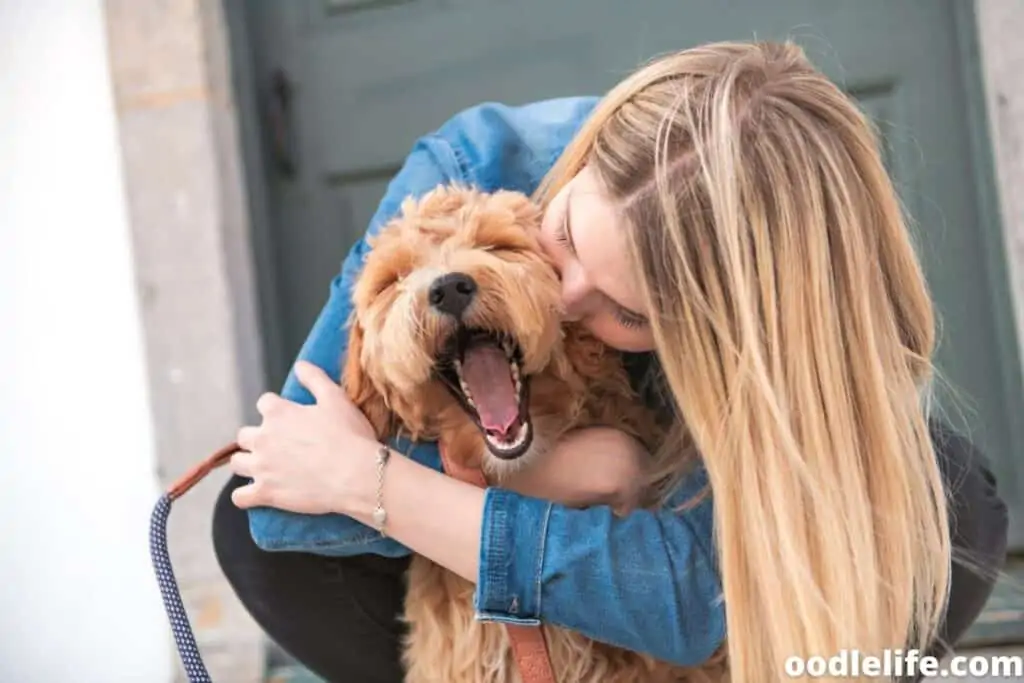 Nutmeg Labradoodles prioritizes the health of their puppies. Therefore, they only choose the best, safest, and most holistically formulated food for these lovely creatures.
Labradoodles from this breeder also undergo training to prepare them to adjust to their forever homes. The breeder works with Baxter & Bella to offer you lifetime training and any form of support you need to ensure your puppy adjusts to the new environment.
The good news is that you don't have to worry about your Labradoodles socializing with new faces. Puppies enjoy the friendly environment where they mingle with people of all ages. This makes it easier for them to fit into new environments.
Nutmeg Labradoodles has an interesting way of choosing the perfect homes for their puppies. Usually, there's a selection process based on family dynamics. This is to ensure that puppies find the best forever homes.
The breeder provides you with tips and all the information you need about your puppy during the adoption process.
Labradoodles from this reputable breeder come with a 2-year health warranty.
Contact Details:
Website: https://www.nutmeglabradoodles.com/
Phone: (860) 742-5757
Email: [email protected]
Location: Andover, Connecticut
2. Barefoot Labradors of Killingworth
Barefoot Labradors of Killingworth is a responsible breeder in Connecticut with over ten years of experience in breeding healthy pups. The breeder specializes in AKC yellow, black, and chocolate Labrador Retriever pups.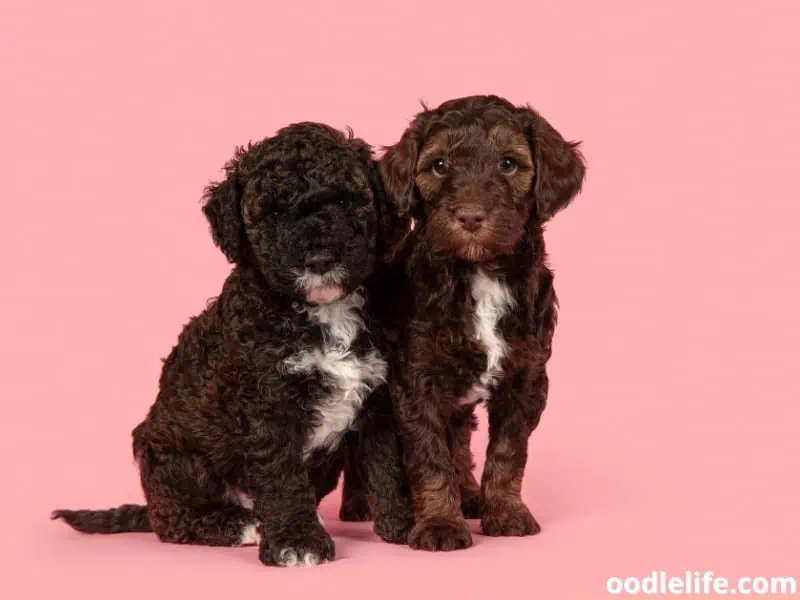 Like any other good breeder, they focus on ensuring their dogs have decent temperaments. All dogs also undergo regular health checks to ensure they are healthy. The breeder provides its puppies with a friendly environment where they can play around and socialize with people and other pets.
At Barefoot Labradors, puppies undergo neurological stimulation as part of their socialization protocol. This happens from the 3rd – the 16th day. Neurological stimulation helps to boost cardiovascular performance and improve puppies' immunity. Puppies also listen to National Public Radio during their 8-week stay at the breeder's facility.
To confirm that puppies are healthy and fit, they are usually vet-checked during the first week and when they are six weeks old.
The best thing about adopting a Labradoodle from this breeder is that the pups come with all immunization records, copies of their dog parents, AKC Litter Pedigree Certificate, and other crucial information about the puppies.
Puppies can serve as therapy dogs or service dogs. This means that they are an important addition to your pet family.
Contact Details:
Website: https://www.barefootlabradors.com/
Phone: (860) 663-3067
Email: [email protected]
Location: Killingworth, Connecticut
3. True North Labradoodles
True North Labradoodles boasts of being the best provider for Australian Labradoodles in Connecticut. The breeder strives to offer puppies with lovely temperaments. Their puppies are sociable, funny, intuitive, and intelligent.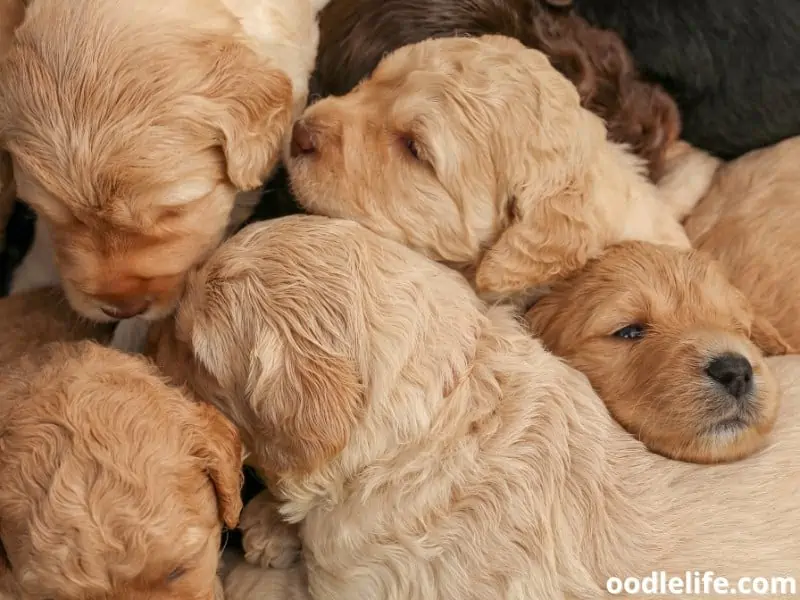 The breeder enjoys raising its puppies in a homely environment. They have a strict breeding program with high breeding standards. True North Labradoodles only selects the best breeds to add to their breeding program.
This ensures they produce healthy puppies with admirable qualities.
Before adding any dog parent to their breeding program, the dogs undergo rigorous evaluation to ensure they don't have genetic complications. This means the puppies undergo checks to confirm that they have healthy elbows and hips. These health checks are very important as they ensure you go home with puppies who will enjoy their transition to their forever homes.
Puppies from True North Labradoodles are also allergy friendly and non-shedding. Therefore, you don't have to worry about your allergy issues when getting a pup from True North Labradoodles.
True North Labradoodles is a recognized member of reputable dog organizations, such as the Worldwide Australian Association (WALA) and the Australian Labradoodle Association of America (ALAA).
The breeder believes that their puppies will indeed bring many exciting memories to your family.
Contact Details:
Website: https://www.truenorthlabradoodles.com/
Phone: (203) 293-6464
Email: [email protected]
Location: Westport, Connecticut
4. My Best Doodle
My Best Doodle is a home-based breeder in Deep River, Connecticut. Puppies from this breeder enjoy the love and attention they get while actively growing. All puppies undergo health checks to ensure they are fit for adoption.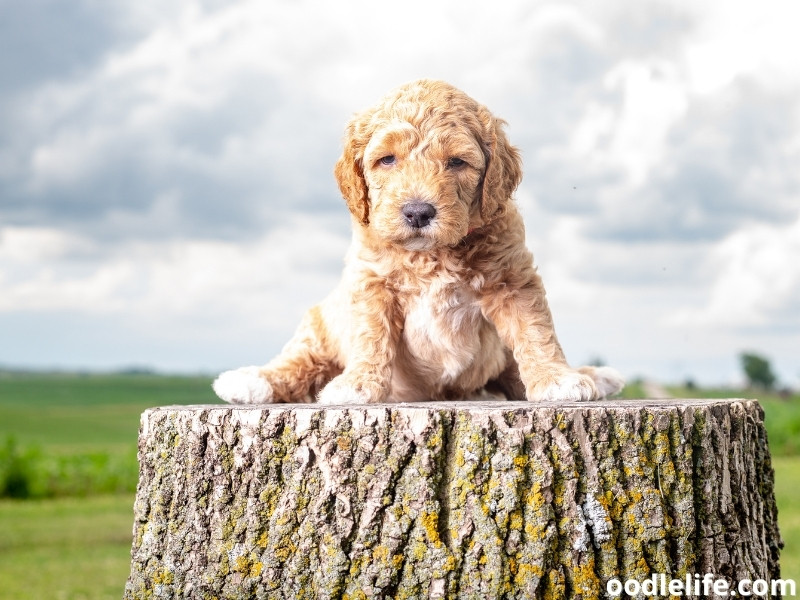 As part of puppies' routine health checks, the breeder partners with a licensed vet to keep their puppies healthy all year long. When adopting your puppy, you go home with all the puppy's health records. This means you get to take home a puppy with little to no health issues.
My Best Doodle will work with you to ensure you bring home a puppy that suits your lifestyle. They also offer solid tips on how best to raise your puppy and provide them with everything they need. With their great tips, you won't have any issues welcoming your new furry friend home.
The breeder also has a straightforward puppy adoption process. To adopt Labradoodle from them, you only need to send them an email. Once your application gets approved, you'll receive further communication about paying the deposit and how long you should wait for your puppy.
Contact Details:
Website: https://www.mybestdoodle.com/
Email: [email protected]
Location: Chester, Connecticut
5. Lakeridge Labradoodles
Lakeridge Labradoodles has good reviews online regarding their breeding services. They are a family-owned breeder with a special interest in offering quality puppies. Their main objective is to offer their dog families puppies with decent temperaments and good health.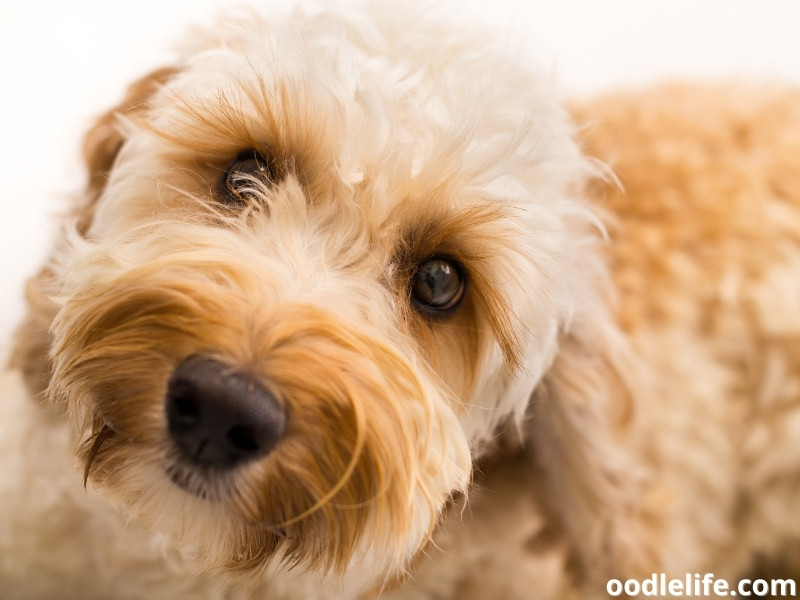 The breeder trains its puppies to become service and therapy dogs. Lakeridge Labradoodles takes good care of its Labradoodles as their own. They raise their puppies in a family setting, allowing them to socialize and play around with kids and adults.
Lakeridge Labradoodles also has guardian families in their breeding program. The program ensures that all dogs live with the best families even after they retire. It's also worth noting that the breeder has various socialization programs for its puppies.
For instance, they tag along with their puppies during boating, hiking, walks, and swimming. These activities help their Labradoodles to stay active and happy during their stay at the breeding facility.
The breeder is also a member of WALA and has received recognition from Good Dog for their high-quality breeding standards.
Contact Details:
Website: https://www.lakeridgelabradoodles.com/
Phone: (508) 673-0399
Email: [email protected]
Location: Northeast Connecticut
Conclusion
You now have a list of the best Labradoodle breeders in Connecticut. The breeders featured in this list aren't puppy mills. Get in touch with any of the breeders in this guide and book your Labradoodle in time.