101 Designer Dog Names (Actually GOOD Puppy Names)
Are you in the process of bringing a sweet dog into your home? If you're working with a breeder and picking a fancy breed, you'll want to give your puppy the perfect name. For instance, a Poodle should have a name that showcases its sophisticated personality.
Luckily, I have gathered the top 101 designer dog names below.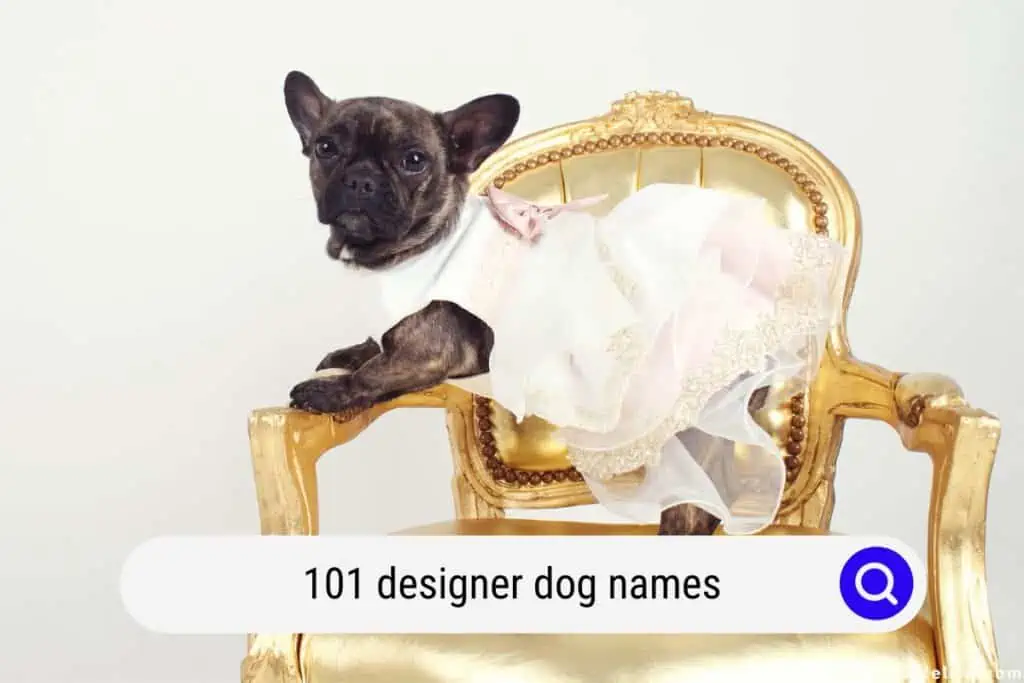 I put the names into different lists, such as the names of supermodels, fashion designers, jewelry, luxury brands, and more. Further, I have gathered the top tips for naming your puppy.
Check out my tips and the best designer dog names below. Then, pick the best one for your new puppy.
Top Eight Tips for Naming Your Puppy
First, you should get to know your puppy. Before you even bring the canine home, play with the dog at the breeder or pet shop. Take some time to learn more about your dog's personality.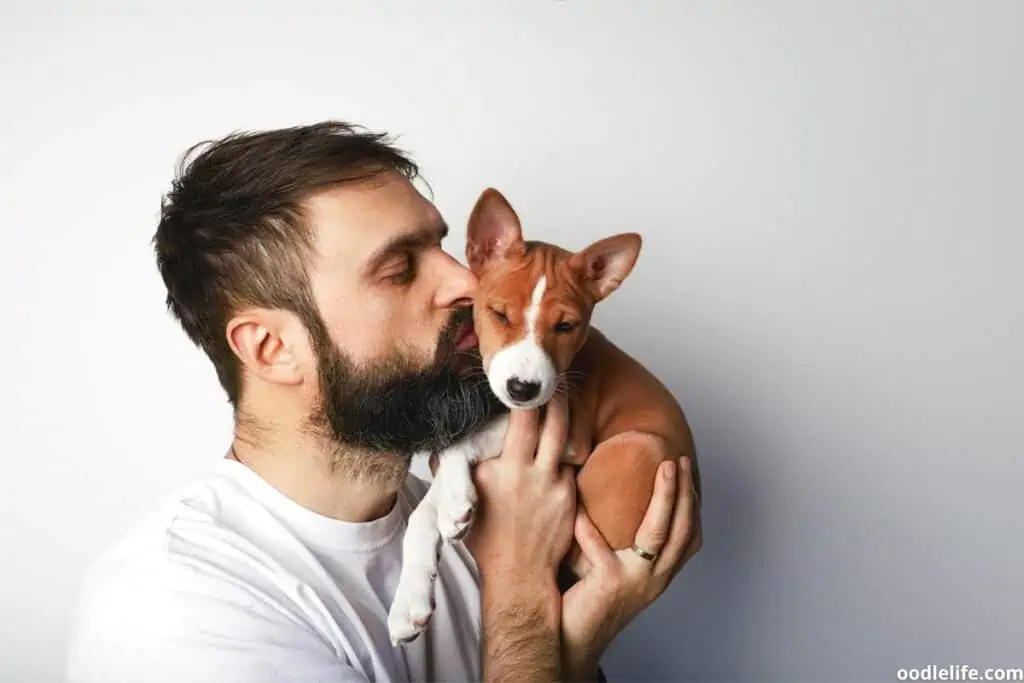 hat will make it much easier when picking a name for your pup.
Also, pay attention to the research. Generally, researchers have found that pets pick up shorter names and those with only one or two syllables much better than long monikers.
Further, don't choose any dog names that sound similar to the typical commands you'd want your dog to learn. For instance, you don't want to pick the name Doll if you expect your puppy to learn how to roll over.
You can also look through a baby name book before choosing a label for your puppy. After all, you may want to choose a more general name that makes your pet feel closer to a real family member.
You can also name your dog based on its breed and outward appearance. For instance, you can call your pooch Sunny if you have a Labrador Retriever with a bright yellow-colored coat.
Put together a list of the hobbies you plan to participate in with your dog. For instance, do you plan to take your dog to the local park to play fetch or go on a jog? If so, you can name your dog Parker.
Do you have several wonderful books or movies that you adore? If so, name your pet after your favorite novel or film. For example, I have named one of my parakeets Gatsby in the past.
Books can make excellent options for a pet's name.
Do you love certain foods and make sure to eat them every week? Or do you love seasonal fruit? If so, you can pick it for your lovely dog.
For example, a few names you could pick include Cherry, Macaroon, or Cupcake. Follow these tips when naming your dog and check out more options below.
Girl Dog Names Based on Jewels
Take a look at these lovely dog names in the realm of jewelry. You might find the perfect designation for your pup.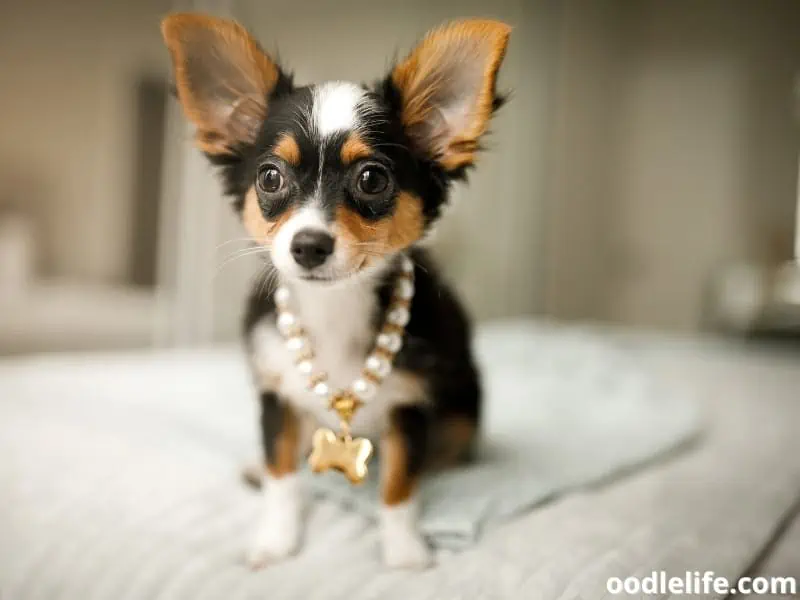 Diamond
Emerald
Sapphire
Ruby
Crystal
Opal
Jewel
Gem
Pearl
Amethyst
Make-Up and Perfume Designer Names for Female Dogs
Another over-the-top and fancy label for your pooch may come from impressive cosmetic and perfume designer names. Check out our list of the top make-up and perfume designer brands below.
Sephora
Elizabeth after Elizabeth Taylor
Estee for Estee Lauder
Kilian
Anastasia
Pixie
Blush
Mac
Chloe
Kose
Famous Models Used to Name Girl Pups
Another great idea for outstanding designer dog names is using famous supermodels. These quality names may provide you with the right moniker for your new doggo.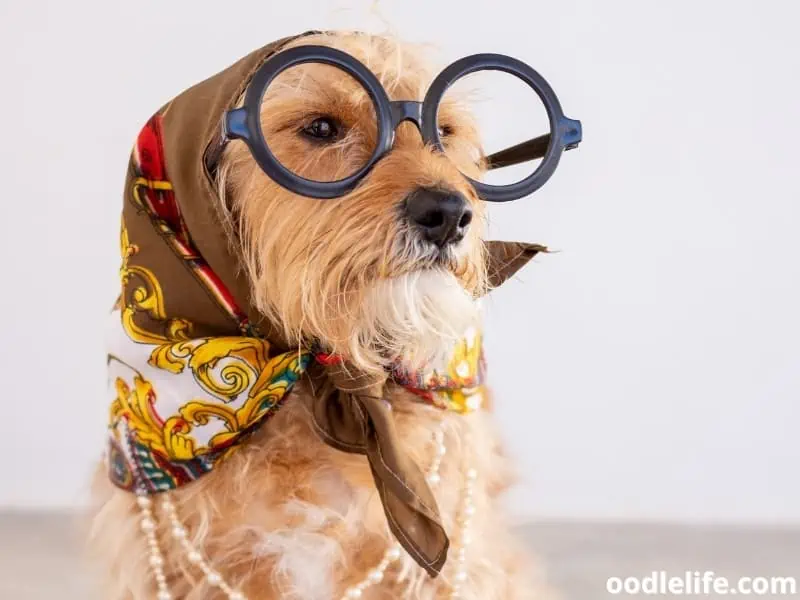 Tyra after Tyra Banks
Naomi after Naomi Campbell
Elizabeth after Elizabeth Hurley
Heidi after Heidi Klum
Elle after Elle Macpherson
Christy after Christy Brinkley
Claudia after Claudia Schiffer
Gisele
Gigi after Gigi Hadid
Kate after Kate Moss
Using Money and Finance-Based Names For Your Male Canines
If you want to give your dog the impression of wealth, you should choose a name from one of the richest people on the planet or the richest people who have ever lived. Below, I put together a list of names in the realm of money and wealth.
Carnegie after Andrew Carnegie
Peso after the monetary unit in Spain
Vanderbilt after Cornelius Vanderbilt
Baron
Bezos after Jeff Bezos
Sterling after a British unit of currency
Rockefeller after John D. Rockefeller
Cash
Elon after Elon Musk
Dinero (the Spanish word for money)
Fashion Designer Male Dog Names
If you're getting a male dog, you may want to name him after one of the many top male fashion designers in the world. Check out the list of the best fashion designers below.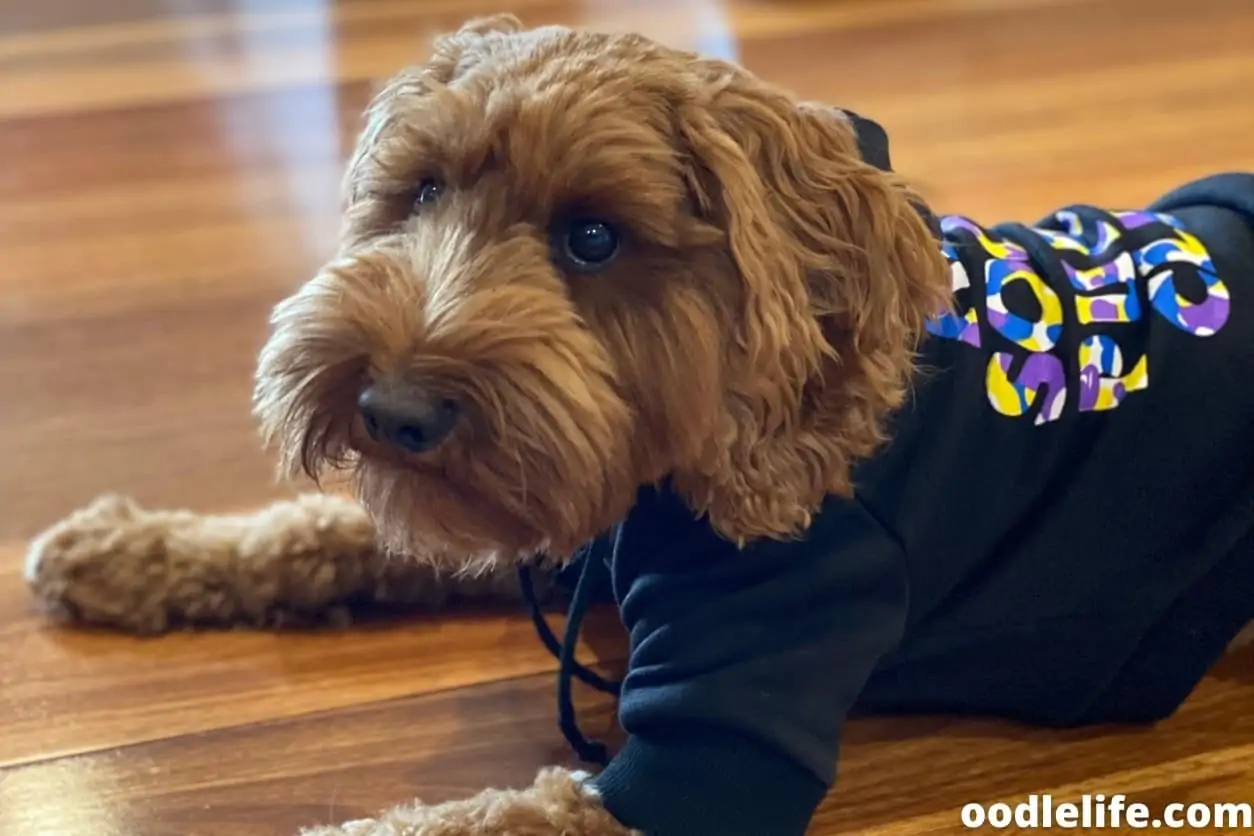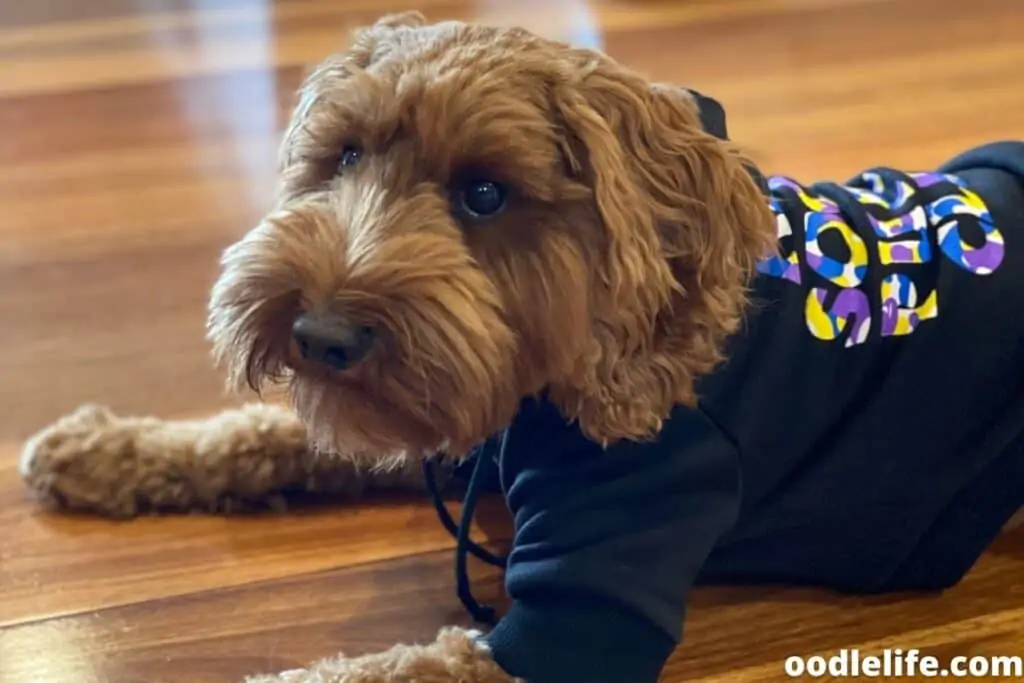 Calvin after Calvin Klein
Hugo after Hugo Boss
Ralph after Ralph Lauren
Pierre after Pierre Cardin
Jimmy after Jimmy Choo
Manolo after Manolo Blahnik
Yves after Yves St. Laurent
Tom after Tom Ford
Marc after Marc Jacobs
Jean-Paul after Jean-Paul Gaultier
Clothing Design Puppy Names
You will find numerous clothing design brands out in the world. If you want a truly outstanding name for your dog, you may want to pick a popular clothing designer or a top-brand name for your pup. Check out the options below!
Prada
Levi
Dior
Vera after Vera Wang
Giorgio
Nike
Coco after Coco Chanel
Dolce
Armani
Vuitton
Other Fashion Brand Names for Dogs
When it comes to fashion and designer names, you'll see that there's an infinite amount of brands to choose from. When picking a designation for your pooch, consider any one of the following choices.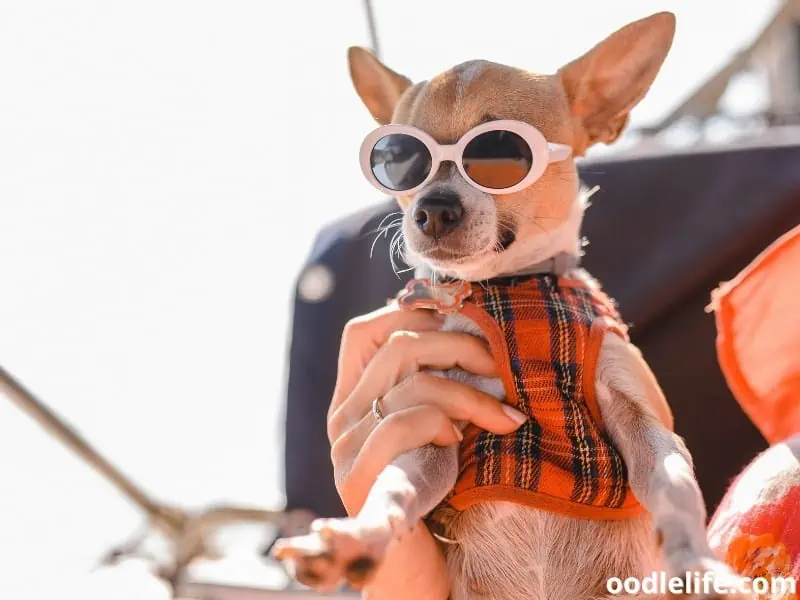 Chanel
Betsey after Betsey Johnson
Gabor
Giorgio
Isabel after Isabel Benenato
Jacob after Jacob Alexander
Bean after L.L. Bean
Jessica after the Jessica Simpson brand
Max after Max Mara
Oakley
Queen after Queenberry
Stylish Monikers for Canines
Instead of focusing on fashion designers or luxury brand names, you may want to choose a stylish and sophisticated moniker for your puppy instead. Below, I gathered a list of fashionable, opulent, and popular names for your dog.
Geneva
Nigel
Duchess
Arthur
Kingston
Monty
Princess
Lady
Rose
Jackie
Fancy Shop Names for Your Dog
You might also want to pick out the most sophisticated shop names for your puppy. There are plenty to choose from. See which one seems like the right pick for your particular dog and breed.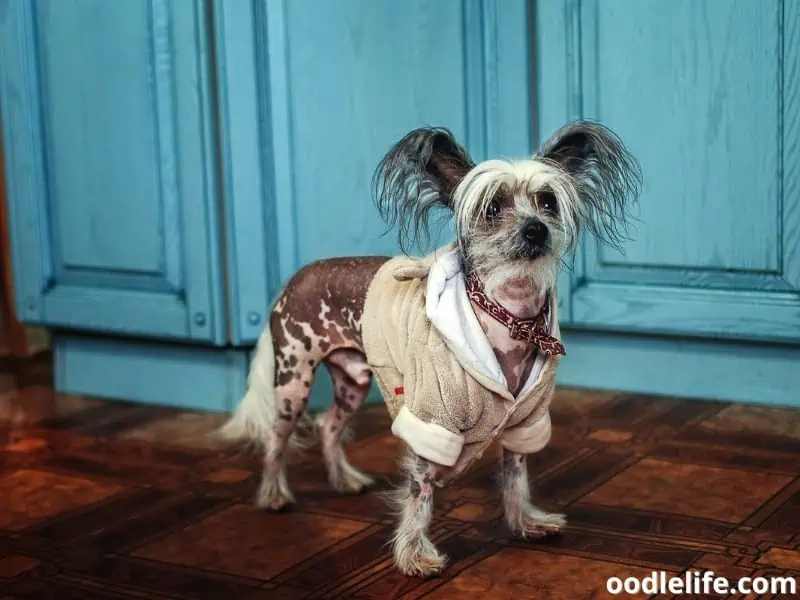 Whether you have a sweet Golden Retriever or a Poodle, the fanciest name may come from a fun clothing store.
Barney
Macy
Bergdorf
Saks from Saks Fifth Avenue
Nordstrom
Le Bon
Bloom after Bloomingdale's
Neiman
Harvey from Harvey Nichols
Beck from Ludwig Beck
Luxury Brand Names for Pups
You will find tons of luxurious brands out there. Best of all, the most impressive luxury brand names can work well for a dog's moniker. Check out the possibilities below.
You're sure to find the perfect name for your elegant, sophisticated pooch.
Bentley
Louis from Louis Vuitton
Gucci
Cartier
Tiffany
Dior
Porsche
Berry from Burberry
Hermès
Prada
Frequently Asked Questions (FAQs) About Designer Dog Names
Below, check out the typical answers to the top questions about designer names for puppies.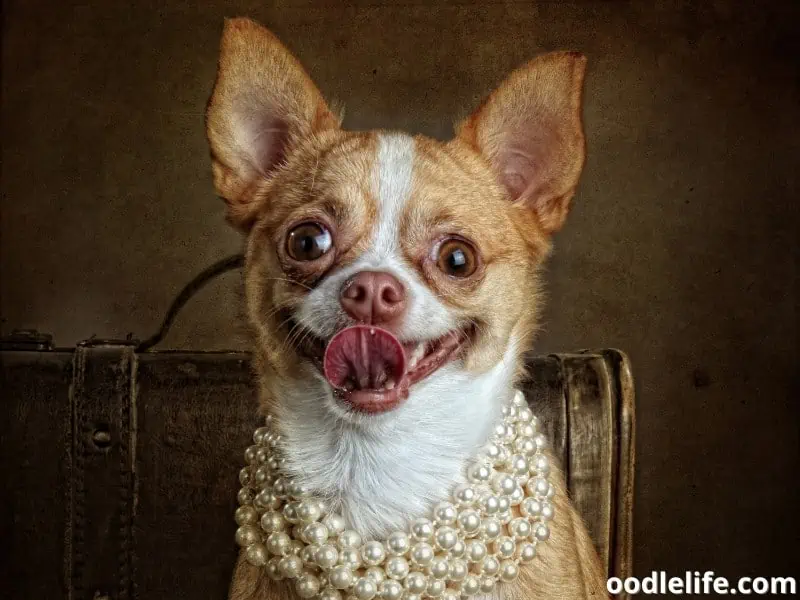 What are some celebrity dog names?
You can also choose the top celebrities around the world as potential names for your puppies. A few of the best celebrity names for your dog may include Kelly after Kelly Clarkson, Beyonce, Adele, Meg after Meg Ryan, Bruno after Bruno Mars, and Harry after Prince Harry.
What are sassy dog names?
You'll find that tons of sassy dog names exist. I put together a long list of the best sassy dog names for you to consider when naming your puppy. Take a look below and see if any one of the monikers fits your pooch.
Pup Tart
Zippy
Scrappy
Sarge
Tempest
Kemper
Koko
Snookie
Vixen
Stormy
Cha-Cha
Zuzu
Diva
Elektra
Ma Barker
Bruiser
Fox
Scout
Dax
Pippin
What are some rich dog names?
When looking for wealth-based names for your pooch, you will want to pick out the best monikers for your rich-obsessed canine. To help you find the best rich dog names available, I have put together another list for you. Take a peek below and see if any of these designations could work for your dog's breed.
Coco
Dior
Bill
Diamond
Edward
Banker
Ferrari
Hamilton
Eddie Money
Shilling
Ruble
Peso
Oto
Johnny Cash
Farthing
Buck
Charles
Bezos
Franklin
Rolls
Before You Go
Now that you've read through my list of the top 101 designer dog names, you're ready to pick a moniker for your puppy.
Before you know it, you will end up taking your new dog to the local park to play with you and go for a run.