Best Labradoodle Breeders in New Mexico (2023 Update)
Labradoodles are popular family dogs and with good reason! Did you know that the Labradoodle ranks among the most intelligent dog breeds? Labradoodles are a unique breed—a mix of the Poodle and Labrador Retriever.
With their lively charm, non-shedding coat, and family-friendly attitude, Labradoodles have become quite popular. Moreover, the Labradoodle can be the perfect dog for you if you've been seeking one to cuddle.
$300 2023 Discount!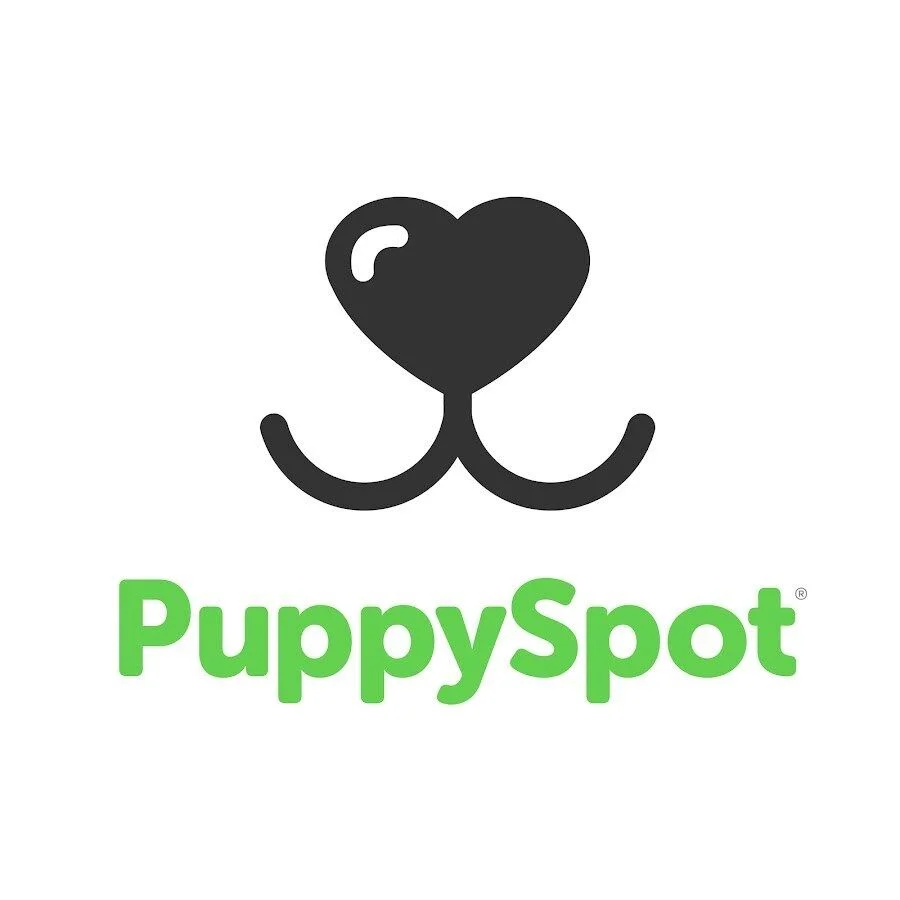 PuppySpot Adoption
PuppySpot is a reputable dog marketplace where you can browse and find compatible puppies right from the comfort of your home. They have placed over 200,000 puppies into homes in the US!
Click through and use the code PUPPY300 for $300 off any puppy adoption.
See Puppies and Save $300
So, are you looking for the best Labradoodle breeders in New Mexico? Here are some places worth checking out:
1. Aries Dogland LLC
Arie's Dogland LLC is among the most renowned breeders in New Mexico, with more than fifteen years of experience. They raise wholesome Labradoodle puppies. The passionate breeders painstakingly maintain the premises to support the smooth functioning of their business.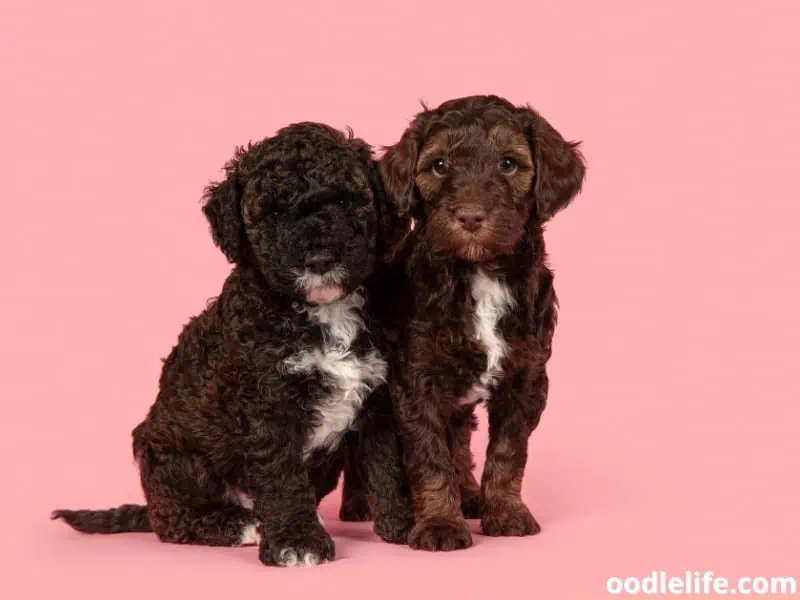 They carry out rewarding, practical dog training. In addition, Arie's Dogland offers Labradoodles excellent grooming plus enjoyable, stress-free, and stimulating play for the dogs. Their grooming area has specially designed flooring with recycled rubber that gives the dogs traction and is easy to clean.
Aries Dogland LLC won the "Best Doggie Care" award during its first year of operation. They won many awards in the subsequent years of their existence; their track record speaks for itself. They are one of the safest and best bets for Labradoodle breeders in New Mexico.
Contact Details:
Website: https://www.ariesdogland.com/
Phone: (505) 884-4335
Email: [email protected]
Location: Albuquerque, New Mexico
2. High Road Labradoodles
A great place to get a Labradoodle puppy is High Road Labradoodles. The name is reminiscent of the closest main road, the High Road to Taos. The dogs have plenty of space to run around in the 8000 feet of dog mountain bliss!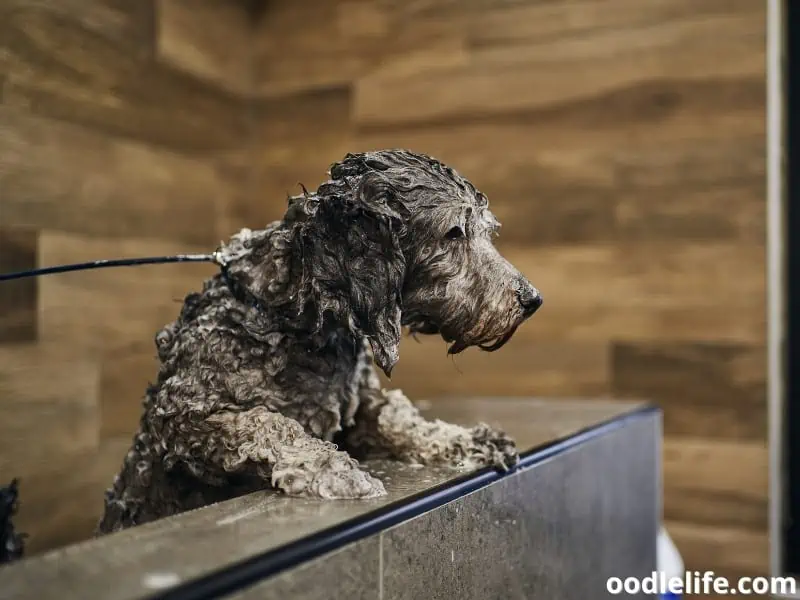 The puppies can interact with children, cats, rabbits, and birds.
High Road Labradoodles concentrates on raising puppies and service dogs that are devoted companions. They breed healthy, intelligent, friendly, and non-temperamental puppies with non-shedding coats. Puppies of various generations are available in standard sizes.
Their first puppy, Hazel Joy, inspired them to love Labradoodles. This New Mexico family was delighted to get a pet that didn't trigger their allergies. Hazel was patient with the kids' mischief and quickly joined the family.
They started High Road Labradoodles to share the same fulfilling experience with others. Pop in and take home a Labrador puppy!
Contact Details:
Website: https://www.highroadlabradoodles.com/
Phone: (505) 689-2670 or (575) 613-2860
Email: [email protected]
Location: Chamisal, New Mexico
3. Brodie Labradoodles
You can't go wrong with Brodie Labradoodles if you're looking for one of the top Labradoodle breeders in New Mexico. They are dog breeders based in Albuquerque, New Mexico. Their puppies are a playful, active, and non-shedding breed.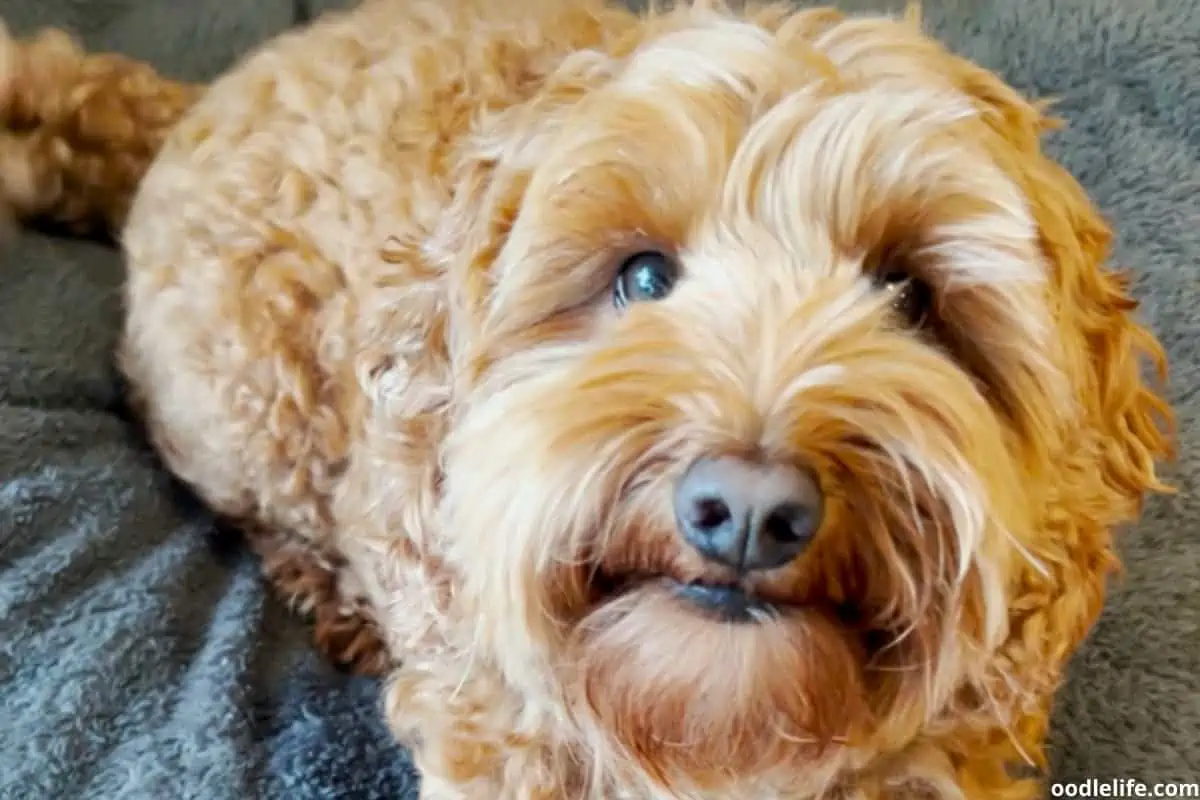 They are great companions because they are lovely and lively.
The puppies are hypoallergenic, making them perfect pets if you and your family are allergic. Before you bring your puppy home, the breeder will have trained and socialized them to readily adapt to their new environment. Before breeding, you should test the parents' health to ensure all puppies have a good start.
Hurry and set up an appointment to get your furry companion!
Contact Details:
Website: http://www.brodielabradoodles.com/
Phone: (505) 249-7644
Email: [email protected]
Location: Albuquerque, New Mexico
This highly recommended breeder may not be producing puppies at the moment, reach out to them and let us know if you have any luck!
4. Desert Waves Labradoodles
Host to the renowned International Balloon Fiesta, Albuquerque is also home to Desert Waves Labradoodles. Desert Waves Labradoodles is a beautiful place that offers training, nutrition, socialization, and grooming services. Mark and his wife raise and train non-shedding, allergy-friendly Labradoodles that will be a delight to have in your home.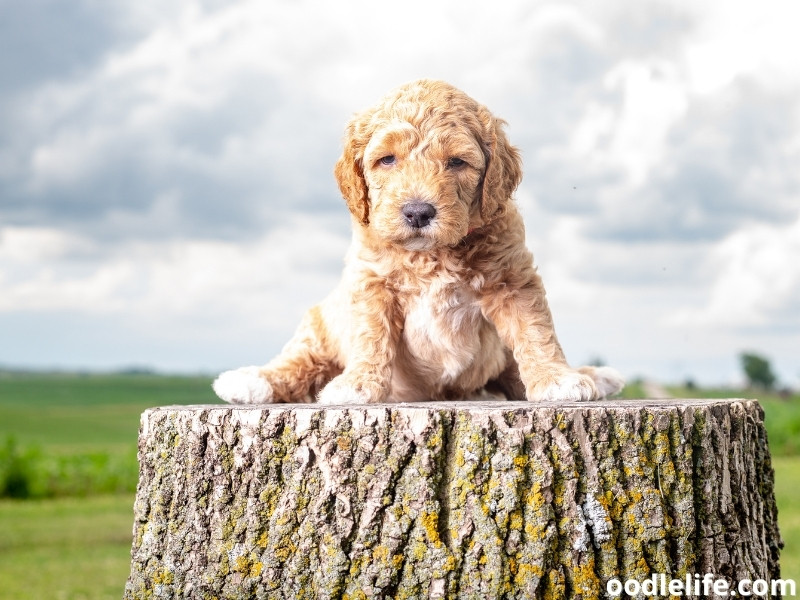 Despite how challenging it is to raise puppies in the middle of their home (the Labradoodles' Corrales, New Mexico residence), they have transformed their home into a puppy delight!
The puppies have a nursery where they can play. When old enough, the puppies play outside in the playground with toys to help them develop. The breeders use a unique science-based method to raise well-balanced Labradoodles by interacting with the puppies at each developmental stage.
They nurture Labradoodle puppies here with great affection. To guarantee that their puppies develop into wonderful family pets, the breeders devote considerable time socializing them. The breeding style is fit for the average suburban home.
Desert Waves Labradoodles also sell Dog Care Products, including puppy food, potty boxes, and playpens. In addition to your first bag of fresh, raw puppy chow, medical records, and other goodies, Mark (a veterinarian) will send you home with a healthy puppy.
Contact Details:
Website: http://dwlabradoodles.com/
Phone: (505) 280-4813
Email: [email protected]
Location: Albuquerque, New Mexico
5. Durango Poodles
Durango Poodles is a dog paradise! It is a lovely 32-acre farm surrounded by Ponderosa pines and breeds friendly, well-behaved Poodles with a higher level of quality. Families can get their closest furry friend from Durango Poodles.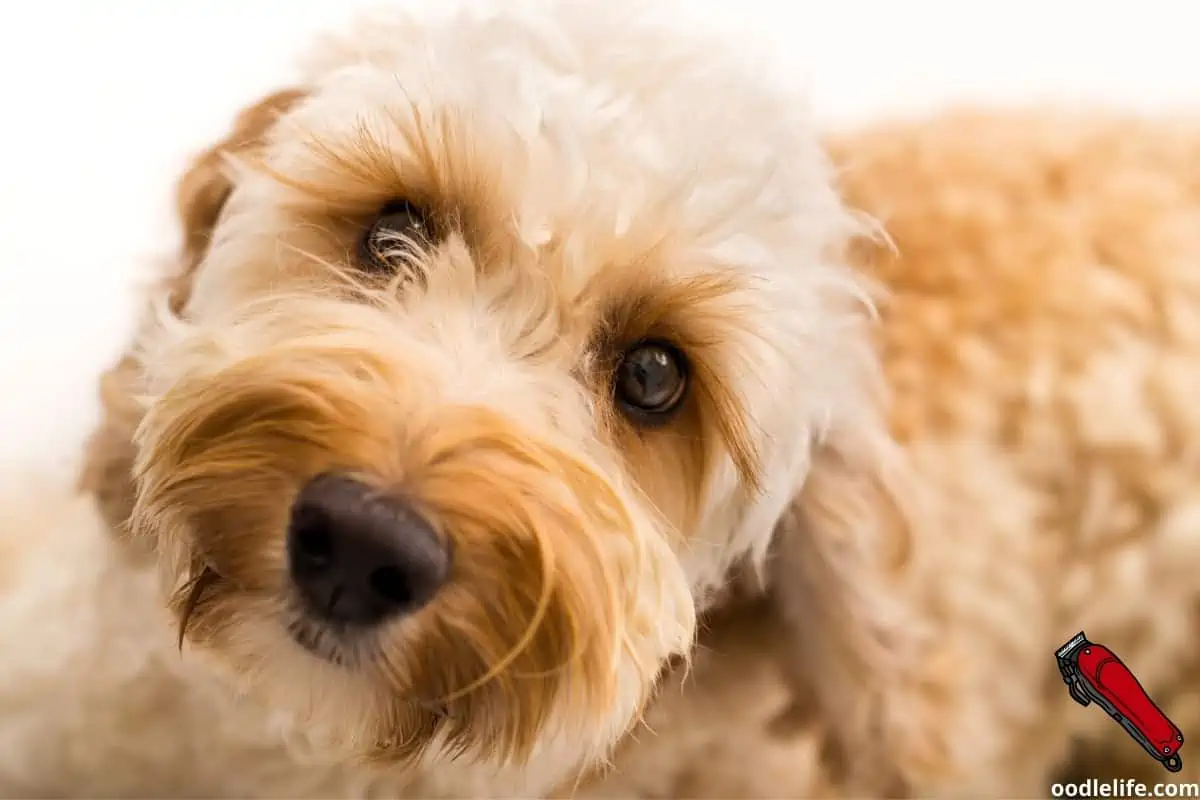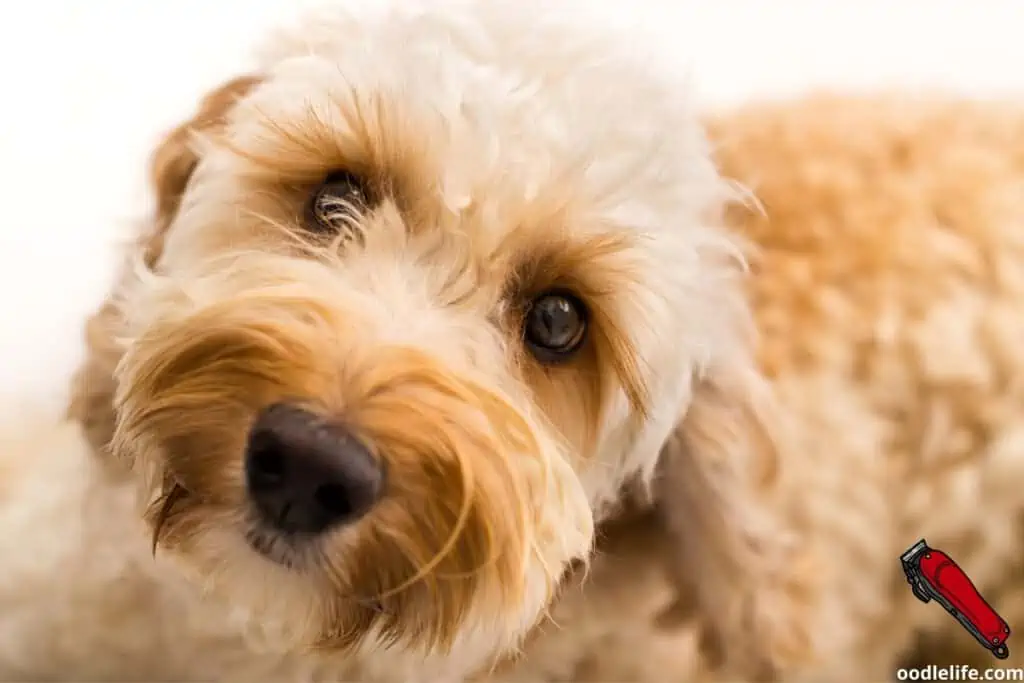 They don't cut off dewclaws or crop tails and firmly believe that pups are ideal in their natural state.
Also, they nurture these Labradoodle puppies with lots of love. The puppies play here every day in the sunshine and clean mountain air. To guarantee that their puppies develop into wonderful family pets, the breeders spend a lot of time socializing them.
Durango Poodles is your go-to place if you have small children at home and would love to get them a friendly puppy. Durango has children's summer camp every once in a while. Puppies get many opportunities and time to sharpen their socialization skills at these camps.
The puppies won't have difficulty replicating the same behavior around your kids. They might form strong bonds with your kids that could last for decades. Visit Durango Poodles and get yourself a Labradoodle puppy!
Contact Details:
Website: https://www.durangopoodles.com/
Phone: (970) 903-6145
Email: [email protected]
Location: Durango, Colorado
6. New Mexico Labradoodles
Since its founding in 2003, New Mexico Labradoodles has been one of the state's top breeders. For their breeding program, this breeder only selects the best Labradoodle dogs.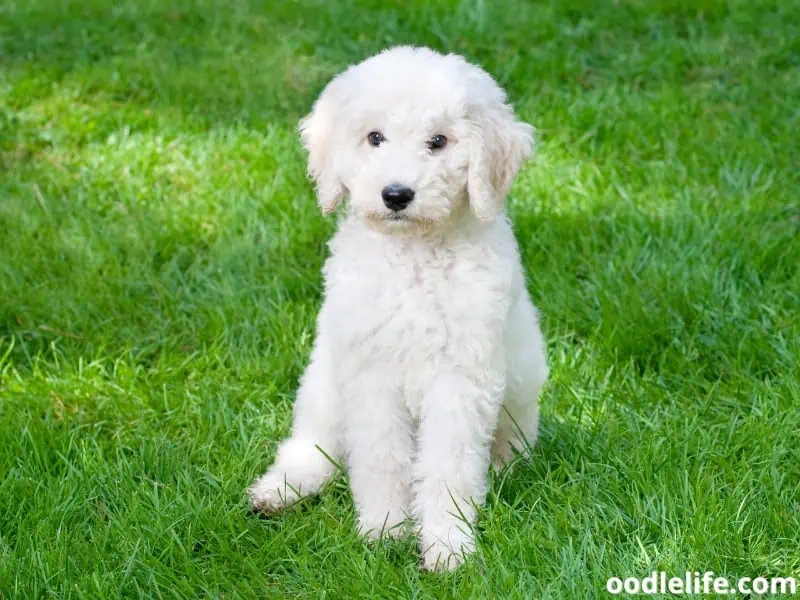 They concentrate on producing family pets and ensuring their dogs are loving, well-rounded companions. The family's healthy temperament and interactions influence their breeding decisions.
All dogs in this place have just the proper amount of vibrant energy! Rest assured, every dog gets the love and care that they need.
This may be the best breeder to contact if you're searching for a small or medium-sized Labradoodle puppy. The puppies receive training from a dog walker. And it's done in a classroom environment.
Call now to schedule an appointment to get a puppy!
Contact Details:
Website: https://newmexicolabradoodles.com/
Phone: (505) 453-2970
Email: [email protected]
Location: Albuquerque, New Mexico
The Best Labradoodle Breeders In New Mexico Are A Phone Call Away
You'll be spoilt for choice if you are looking for the best Labradoodle breeders in New Mexico. There are lots of them who can provide you with a healthy and happy Labradoodle puppy. Most of these breeders train their dogs to be friendly and loving to fit in your family easily.
The breeders also train their puppies to adapt to different environments quickly.
It's best to note down the qualities you seek in a Labradoodle. Then look at how these breeders nurture their Labradoodles to behave. You'll most likely find a breeder who ticks all your boxes.
When you do, do not hesitate to pick up that phone and get in touch with them.