Best Labradoodle Breeders in Ontario (2023 Update)
The Labradoodle has quickly become a popular designer dog breed and beloved household pet. They continue to be one of the favorite hybrid dogs in Ontario.
But how can you tell if a Labradoodle breeder is reputable? Finding the right puppy for your home can be a long and involved process.
$300 2023 Discount!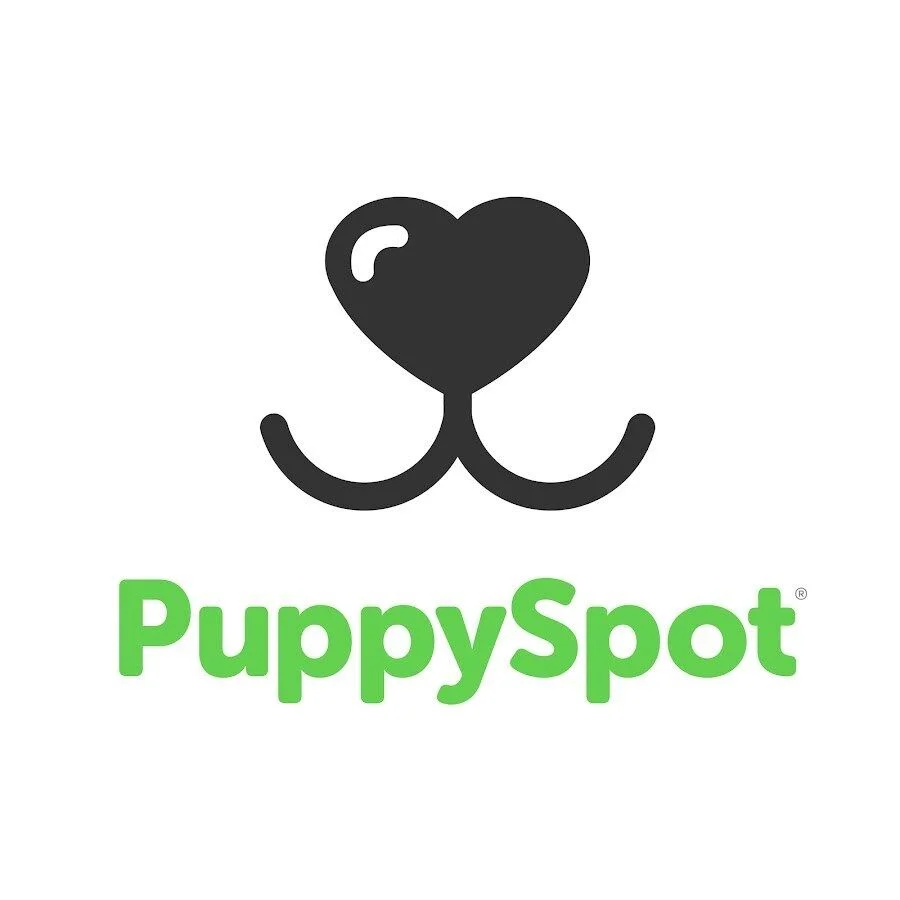 PuppySpot Adoption
PuppySpot is a reputable dog marketplace where you can browse and find compatible puppies right from the comfort of your home. They have placed over 200,000 puppies into homes in the US!
Click through and use the code PUPPY300 for $300 off any puppy adoption.
See Puppies and Save $300
To make it easier, here is a list of the best Labradoodle breeders in Ontario for you to consider:
1. Labradoodles by Cucciolini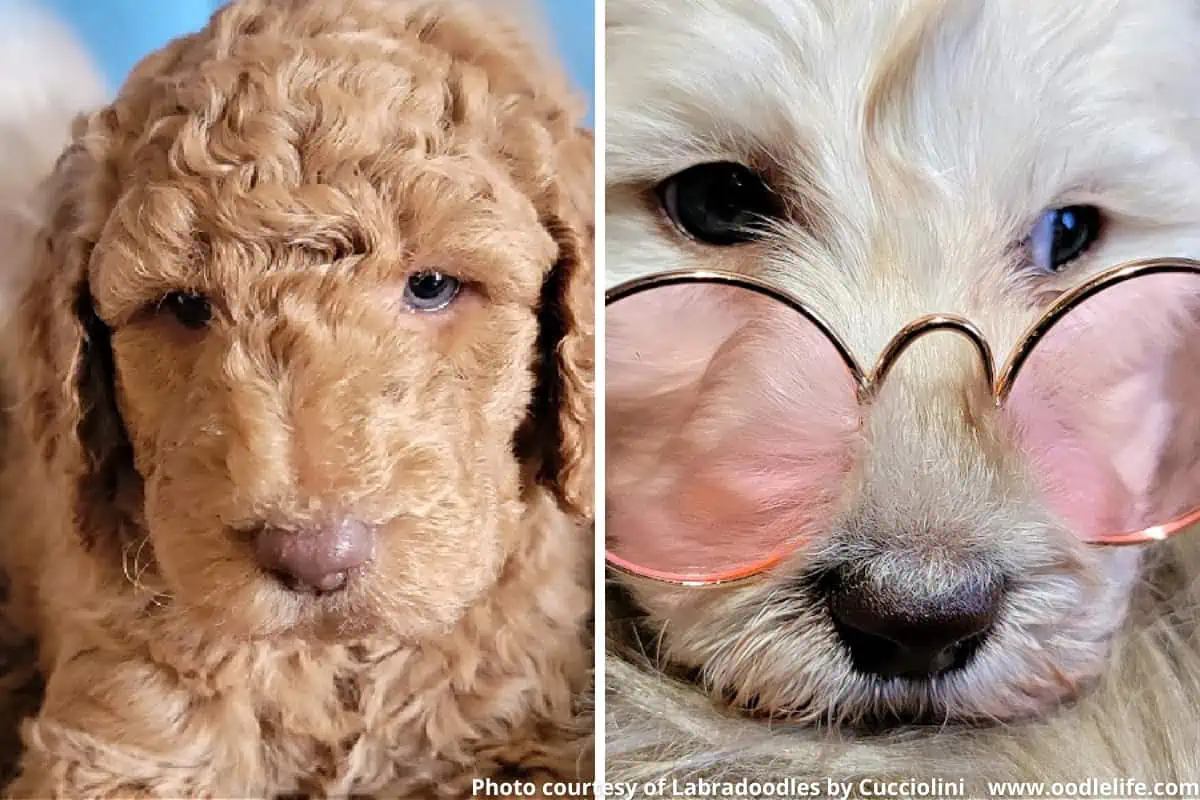 Labradoodles by Cucciolini are experts at producing first-rate F1B Labradoodles. What that means is that all their puppies are first-generation Retriever-Labrador back-crossed hybrids. 
If that sounds complicated, understand that there are two essential considerations when breeding Labradoodles: Their hypoallergenic status and their hybrid vigor. At its simplest, an F1B is a Poodle-Labradoodle hybrid. It ensures the integrity of your Labradoodle's hypoallergenic status without sacrificing the hybrid vigor owners work to achieve in Labradoodle bloodlines.
It takes time to breed these crosses appropriately, and Labradoodles by Cucciolini takes the process seriously. They rigorously screen all their breeding dogs for genetic complications. They further screen for temperament and breed characteristics.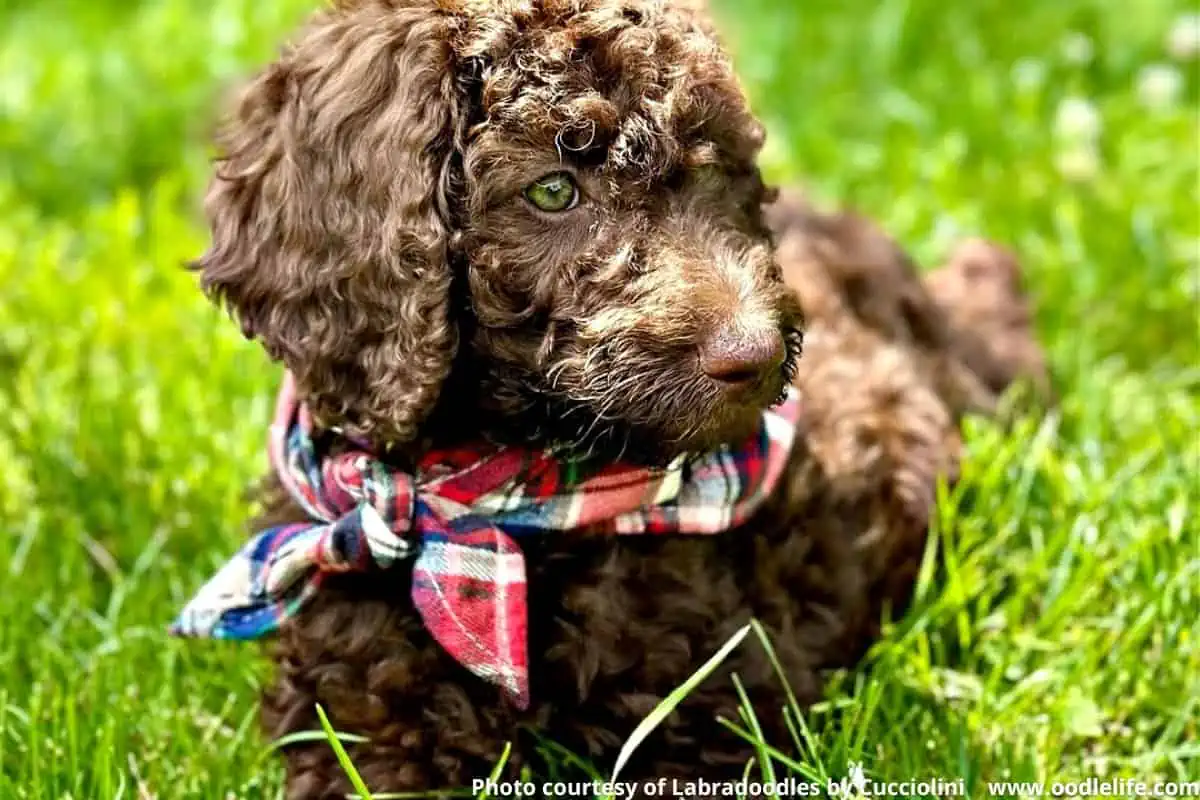 Once the puppies arrive, they get thoroughly socialized before rehoming. Their dogs become familiar with many different situations, animals, and people before moving to their new home.
Because of their popularity, there's an extensive waiting list to adopt Labradoodles by Cucciolini. But once you are on it, you have access to an excellent resource. These breeders offer training and grooming advice to their puppies' adoptive families.
Owners unsure about attempting in-home grooming can also benefit from their grooming services.
Contact Details:
Website: https://www.labradoodlesbycucciolini.ca/
Phone: (416) 346-3326
Email: [email protected]
Location: Grimsby, Ontario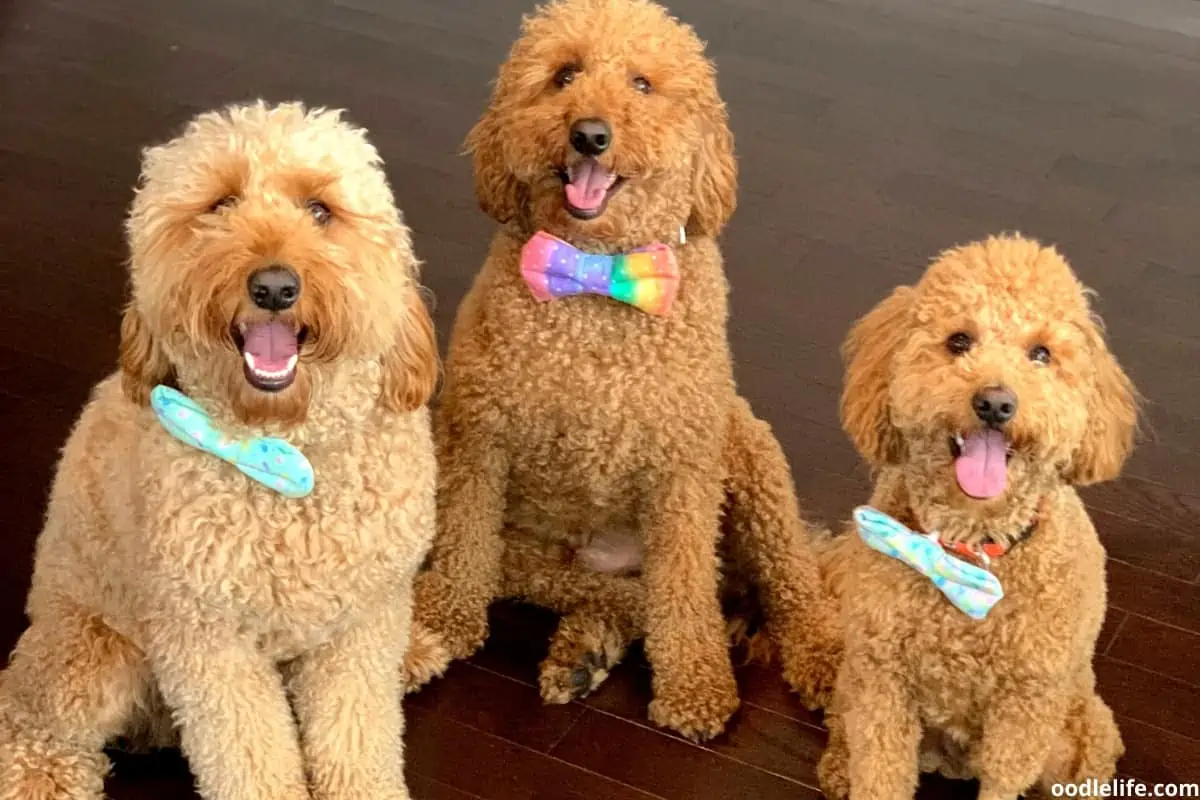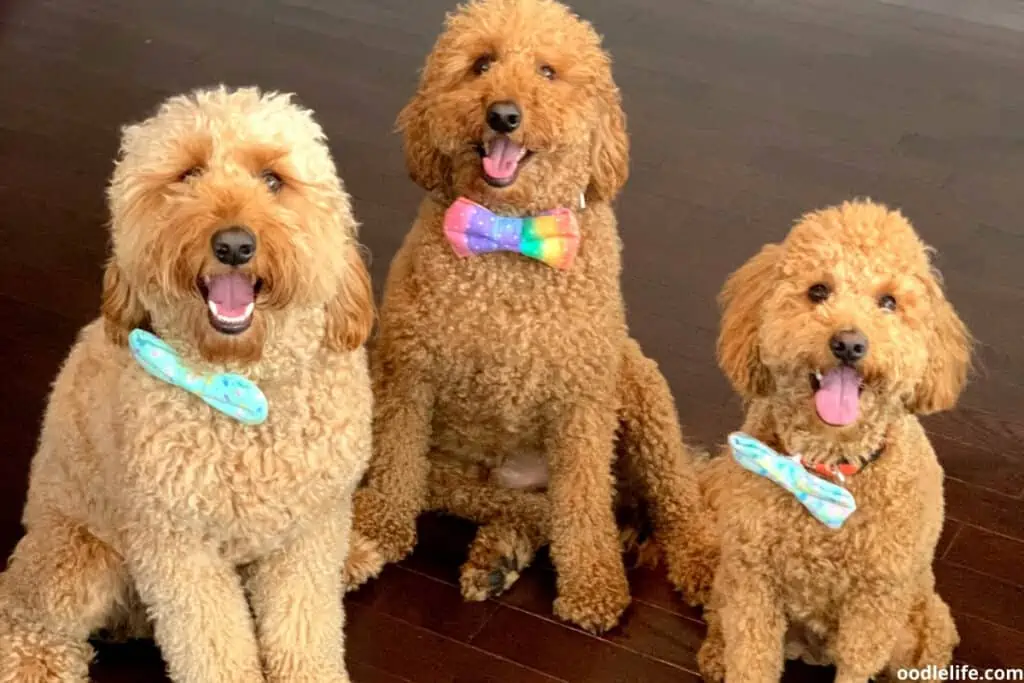 2. Halton Hills Doodles ON
Louise Sutherland grew up surrounded by dogs, and that affects how she breeds her Labradoodles. It's part of what makes Halton Hills one of the best Labradoodle breeders in Ontario. All its dogs are raised in her home.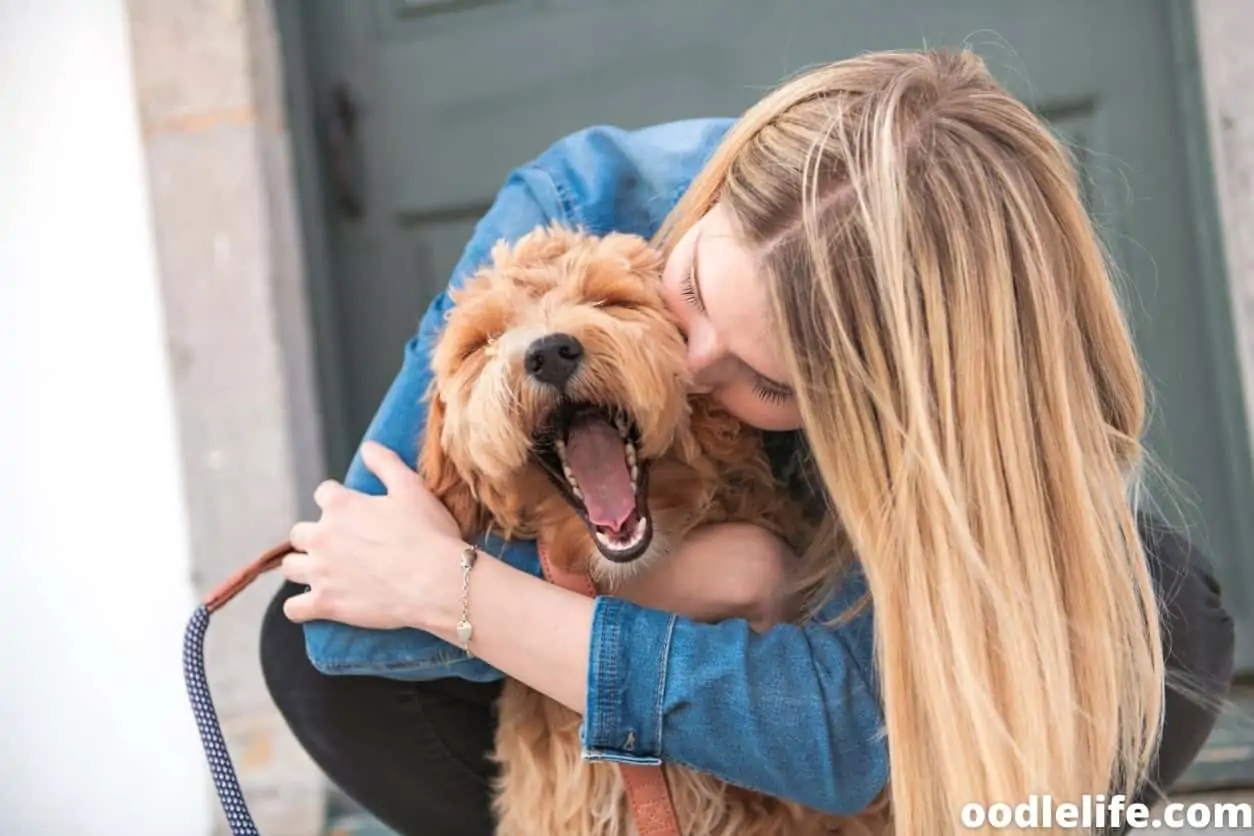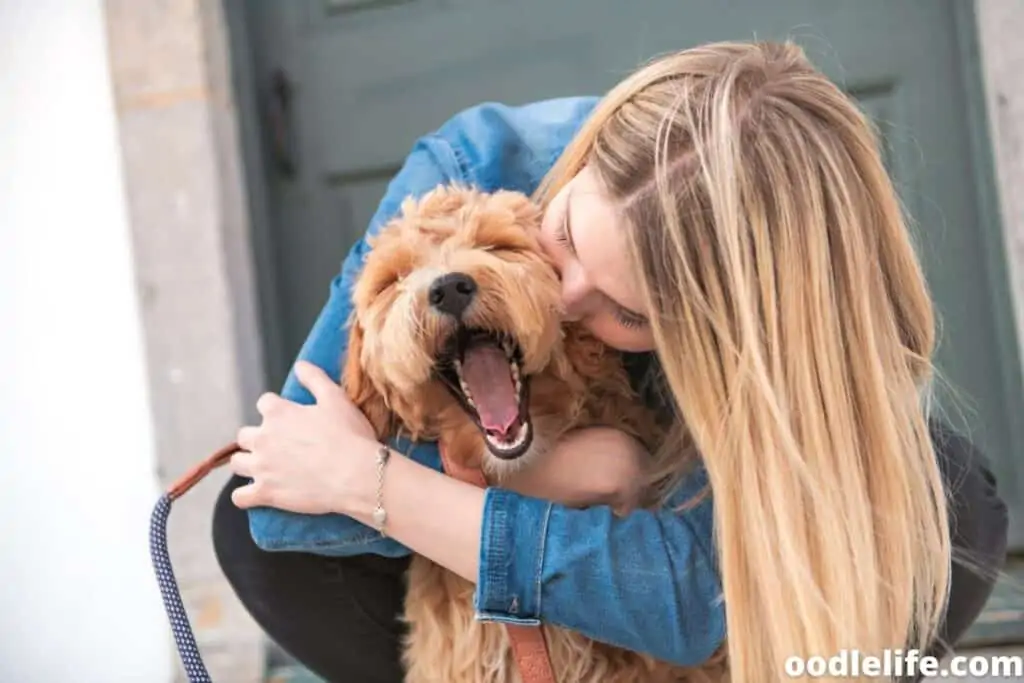 That ensures they know how chaotic family life can be.
It also helps socialize the puppies and exposes them to everything from visitors to vacuum cleaners. That makes for a more adaptable, accepting Labradoodle puppy.
Halton Hills screens its dogs carefully for their genetic health. Their breeding dogs are thoroughly vet-tested before embarking on a litter.
Before leaving for their new homes, all puppies get dewormed and receive their first round of vaccines and a microchip. Because their parents are so thoroughly tested, they also come with a one-year health guarantee. If owners keep their Labradoodle on Halton Hills' choice of puppy food and vitamin supplements, the guarantee extends to three years.
Interested owners must join a waiting list and pay a $500 non-refundable deposit. However, once rehomed, Halton Hills remains available to offer you and your family advice on everything from training to grooming.
Contact Details:
Website: https://www.haltonhillsdoodles.com/
Phone: (905) 336-2222
Email: [email protected]
Location: Burlington, Ontario
3. Great Scott Labradoodles
Great Scott Labradoodles is another of the best Labradoodle breeders in Ontario. They love everything about these dogs from their temperament to their hypoallergenic coats.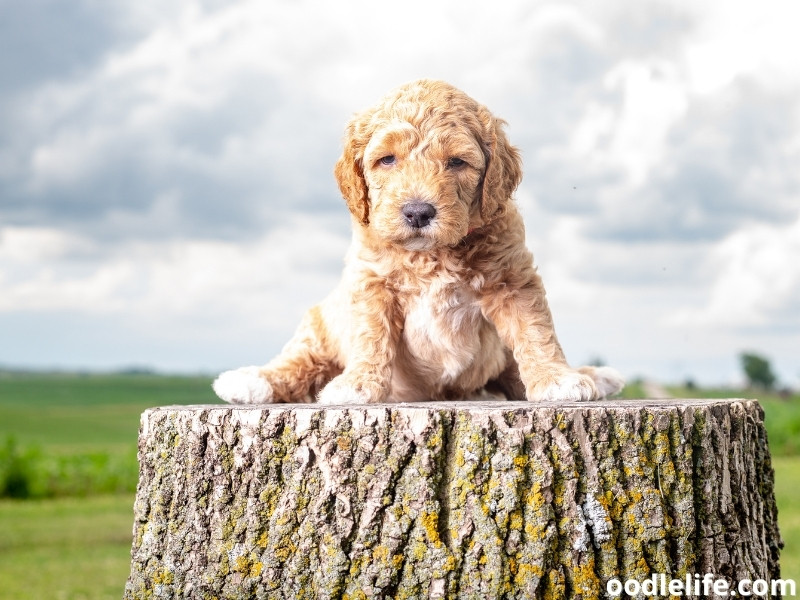 Their Labradoodle expertise is hard-earned. They have bred these dogs for years, and one of the breeders has veterinary nursing experience. That guarantees there's always someone available to assess the health of the mother dog and her puppies.
That also means that one of their priorities is their dogs' health, and all parent dogs are tested thoroughly before breeding.
Adoption requires owners to submit an application form and afterward join a waitlist. Once the litter arrives, you pay a $500 dollar deposit. The rest of the money is due when the puppies are six or seven weeks old.
Great Scott Labradoodles try to match as many of your preferences for coat and gender as possible. But because their foremost concern is producing puppies that are healthy and happy, sex and color are secondary concerns for them. They aim to give you the puppy they believe suits your family best.
Contact Details:
Website: https://greatscottlabradoodles.com/
Phone: (613) 323-3780
Location: Kemptville, Ontario
4. DoodleLane
In addition to being one of the best Labradoodle breeders in Ontario, DoodleLane is Ontario's oldest Labradoodle breeder. Its owner has over 40 years of breeding experience. Her specialty is Labradoodles and Goldendoodles. However, these days she and DoodleLane breed Labradoodles exclusively.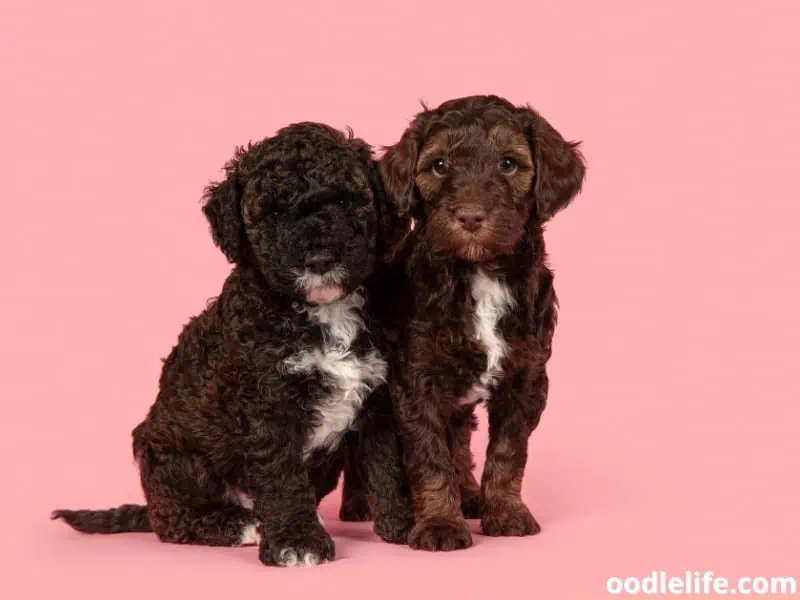 All the DoodleLane dogs are treated like cherished family pets. It's a successful business venture that creates happy, healthy, well-socialized dogs. Situated just outside Hamilton, Ontario, these dogs have access to several acres of land and regularly swim in a nearby river.
Although most kennel clubs don't recognize hybrids like the Labradoodle, DoodleLane is a longstanding member of the Australian Labradoodles Association of America. This ensures they meet specific breeding standards reputably while prioritizing their dogs' health.
Accordingly, all the DoodleLane breeding dogs undergo extensive testing. They are certified as clear from issues with their:
Once old enough, they undergo eye testing for conditions like PRA. Additional health tests can be requested by customers.
DoodleLane breeds all three sizes of Labradoodle – miniature, medium, and standard. They're always happy to talk to you about their dogs or offer advice to first-time Labradoodle owners.
Contact Details:
Website: https://www.doodlelane.ca/
Email: [email protected]
Location: Cayuga, Ontario
5. Canadian Chocolate Labradoodles
Canadian Chocolate Labradoodles is yet another of the best Labradoodle breeders in Ontario. Their dogs are all home-bred and have their litters either at the breeder's home or the home of a family involved in their guardianship program.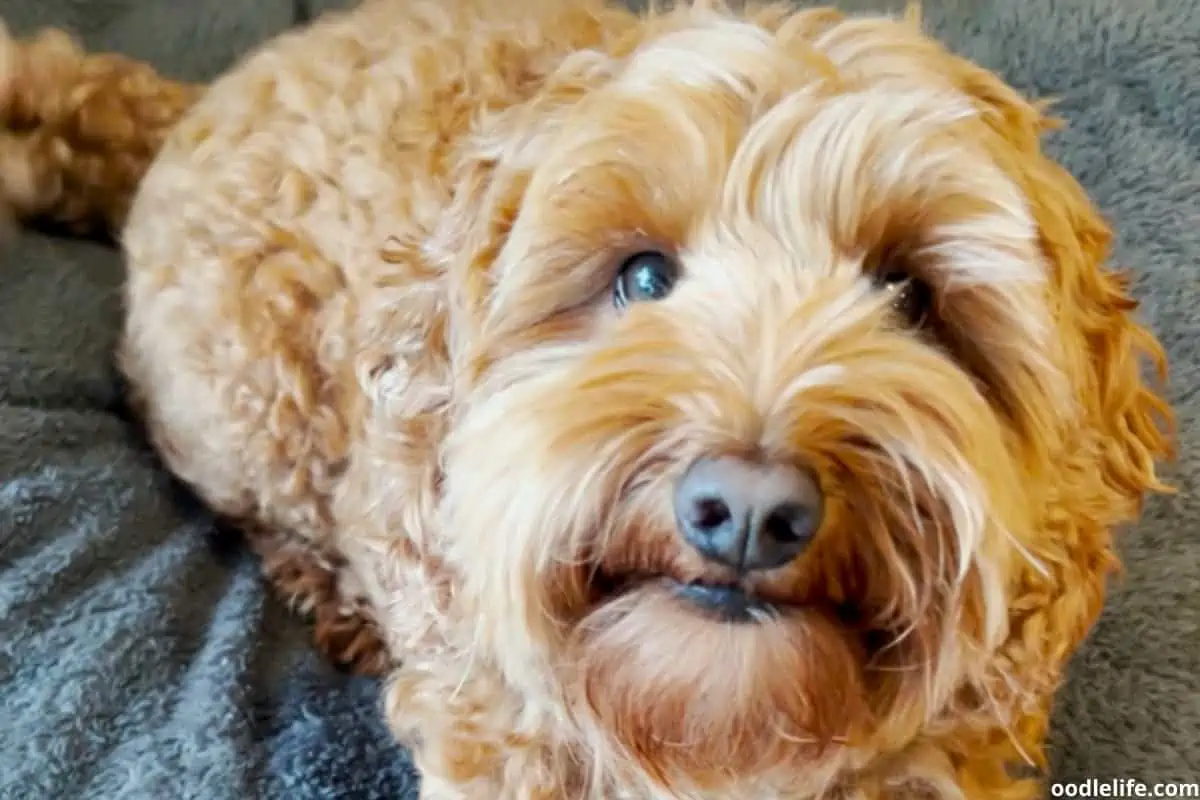 This ensures the puppies become immersed in family life from a young age and acclimatize to as many different people, situations, and sounds as possible.
All their dogs are rigorously examined by a vet before breeding to detect and eliminate potential genetic conditions. Their goal is to breed the healthiest and happiest Labradoodles in Ontario.
Puppies go home after receiving a microchip, deworming treatment, and their first round of vaccines. Additionally, Canadian Chocolate Labradoodles sends their puppies home with an extensive vet report on your new puppy's health to ensure you and your vet are up-to-date and feel confident about your new dog.
They also include a two-year health guarantee promising your puppy will be free of genetic illnesses.
As a Burlington-based breeder, all their guardianship homes are within the GTA. However, owners that find it hard to reach the breeder can arrange to have their new puppy delivered either by car or air for an additional charge.
Contact Details:
Website: https://www.canadiandoodles.ca/
Email: [email protected]
Location: Burlington, Ontario
Final Thoughts
Finding a reputable Labradoodle breeder in Ontario can be daunting. You're looking for an alchemy of location, breeding situation, and breeder personality and practice that you feel comfortable with.
The best Labradoodle breeders in Ontario will work with you to find the right dog for your family, whether that's through adoption or guardianship. They'll also be happy to talk to you about their dogs. So, don't hesitate to ask questions.
It's important that you and your new companion feel as comfortable as possible, and a good breeder is integral to the process.