The BEST Dog Vacuum Brush – Actually Good (2023)
Dogs are part of the family, and they deserve the same level of care and cleanliness that we expect for ourselves. Unfortunately, they can also be a lot of work when it comes to keeping our homes clean. Dog hair can be difficult to remove with a regular vacuum, and it often seems like no matter how often we vacuum, there's always hair left behind.
That's why a dog vacuum brush is an essential tool for any dog owner. These brushes are specifically designed to remove pet hair from carpets, upholstery, and other surfaces. They're also great for removing dust and dirt that can accumulate in bedding and on floors.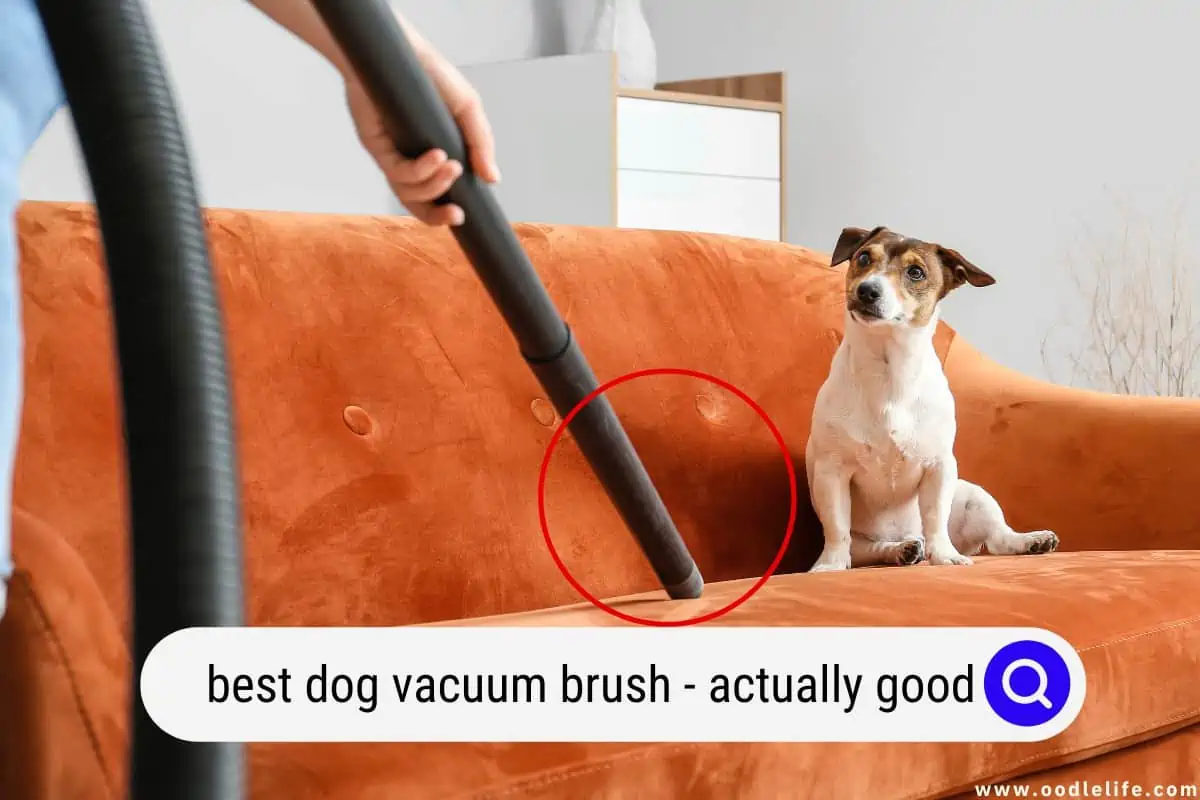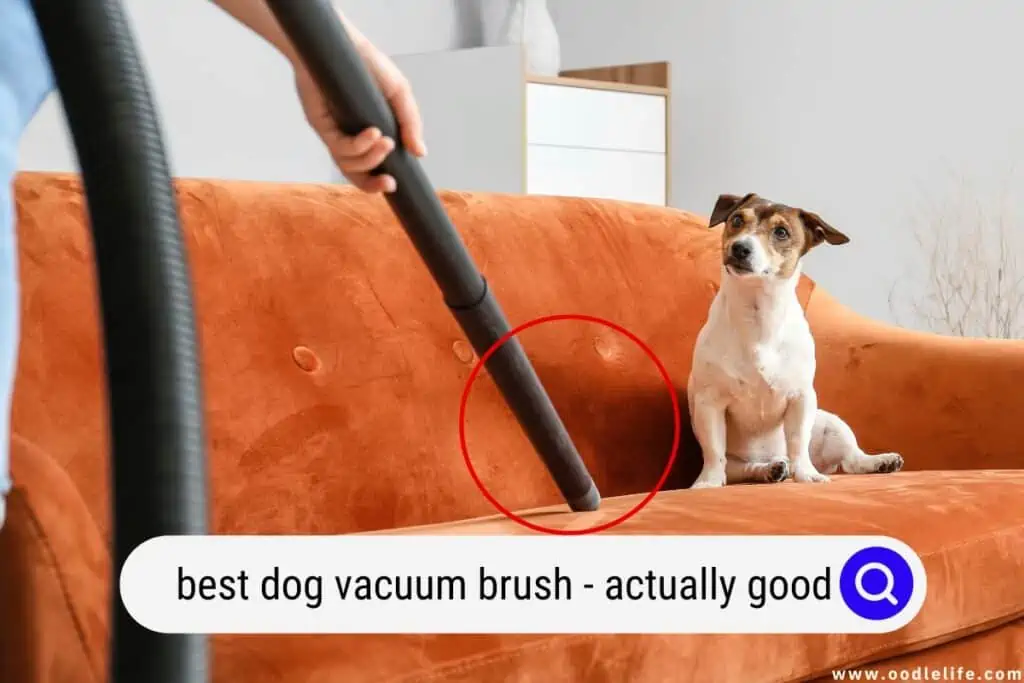 In short, a dog vacuum brush can help you keep your home clean and tidy, even if you have a furry friend. Here are some of our favorites!
Penn-Plax VacGroom
While the vacuum gathers all the loose hair and dander, the Vacgroom Pet Brush brushes your dog's coat. The outcome is a tidy, healthy pet that sheds less in your house. This is practically universal and flexible for mounting to most vacuum units because it contains a circular intake channel that can fit vacuum cleaners easily.
The three adjustable combs' diverse lengths provide you the best chance to meet your dog's demands by assisting with the removal of fleas, ticks, leaves, burrs, and other general nasties.
You can take care of your furry pal completely with this Penn-Plax Grooming Attachment Kit. The set comes with four attachments, a vacuum head, a crevice tool, and a user manual.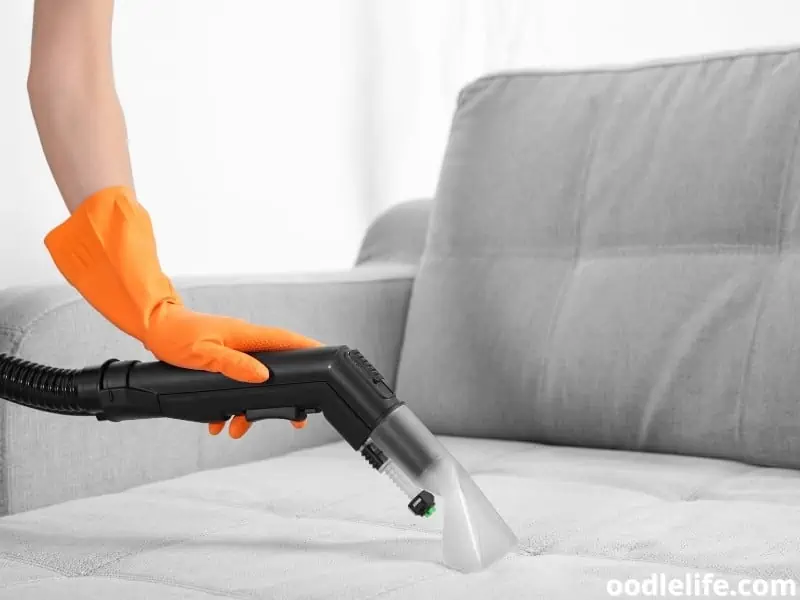 Dyson Outsize Absolute Stick Vacuum
Durable and long-lasting, this device works great to remove dog hair from both carpet and hardwood surfaces, and it is specially made for use with Dyson vacuums. The bristles are drawn back when the button is released, and the hair is vacuumed up by the device.
Dyson V11 Outsize Cordless Vacuum Cleaner, Nickel/Red
Dyson's most powerful, intelligent cordless vacuum. Now with full-size bin and full-size cleaner head
Dyson technology helps create a cleaner, healthier home - Our vacuums and purifiers are scientifically proven to capture particles as small as allergens and bacteria.
Engineered for whole-home, deep cleaning. Suction power, run time and tools designed to deep clean your whole home
Full-size bin. Full-size cleaner head. Covers more floor with each pass. 150% bigger bin than the Dyson V11 Torque Drive for longer cleans between emptying.
Intelligently optimizes suction and run time across all floor types. Dyson DLS technology automatically senses and adapts to changes in floor type to extend run time. The right balance of power and...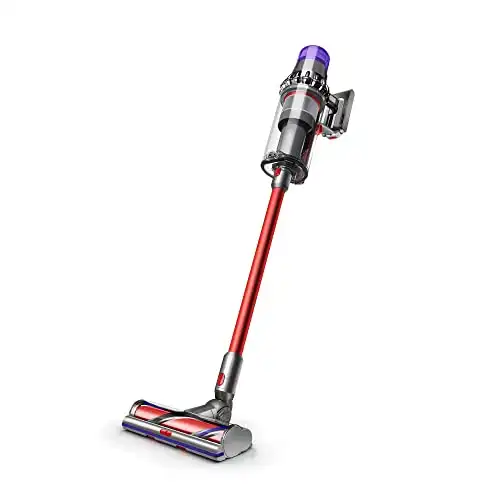 We earn a commission if you make a purchase, at no additional cost to you.
The 11.5-inch-wide cleaner head of the Dyson Outsize Absolute Stick is made to clean vast areas and allows you to take up more trash in a single pass. Because two batteries are included, you can continue to clean while one charges. The batteries also have a 67% longer lifespan than other Dyson batteries that were tested.
In tests, the vacuum effortlessly removed dog hair from every surface. Except for a few coffee grounds on carpets and a small quantity of flour on both surfaces, it performed admirably on hardwood and carpeting as well.
The Outsize Absolute is simple to control because of a circular wheel on the cleaner head. The wrist could be gently rotated to shift it from side to side.
The Outsize Absolute left behind around 5% of the flour but was still effective in handheld mode on furniture. It weighs roughly 6.2 pounds when used as a handheld.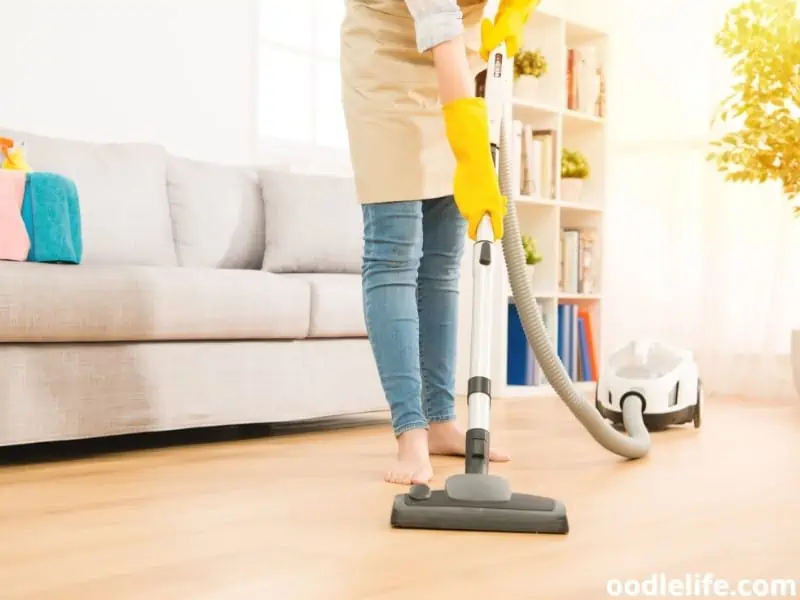 Bissell Pet Hair Eraser Turbo Plus Upright Vacuum
The tangle-free brush roll included with Bissell Turbo Plus is made especially for people with dogs. It costs less than half as much as Ball Animal 2, though, at a little under $250. Hadley Raysor, the man behind the Dandy Dogwalker, gives the Turbo Plus his highest endorsement.
We earn a commission if you make a purchase, at no additional cost to you.
Dog owners appreciate the variety of attachments, which include a crevice tool and extension wand.
Chloe Anello, a former Strategist writer, used the Bissell on her parents' carpet-covered second story. Anello claims that even though they vacuumed once a week yet were horrified by the amount of grime and fur that was left behind. Even pet fur from earlier pets was found inside the canister!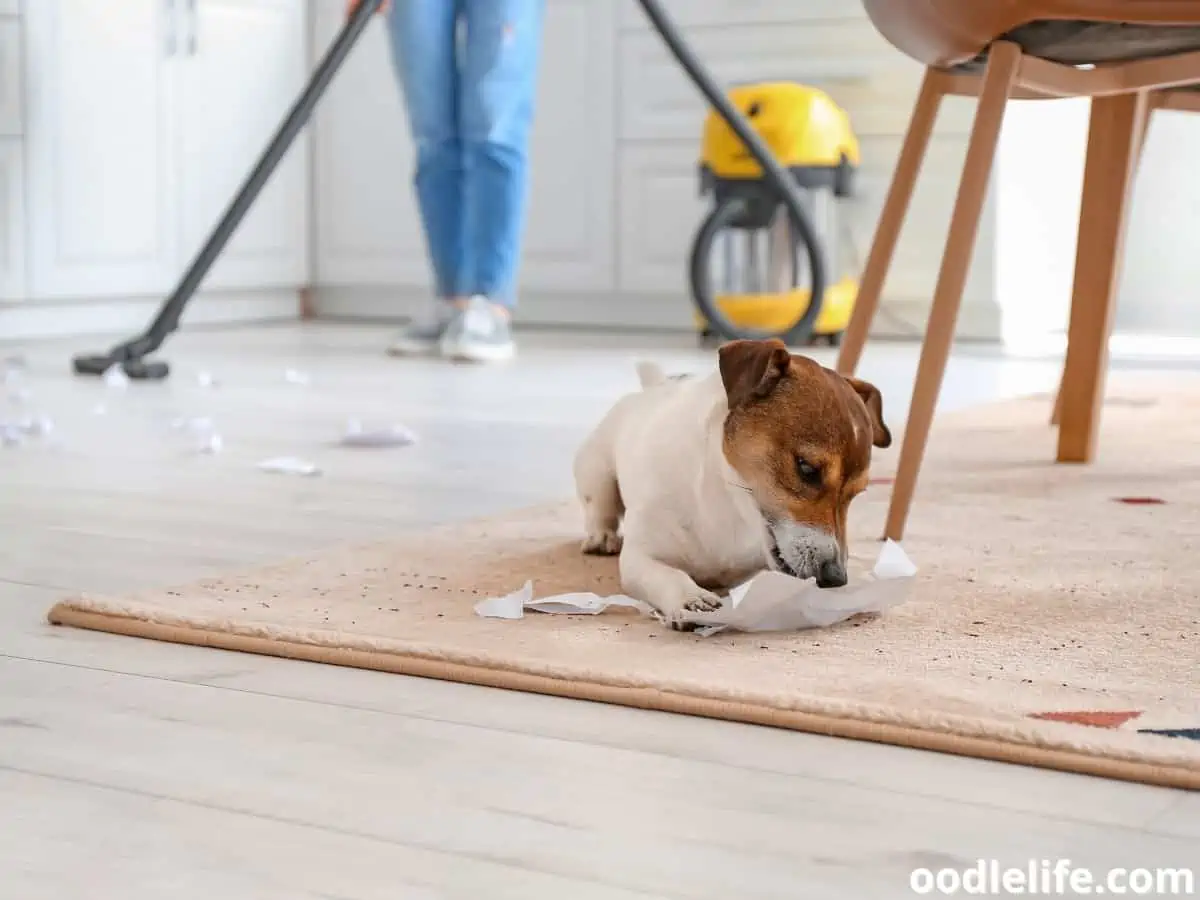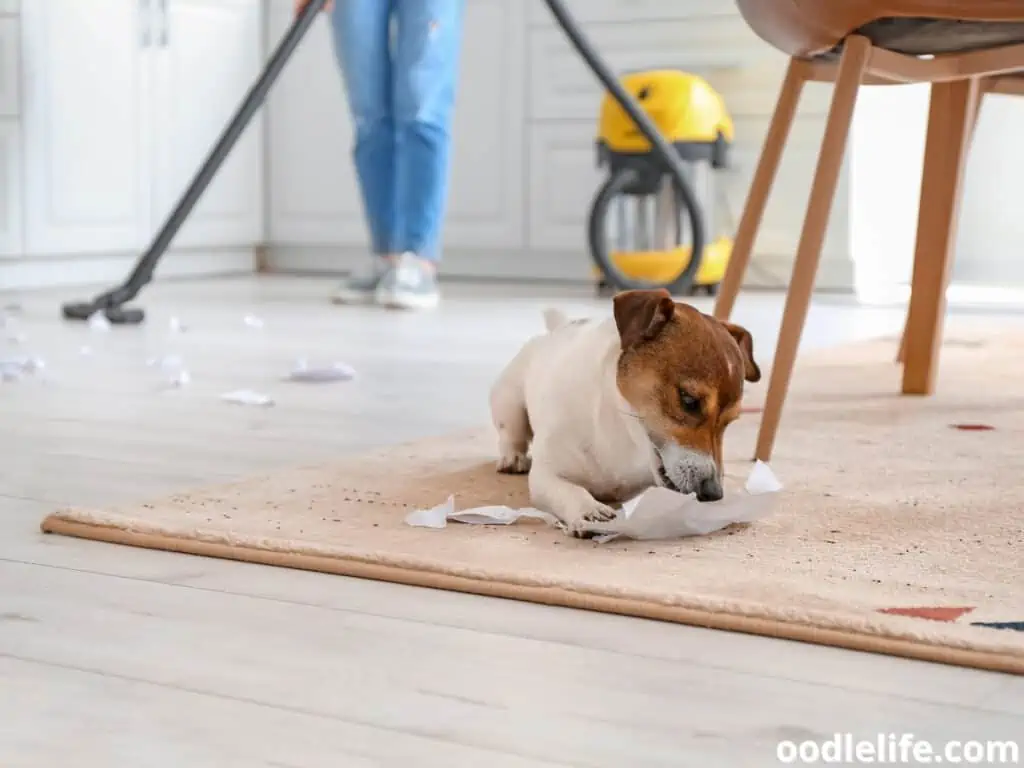 Shark HV322 Rocket Pet Plus Corded Stick Vacuum
This incredibly lightweight upright vacuum weighs less than 10 pounds and transforms quickly into a hand vacuum for flexible floor-to-ceiling cleaning. It boasts an XL-capacity dust cup, Advanced Swivel Steering, and LED lighting to highlight debris.
It includes the Pet Multi-Tool for removing embedded pet hair from all surfaces and the Duster Crevice Tool, which extends your reach into tight spots and lets you clean a variety of surfaces.
When asked, a veterinarian consultant strongly suggests the Shark Pet Plus as a substitute for under $200. It has two modes to alternate between various surfaces: one is made to thoroughly clean carpets while the hard-floor mode can handle most other surfaces.
To avoid missing an area while vacuuming, Ochoa appreciates how simple it is to switch between the two.
FURminator FurVac Dog Hair Vacuum
Another excellent choice is the Furminator FurVac. The health and hygiene of your dogs are improved, and your home is kept clean thanks to this fur vacuum. The vacuum is bagless and has a detachable head for simple cleaning.
FURminator FurVac Dog Hair Vacuum Accessory, Black
FURMINATOR TOOL SOLD SEPARATELY: FURminator DeShedding tool MUST be purchased separately and MEASURE VACUUM CLEANER HOSE SIZE BEFORE PURCHASING
COMPATIBLE VACUUM CLEANER HOSE SIZES: Attachment fits vacuum cleaner hoses with INTERNAL diameters of 1-3/8" to 1-7/16" and NOT COMPATIBLE WITH CERTAIN OUTDOOR VACUUM BRANDS
INCLUDES TWO ATTACHMENTS: Use with your vacuum – fits most vacuum brands. Assembly of the tool to the vacuum tool nest is very tight and a perfect fit to the correct brush handle.
VACUUM POWER: Attach to FURminator deShedding Tools for fast and easy pet hair cleanup
FAST AND EASY: After the deShedding Tool has accumulated some loose hair, press the FURejector button and watch the hair disappear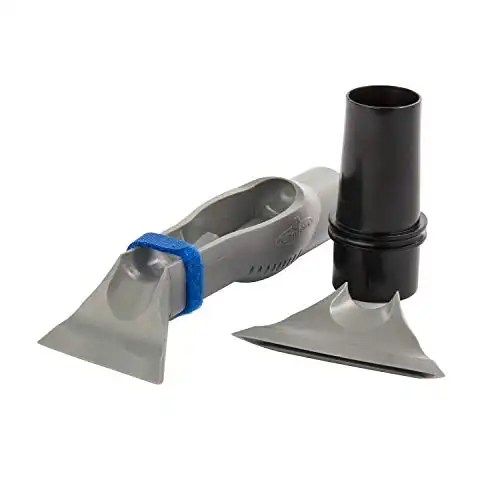 We earn a commission if you make a purchase, at no additional cost to you.
This vacuum may be used in the car and on upholstery. The internal vacuum diameters of this FURminator DeShedding tool, which must be purchased separately, range from 1-3/8″ to 1-7/16″. This product's ability to reduce cleaning time in half is why we enjoy it.
There are nearly 4,500 favorable reviews for The Fur Vac.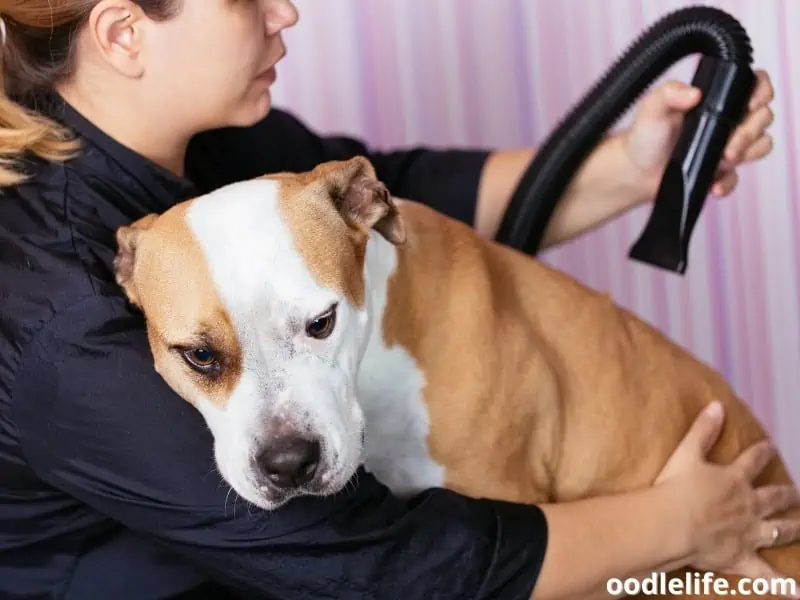 Neato D8 Intelligent Robot Vacuum Cleaner
We included Neato as one of the best overall robot vacuums for dog owners. Our experts mentioned the now-discontinued D7, which is now called the D8, and this new device has nearly comparable features.
Neato D8 Intelligent Robot Vacuum Cleaner–LaserSmart Nav, Smart Mapping, Cleaning Zones, WiFi Connected, 100-Min Runtime, Powerful Suction, Turbo Clean, Corners, Pet Hair, XXL Dustbin, Alexa. 945-04...
The Neato D8 has 100 minutes of runtime and can cover up to 750 square feet on a single charge, but if your robot needs more time, there's Quick Boost. Your robot determines how much power it needs to...
Neato's D-shape design reaches dirt where round robots can't—in corners and along walls with its LaserSmart LIDAR technology, the same technology used in self-driving vehicles. It maps and navigates...
Keep Up With the Dust With Neato Intelligence, Power, and Design. The intelligence of Neato LaserSmart smart map navigation with LiDAR, powerful vacuum system, and D-Shape design ensures every inch of...
Clean with a Spiral Combo Brush that's up to 70 percent bigger than those round robots. It's effective on any surface—hardwood, carpet or tile—so it's great for any home. Neato's large...
Control your robot remotely through the MyNeato app. Schedule cleaning with Routines and create virtual Zones and No-Go Zones to define areas to clean more frequently, and areas to avoid (like a...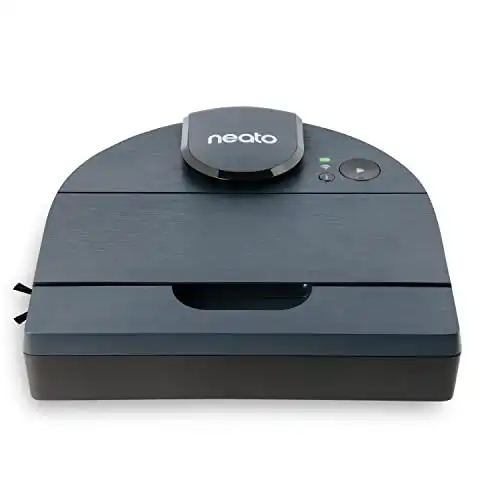 We earn a commission if you make a purchase, at no additional cost to you.
Shelby Semel, a trainer, and expert in canine behavior demonstrate that you can control and block off portions of a room from your phone. Ryeon Kim, the co-founder of pet e-tailer Little Beast, appreciates this detail because it allows you to utilize the app to perform spot cleaning.
The D-shaped design allows you to access crevices and nooks that you may otherwise overlook. Jamie Richardson, a veterinarian and the chief of staff at the small veterinary startup, used hers to remove all the sand from her coastal Bermuda home.
iRobot Roomba J7
Many robot vacuums are capable of collecting dog hair adequately, but the J7 surpasses expectations! You can also instruct your vacuum which places you want (and don't want) to be cleaned by setting up programmable "Keep Out Zones" on your phone.
iRobot® Roomba® j7 (7150) Wi-Fi® Connected Robot Vacuum - Identifies and avoids obstacles like pet waste & cords, Smart Mapping, Works with Alexa, Ideal for Pet Hair, Carpets, Hard Floors
THE WORLD'S SMARTEST CLEANING ROBOTS JUST GOT SMARTER - IRobot OS powers your robot to clean the way you want it to. The Roomba j7 avoids objects in its way, it allows you to schedule multiple...
AVOIDS PET ACCIDENTS ON PURPOSE – WE GUARANTEE IT - Only IRobot brings you P.O.O.P. (Pet Owner Official Promise). You can rely on your Roomba j7 to avoid pet waste, or we'll replace it for free....
NO NEED TO PICK UP BEFORE YOU CLEAN - The Roomba j7 robot vacuum uses IRobot OS Technology and PrecisionVision Navigation to recognize and avoid common objects in its way like cords, pet waste, socks...
CLEANS WHEN AND WHERE YOU WANT– Only IRobot brings you Imprint Smart Mapping allowing you to control and schedule which rooms are cleaned and when, while storing multiple maps for easier cleaning on...
CLEANS THE WAY YOU WOULD - Based on your preferences, habits, home and the seasons, Roomba j7 uses IRobot OS to create personalized cleaning suggestions- like cleaning more frequently during...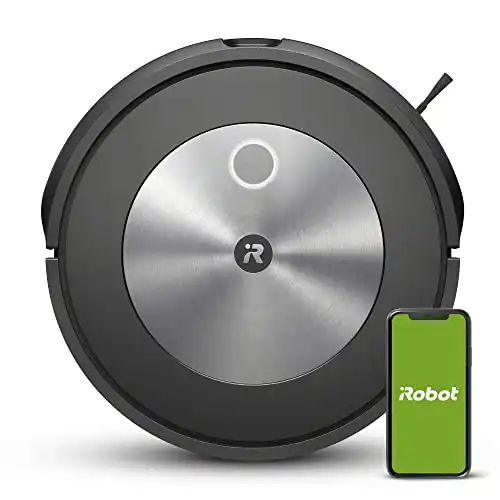 We earn a commission if you make a purchase, at no additional cost to you.
You should plan for your vacuum cleaner to clean more frequently when your furry friend is shedding excessively during the spring and fall months. The multi-surface brushes on this vacuum won't tangle with your dog's hair, which is a common issue with less effective dog vacuums.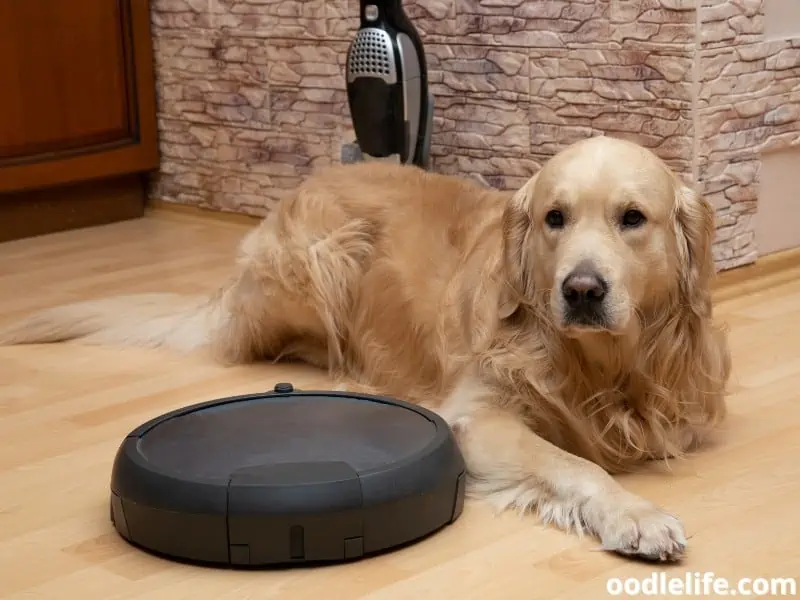 Neabot P1 Pro Pet Grooming Kit & Vacuum
99% of pet hair, dander, and other allergies may be removed from your dog quickly and effortlessly with the professional-grade Neatbot P1 Pro pet grooming tool. You can set the fan's three different speeds, and the design is low-noise for nervous pooches.
neabot P1 Pro Pet Grooming Kit & Vacuum Suction 99% Pet Hair, Professional Grooming Clippers with 5 Proven Grooming Tools for Dogs Cats and Other Animals(Renamed to Neakasa)
【All-in-one Professional Grooming】This pet grooming clippers come with 5 proven tools: Grooming brush and DeShedding brush to help prevent damaging the topcoat whilst promoting a soft, smooth,...
【Vaccumable Pet Grooming Kit】: Traditional home grooming tools bring about a lot of mess and hair in the home. But our P1 Pro grooming kit with vacuum function collects 99% of pet hair into a...
【4 Comfort Guard Combs】: The adjustable clipping comb(6mm/12mm/18mm/24mm) is applicable for clipping hair of different lengths. The detachable guide combs are made for quick, easy comb changes and...
【Low Noise Design】: Pet clippers for dogs with low noise design to help the pet feel at ease and no longer afraid of haircut. We suggest grooming your pet with our brush before trimming pet hair,...
【After-Sales Service】: Neabot P1 Pro Pet Grooming Kit & Vacuum provides 1 Year Warranty & 45 Days No-Worry Return. 7*24 customer service after your purchase. If you have any problems, please feel...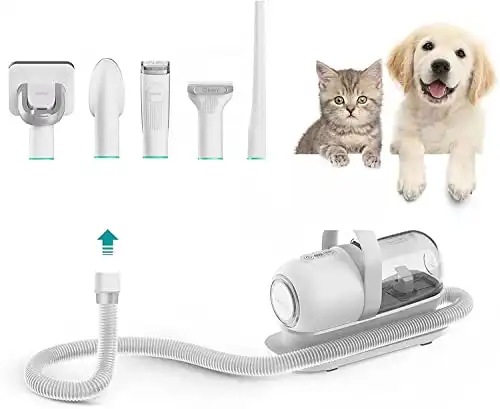 We earn a commission if you make a purchase, at no additional cost to you.
You can quickly remove knots and loose hair with this kit. Natural oils are also distributed throughout your dog's coat to provide them with healthy, lustrous, and smooth hair.
For the best possible appearance of your dog, Neabot P1 Pro has five tested grooming tools. For keeping your pet clean and free of allergens, it is the ideal device. There have been more than 1,200 positive reviews for this product, which works well for short-hair breeds like Beagles and Bulldogs.
The Neatbot P1 Pro Pet Grooming Kit & Vacuum Suction includes:
A strong vacuum suction that eliminates dog hair, and other allergens.
5 effective grooming tools: scissors, a comb, an undercoat rake, a slicker brush, and a shedding blade.
A container for storing and safeguarding your tools.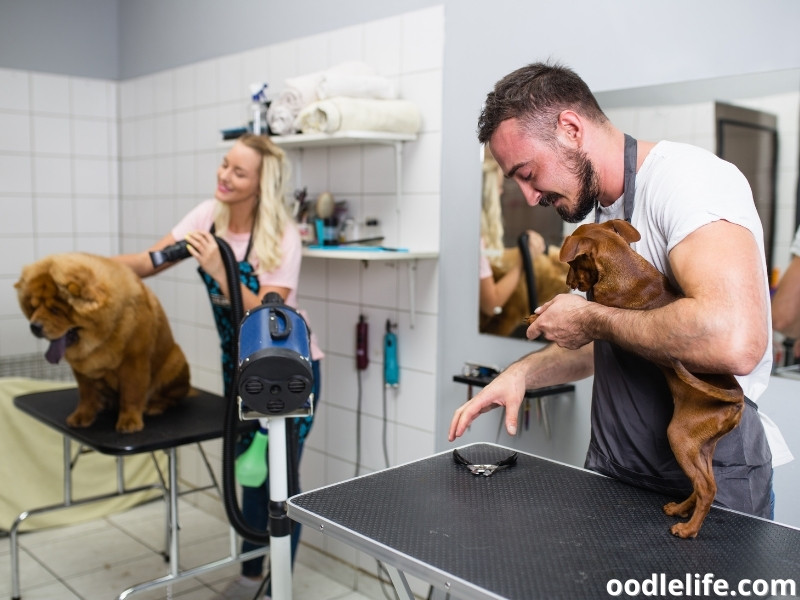 GForest Pet Vacuum Grooming Brush
The GForest Pet Deshedding Attachment is the ideal tool for maintaining a healthy coat and preventing hair loss in your pet. It eliminates stray hair from the undercoat without harming your dog's topcoat.
High-quality stainless steel blades are used in the construction of the GForest Pet Deshedding Attachment to make it soft on your dog's skin. The wand shouldn't be larger than 1 1/4″ or smaller than 2″.
Both short-haired and long-haired dogs may utilize the attachment thanks to the ergonomic handle, which is comfortable to grasp and operate. For everyone who wants to maintain their dog's healthy coat and prevent hair loss, the GForest Pet Deshedding Attachment is a requirement.
We appreciate this vacuum brush set since it's among the most reasonably priced options available and does a great job to remove dead hair from your dog's coat. Over 1,200 people have given this product favorable reviews.
Black + Decker Furbuster Handheld Vacuum
This product from Black + Decker has a ton of extra functions that can help you remove dog hair, filth, and other messes from your floors and upholstery. Additionally, it has a motorized brush roll with rubber anti-tangle bristles so it will easily lift dog hair without causing tangles.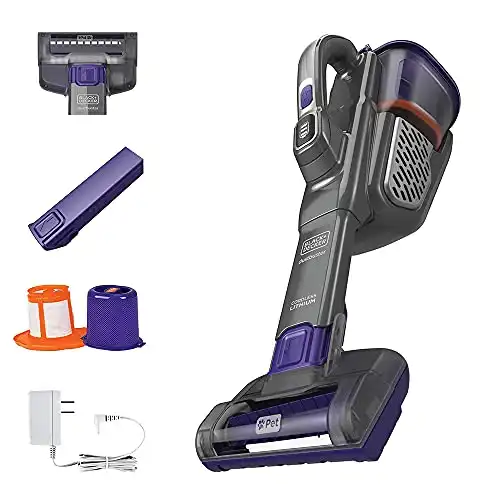 We earn a commission if you make a purchase, at no additional cost to you.
Additionally, it has a specialized Powerboost mode to give you more power to suck up stubborn hairs. This vacuum also has a lengthy crevice tool to reach those hard-to-reach places.
With a washable filter and an extra-large dustbin, you can quickly de-gun the vacuum and store hair and other debris until you need to empty it. When it's time to recharge, a battery life indicator will let you know.
Final Thoughts
Having a dog doesn't mean you need to be covered in fur constantly. With these nifty dog vacuum brushes, you can have your home and furniture spic and span in no time!