9 Ideas for Low Protein Dog Treats (DIY and Budget)
The words "low protein" and dog treats seem like they shouldn't go together. While dogs are omnivores, meaning they can (and will!) eat almost anything humans can, they typically need high protein diets to be happy and healthy. The average adult dog requires about 18% of its daily nutrients from protein.
However, sometimes a dog needs to be put on a special low protein diet. A low protein diet is usually only prescribed under certain medical circumstances, such as if the dog has kidney disease, liver disease, or certain kinds of bladder stones.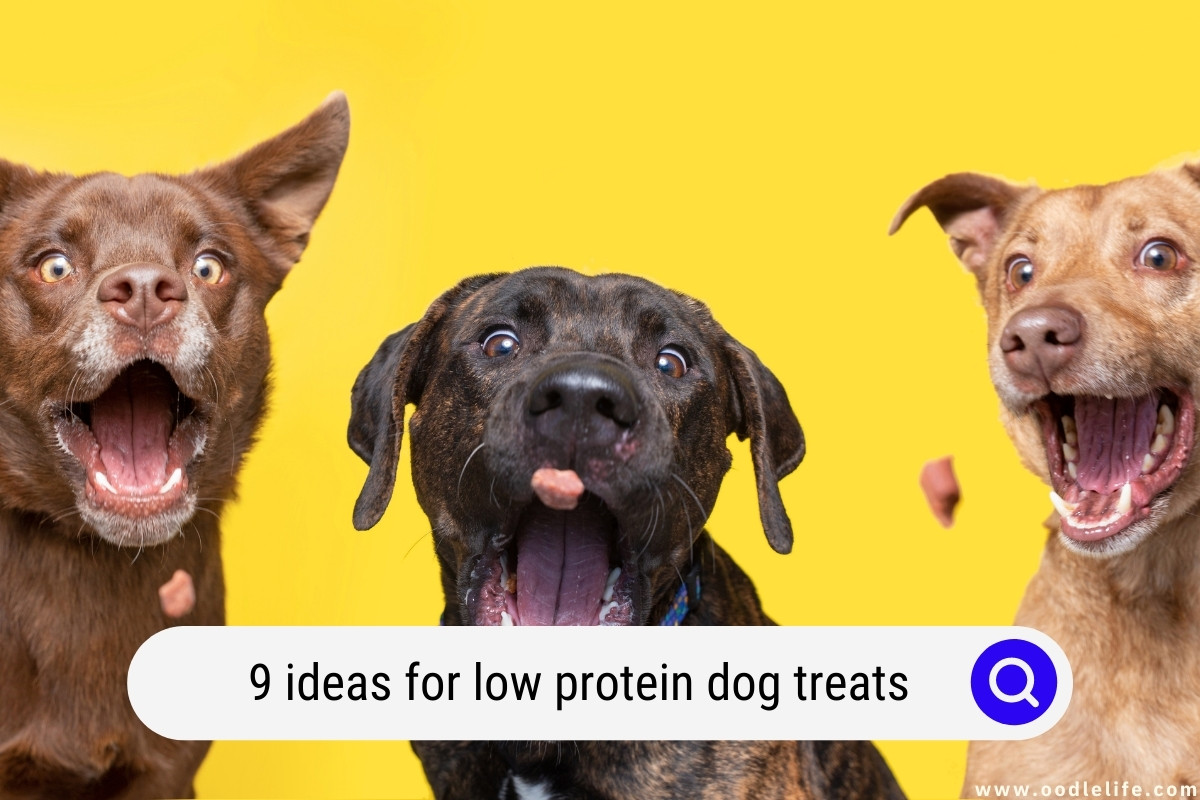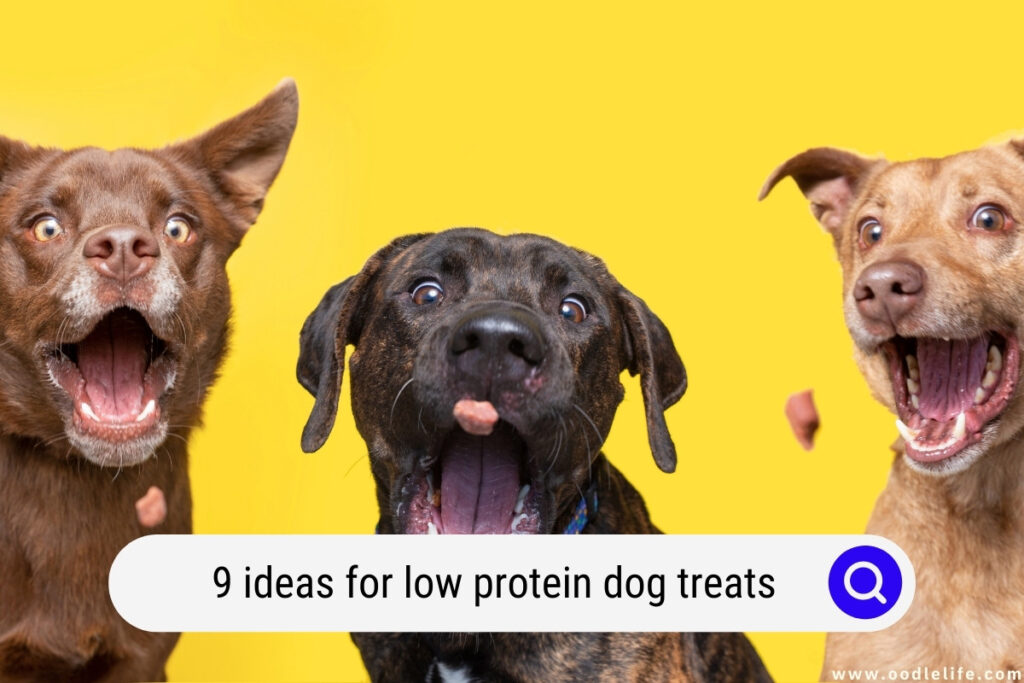 When Does a Dog Need a Low Protein Diet?
Kidney and Liver Disease
If your dog has kidney or liver disease, your vet might recommend a low protein diet. A low protein diet is a way of reducing the workload on these organs. 
The kidney and liver are responsible for metabolizing proteins for use by the rest of the body. Reducing the amount of protein in your dog's diet reduces the work these organs have to do, which is essential if these organs are already under stress or compromised.
The disorders that lead to kidney and liver disease are usually chronic, meaning that your dog's new low protein diet will be a permanent change.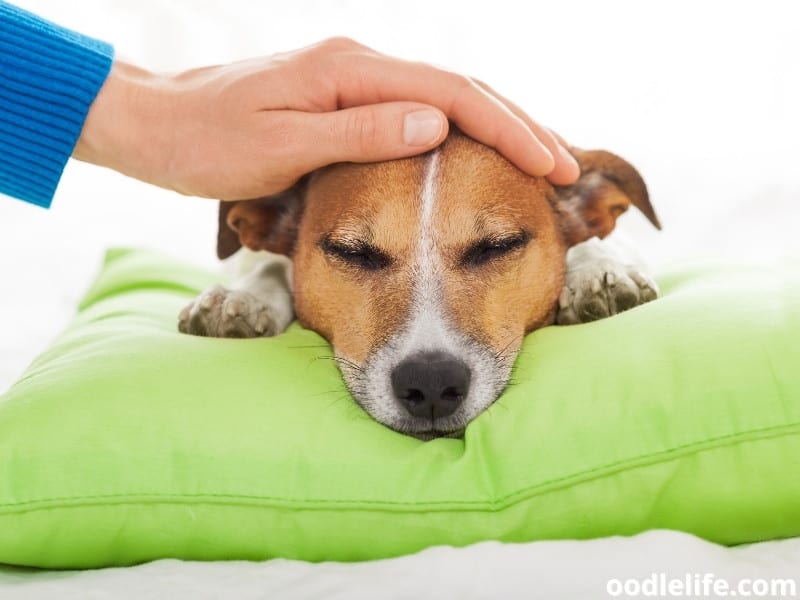 Bladder Stones
Urate bladder stones, the least common type of bladder stones found in dogs, can be alleviated by switching to a low protein diet. The cause of urate bladder stones is usually genetic, and urate bladder stones are the most easily dissolvable of all types of bladder stones.
Switching to a low protein diet is often enough to address bladder stones. In this case, the diet change is temporary and only needs to be adhered to until the bladder stones are gone.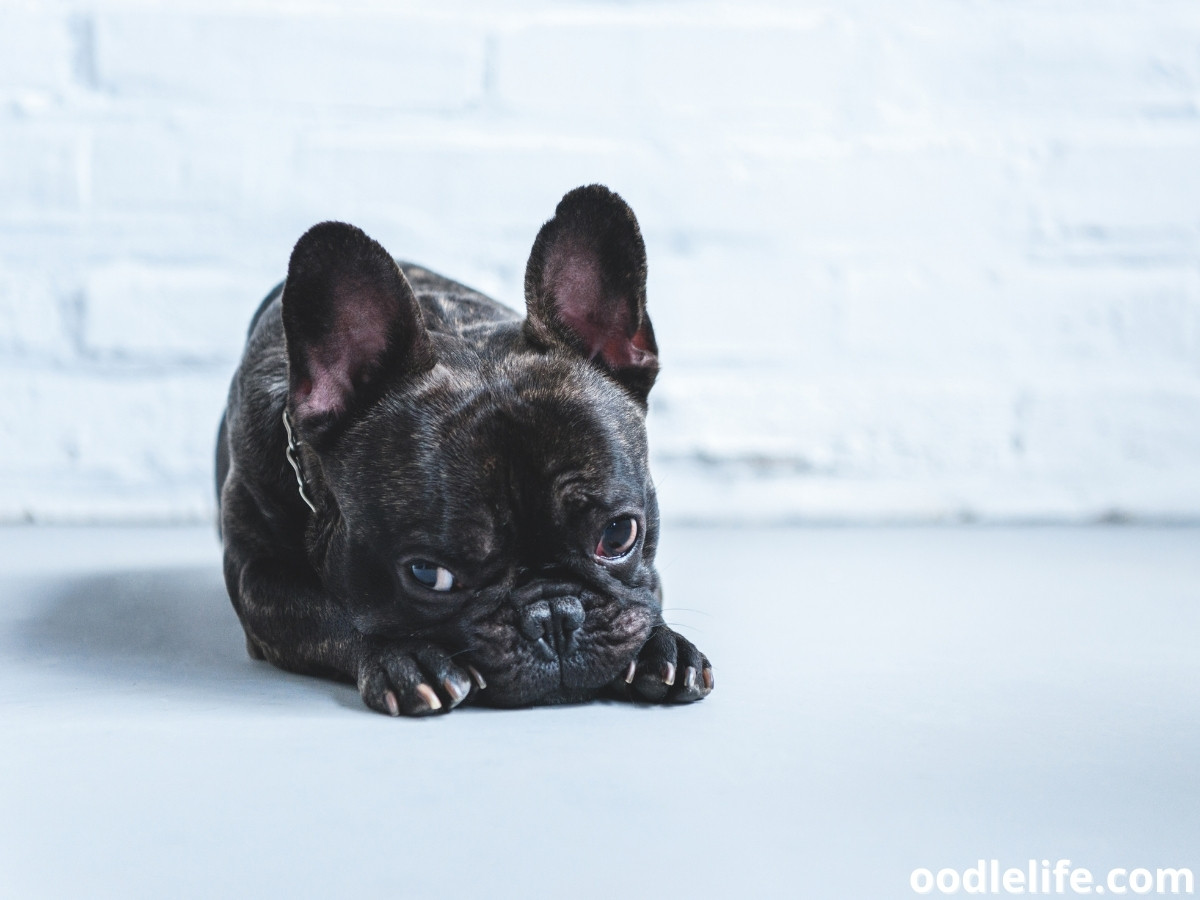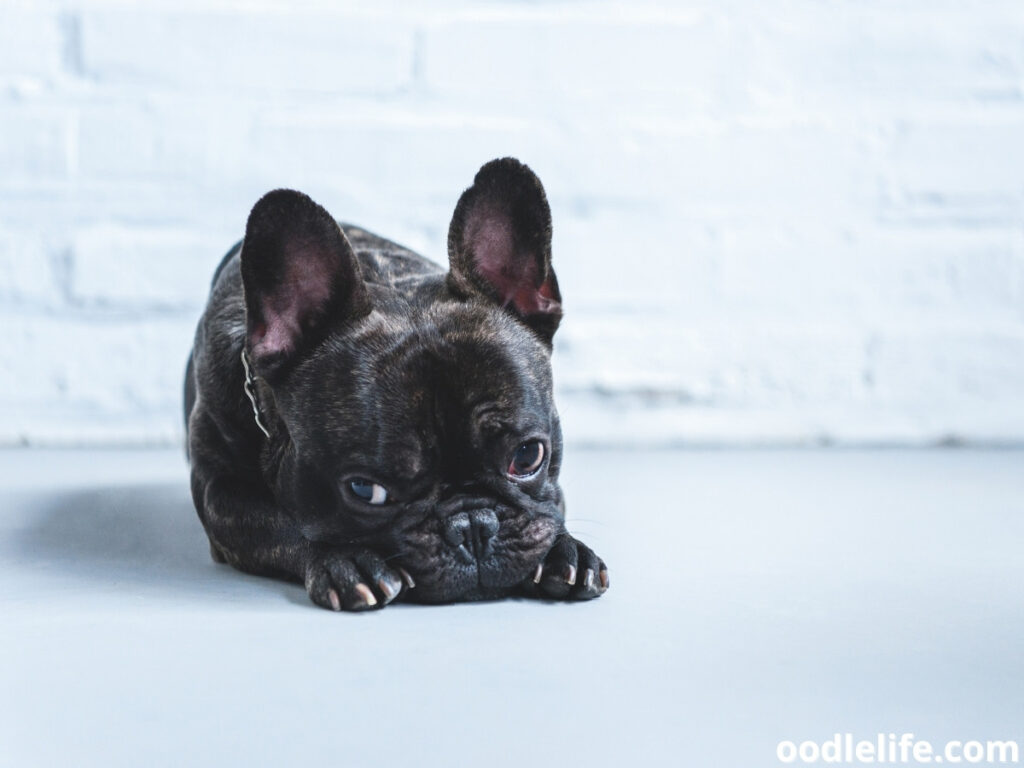 The Best Low Protein Treats for Dogs
If your vet has recommended a low protein diet for your dog, they may prescribe some special food to feed them. What about treats? Your vet might have given you some recommendations of low protein treats to feed your dog.
We've put together this handy guide to help you find the best low protein treats for your canine buddy.
1. Hill's Prescription Low Protein Dog Treats
Veterinarians often recommend Hill's prescription dog food and treats for patients with specific dietary requirements. Hills is a company well-known for its scientific approach to making dog food.
Hill's Prescription Diet Dog Treats, Veterinary Diet, 11 oz. Bag
Hill's Prescription Diet Dog Treats are specially formulated by Hill's nutritionists and veterinarians for dogs under veterinary care
These dog treats are low sodium to help maintain heart and kidney health
Created with natural ingredients with low calories to help maintain ideal weight
Delicious treats for dogs enjoying Prescription Diet b/d, c/d, g/d, h/d, i/d Low Fat, j/d, k/d, k/d Mobility, r/d and w/d
Hill's Low Protein Dog Treats have a protein content of about 12%, but they also have a high fiber content to aid in protein digestion. They are crunchy treats that are also good for your dog's oral hygiene. They are low in sodium and calcium.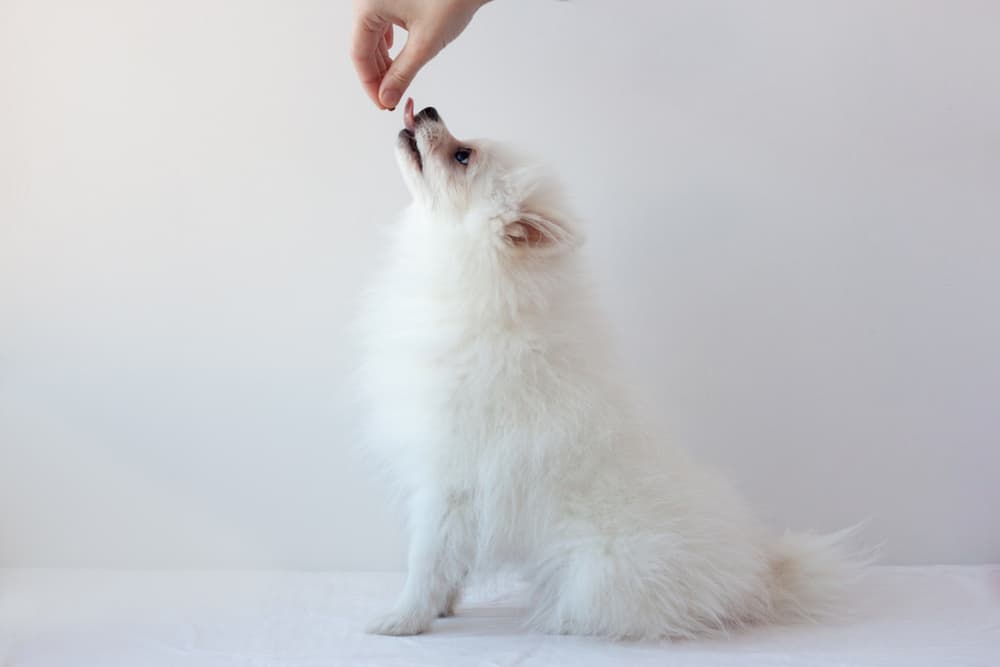 2. Hill's Grain-Free Soft-Baked Naturals Dog Treats
Hill's Grain-Free Soft-Baked Naturals Dog Treats are not specifically made for a low protein diet. However, they are low enough in protein to meet most vets' requirements for low protein diets.
Sale
Hill's Grain Free Dog Treats, Soft-Baked Naturals with Beef & Sweet Potatoes, Soft Healthy Dog Snacks, 8 Oz Bag
Delicious, soft, grain free dog treats made with real Beef
Made in the USA with global ingredients you can trust not artificially preserved or flavored
Great as training treats for your healthy dog, or as an addition to their dry dog food or wet canned food routine
Natural dog Snacks that provide the right balance of flavor and nutrition in every satisfying bite
Previously known as Hill's ideal balance soft baked Naturals With Beef and sweet potatoes
Hill's Grain-Free Soft-Baked Naturals Dog Treats are made with a blend of sweet potato and beef, with sweet potato being the primary ingredient. The amount of beef in these treats does not put the treat over the 10% protein threshold that most vets recommend for dogs with liver or kidney disease.
The treats are made without soy, wheat, or maize and contain no artificial colors or chemical ingredients.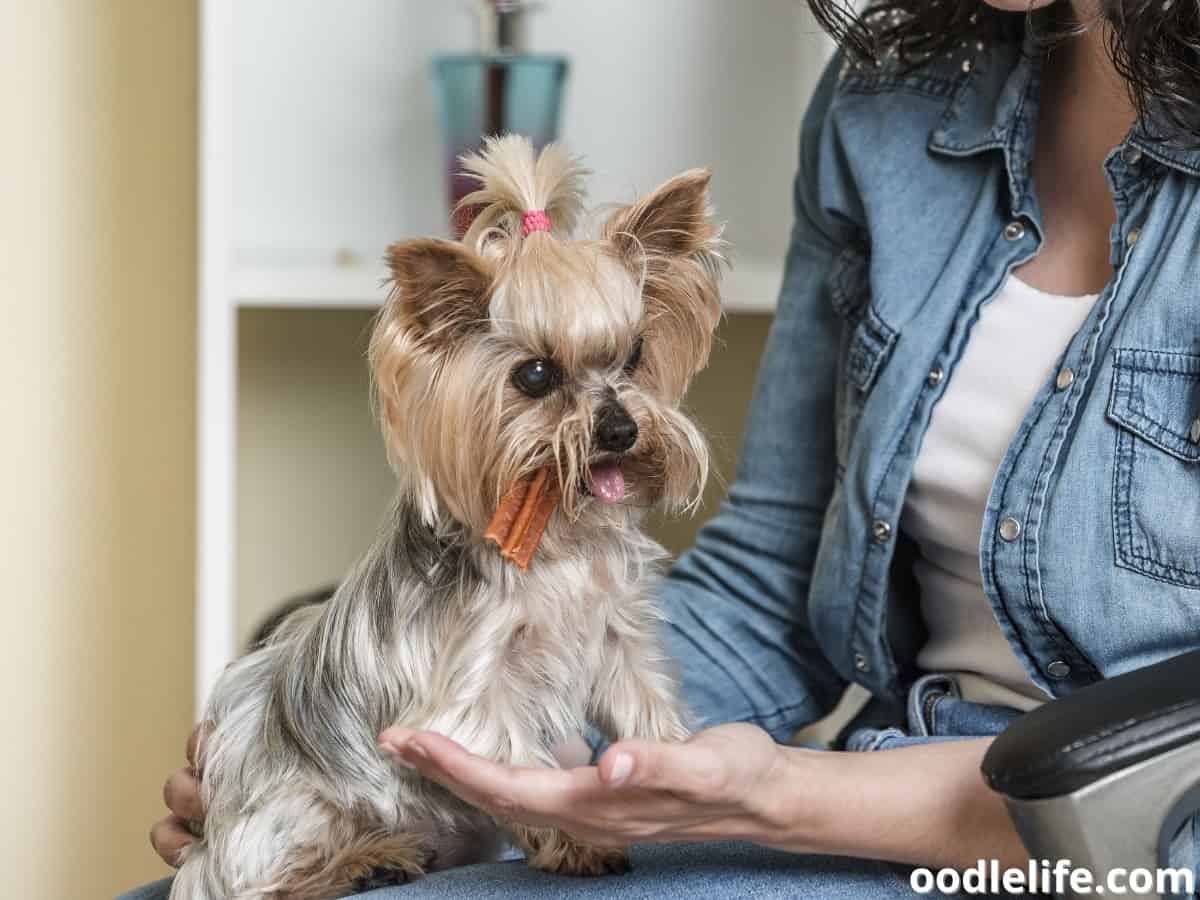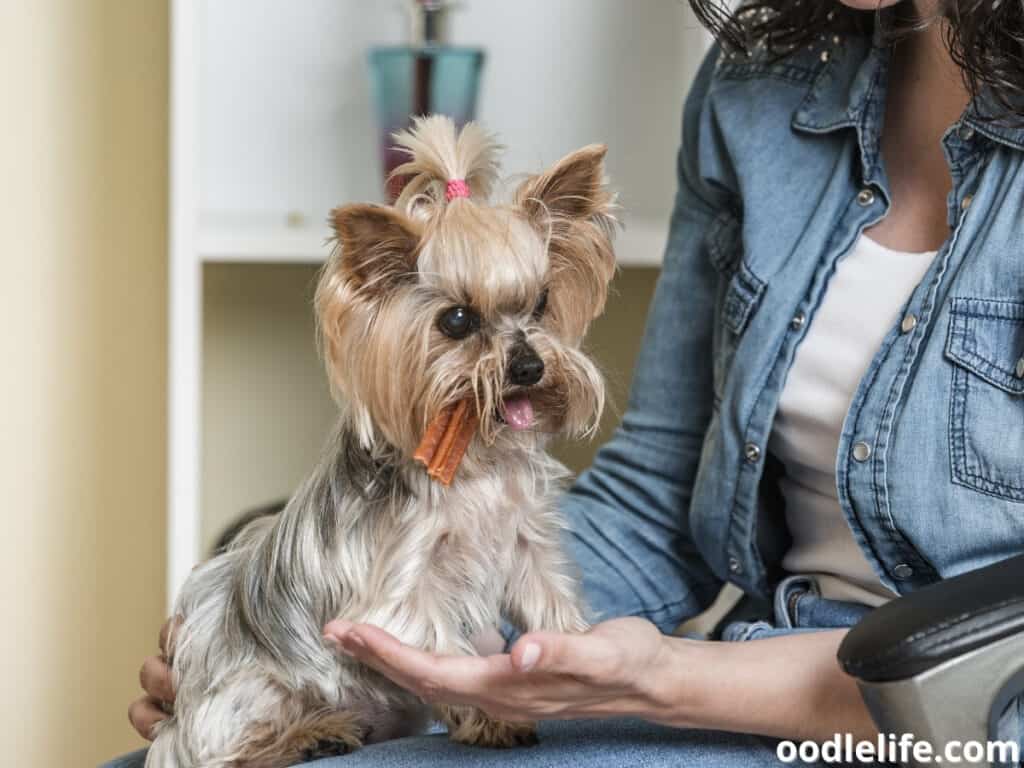 3. Buddy Biscuits Grain-Free Soft Healthy Dog Treats
Buddy Biscuits contain a minimum of 5% protein and, depending on the flavor you choose, might have up to 7% protein. They come in three flavors: beef, chicken, and peanut butter. The primary ingredient in these treats is chickpeas.
Buddy Biscuits Grain Free Soft & Chewy Healthy Dog Treats with Roasted Chicken - 5 oz.
GRAIN FREE DOG TREATS – Soft, wholesome grain free dog treats that keep things naturally simple with roasted chicken.
PERFECT FOR LARGE OR SMALL DOGS – These palatable and chewy dog treats are great for dogs with smaller mouths, training treats for larger dogs, or those dogs who just prefer a soft texture
LOW CALORIE DOG TREAT – Only 10 calories per treat. Use as training treats, dog snacks between meals, or throw some in your pocket to have a low calorie snack on hand.
SIMPLE INGREDIENTS – Made with no added corn, soy, fillers, or artificial flavors and colors.
DOG TREATS MADE IN USA ONLY – Baked and boxed in the USA since 1999, Buddy Biscuits are a favorite of dogs everywhere.
Buddy Biscuits Grain-Free treats are low fat and low calorie and have a high moisture content, so they are soft and easy for your dog to eat. They are not small enough to use as training treats but are soft enough to easily tear into smaller pieces if that is how you intend to use them.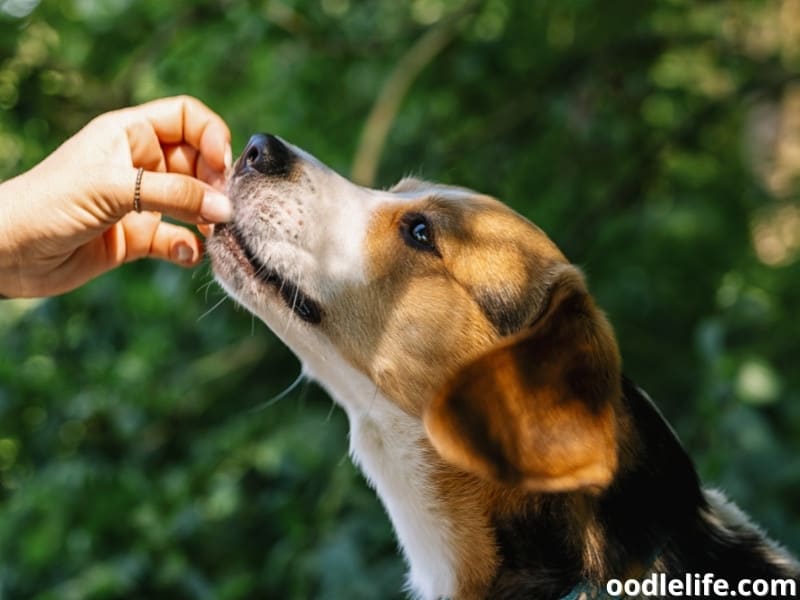 4. Kidney Restore Dog Treats
These treats, made by Healthy Kidney, Inc., do more than reward your dog. They provide renal support in treat form. As well as being low in protein, they are also high in nutrients that promote liver and kidney function.
Kidney Restore Dog Treats: Restorative Dog Treats for Kidney Issues, Low Protein Dog Treats for Any Kidney Diet Dog Food, Special Renal Treats for Supporting Good Kidney Health for Dogs. Best Treat!
A PERFECT TREAT for dogs with kidney issues. A nutrient rich renal treat for dogs to not just snack on but restore & rejuvenate kidney health & kidney function. These Low protein dog treats support kidney health in multiple ways & owners reported healthier, livelier dogs w/ healthier kidneys. Use along with a dog kidney diet, foods, other renal supplements for dogs & safe w/ medications. Give the best renal treat to your dog today!
YOU LOVE YOUR DOG, RIGHT? Give them a treat designed for kidney problems. Something that is not just a dog treat, but a superfood for supporting long-term renal health in small, medium & large size dogs (aka. Canines) with kidney issues. Feel good doing all you can for your family member. There is HOPE for healthier stronger kidneys w/ Healthy Kidney Inc's Kidney Restore Dog Treats & products for kidney health.
SUPERIOR KIDNEY TREAT: Enhanced with antioxidant & anti-inflammatory herbs & dog vitamins for kidney health. Organic turmeric, potassium, cordyceps, b complex vitamins, cranberry extract, rehmannia extract, pumpkin, organic acacia fiber, astragalus, vitamin c & e. A tasty snack dogs love and if they don't? 60-day money back guarantee to try it. In the rare case your dog doesn't like it, just contact us for a full refund!
KIDNEY HEALTH SNACK: The most complete treat for kidney problems in dogs. Each treat provides crucial kidney nutrients to help your dog with low protein ingredients. Included is a free eBook, Get Healthier Kidneys For Your Pet $7.99 value, got questions? Free product support by pet health coaches, money back refund, naturally support their kidneys with no adverse reactions with a healing dog treat for kidney health.
COMPARE US TO OTHER dog treats for kidney health. Our treats are more like a kidney supplement for dogs because it rejuvenates & supports long-term renal health & normal kidney function in canines & aging dogs. Support kidneys against overworking, toxiins, acid & support a normal immune response. Make a world of difference to your dog's kidneys. Don't wait for your dog's kidney health to get worse. Order a perfect renal treat today!
Kidney Restore treats are high in antioxidants and anti-inflammatory herbs. They contain turmeric, calcium, vitamin B, C & E, cranberry extract, extract of Rehmannia, and acacia. While none of these are formal medications for liver or kidney disease, they have all been shown to support liver and kidney health and reduce inflammation.
Kidney Restore treats are not a substitute for medication.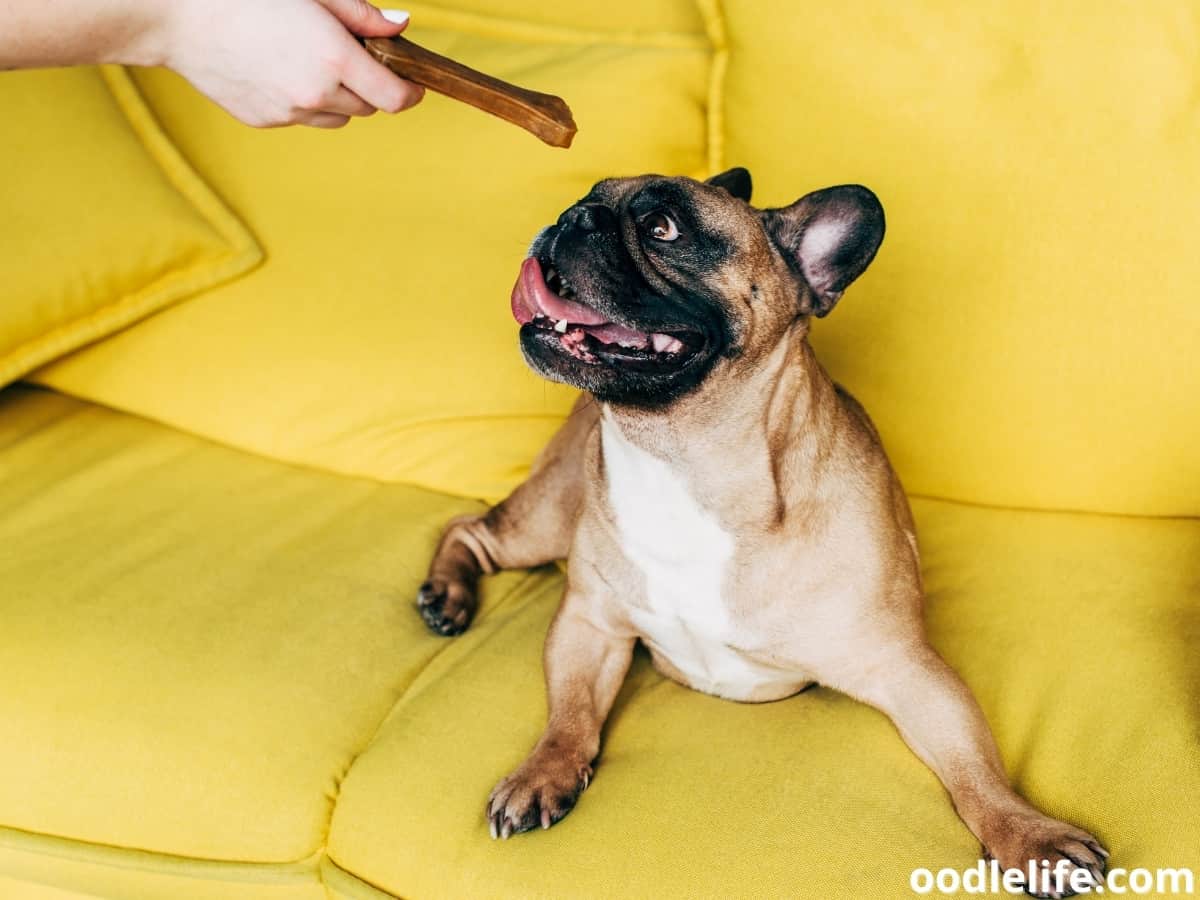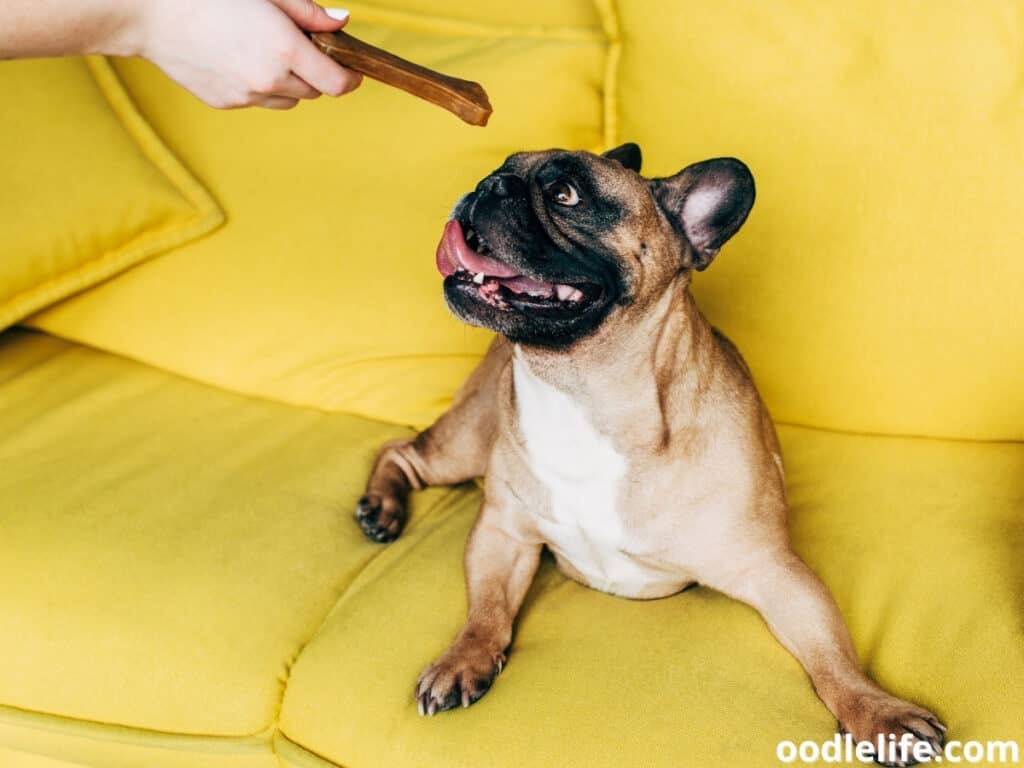 5. Zuke's Superfood Blend Dog Treats
Zuke's is one of the most popular dog-treat brands around. Zuke's makes all its products in the USA and use only the best all-natural ingredients. Their Superfood blend dog treats are not explicitly made to be low protein, but they contain only between 6-7% protein.
These treats come in three flavors: great greens, bold berries, and vibrant veggies. They are low-calorie and meat-free. They are also relatively low in fiber, so do not rely on them for this, and surprisingly high in sugar.
They are not grain-free but contain no corn, soy, or wheat.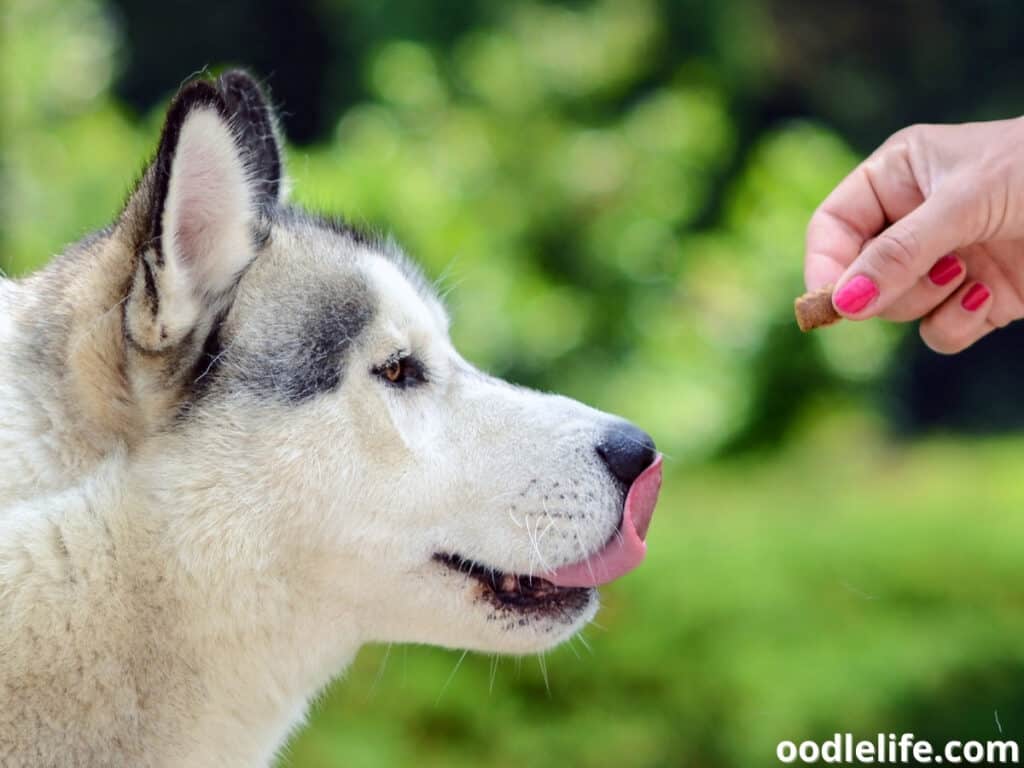 6. Old Mother Hubbard Classic
These hard, bone-shaped treats are higher in protein than others on this list, at a minimum of 12% protein, so depending on what your vet recommends, they may or may not be suitable for your dog. They are 100% vegan, oven-baked, and contain no artificial preservatives.
Old Mother Hubbard Classic Original Assortment Biscuits Baked Dog Treats, Small, 20 Pound Box
SMALL CRUNCHY TREATS: An assortment of mini crunchy dog biscuits make a great training treat and a great addition to your dog's diet; they feature all natural ingredients and assorted natural flavors including chicken, eggs and real cheddar cheese
ALL NATURAL: Our yummy biscuit recipes include wholesome natural ingredients such as real peanut butter, fruits and vegetables; each biscuit is slowly oven baked to preserve the natural flavors
Made in the USA using only the finest globally sourced ingredients; we craft delicious recipes with simple, natural ingredients thoughtfully chosen for their nutritional benefits; no artificial preservatives or meat byproducts
THE NATURAL CHOICE: From puppy to senior, small dog to large breed, crunchy to chewy, grained to grain free, treating to training, we've got an all natural recipe for every dog's needs and taste
GIVE 'EM SOME SNACK LOVE: We've used the same simple methods to bake our snacks since 1926; each home style recipe is crafted from wholesome ingredients so you can feel good about giving your dog a reward that's healthy and heartfelt
The primary ingredient in Old Mother Hubbard Classic treats is whole wheat flour. They also contain apples, sweet potatoes, carrots, canola oil, flaxseed, and green tea and rosemary extracts. They come in three sizes: large, medium, and small.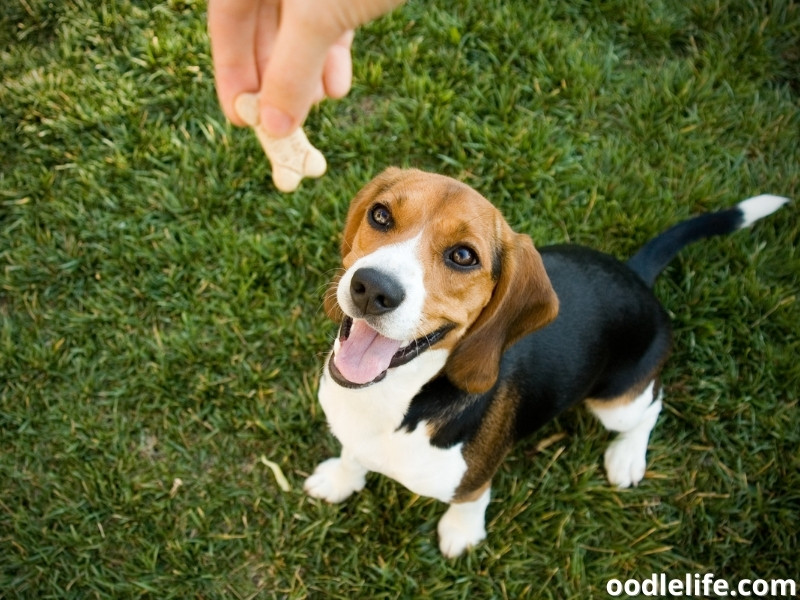 7. Wholesome Pride Sweet Potato Treats
Wholesome Pride Sweet Potato treats are unique in that they contain just one ingredient: sweet potato. These 100% sweet potato treats are made of dehydrated sweet potato and come in three shapes: cuts, fries, and bites.
Wholesome Pride Sweet Potato Chews 100% All-Natural Single Ingredient, USA-Sourced Dog Treats, 16 oz
ALL-NATURAL, SINGLE INGREDIENT DOG TREATS: A simple, healthy dog treat made with sweet potatoes & that's it. These treats are minimally processed, so they vary in size, shape, and firmness.
MADE IN THE USA: Grown on family farms in North Carolina, these tasty treats are part of a sustainability initiative to source & make treats out of aesthetically imperfect sweet potatoes in the USA.
ALL NATURAL & GRAIN-Free: These 100% natural, vegan, gluten-free, and grain-free treats have no artificial ingredients, fillers, or artificial preservatives, making them a great choice for pups with food allergies or sensitive bellies.
DELICIOUS & NUTRITIOUS: Sweet potatoes with skins are a natural source of fiber and vegetable based nutrients, making these natural dog treats as healthy as they are tasty.
MULTIPLE TASTY TREAT FLAVORS: Wholesome Pride dog treats come in a variety of nutritious options to support your dog's health and wellbeing. Choose from one or more of these limited ingredient treats as a gift that's sure to please!
These treats are chewy and dense, so they are better used as an occasional treat rather than as a training reward. They are high in fiber and naturally grain, and gluten-free. The treats are made in the USA.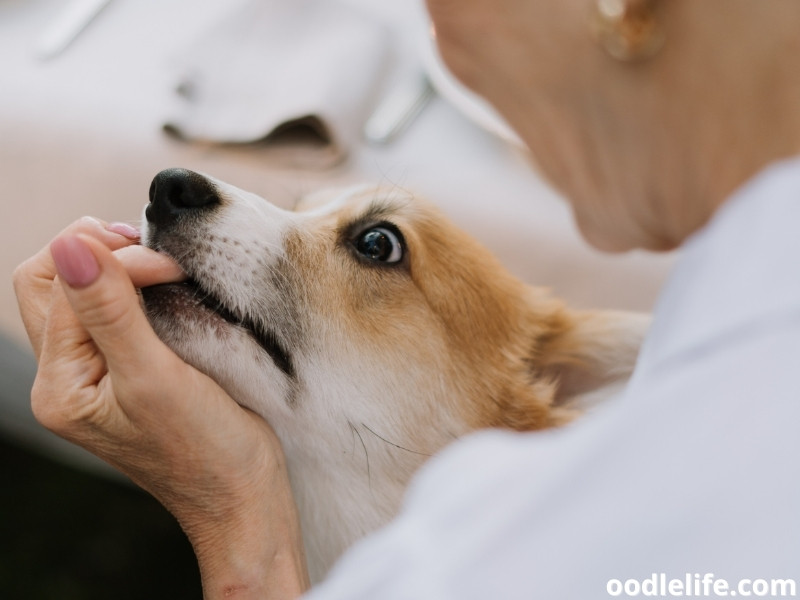 8. Pet Botanics Low Protein Treats for Dogs
Pet Botanics make some of the best, most convenient training rewards around. Their treats are pea-sized, soft, and easily ingested, making them the perfect treat to reward your dog during a training session.
Sale
Pet Botanics Training Rewards Treats for Dogs, Made with Real Pork Liver, Focuses, Motivates, Rewards, Speeds Up Learning Curve, No BHA, BHT, Ethoxyquin, Bacon, 20 oz (1 pack)
Perfect Size For Repetitive Rewards; Approximately 500 Treats Per Bag
Easy To Carry In Your Pocket
Made With Real Pork Liver; Healthy And Nutritional
Low Calorie Treat
Made In The Usa
Pet Botanics Low Protein treats are a low protein version of their regular training treats. They contain 12% protein and are low-calorie. The primary ingredient in the treat is pork liver, including sweet potato, carrots, flaxseed oil, and salmon.
They are pretty low in fiber.
9. Fruitables Pumpkin and Banana Flavor
Though not designed specifically to be low protein, the blend of the ingredients in many flavors of Fruitable treats makes them perfect for a low protein diet. Their pumpkin and banana flavor meets the protein requirements for a low protein diet at 8% protein.
Sale
Fruitables Baked Dog Treats | Pumpkin Treats for Dogs | Healthy Low Calorie Treats | Free of Wheat, Corn and Soy | Pumpkin and Banana | 12 Ounces
IRRESISTABLE TASTE: Everything's better with Pumpkin! Real Pumpkin and Bananas combine for a taste that will drive your dog wild.
DELICIOUSLY HEALTHY DOG TREATS: Made with superfoods, our oven-baked dog biscuits are both healthy AND delicious. No compromises here.
ONLY 8 CALORIES PER TREAT: CalorieSmart is our way of saying we use pumpkin to help reduce calories so you can keep treating your pet guilt free.
SMELL THE FRUITABLES DIFFERENCE: Our pumpkin dog treats smell great. Seriously, open a bag and smell the difference! You'll be tempted to try one yourself.
CRUNCHY BAKED TEXTURE DOGS LOVE: Fruitables baked dog treats have a unique flower shape and a satisfying crunch that dogs love.
The primary ingredient in these treats is pumpkin. Other ingredients include oats, barley, sunflower oil, bananas, and vanilla flavor. They are high in fiber and contain no wheat, soy, or artificial preservatives.
Final Woof
Treats are not a necessary part of your dog's diet, but they make your dog's life more fun!
Your vet is your best resource for understanding your dog's dietary needs. Put your dog on a low protein diet only if your vet recommends it. Otherwise, keep feeding Fido the same high-quality, high-protein food you always have.