Best Soft Treats for Dogs with No Teeth
It's uncommon for dogs to lose their adult teeth, but issues like injury, poor dental health, or age can cause your canine companion to lose some or all of theirs. This can be an issue as most dog foods and treats are hard and crunchy to help scrape and clean teeth.
So what do you do when your furry friend can no longer enjoy the treats they were once able to?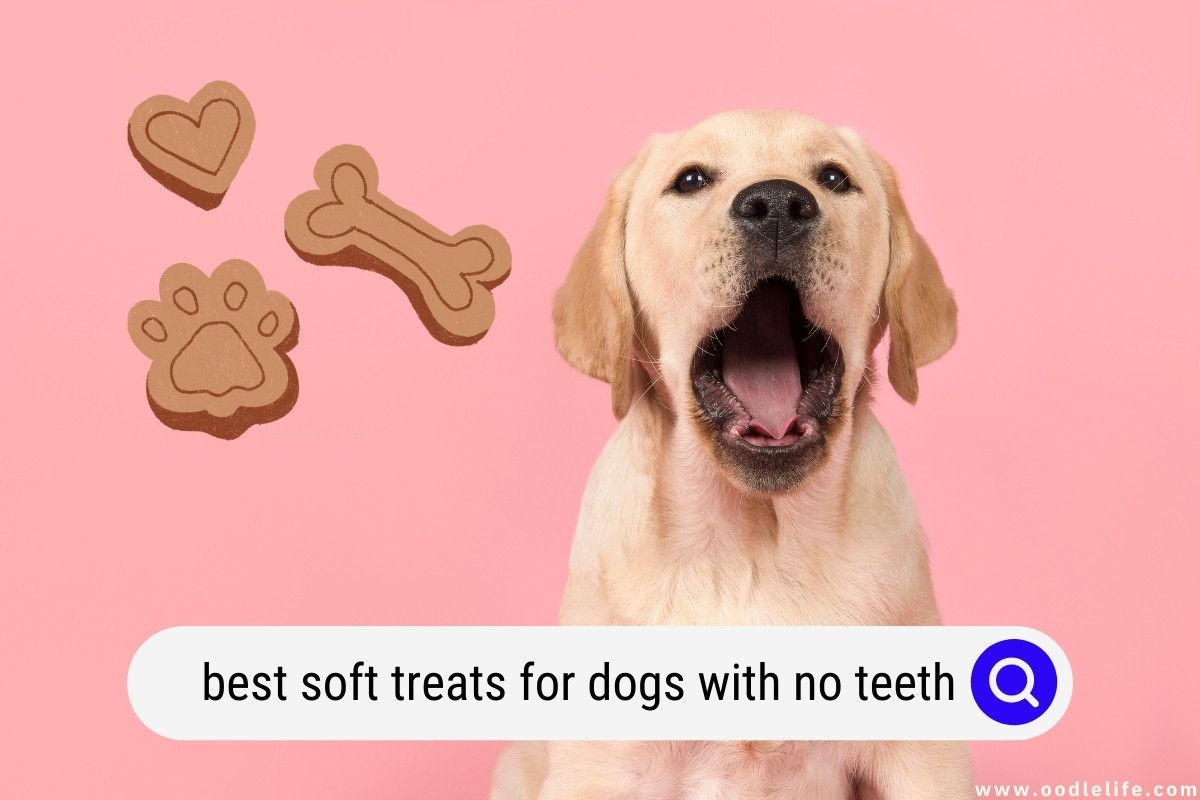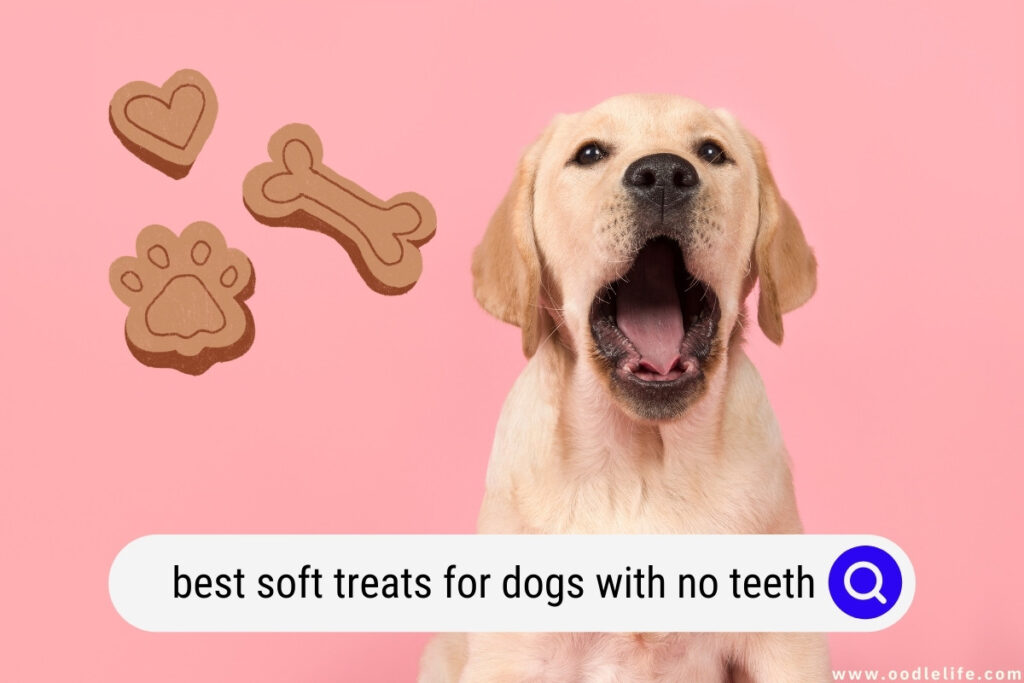 Let's check out some of the best soft treats for dogs with no teeth.
Soft Dog Treats
Thankfully there are plenty of treat options available for dogs with dental issues. Soft dog treats come in all shapes and sizes, so no matter your dog's size or level of tooth loss, there are treats available to keep them chewing away like puppies.
Milk-Bone Soft & Chewy
Milk-Bone has been a go-to dog treat for more than 100 years. While the brand is famous for its bone-shaped crunchy treats, they have a wide variety of options for all dogs – including those who need treats on the softer side.
Milk-Bone Soft & Chewy Dog Treats, Chicken, 25 Ounce
Contains (1) 25-ounce containers of Milk-Bone Soft and Chewy Chicken Recipe With Chicken Breast dog treats
Soft and chewy dog treats made with real chicken breast
Fortified with 12 vitamins and minerals
Great for dogs of all sizes
Loved since 1908
We earn a commission if you make a purchase, at no additional cost to you.
These treats are also healthy. They are made with real chicken breast and fortified with 12 vitamins and minerals. The sugar content is a bit on the higher side, so like with most treats, remember to follow the recommended serving amount.
They have a strong, but not overpowering smell that's bound to bring your dogs running when you open the packaging. Your dog shouldn't leave any crumbs around, but Milk-Bone Soft & Chewy treats break apart easily, so be on the lookout for messes the first few times you feed them to your dog.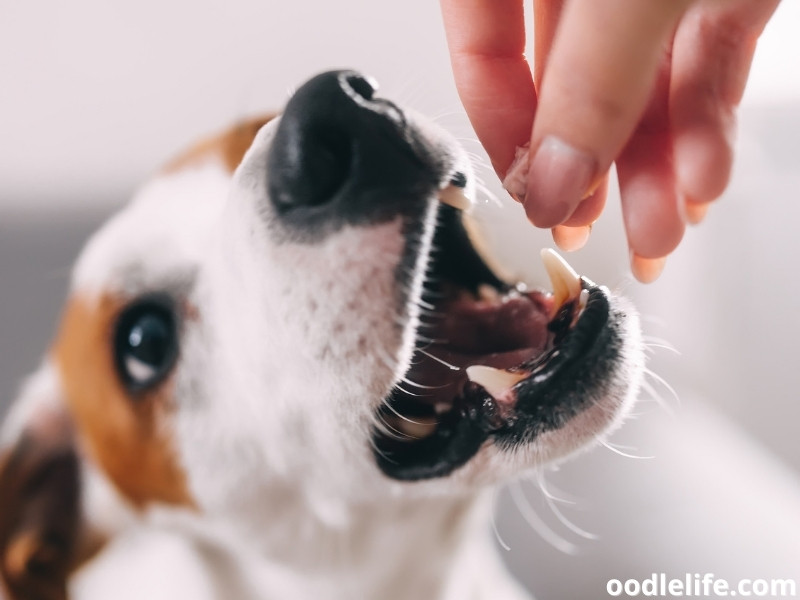 Fruitables Skinny Minis Grain-Free
These are the perfect grain-free soft treats for dogs battling allergies, tooth loss, and weight issues. They are perfect for dogs of any weight, but at less than three calories per treat, Fruitables Skinny Minis Grain-Free Soft Treats are the perfect choice for the older dog that isn't as active as they used to be.
We earn a commission if you make a purchase, at no additional cost to you.
You can thank the lack of sugar for this tasty and healthy treat. Honey provides a bit of sweetness, with chickpeas, pumpkin, chicken, and a few other all-natural items comprising a short ingredient list. You know what your dog is eating with these treats.
Fruitable Skinny Minis Grain-Free Soft Treats are great little treats, emphasis on little. You can give these to a bigger dog, but the size is better for your pint-sized companions.
Buddy Softies
Buddy Softies are healthy treats free of soy, corn, and artificial flavors. Your dog will enjoy one or more of the choices between chicken, bacon and cheese, and peanut butter. These treats are a little over an inch in size, making them perfect for small and large dogs.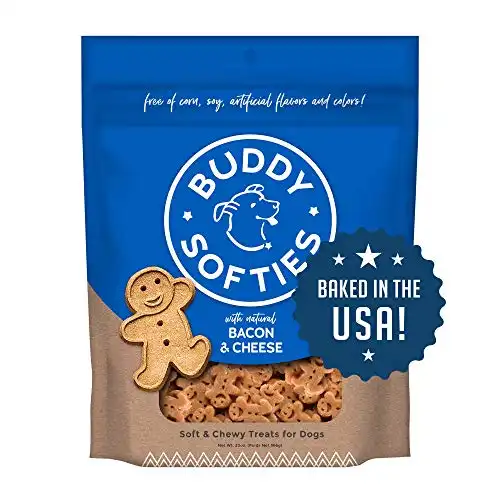 We earn a commission if you make a purchase, at no additional cost to you.
Even healthy treats should be given in moderation, but you can feel ok giving your furry friend an extra or two of these low-calorie morsels.
It's not a requirement for a dog treat to be cute, but the little gingerbread man design makes it feel like you're giving a little buddy to your buddy! So if you're looking for an aesthetically-pleasing, healthy, and flavorful treat for your pup, Buddy Softies has you covered.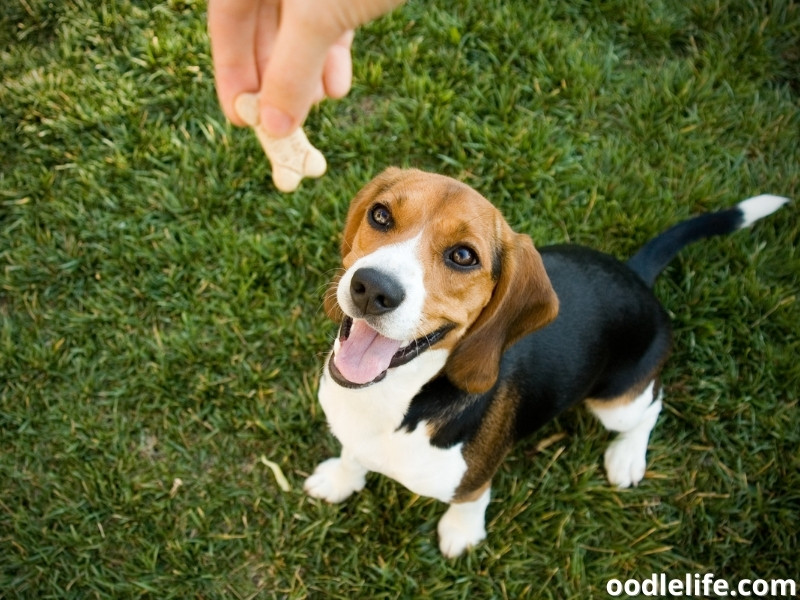 Hill's Soft Savories
Hill's Soft Savories come in both savory and sweet varieties. You can choose beef and cheddar, chicken and yogurt, and peanut butter and banana. They even have a variety pack if your pup enjoys all three flavors.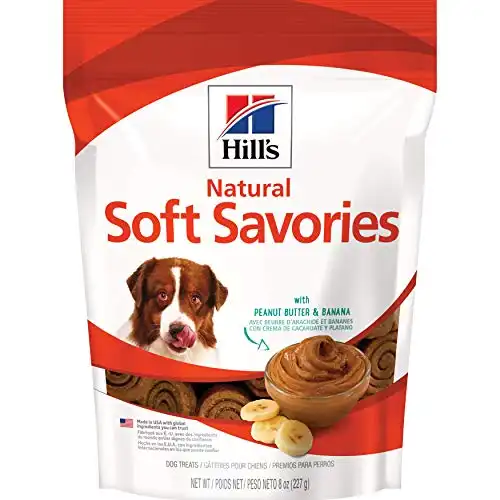 We earn a commission if you make a purchase, at no additional cost to you.
Soft Savories include potato and grain. Both are common allergens for dogs. Keep an eye on your pet if this is one of the first treats to ensure there are no reactions.
Hill's also makes grain-free soft treats in beef and sweet potatoes, chicken and carrots, and duck and pumpkin flavors. They still feature potatoes as a primary ingredient, so if your dog reacts to Soft Savories you could try grain-free to narrow down which ingredient caused the reaction.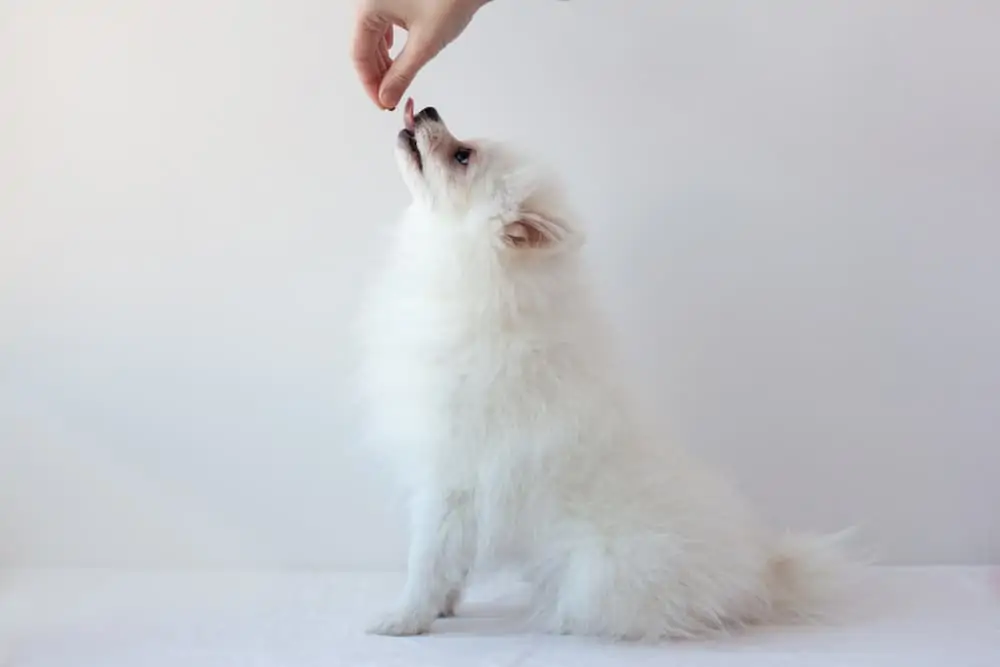 Merrick Power Bites Grain-Free
These grain-free treats provide a protein-backed punch for your canine companion. Merrick Power Bites come in the standard size, but there's also a large variety perfect for bigger dogs – who don't always get enough love in the treat department.
Merrick Power Bites Dog Treats, Real Beef Recipe - 6 oz. Bag
One (1) 6 oz Bag - Merrick Power Bites Dog Treats, Real Beef Recipe
Merrick Power Bites Dog Treats, Real Beef Recipe
Real deboned beef is always the first ingredient in these Merrick dog treats to help build and maintain healthy muscle tissue and energy levels
Beef dog treats packed with big taste and industry-leading levels of protein
Soft dog treats that are great for rewarding or training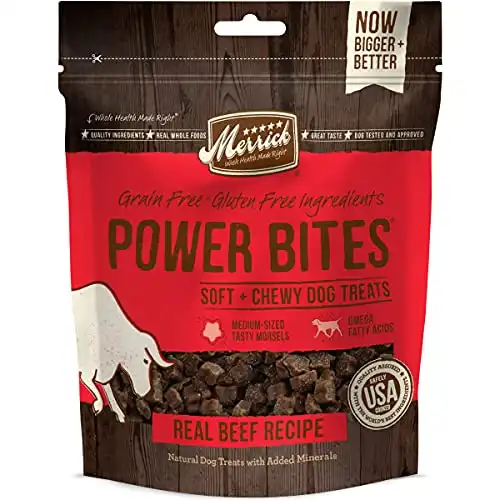 We earn a commission if you make a purchase, at no additional cost to you.
Large dogs need more high-quality protein than smaller breeds, making these a perfect mid-meal snack for your bear-like canine. They are also slightly high in sugar and sodium, so provide them in moderation just like you would any treat.
The big bites come in beef and chicken flavors. Those purchasing the smaller treats for lighter-weight dogs also have rabbit, salmon, and turducken to choose.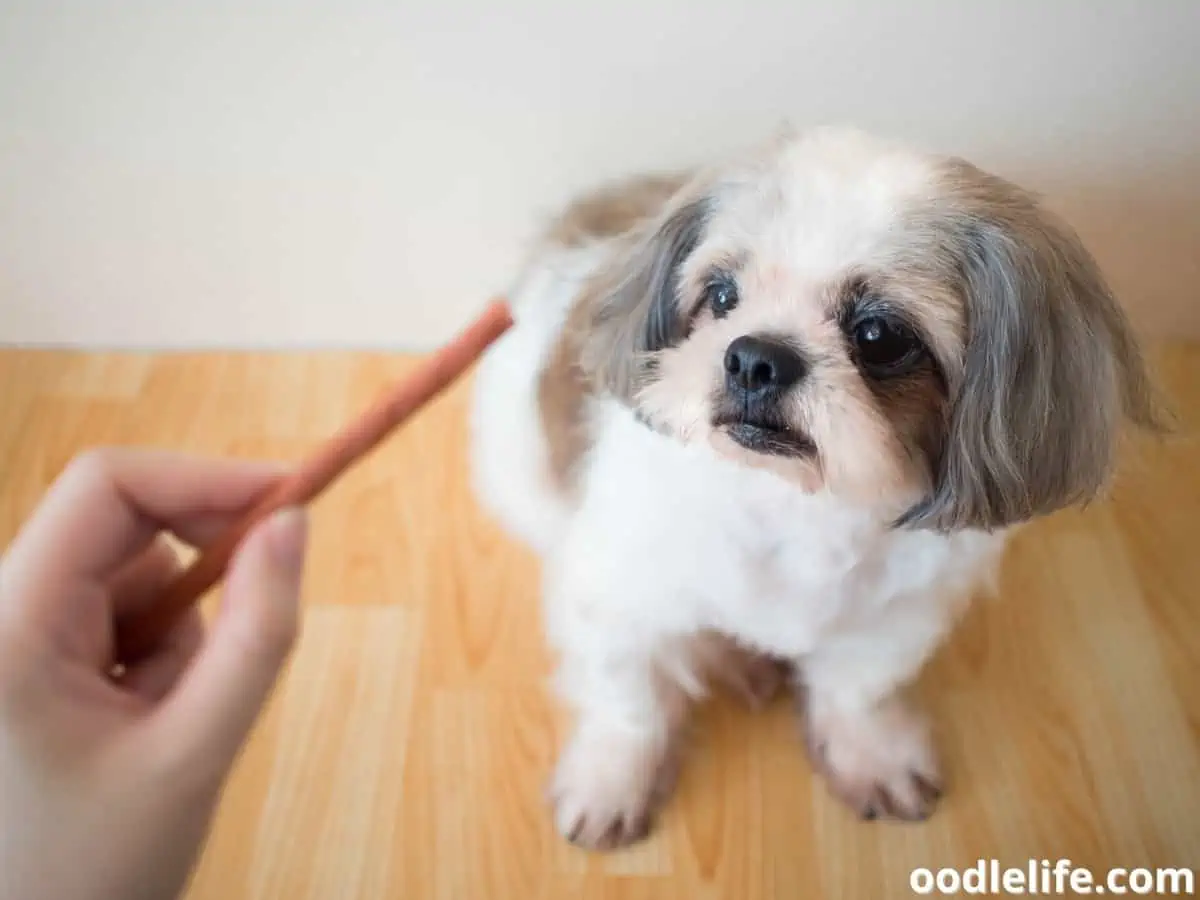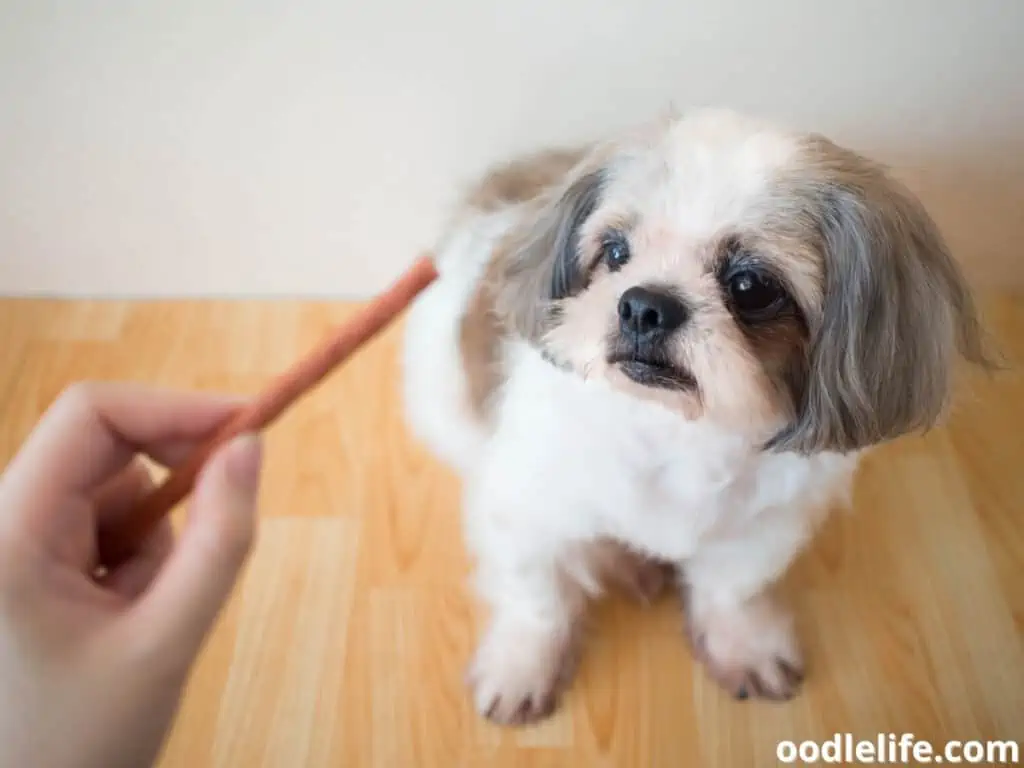 Smart Cookie All-Natural
Smart Cookies are the perfect treat for all dogs, especially those with allergies. They are grain and potato-free and feature only simple and all-natural ingredients.
Flavors like duck and squash, rabbit and pumpkin, trout and apple, and wild boar and sweet potatoes not only sound healthy, but each variety lists these meat and fruit/vegetable combos as the first ingredients listed – so you know you're giving your dog the best.
Fun fact: Sweet potatoes aren't related to potatoes, so there's a much lower chance of your dogs having any reaction to treats featuring this root vegetable.
These treats were developed by dog owners who wanted the best nutrition for their sick pups, and this love carries over into the quality of Smart Cookies.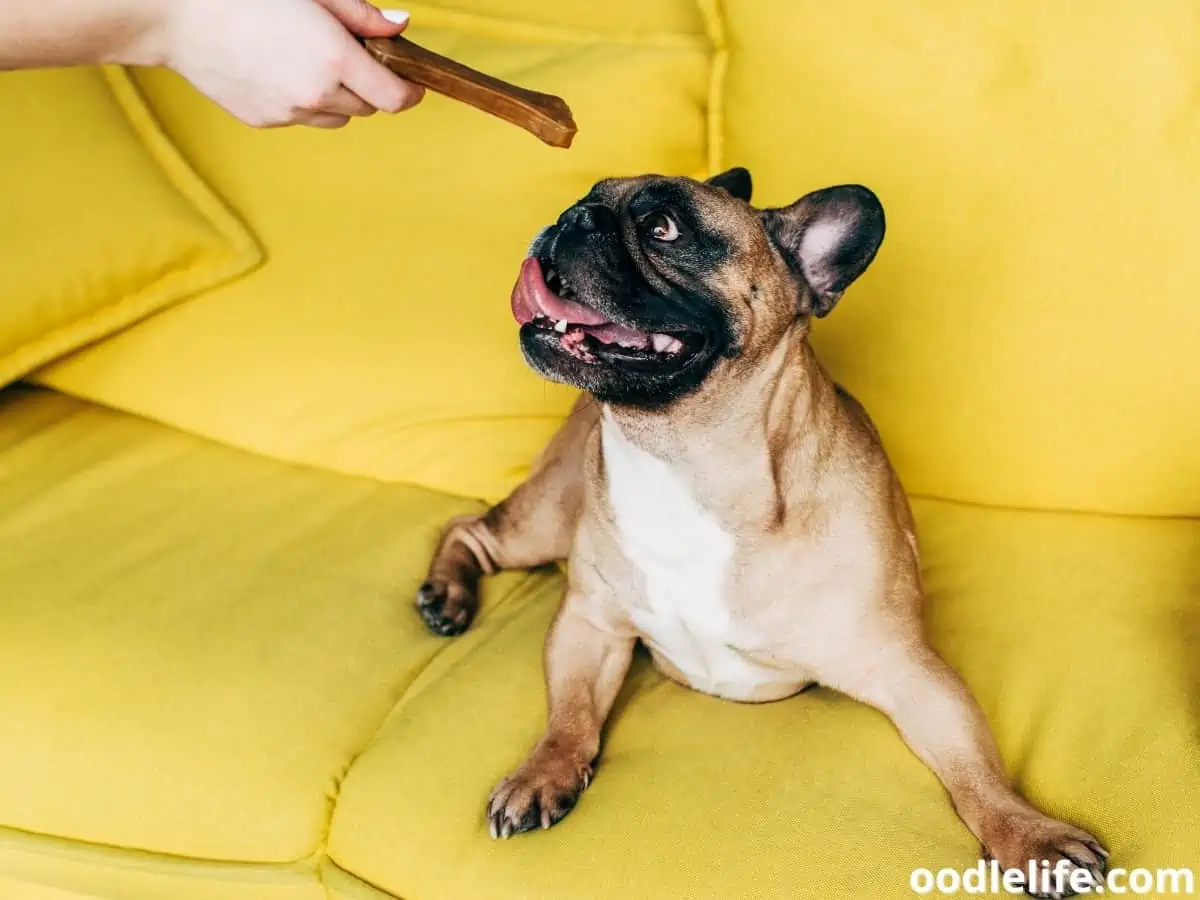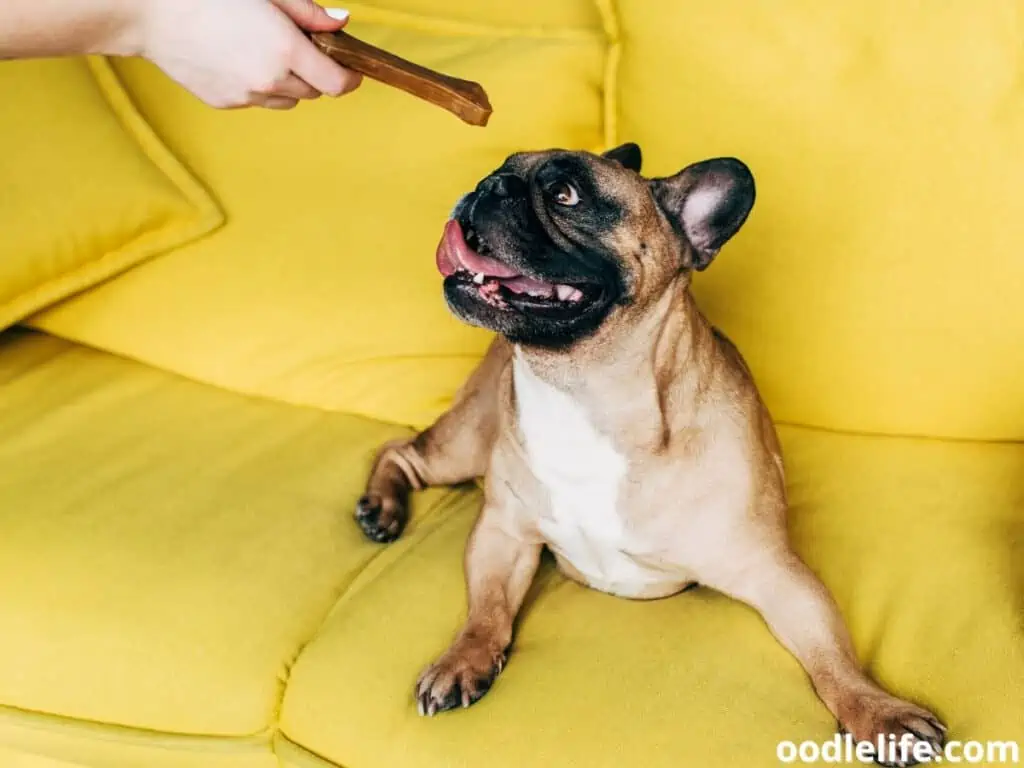 Blue Dog Bakery Peanut Butter Softies
Blue Dog Bakery Peanut Butter Softies are the perfect treat for dogs who enjoy a bit of sweetness. Molasses and peanut butter are two primary ingredients, so provide them in moderation as you would any treat.
Blue Dog Bakery Natural Dog Treats, Softies, Peanut Butter Flavor, 18oz (6 Count)
$29.94
$25.14 ($4.14 / lb)
SOFT-BAKED OUTSIDE, REAL PEANUT BUTTER INSIDE: The delicious taste of real peanut butter and blackstrap molasses in a soft treat; Softies are great for all ages and size dogs; 16.2 Ounce, 6 Pouches
CHEWY, EASY TO DIGEST DOG TREATS: All natural soft-baked dog treats allow for easy chewing and digestion; Made with high quality, natural ingredients including real peanut butter for irresistibly...
DOG TREATS WITH NO ARTIFICAL ANYTHING: Blue Dog's Mission is to make pet treats with naturally sourced, healthy ingredients; There are no artificial colors, flavors, preservatives or animal...
USA MADE WITH INGREDIENTS FROM AMERICAN FARMS: All of our pet treats contain premium, healthy ingredients grown on American farms; We source only human-grade ingredients for all of our treats
HEALTHY DOG TREAT ALTERNATIVE: In 1998, Blue Dog Bakery started making fresh-baked, healthy pet treats; We were the first all natural, premium and low fat dog treat option to be nationally distributed
We earn a commission if you make a purchase, at no additional cost to you.
You won't find any artificial flavors and colors in these peanut butter-flavored treats. They are low-fat and easy for most canine digestion. These softies come packed with grain, so watch out for allergies.
The peanut butter and molasses combination make these a favorite for many dogs, making them great for hiding pills if your dog needs medication. The softness and size are perfect for sticking pills inside and having your dog eat the whole thing before they've discovered you tricked them!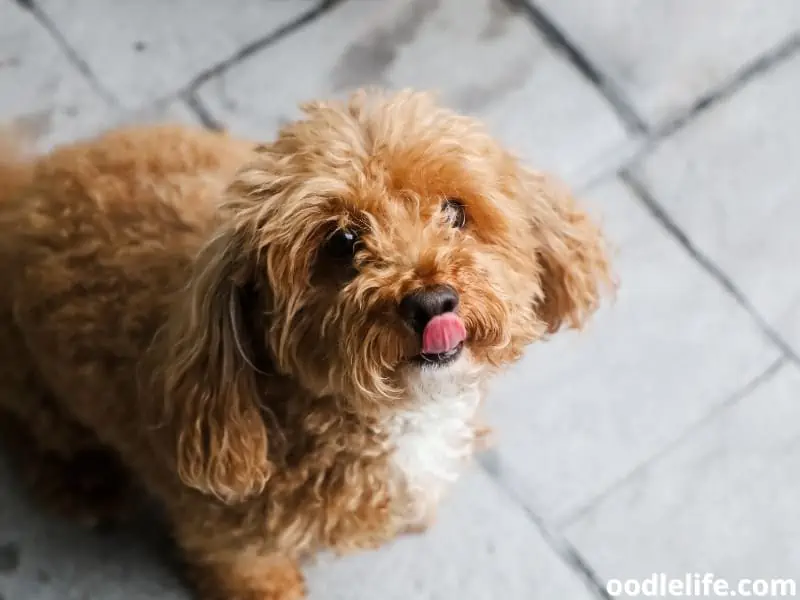 Blue Buffalo Bits
Blue Buffalo Bits Soft-Moist Training Treats are perfect for those who already feed their dogs Blue Buffalo dog food. Meat is the first ingredient listed whatever flavor you choose. There are no by-products or unnatural flavors or colors in these popular treats.
Blue Buffalo BLUE Bits Natural Soft-Moist Training Dog Treats, Chicken Recipe 4-oz bag
REAL CHICKEN FIRST: BLUE Bits dog training treats are made with delicious real chicken as the first ingredient making them an ideal reward for your best friend's best behavior
MEATY TRAINING TREATS: For dogs that love a meaty treat, BLUE Bits are tender, bite-sized morsels that are the perfect size for training. Plus with DHA to help support cognitive development, they're...
WHOLESOME INGREDIENTS: These dog treats don't contain any chicken (or poultry) by-product meals and are free from corn, wheat and soy. Plus, they're free from artificial preservatives like...
HEALTHY DOG TREATS: Blue Buffalo natural dog treats feature the healthy, wholesome ingredients you'll love feeding as much as they'll love eating
Contains one (1) 4-oz bag of BLUE Bits Natural Soft-Moist Training Dog Treats, Chicken Recipe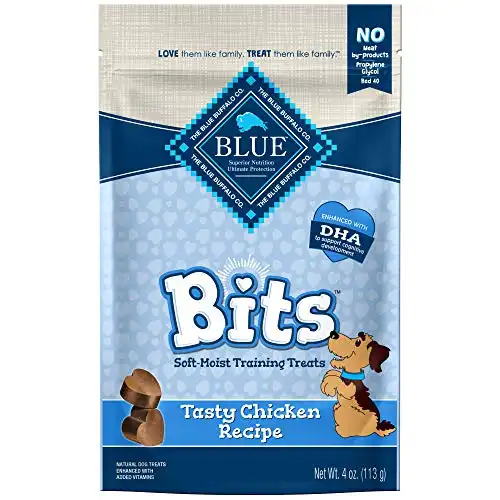 We earn a commission if you make a purchase, at no additional cost to you.
They are enhanced with DHA, which supports cognitive development. Blue Buffalo Bits also features Omega 3 and 6 fatty acids to help improve your dog's skin and coat health. These treats have a note on the label saying they aren't suitable for dogs and puppies under five pounds.
These treats are small and commonly used in Kong and other training toys.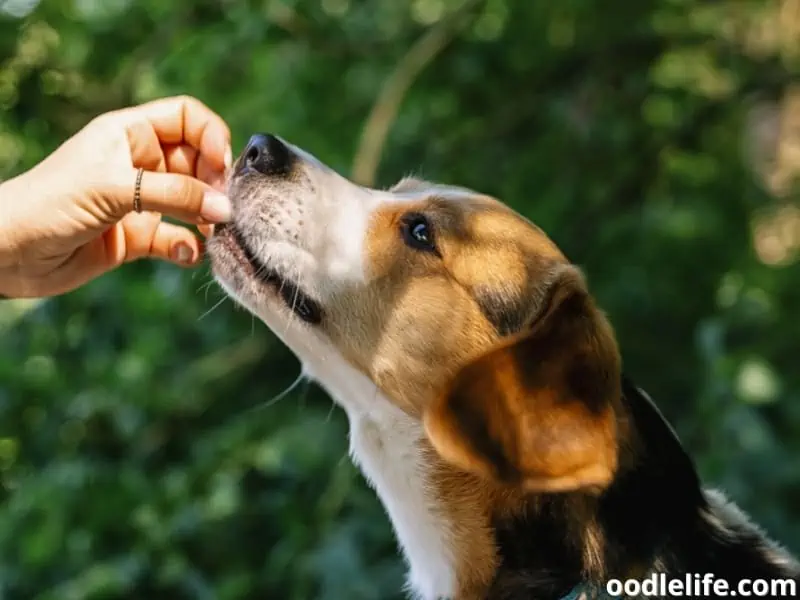 Shameless Pets
Shameless Pets come in a variety of flavors that each focus on different aspects of your dog's health. You can feel confident no matter which variety you choose your dog will have a high-quality treat.
SHAMELESS PETS Soft-Baked Dog Treats, 6oz (Variety Pack, 5-Pk) | Clean, Natural, Grain-Free Dog Biscuits | Promotes Wellness in All Dogs | Made w/ Upcycled Ingredients in USA
$13.99
$11.98 ($1.00 / oz)
TREATS WITH A HEALTH BOOST: We all need a little treat in the afternoon. Give your little monster these soft-baked dog treats (Applenoon Delight), featuring dog-favorite peanut butter, apple, and flax...
EASY ON DOGS' STOMACHS & DIGESTIVE SYSTEMS: Our superfood-infused dog treats are grain-free (no corn, soy, wheat), contain no artificial flavors, and are loaded with wholesome, natural, and...
IDEAL FOR ALL DOG SIZES & AGES: We create dog treats for small, medium, and large dogs and puppies! Since the dog biscuits have a soft, chewy texture, they can be broken into smaller pieces to use for...
MADE WITH UPCYCLED INGREDIENTS & SUSTAINABLE PRACTICES: We rescue unused ingredients and upcycle them to make our treats! This means every bag of our treats decreases food waste while saving valuable...
PROUDLY MADE IN THE USA: All of our creative, delicious treats are made here in the USA by nutritionists using the finest, locally-sourced ingredients.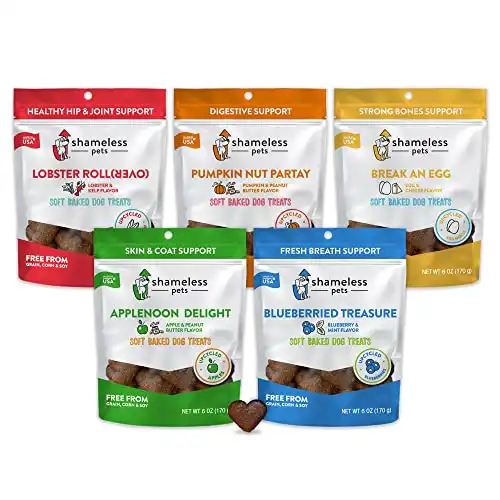 We earn a commission if you make a purchase, at no additional cost to you.
Here is a list of flavor/benefit combos:
Applenoon Delight: Skin and coat
Bananas for Bacon: Skin and coat
Blue Berried Treasure: Fresh breath
Cluckin Carrots: Fresh breath
Break and Egg: Strong bones
Duck Duck Beet: Digestion
Pumpkin Nut Partay: Digestion
Lobster Rollover: Health hip and joint
Shameless Pets cut back on food waste by using ingredients that were going to be thrown away. They only use clean and natural ingredients, so you don't have to worry about the quality of what you're giving your dog. These are great treats for those who care about food waste and want to target specific issues with their pups.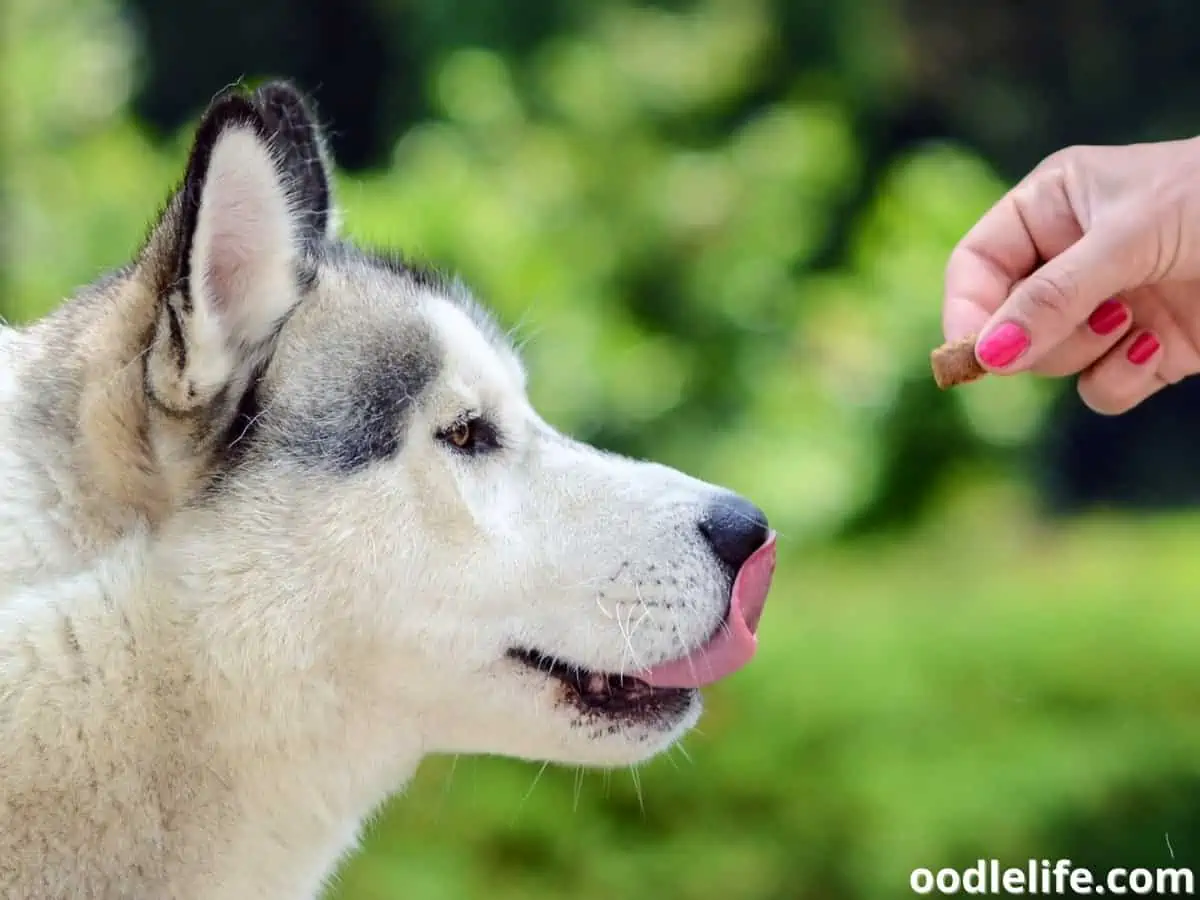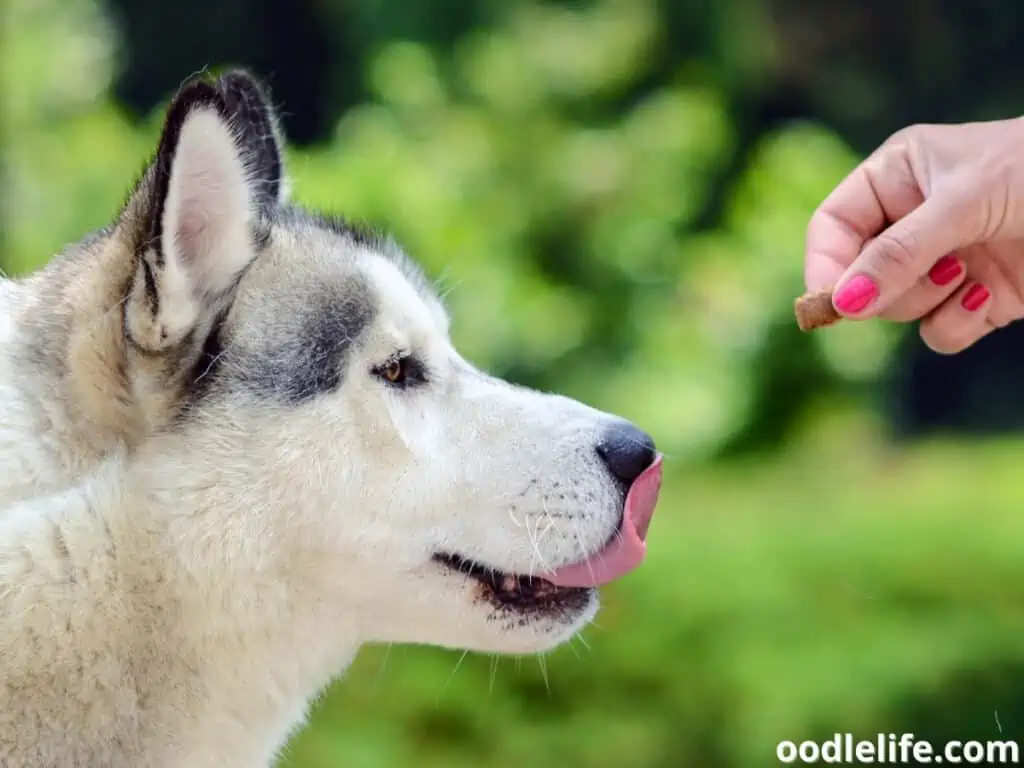 Cesar Softies
The Cesar brand has been producing dog food and treats since 1936. That experience and commitment to quality are present in Cesar Softies. These treats are designed more for smaller dog breeds, but larger dogs who enjoy bite-sized morsels can also enjoy them.
CESAR SOFTIES Chewy Small Dog Treats Filet Mignon Flavor, 18 oz. Pouch (200 Treats)
Contains one (1) 18 ounce 200-count pouch of Cesar Softies Dog Treats Filet Mignon Flavor
Cesar Softies are bite-size gourmet soft dog treats that are ideal for all dog sizes, especially small breed dogs
Cesar Dog Treats contain only seven low calories to help dogs of all sizes, especially small breed dogs, stay healthy
Cesar Softies Baked Dog Treats have a soft texture for easy chewing
Cesar Softies Treats for Dogs come in a mouthwatering filet mignon flavor
We earn a commission if you make a purchase, at no additional cost to you.
These soft treats come in three meaty flavors: chicken, filet mignon, and a trio of porterhouse, chicken, and bacon. All flavors are only seven calories, making them perfect treats for active and older dogs.
Rice and wheat flour are the first two ingredients in these treats, so they aren't recommended for dogs with grain allergies.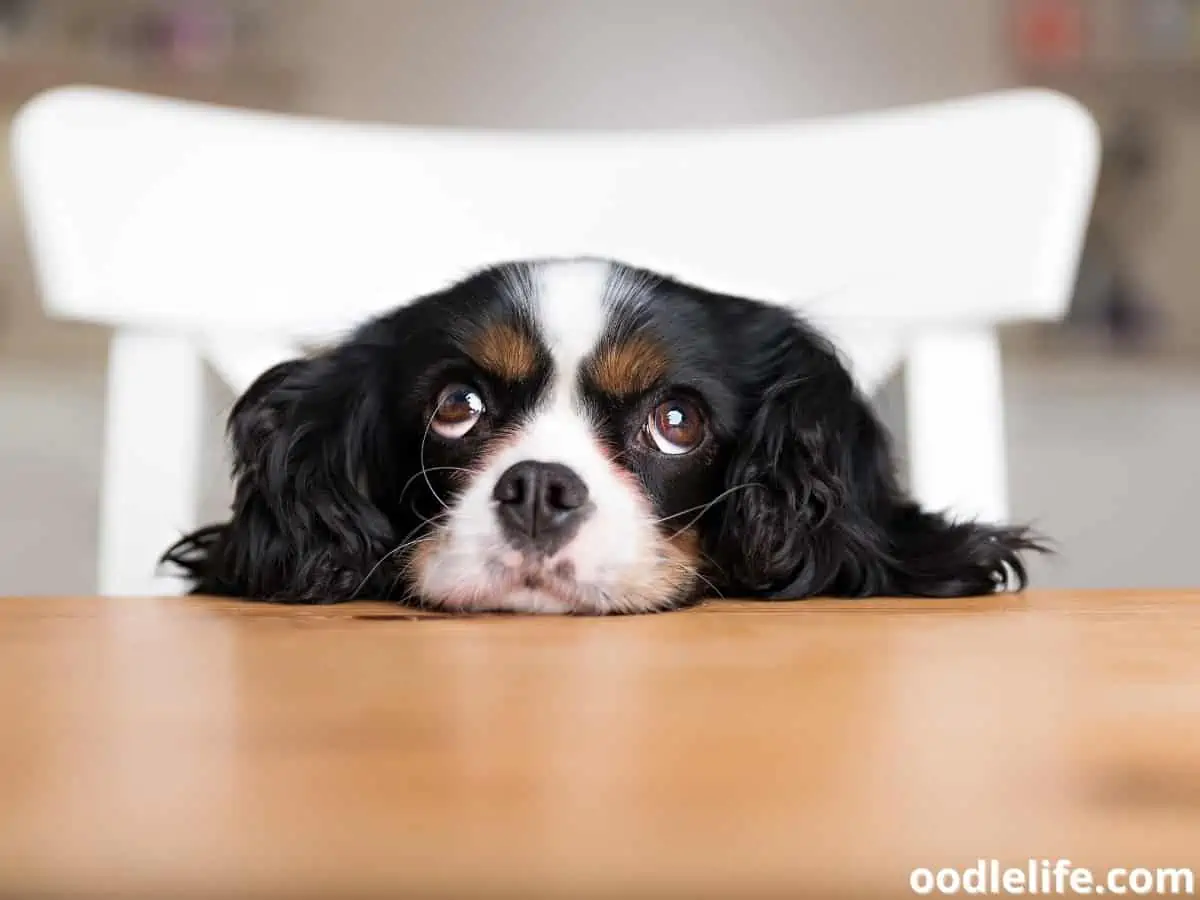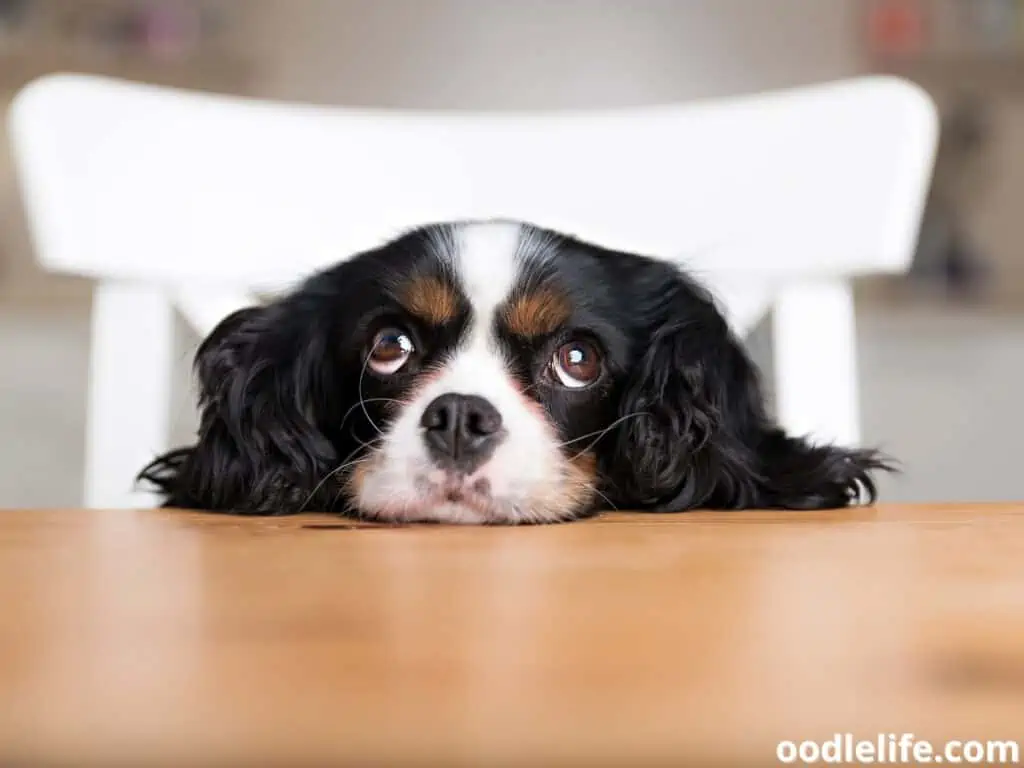 Life Without Teeth
We all want to give our dogs the best care possible. Poor dental health can lead to a variety of health problems, which is why it's important to try our best to keep our pet's teeth healthy from day one. We can use hard treats, dental water additives, and good old-fashioned brushing to help keep our dog's teeth strong.
But some dogs can develop dental disease despite our best efforts. Or, if we are lucky, they have been with us for so long they just get old. No matter the reason, it's good to know that if the time comes they aren't able to chow down the way they used to, we have a ton of treats for dogs with no teeth.