8 Best Maltipoo Breeders in the UK (2023)
Maltipoos are a popular dog breed. Who wouldn't love these intelligent and playful fur babies, right? Besides, Maltipoos are a great choice if you want to own a dog because they are hypoallergenic.
Like Poodles, they have little to no shedding.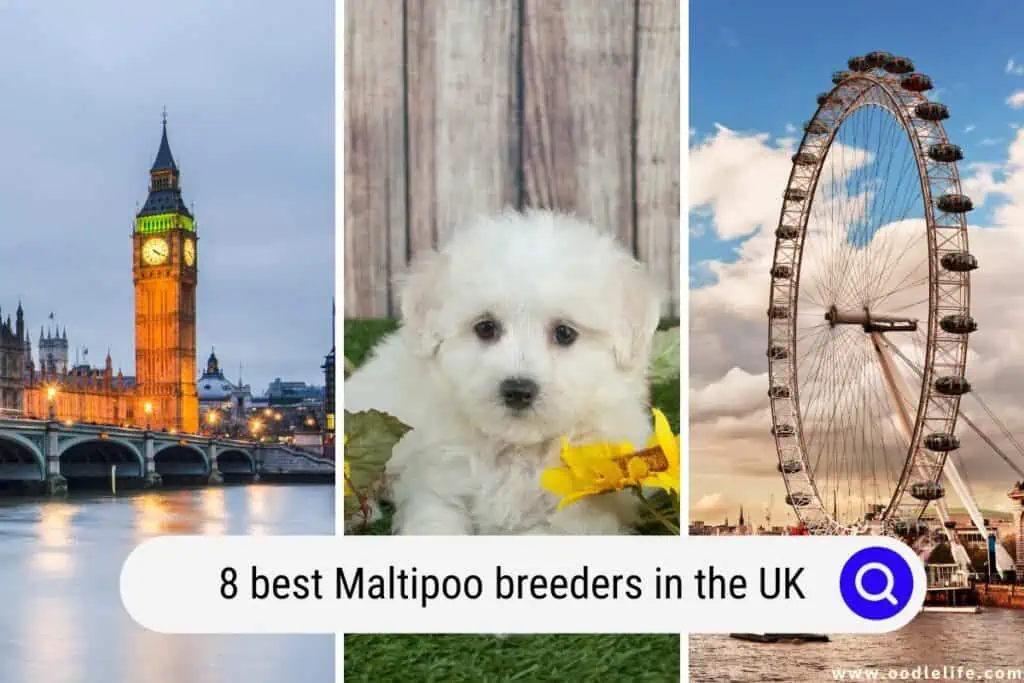 $300 2023 Discount!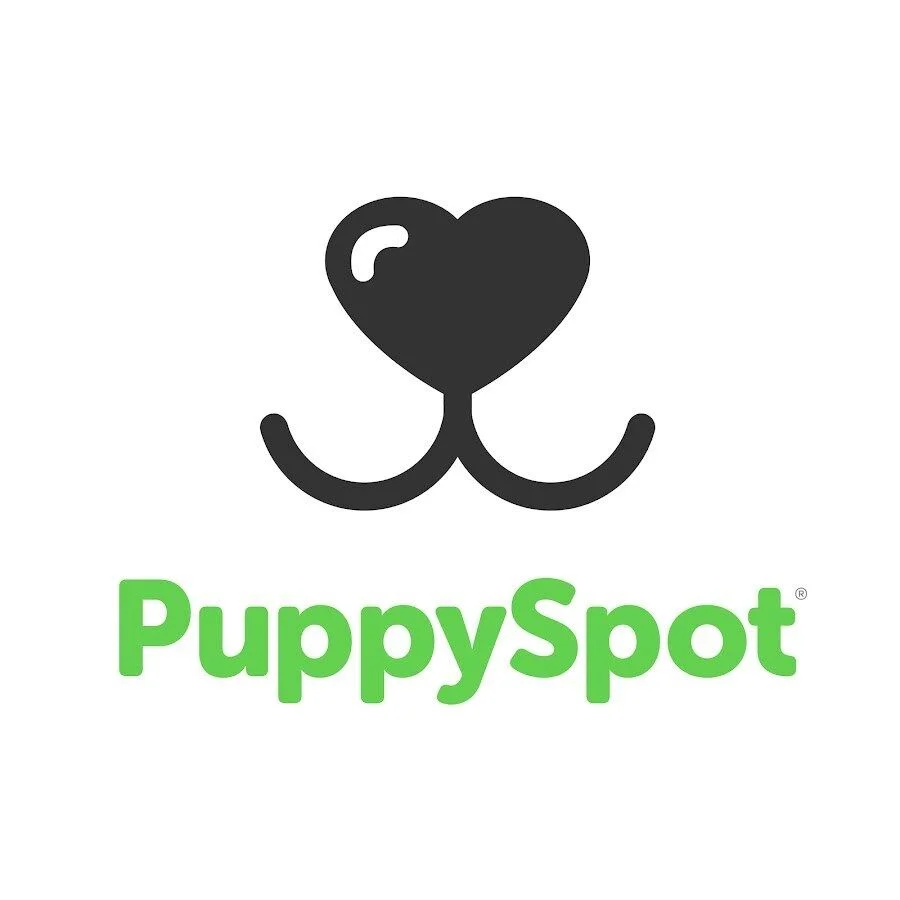 PuppySpot Adoption
PuppySpot is a reputable dog marketplace where you can browse and find compatible puppies right from the comfort of your home. They have placed over 200,000 puppies into homes in the US!
Click through and use the code PUPPY300 for $300 off any puppy adoption.
See Puppies and Save $300
If you're interested in petting Maltipoos, it is crucial to find excellent Maltipoo breeders in the UK.
The Maltipoo Breed in A Nutshell
Before you discover the best Maltipoo breeders in the UK, it is essential to understand first why Maltipoos could be your best pick when choosing a dog breed. Maltipoos are a hybrid breed cross between a Poodle and a Maltese.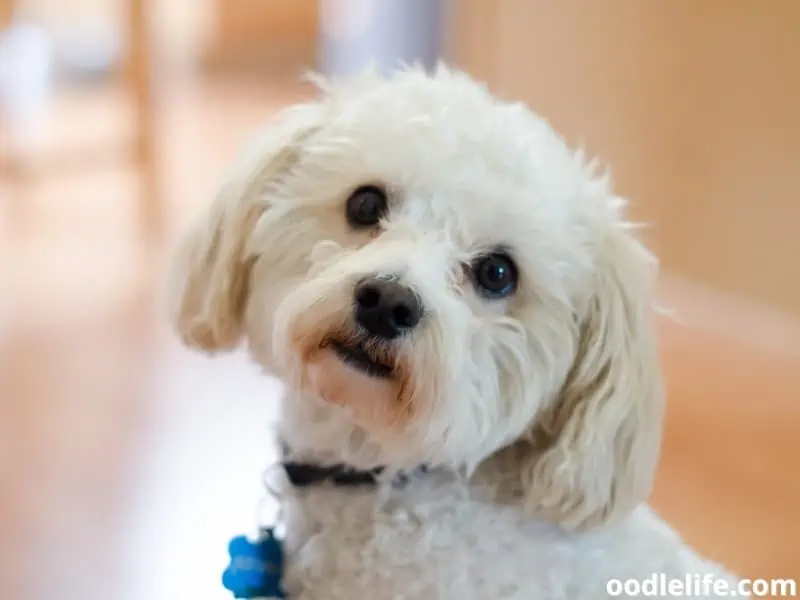 They often come in a curly or stuffy coat, which can be black, blue, brown, gray, silver, or white. Maltipoos are a highly recommended breed, and one reason why is because they are good companions for the family, even when kids are around.
Since Maltipoos are small in nature, expect males and females to look quite the same in size. Depending on the genes they inherit from their Poodle and Maltese parents, they can weigh between five to twenty pounds and eight to fourteen inches tall.
Top Maltipoo Breeders in the UK and Where to Find Them
Since Maltipoos are hybrid dogs, it's best to find an excellent breeder in the UK. This way, you can ensure that the dog you buy is in the best health condition. Not only that, but you will be less likely to get illegal documents when purchasing Maltipoo.
Here are eight reputable Maltipoo breeders around the UK:
1. Blue Valley Maltipoos
Blue Valley Maltipoos is a family-based Maltipoo breeder located in Wales. It is owned by Blue and Lenny Wolfe, who lives a simple life while raising their puppies. They are dog lovers who enjoy growing their own veggies too.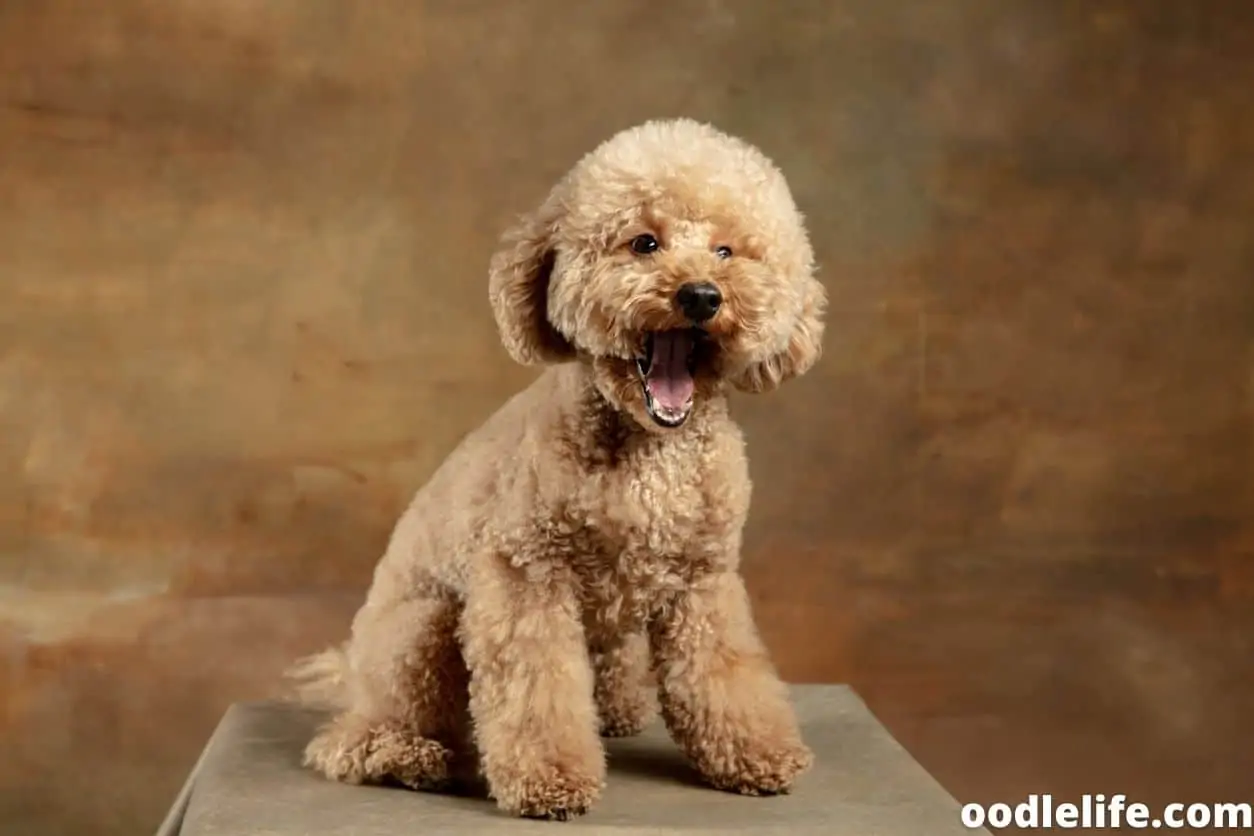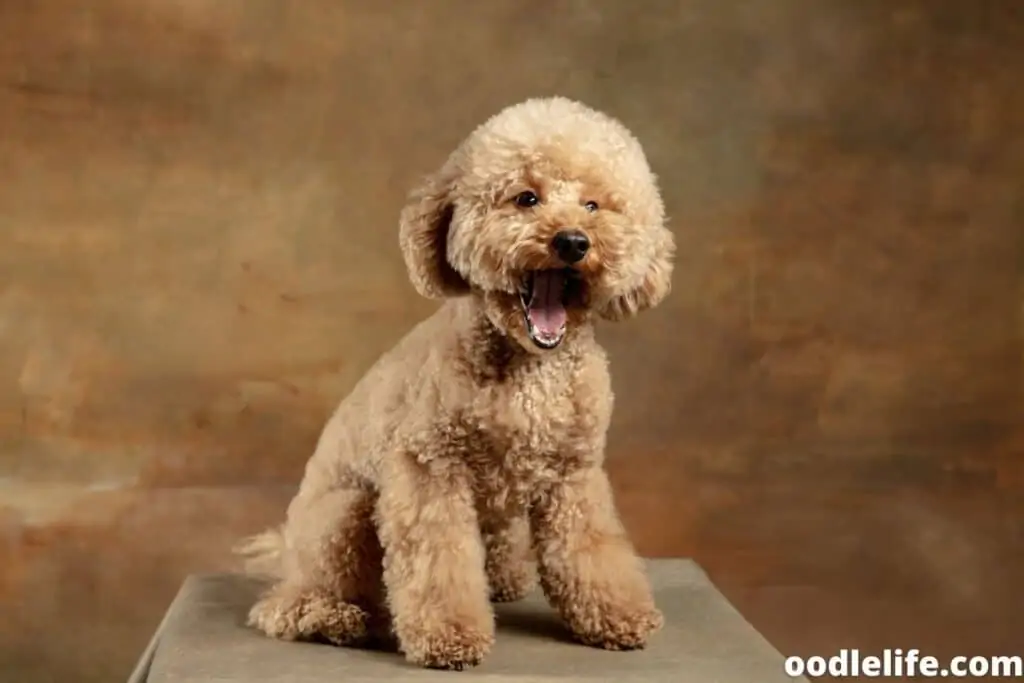 The owners of Blue Valley Maltipoos allow their puppies to snuggle up in their bedrooms. They will then be taught to socialize and learn life skills daily from 4 weeks old.
Though the puppies live with the owners, they ensure their pooches are health screened. They will also be thoroughly vet-checked before leaving the household.
Contact Details:
Website: https://www.bluevalleymaltipoos.co.uk/
Phone: 07956 015 900
Email: [email protected]
Location: Wales, United Kingdom
2. Botten's Doodles
Botten's Doodles is one of the most reputable dog breeders in the UK. They raise Maltipoos, Poochons, Doodles, and Cockapoos. 
Bottens Doodles take pride in the quality of the dogs they are breeding. They ensure that the dog parents who will undergo breeding are veterinary checked and DNA tested. They do this to check if the parent dogs have diseases.
For six years, Botten's Doodles has acquired an excellent reputation as a dog breeder. They are fully licensed to four Stars with King's Lynn and West Norfolk Borough Council.
Contact Details:
Website: https://www.bottensdoodles.com/
Phone: 07494 472 558
Email: [email protected]
Location: Norfolk, United Kingdom
3. Daisy's Kennels
Another well-known and reputable dog breeder in the UK is Daisy's Kennels. They take pride in raising healthy, high-quality Maltipoo, Cockapoo, and Cavapoo puppies.
Daisy's Kennels prioritize the health of the puppies they sell. They ensure that each puppy has unique traits that their new owners will love.
Daisy's Kennels guarantee they are fully licensed, making them one of the UK's leading hybrid pet dog producer. They also allow their local council inspects their establishment to ensure the safety of their dogs and puppies.
Contact Details:
Website: https://www.daisyskennels.co.uk/
Phone: 07934 900 994
Email: [email protected]
Location: Dungannon, United Kingdom
4. Douglas Hall Kennels
Located in the Lancashire countryside, Douglas Halls Kennels is a family-run business with a passion for dogs. As one of the UK's best dog breeders, DHK ensures that all of the Maltipoo puppies they sell are healthy and undergo veterinary check-ups. 
Douglas Hall Kennels have fully licensed breeders regulated by the Pendle Borough authorities. DHK operates under a five-star animal welfare license as a breeder and seller of pets.
DHK breeders ensure that all the Maltipoos and other breeds they sell are raised to the highest standards. They also provide their clients with Royal Canin Puppy food to help them settle their new puppies.
Since petting a dog for the first time is life-changing and challenging. Douglas Hall Kennels can guide you throughout the process. They can help you find the perfect Maltipoo based on your needs.
Contact Details:
Website: https://www.douglashallkennels.co.uk/
Phone: 07779 956 076
Email: [email protected]
Location: Burnley, Lancashire
5. Henley Cavapoos and Maltipoos
Henly Cavapoos and Maltipoos are licensed family breeders of Maltipoo and Cavapoo puppies. With their 90 years of experience, their three generations of certified breeders strive to produce socialized and healthy puppies.
Henly Cavapoos and Maltipoos treat their dogs as family, so they raise them in their living rooms, ensuring their Maltipoos are safe and comfortable in their environment.
Unlike other Maltipoo breeders in the UK, Henley Poos don't accept visitors to ensure the well-being of the dogs they raise. You can only visit them if they find the right puppy for you.
Worry not because they test their dogs by considering the Kennel Club Assured Breeder Scheme's recommendations. Besides, all dogs are vet checked before leaving their home.
Contact Details:
Website: http://www.henleypoos.co.uk/
Email: [email protected]
Location: South East England, United Kingdom
6. Kellys Kennels
Kellys Kennels are licensed UK dog breeders. They ensure that all the Maltipoos they sell undergo veterinary supervision.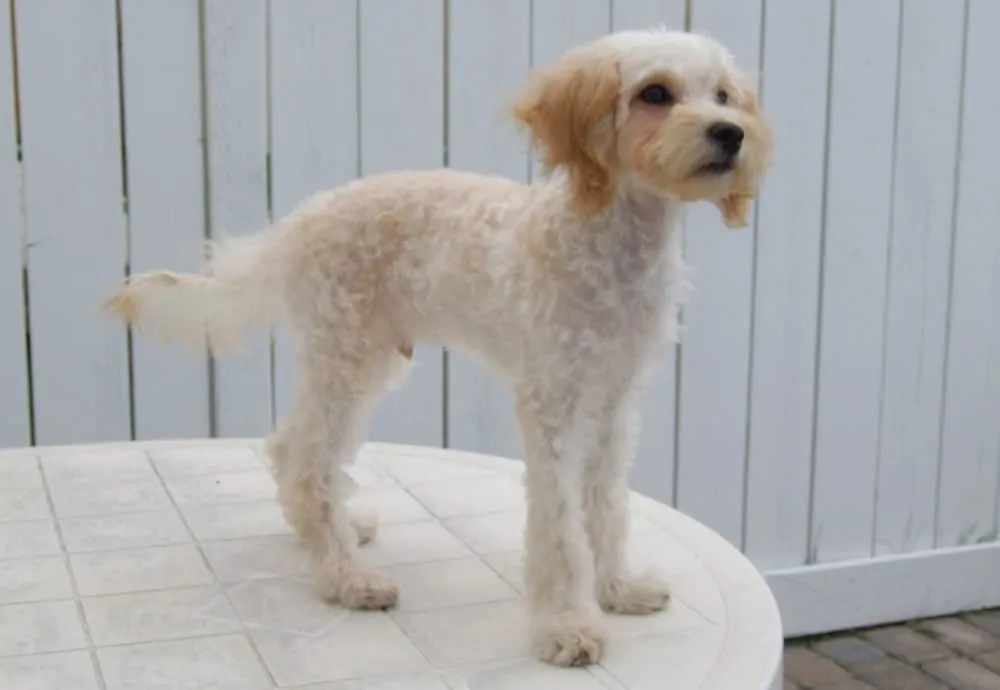 Kellys Kennels have been breeding dogs for three generations, ensuring the customers of their experience as Maltipoo breeders in the UK. They also support their clients in being the new owners of the puppies they sell. This is crucial because Maltipoos may develop separation anxiety when exposed to a new environment.
What Kellys Kennels' clients love about this UK dog breeder is their transparency regarding all the information about the puppies they sell. If you're very particular about the height, weight, and other qualities of the dog you want to buy, you may contact Kellys Kennels, and they will be more willing to answer all your queries.
Contact Details:
Website: https://www.kellyskennels.co.uk/
Phone: 07807 047 619
Email: [email protected]
Location: Brookside Farm, Warrington
7. MLA Pets
MLA stands for My Little Angels Pets, which produces high-quality Maltipoos. It is a family-run Kennel Club assured breeding program located in the heart of West Midlands.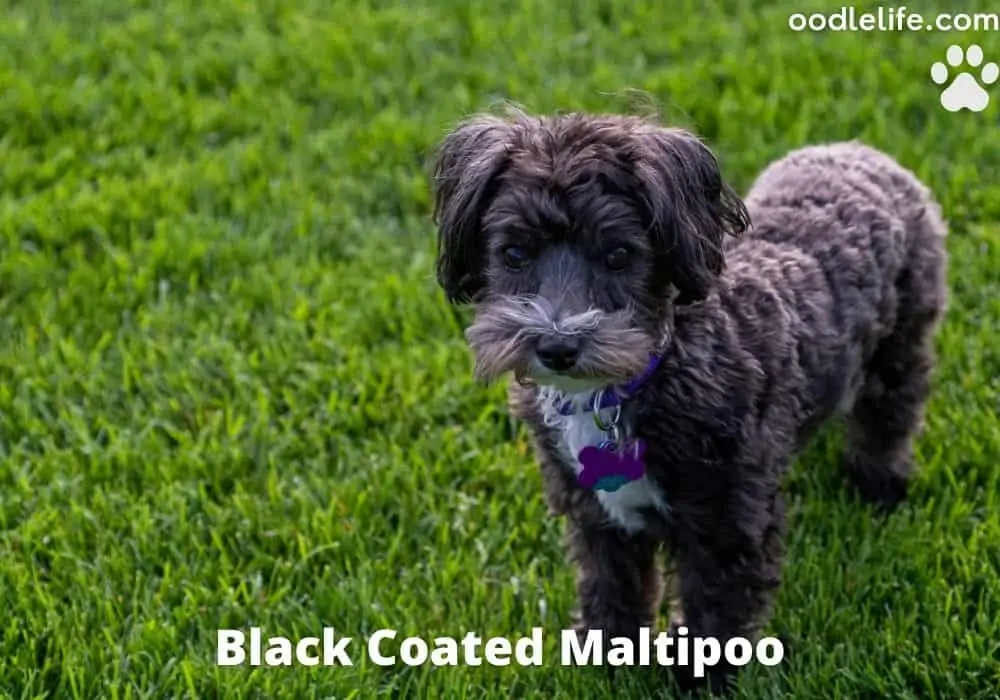 MLA is dedicated to preserving and developing Maltese, Maltipoo, and Poodles, particularly those from the Korean Bloodline. They also produce non-shedding coats, which are perfect for those who have allergies.
With years of experience producing high-quality Maltipoos and other dog breeds, MLA ensures that they have happy, healthy, and well-balanced puppies. MLA's breeding program is also based on their careful selection for genetic strength.
Contact Details:
Website: https://mlapets.com/
Email: [email protected]
Location: Birmingham, United Kingdom
8. Posh Poos LTD
Posh Pups is a certified and licensed Maltipoo breeder. They also breed Cavapoochon puppies in Surrey.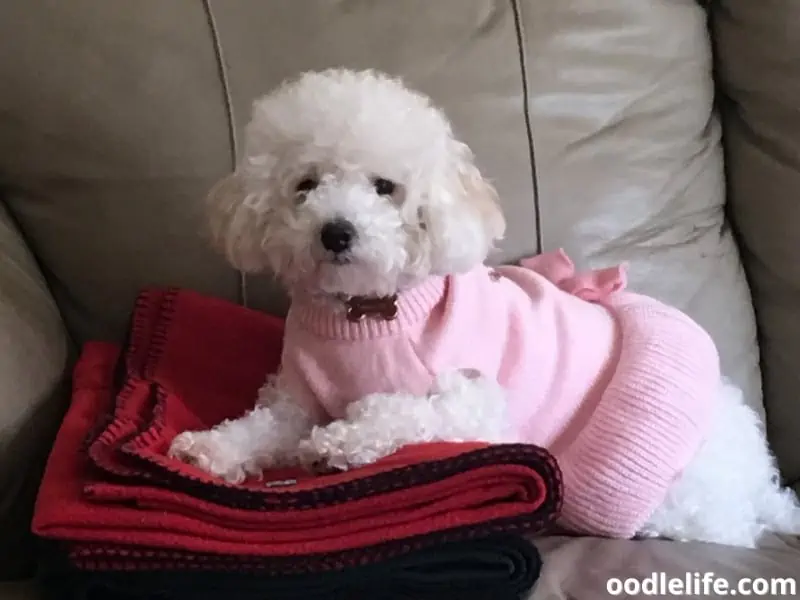 Maltipoos from Posh Poos come from KC-registered, health-tested parents, so expect high-quality Dogs from them. They also collaborate with a reputable veterinary practitioner, ensuring that every Maltipoo they have takes regular visits from the vet.
When you buy a dog from Posh Poos, your Maltipoo will have a complete and thorough vet check and receive a microchip and their first-ever vaccination.
Contact Details:
Website: https://poshpoos.co.uk/
Phone: 07394 695 598
Email: [email protected]
Location: Virginia Water, United Kingdom
Why Own A Maltipoo?
Of all the dog breeds in the world, why pet a Maltipoo? One of the best reasons is that Maltipoos are an affectionate and gentle dog breed that is perfect if you have kids at home.
You don't have to worry about hurting your kids when dogs are around since Maltipoos are not aggressive. As mentioned earlier, they are hypoallergenic dogs, so if someone in your home has allergies, you don't need to worry anymore.
Maltipoos have little to no shedding, so it's another reason to love them, especially if you're annoyed with seeing dog fur everywhere. They are also easy to train; you can use food as a reward in a positive training method.
Owning a Maltipoo is fun and less challenging. They are also exciting to be with. If you have decided to pet a Maltipoo, try to visit one of the Maltipoo breeders in the UK from our list.
They will be more than happy to assist you in owning this amazing dog breed.