8 Best Poodle Breeders in the UK (2023)
Poodles have a well-deserved reputation for being great pets and fun additions to any family. Although Poodles are most often praised for their good looks and high energy levels, they have much more to offer. This dog is a devoted family pet with numerous skills.
They are easy to train because they learn quickly. Considering these qualities, it's hard to think of anyone who wouldn't like having their very own Poodle.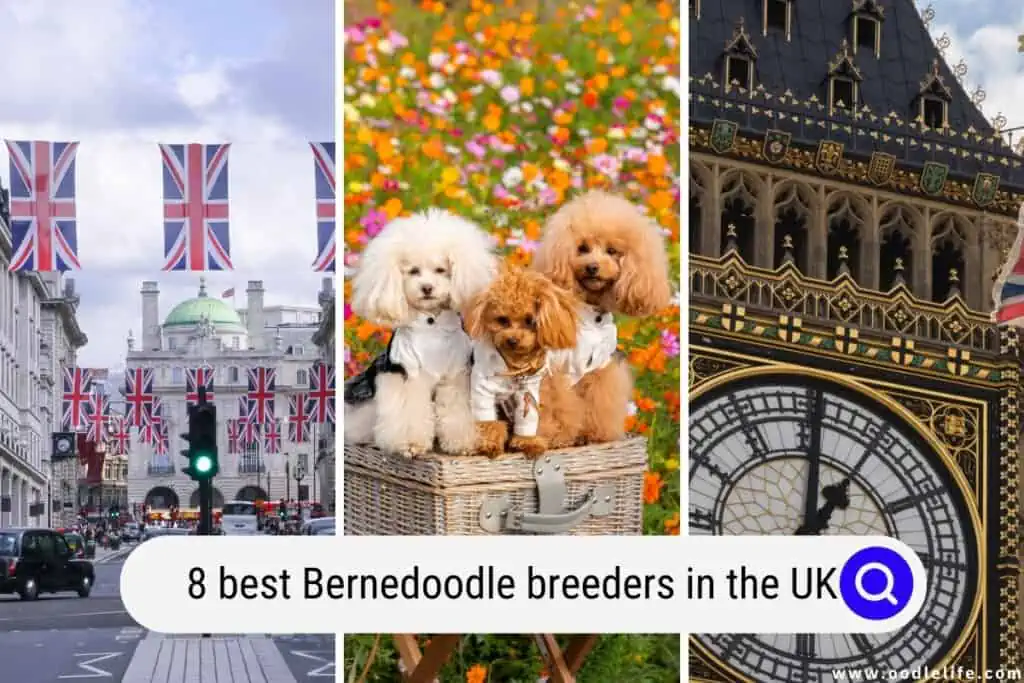 $300 2023 Discount!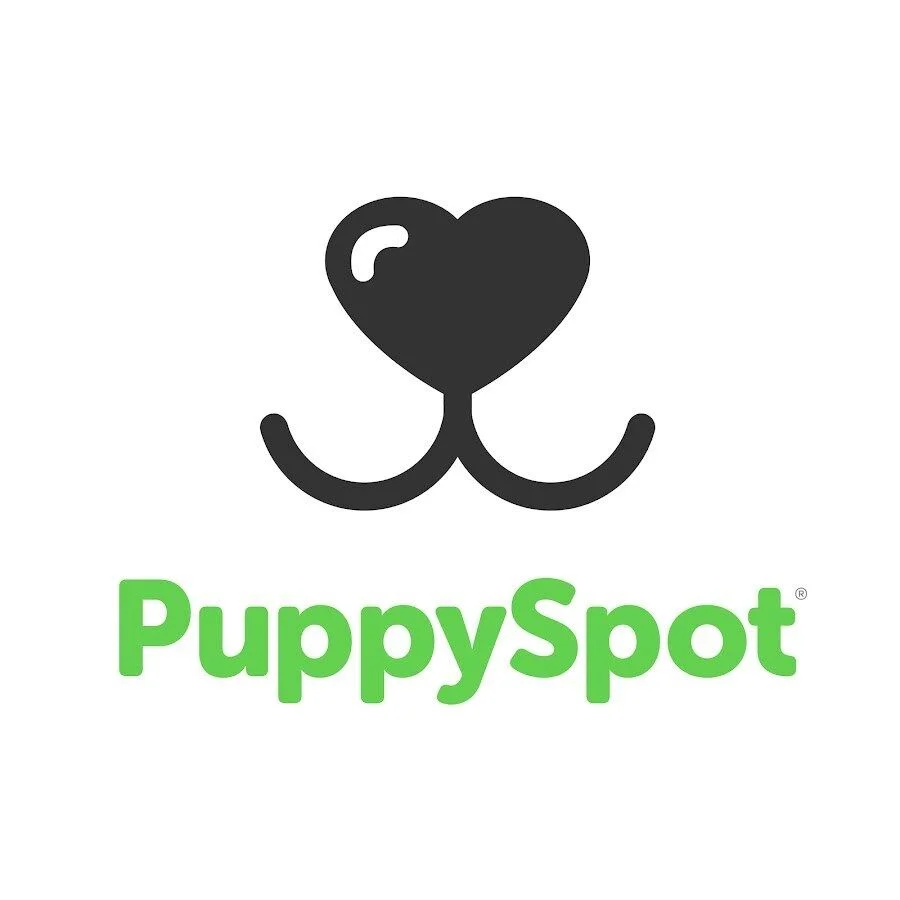 PuppySpot Adoption
PuppySpot is a reputable dog marketplace where you can browse and find compatible puppies right from the comfort of your home. They have placed over 200,000 puppies into homes in the US!
Click through and use the code PUPPY300 for $300 off any puppy adoption.
See Puppies and Save $300
We've compiled the top 8 Poodle breeders in the UK and included some helpful hints for selecting a reputable local breeder to help you find a high-quality Poodle. Let's be honest, we may feel anxious or lost while tracking down a reliable dog breeder in the UK. But rest assured that we'll help you every step of the way so that you can avoid being taken advantage of by a dishonest breeder.
Best Poodle Breeders in the UK
So here are the top eight Poodle breeders in the UK to help you choose the ideal Poodle for your family. These breeders are not listed in any particular order since everyone has their set of standards when it comes to owning that adorable Poodle.
1. Eronel Schnauzers & Poodles
Breeders in Eronel are known for their work with black Miniature Schnauzers and silver Toy Poodles. Customers praised the exceptional after-sales service provided by the family breeders. This is available mainly to new owners who need advice or support with raising and caring for their new puppy.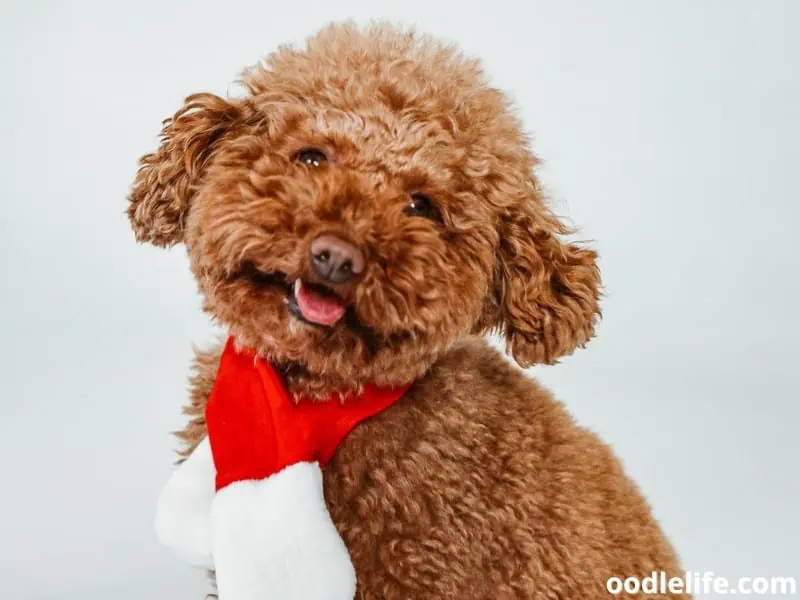 Eronel guarantees that the puppy you purchase from them has been well-cared for and is in excellent physical condition. The fact that they are members of the Kennel Club Assured Breeders Scheme and Council Approved demonstrates that they meet the industry's high breeding criteria.
So, if you're seeking outstanding service and well-bred puppies, Eronel has you covered.
Contact info:
Website: https://eronel-schnauzers-poodles.co.uk/
Phone: 07877 622 126 or 01792 897 873
Email: [email protected]
Location: Swansea, Wales
2. Argentcymru Standard Poodles
Argentcymru Standard Poodles believes that their high-quality standard Poodles have the best temperaments and are therefore the best choice for a pet.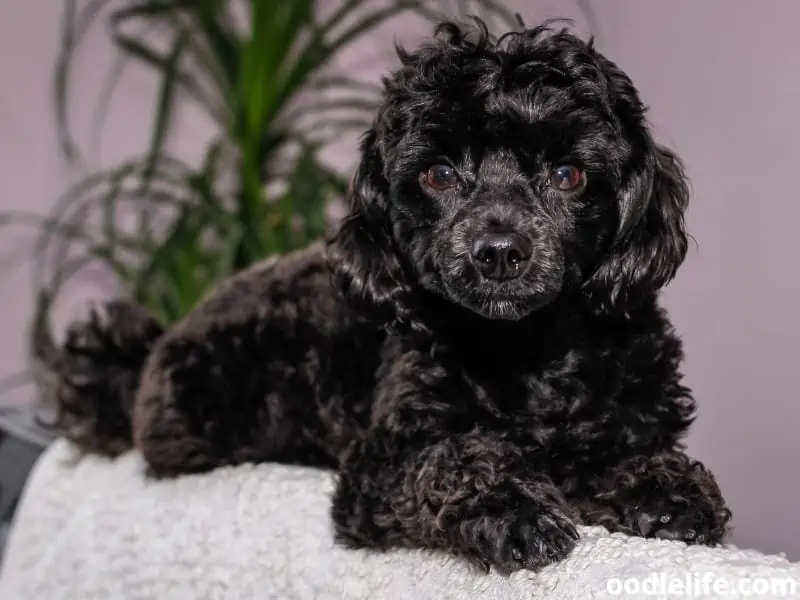 The breeders at Argentcymru adhere to Kennel Club guidelines concerning the maximum age of a dam and the amount and frequency of her litter. There may not be much litter per year, but the wait will be well worth it. The dogs have a comfortable indoor home with their owners, where they receive excellent attention and maintenance.
Look no further than Argentcymru Standard Poodles for a top-notch Standard Poodle.
Contact info:
Website: https://www.argentcymrustandardpoodles.com/
Phone:  07792282831 01633 675818
Email: [email protected]
Location: Newport, South Wales | Gwent, South Wales
3. Seabeach Poodles
Seabeach Poodles have been raising top-quality Toy and Tiny Toy Poodles for over 25 years. The exceptional quality of care they provide is evident by the 5-star rating on their license. Why not?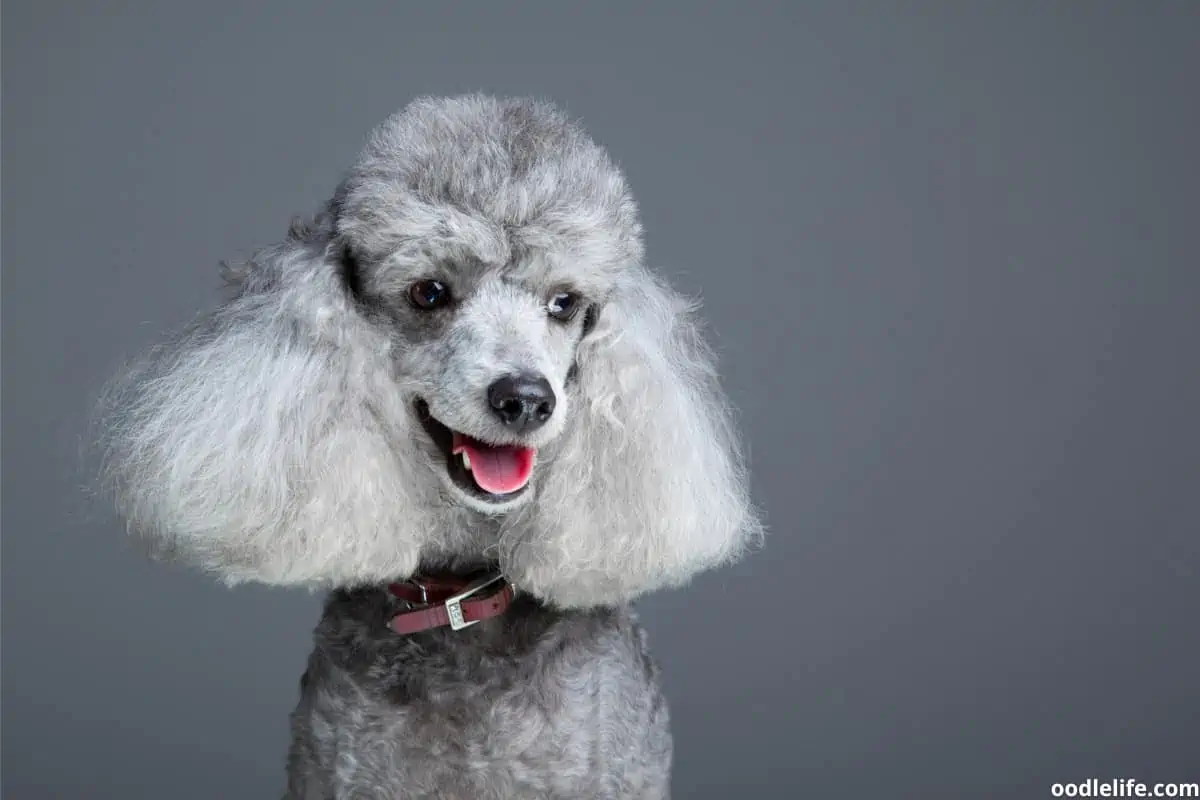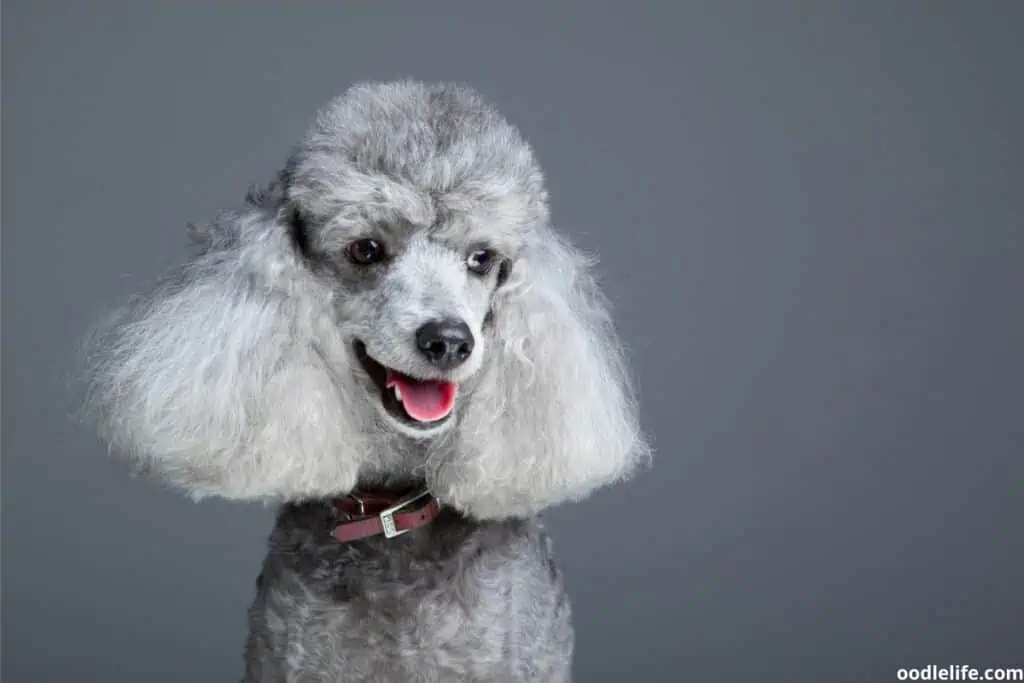 They love and care for their dogs as if they were their children and they wish to extend this through their great pet-sitting services!
As far as Seabeach breeders are concerned, a successful breeding cycle begins with extensive preparation, including thorough health testing of both the dam and the sire. They take great satisfaction in using the Kennel Club's Co-efficiency breeding scores to produce purebred dogs with no genetic connections.
Having learned this, you should be able to find purebred Poodles that will do well in your home.
Contact info:
Website: https://seabeachpoodles.co.uk/
Phone: 01493 300 799 or 07813 811 929
Email: [email protected]
Location: Norfolk , England
This highly recommended breeder may not be producing puppies at the moment, reach out to them and let us know if you have any luck!
4. Vanitonia
The show kennel Vanitonia was founded by Roger Stone and Graham Thompson in 1962. It's a breeder of Standard and Miniature Poodles as well as other purebred cats and dogs. Lee Cox, a 5 Star licensed breeder with the Sedgemoor District Council, joined the crew in 1992.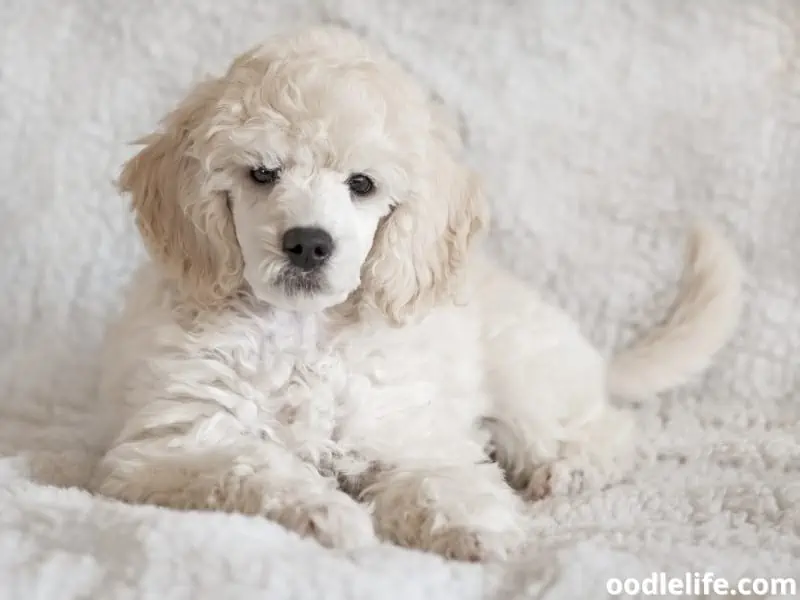 Kennels at Vanitonia are located on the property's stunning grounds fitted for puppies wherein they can immediately start interacting with each other. They place a high value on the well-being of their canine companions, so both parents and offspring are subjected to exhaustive screenings ensuring a nice quality of life.
Contact info:
Website: https://www.vanitonia.co.uk/
Phone: 01278 760 210
Email: [email protected]
Location: Somerset, England
5. UK Standard Parti Poodles
UK Standard Parti Poodles prides their Standard and Miniature parti and phantom colored Poodles.  All of the Poodles featured on their site are from the UK's official breeding program. 
UK Standard Parti Poodle breeders put in a lot of time and effort to produce puppies that are not only physically sound but also look great and have great personalities.
All of the breeder's Poodles were subjected to extensive health testing before they were permitted to breed, they are transparent about the outcomes of those tests. It's comforting to know that before you take your Poodle puppy home, UK Standard Parti Poodle ensures that he will have received his initial vaccines and deworming. So, what are you waiting for?
Your new Poodle awaits you.
Contact info:
Website: https://www.ukstandardpartipoodles.co.uk/
Phone: 01278 769 232 or 07788 502 506
Email: [email protected]
Location: South Gloucestershire, England
6. Absolutely Animals
Absolutely Animals produces Standard Poodles that are solid colored or parti colored. Health checks are performed on all adult dogs and puppies, and they all receive their initial vaccine and are registered with the UK Kennel Club and the Parti Poodle club. It's always reassuring to know that breeders are credible when they are active in the club representing the breed they raise.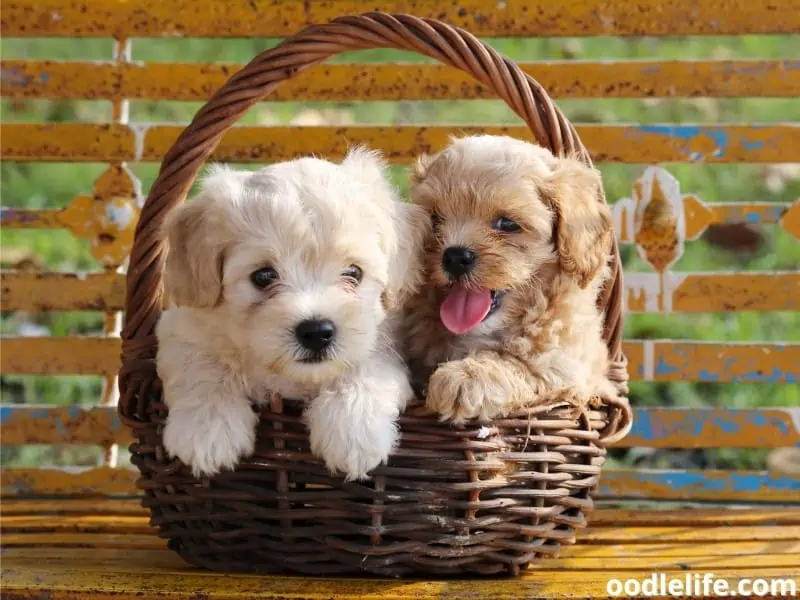 A lot of people who have acquired adorable puppies claim that the litters quickly acclimate to their new environments. This is because Absolutely Animals takes great effort to expose all of their puppies to a range of people and animals to guarantee that they grow up to be well-adjusted for any family. Breeders of Absolutely Animals are a safe bet.
Contact info:
Website: https://www.absolutelyanimals.biz/
Phone: 02088 572 888
Email: [email protected]
Location: Lee, London
7. Sherrygold Poodles
Sherrygold Poodles were well-known for winning numerous competitions. They specialized in Toy Poodles and Miniature Poodles. This demonstrates the superior breeds they produce.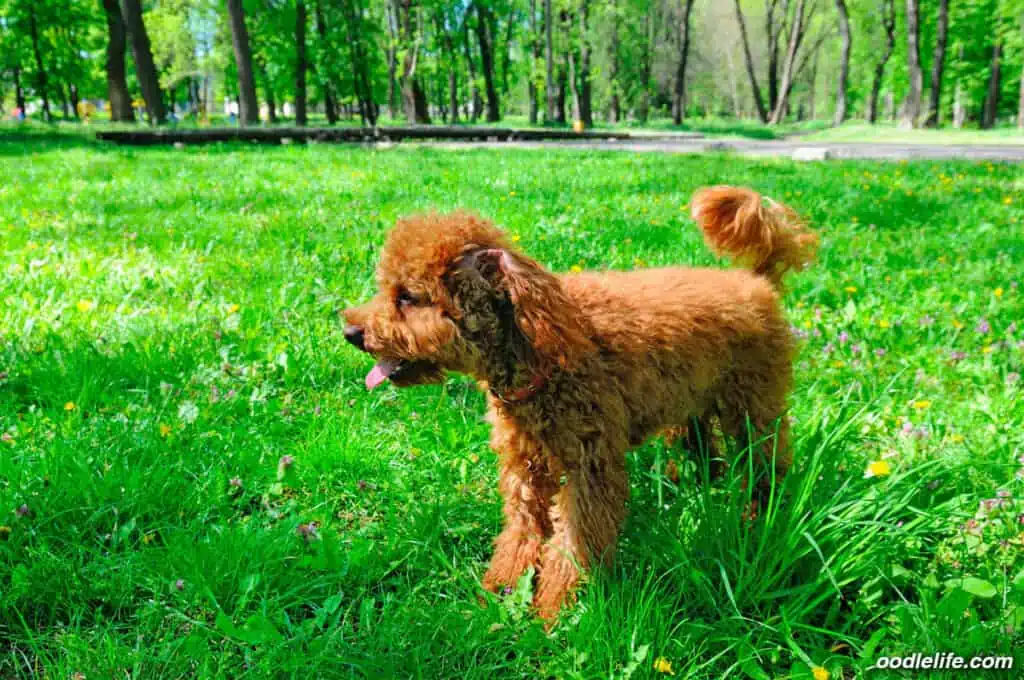 Their breeders always carefully plan pedigrees to improve the breed.
Breeders at Sherrygold occasionally have puppies available for sale, but only to qualified, forever homes. Every puppy is sold with a Puppy Contract promising a health examination by a licensed veterinarian and the understanding that the dog will not be used for breeding or exhibition purposes. For individuals who only want to add love to their family, this is a fantastic deal.
We can never go wrong with Sherrygold Poodles breeders!
Contact info:
Website: https://www.sherrygoldpoodles.co.uk/
Phone: 07588 556 433
Email: [email protected]
Location: Wiltshire, United Kingdom
8. Wrens Poodles
If you are particularly drawn to color-specific Poodles, Wrens Poodles breed Apricot and Red colored puppies just for you.
With over 25 years of experience, Wren Poodles gained 5 stars Licensed as a dog breeder. To add to its credibility, Wren Poodles are Kennel Club registered. Dogs from these breeders are so beautiful that they would do well in competition if they were entered.
Breeders at Wrens guarantee that their miniature Poodles get to enjoy healthy activities like walks and field play. They provide a secure outside space where the puppies can play and run around in the sunshine and fresh air. As a result of their safe and harmonious interactions, they are ready to join any loving family.
Contact info:
Website: https://www.wrenspoodles.co.uk/
Phone: 07539 472 251 or 01253 799 958
Email: [email protected] 
Location: Preston, Lancashire
The Takeaways
Having a Poodle as a pet is both rewarding and difficult. The preparation itself can be exhausting. Yet, the additional happiness a new Poodle brings to the family is incomparable.
Once you make up your mind, the search for a reputable breeder is on. Don't allow your enthusiasm get the better of you and end up buying that adorable Poodle without first asking all the right questions.
If you're looking for a Poodle in the UK, we hope our list of the top 8 best Poodle breeders in the UK will help you narrow down your options. We have faith that you will take the necessary precautions with bringing home a new Poodle. Doing this properly will help you avoid difficulties down the road.