7 Best Poodle Breeders in Victoria (Melbourne and More) 2023
Poodles are a proud and intelligent dog breed and can make a perfect addition to any family home. However, finding one can be difficult. Thankfully, plenty of Poodle breeders are available to offer you a wide selection of Poodles in different sizes and colors.
Poodle breeders will likely take good care of their Poodles and have your new dog's information recorded, including their height and weight. These Poodle breeders will also be happy to show you everything about their facility, making you and the breeder comfortable with the adoption process.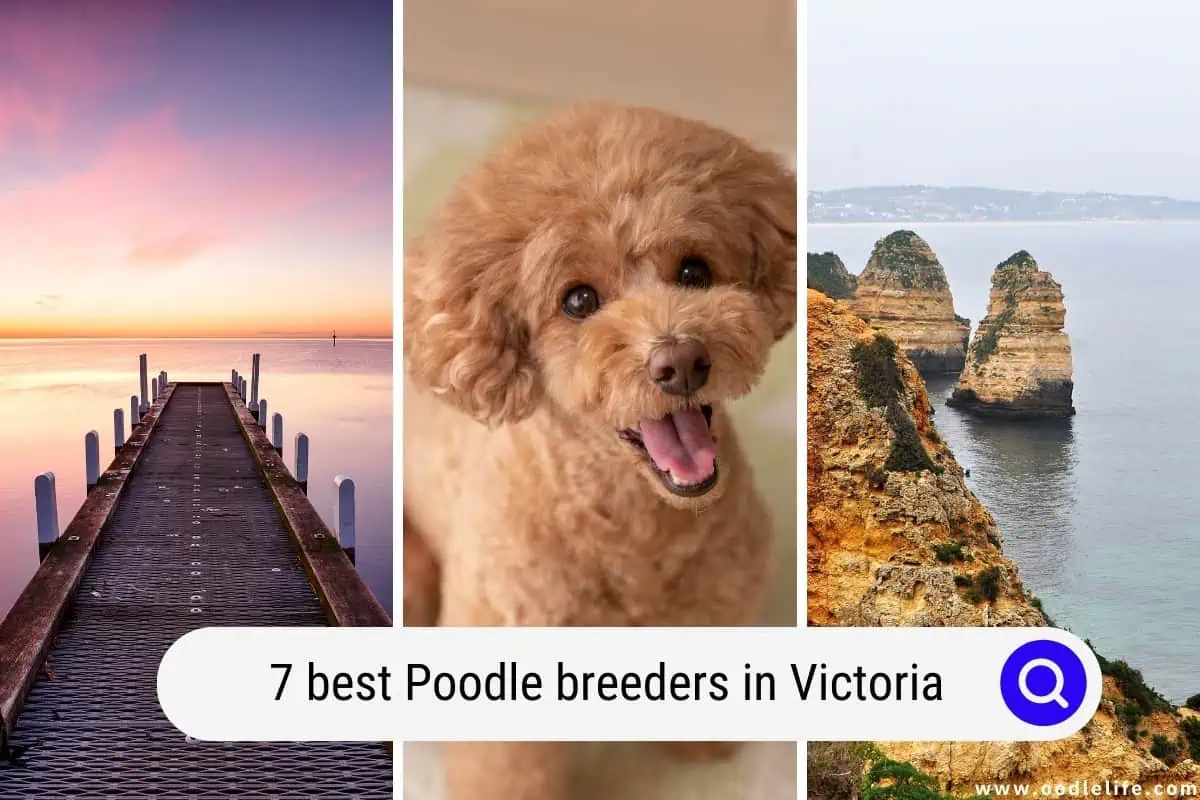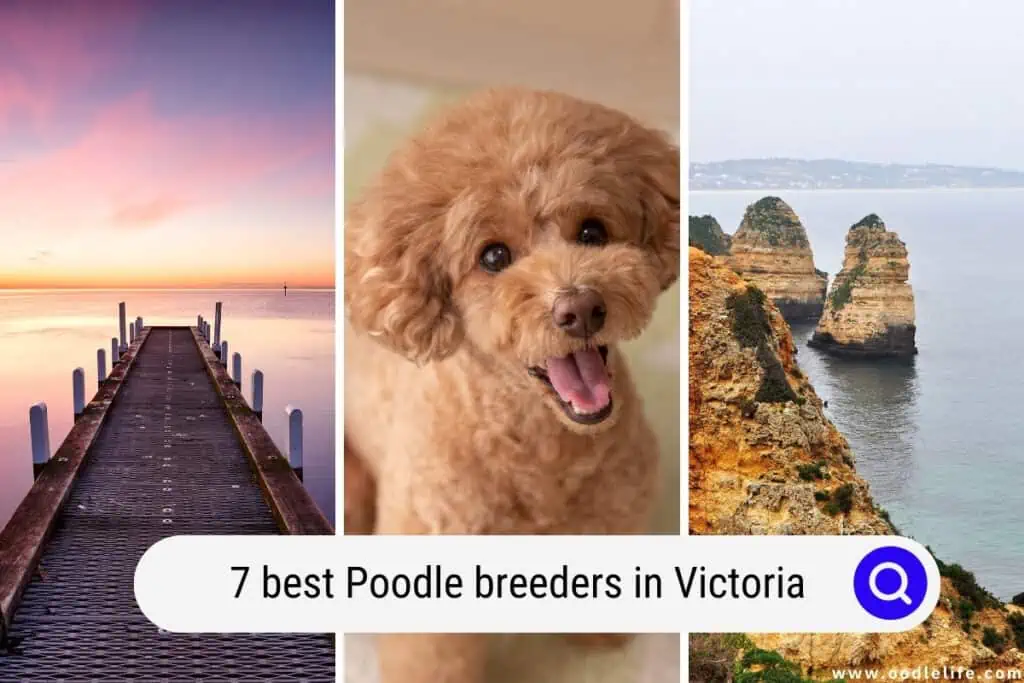 $300 2023 Discount!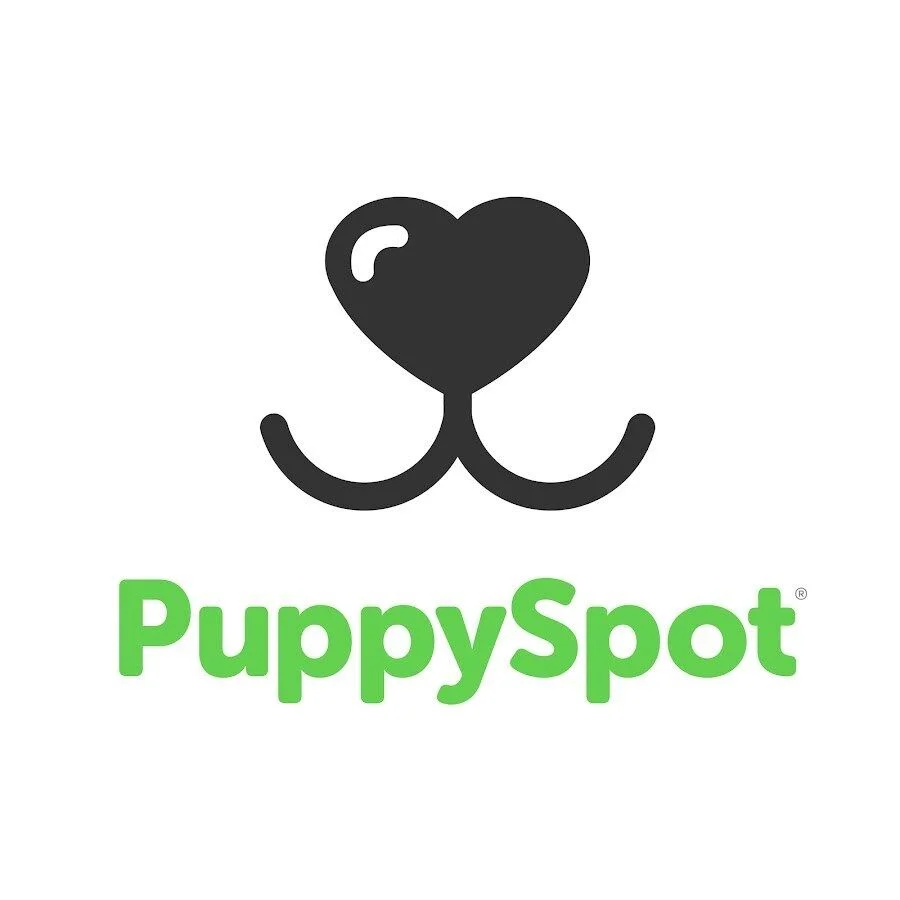 PuppySpot Adoption
PuppySpot is a reputable dog marketplace where you can browse and find compatible puppies right from the comfort of your home. They have placed over 200,000 puppies into homes in the US!
Click through and use the code PUPPY300 for $300 off any puppy adoption.
See Puppies and Save $300
Read on to learn about the best Poodle breeders in Victoria, Melbourne, and beyond.
Cavoodles and Poodles From Helen
Cavoodles and Poodles From Helen is a Poodle breeder in Victoria, Australia, that adores the puppies they offer and hopes that everyone can join them in singing the praises of dogs. Cavoodles and Poodles From Helen offers registered Toy Poodles, Cavalier King Charles Spaniels, and Cavaoodles for you are your family to love.
This Poodle breeder offers service for those in the Victoria and Melbourne regions, making them the perfect choice for a breeder that cares about your dog and is willing to ensure all their puppies go to the best homes.
Also known as CPH, this Poodle breeder began as a hobby for Helen, who loves dogs and thrives when surrounded by loving puppies. After owning these dog breeds for many years, Helen started breeding them to offer others the same kind of love and affection she had experienced from Cavoodles and Poodles.
Consider getting your next Poodle puppy from Helen and her family to ensure your puppy receives love from the moment they are conceived and will receive the best possible care.
Contact Details:
Website: https://www.cavoodlesandpoodles.com.au/
Phone: 0409 487 587
Email: [email protected]
Location: Geelong, Victoria
Tannah Poodles
Tannah Poodles is the pinnacle of elegance and has a wide array of people on staff to help support the dogs providing their puppies. Tannah Poodles is a breeder specializing in Standard Poodles and Miniature Poodles. Although difficult to predict, Tannah Poodles is dedicated to offering a wide range of colors in their puppies, including solid colors and mixed colors.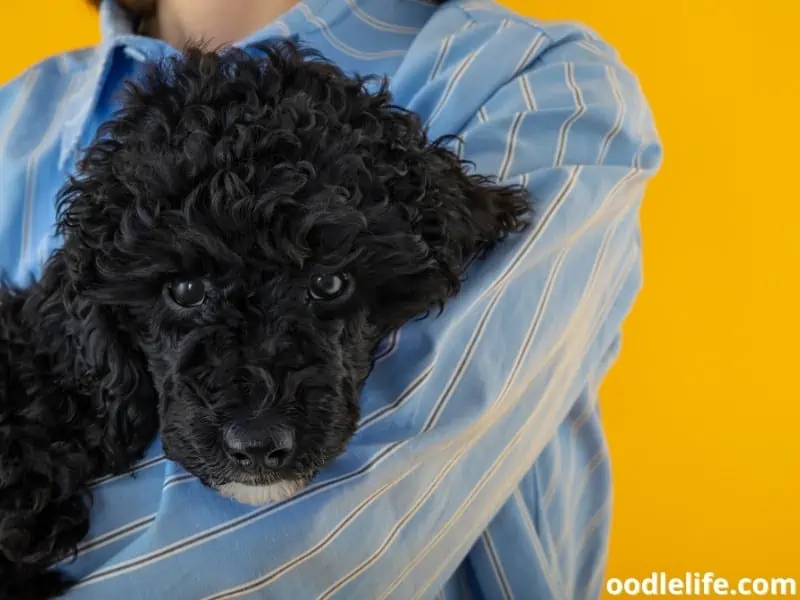 Tannah Poodles has black and brown Poodles, as well as apricot and cream-colored Poodles to offer. These cream-colored Poodles are a lot rarer than their brown and black counterparts.
You can leave Tannah Poodles with your dog knowing they have received top-tier testing and will remain in the best possible health. These dogs undergo surgery or leave the breeder with a contract to have them undergo the process to be neutered or spayed.
Tannah Poodles believes in providing the best life possible for their dogs and ensuring that their Poodles only have one or two litters before spending the rest of their lives in a happy forever home with their loved ones.
Contact Details:
Website: https://tannah.webs.com/
Phone: (03) 5998 8031
Location: Cardinia, Victoria
MYDRM Poodles Australia
MYDRM Poodles Australia is a dog breeder that specializes in offering Poodles with the best possible genetic makeup. This breeder adheres to rigorous standards and will ensure that every puppy they produce has the highest quality genes. Of course, if any puppy is born with a defect, this breeder will ensure the puppy is given a forever home where it can receive the host of love and affection they deserve.
MYDRM Poodles Australia strives to produce Poodles that don't have some of the conditions Poodles often have, including renal dysplasia. Although this can be a tough and arduous journey, MYDRM Poodles Australia seeks to remove the genes from Poodles that cause these genetic mishaps and make overall healthier dogs.
MYDRM Poodles Australia will ensure your new puppy is microchipped and has all the necessary vaccines to stay healthy. Additionally, your puppy will be dewormed and treated with the utmost respect.
Consider reaching out to MYDRM Poodles Australia to see which puppies they have ready for adoption. This breeder usually has a host of Poodles who need a forever home.
Contact Details:
Website: https://oz.dogs.net.au/mydrm/
Email: [email protected]
Location: Gippsland, Victoria
Stonehaven Park
Stonehaven Park is a dog breeder that functions on a large scale to provide dogs that can bring a massive amount of love and joy to your family. This dog breeder specializes in a lot of dog breeds, but their facility and staff are large enough to handle the workload and care for each animal.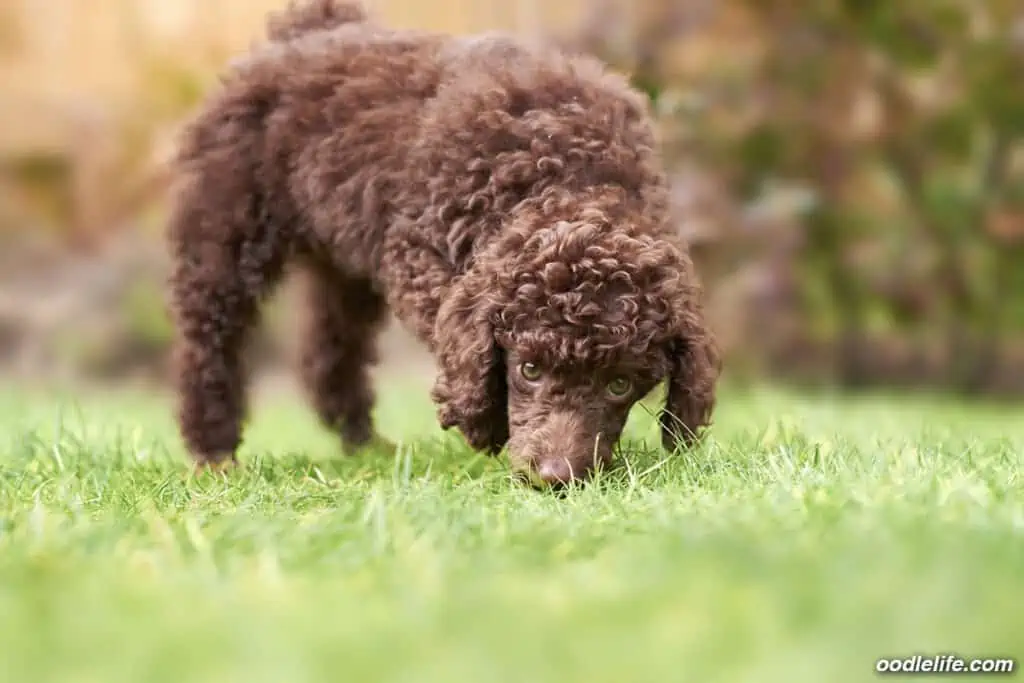 Stonehaven Park provides Cavalier King Charles Spaniels, Cavoodles, Golden Retrievers, Miniature Schnauzers, and Poodles.
Poodles are among the most popular breed and the most needed in Stonehaven Park since many of their hybrid dog breeds require a Standard Poodle parent. Although these dogs are in high demand, you can rest assured these dogs are cared for with the material items and human interaction they need.
Stonehaven Park has a nursery with the best conditions, including heating and central air conditioning, insulated rooms, and fans for any heat spikes. Additionally, the puppies from Stonehaven Park are checked on often to ensure they are in the best possible health.
Your puppy will have known a great deal of happiness before being adopted into your home and will have a microchip in case they get lost and a host of vaccines to ensure they stay protected.
Contact Details:
Website: https://stonehavenpark.com.au/
Phone: 0457 641 607 or 0427 482 533
Email: [email protected]
Location: Heyfield, Victoria
Sydney Toy Poodles
Sydney Toy Poodles started years ago when the owners decided to take a holistic approach to life, including raising their dogs. When taking this approach to life, they decided nothing was more precious than ensuring each dog had a loving and well-rounded place to call home.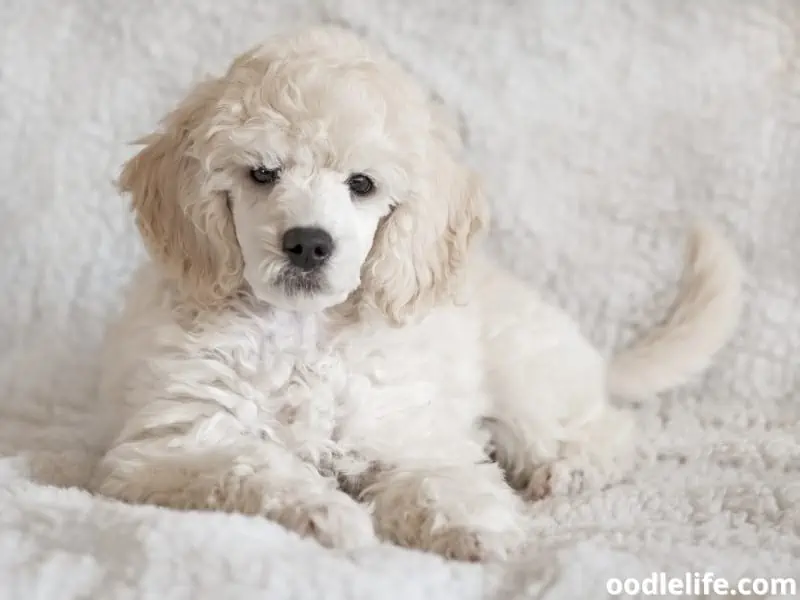 Sydney Toy Poodles was born to offer their Poodles a safe and healthy forever home while ensuring people could have a companion that made them feel unconditionally loved. When you get a puppy from Sydney Toy Poodles, you can rest assured that they have received the best possible nourishment, psychological care, and overall support to live a healthy and happy life.
These Poodles are treated as unique living creatures and this breeder takes time to learn about each one and ensure they end up with a family that truly cares for them.
Note from Chris: If you have Instagram – check out Bondi Toy Poodle. A wonderful account – and he is from this breeder! His family often works on a boat/yacht and Bondi comes with them. Gorgeous puppy.
Contact Details:
Website: https://sydneytoypoodles.com.au/
Phone: 0417 369 369
Email: [email protected]
Location: Sydney, New South Wales
Capanash Standard Podles
Capanash Standard Poodles specializes in one breed of dog and that's the Standard Poodle. This dog breeder is located in Australia and thrives on seeing where their puppies go and how well they are treated.
Capanash Standard Poodles has frequent gatherings with the forever families of their sold puppies, allowing them to reunite with their siblings and parents as often as possible. This reunion offers all the dogs a sense of belonging and happiness knowing they will be able to see their families again and reduces overall stress.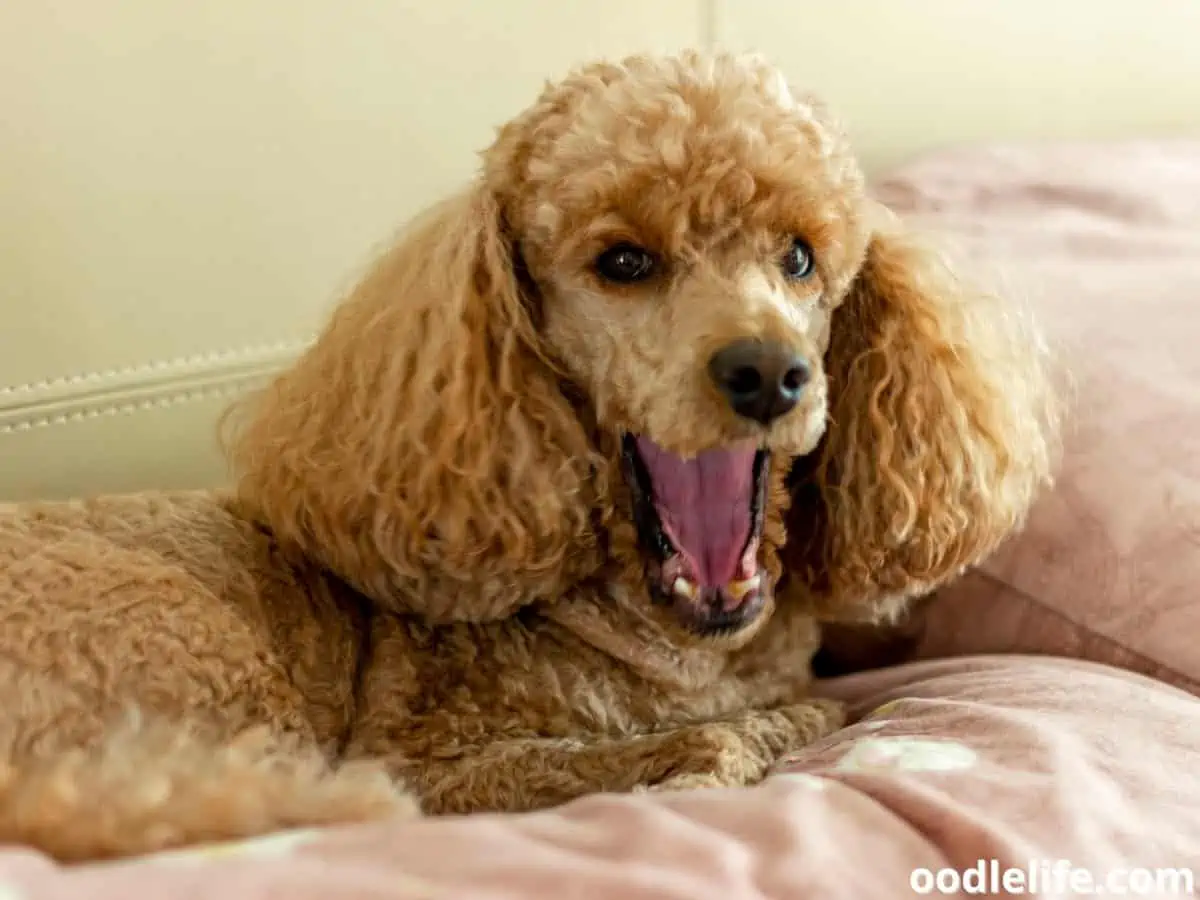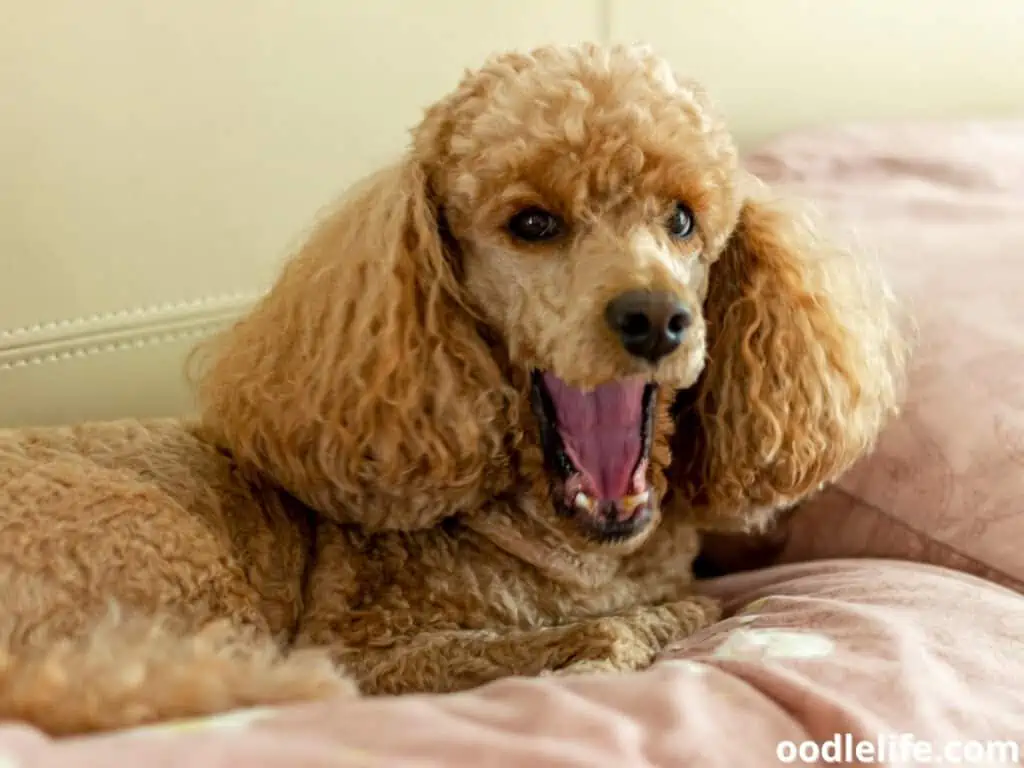 Capanash Standard Poodles have produced many puppies that have gone on to become some of the most stunning show dogs and have won awards for their good behavior, stunning appearance, and worthy performance.
Capanash Standard Poodles adhere to the highest possible quality for their facilities, processes, and the lifestyle they offer to their dogs. Because of this adherence, Capanash Standard Poodles only produces a small number of puppies at one time – only enough they know they can take care of and handle. What better place to purchase a puppy from than a facility dedicated to ensuring their dog's care and wellness?
Contact Details:
Website: Capanash Standard Poodles
Email: [email protected]
Location: Melbourne, Victoria
SunshineStar Poodles Australia
SunshineStar Poodles Australia is one of the best Poodle breeders in Victoria. This breeder specializes in Miniature and Toy Poodles, as well as ensuring a wide selection of colors and sizes for their dogs. You can rest assured that you'll be adopting a healthy and happy puppy with the best genetics when you choose SunshineStar Poodles Australia as the breeder your puppy came from.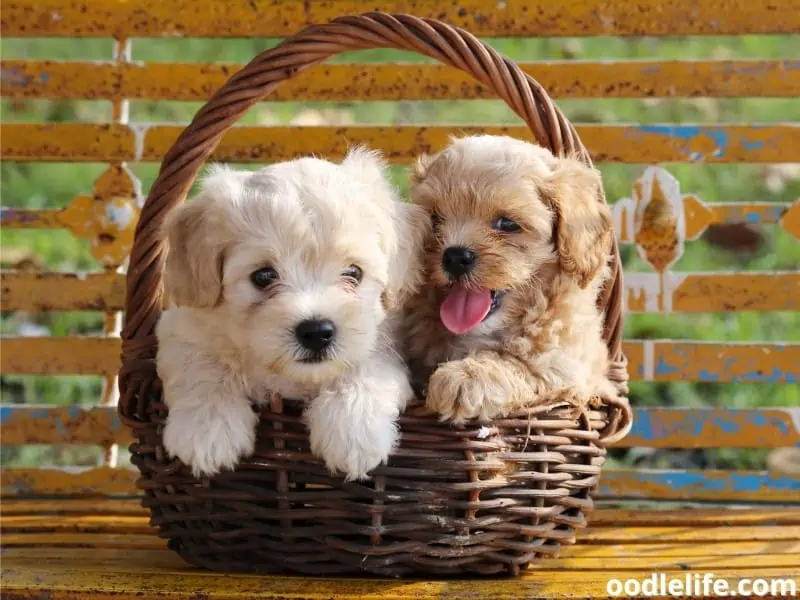 Additionally, you can always check the website for SunshineStar Poodles Australia to see what puppies they have available, including any information about them, like size and color. This facility treats its puppies and dogs with the utmost respect, as evidenced by its comprehensive nursery tab. This tab shows exactly how their nursery is laid out and how their puppies are managed.
When in doubt, check with SunshineStar Poodles Australia is get the most comprehensive puppy care information and links that will help you take care of your puppy as best as your possibly can.
Contact Details:
Website: http://www.sunshinestarpoodles.com/
Phone: (07) 4668 5792 or 0429 993 275
Email: [email protected] or [email protected]
Location: Jandowae, Queensland
Final Thoughts
There is no shortage of Poodle breeders in Victorica, Australia, including the Melbourne region in beyond. Poodles are a popular dog breed because of their docile nature and their use for designer dog breeds. For example, other dog breeds are often crafted using Poodle, including Cavapoos and Goldendoodles.
Regardless of the size of the Poodle you want, one of these breeders likely has the perfect dog for you and your family.