7 Best Spoodle Breeders in Victoria, Australia (2023)
The Spoodle breed, also known as the Cockapoo, Cockerpoo, or Cockerdoodle, has become incredibly popular in the past decade.
These cute dogs, a result of crossing the Poodle and Cocker Spaniel, have won so many people over with their endearing personalities and hypoallergenic traits. They are excellent with children and make wonderful family pets.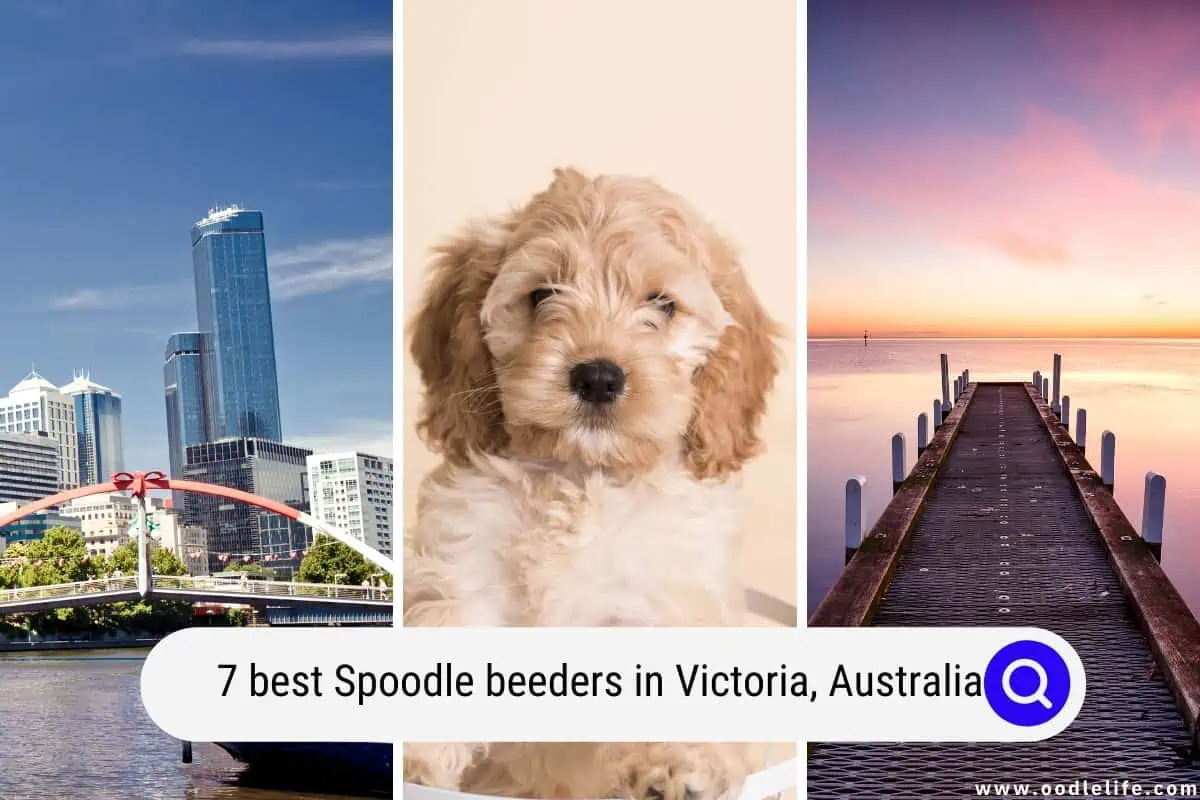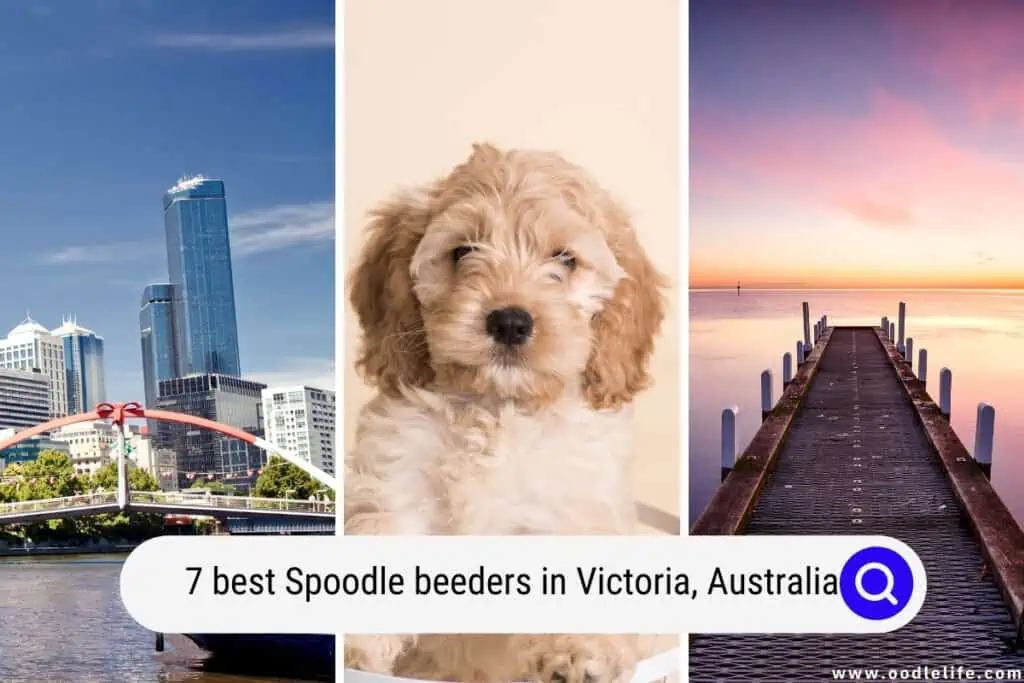 $300 2023 Discount!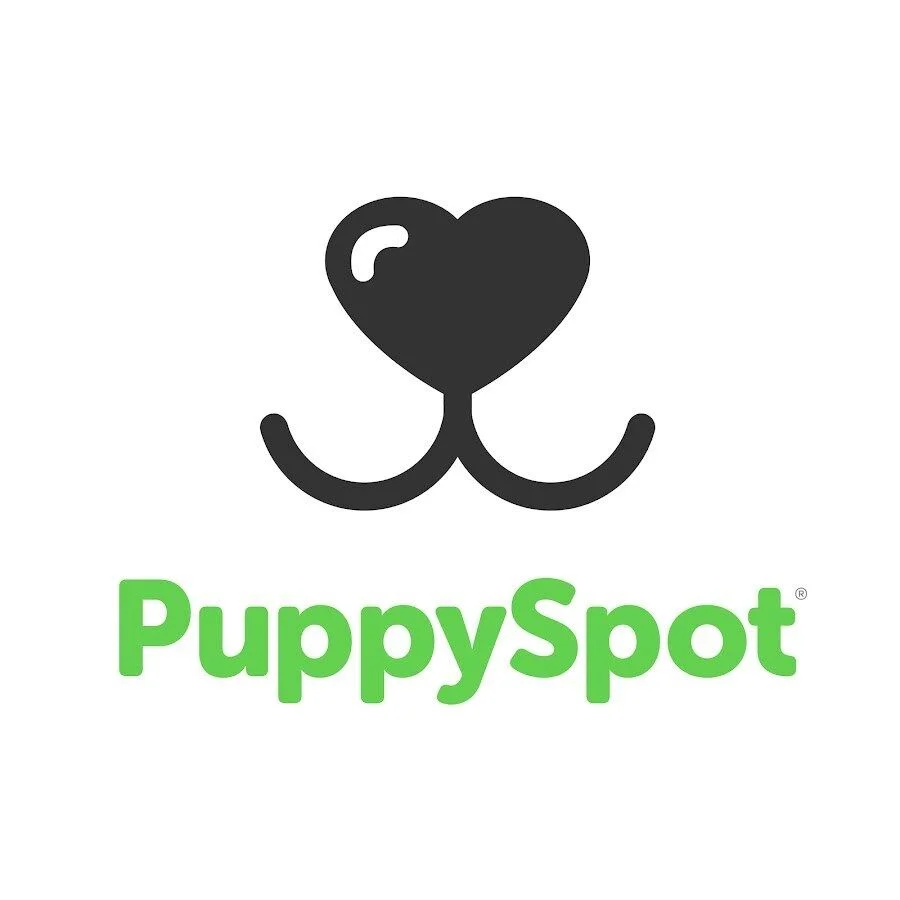 PuppySpot Adoption
PuppySpot is a reputable dog marketplace where you can browse and find compatible puppies right from the comfort of your home. They have placed over 200,000 puppies into homes in the US!
Click through and use the code PUPPY300 for $300 off any puppy adoption.
See Puppies and Save $300
If you are interested in bringing one home, it is crucial to do your research and identify a reliable breeder in your area. To help you out, we've compiled a list of the best Spoodle breeders in Victoria, Australia.
Macedon Ranges Spoodles is a family-run breeding business located on a 5-acre property in Gisborne, north of Melbourne. The couple who runs the business has a passion for breeding happy and healthy Spoodles.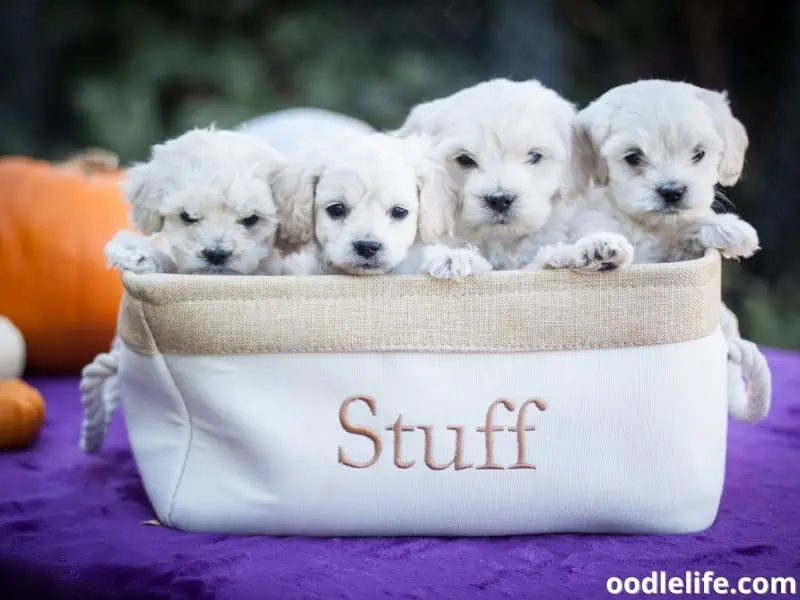 The dogs are housed in a natural environment where they can graze alongside lambs and chickens. Unlike many breeders, Macedon Ranges Spoodles only sell their puppies to individuals or families, not to pet retailers.
They adhere to the code of conduct set by the Department of Primary Industries in the State of Victoria. The business is also a member of the AAPDB (Australian Association of Pet Dog Breeders), an association that requires members to undergo an annual vet audit to renew membership.
The breeder takes great care in ensuring that their dogs are healthy and well-cared for to prevent common Spoodle health issues. They are also committed to providing their puppies with the best possible start in life.
They also provide excellent customer service and support to their puppy buyers. Overall, Macedon Ranges Spoodle is a trustworthy and responsible breeder of Spoodles in Victoria, Australia.
Contact Details:
Website: https://macedonrangesspoodles.com.au/
Email: [email protected]
Location: Gisborne, Victoria
Discover Bespoke Spoodles, your go-to breeder for rare, attractive Spoodles with great temperaments. Located in Eatons Hill, north of Brisbane in Australia. They offer a relaxing space to watch puppies with top-notch security; you can rest assured that your future furry companion is in good hands.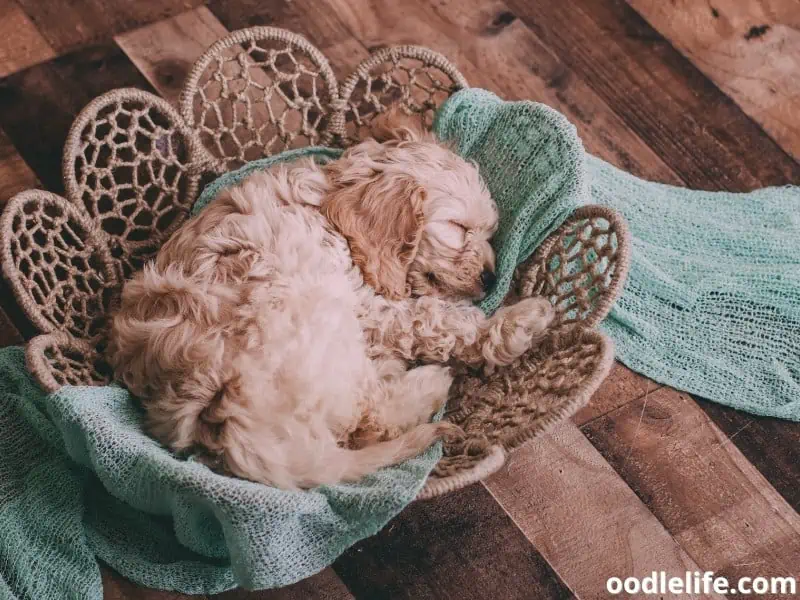 Furthermore, when a Spoodle is 10 days away from its due date, Bespoke Spoodles dedicates 100% of its time to ensuring the pups are well taken care of and appoints someone to watch over the whelped pups around the clock.
Weekly visits to their home, detailed tutorials, and regular updates are offered to strengthen the bond between you and your pet. And a safe transition from their home to yours is ensured. Video chats are available if you aren't able to make scheduled visits, and they're always available to answer questions.
Bespoke Spoodles breed healthier dogs by avoiding first-generation Spoodles (F1) and instead producing F1B, F1BB, F2, or multi-generational Spoodles, which are less likely to cause allergic reactions in dog allergy and asthma sufferers.
If you're looking for rare Victoria Spoodles with superb temperaments, look no further than Bespoke Spoodles!
Contact Details:
Website: https://www.bespokespoodles.com.au/
Phone: 0412 044 103
Email: [email protected]
Location: Eatons Hill, Brisbane
Spoodle Fur Babies, established in 2007, boasts at least 16 years of experience in ensuring the well-being of puppies.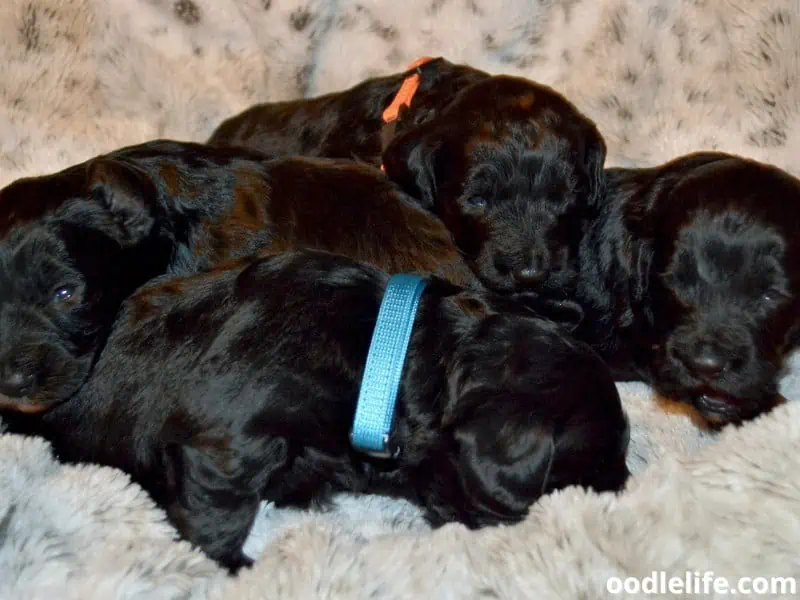 These puppies are raised in a nurturing and loving home where they receive constant care and attention. Due to this, they can adapt easily to new family environments.
Spoodle Fur Babies is situated in Yarraville, Victoria. It will be simple for anyone wishing to speak with an authority who has direct experience with the breed to do so, thanks to their advice-seeking aid.
Occasionally, they will have puppies available for purchase, but because of their reputation for producing high-quality dogs, these puppies tend to sell out quickly. Puppies also undergo extensive health testing before being sold to new families or allowing them into any breeding program.
They also offer a three-year limited health guarantee for all their puppies and a lifetime rehoming service for their dogs. In general, Spoodle Fur Babies is an honest and trustworthy breeder who genuinely cares about the welfare of their pets.
Contact Details:
Website: https://spoodle.com.au/
Phone: 0408 314 757
Email: [email protected]
Location: Yarraville, Victoria
At Rovers Run, located just an hour outside Melbourne in the picturesque town of Pearcedale, they specialize in breeding some of the cutest and most affectionate Spoodle and Cavoodle puppies around. As one of the newer Spoodle breeders in Victoria, they bring a wealth of experience and dedication to the breeding process.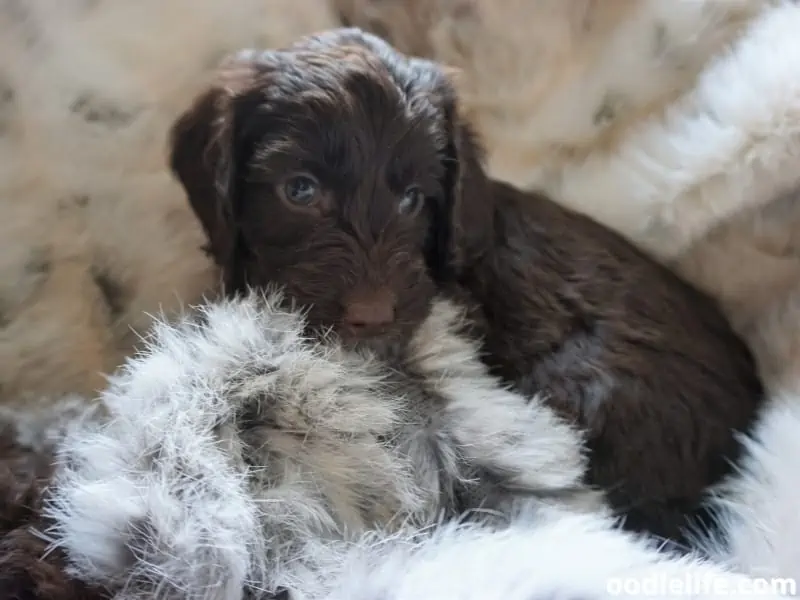 The dogs at Rovers Run have lots of space to play and exercise on the large 10-acre site, ensuring they are content and healthy before meeting their new families.
Rovers Run knows how crucial it is to pair their puppies with the ideal family, which is why they invite prospective owners to come to their facility and spend time with the puppies.
The breeder also places a strong emphasis on the health of their puppies, investing in thorough health testing for their breeding dogs to ensure the puppies are as healthy as possible.
Contact Details:
Website: https://roversrunpuppies.com.au/
Phone: 0493 135 429 or 0419 407 698
Email: [email protected]
Location: Pearcedale , Victoria
Breeding Spoodles and Cavoodles with integrity, Billabong Creek Kennels is a Victoria, Australia-based company. With over 30 years of expertise, this family-run company has mastered raising premium puppies with remarkable characteristics, temperament, and health.
They breed all of their puppies at their own kennels using parents who have been temperamentally screened and health-tested. The female dogs are retired after five litters or at age six and placed in trustworthy guardian homes while the sires are DNA checked through Orivets.
When the puppies are at least four weeks old, prospective purchasers can tour the kennels. Additionally, they provide a three-year genetic health guarantee, daily online updates, and several payment methods.
If you're interested in learning more about Billabong Creek, their website is up to date with details about future breeders, available puppies, and sire and dam health assessments.
Contact Details:
Website: https://billabongcreekkennels.com.au/
Phone: 0457 643 835 or (03) 5194 2374
Email: [email protected]
Location: Willung South, Victoria
Ameys Puppies is a Victorian Domestic Animal Business licensed by the Ministry of Agriculture that specializes in morally breeding top-quality, healthy, and content puppies.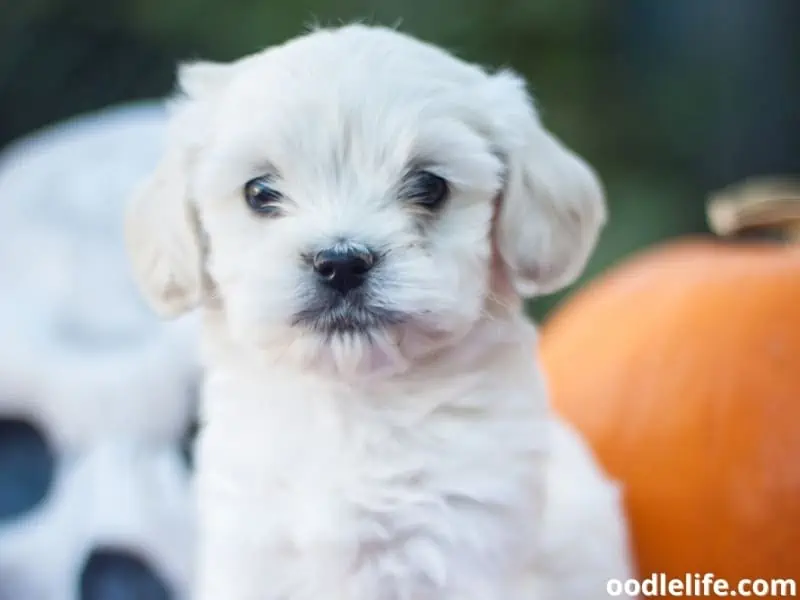 Since its establishment in 2011, the breeder has operated with honesty and care, making use of top-notch breeding facilities and abiding by the rules of the Australian Association of Pet Dog Breeders. Local authorities conduct routine audits to ensure the state's Code of Practice is being followed.
Visitors are welcome, but they must make a reservation in order to visit.
By using full breed profile DNA testing and providing a three-year genetic health guarantee for all puppies, the breeder places a high priority on the health and safety of their canine offspring.
Before being rehomed to suitable households, breeding dogs are retired and spayed or neutered. All puppies get good socialization with other canines, humans, and children.
Contact Details:
Website: https://www.ameyspuppies.com.au/
Phone: 0425 812 602
Email: [email protected]
Location: Regional Victoria
If you are looking for a healthy puppy with a high-quality heritage, look no further than the Rubyleigh Designer Dogs. The Rubyleigh have been breeders of this dog species for many years and have no doubt developed a strong affection for them.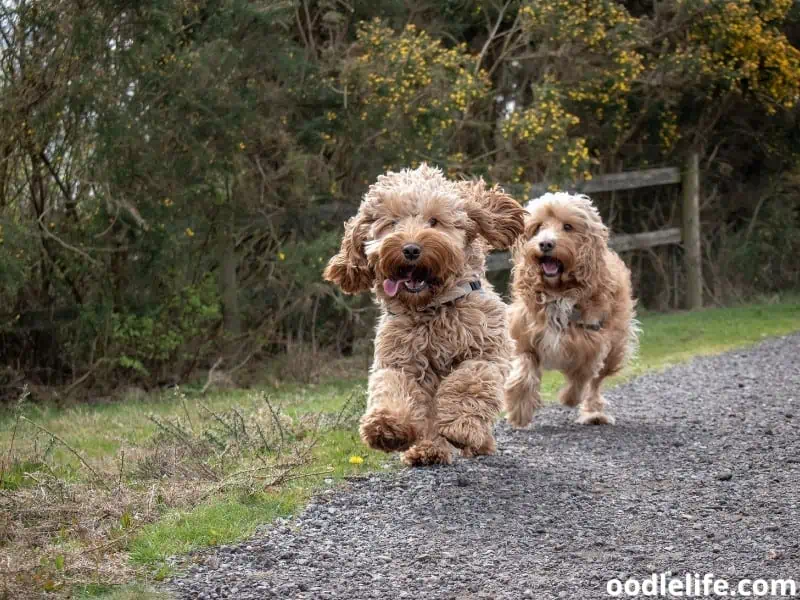 Located in Goulburn, Australia, Rubyleigh Designer Dogs not only deals in Spoodles but also has various other breeds, such as Cavoodles and Groodles.
This breeder makes this list of best Spoodle breeders in Victoria, Australia, because of their commitment to offering a breed with fantastic dispositions.
One of the best things about this Spoodle breeder is that all their pups go through a thorough genetic screening. This way, you can be sure there is no danger of any inherited genetic diseases.
This screening process also helps to ensure high-quality pup breeding standards for healthy dogs. Their puppies are in high demand, so check the website regularly if you're interested in adopting a dog from this breeder.
Contact Details:
Website: https://www.rubyleighdesignerdogs.com.au/
Phone: 0411 561 331
Email: [email protected]
Location: Goulburn, New South Wales
Final Thoughts: The Best Spoodle Breeders in Victoria, Australia
Finding a healthy and well-behaved Spoodle for you and your family ultimately depends on choosing a trustworthy breeder.
These seven Spoodle breeders in Victoria, Australia, are known for producing superior Spoodles and providing outstanding assistance to the new families of their puppies. Be sure to do your research before adopting a Spoodle or picking a breeder.