Toys for Dogs That Like to Shred [DIY and Amazon]
Keeping your dog happy is usually a top priority, but that can be hard when your pup is happiest shredding apart everything in sight. This behavior is natural, and finding a toy for dogs that like to shred is a great way to satisfy that need.
Not only will we help you find a toy for your dog that likes to shred, but we'll also guide you through some DIY options and help you better understand why your dog loves it so much. So get ready to join a dog's world, and learn the ways of shredding.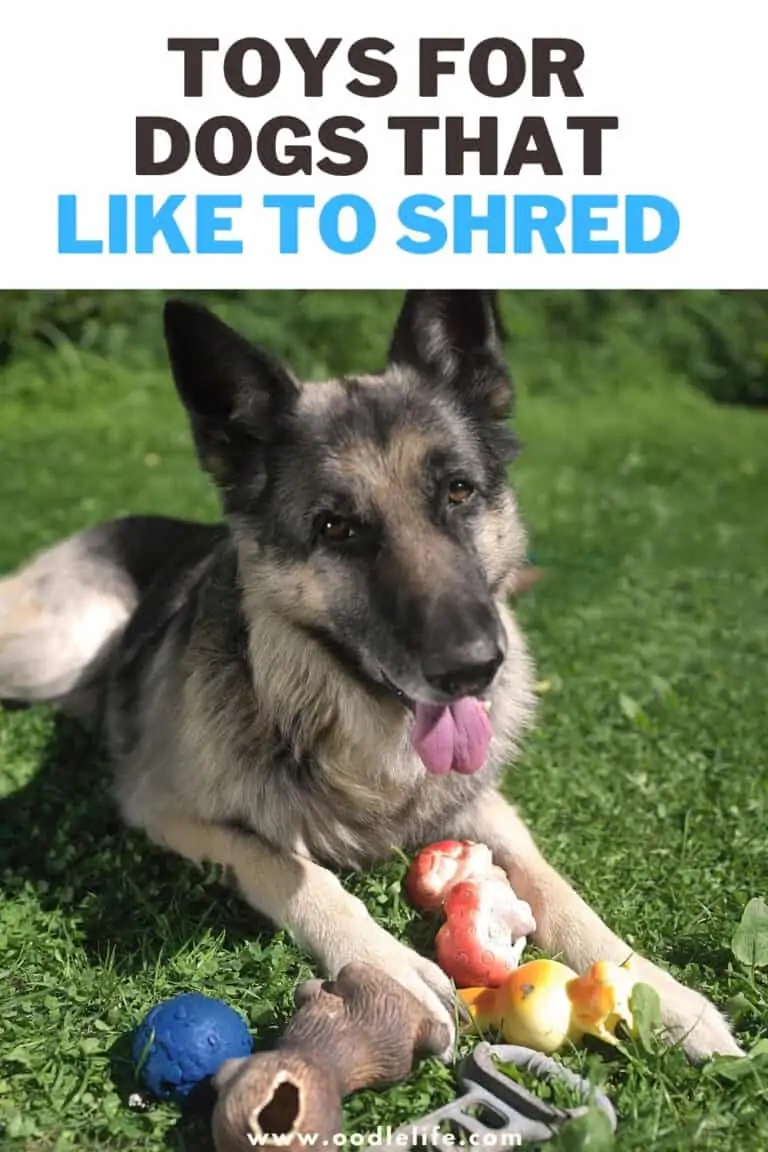 Why Dogs Shred Toys?
If your dog is regularly shredding toys or worse things, like your possessions, it might be helpful to figure out exactly why they're releasing energy this way. Here are a few of the fundamental reasons dogs like to shred apart toys.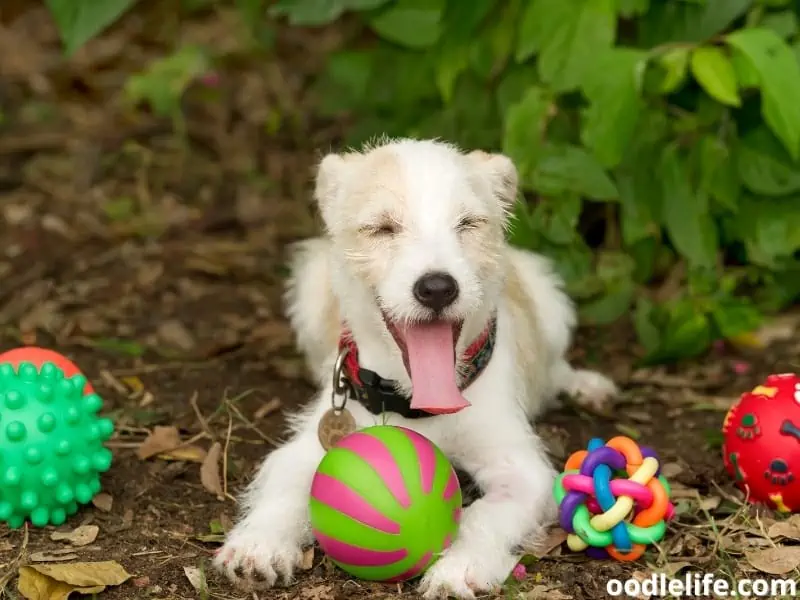 Enrichment Shredding
Enrichment shredding is the safest and best type of shredding your dog can do. Shredding is a natural desire or instinct for some dogs, and getting a positive, designated outlet through toys helps them burn this energy in constructive ways.
Getting toys for dogs that like to shred will help them focus on shredding the appropriate materials and can help distract them from taking this instinct out on other belongings.
Anxiety Shredding
Anxiety shredding is sometimes an unfortunate side-effect. Like humans, dogs can sometimes suffer anxiety from difficult events like separation from their humans or other outside stressors.
If the shredding seems connected to specific times or activities, providing a toy for the dog that likes to shred can help them expel that energy.
Boredom Shredding
If a dog suddenly develops a shredding issue, boredom shredding is usually one of the most common reasons. They're not receiving enough physical or emotional enrichment and are trying to supply it themselves.
New toys or shredding activities are a source of excitement that helps alleviate this boredom.
Destructive Shredding
Destructive shredding can be the most frustrating. Your pup is usually struggling with their frustration or anxiety when they act out. It can be hard to stay understanding when there is damage.
Here's a guide to getting dogs to stop chewing apart everything if they seem to be a destructive shredder. New toys might help distract them, but it's also good to check out some training if it seems like a significant issue.
Bojafa Dog Puzzle Teething Toy – Best For Sneaking Health Into Shredding
These rubber balls are tough toys for dogs that like to shred. They can hold up for a long time, and their unique design helps break down plaque and massage your dog's gums while playing.
Not only that, but these balls can have treats hidden inside for mental enrichment. It will be especially helpful for pups that are struggling with boredom.
These balls come in sizes for smaller and mid-large breed dogs, the larger size being around the size of a tennis ball. The size may be too small for very large breeds, like Great Danes.
Pros:
Multi-function toy that helps with teeth and mental enrichment
Treat dispenser
Long-lasting and durable rubber
A mid-sized ball that can fit a variety of breeds
Cons:
The balls are mint-scented, which some dogs may dislike.
It may be too small for larger breeds like Great Danes.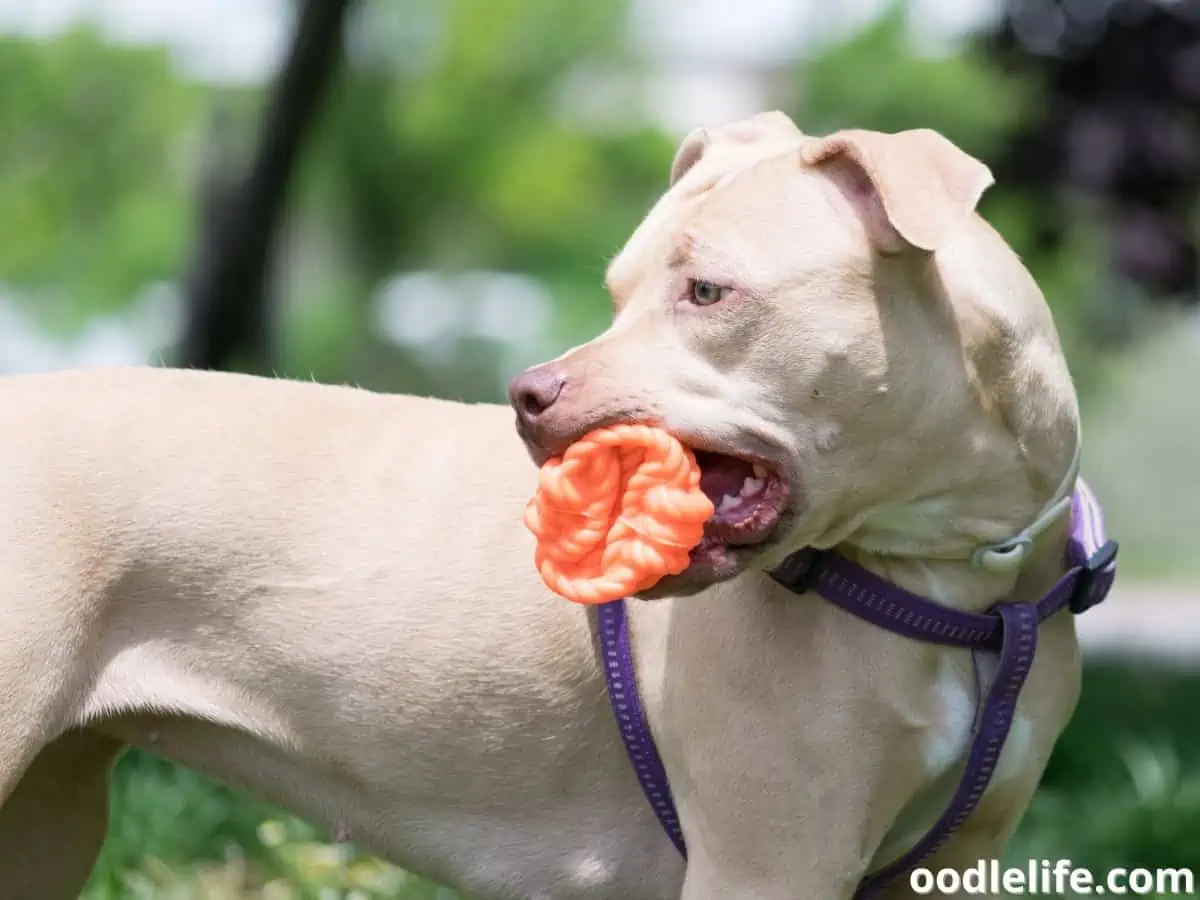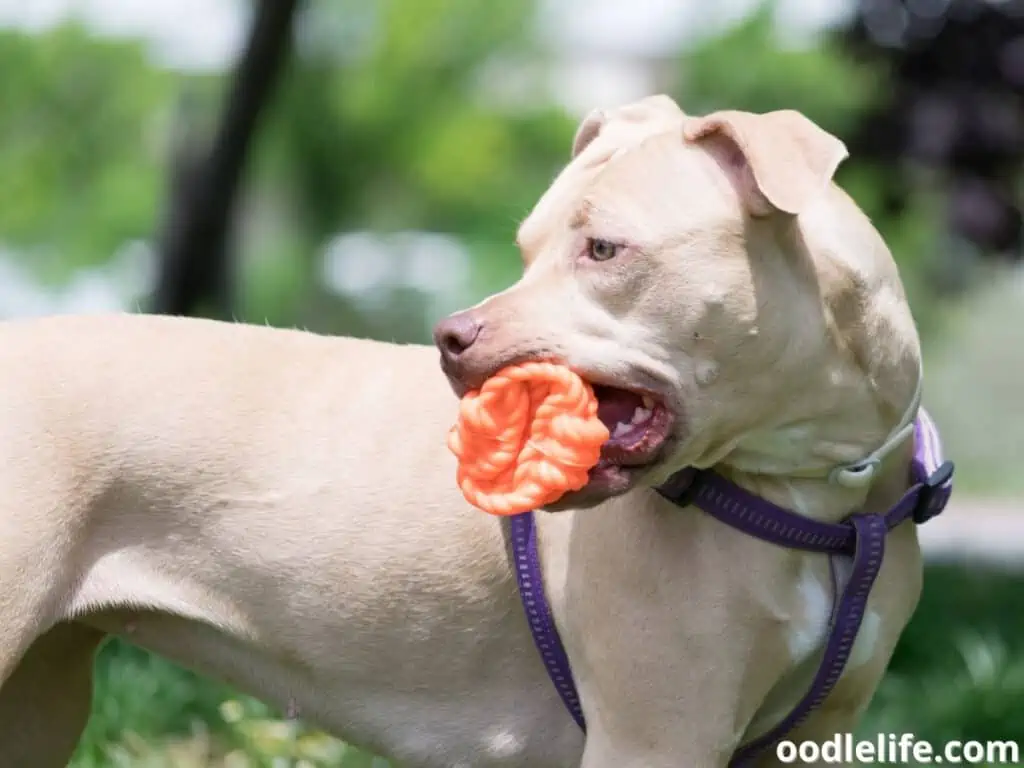 BarkBox 2-in-1 Interactive Plush Puzzle Dog Toys – Best For Shredders With a Surprise Inside
BarkBox's 2-in-1 toy has an outer layer for your dog to destroy to reveal an inner, resilient toy. Let your dog enjoy his natural drive a little with these fun toys for dogs that like to shred.
BarkBox 2-in-1 Interactive Plush Puzzle Dog Toys - Squeaky Pet and Puppy Enrichment Toys for Small, Medium, and Large Dogs | Consuela The Cactus
Meet Consuela the Cactus: A customer favorite, she's our cuddly cactus dog toy! She's packed with fluffy stuffing and interactive elements - perfect for shredding, trashing, and squeaking! With a...
Two Toys in One - This 2 in 1 dog toy features a unique design that allows you to tear apart the toy and reveal another toy inside! Keep your pup entertained with a themed dog toy with toy inside....
Interactive Dog Toy – This tearable dog toy is designed to be longer-lasting and surprise your pup with layers of fun! Non-toxic plush from quality manufacturers makes it safe for all pets so you...
Indoor & Outdoor Enrichment – Bark Box creates dog toys for boredom and stimulating your pet's senses. Whether they are for small dogs or large dogs, each toy is a great addition to your pet's...
We're dedicated to making dogs and their people 100% happy with our products, from the squeakiest and bounciest toys to U.S.-based customer support. Our Best of BarkBox collection of our most popular...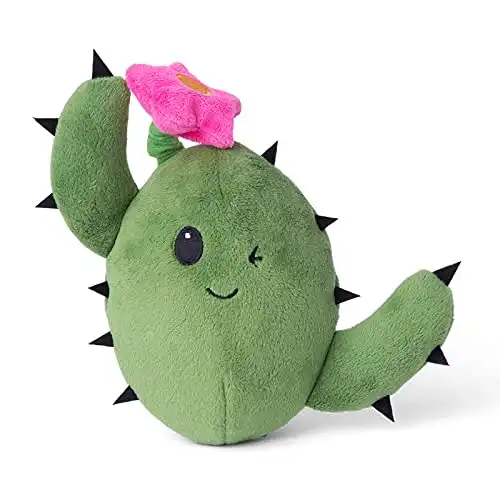 We earn a commission if you make a purchase, at no additional cost to you.
These toys come in various cute designs and sizes for small, medium, and large dogs. They're some of the only plush toys safe for dogs to shred with supervision. Once your dog has gotten through the fabric layers, they'll find a squeaky rubber ball to keep playing.
Despite its reputation for being made for chewers, it might still go pretty quickly, depending on your dog. Plus, you'll want to keep an eye on your dog when they have this toy. It's not one to leave your puppy with while you're out.
Pros:
Multiple toys could mean days' worth of play
Excitement and enrichment for your dog revealing each toy
Various designs and sizes
Durable inner squeaky ball
Cons:
The outer layers of fabric could be less durable than advertised, depending on your dog
The toy could be unsafe for dogs to play with alone
KONG Jumbler Ball – Best For Longevity Against Shredders
The classic KONG brand is known for its tough toys, and this jumbler ball is no exception. This fun toy features an inner tennis ball meant to grab your dog's attention, and its design is easy to toss around for fetch or to enjoy tug of war.
KONG Jumbler Ball L/XL -ASSORTED
Fun and Engaging: The KONG Jumbler Dog Ball has a squeaky and tumbling interior, giving it a novelty that entices during playtime and keeps dogs engaged for long periods. It also features handles that...
Multi-Use Toy: The two-in-one ball toy offers twice the fun, excitement, mental stimulation, and worthwhile interactive play. Its tough exterior makes it super durable and ideal for routine fetch...
Hours of Play: The KONG Jumbler dog toy ball will facilitate a joyful outdoor experience and play session. Hours of fun and bonding are guaranteed between you and your dog.
Assorted Colors: Choose from an assortment of fun colors and pick from one of two shape choices: Ball or Football.
Available in 2 Sizes: Medium and Large. This package includes 1 x LARGE KONG Jumbler.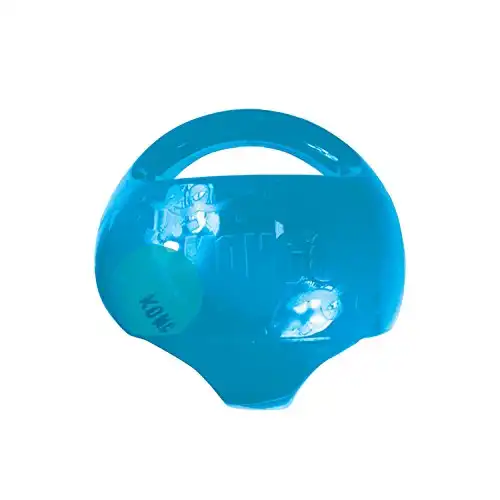 We earn a commission if you make a purchase, at no additional cost to you.
This toy for dogs that like to shred should hold up to their aggressive chewing. The durable plastic can be a little stiff. The inner ball also squeaks, enticing your pup to play.
Although these toys should be hard to destroy, they have a weak spot at the seal where the company originally put the inner tennis ball. Your dog can exploit this if they're known to be adept at finding soft spots.
Pros:
Classic KONG brand has trusted quality
Inner squeaky toy
Great for fetch and tug of war
Durable design
Cons:
A weak spot does exist at the seal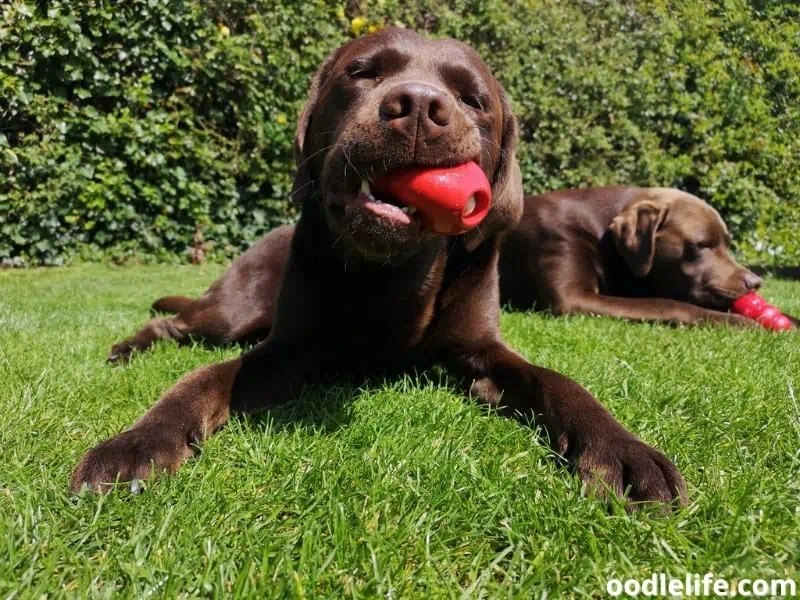 DIY Options
DIY options are a great way to get involved in your dog's play and give them materials they've never encountered before. If you're looking for more DIY ideas related to other topics, the ASPCA has a handy list of resources.
Here, we'll break down some great DIY specifically meant for dogs that like to shred.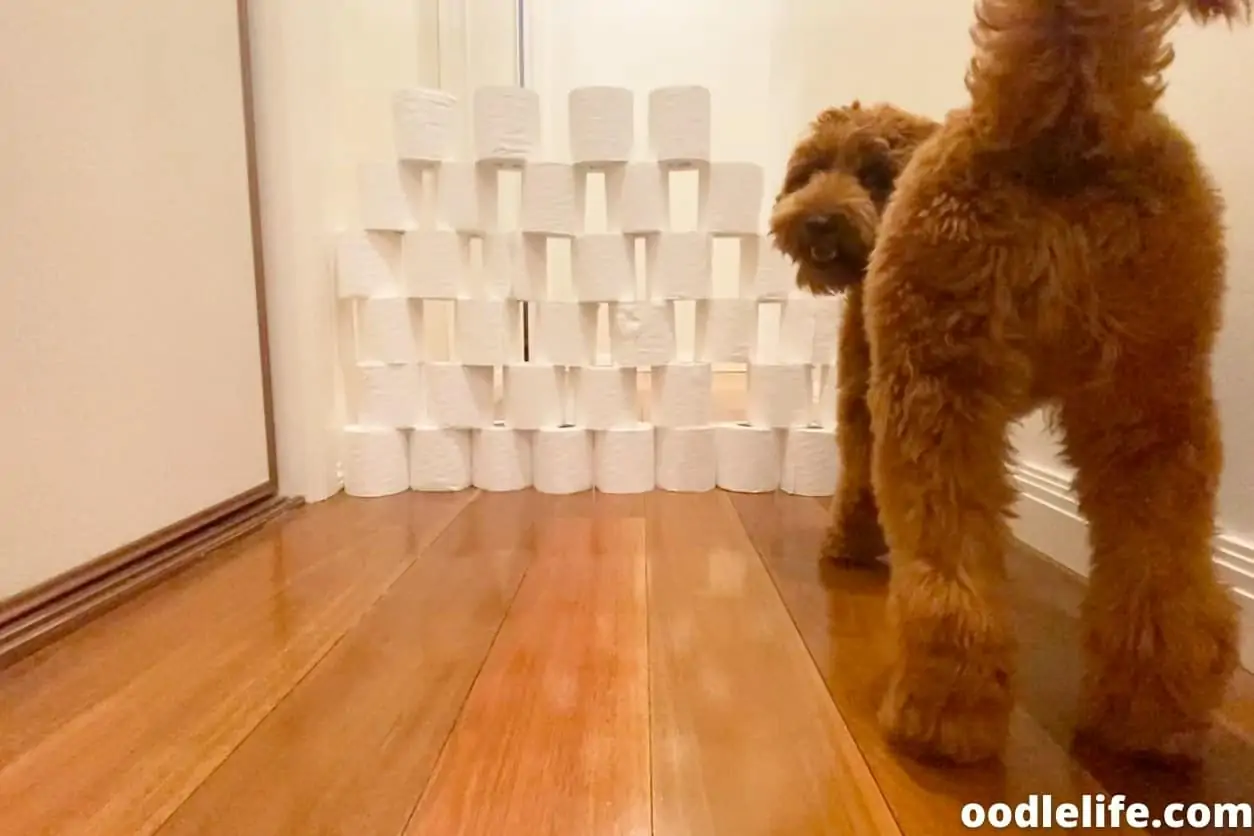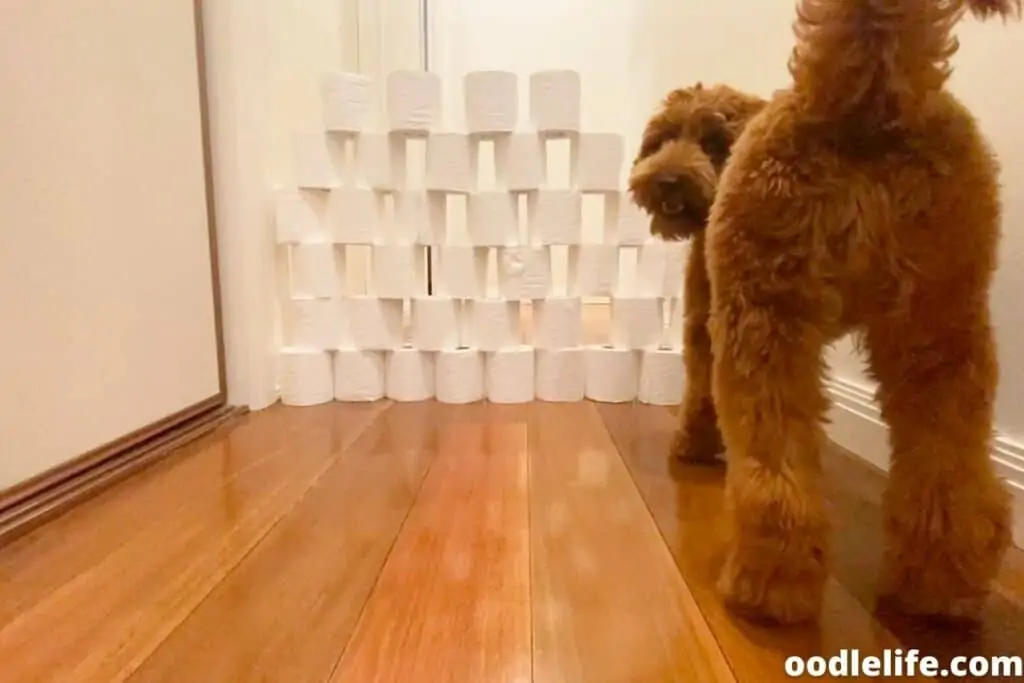 Cardboard Destruction Boxes – Best For Reusing Items Around the House
A cardboard destruction box is what it sounds like, although it doesn't have to be limited to cardboard. You can also use egg cartons, toilet paper tubes, or other tearable paper products.
One example could be stuffing a paper towel roll with a crumpled piece of paper, with hidden small treats mixed in, intriguing your dog. If this is the first time, it might also help if you rip the cardboard yourself, so the dog gets the idea to start their search and know it's okay.
You'll want to watch so that the dog doesn't eat the cardboard. Making these toys can be a great way to reuse some cereal boxes and other cardboard.
Pros:
Reuse materials you probably already have
Get involved with your dog's play
Enjoy watching your dog figure it out
Mental enrichment with hidden treats
Cons:
Has to be supervised
This could lead to dogs associating these items with toys
Veggies and Bones – Best For Safe to Eat Shredding
If your dog loves to eat what they shred, much to your dismay, you can find a safe way for them to enjoy this activity. Some dogs will be more receptive to this than others, depending on how picky an eater they are.
You can use dog-safe veggies like lettuce, celery heads, carrots, spinach, or cucumbers. These are enriching to dogs since they don't usually receive them. Make sure you keep these in smaller amounts. They'll enjoy the fun of shredding something apart they can eat.
You can also try bones for dogs that like to shred. If you're looking for something more durable, natural examples like deer antlers or hooves are sturdy options for chewers.
Pros:
Enriching to try new foods and treats
Provides some variety for their diet
Peace of mind that they can shred and eat their activity
Cons:
These should only be treats, so they shouldn't be given too often
Seasoned, herbed or spiced foods are not safe for dogs
Stuffing Shreddables – Best For Adding Fun to Old Toys
A great DIY way to add fun to your old toys for dogs that like to shred is by stuffing them with shreddable paper. Any solid rubber toy with holes can be for this, but hollow balls can make the best option.
Essentially, take easy to shred paper, like printer paper or wrapping paper, and stuff it into old toys. Doing this can bring new excitement back to toys your dog has long abandoned.
If your dog wants more of a challenge, you can also use old t-shirts or other fabric options that will be harder to rip out of the toy. Feel free to mix in treats to add some fun food motivation.
Pros:
Revive interest in old toys with low-effort and low-cost
Reuse old wrapping paper
Can include treats
Easy to create
Cons:
Requires that your dog already has a hollow, hard rubber toy
Other Important Factors to Consider
Dogs that shred should usually have supervision while they play, and as an owner, it's key to pay extra attention to the toys they get. There are a variety of materials that are unsafe for dogs to eat if they shred them to pieces.
Here are a few essentials to keep in mind when looking for toys for dogs that like to shred.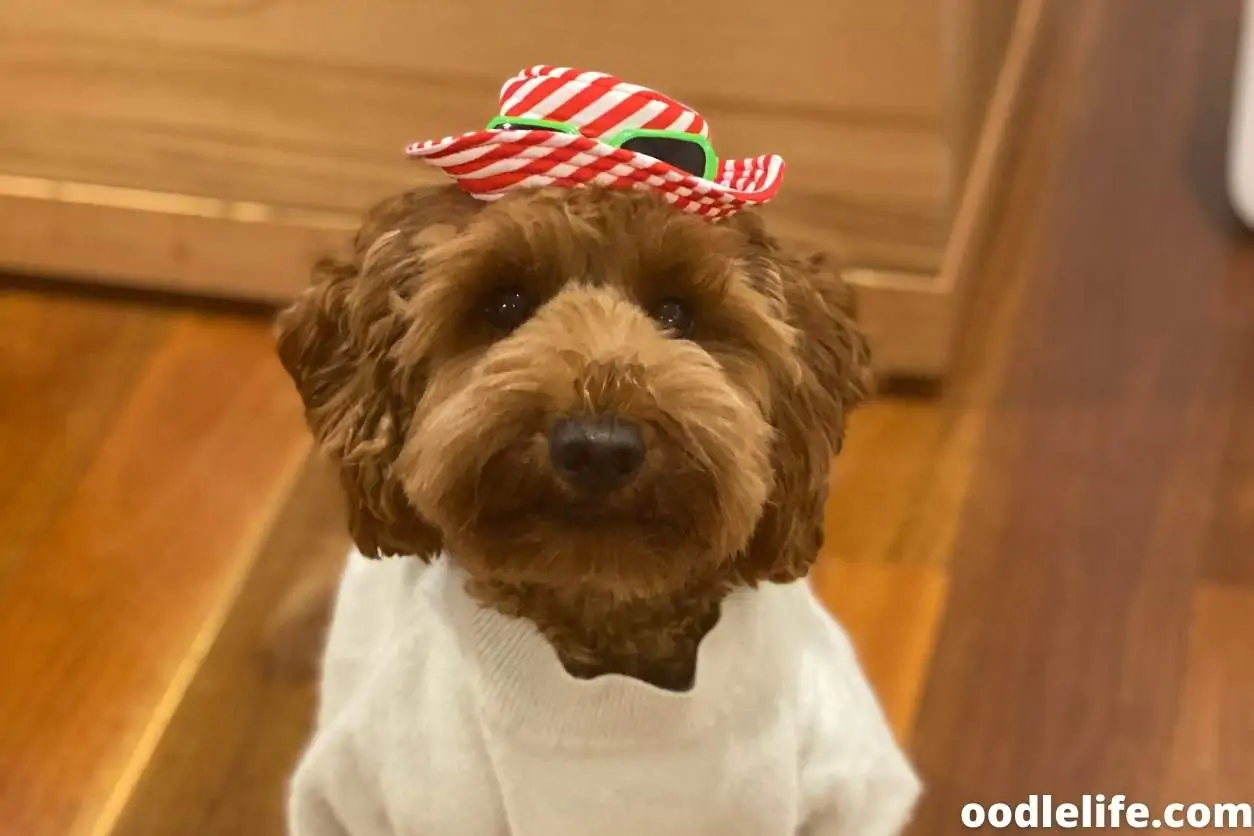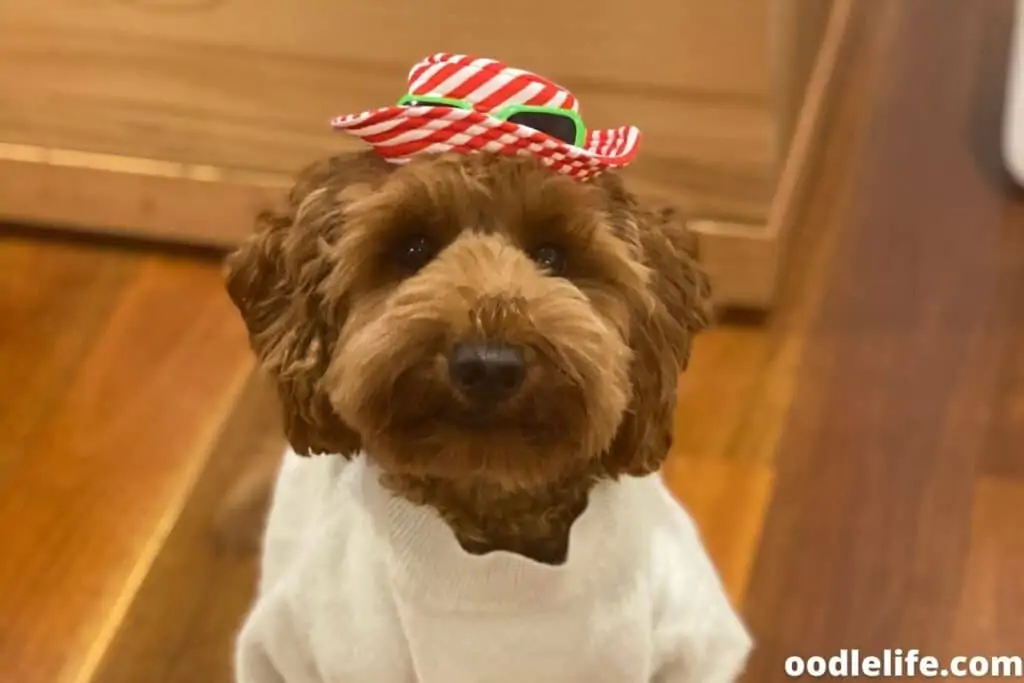 My Labradoodle Max should in theory be safe with most toys – but in reality, his teeth will shred EVERYTHING and we need to be incredibly mindful. One of my biggest fears for Max as a dog owner is that he will eat stuffing from a dog bed or stuffed you.
Avoid things like:
Standard plushies that aren't for heavy chewers
Toys with stuffing
Felt or fabric toys that rip easily
Rope or string toys that rip apart into tiny fibers
Choose toys instead that are:
Solid rubber or other durable materials
Made for larger breeds or heavy chewers
If your dog is causing an issue with their destructive chewing, you can also find help with the ASPCA list of actions to dissuade this behavior.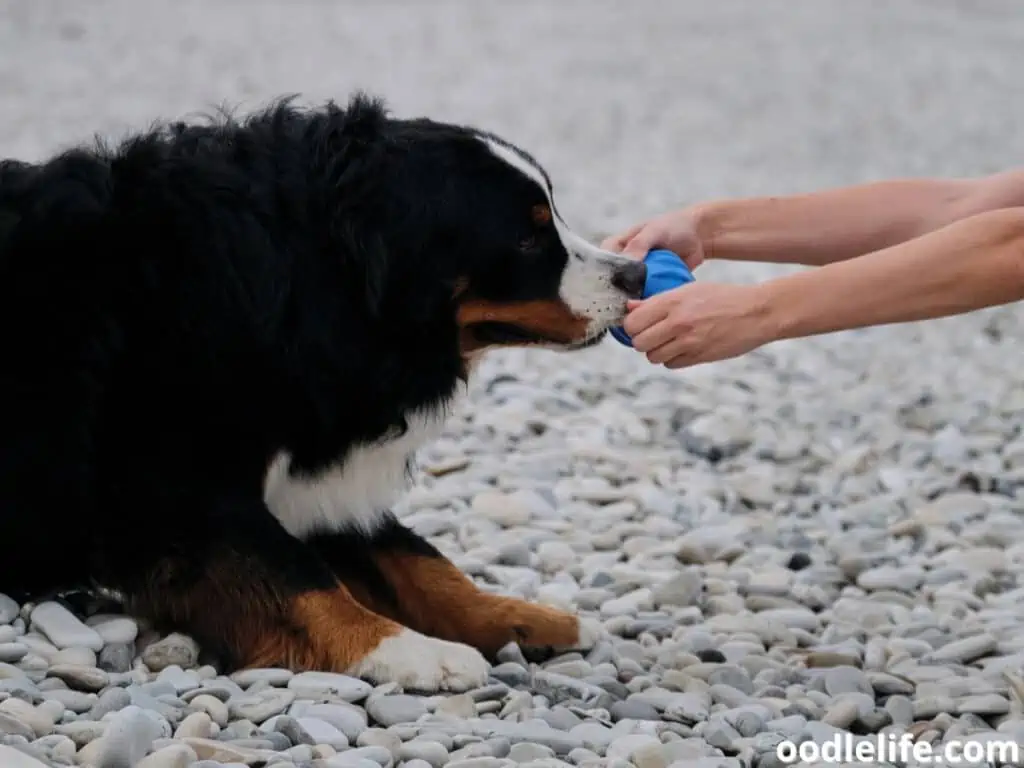 Final Thoughts
Getting a toy for a dog that likes to shred can sometimes seem like a handful, but nothing is more worth it than seeing those happy, wagging tails. These options are safe ways to explore that instinct with your pup, so enjoy your shredding!