11 Great Toys for Herding Dogs (2022)
Athletic, nimble, and oh-so-agile, herding dogs are the primo athletes of the canine world. Just look at any agility competition and you'd see that the vast majority of agility champions belong to the herding dog group.
Herding dogs are breeds of dogs that were originally bred to herd livestock. These dogs have a natural instinct to move animals around, and they are often used on farms and ranches to help keep livestock in order. Some of the most popular herding dog breeds include Australian Shepherds, Border Collies, and Welsh Corgis.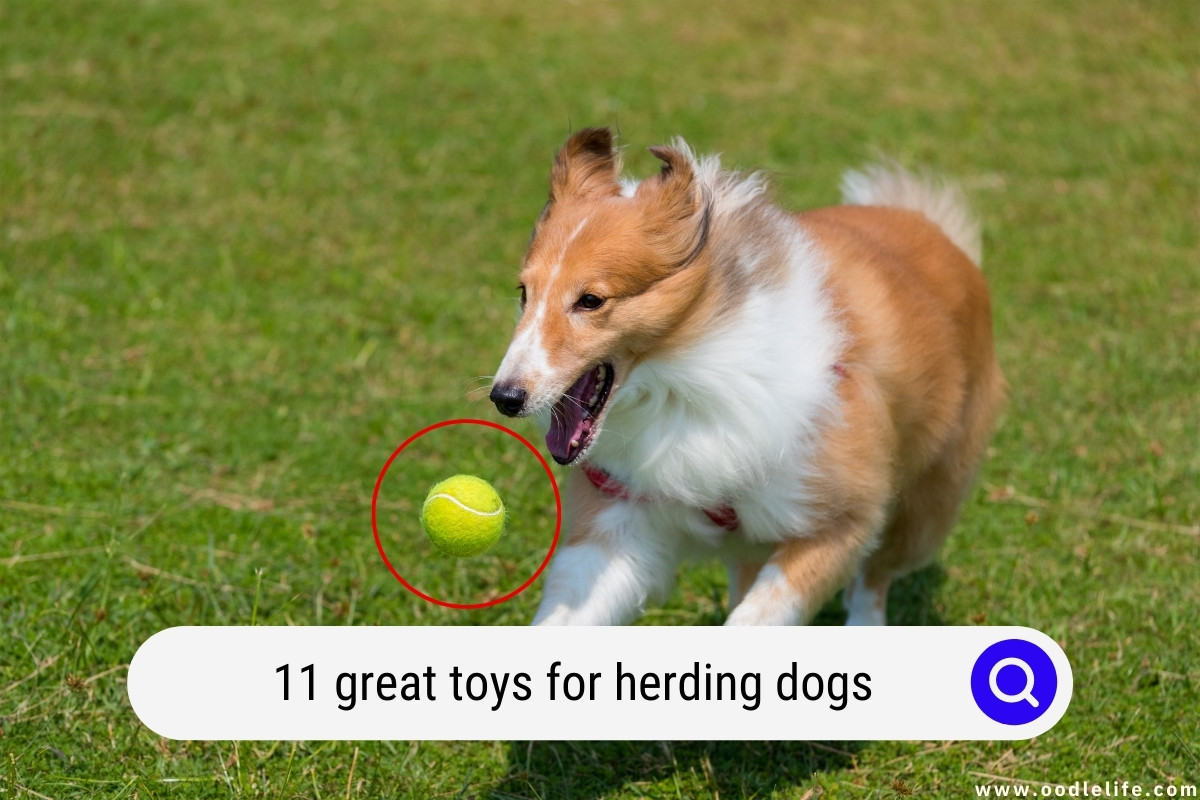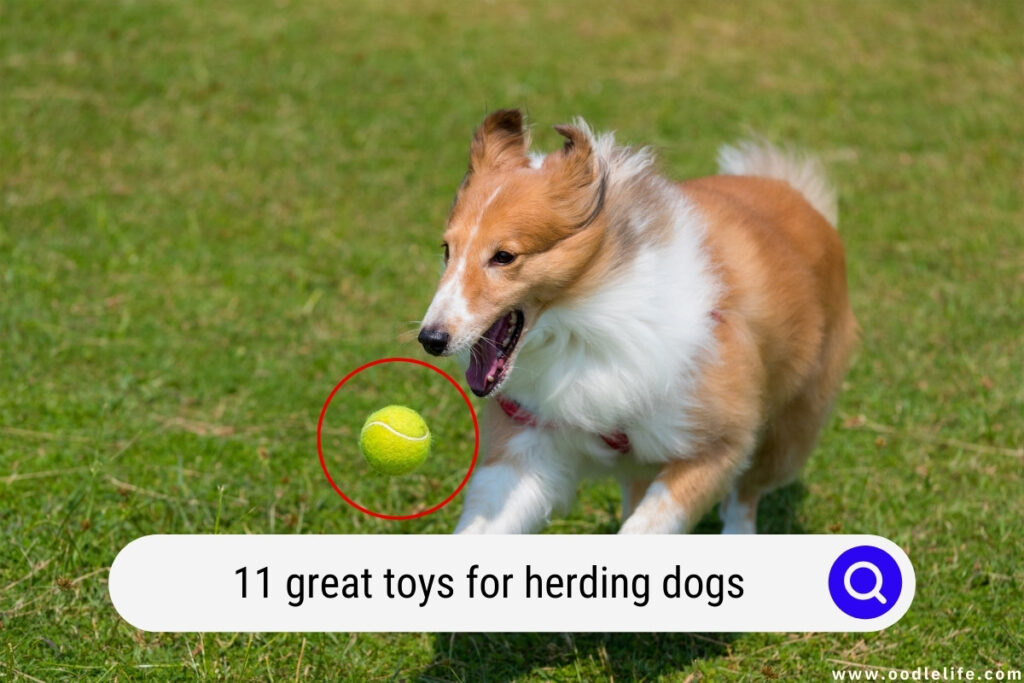 When it comes to entertaining a herding dog, the sky's the limit. These guys are bred for the perfect combination of speed and endurance, and anyone that has ever had one of these gorgeous creatures will attest that they are extremely difficult to tire out!
Not only do they have formidable athleticism and a high prey drive, but they are also known to be extremely intelligent. It is no mean feat to keep an intelligent, physically hyperactive herding dog occupied.
So when it comes to toys, they understandably have discerning tastes. If you are shopping for toys for your herding dog, we're happy to share with you some of our favorites.
Great Toys for Herding Dogs
1. SNiFFiz Smelly UFO Durable Interactive Treat Dispensing Puzzle
Other than toys, what do you think delights a dog more? Food of course!
SNiFFiz SmellyUFO Durable Interactive Treat Dispensing Puzzle / Enrichment Toy for Dogs - Mind Stimulating Food Game / Slow Feeder / Wobble Toy - from Small Puppies to Large Dogs
[DOG TOYS MUST ATTRACT DOGS' ATTENTION] SNIFFIZ SMELLY UFO is guaranteed to keep them busy and entertained by using TREATS & MOVEMENTS. Simply fill the UFO with your dog's favorite snacks. The smell of the treats and the funny movements of the toy will immediately grab your dog's attention!
[1 UFO GAME = 1 HOUR WALK] The tempting smell of the treats will make your dog roll, shove and chase the toy around to get to the treats on the inside. This way, SMELLY UFO will keep your dog mentally stimulated and physically active. The game will help your dog relax and relieve stress when he is home alone. It is a literal boredom buster!
[MENTAL STIMULATION - from PUPPY to SMART DOG] SMELLY UFO is an IQ toy that stimulates your dog's brain, helps him learn, and trains his problem solving skills. You can change the level of difficulty and make the puzzles progressively more challenging.
[ADJUSTABLE OPENING] You can decide how long your dog will be playing by adjusting the size of the treat dispenser. Since this treat holder toy has 2 extra large maze chambers(EASY/HARD), even slow feeding and long playtimes are possible. When you need to leave the house, simply fill both mazes with snacks to keep your dog busy and make the game a real challenge.
[MORE THAN JUST TOUGH] Including sample tests with 20+ breeds, great efforts have been made to achieve maximum durability. Rubber-like materials (developed exclusively for the UFO BODY) and high-strength hard plastics make SMELLY UFO a long-lasting toy.
Combine them both and you'll give your dog an afternoon of pure fun. SNiFFiz's UFO Treat Dispensing Puzzle is like a game on its own! Fill the toy with treats and watch it move around as your dog tries to get the treats out.
This UFO toy will keep your dog physically and mentally active as it figures out how to get the treats to come out of the puzzle. The toy is also customizable depending on how long you want your dog to play with it. You may adjust the size of the mouth of the toy to control the difficulty and the duration it takes for the treat to come out.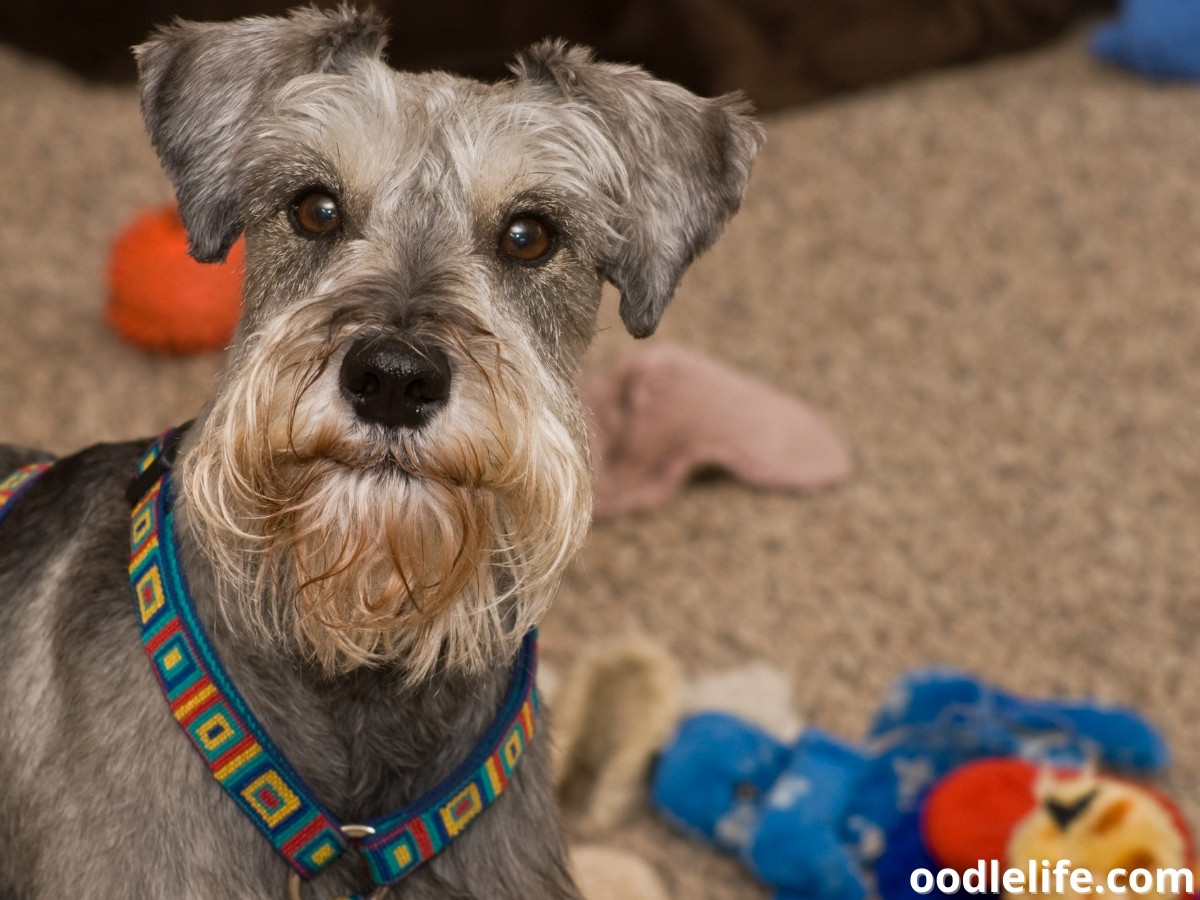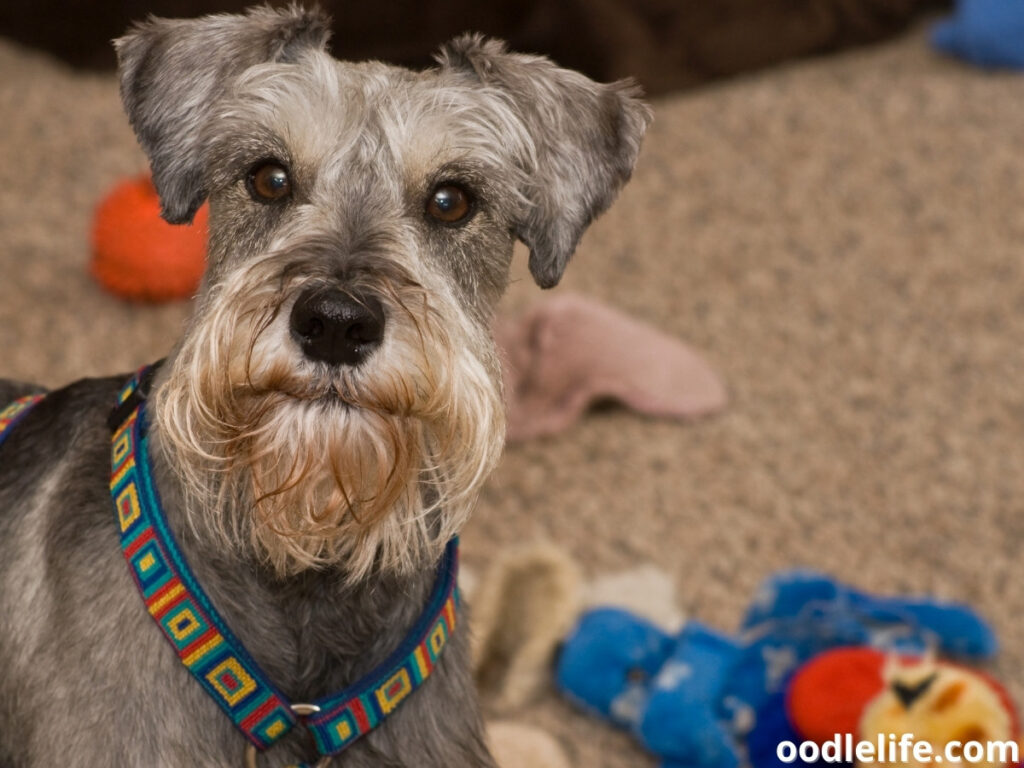 2. ZippyPaws X-Large Burrow Log and Chipmunks Squeaky Hide and Seek Plush Toy
Which intelligent canine doesn't like puzzles? ZippyPaw store has got you covered. This squeaky hide and seek plush toy is an interactive toy that your dog will love.
Sale
Your herding dog will probably have a high prey drive and will enjoy hours of catching the chipmunks out of the log. It comes with an entertaining sound that will goad your dog even more!
The toy comes in different colors and sizes that will cater to dogs of all sizes but is not advisable for aggressive chewers.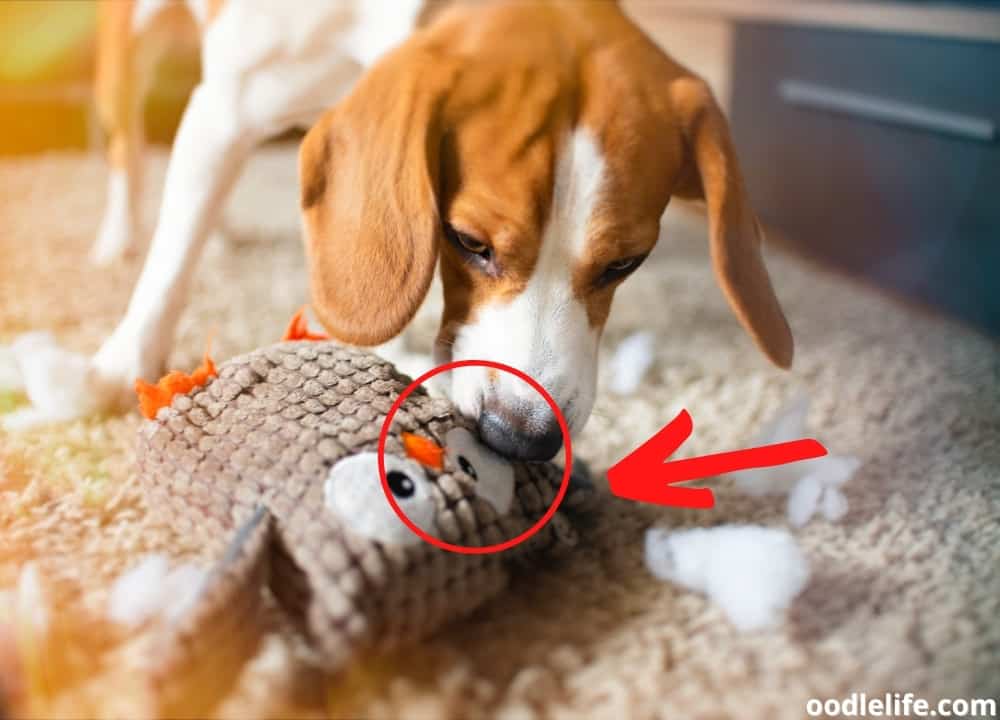 3. Jolly Pets Teaser Ball Dog Toy
Jolly Pets Teaser Ball Dog Toy is a 6-inch toy that is good for dogs of about 20 to 60 lbs. What is unique with this toy is that it has a ball within a ball!
Jolly Pets Teaser Ball Dog Toy, Medium/6 Inches, Blue, 6-Inch Teaser Ball, Blue
This all in one ball-within-a ball dog toy features a movable interior ball inside a rounded outer cube for hours of puzzling fun!
The Medium Teaser Ball measures 6 inches across and is ideal for medium sized dogs that are 20-60 lbs
It floats! The Teaser ball floats in the water for retrieving and fetching
The exterior of the Teaser Ball is easy for dogs to grip, lift and carry. Jolly Pets' Teaser Ball is ideal for fetching, chasing and playing tug-of- war all afternoon
Add peanut butter to the interior ball for additional puzzling fun for your pup. Note: We design our toys to be durable, but no dog toy is indestructible. For safety, you should always supervise while your dog plays with any toy. Remove all packaging and dispose or properly. Parts of this item can be a choking hazard to pets and children if removed from the toy. If any becomes loose, detached, or destroyed, remove the toy and discard immediately.
Your herder will have heaps of fun trying to get the side ball out from the exterior ball. The ball floats, and is perfect for some water time. You can stuff the interior ball full of treats like frozen peanut butter to add an incentive to get it out.
This versatile ball can be used to play fetch, tug-of-war, or simply used as a chew toy. Easily cleaned and maintained, this puzzle toy will keep your pooch occupied for a while.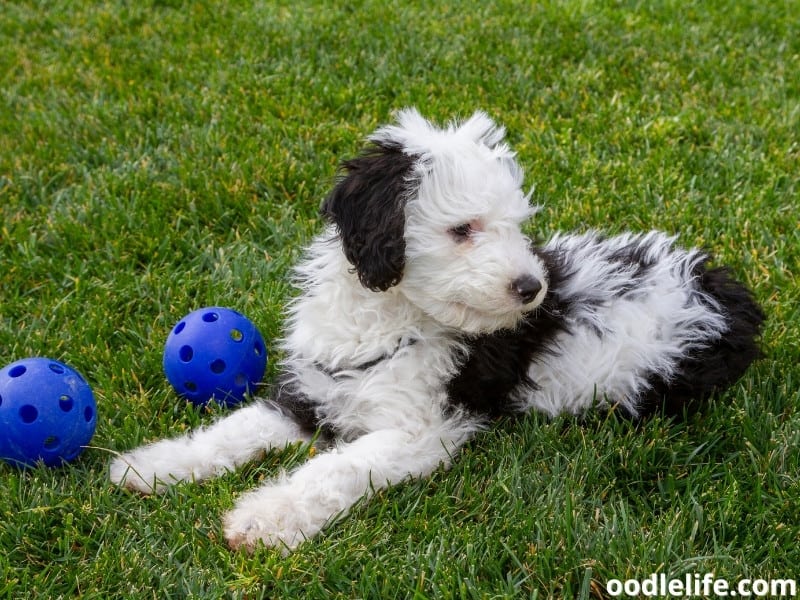 4. Jolly Pets Tug-N-Toss Jolly Ball
This Tug-N-Toss Jolly Ball is famous for its handle which allows dogs to carry this toy. This toy is available in multiple sizes from S to XL. A typical medium-sized herding dog will do well with the M or L sizes, which are 6 and 8 inches respectively.
Jolly Pets Tug-n-Toss Heavy Duty Dog Toy Ball with Handle, 10 Inches/X-Large, Red
The Tug-N-Toss Jolly Ball features an iconic, integrated handle that provides endless ways to carry, play, fetch and tug this durable toy
The large Tug-N-Toss measures 10 inches in diameter and is ideal for extra-large dogs over 90 pounds
The Jolly Ball Tug-N-Toss is proudly Made in the USA
Made from flexible material, the Tug-N-Toss is designed to be punctured without deflating. In fact it floats for water play
No dog toy is indestructible, always supervise your dog while they play with any toy. Remove all packaging and dispose of properly. Parts of this item can be a choking hazard to pets and children if removed from the toy. If any becomes loose, detached, or destroyed, remove the toy and discard immediately.
This ball doesn't deflate even when punctured and is perfect for the herding dogs that enjoy a good game of tug. It floats as well, so take it to the beach or lake for a good session of fetch in the water.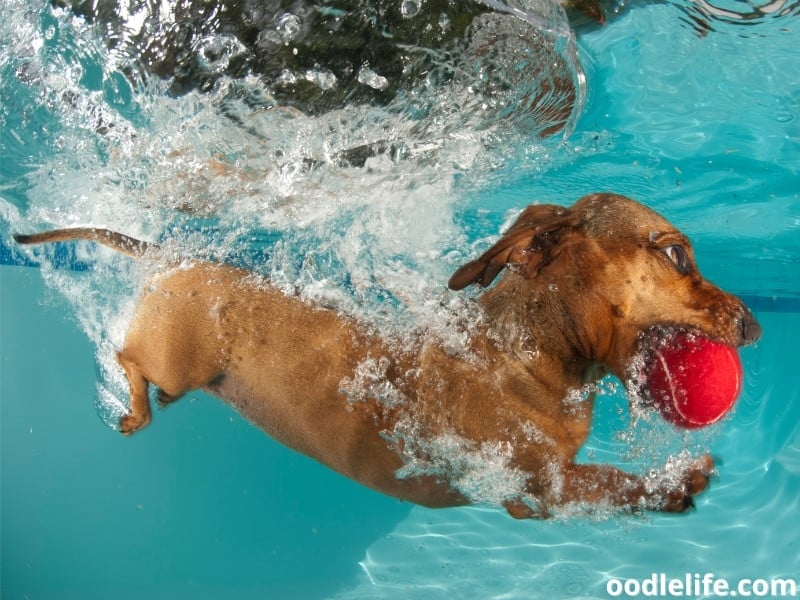 5. Jolly Bounce-N-Play Dog Toy
Also by Jolly Pets, this toy called Bounce-N-Play floats and is an excellent toy for a day out at the beach. With a diameter of 8 inches, this toy suit dogs over 60 lbs.
Jolly Pets Bounce-n-Play Dog Toy Ball, 8 Inches/Large, Blueberry, (Model: 2508 BB)
The Large Bounce-N-Play measures 8 inches in diameter and is ideal for dogs weighing over 60 pounds
This Bounce-N-Play dog toy is just like the Original Jolly Ball (the Tug-N-Toss), but without the handle. Ideal for kicking, chasing and retrieving
Made from Jolly Pets' signature JollyFlex material, which is the ideal combination of bouncy and tough. Designed to retain its shape, and will not deflate- even when punctured
It floats! The Bounce-N-Play floats for water based catch and fetch
Proudly Made in the USA. Jolly Pets is proud to manufacture this dog toy right here in the USA, and support organizations throughout the nation that provide toys to shelter dogs. Jolly Pets believes all dogs should be Jolly, even while waiting for forever homes. Note: We design our toys to be durable, but no dog toy is indestructible. For safety, you should always supervise while your dog plays with any toy. Remove all packaging and dispose or properly. Parts of this item can be a choking hazard to pets and children if removed from the toy. If any becomes loose, detached, or destroyed, remove the toy and discard immediately.
Just like the other Jolly Pets products, the JollyFlex gives the toy a bouncy, tough feel, and the material also prevents deflation. This toy can also be used for herding dogs who like to chase, kick, and retrieve, which let's face it, applies to almost all dogs!
6. ChuckIt! Sport Ball Launcher
When your dog fetches tireless, what do you do? Increase the distance!
Sale
Chuckit! Classic Ball Launcher, Medium (26 Inch)
Tennis Ball Launcher: Our longest launcher at 26 inches, this enhances fetch by upgrading throwing speed and distance to challenge dogs to run farther faster. Compatible with ANY Medium size Chuckit! Ball
Pet Toys: Get ready for bonding fun with your dogs. Check out a variety of our pet toy products such as frisbees, perches mirrors for birds, prey wand toys for cats, plush toys, light-up interactive toys more
Chuckit Fetch Toys: Chuckit creates toys that enrich the human-animal bond bright colors help dogs puppies stay engaged Checkout Chuckit for ball launchers, bouncy balls, frisbees, indoor dog toys, glow toys more
Just For Pets: Petmate makes a variety of pet products for dogs, cats, chickens other small furry friends Check out our brands such as Aspen Pet, Arm Hammer, Booda, Chuckit, Jackson Galaxy more
The ChuckIt! Sport Ball Launcher is a 26-inch dog toy that can be used with any ChuckIt ball. The launcher allows you to gain great distances, which equates to having a very tired dog. And as a bonus, you won't have to pick up a ball that's dripping with doggy drool all the time!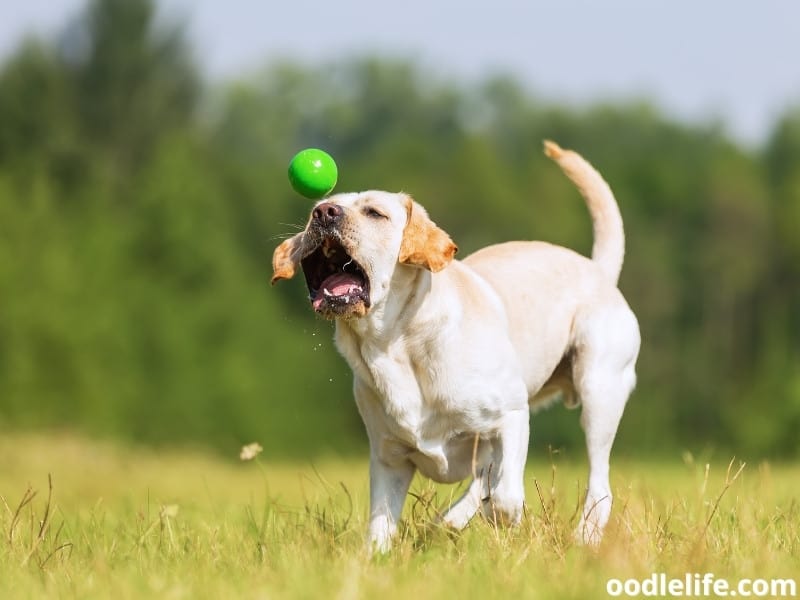 7. ChuckIt-Ultra-Ball
Used together with the ChuckIt! launcher, this ball will fly, and will fly FAR! Looking for a fun way to keep your dog entertained?
Sale
Chuckit! Ultra Ball Dog Toy, Various Sizes
ULTRA BOUNCE BALL: This squeaker ball toy for dogs entices play with fun sounds & high-bounces. Play fetch at the lake or pool thanks to the lightweight, buoyant design. Compatible with Chuckit! ball launcher.
Make Fetch Happen: Our durable Ultra Balls are high bounce, high visibility, and float for water or pool play; Keep playtime going and never pick up a slobbery ball again with the Chuckit Launcher
Go Fetch: Chuckit Performance toys are designed with you and your dog in mind; Try our full range of interactive indoor and outdoor dog toys including tumblers, flyers, fetch toys, chew toys and more
Chuckit Fetch Toys: Chuckit makes toys that enrich the human animal bond and helps dogs and puppies stay engaged; Try our full line of ball launchers, bouncy balls, frisbees, indoor dog toys, glow toys and more
Just For Pets: Petmate makes a variety of pet products for dogs, cats, birds, and other furry friends; Check out our brands such as Aspen Pet, Arm & Hammer, Booda, Chuckit, and more
These durable balls are designed for fetching, and they come in a variety of sizes to suit any dog. Best of all, they're easy to clean. With high bounce and high visibility, ChuckIt balls are also bouncy and float, making them perfect for water-loving dogs.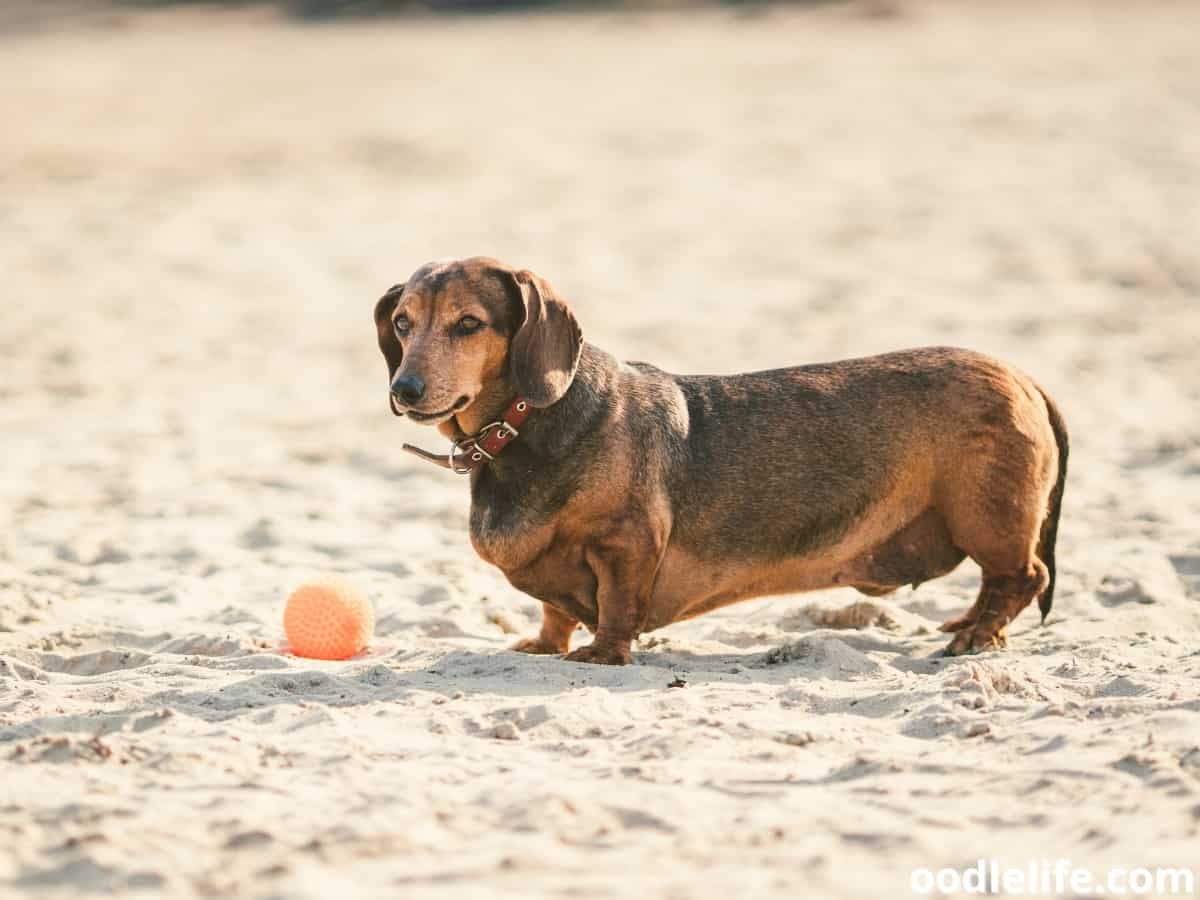 8. Dog Soccer Ball with Grab Tabs
Voerou's Dog Soccer Ball with Grab Tabs is a 6-inch toy that is easy to handle by both dogs and humans. The grab tabs, which are made of nylon, are sewn into the ball and do not fall off easily. Your dog will enjoy fetching with this ball or using it for a quick game of tug with his canine buddy.
Sale
Dog Soccer Ball with Grab Tabs, Voerou Durable Dog Toys, Dog Balls for Small & Medium Dogs, Interactive Dog Toys, Dog Water Toy, Dog Tug Toy for tug of war, Herding Ball for Dogs (6 inch)
[Durable Grab Tabs] - Durable nylon tabs, which are not easily to fall off due to they use thermoplastic technology, are sewn into the seams of our dog soccer ball to give your dog a new way to pull, toss and tug. Our dog balls also has a handle so people can play too. Furthermore, it can strong the relationship between you and your pets. It is a perfect interactive dog toys.
[High Quality & Smooth Surface] - Voerou dog balls is made of TPU material, which is very durable and make our dog soccer ball's quality like a standard soccer ball. The dog soccer ball's surface is smooth. Cotton yarn rubber liner inside is more tough and druable than others.
[Waterproof & Buoyant Design] - The material of our dog balls is waterproof, no water absorption, no seepage, no deformation. This dog soccer ball can float on the water, which make it perfect for using not just on the field but also on the pool, lake, and beach.
[Unique Hamburger & Dog Paws Print] - Unlike normal dog toys soccer balls, our dog soccer balls apply new hamburger & dog paws print, which will quickly attact dogs' attention to play and chase. Beautiful design will be a great gift idea for puppy birthday gift, christmas gift xmas gift.
[You will Get ] - Dog soccer ball(suitable for dogs in 20-40 lbs, no for aggressive chewers)*1, product manual*1, pump*1, air needle*1, lifetime warranty - you can contact our customer service team to get replacement or full refund when the dog balls has any problem.
The ball's material is TPU which gives it the same quality as that of a soccer ball. It is waterproof which makes it safe from deformation or liquid absorption during water play. This ball is suited for smaller herding dogs with a weight of 20 to 40 pounds.
Buyers vouch for this toy's durability, ease of inflating, and sturdiness. The package includes a pump and air needle.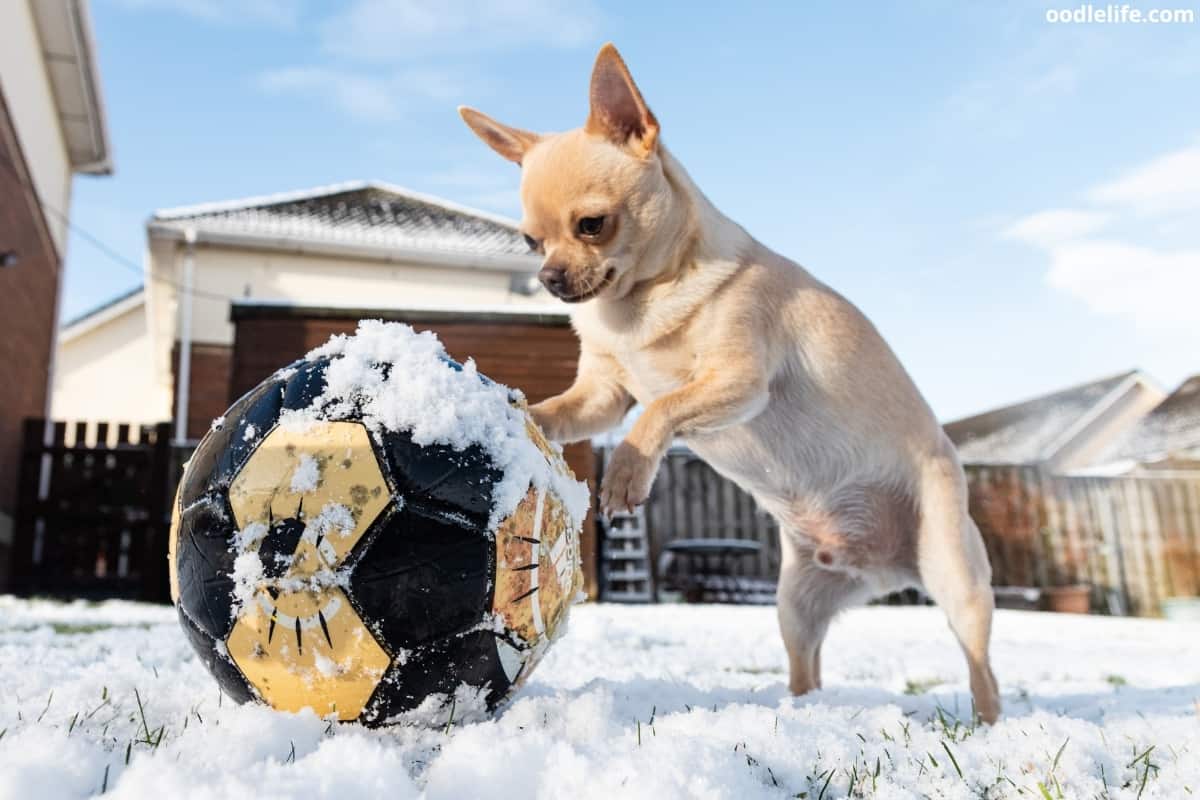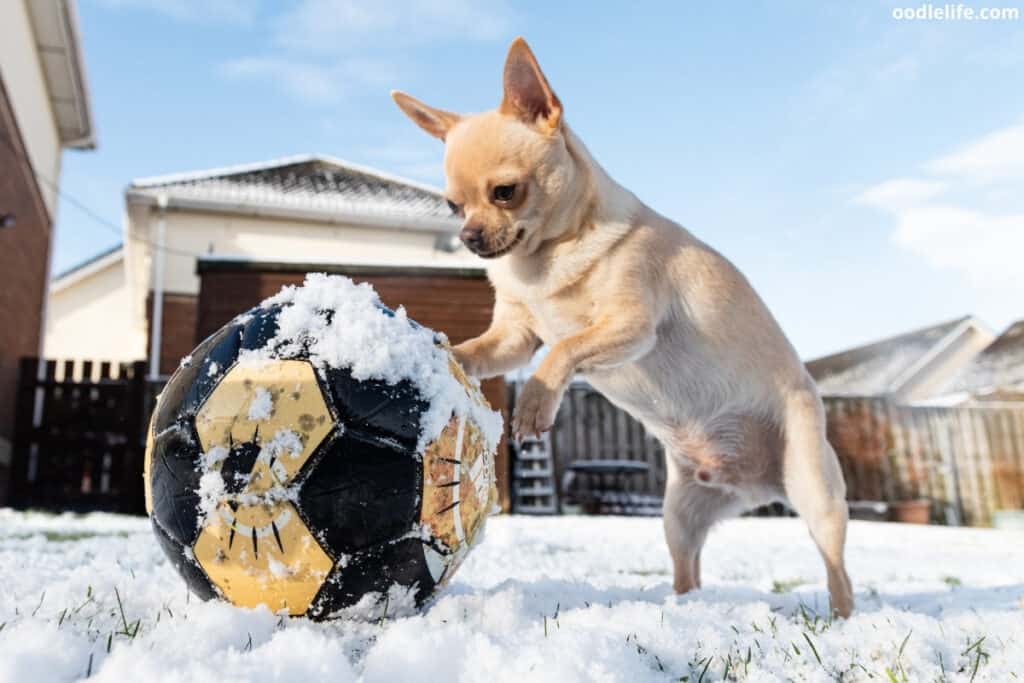 9. Indestructible Bowling Ball
This toy from Dogify offers a lot of versatility for a dog toy. Indestructible, chew-proof and puncture-proof, this toy will suit the voracious chewers.
Indestructible Bowling Ball for Dogs, Large (10 inch), Red
Ultra tough, chew proof, puncture proof, indestructible dog ball
Easy to pick up and roll like a bowling ball. Large size is similar to real bowling ball.
Dogs love to chase and herd this ball around
Easily add dog food for a food dispensing toy
Made in USA of non-toxic hard plastic
Not only is it a toy, but it also will do your pooch's dental health wonders. With its soft bristles that clean your dog's teeth, the toy doubles up as a fetch toy. It comes in two sizes – 6 inches and 10 inches.
The 6-inch toy will suit dogs below 60 lbs and the larger one will suit dogs above.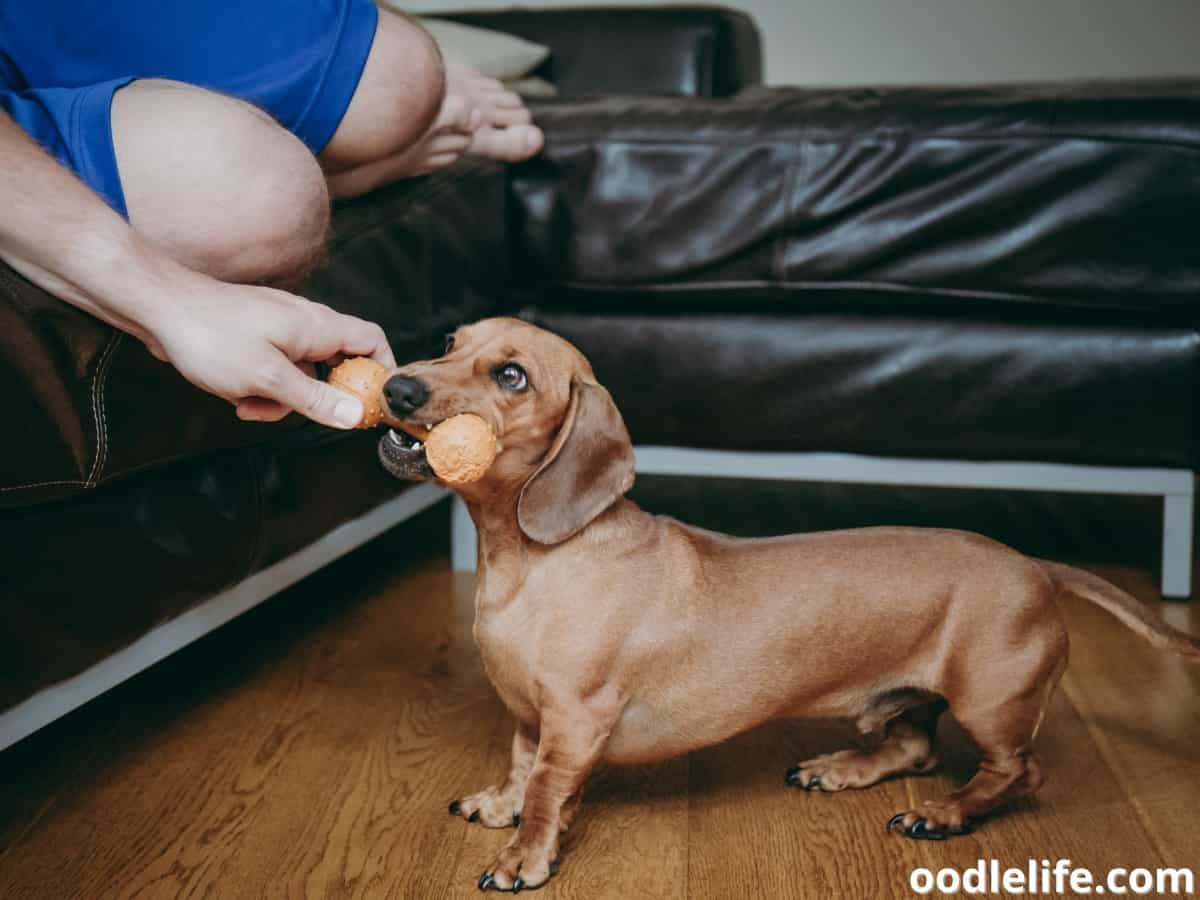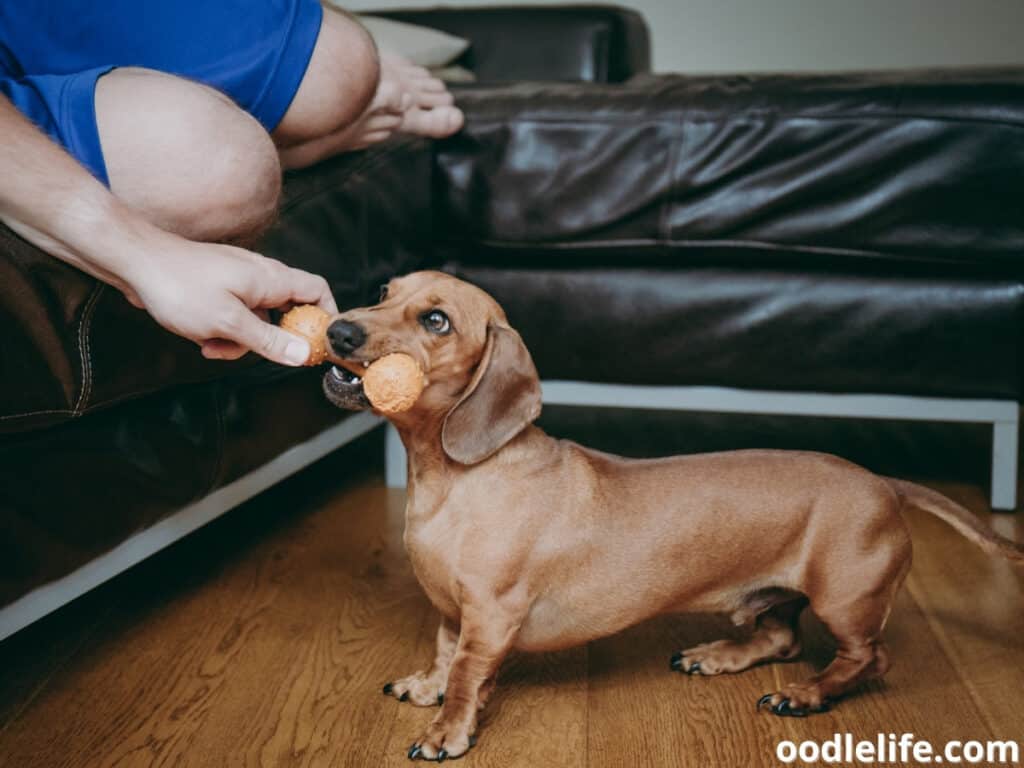 10. Virtually Indestructible Best Ball for Dogs
The indestructible ball from Doggie Dooley is best for herding dogs that like to chase and fetch. The ball is made from hard plastic which is hard to be punctured or destroyed. It even floats on water which your dog can enjoy during a fetch session at the lake or beach.
Sale
Virtually Indestructible Best Ball for Dogs, 10-inch
HARD PLASTIC BALL - Perfect for dogs who love pushing and herding
VIRTUALLY INDESTRUCTIBLE - This Hard plastic ball is not for chewing, fetching or catching.
EXERCISE – Designed for extreme outdoor play. This ball even floats in water.
LOCAL - Made in the USA from tough USA plastic
SELECT SIZE – This ball should not fit in your dog's mouth, it is not a chew toy.
This ball comes in multiple sizes, so be sure to pick the appropriate size for your dog. To avoid choking hazards, your pooch shouldn't be able to fit the ball in his mouth.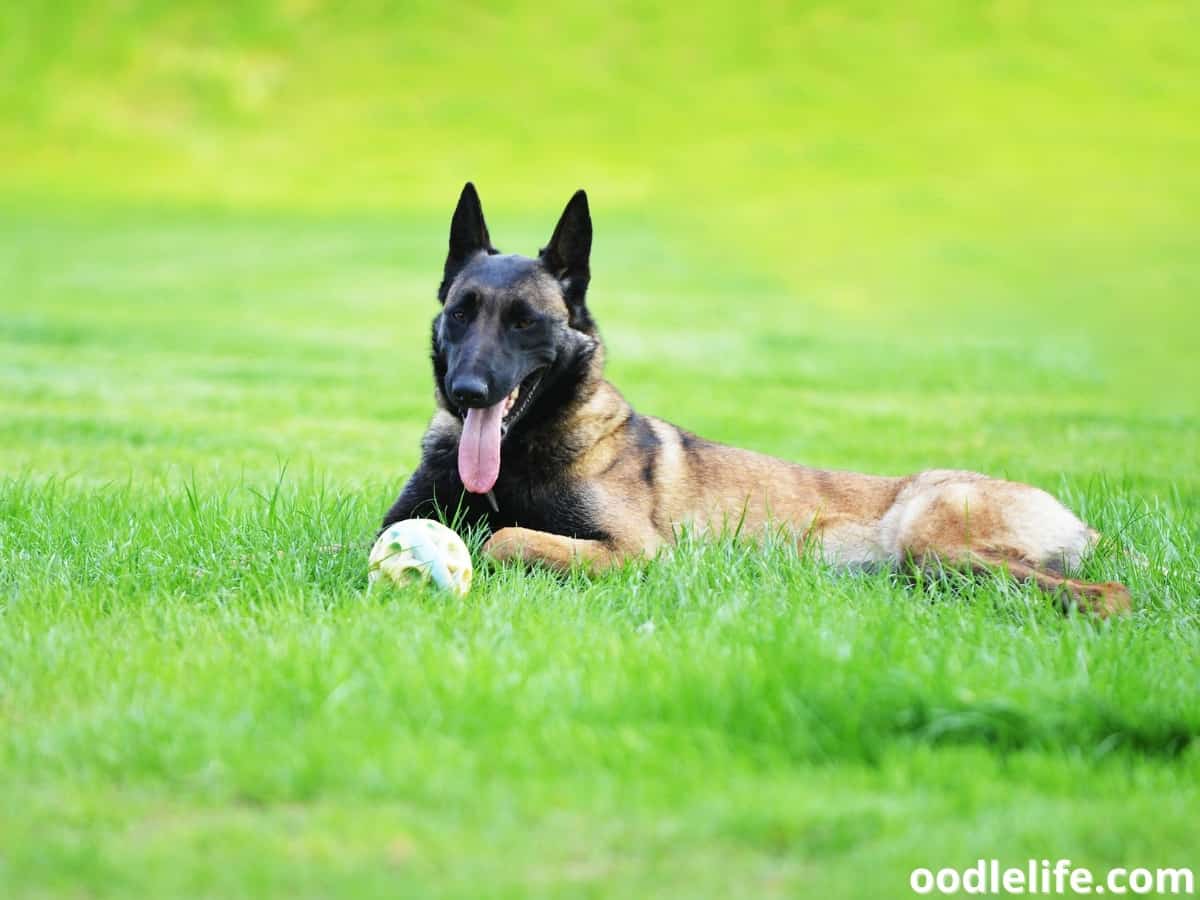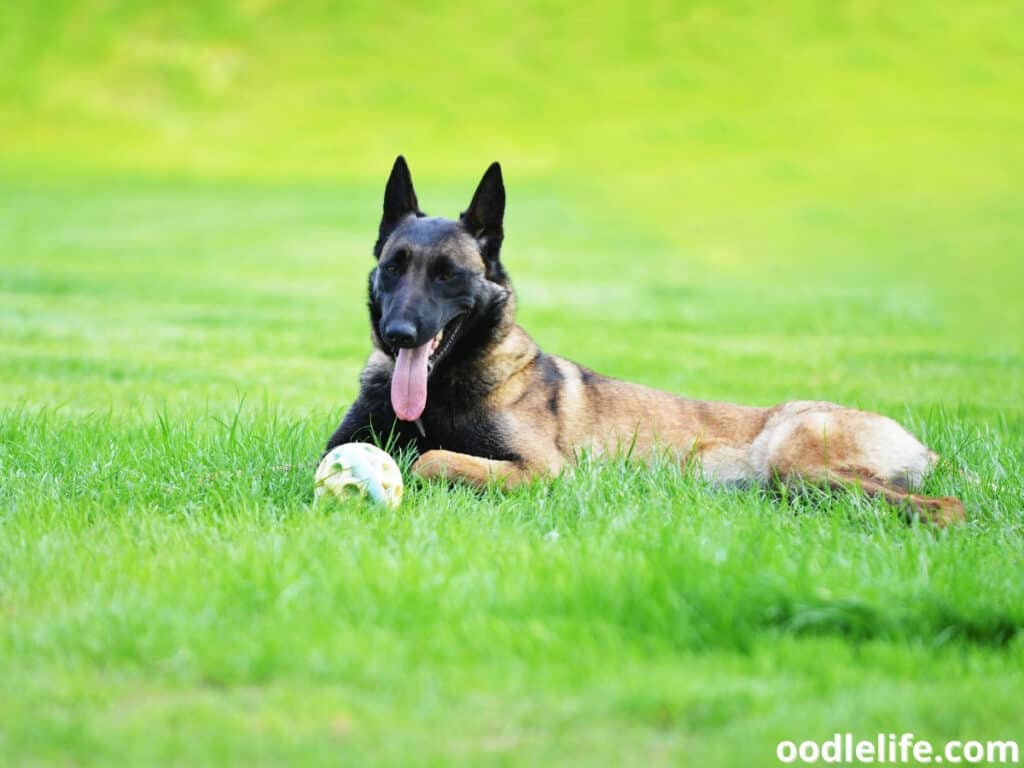 11. Kong – Flyer – Durable Rubber Flying Disc
From legendary pet toy maker Kong, this rubber flying disc is a Frisbee-type toy that can fly some serious distances.
Sale
KONG - Flyer - Durable Rubber Flying Disc Dog Toy - for Large Dogs
Soft Catch: The natural rubber makes for a softer, forgiving catch during fetch. It also delivers a dynamic rebound if your dog misses the initial toss
Instinctual Needs: This toy promotes your dog's instinctual need to play and encourages lots of healthy exercise
Durability: The natural KONG Classic red rubber formula is created to be durable, and flexible for a soft catch
Large Dogs: Made for large dogs size 30-65 lbs (13-30 kg)
Made in the USA. Globally Sourced Materials
Made of soft rubber that is durable yet safe, you won't have to worry about having your dog's teeth klonked by a hard disc when catching. Two sizes are available – the small and the large.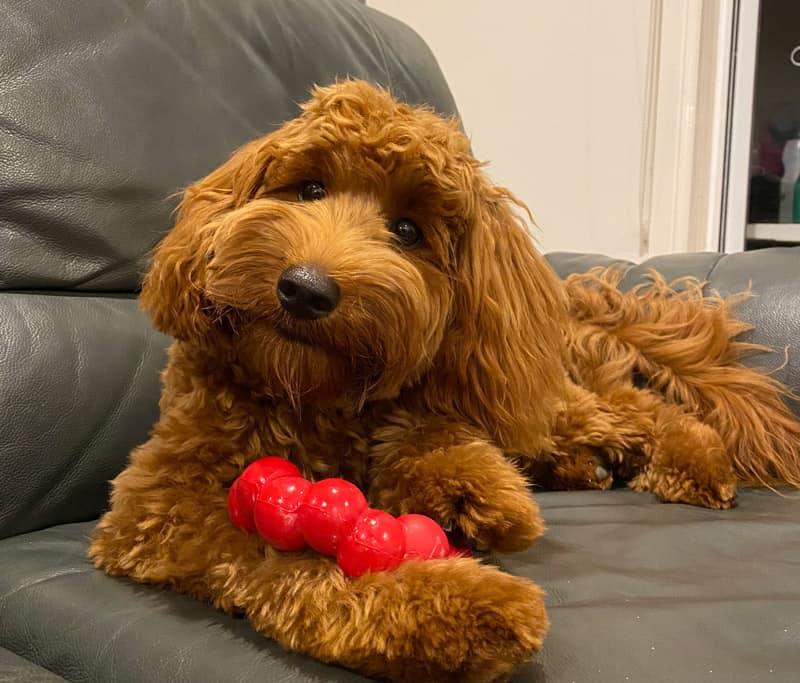 What Toys Do Herding Dogs Like?
Just like shopping for presents for your human friends, you'll know your dog best and what he or she would like.
Some dogs are canine brainaics that love puzzle toys that challenge their intellectual capabilities, giving them a vigorous mental workout. Other dogs like a good, physical workout when playing with their toys.
You probably already know this if you have a herding dog, but they tend to want BOTH! These canine Einsteins enjoy mental stimulation as much as physical stimulation, which is rare in many other breeds which tend to favor one over the other.
Dog toys should also challenge the inherent instincts of the breed. Bred for agility and stamina, herding dogs like to chase, run, and jump. Their pure athleticism and high prey drive make them ideal candidates to be wizards at fetch.
Games that tend to suit herding dogs include:
Puzzle toys that they can swat around and chase.
Frisbees.
Long-distance fetch.
Chew toys that they can toss and chase on their own.
Bonus if the toy squeaks!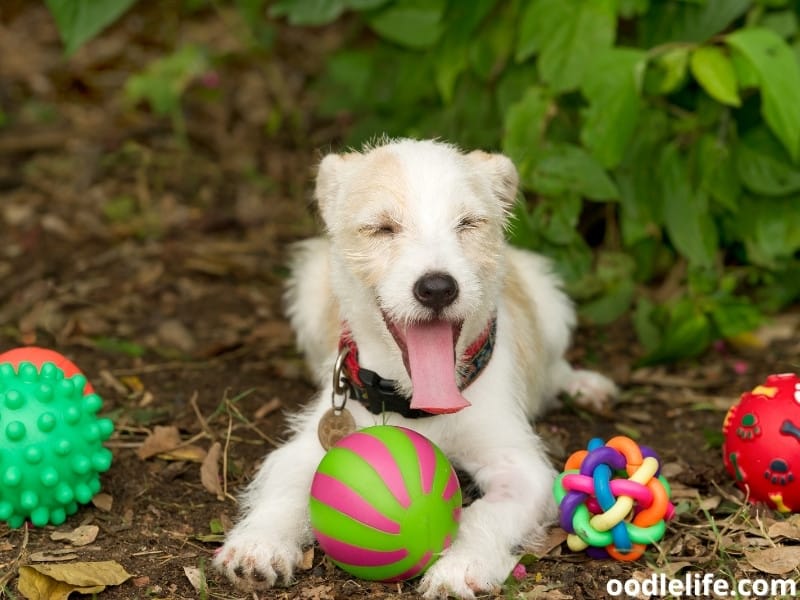 Final Thoughts
Herding dogs are hard to tire, and usually are game for anything you throw at them, so stock up on your arsenal of toys, and have a ball! Pun fully intended.
Playing with your dog is one of the funnest things about being a dog parent. In the case of these cattle chasing pooches, you should be prepared to play. A LOT!