10 Best Yorkie Breeders in California (2023 Update)
The Yorkshire Terrier is a small breed of dog known for its playful and spunky personality. 
They make great pets for families with children. They're known as loyal and protective dogs. Yorkies are typically healthy, but they might show certain health issues related to teeth and the respiratory system.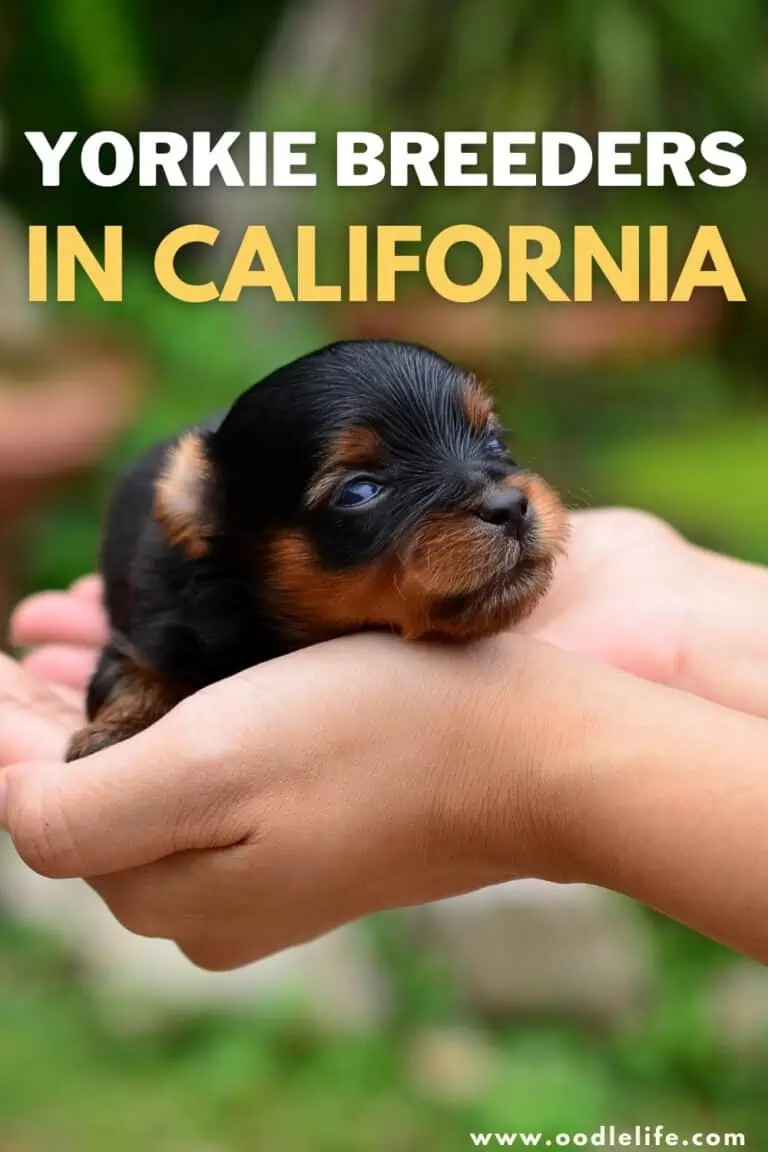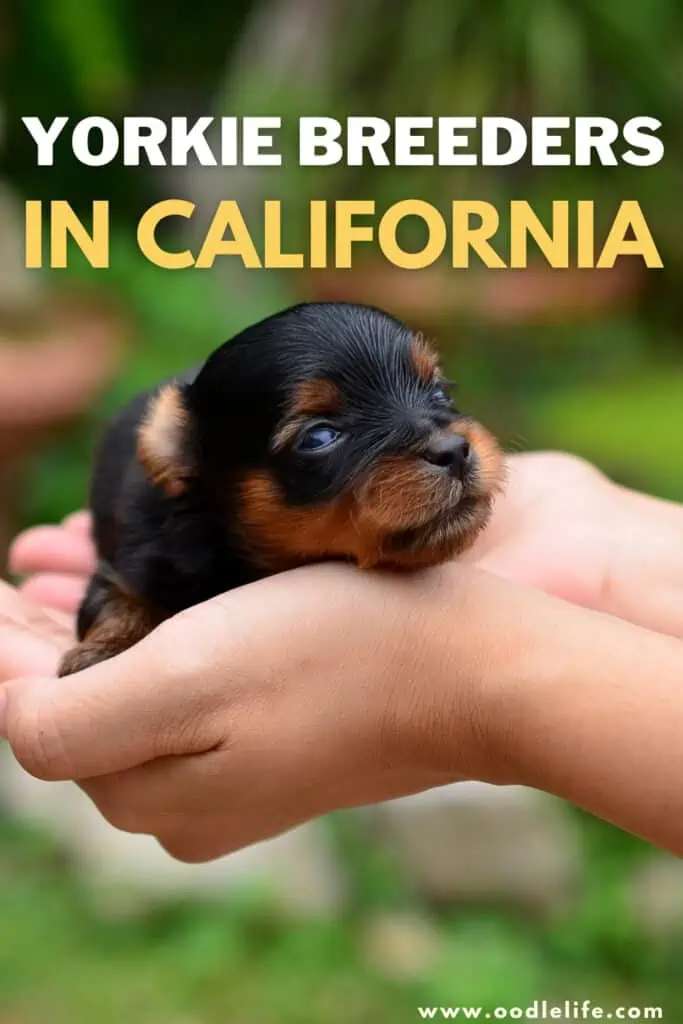 $300 2023 Discount!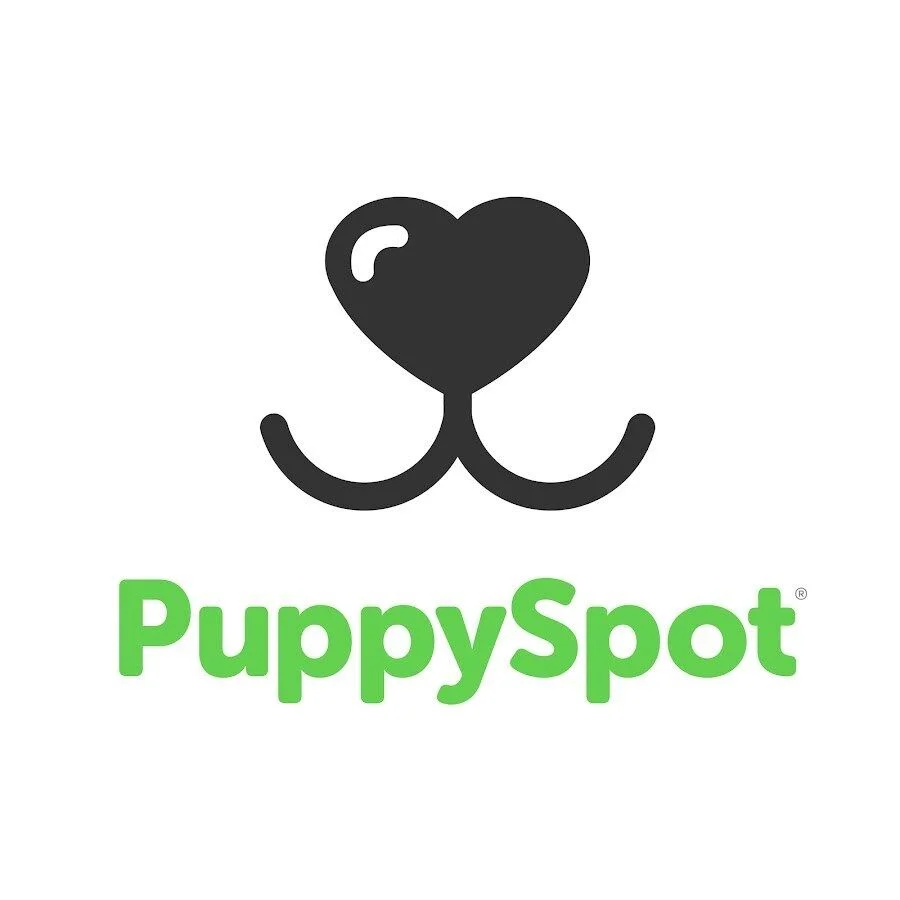 PuppySpot Adoption
PuppySpot is a reputable dog marketplace where you can browse and find compatible puppies right from the comfort of your home. They have placed over 200,000 puppies into homes in the US!
Click through and use the code PUPPY300 for $300 off any puppy adoption.
See Puppies and Save $300
In this article, we will provide you with information on some of the best Yorkie breeders in the state of California. So, you've come to the right place if you're looking to adopt a Yorkie.
We'll tell you what makes each one of these breeders a good fit for your needs.
1. Alisa Yorkies
Location: Sacramento, CA
Phone: 956-966-6642
Email: [email protected]
Alisa Yorkies is a small, family-owned business located in Sacramento, California. Breeding Yorkies for over 15 years, all of their dogs are AKC registered. 
They offer a health guarantee and provide lifetime support to their customers.
Typically, Alisa Yorkies release their puppies after they reach eight to 10 weeks old. It's a good age to determine how well each Yorkie transitions. Each puppy gets a regular exam and the correct vaccination.
You can rest assured that you're receiving a dewormed Yorkie.
Many of Alisa's Yorkies come from champion bloodlines. You'll find plenty of colors to choose from.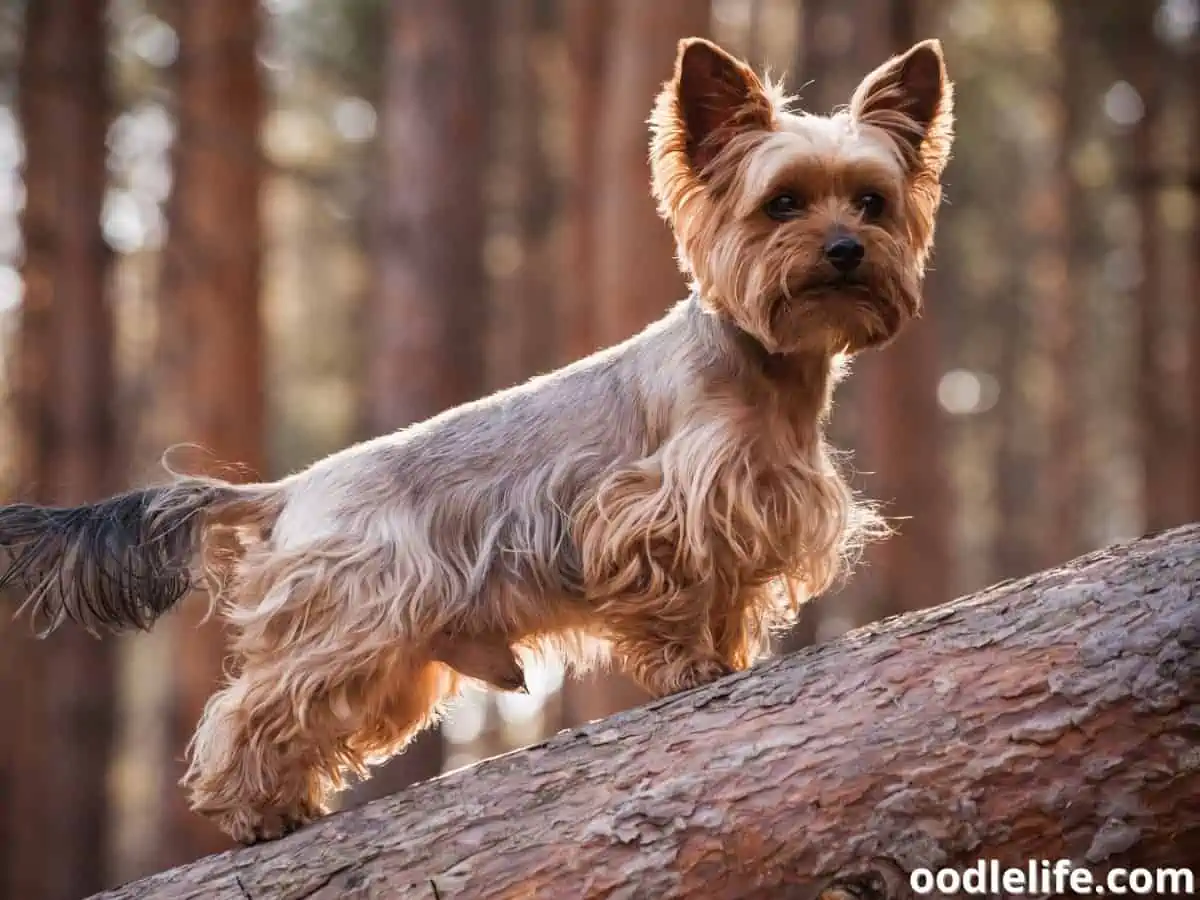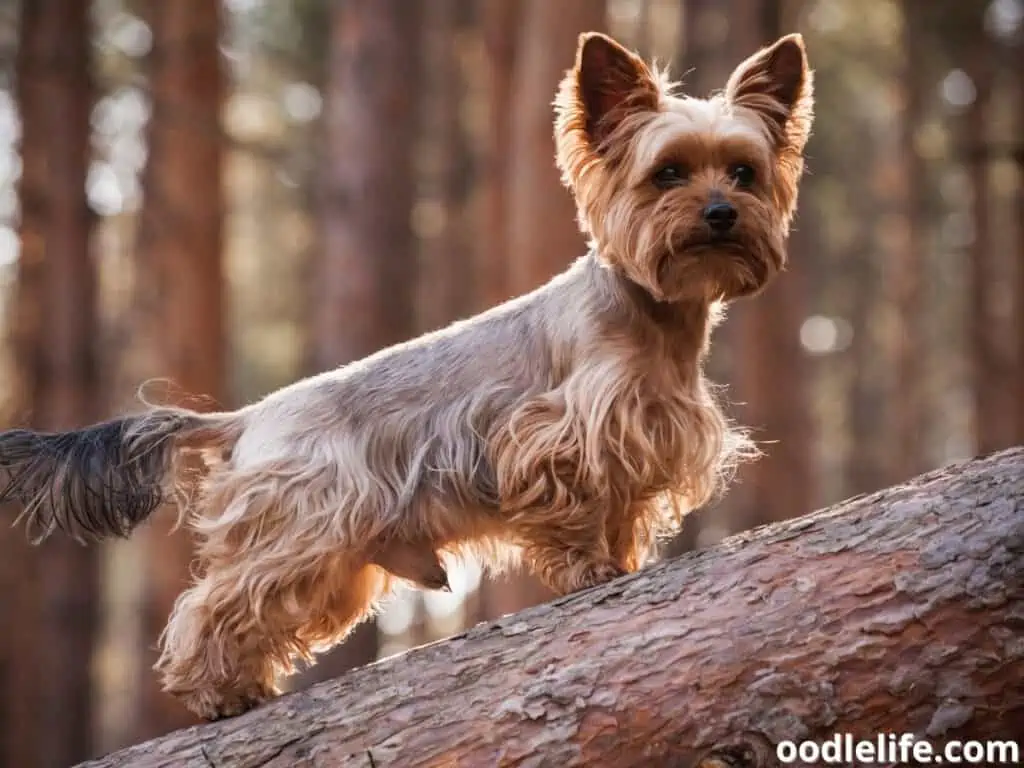 2. Suzabel's Yorkies
Location: Yucaipa, CA
Phone: 909-936-2908
Email: [email protected]
Suzabel's Yorkies is one of the premier Yorkie breeders located in Southern California. They offer Yorkies in a variety of colors, including black and gold.
They're proud to operate as a H.E.A.R.T. member. Suzabel's Yorkies work hard to make sure you get a healthy Yorkie. Each puppy gets fed healthy Life's Abundance food while at Suzabel's Yorkies location. 
The breeder raises each Yorkie inside a well-socialized environment. You can expect to receive a healthy, loving dog.
3. Gemstone Yorkies
Location: California
Phone: 916-407-2104
Email: [email protected]
You'll discover that Gemstone works hard to breed healthy Yorkie puppies that you'll love to bring home. The breeder checks over 150 genetic markers to make sure you know the hereditary background of your newly-adopted pet.
You can expect to find black, chocolate, white, blue merle, and parti-colored Yorkies at Gemstone.
You'll need to fill out an application to reserve a puppy. Once approved, you can come in to pick up your new Yorkie puppy. If you pay $500, Gemstone will place you on its VIP list.
The VIP list guarantees you a spot with the next litter.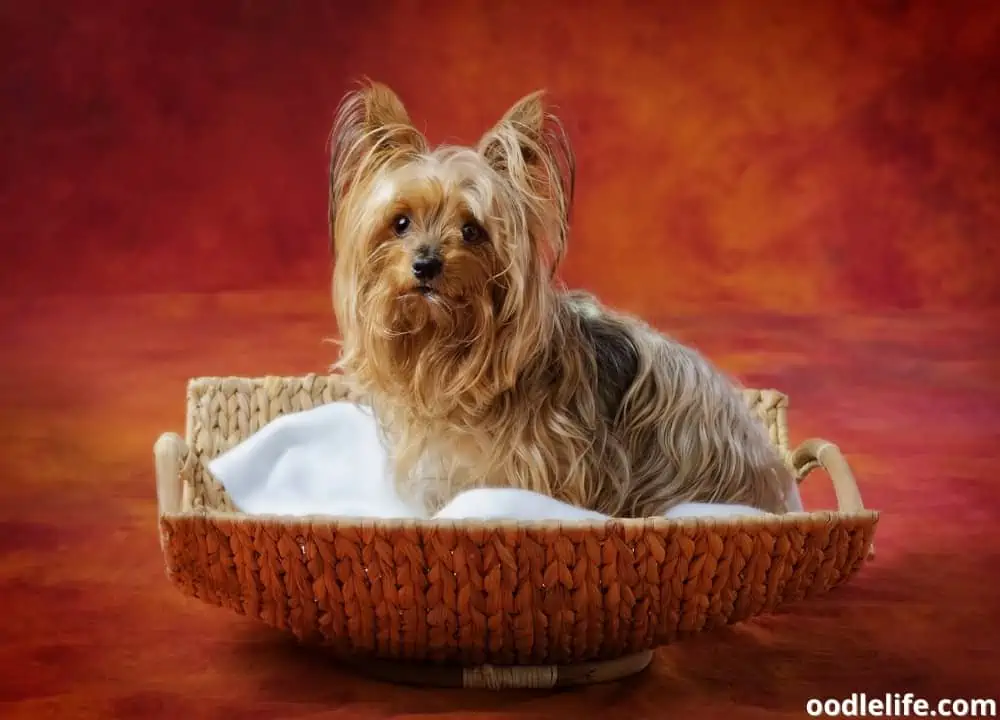 4. Par La Mer Yorkies
Location: San Diego County, CA
Phone: 855-446-6336
Email: [email protected]
At Par La Mer Yorkies, each Yorkie receives a full health checkup before going to their forever home. The breeder also makes sure each pet has received the proper vaccinations and deworming.
The breeder, Terri Lacy, loves dogs and creates long-lasting relationships between them and their new owners.
Par La Mer Yorkies performs all required health tests. It does everything according to standards set by the American Kennel Club. You can get your Yorkie here no matter where you live in California.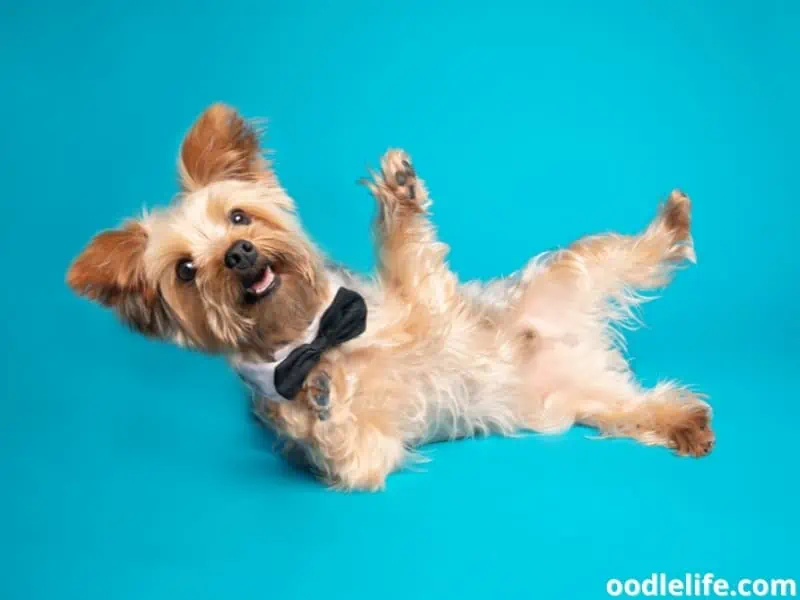 5. Moringa Yorkie Terriers
Location: Apple Valley, CA
Phone: 442-229-6731
Email: [email protected]
Moringa Yorkie Terriers is a small, family-owned business. The breeder, Tony, has over 15 years of experience in Yorkie breeding.
The Yorkies here come from champion bloodlines and have excellent pedigrees. Moringa specializes in Teacup Yorkies. You can find the following Teacups here.
Each dog receives a DNA certificate. Moringa stays away from selling to puppy mills, brokers, or pet stores. They ensure that each puppy gets the socialization required to breed healthy personalities. 
Moringa Yorkie Terriers love providing Yorkies with teddy bear faces. You'll find that your new Yorkie from Moringa's comes with a silky hair coat.
You should explore the puppies at Moringa Yorkie Terriers if you want a pure champion breed.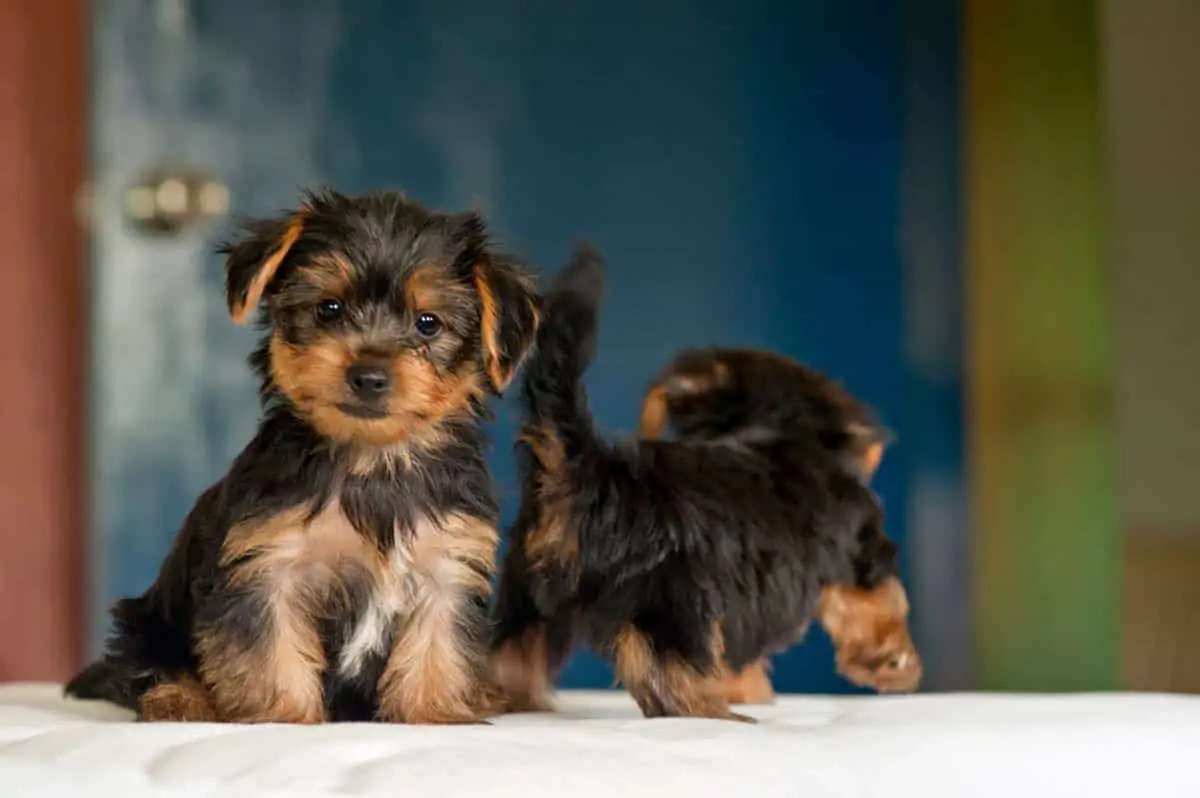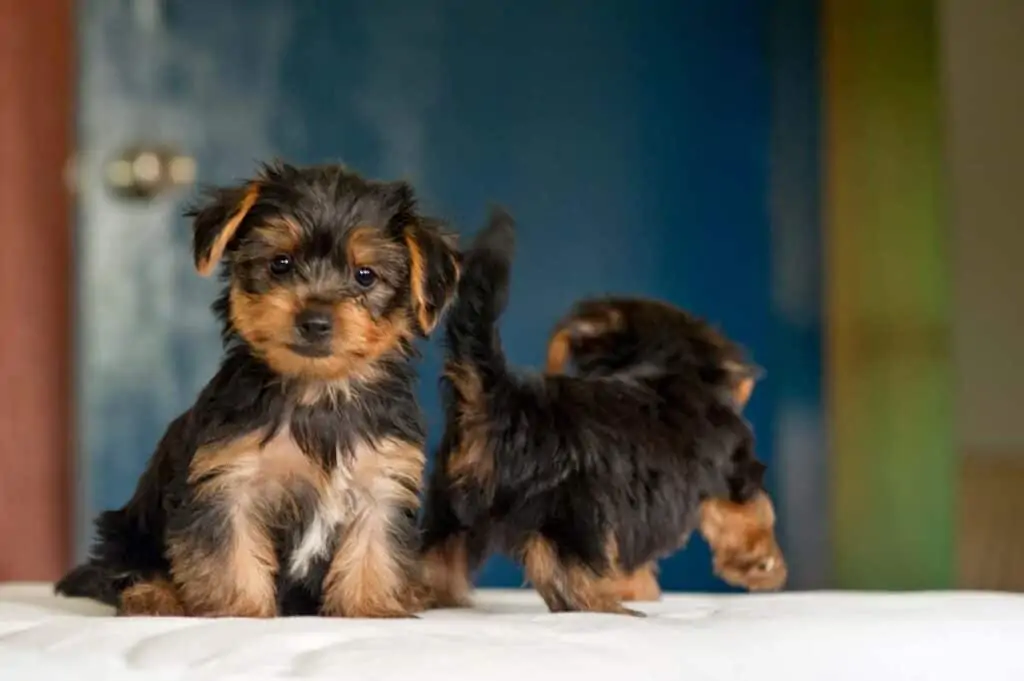 6. Hidden Oaks Yorkies
Location: Thousand Oaks, California
Phone: 805-490-8299
Email: [email protected]
Hidden Oaks doesn't use a kennel to breed their Yorkies. Instead, each puppy lives in a loving home before you welcome your new Yorkie to your home.
The breeder uses high-end food. They breed for good temperament and overall health. Your Yorkie interacts with other dogs, children, and adults, making them well-equipped to adapt.
Hidden Oaks Yorkies will provide you with care information. You'll learn what to do when it comes to feeding your Yorkie.
As well, you'll discover how to make sure your new puppy adapts well inside your home. For example, avoid running to a pet store to pick up shampoos, treats, bowls, and beds. Instead, take time to avoid shocking your new dog with these foreign objects too soon.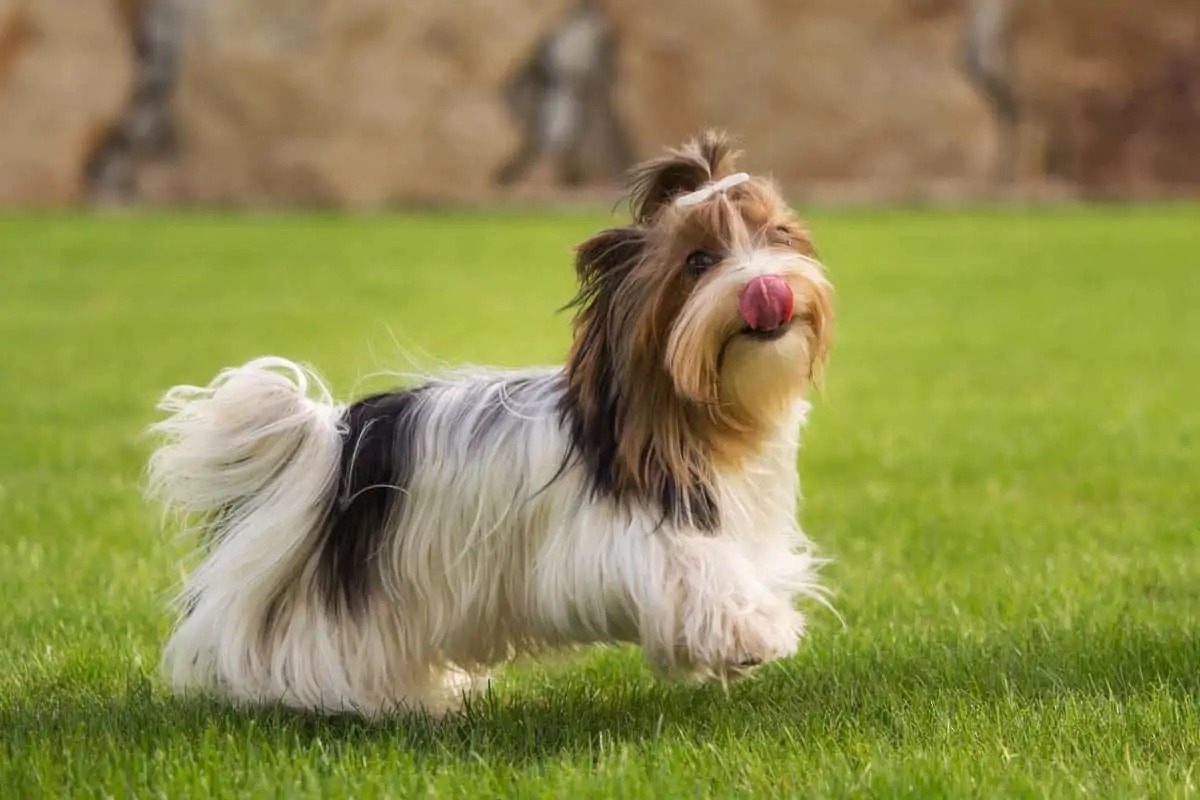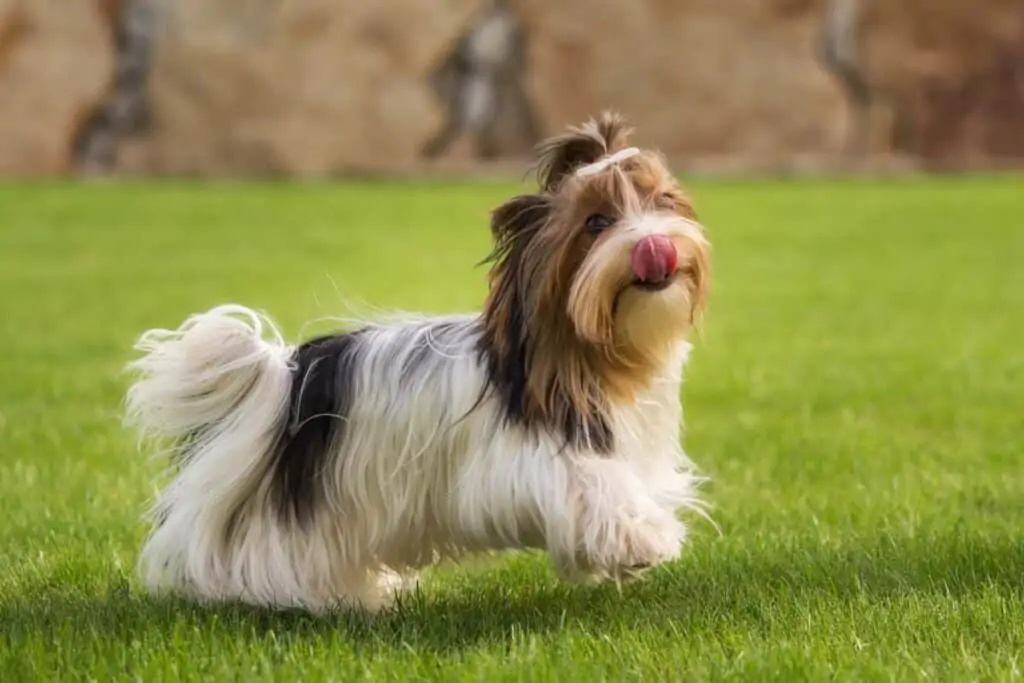 7. Tiny Yorkie Kisses
Location: Fairfield, California
Phone: 707-720-9042
Email: [email protected]
If you're looking for a Yorkie breeder in California, look no further than Tiny Yorkie Kisses. The organization dedicates itself to making sure every one of its Yorkies finds a perfect home.
They work tirelessly to socialize and train their puppies so they can be the best possible pets for their new families. You can find a smaller puppy at this location. Browse their listing of available teacups.
All of their Yorkies are AKC registered and come with a health guarantee. You'll receive a puppy with the correct vaccinations. Tiny Yorkie Kisses also provides excellent care information after completing each purchase.
Tiny Yorkie Kisses is the perfect place to go if you're looking for a lifelong companion.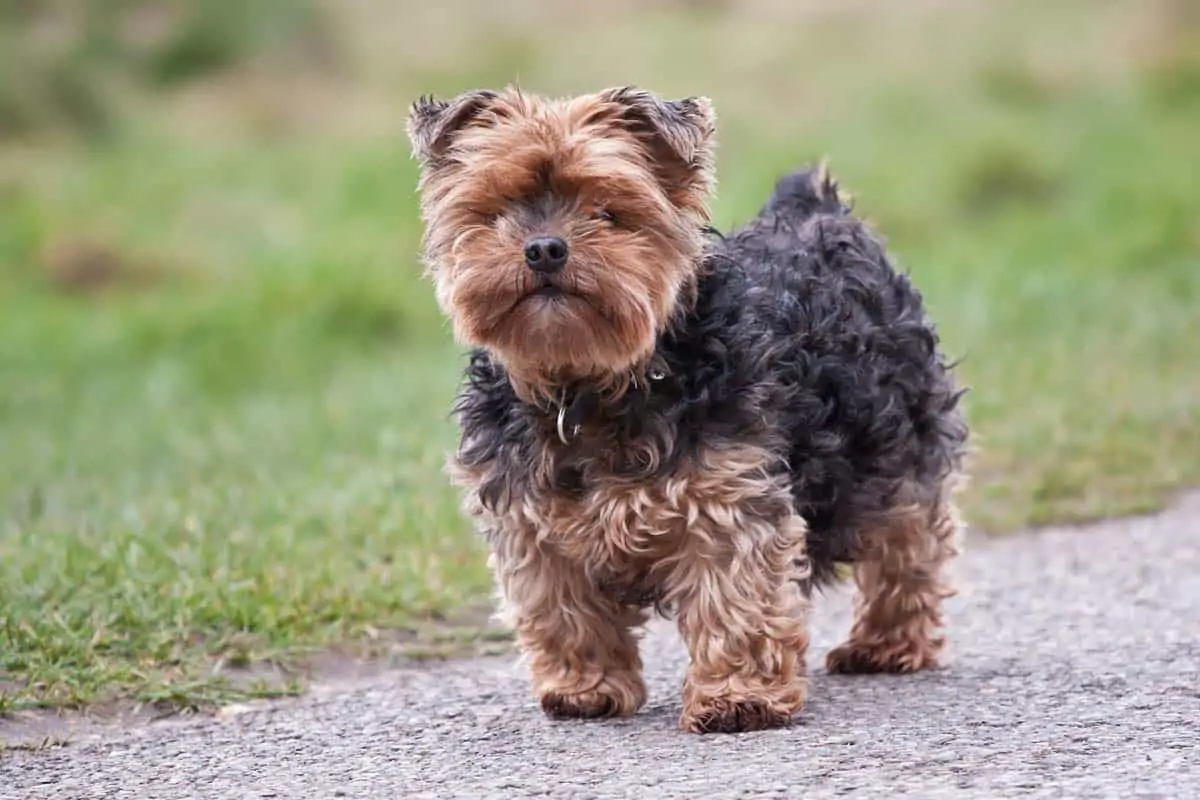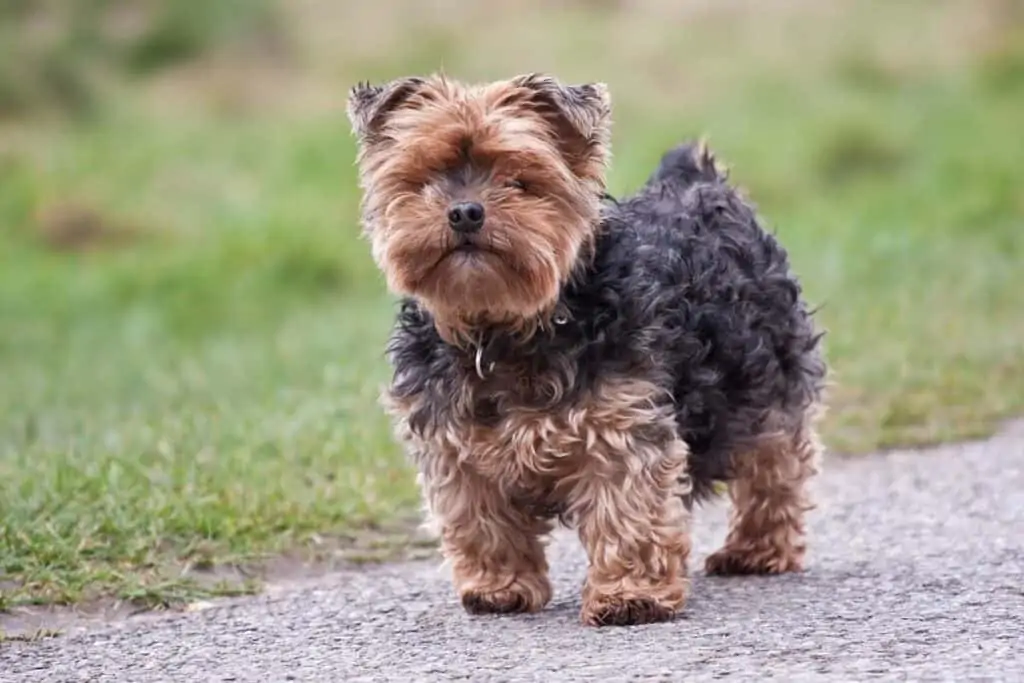 8. Shannon's Yorkies
Location: Redding, California
Phone: 530-776-7996
Email: [email protected]
Shannon's Yorkies is a small in-home Yorkie breeder that offers Teacups, Toys, and Miniature Yorkies. All of their puppies are AKC registered and come with a health guarantee. Shannon's Yorkies have been breeding Yorkies for over 15 years and take pride in providing healthy and happy puppies to their customers.
You'll work with a second-generation breeder who understands the important aspects of the business. She takes great pride in raising healthy Yorkies who will provide you and your family with much love and affection. Your breeder looks at the process as if she's placing a family member into your home.
All of their puppies socialize with children and other animals before they go to their forever homes.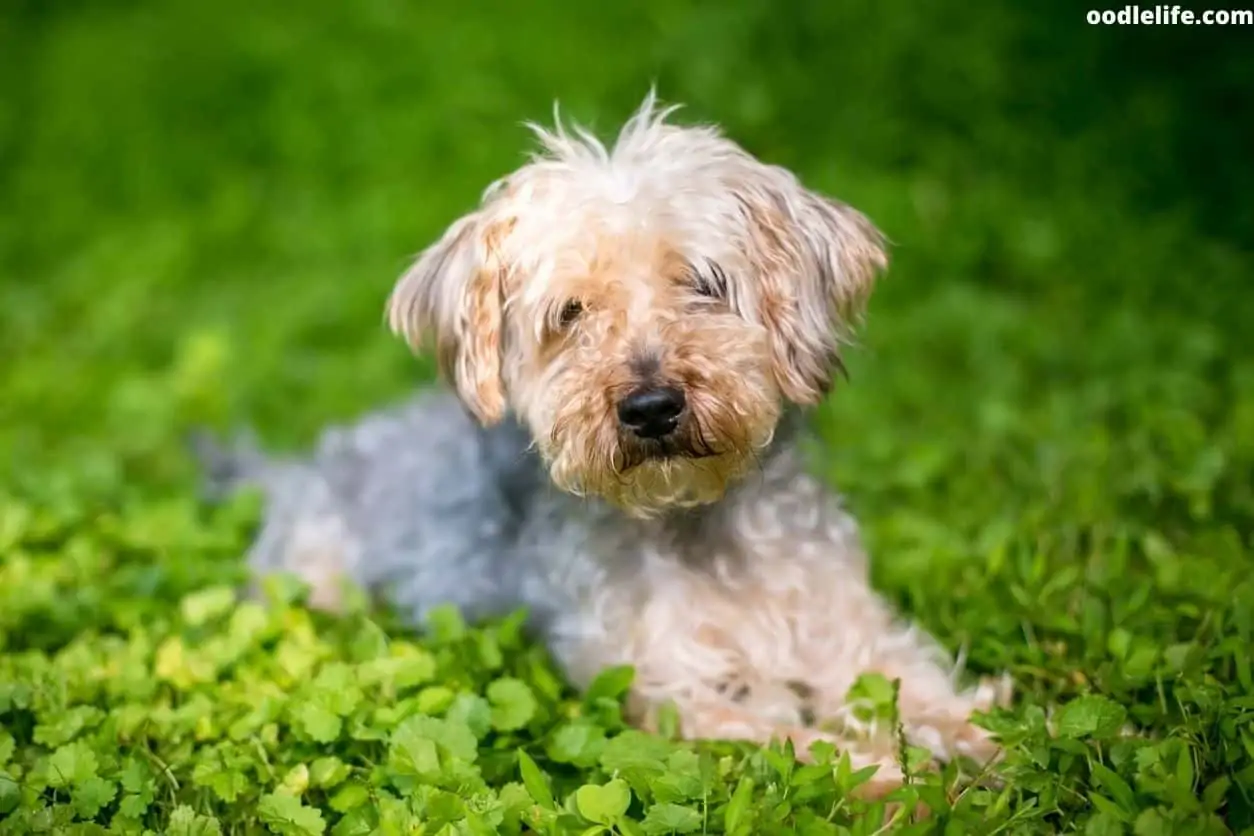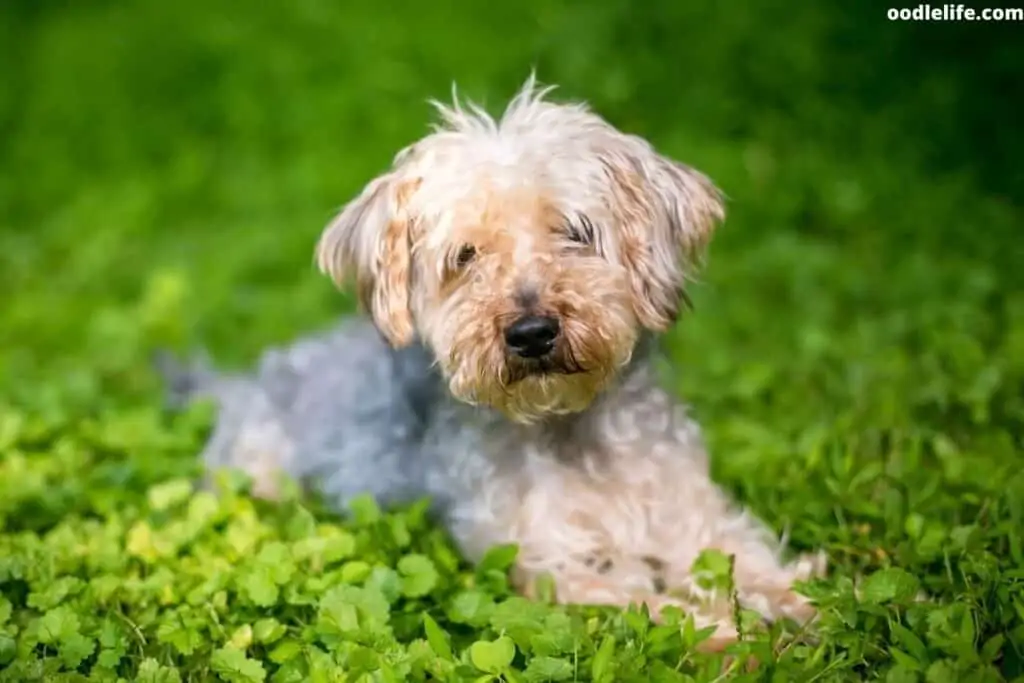 9. Bay Area Yorkies
Location: Bay Area, California
Phone: 925-4277749
Bay Area Yorkies are one of the best Yorkie breeders in California. They offer a wide variety of Yorkies, from teacup Yorkies to standard Yorkies. They always have a good selection of Yorkie puppies for sale.
The staff is knowledgeable and friendly, and they are always willing to help you find the perfect Yorkie for your family.
You'll find dogs that will eventually grow to approximately four to nine pounds. You can browse a fine selection of Yorkies with excellent temperaments and beautiful coats. Colors range from tan and black to blue and gold.
Your new puppy will enter your home already housebroken.
The focus remains on providing healthy puppies. Each Yorkie receives the proper examinations, vaccinations, and dewormings. They also come with a one-year health guarantee.
You can be confident that you are getting a healthy Yorkie puppy when you adopt from Bay Area Yorkies.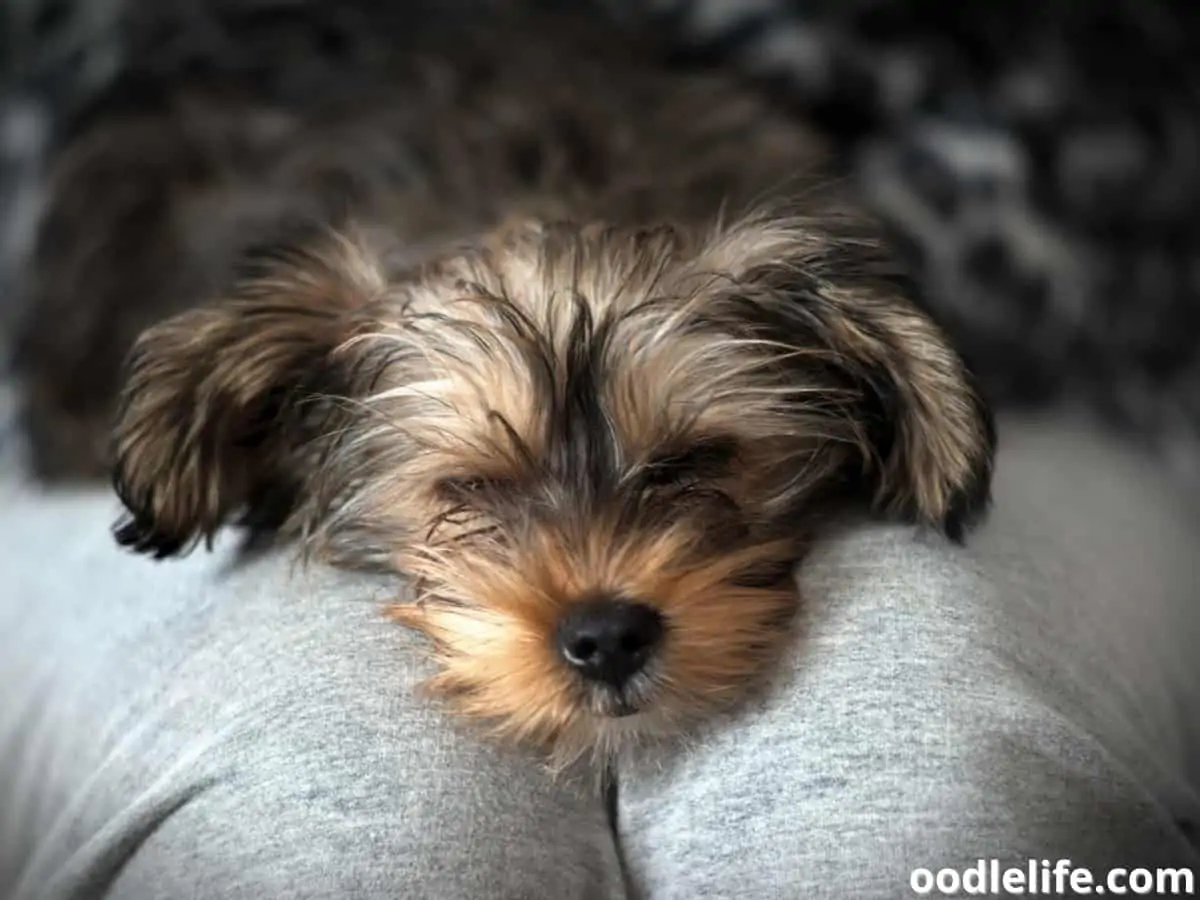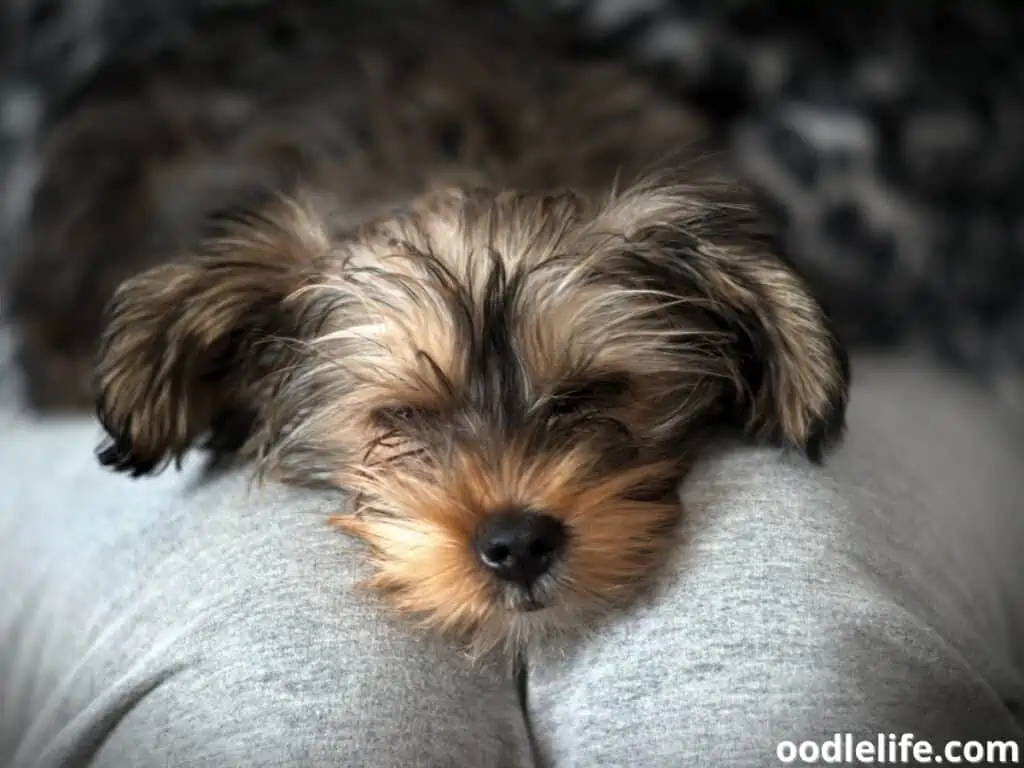 10. Blueberry Brook Yorkies
Location: Placer County, California
Phone: 916-250-8537
Email: [email protected]
Blueberry Brook Yorkies is a small, family-owned business with a good reputation inside the Yorkie community.
They offer Yorkies in Standard, Teacup, and Toy sizes. They also have a wide variety of colors including black, blue, brown, silver, and white.
Their Yorkies are healthy and have a good temperament. They offer a health guarantee and are up to date on all vaccinations.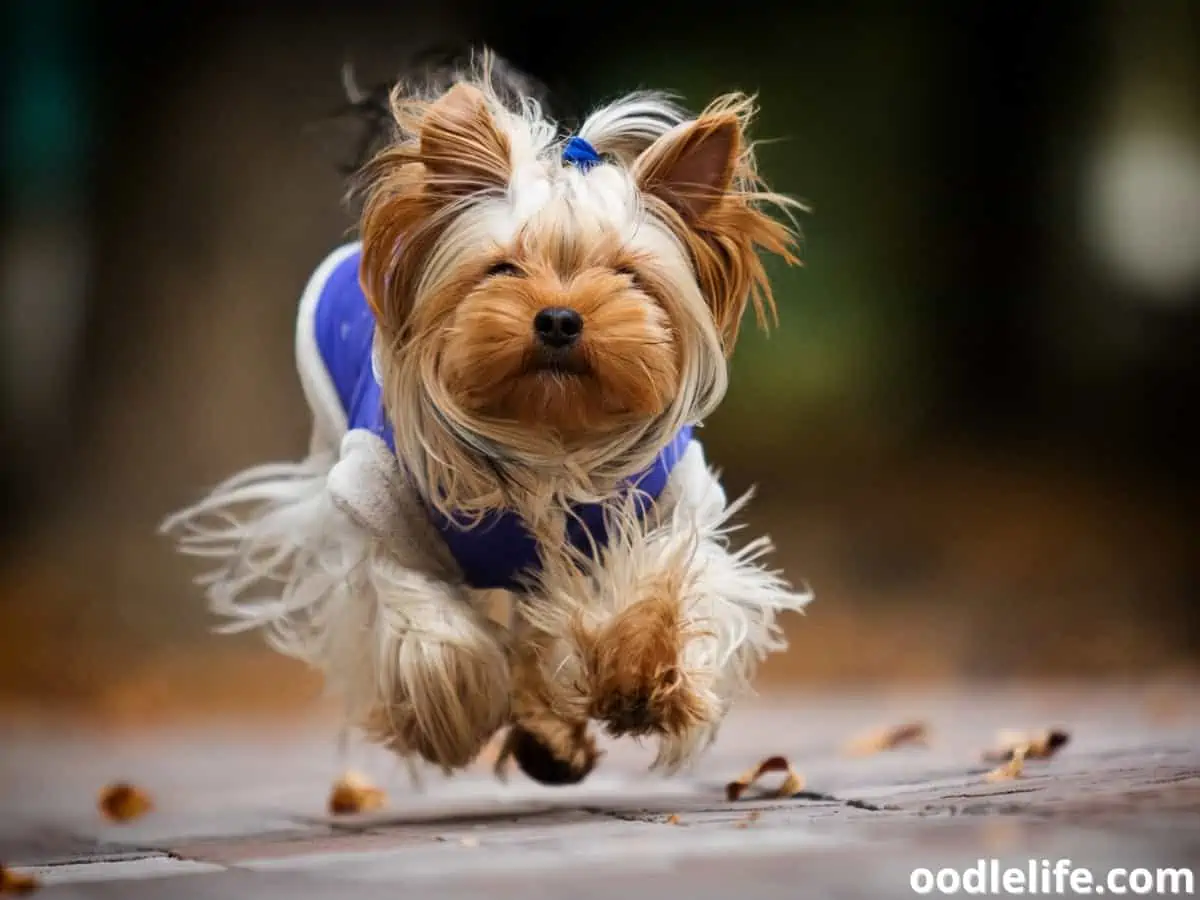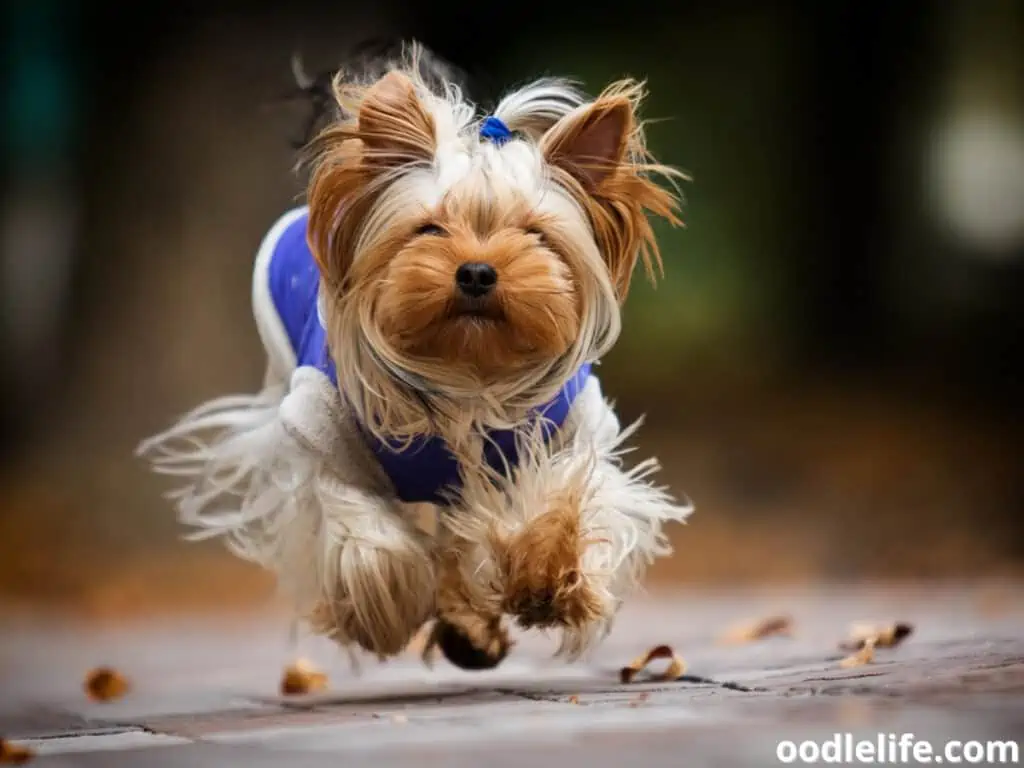 Conclusion
You might feel overwhelmed trying to decide which Yorkie breeder in California is the best fit for you and your family. We hope this list will help make your decision easier. Each of these breeders has something different to offer.
Do your research and choose the one that best meets your needs.