It Works: The Best Anti Barking Device (2023)
A dog barking can be cute, but sometimes it can be excessive and become a nuisance. If your dog is excessively barking and you've tried traditional methods like verbal commands, treats, and dog whistles with no success, you may want to try using an anti-barking device. 
Anti-barking devices come in many forms, but all work on the same basic principle. These devices emit a loud noise or vibration that startles your dog and interrupts their barking. Once your dog associates the noise or vibration with their barking behavior, they'll eventually stop barking out of self-preservation.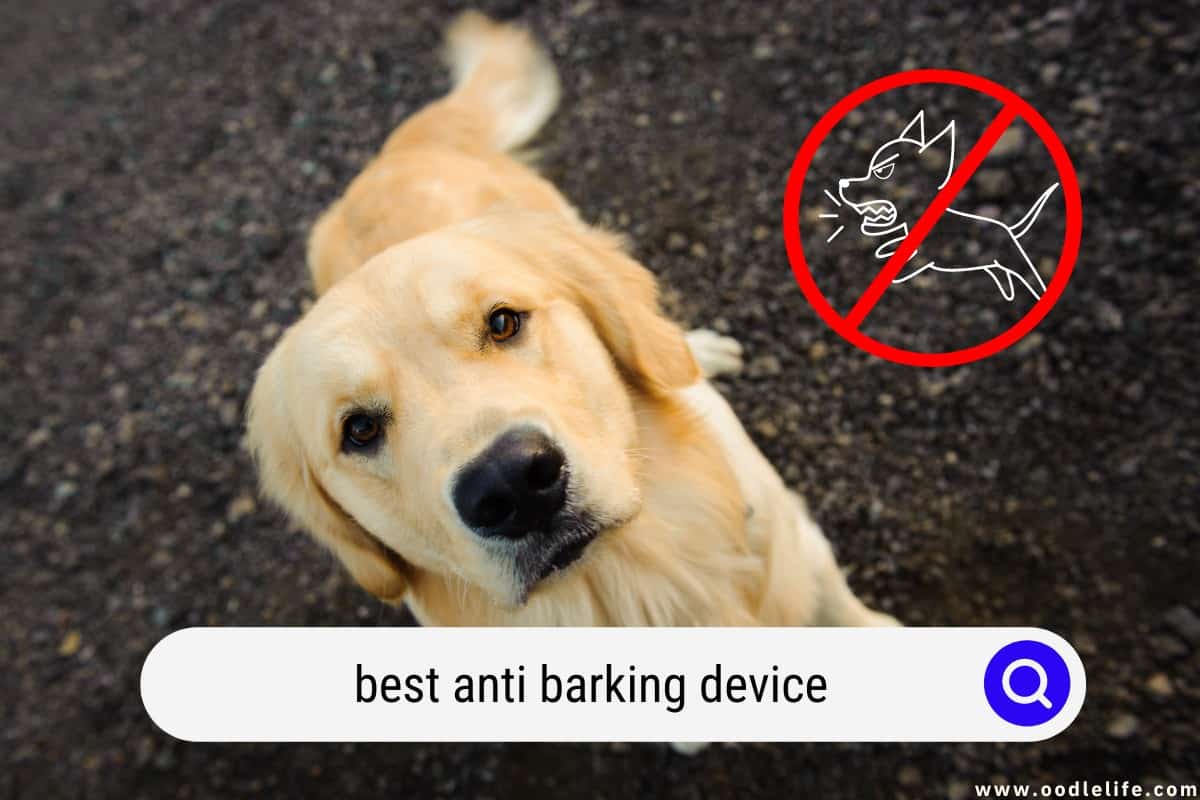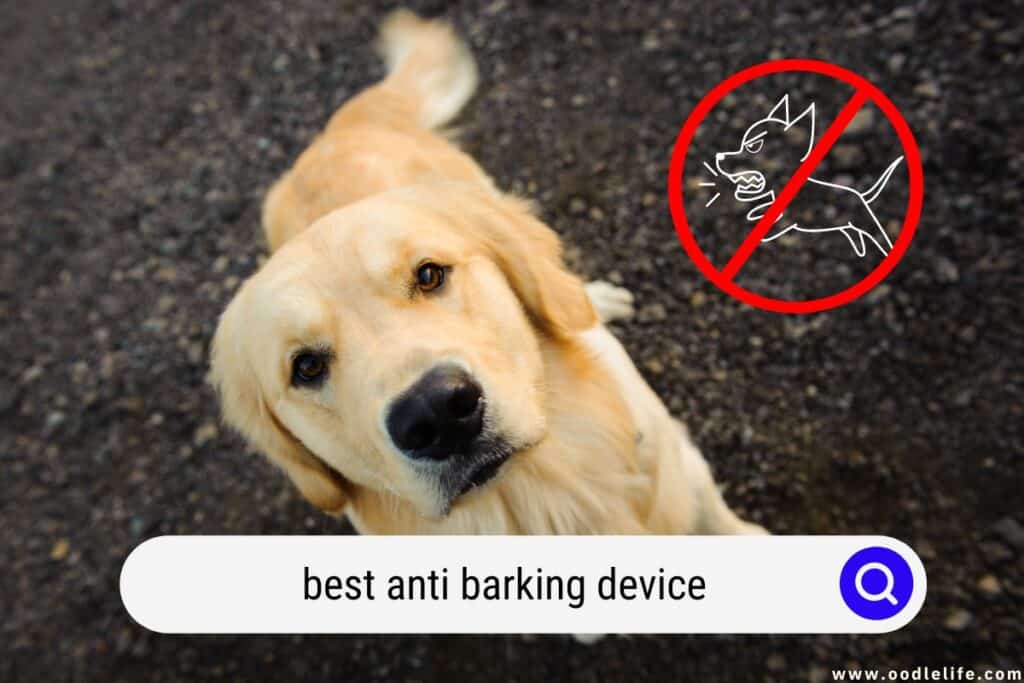 There are a lot of anti-barking devices on the market, so it can be challenging to know which one is right for you and your dog. This blog post will review some of the best anti-barking devices and help you choose the right one for your needs.
Types of Anti-Barking Devices
The first step in choosing an anti-barking device is to decide what type of device you want. There are three types of anti-barking devices: ultrasonic emitters, citronella collars, and electronic collars.
Ultrasonic emitters are handheld devices that emit a high-pitched sound whenever your dog starts barking. The sound is too high for humans to hear, but it startles your dog and disrupts their barking. Ultrasonic emitters are safe for all dogs and are often the most affordable option.
Citronella collars release a burst of citronella spray whenever your dog starts barking. Citronella is a harmless citrus scent that dogs find unpleasant, so the collar effectively "punishes" your dog for barking by spraying them in the face with citronella. Citronella collars are safe for all dogs but may be less effective on particularly stubborn barkers.
Electronic collars deliver a vibration to the dog when it is time for a correction. While some people worry that these collars may harm dogs, studies have shown that they are safe and effective when used correctly. Vibration collars are an excellent option for those who want to train their dogs without using traditional methods such as leash pulling or verbal commands. These collars can help dogs learn obedience quickly and effectively when used correctly.
Once you've decided which type of device you want, you can narrow down your choices even further by considering factors like price, ease of use, and whether or not the device is rechargeable. With so many options on the market, there's sure to be an anti-barking device that's perfect for you and your pup!
1) Dog Care Ultrasonic Rechargeable Dog Barking Control Device
The Dog Care Ultrasonic Rechargeable Dog Barking Control Device is a must-have for any dog owner. This compact and convenient device will help keep your dog from barking excessively.
DOG CARE Anti Barking Device Rechargeable Ultrasonic Dog Training and Barking Control Devices, 30FT Control Range Dog Training Tools for Behavior Aids, 6 Months Standby LED Indicator Outdoor Indoor
[Professional Solution to Dog Behavior Problems] - DOG CARE dog training device provides a pet-safe and effective solution for dog training. The dog barking deterrent device emits a high pitch tone that is intended to attract your dog. Use it with command can effectively train your dogs to stop unwanted behaviors such as excessive barking, digging, chewing on furniture, fighting, eating unsafe food, etc. An alternative to shock collars and chokers, delivering a humane training experience
[Extensive Control Range of 30ft] - Integrated with the original patented ultra-booster technology, the directivity of the sound waves becomes precise, which makes the effective control range reach up to 30 ft. Compared with other anti barking devices, the control distance is extended by over 50%. is suitable to be used indoors or outdoors. You can use this ultrasonic dog bark deterrent tool just sitting on the sofa, or carry the handheld device to train furry friends in the park or backyard
[Rechargeable & Long-lasting Battery] - Built-in 2000mAH lithium battery, the barking control devices has a standby time of up to 6 months. The battery can support up to 4 months if you use the pet gentle anti barking device daily. Don't need to worry about the training progress being interrupted by prolonged charging. When the low-battery indicator light flashes, please plug the USB cord in to recharge, save you some hassle of replacing the battery and stop endless investing in batteries
[Suitable for All Size Dogs] - Is it troubling you that to choose the collar for pooch? By using the one size fit all dog training tools, you don't need to choose the size, no need to worry that will be uncomfortable for your dog. Dogs have more sensitive hearing, which is over the limit that audible to human ear. Selected 25KHz frequency ultrasound anti barking device is suitable for all size dogs.Barking control device is strong enough to grab dogs attention to listen but won't affect humans
[Easy to Use, Easy for Dogs to Learn] - Dog barking deterrent device is designed for people without training skills. One-button simple structure ensures its ease of operation. With user-friendly vibrating feedback, feel the slightly vibrate when it's functioning instead curious whether that working. Press the barking control device button to emit high-pitched sounds to stop dog's barking or Misconduct. Pooch will learn easily that naughty brings on the noise and correction makes noise go away
Advantages
One advantage of the Dog Care Ultrasonic Rechargeable Dog Barking Control Device is that it is compact and convenient. The device is small enough to fit in your pocket and comes with a carrying case. The case has a belt loop so you can keep it close by when you take your dog for a walk.
Another advantage of this device is that it has a rechargeable battery. The battery stays charged for up to half a year in standby mode. This means you won't have to worry about replacing batteries frequently. Additionally, the LED flashlight can come in handy in low-light situations.
The Dog Care Ultrasonic Rechargeable Dog Barking Control Device also has multifunctional capabilities. As a result, it can not only help reduce excessive barking, but it can also be used as a training tool. For example, you can use ultrasonic sound to distract your dog from chewing on furniture or barking at other animals.
Disadvantages
One disadvantage of the Dog Care Ultrasonic Rechargeable Dog Barking Control Device is that its battery only lasts 5 hours when in use. This means you will need to recharge it frequently if you use it regularly.
Another disadvantage of this device is its price tag. It is one of the more expensive dog barking control devices on the market. However, its features and capabilities make it worth the investment.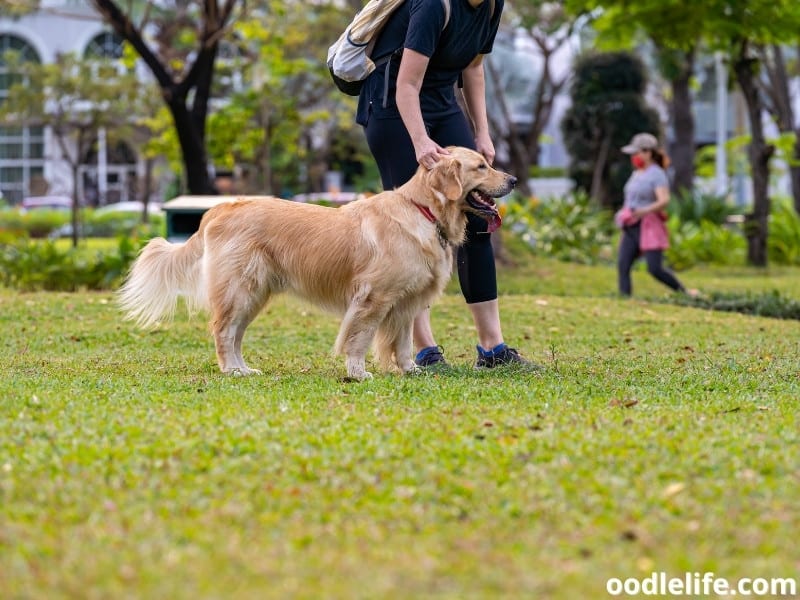 2) PetSafe Spray Shield Animal Deterrent Spray
If you've been struggling to stop your dog from barking, consider using a PetSafe Spray Shield Animal Deterrent Spray. But what are the pros and cons of using this type of spray? Let's take a closer look.
Sale
Petsafe Sprayshield Animal Deterrent Spray
A citronella based spray tested and found as effective as pepper spray without the harming the dog or making them more aggresive.
Formulated to minimize eye irritation.
Convenient belt clip allows you to carry it even when exercising.
Sprays up to 10 - 12 feet.
Creates a 10 ft stream of spray for up to 12 seconds
Advantages
One of the great things about the PetSafe spray is that it's very easy to use. All you have to do is point and spray – there's no need to get up close and personal with your dog if they're acting up.
Additionally, the spray provides an immediate correction – as soon as your dog feels the citronella mist, they'll know they're doing something they shouldn't be doing.
Another advantage of this spray is that it can be used to correct a variety of different unwanted behaviors – not just excessive barking.
So if you've been struggling to get your dog to stop jumping on guests or begging for food at the table, the PetSafe spray might also help with that. Plus, it's portable, which means it can be used indoors and outdoors.
Disadvantages
Unfortunately, the PetSafe spray doesn't work independently – which means that if you're not home, your dog will still be free to bark as much as they want.
Additionally, the spray isn't foolproof – there's always a chance that your dog could get sprayed in the face if they decide to move suddenly while you're using it.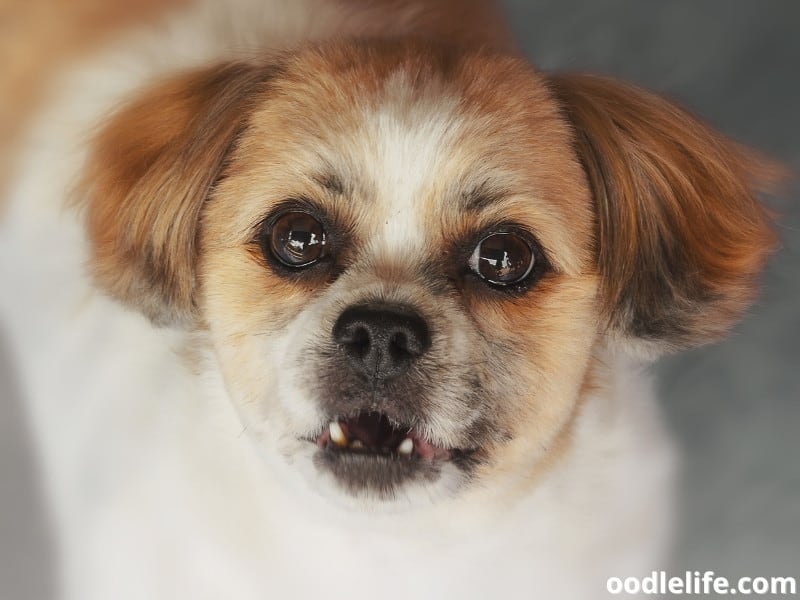 3) Garmin BarkLimiter Deluxe Dog Training Collar
You may have considered getting a dog training collar to help put an end to the never-ending noise. But are dog training collars effective? And are they safe for dogs?
Sale
Let's take a closer look at the Garmin BarkLimiter Deluxe Dog Training Collar to see if it's worth your money.
Advantages
It has a built-in bark counter so you can keep track of your dog's progress, and it also has a rechargeable lithium-ion battery.
The corrections can be set to either stimulation or vibration, automatically increasing in intensity until the dog stops barking.
Another advantage of the BarkLimiter Deluxe is that it's suitable for dogs of all sizes, thanks to its compact and lightweight design.
When used correctly, it's an effective training tool.
Once fully charged, the battery can last up to three months, which is definitely handy.
It's also easy to set up and use, which is always a bonus.
Disadvantages
If you don't remove it for at least eight hours every day, it can cause skin irritation and allergies in your dog.
Additionally, the intensity of the corrections automatically increasing can be problematic for fearful dogs since they may never reach the point where they stop barking.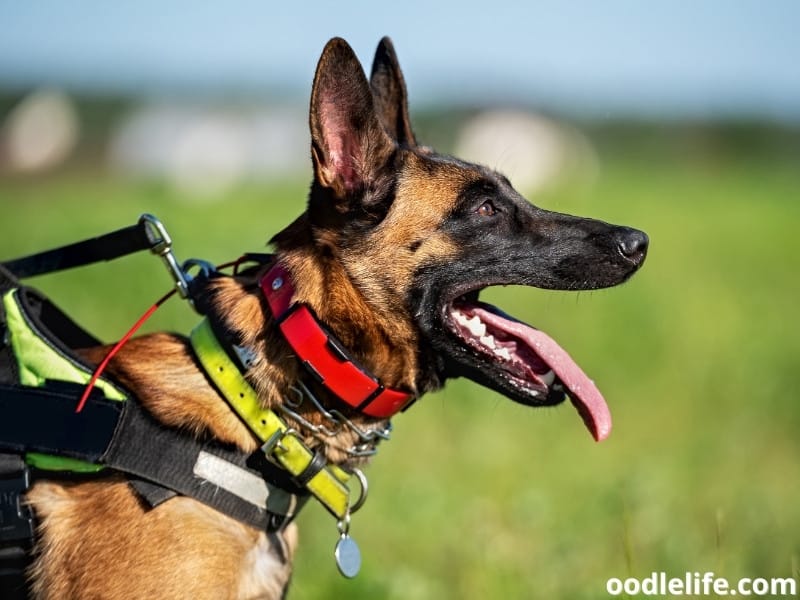 4) The Company Of Animals Pet Corrector Dog Training Aid
The Company of Animals Pet Corrector Dog Training Aid is a device that emits a harmless hissing sound meant to interrupt and distract your dog from whatever it is they're doing that they're not supposed to be doing.
Sale
It comes with a training guide to help you get started, and it's effective at stopping barking in particular. But is it worth the money? Let's take a look at some of the pros and cons.
Advantages
One of the biggest advantages of the Company of Animals Pet Corrector Dog Training Aid is that it is entirely safe for use on dogs of any age, including puppies and seniors. This means that you won't have to worry about using a training method that could potentially harm your furry friend.
Another advantage is that, with a couple of hundred uses per can, you can use this product to correct all sorts of undesired behaviors – not just barking. This can be a big help if you've tried everything else and nothing has worked.
Finally, many people find this training aid quite effective at interrupting barking. So if you've been struggling to get your dog to stop barking excessively, the Company of Animals Pet Corrector Dog Training Aid may be worth considering.
Disadvantages
One downside is that you have to be physically there to catch your dog in the act for the device to be effective – so it won't work if your dog likes to bark while you're away from home.
Additionally, some people find that their dogs aren't particularly bothered by the sound emitted by the device, which means it's not very effective for them.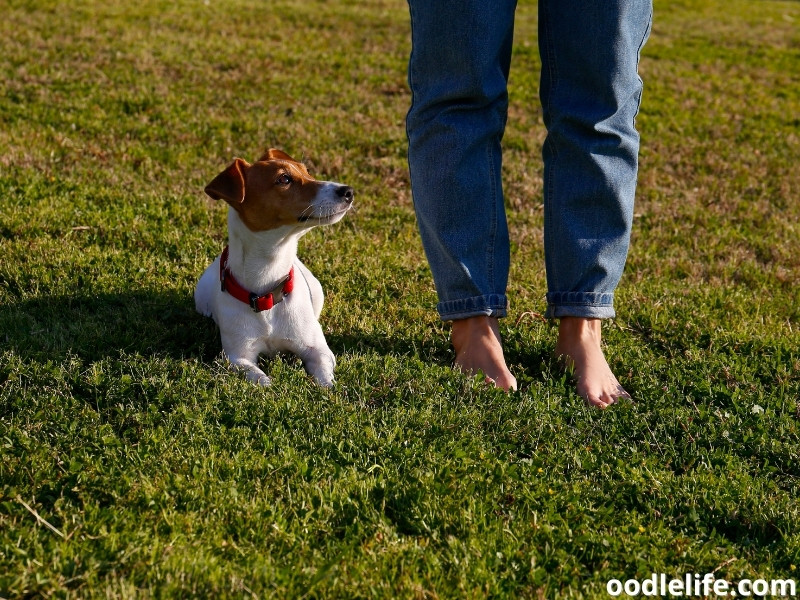 5) SportDOG NoBark SBC-R Rechargeable Bark Control Dog Collar
The SportDOG NoBark SBC-R Rechargeable Bark Control Dog Collar is incredibly easy to use. Simply charge the collar using the included charger, put it on your dog, and let it do its job. The collar automatically adjusts to your dog's bark pattern and delivers a correction only when they are barking excessively.
SportDOG Brand NoBark Rechargeable Bark Control Collar - Programmable, Waterproof Bark Collar
SILENT PARTNER TECHNOLOGY: This bark collar detects barking by using our patented technology that quickly determines your dog's unique barking style and filters out all the rest to avoid any false corrections..INCLUDES : NoBark SBC-R Collar, 3/4" Black Collar Strap, Adaptor With Charging Cradle, Standard Contact Points, Long Contact Points, Operating Guide
3 MODES OF OPERATION: Three selectable modes of operation (Temperament Learning, Progressive Correction, and User Selected) and 10 levels of static stimulation you can choose the type of bark control that works best for your dog's temperament.
SIZING: Collar fits dogs 8 pounds or larger with neck sizes 5" - 22"
WATERPROOF: SBC-R is waterproof and submersible up to 10 feet.
AUTOMATIC SHUTOFF: Yes, correction automatically stops after 80 seconds.
The built-in safety feature ensures that the correction will stop after 30 seconds if your dog doesn't stop barking, so you can rest assured knowing that your furry friend won't be harmed in any way.
Advantages
First, its system is precise in correcting your pooch's barking.
Second, it's water-resistant, even in cases where your pup is in water up to 10 feet deep.
Third, it's very easy to use, as it requires no remote; just charge it and put it on your dog.
And last but not least, according to customer reviews, the company has responsive customer service should you have any questions or concerns about the product.
Disadvantages
First, the chargers are only for use with this collar and cannot be used with other devices.
Second, the product can trigger an allergic reaction in dogs with sensitive skin, meaning you should remove it after 8-12 hours of wear.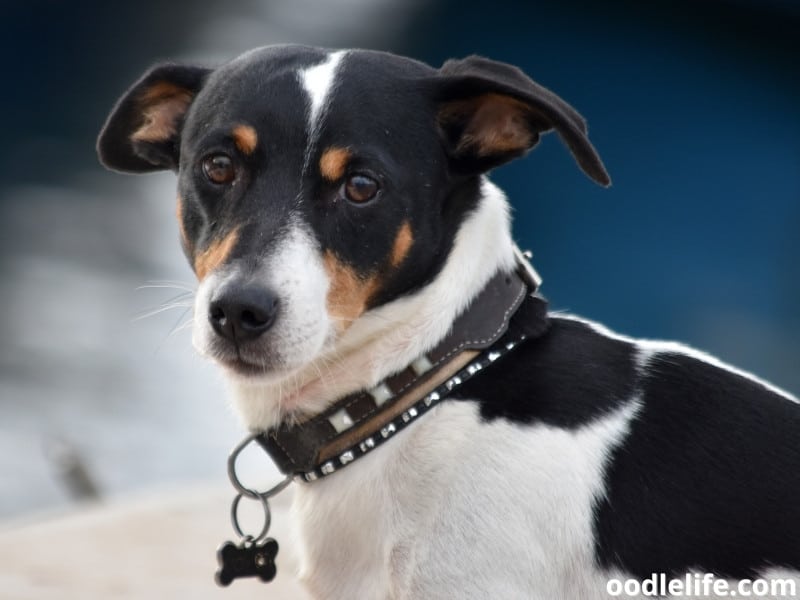 Takeaway
An anti-barking device can effectively train your dog not to bark excessively if traditional methods haven't worked. These devices work by emitting a loud noise or vibration that startles your dog and interrupts their barking behavior.
There are three main types of anti-barking devices: sonic collars, ultrasonic devices, and citronella collars. To use an anti-barking device effectively, put the collar on your dog and let them get used to wearing it, then activate the device whenever your dog starts barking excessively. With patience and consistency, you should see results within a few days or weeks!