It Worked for Us: The Best Bark Collar (2023 Options)
Dogs are indeed man's best friend, and if you have a wet-nosed baby in your house, you love them like any other part of your family. But when our dogs have behavioral issues like excessive barking, these habits can start to take a toll and negatively impact all aspects of our lives.
If Fido howling at midnight is starting to affect your sleep or daily yapping at cars is putting a strain on your relationships with your neighbors, it's time to take action.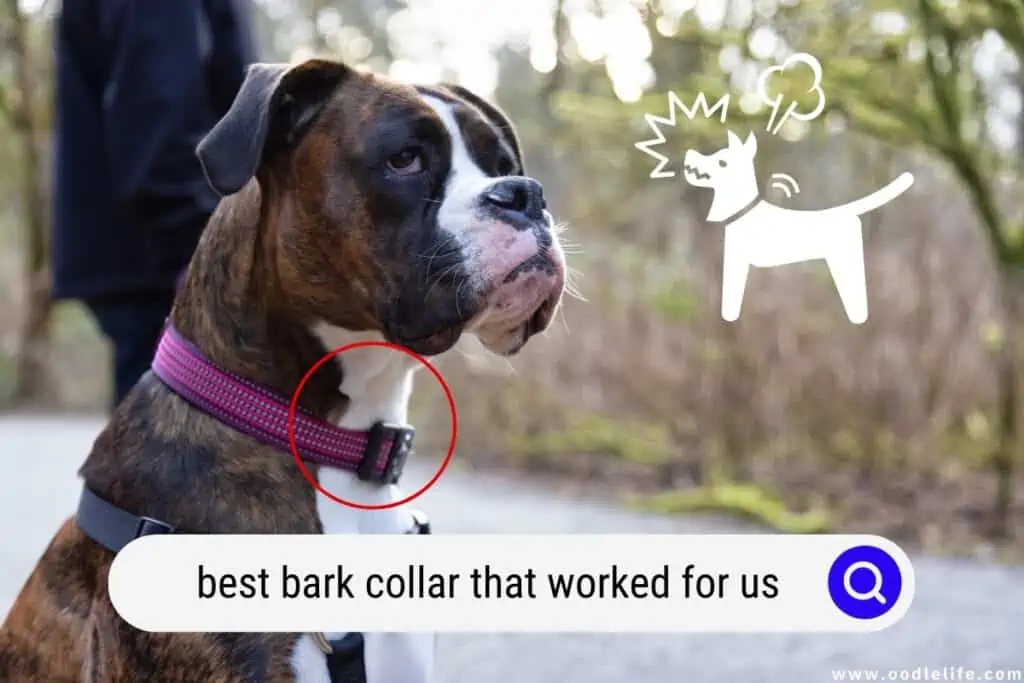 If you are looking into purchasing a bark collar to encourage your dog to be quieter around the house, you must make sure to implement other training solutions in addition to the collar. We will discuss some of these options in the next section before getting into some of the best bark collars on the market in 2022. Read ahead to learn more!
Why Do Dogs Bark?
It's essential to remember that barking is a natural behavior for dogs. Even though we sometimes wish our pets could speak in English with us, they cannot. Barking that we humans find annoying or loud is simply how they communicate.
It's not fair to expect our dogs to be completely silent creatures, and a little bit of barking on occasion is standard.
But, if barking is excessive or constant, there may be an underlying problem. For example, if your dog is barking and whining non-stop when you leave them alone at the house, they may have some separation anxiety that you can work on through training.
A dog that barks at cars or trucks going by on the road may be fearful and think that these loud, fast-moving vehicles are a severe threat.
Barking may also be an attention-seeking behavior. Your dog may have learned that barking means that you will pay attention to them and, as a result, may bark whenever they are bored or want something from you.
In these cases, using a bark collar with your dog is a temporary solution that does not address the underlying problem at hand. When starting to use a bark collar, it's essential to think about the reasons your dog may be barking excessively and also consider how to mitigate these stressors with other training tools.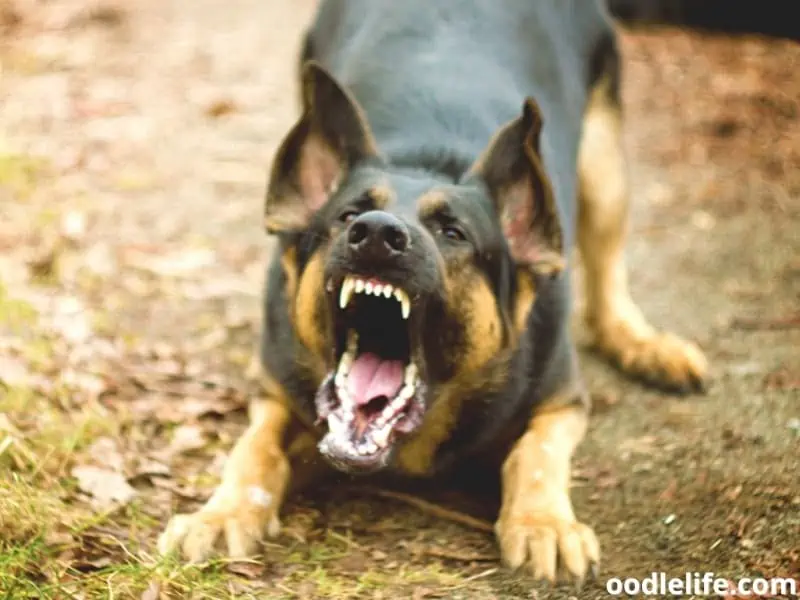 Are Bark Collars Humane?
Veterinarians and dog owners are split on whether bark collars are a humane tool to use with your animal. There are specific designs that are safer than others. Anti-bark collars that work by producing an electric shock are the least secure option.
Most vets and dog trainers agree that shock collars are needlessly cruel and uncomfortable for dogs. For this reason, we have not included any shock collars in this roundup. Luckily, there are plenty of other options that are safe to use with your dog.
Look closely at the age and weight recommendations on the collar you buy. Bark collars are not designed to be used on puppies under six weeks old or dogs of any age under eight pounds. Each brand will have specific recommendations and may come in different sizes to fit a variety of dog breeds.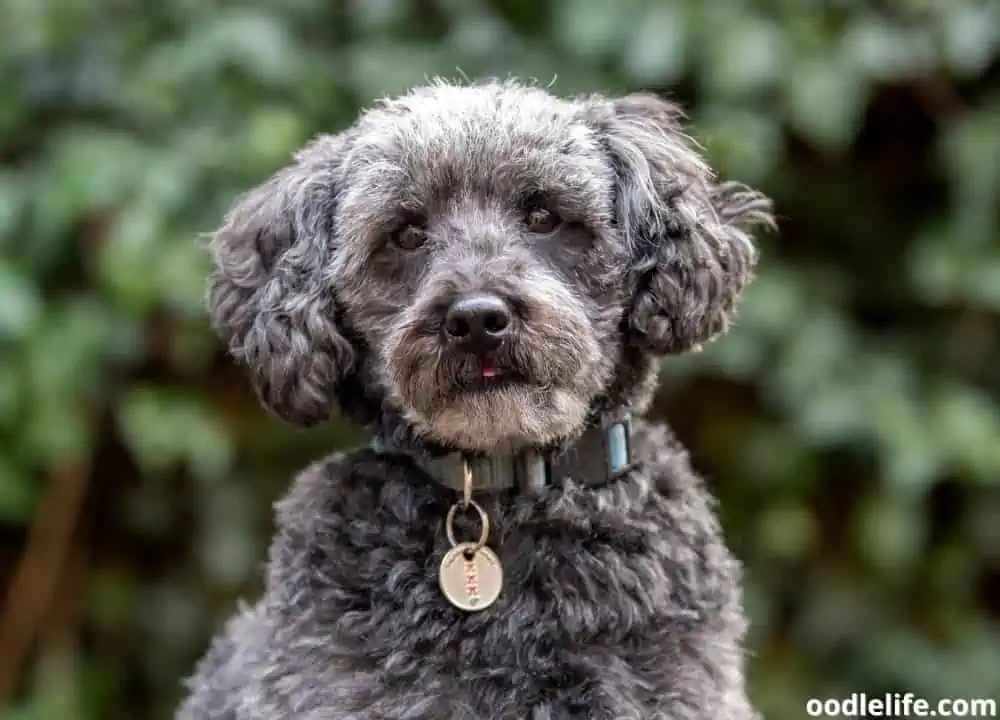 How Do Bark Collars Work?
Generally, professional dog trainers recommend positive reinforcement with rewards and treats over negative reinforcement such as punishment and pain. Shock collars are an example of a negative reinforcement tool, but dog owners can use other kinds of bark collars successfully alongside other positive reinforcement options.
Bark collars work by producing an unpleasant smell, sound, or feeling for your dog when they are triggered. Most models have a sensitive microphone that picks up when your dog is barking, which then responds to the noise with a corrective stimulus.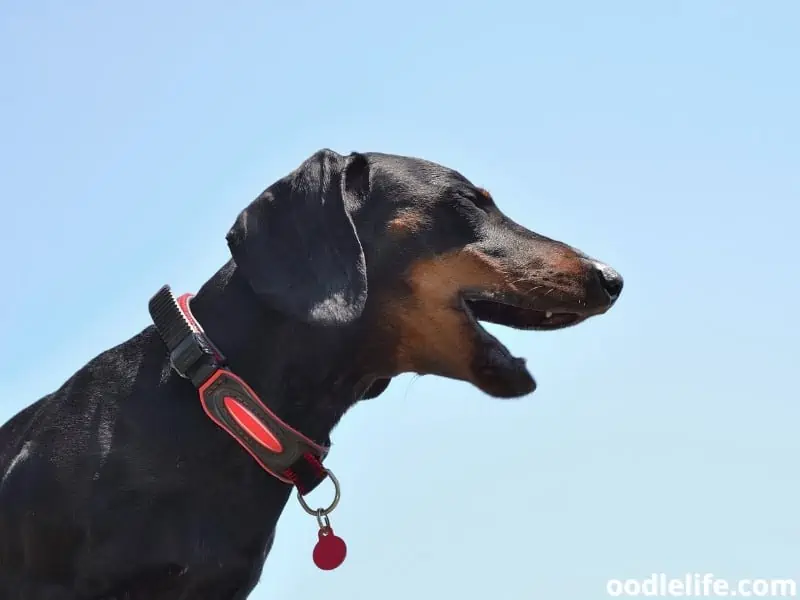 Vibration Collars
Aside from static shock collars, vibration collars are one of the most frequently used types of bark deterrents, and for a good reason. They distract your dog from barking without any painful shocks.
They often have a certain threshold to begin corrective vibrations, which increase if barking continues.
Spray Collars
Dogs have an extremely powerful sense of smell, and one way to correct excessive barking is by targeting their noses with an unpleasant smell. Many owners who associate the negative stigma of shocking collars with similar but safer vibration collars opt for a spray collar instead.
Spray collars have a microphone that picks up on a dog's barking, which then triggers the release of a scent, usually either citronella or lemon. These scents are safe for both dogs and humans but are typically unpleasant for dogs.
Over time, your dog will start to associate barking with the foul smell, and it will learn to be quieter.
Sonic Collars
Ultrasonic collars are a newer development in anti-bark technology and one that is both humane and effective. When the collar's microphone is triggered by a loud bark, it emits a high-pitched sound that distracts your dog and interrupts its barking.
The sound cannot be detected by the human ear, so you don't have to worry about replacing one annoying sound (incessant barking) with a different one.
Ultrasonic corrective measures are available both in collar form that is worn and as a device, you place somewhere in your house. This feature makes it a great option for people who have more than one dog who barks all the time.
Our Top Picks For Bark Collars In 2022
We weighed several different factors when selecting these bark collars, including price, customer reviews, corrective options (spray, sonic, or vibration) and other unique features. Read on to learn more about some of the best bark collars in 2022!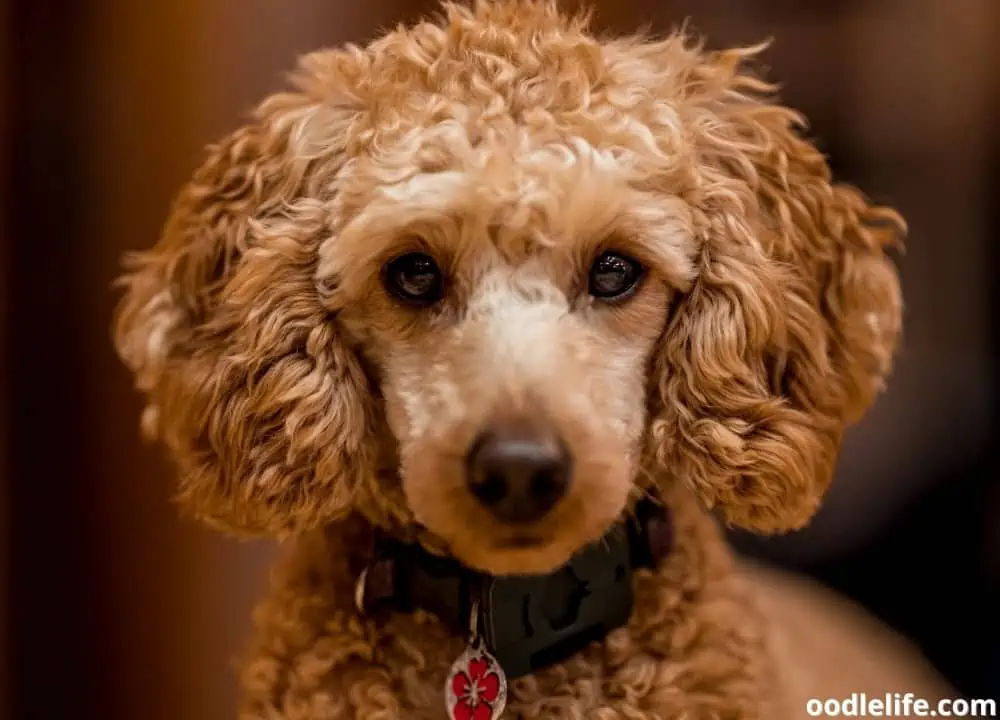 Pawious Humane No Shock Rechargeable Anti Barking Collar
The Pawious Humane No Shock Rechargeable Anti Barking Collar is another sonic and vibrating option that made this list. It features a safe, prong-free design that is comfortable for your dog to wear, and it's also rain-proof, which makes for safe and easy walks and trips outdoors.
Small Dog Bark Collar - Humane No Shock, Rechargeable Anti Barking Collar
【Created for Small or Medium Dogs】- we designed this bark collar specifically for small or medium dogs weighing 7-80 lbs. It includes the appropriate collar size, sensors, and vibration tone intensity. That is why it can have limited effectiveness for large dogs weighing over 80 lbs.
【No Shock & No Neck Prongs Design】- No neck prongs design makes it the most humane barking collar for dogs. 7 progressive levels of sound and vibration are the most efficient way of dog training. Effective for about 95% of small or medium dogs.
【No False Triggers】- Dog bark collar will not react to barks of other dogs avoiding any unfair beeps and vibrations. Just make sure the collar is not too tight and not too loose
【Extra Accessories】- 4 different color faceplates for anti bark collar that can be changed to your preferences or dog's color or gender.
【Rechargeable and Rainproof】- Bark collar for small dogs has a fast-charging battery and energy-saving sleep mode after 1 minute of no barking. A dog can wear it in the rain.
We earn a commission if you make a purchase, at no additional cost to you.
Rather than noise-activated, this collar is triggered by vibrations in your dog's throat that signal barking. It has seven progressive levels of corrective vibration and sound, which you can program to increase if your dog doesn't respond to the gentlest levels at first.
One of our favorite features about this Pawious bark collar is its rechargeable battery, with a long lifespan and quick charging time.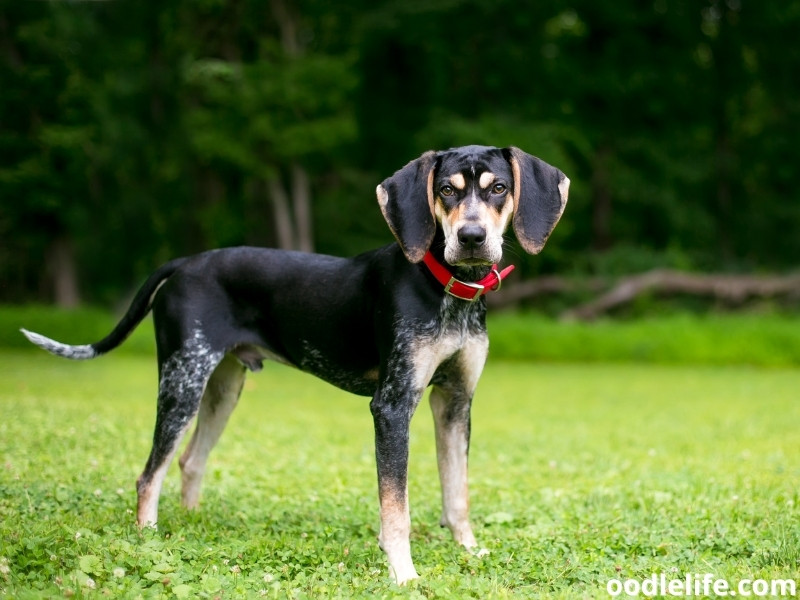 Frisco Rechargeable Dog Training Collar
The Rechargeable Dog Training Collar from Frisco is a great option that is ideal if your dog has more behavioral issues than just excessive barking. You can use it for recall, lunging, reactivity, and many other training areas, as well as barking.
It is remote-controlled, which means that you can send a vibrating, sonic, or static signal to your dog from a distance of up to 320 yards away. This collar is also fully customizable with over 100 different programmable settings.
Another perk of this collar is its rechargeable battery, with a battery life of up to 47 hours. The brand recommends you don't leave the collar on your dog for more than 10 hours at a time.
PetSafe Elite Little Dog Waterproof Spray Dog Bark Collar
This Waterproof Spray Dog Bark Collar from PetSafe is our top choice for spray collars. It is built specifically for small and medium dogs up to 55 pounds and is a safe choice for pet parents who do not want a vibrating collar. 
PetSafe Basic Bark Control Collar for Dogs
SAFELY STOPS BARKING: 6 levels of automatically adjusting static correction help teach your dog to stop excessive barking.BATTERY POWERED: Uses PetSafe RFA-67 battery (included) (averages 3-6 months)SIZING: Collar fits dogs 8 lb and up and the adjustable strap fits pets with a neck size up to 27 in
WATERPROOF COLLAR: Train in any environment, indoors or out, with the waterproof collar up to 3 ft
BATTERY POWERED: Uses PetSafe RFA-67 battery (included) (averages 3-6 months)
SIZING: Collar fits dogs 8 lb and up and the adjustable strap fits pets with a neck size up to 27 in
BARK SOLUTIONS YOU CAN TRUST: For 25 years, we have been the trusted brand in creating safe, high-quality, training products to help you and your pet live happy together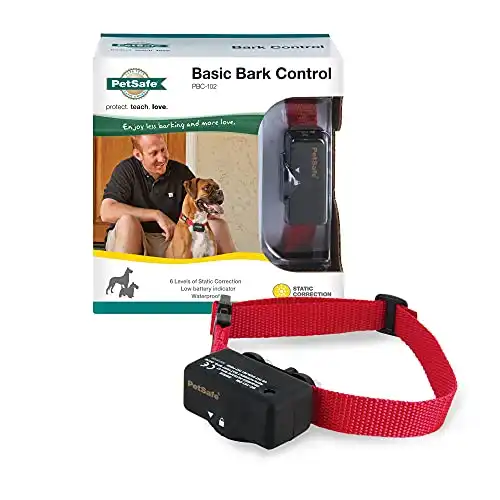 We earn a commission if you make a purchase, at no additional cost to you.
The collar is sensitive to both sound and vibrations, which means your dog is barking, and when triggered, it emits a small amount of citronella spray to remind your pet to stop barking. The collar holds enough liquid for between 30 and 40 corrections, and it's easy to refill the citronella spray with the provided bottle.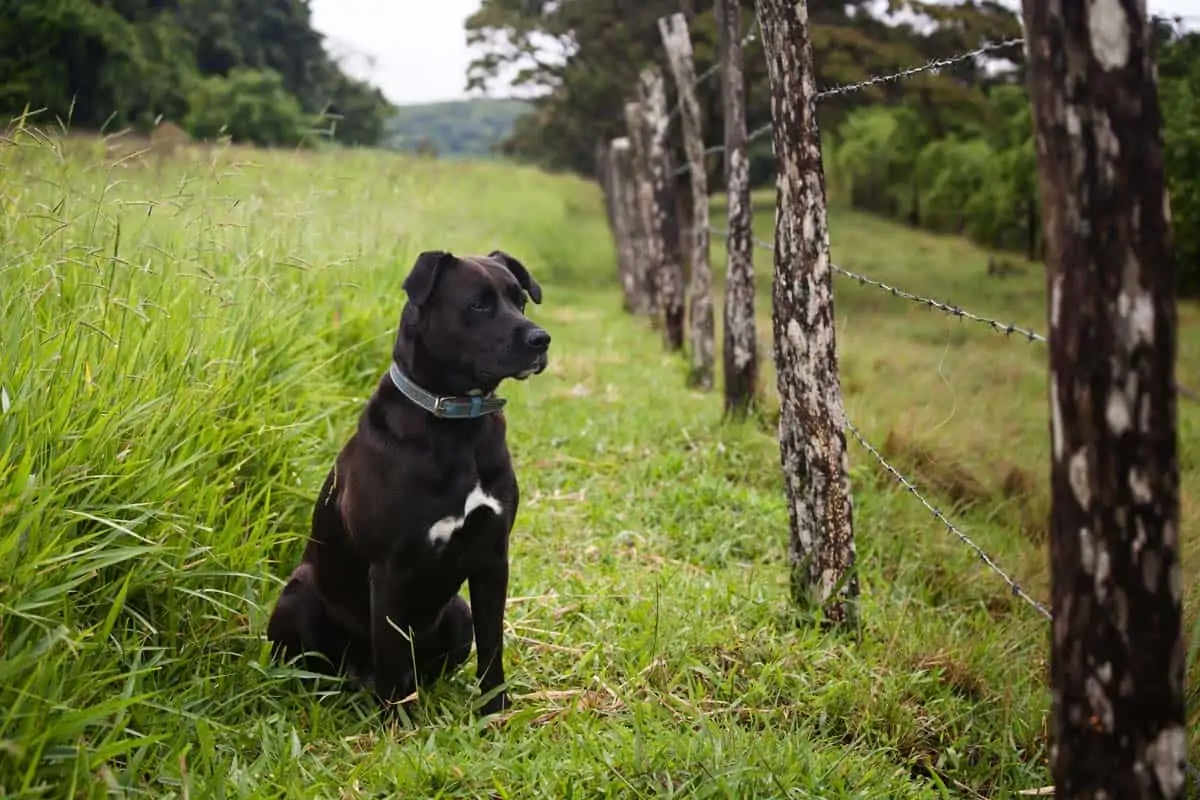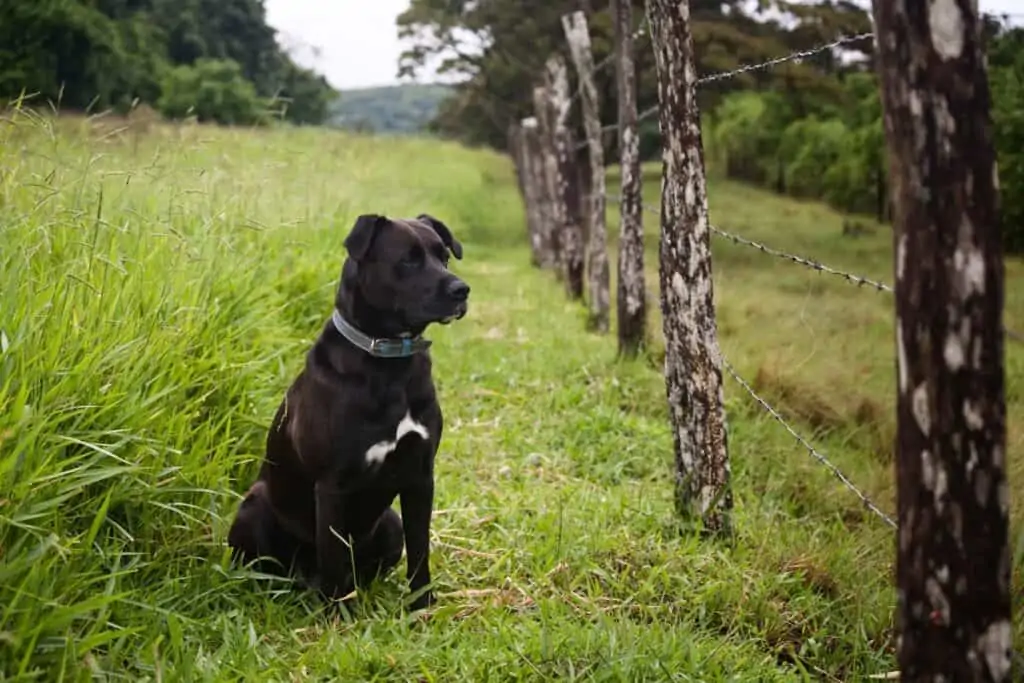 PetSafe Indoor Ultrasonic Dog Bark Control
PetSafe also makes an Indoor Ultrasonic Dog Bark Control device that is not technically a collar but had to be on this list because of its unique and practical features. It can be mounted on a wall, placed on a table or desk, or even carried with you if you want to use it manually.
This tool is made for dogs of any size over six months old and is perfect for households with more than one dog with a barking problem. Its sensitive microphone detects barking within a 25-foot range (around one or two rooms) and emits a high-pitched sound that is inaudible to humans but will distract your pooches from yapping.
You can set it to operate automatically or use the manual button yourself when your dog doesn't stop barking. It has one of the most extended battery lives of the options on this list, lasting an average of five to six months.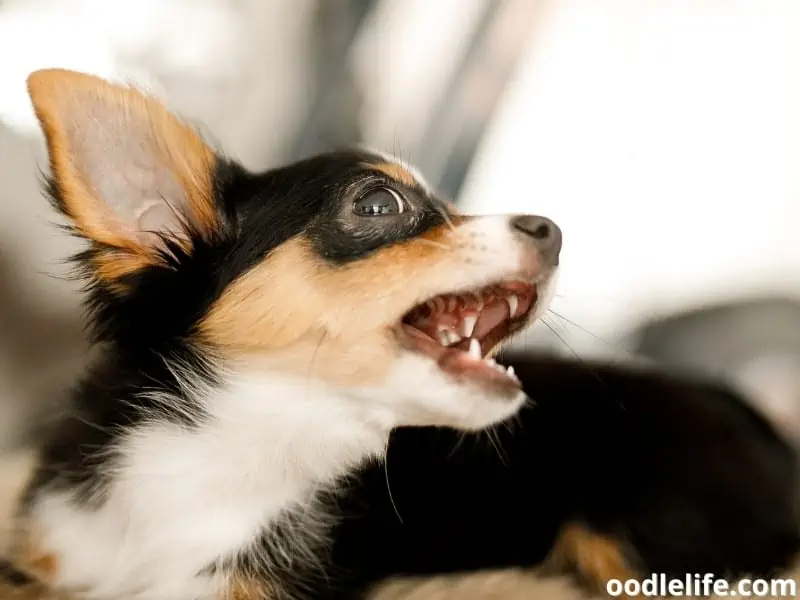 MONTAUR Dog Bark Collar
The MONTAUR Dog Bark Collar uses both high-frequency sonic waves as well as progressive vibrations to discourage your dog from barking without any pain or trauma. It comes in three different sizes that fit dogs between 15 and 150 pounds, and it is effective for pooches with both short and furry coats.
MONTAUR Dog Bark Collar - no Shock Vibration and Sound Stop Barking Collar for Dogs - 7 Level AND Waterproof
HUMANE, HARMLESS, EFFECTIVE BARK COLLAR : This anti barking device effectively reduces your dogs barking without causing him/her any pain or distress. Using a progressive high frequency ultrasonic sound and vibration painless stimulus with 7 levels sensitivity adjustment and sleep mode, the automatic bark collar helps to control your dogs barking and train your dog in a painless way.
INTELLIGENT CHIP AND UPGRADE DESIGN VERSION: After using ultrasonic bark collar for small medium and large dogs, we have upgraded chip with 7 adjustable sensitive levels which can be customized for any breed of dogs. Only your dog sound will trigger the smart sensors which are not affected by another dogs barking. Moreover, using the sleep mode allows the barking collar to automatically stop working to save battery lifetime when it is not needed to use.
FLEXIBLE SIZES FOR FURRY DOGS - EVEN THE SMALLEST ONES: Small, Medium or Large dog; Indoor or Outdoor; Stubborn breed; Labrador Retriever German Shepherd Bulldog Beagle Terrier Poodle or Chihuahua; No problem. The no bark and training collar is deal for almost any size dogs from 15lbs to 150lbs. Besides, the strap is made from durable materials, so your dog will hardly notice it as well as assure maximum comfort for your dogs.
TIPS FOR USE: To get the best results of using the dog barking control device, we suggest customers choosing the most suitable adjustment for your dogs, not too tight or too loose. Moreover, do not leave the barking dog collar on the dog for more than 10 hours. Check the battery weekly, keep the anti-barking collar dry and take notice if the dog keeps barking because of thieves, dangers or natural disasters.
GUARANTEE POLICY: We try our best to bring the best satisfied experience to our customers. If you are unhappy with the no bark collar collar for dogs you purchased , please contact us. We are willing to give you a full refund.
We earn a commission if you make a purchase, at no additional cost to you.
It features a smart sensor that you can fully customize so that only your dog's bark triggers the sounds and vibrations. This feature eliminates the possibility of it getting falsely activated by another loud noise in the area, a common problem with bark collars that can confuse dogs and hinder corrective training.
Although it is battery-operated, it is also long-lasting and has a unique sleep mode to conserve battery power at night and times when your dog is resting.
Final Thoughts
There you have it! Everything you need to know about buying an anti-bark collar to help encourage quiet behavior from your pooch. Have you tried one of these options?
Which did you think was the best bark collar? Let us know how it helped train your dog!