For owners of canines with malting coats, the presence of hair around your home can become an issue and in some instances, a standard broom just doesn't pick up all of the particles that you would like.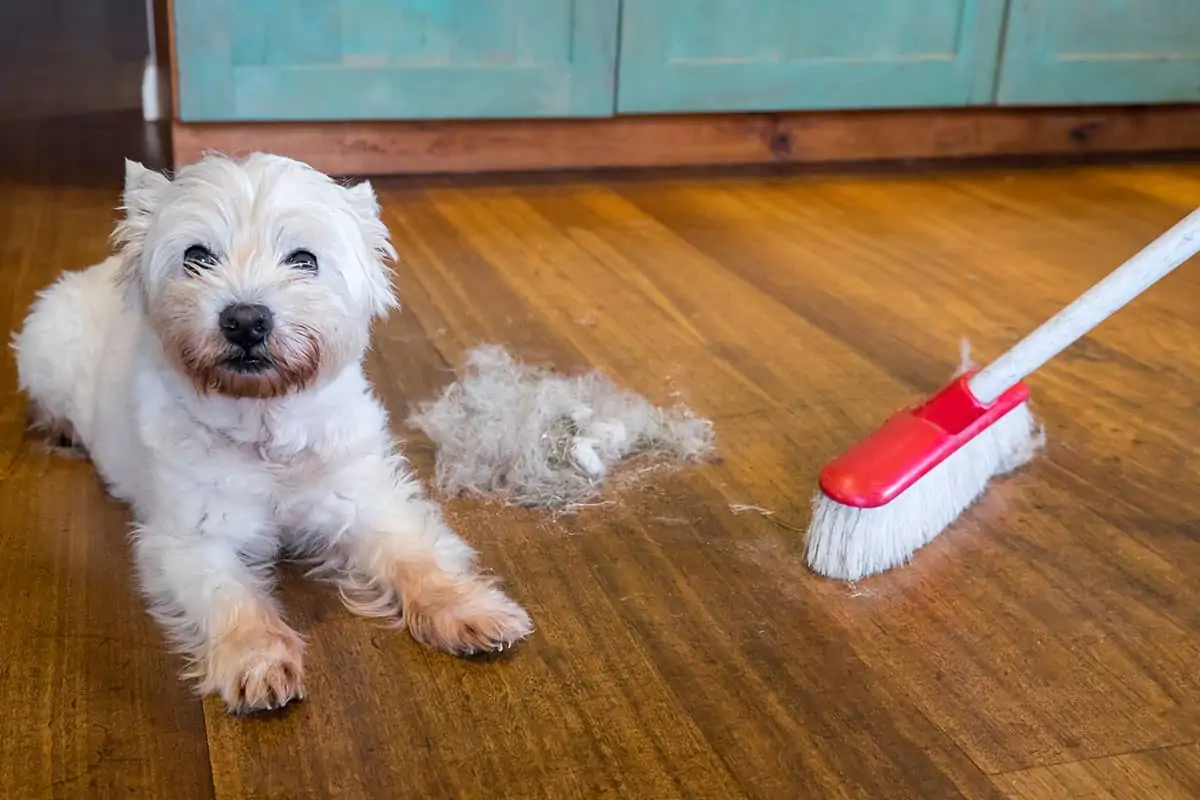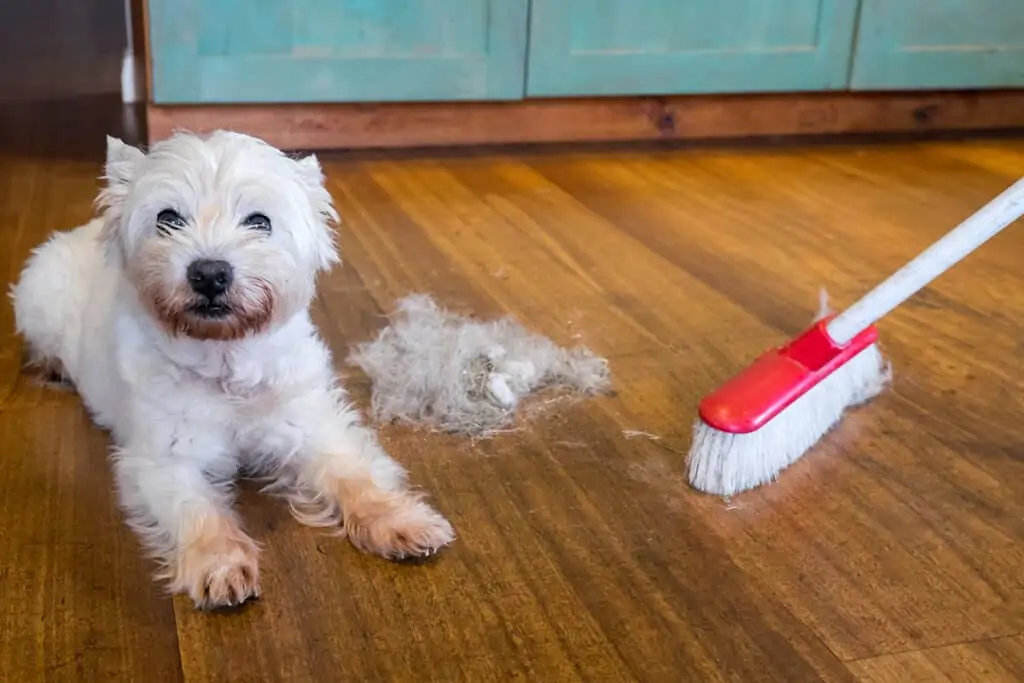 A broom that has been specifically designed to collect fur particles is going to help you maintain a clean home.
For those who are uncertain as to what comprises a dog broom that is worthy of your purchase, do not worry as we have done the hard work for you.
Below, we have reviewed five of our top picks. If you would like additional guidance, we have provided you with a buyer's guide that contains all of our top tips for selecting the best dog broom for your requirements.
Are you in a hurry?
If so, we have gone ahead and selected our top pick for you below.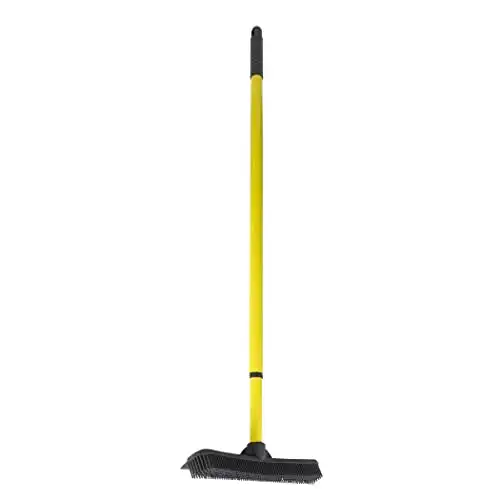 The FURemover has gained a reputation as one of the best brooms for dog hair available. If your pet is prone to heavy shedding, this could be an ideal option for you.
As a rubber broom, it can be used on a range of floor surfaces. This includes carpets, rugs, tiles, windows, and more.
Thanks to the rubber composition, this broom is going to work well in gathering your pet's hair fibers, acting as a magnet ensuring that all fur is removed.
There is no denying that the FURemover is super versatile, not only can it be used to clean floors, it can also be used to clean windows and showers, etc.
As for comfort, this brush comes with an ergonomic handle with a texture that allows you to maintain a secure grip.
A great thing about this handle is that it can be adjusted from 36 to 60 inches; great for catering to the height of different users.
As for cleaning, as this is a rubber brush, the fur particles can simply be removed by washing the bristles with water and soap.
The rubber doesn't require a huge amount of maintenance so you don't have to worry about spending a long time trying to remove all of the fur.
Pros
It is super versatile and can be used on a range of floor surfaces. 
With a built-in squeegee you can use this brush to clean windows and screens should you require.
The rubber bristles are easy to clean after use allowing for easy maintenance.  
The length of the handle can be adjusted to cater to the heights of different users.
It is a good quality broom that retails at an affordable price – ideal for dog owners on a budget.
Cons
Some customers have reported that this brush isn't very effective in cleaning carpets.
FURemover Pet Hair Remover Carpet Rake - Rubber Broom for Pet Hair Removal Tool with Squeegee & Telescoping Handle Extends from 3-5' Black & Yellow
Removes Fur: The 100% natural pet hair remover rubber broom attracts pet hair like a magnet to easily remove fur from carpets, rugs, hardwood and linoleum. Specially designed as a carpet brush for dog...
Telescopic Handle: Carpet hair remover easily adjusts the handle length to suit any user. Handle extends from 36 inches to 60 inches make this high-a Quality carpet hair removal tool.
Innovative & Versatile: Dog fur remover, carpet scraper for pet hair, tile, windows and more the carpet pet hair remover gets your surfaces cleaner. Works well as a carpet rake for pet hair removal.
Easy Cleanup: Simply wash away excess cat hair and dog hair on the rubber broom bristles by using soapy water and renew. Natural rubber is easy to clean and requires little maintenance.
Built-In Squeegee: The carpet squeegee broom cleans windows, showers and windshields with ease. It wipes away liquid spills on tile, concrete or any hardwood surface such as interior flooring.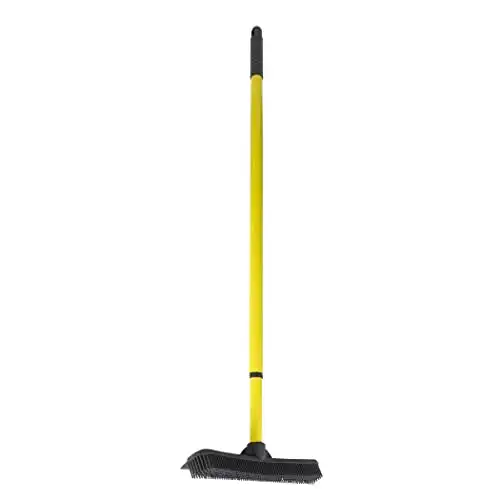 We earn a commission if you make a purchase, at no additional cost to you.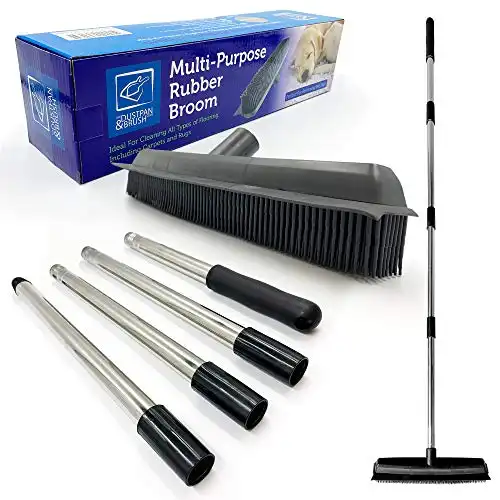 The TDBS pet hair rubber broom is made with silicone rubber bristles that work with ease to gather your canine's fur from the floor.
The combination of silicone and rubber creates a broom that works with ease to remove the build-up of fur, dust, and dirt particles from the floors in your home.
Designed with a squeegee, this broom can be used in a variety of ways and if you require can also be used to clean your windows or shower screens.
As for cleaning, this broom can be washed under water after use. Doing so after each use will help to prolong the life of the bristles by ensuring that the quality is maintained.
A great feature is the length of the handle. Rather than having to bend over when using this broom, the longer handle allows you to work with ease, great for those of a taller stature.
Pros
This broom doubles up as a squeegee and can be used for cleaning windows and windscreens.
The longer handle accommodates taller individuals.
This broom collects an impressive amount of dog's fur.
It works well on hard surfaces and carpets alike.
It is easy to assemble.
Cons
The quality of the handle could be improved as it is a little flimsy and prone to breaking.
Rubber Broom Pet Hair Remover, Floor Brush Fur Rake Carpet Broom Dog Hair Remover to Sweep Fur, Dust, and Dirt for All Surface Cleaning, Silicone Broom with Built-in Squeegee for Wiping Out Spills
Carpet Rake for Pet Hair Removal − Say goodbye to furs scattered on the carpet from your cats and dogs. This pet hair broom for hard floors, tiles, and carpets is designed for the removal of...
Dual Purpose Pet Hair Rake and Squeegee Broom – Aide from being an effective carpet hair removal tool, this magic broom features a built-in squeegee that is perfect for removing water, and for...
Innovative Silicon Broom − Discover the soft silicone pet broom that has hundreds of individual rubber bristles that all work together to get the job done. The brush can also be used as a carpet...
Multi-Surface Cleaning – The rubber fur remover broom is suitable for cleaning multiple surfaces. It is not just a fur broom for pet hair, a carpet squeegee, or rug squeegee to remove water and dry...
Super Hygienic Rubber Brush for Cleaning − No need to keep buying a new broom! This rubber broom can simply be washed under a tap to clean the bristles. It is a purchase you will be pleased you...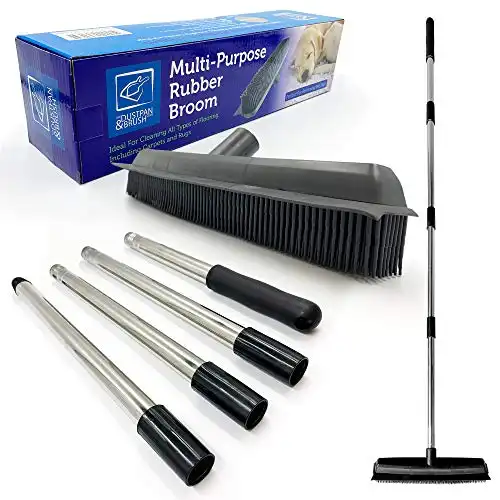 We earn a commission if you make a purchase, at no additional cost to you.
The Chouqing broom is accompanied by a Dust Pan for convenient use. The unflagged bristles collect and remove a build-up of pet fur.
The high-quality construction with eco-friendly qualities offers enhanced durability for long-lasting use.
A great thing about this broom is that you can personalize the length according to your height so you can use this broom with comfort.
Extendable from 35 to 49 inches it is likely to be favored by taller users in particular.
This broom can be stored conveniently thanks to the clip design which allows you to attach it to the dustpan when it isn't in use.
For this reason, both can be stored safely and is particularly favorable for those who are limited in space and aren't able to store a bulky product.
We particularly like how the dustpan features built-in teeth that allow you to remove the fur.
Once the fur has been brushed into the pan, the bristles can be cleaned by simply pulling them through the teeth.
The rubber lip will ensure that the pan sits flush to the floor so that you can collect all of the fur with ease.
Pros
If you are dissatisfied with your purchase, you can return the product within 30 days to receive a refund.
It is available in two colors so you can select your preferred option.
The self-cleaning pan has teeth that make it easier to remove the pet hair.
Thanks to the extendable handle, you don't have to bend over while you are using it.
It is robustly built to ensure that it is going to see you through many uses.
Cons
The bristles are a little small so it may not be the ideal choice for cleaning large areas.
Chouqing Dust Pan and Broom, Self-Cleaning with Dustpan Teeth, Ideal for Dog Cat Pets Home Use, Super Long Handle Upright Stand Up Broom and Dustpan Set (Gray & Orange)
[Extendable Pole Design] -The optional extension pole makes the broom length from 35 to 49 inches, People can choose the appropriate length according to their height. And long handle allow you to...
[Heavy duty Broom bristles] - 2020 Upgraded four-row bristles design, high quality broom bristle construction, More dense and durable. Eco-friendly fiber made from recycled PET bottles. Chouqing...
[Easy Stand-up Storage] - The clip-on feature makes the broom and dustpan upright a perfect space safer! Compact storage keep your home or work space clean and tidy. Works perfectly for multi-surface,...
[Self-Cleaning Dustpan Teeth] - Built in scraper and comb/Teeth for easy to Clean Broom into Dustpan , Clean Pet Hair and Human Hair with one Pull on the Teeth. The rubber lip of the dust pan is flush...
[Powerful After-Service] - Every customer can enjoy 30 days refund or replacement, No question asked. Please contact us firstly when you have any questions, risk-free guarantee provides a reliable...
We earn a commission if you make a purchase, at no additional cost to you.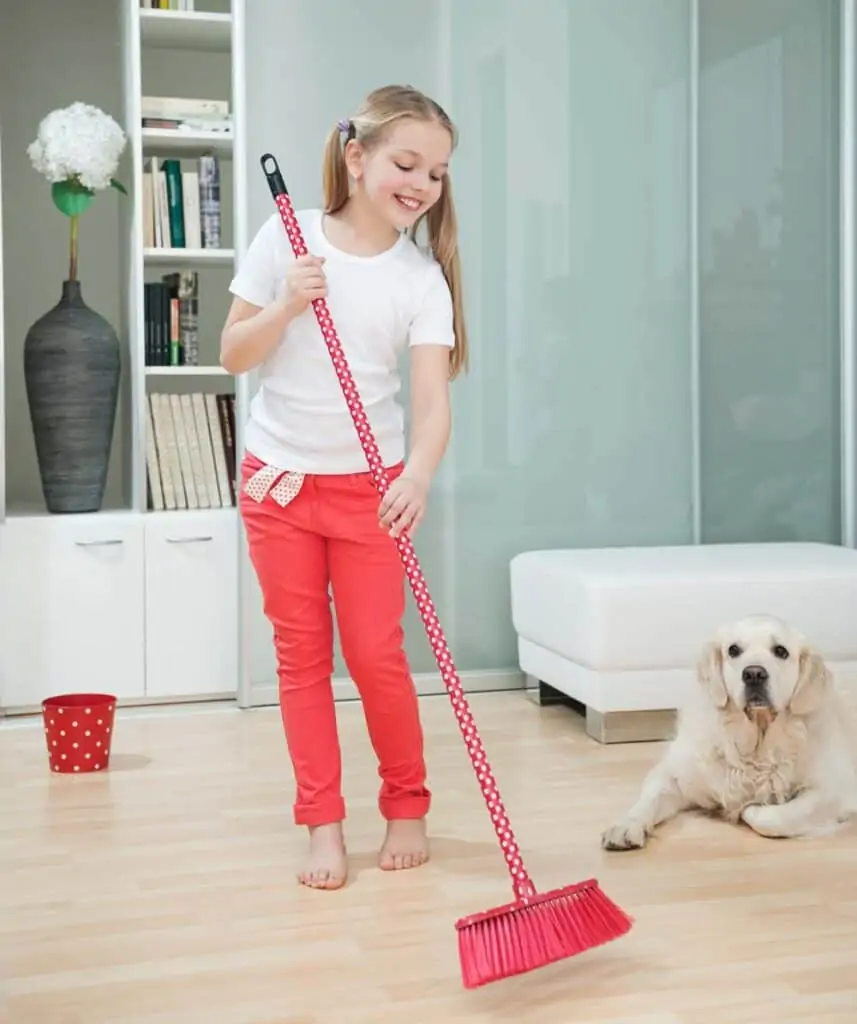 With a concept slightly more unique than our previous picks, the Grandi Groom Carpet Rake is made from a combination of plastic and wood.
Using the groom you can extract fur particles from the floor for a deep clean.
The head of this rake is generously sized measuring a total of 18 inches. For this reason, it is an ideal option for covering larger surfaces as the width allows you to collect a greater amount of fur.
Due to the design of this rake, it is intended for use when cleaning carpets.
A great thing about this rake is that it can be used before and after vacuuming to achieve different results.
Should you decide to use this rake before vacuuming, you should implement the push method which will encourage the rake to loosen the fur from the carpet.
When used after vacuuming, you should implement the pull method, as this will remove the fur particles from the carpet while eliminating the appearance of track marks.
Impressively, this broom is super versatile and can be used for removing pet fur, dirt, and mud.
Weighing a minimal 2 pounds, this is a lightweight rake that is super easy to handle so you needn't be concerned about tiring yourself out when cleaning your carpets.
Pros
Measuring 18 inches, this broom has a larger head that is ideal for cleaning larger spaces.
You can implement two methods before and after vacuuming and doing so will allow you to loosen and lift the pet fur.
This rake has been made in the USA so you can be confident in the source of your purchase.
It is a versatile rake that can be used to remove fur and other particles including dust and dirt.
Thanks to the compact size it can be stored with ease in between uses, ideal for those who are limited in space.
Cons
This rake isn't as effective when used on shorter carpets and is most effective on longer carpets.
Grandi Groom AB24 Carpet Rake, 18-Inch Head, 54-Inch Handle, Blue
LIFTS PET HAIR: Simultaneously loosen and lift deeply embedded soil particles and pet hair for efficient extraction and cleaning.
18-INCH HEAD: The Extra wide (18 inch) head covers large areas quickly so less time in required to finish a room.
"LIKE NEW" APPEARANCE: Restructure the original design of the carpet to restore the resilient effect.
BEFORE VACUUMING: Use a "push-pull" method to raise trapped-in dirt and loosen embedded hair for easy removal.
AFTER VACUUMING: Use a "push-pull" method to lift the carpet pile and make vacuum track marks disappear. Remove pet hair from carpet and furniture
We earn a commission if you make a purchase, at no additional cost to you.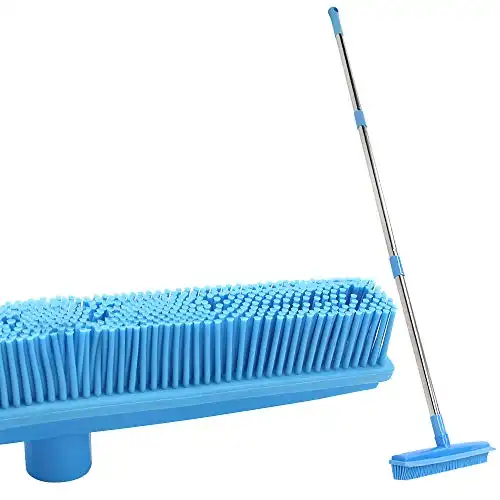 The LandHope Rubber Carpet Rake has been designed with unflagged bristles that allow you to remove a build-up of pet fur from your carpets with ease.
Although it is primarily recommended for carpets, it can be used outdoors to clean balconies and patios, etc.
In fact, this rake is deemed to be 50% more effective than a standard broom.
Courtesy of the soft bristles, you can be sure that when used to remove fur from your carpets, it isn't going to leave any unwanted marks afterward.
It is also going to work with ease to gather smaller particles of fur which would be somewhat difficult to access when using a vacuum.
Blue in color, the rod of this rake has been constructed from stainless steel and conforms to a 3 section design allowing for easy assembly. For this reason, you can also alter the length of this rake should you require it.
As for cleaning, the broom head can be washed in between uses. Once you have finished with it simply use water to clean the head before allowing it to dry naturally.
In between uses, the hook design allows you to hang the broom for easy storage.
Pros
As a versatile rake, it can be used for cleaning indoor and outdoor spaces.
It retails at an affordable price and is a great choice for pet owners on a budget.
The length can be adjusted to 16.5 to 33.5 to 46.9″ so you can select the best option.
Customers have reported that this broom is effective in removing the majority of fur from their carpets.
This brush is easy to put together so you can use it without any difficulties.
Cons
The quality of this broom could be improved as some parts are a little flimsy.
LandHope Carpet Rake Long Handle Pet Dog Hair Rubber Broom Squeegee Fur Remover Broom Carpet Brush 51 inches Indoor Outdoor Push Broom Car Floor Cleaning Non Scratch Bristles Rug Rake Sweeper(Blue)
Save Time & Effort - Rubber Bristles easily Attract and Collect Dust, Hair, paper scrapes from floors and carpets, 50% more Efficient than normal broom. Dust or hair won't fly all over while cleaning.
Awesome Pet Hair Remover - The carpet rake for pet hair removal works great on carpets and rugs. Soft bristles gently scrape down and ball the hair from carpets. Even pick up some tiny dusts that...
No need to bend - 3 sections of durable stainless steel rod. Easily assemble and connect so firmly. Flexibly adjust its length to 16.5 / 33.5 / 49.6 inches. No need to bend or kneel down for sweeping....
Reuse Like New - Broom Head is Washable! Dry quickly. Dust or hair will be easily washed off from the bristles so that it would look like NEW. Hang to store.
Indoor & Outdoor Use - Built-in squeegee edge is useful in garden, balcony, patio, garage to wash floor, wash car, clean up water or spills, clean window, etc. Water resistance and durable.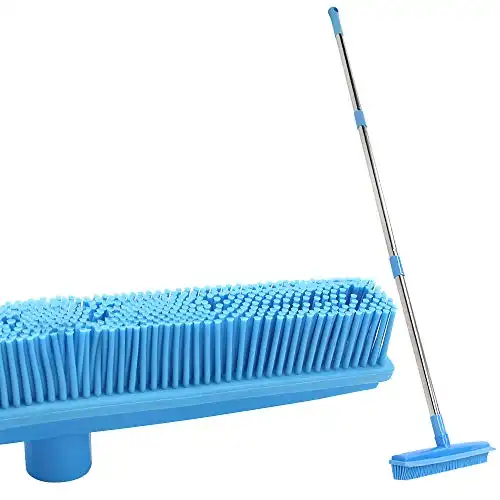 We earn a commission if you make a purchase, at no additional cost to you.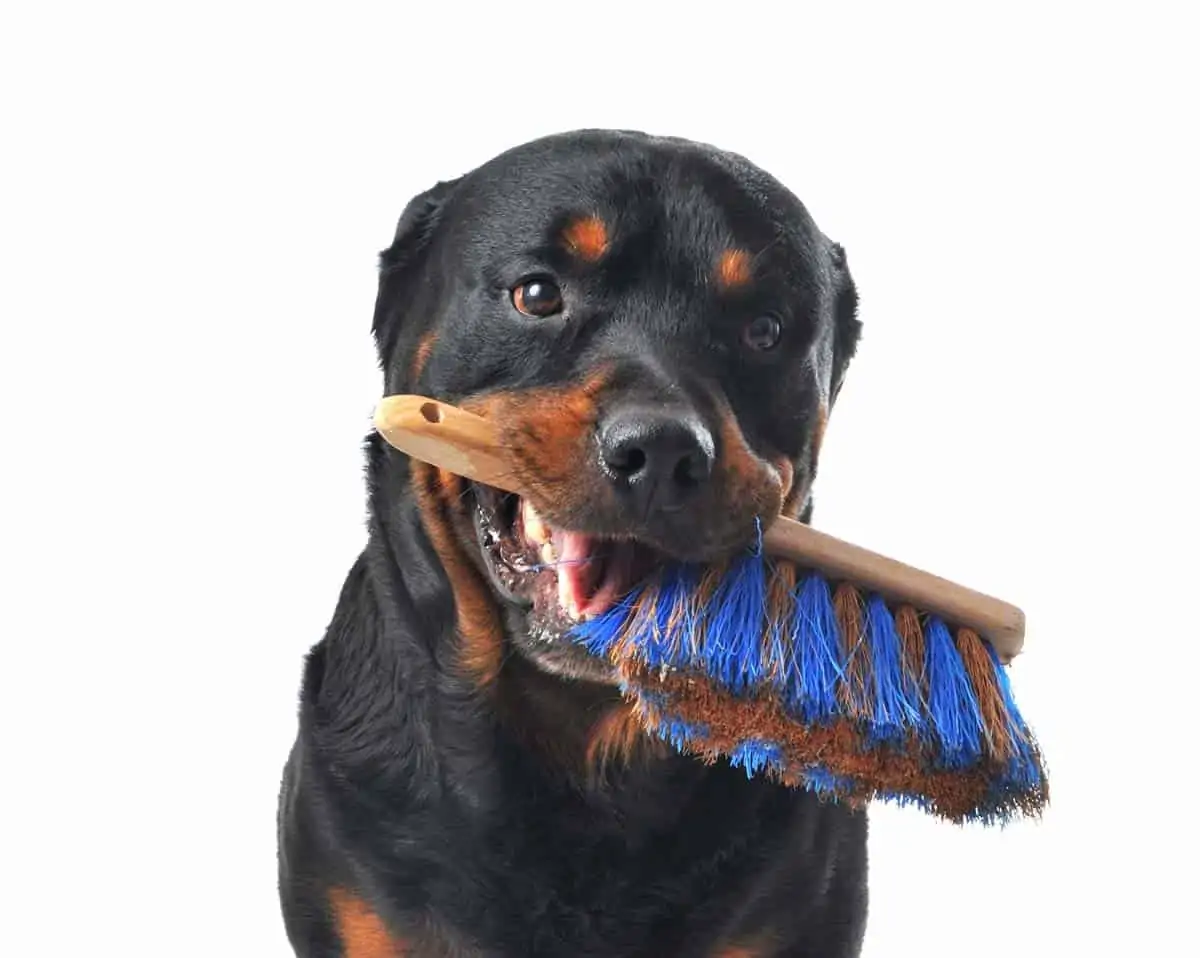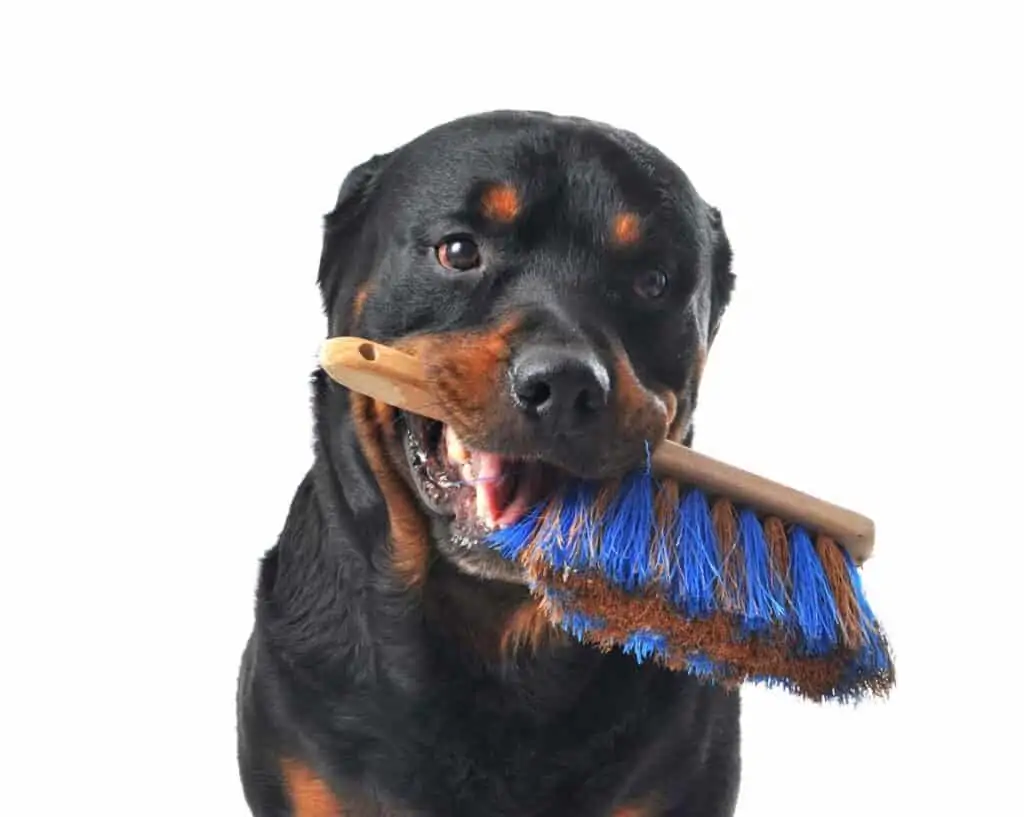 Best Broom for Dog Hair Buyer's Guide
A broom that is worthy of your purchase should boast several features that ensure it stands out against offerings from competitor brands.
Below, we have outlined some factors that we would recommend you consider along with our top tips for selecting the best product for you and your canine's needs.
The Type of Broom
First of all, you must decide what type of broom you require as there are two options to choose from.
You must first decide whether you want an upright broom or a push broom.
It's pretty simple to distinguish between both but for those that are unsure, an upright broom is straighter and consumes less room.
It's a viable option for those who need to access their broom for a quick clean up.
A push broom requires a little more effort on your behalf. Wider and bulkier than upright brooms, a push broom is a little more difficult to store, however, they tend to collect more fur due to their larger size.
The Floor Type
Next, you must consider the floor type, some can be used on carpets so you don't have to use the vacuum each time a particle of fur appears; instead, you can use the broom.
Others will be better suited to hard floors.
The specifications of the broom will state its compatibility with different floor types and so it is important to pay attention to this to select the best broom for your requirements.
The Comfort of the Handle
You may find yourself using this broom for lengthy cleaning sessions, and so you want to ensure that it is designed with a comfortable, ergonomic handle that will help to prevent the development of wrist fatigue.
Most feature a hard or coated handle. It is important to select a broom that you find comfortable to hold as this is going to affect how easy it is to use.
The Material
A broom is typically made from synthetic fibers or rubber and the type that you choose is likely to depend on the type that you find most effective.
Rubber tends to be a favored option as it is effective at collecting the fur and it is easier to clean.
However, others may prefer to use a broom that has been made with synthetic fibers.
Cleaning the Brush
Ideally, the broom should be easy to clean. You don't want to have finished using it only to be faced with the chore of attempting to remove a heavy build-up of fur from the bristles.
Rubber tends to be commonly sought after as it is easier to clean. If you are unable to remove the fur from the brush yourself, you can place the brush under water and remove the fur this way.
Some brushes that have been made from synthetic fibers are designed with teeth which make it easier to remove the fur from the bristles.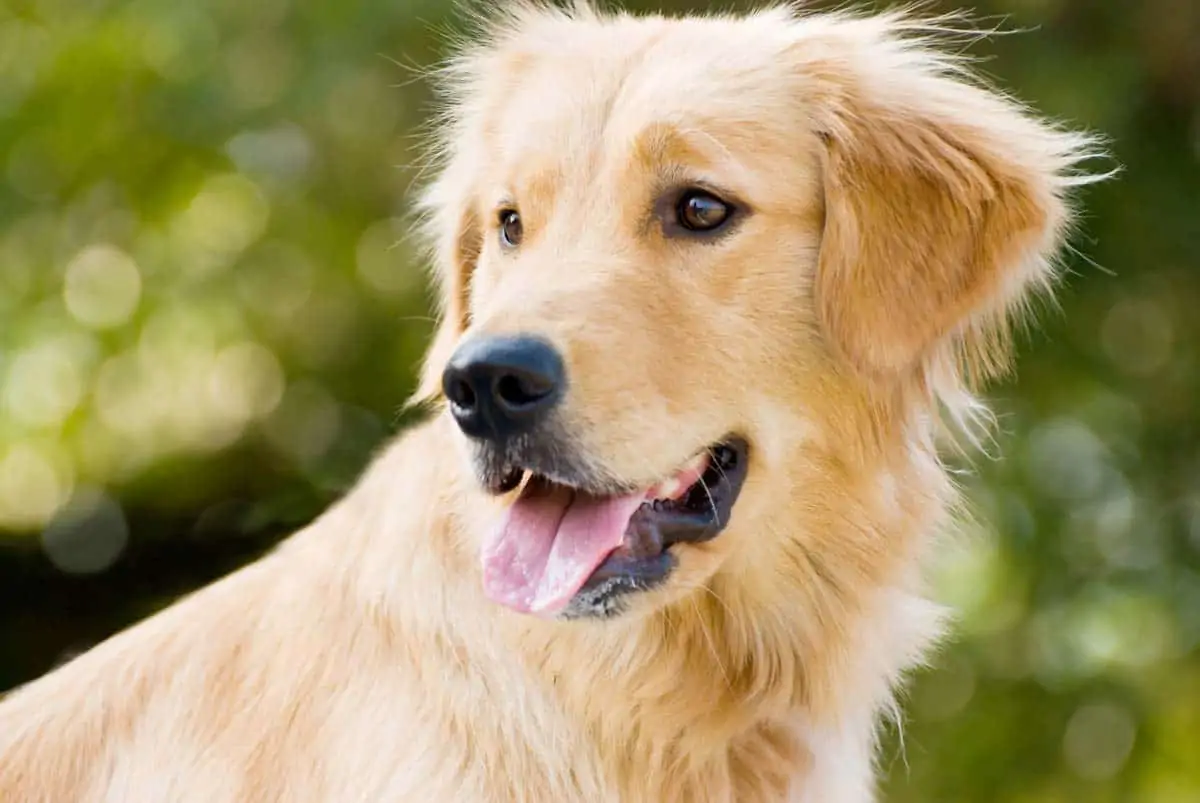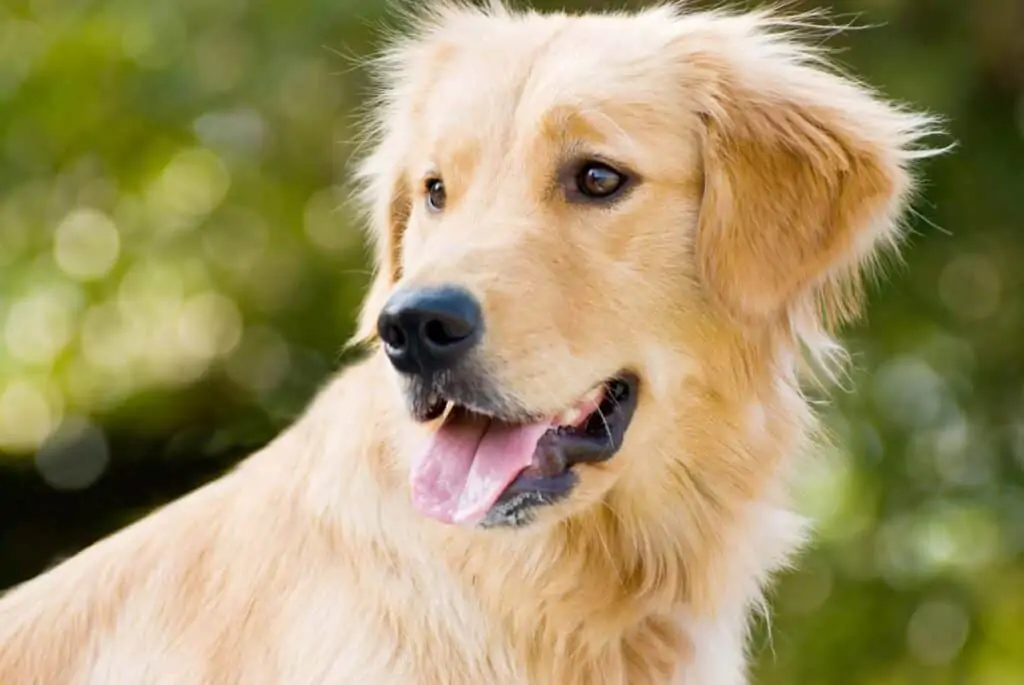 Additional Accessories
While some brushes come equipped with a dustpan others do not and so it is necessary to be aware of this before making your purchase.
A dustpan allows you to gather the fur in one area before sweeping it up and disposing of it. While a dustpan provides greater user convenience for some it may not be hugely essential.
The Price
Brooms for dog fur retail at varying prices. Those that are branded tend to retail at higher prices. There isn't a set amount that you are expected to spend on your broom.
Of course, you want to ensure that it is effective in fulfilling its purpose and collecting all of the fur. It is worth having a budget in mind before approaching the market to cater your purchase towards this.
Ensure that your broom boasts all of the characteristics that you require. The price of the broom is likely to be reflected in the quality and those that are made with cheaper materials are more likely to deteriorate in quality at a faster pace.
Frequently Asked Questions
How can I prevent my dog from shedding?
There are several steps that you can take to prevent your dog from shedding. The first step that we would advise you to adopt is to groom them regularly.
Doing so will prevent the fur from building up and will likely reduce the regularity with which you find yourself having to clean your home.
Your dog's diet can also impact how much they shed and it may be worth changing their food to something that is better suited to them as this may help to reduce the amount that they shed.
It may also be that a skin condition is causing them to shed so it may be worth looking into any possible indications of an allergy before introducing the best solution to ease the issue.
Do rubber brooms actually work?
Yes, rubber brooms can be super effective in sweeping up and gathering any pet hair that has begun to collect on the floors in your home.
Once you have collected an initial pile of the fur, you can then return to the area and begin sweeping it a second time as this will allow for a deeper clean and is likely to be more effective in achieving a thorough clean.