109 Best Hippie Dog Names [Actually Good]
From the mid to late 1960s through the mid-1970s, the hippie movement dedicated itself to creating a world where peace, freedom, creativity, and spontaneity.
While original hippies are now north of 70, what they stood for still resonates with many people, and the things hippies valued also make unique dog names.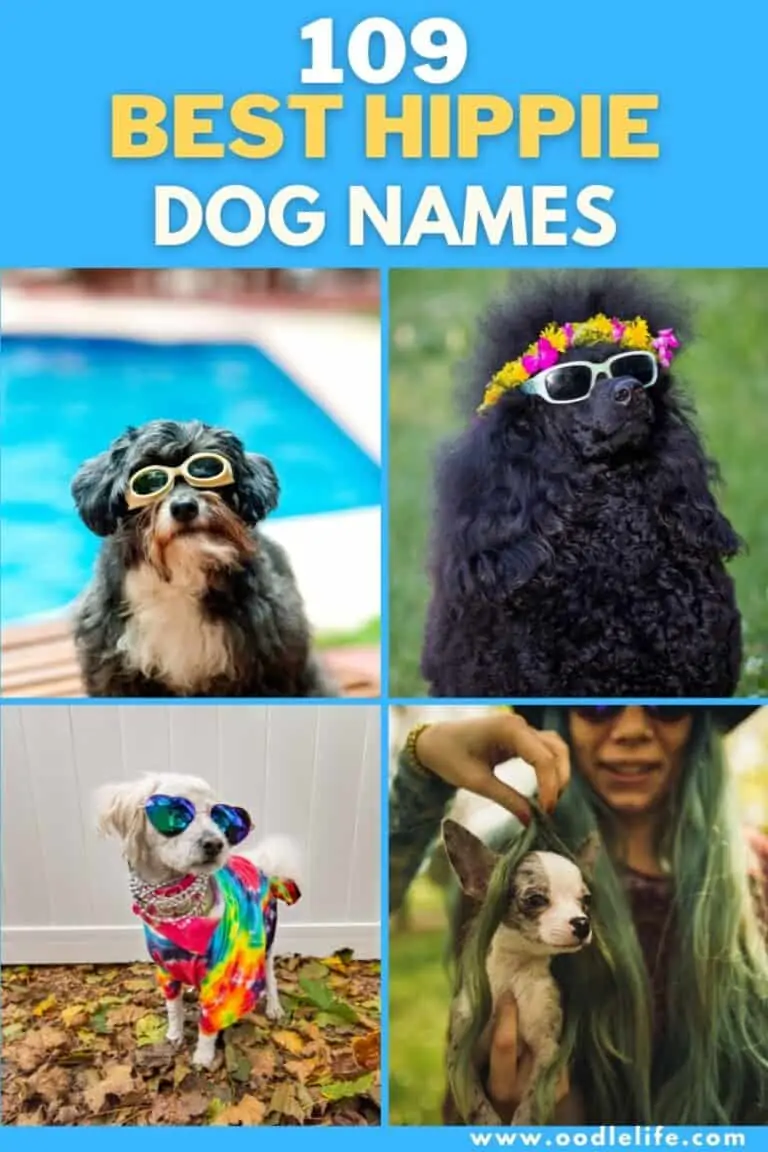 Here are the one hundred and nine best hippie dog names and why those names are fantastic choices for your new furry friend.
Unisex Hippie Dog Names
These names work with male or female dogs. Each one evokes some aspect of the hippie movement and reflects the values that fueled such an influential movement.
Peace
In many ways, peace was what the hippie movement was about. Peace does not work with every dog out there, but it works with any of our canine friends who seem to have a smile all day and just enjoy living.
Dakota
This name is perfect for males and females and was a favorite among hippie parents. It is Native American in origin and evokes a sense of strength.
The name means "the Allies," which embodies both the hippie movement and the bonds with each other many in the movement shared.
Liberty
Besides peace, no other word better summed up the entire movement. The emphasis was on caring for your neighbor and doing what you wanted if it did not infringe on them. As a dog's name, it matches just about every dog and means pretty much what anyone wants it to mean.
Male Hippie Dog Names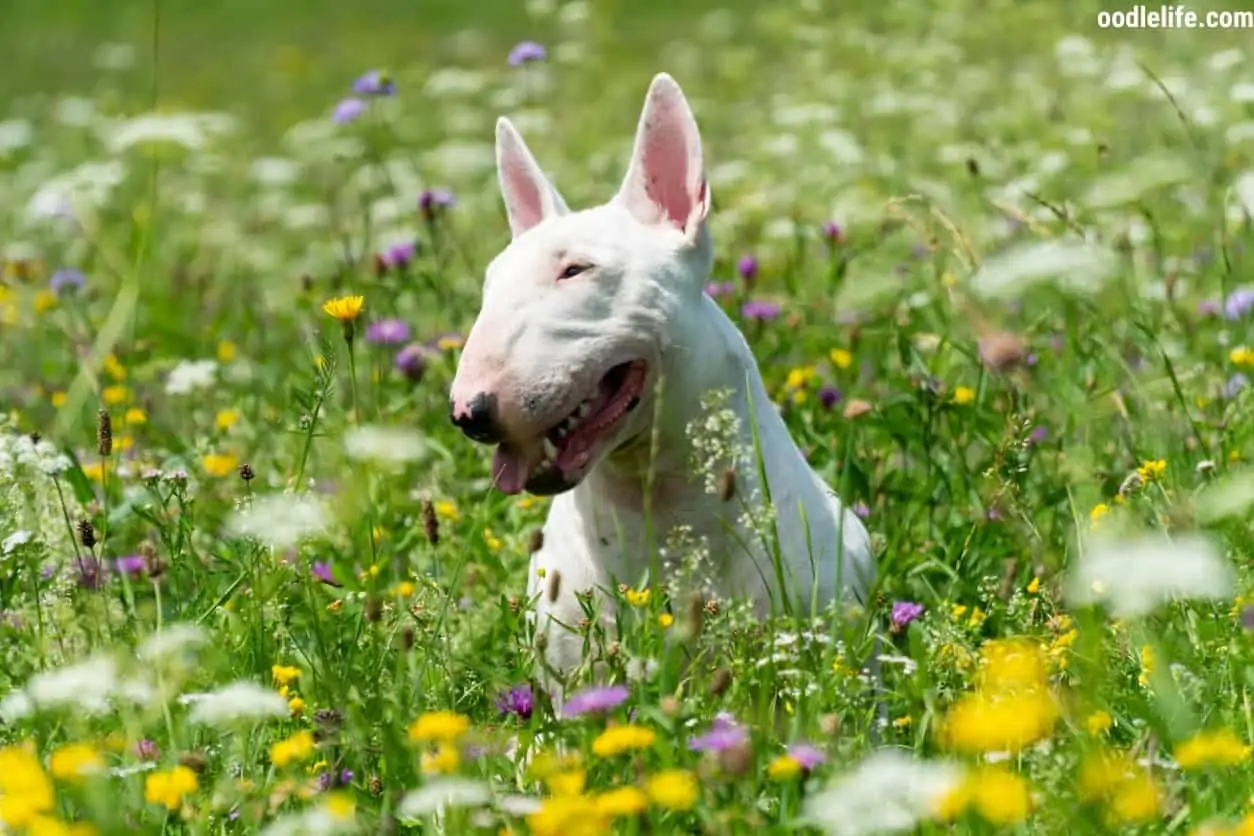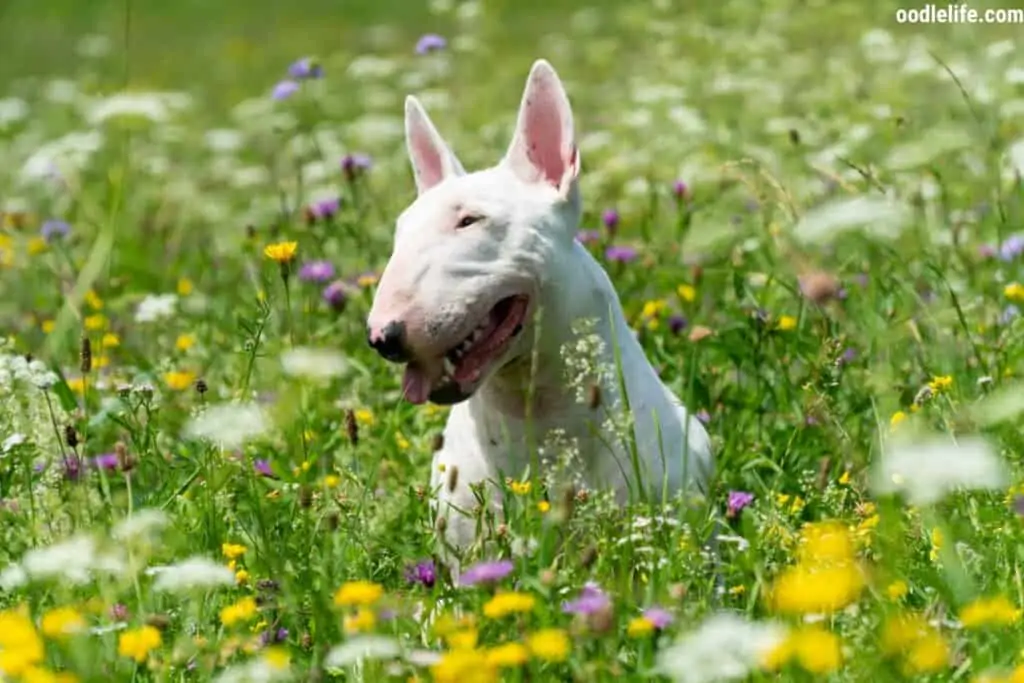 As people and artists, Jerry Garcia and John Lennon were icons of the hippie movement. Their names also make great dog names.
Jerry
Jerry Garcia and The Grateful Dead were icons of the entire hippie movement and everything the hippie movement stood treasured. It would not work with every dog but would be great for a large, fun-loving, carefree animal.
Lennon
Of course, this is one of the nine best hippie dog names. In many ways, John Lennon dominated the early to mid-hippie movement. The name "Lennon" probably would not work with every dog but would fit a dog that exuded "hip."
Phoenix
One of the main goals of the counter-culture of the 1960s was to break down the world as it had come to be and have it rise from the ashes with a new purpose. With that in mind, it is hard to imagine a better name for a dog that carries more symbolism.
Female Hippie Dog Names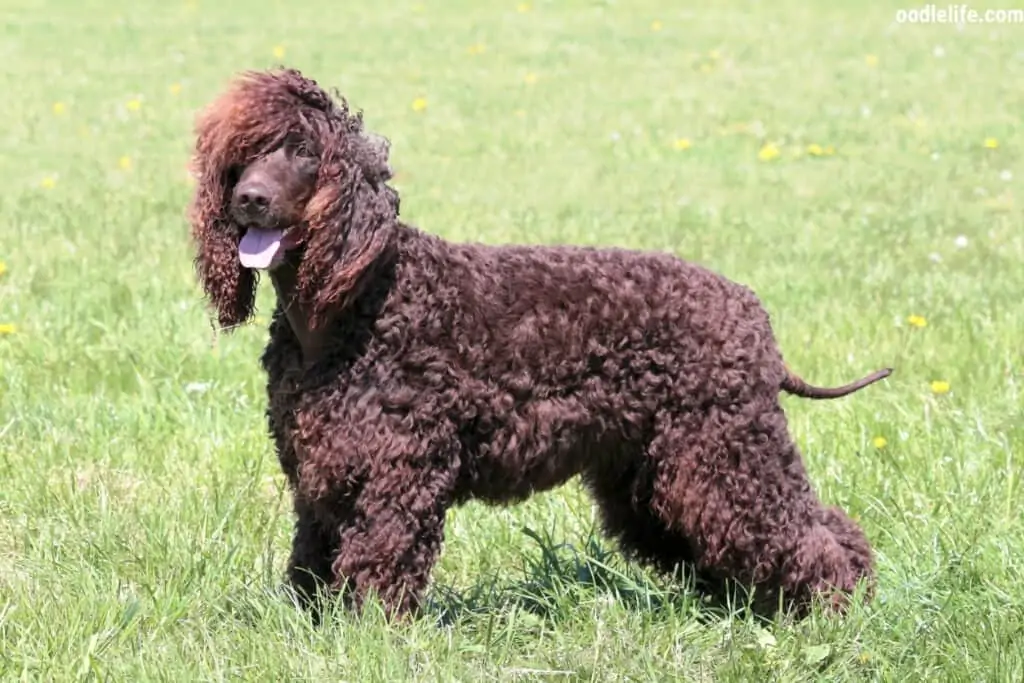 Women of the 60s stood for liberation, freedom, and loyalty. Here are a few names that shout, "great hippie dog's name."
Joplin
This name references Janice Joplin, the rock icon of Woodstock and who was a generational trailblazer for women rock artists. Her music is still popular today, and her name fits just about any dog.
Harmony
Few words symbolize the entire hippie movement better than Harmony. Harmony symbolizes calmness, peace, and unity as a dog's name.
Clarity
If you were active in the hippie movement, you understood the importance of the word "clarity." It spoke to seeing the world clearly and understanding what had to change and how to do it.
Full List of Best Hippie Dog Names
Nature
Meadow
Soul
Indigo
Violet
Blue
Saran
Harmony
Clarity
Joplin
Dakota
Liberty
Peace
Love
Jerry
Lennon
Phoenix
River
Zen
Crystal
Cloud
Astra
Solar
Star
Space
Rabbit
Life
Cher
Warhol
Raven
Fleur (Flower in French)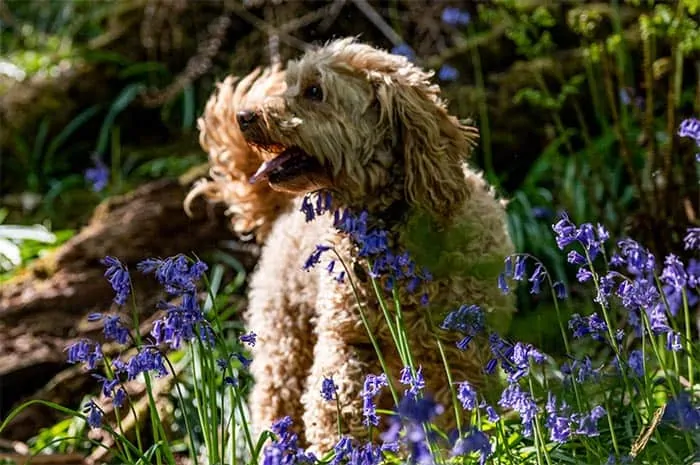 Cherry
Earth
Bo (Boho/Bohemian)
Dusty
Ziggle
Ziggy
Gypsy
Aspen
Aura
Karma
Uni (Unity)
Woody (Woodstock)
Ringo
Quartz
Leaf
Storm
Opal
Snow
Basil
Galileo
Bluebell
Chakra
Fern
More Hippie dog name inspiration
Choosing a Name That Fits Your Dog
There is no magic formula that you can apply that yields a message indicating you matched the right dog with the best name out there. Here are some things to consider, though.
Match Name to Personality
Try out a few names that are like the dog's personality. A stoic, standoffish greyhound might work with "Lennon" or "Krishna," for example. That poodle might fit with "meadow" or "mango." The Rottweiler probably is a good match for "Avalanche" or Thunder.
Take it Easy
When choosing a name, remember that not all names sound good in practice, regardless of how they look on paper. Test out the names you like and ask your friends and family to say them a few times as well. Make sure that you are not choosing a name everyone will trip over.
Keep Relevance in Mind
It probably will not matter to the down caretaker, but an obscure name likely will not be recognized for what it is without some explanation. While everyone would understand what "Lennon" meant, not everyone would understand the significance of "Jerry."
Any dog's name should be easy enough to explain without having to give a lecture on the 1960s.
Have Fun
You are choosing a name for your pet, not your child. Honestly, your dog will never have a problem with anyone that likes or dislikes a name if the human understands their role in that instance, which is to pet the dog and, if possible, find some food.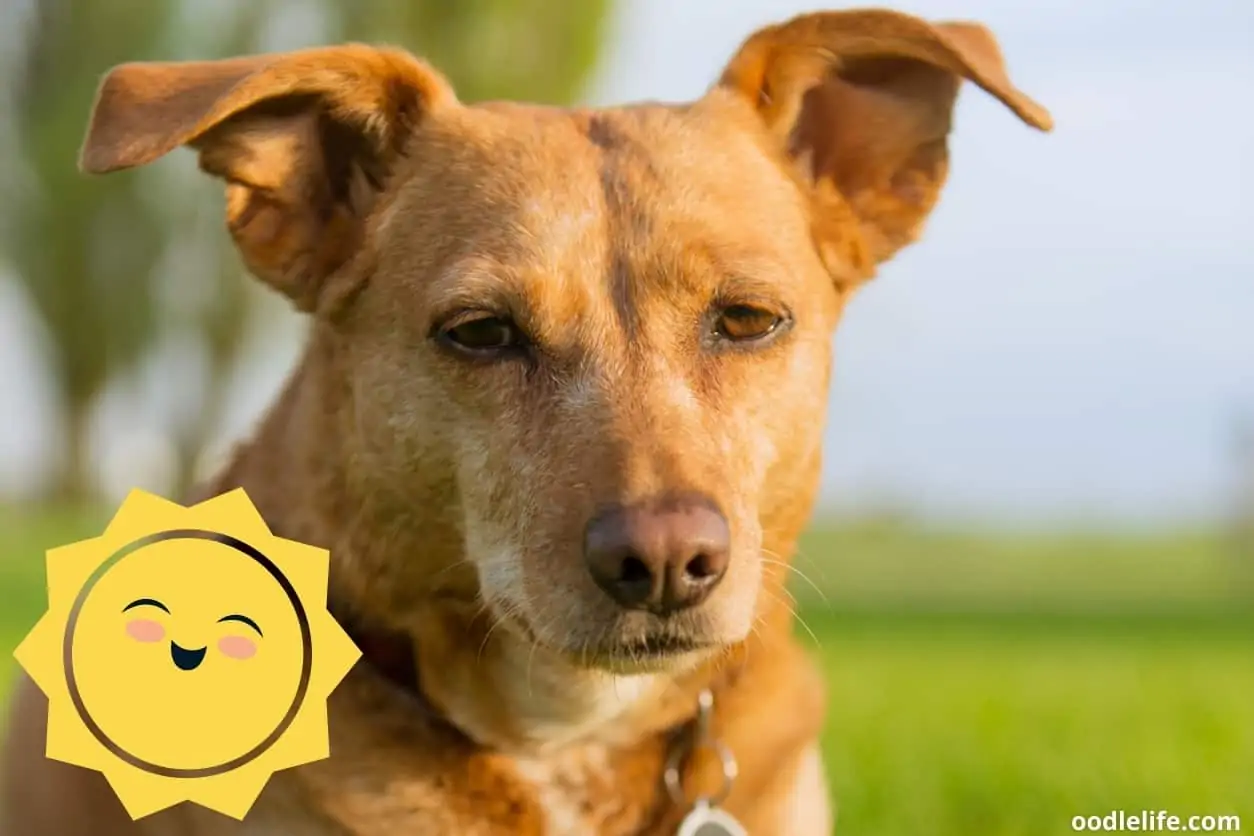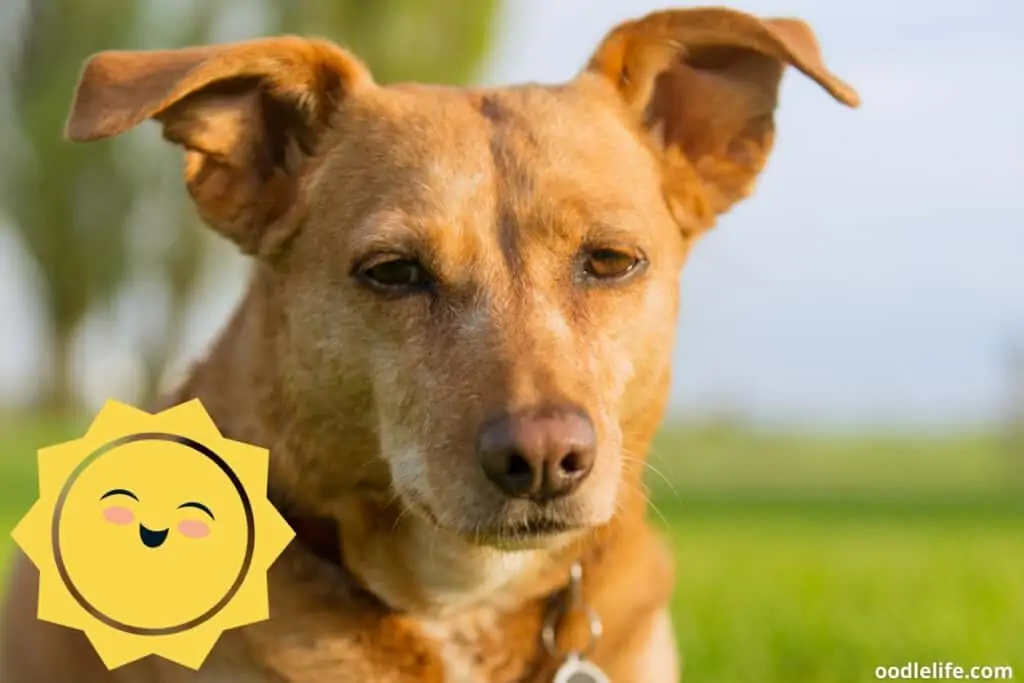 Final Thoughts
Hippies had a significant impact on American society. They used words that are some of the best dog names ever imagined. So, if you want to do the hippy movement justice, choose one of these nine best hippie dog names.