31 Best Red Dog Names [Actually Good Names for a Red Dog]
You're lucky enough to have a red dog, but what do you name it? Choosing a dog's name can take some time and consideration. Most of us try to pick a name that fits the dog's personality as well as appearance.
Don't forget that you might have to shout the name repeatedly outdoors, so a multi-part name or one that's hard to pronounce might not be the best idea unless you use a shorter nickname frequently.
You don't have to use a name that fits your dog's red coat, so some of our favorites don't bring the color red to mind.
I've come up with a list of some red dog names I think are good ones and hope you find one you like or that at least inspires you.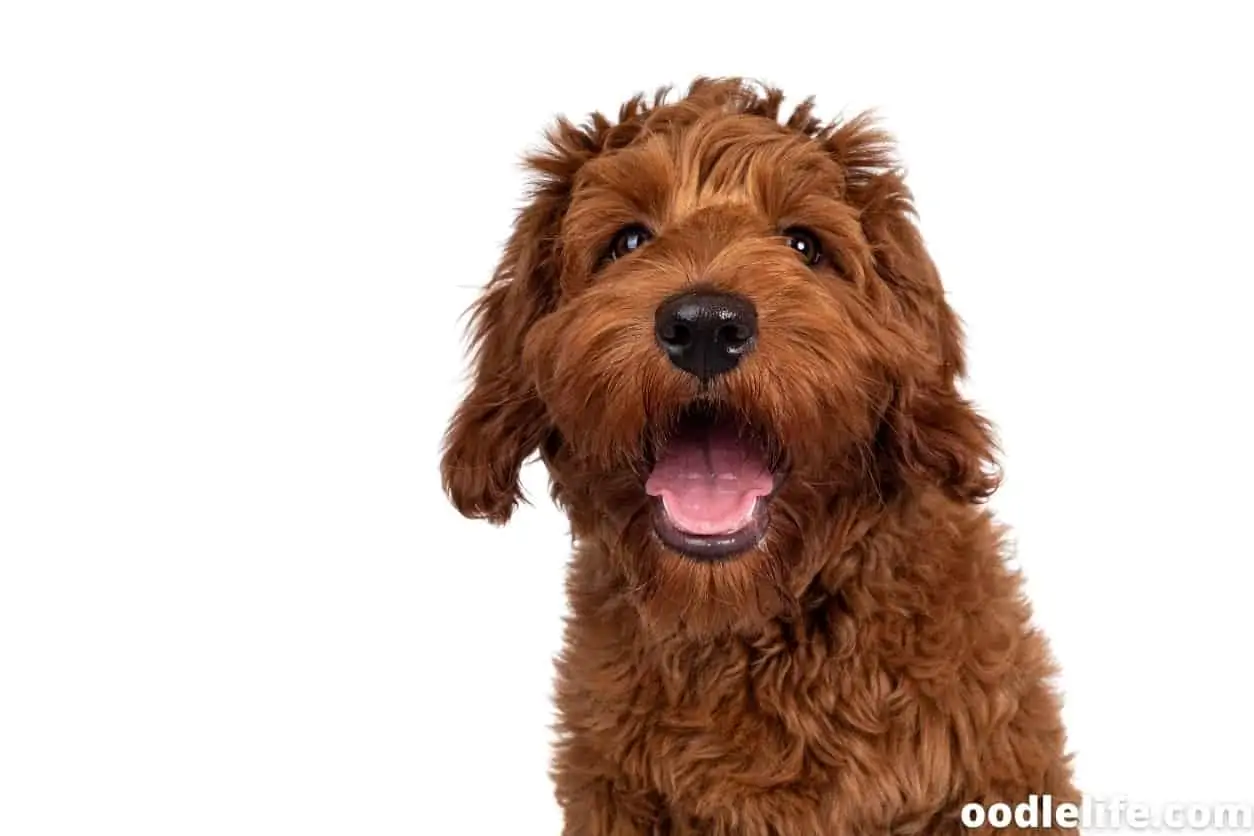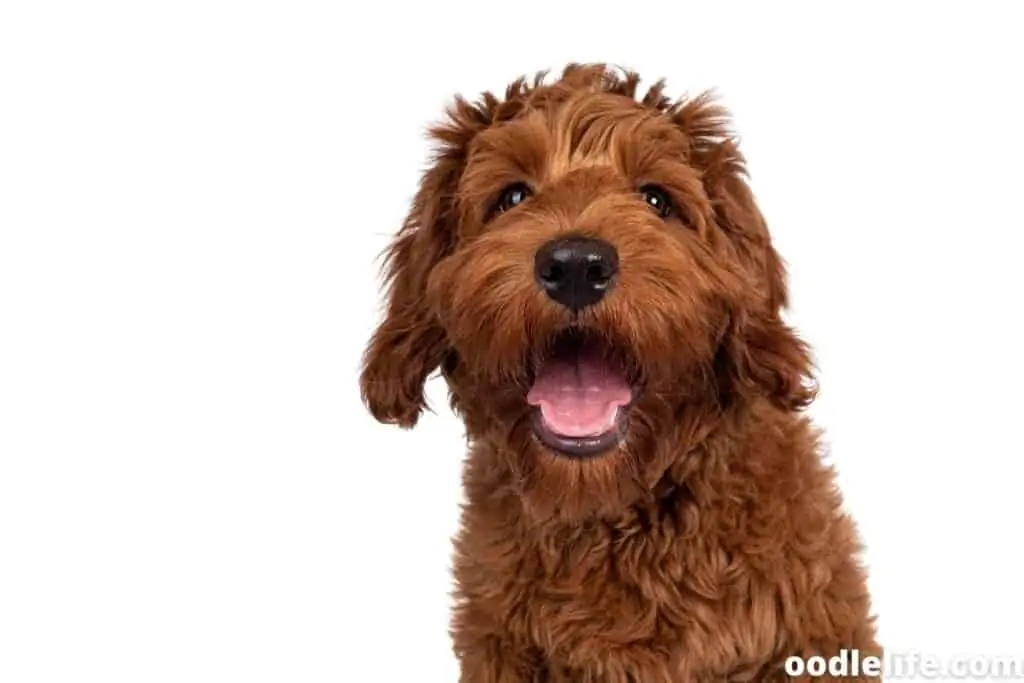 Max
You knew this one would be on the list, didn't you? Since my apricot Labradoodle is named Max, it's naturally one of my favorite names for red dogs!
Red
Let's get the obvious one out of the way. Red and its variations are obvious choices for a red dog. Some other names that incorporate this are:
Big Red
Old Red
Redford
Redbone
Redman
These names aren't the most original, but some dogs might feel like a fit for them. Red Rover is another red dog name that's a play on the word red, as well as a children's playground game. 
Copper
Copper is a fun name, especially for a red male dog. It brings to mind the color and has a no-nonsense ring to it.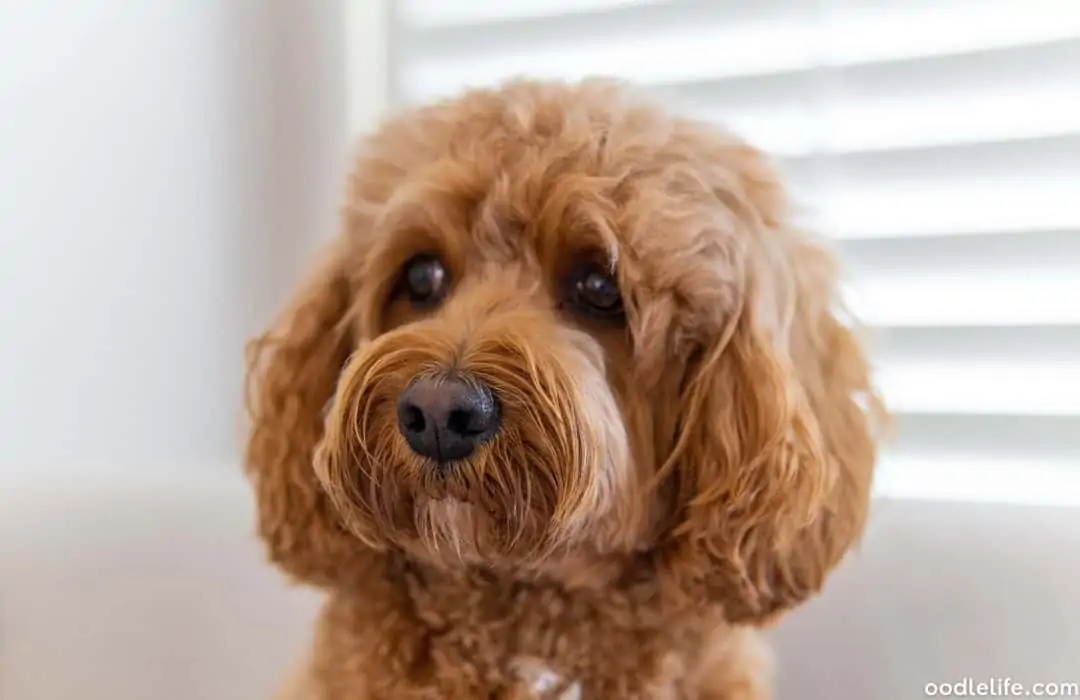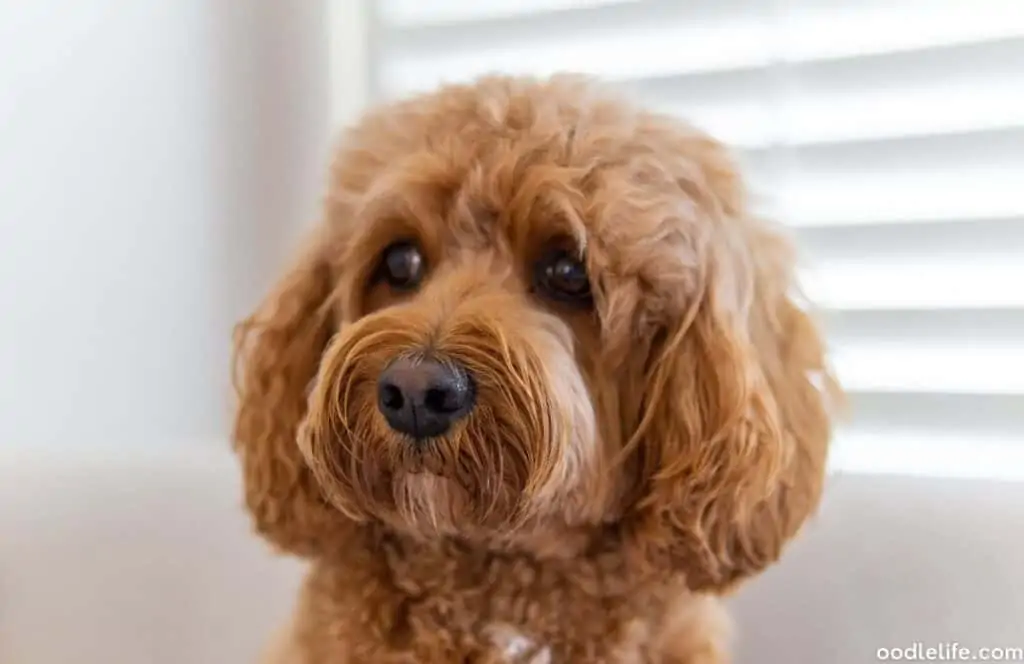 Clifford
This name's an obvious choice thanks to the book "Clifford, The Big Red Dog." The first book appeared in 1963 and told the story of a little girl named Emily and her super-sized red dog. 
The book series launched an animated TV show in 2000, a second animated show in 2019, and a feature film in 2021.
The name is tailor-made for big red dogs like Rhodesian ridgebacks, or use it for a small breed like a Dachshund if you like the irony.
Cinnamon
Like ginger for a yellow dog, Cinnamon's a fitting name for a red or reddish-brown dog. You think of the color immediately, but it has a softer sound than Red or Copper, making it a lovely name for a female dog.
Paprika
Paprika is another red-dog name pulled from the spice drawer. This name has a little kick to it, so it's perfect for a red dog with a rambunctious personality.
Rusty
This name makes me picture a bloodhound or a cocker spaniel that's chasing rodents in the yard or sleeping on a porch. This name is a classic one for a red dog or a dog of any color.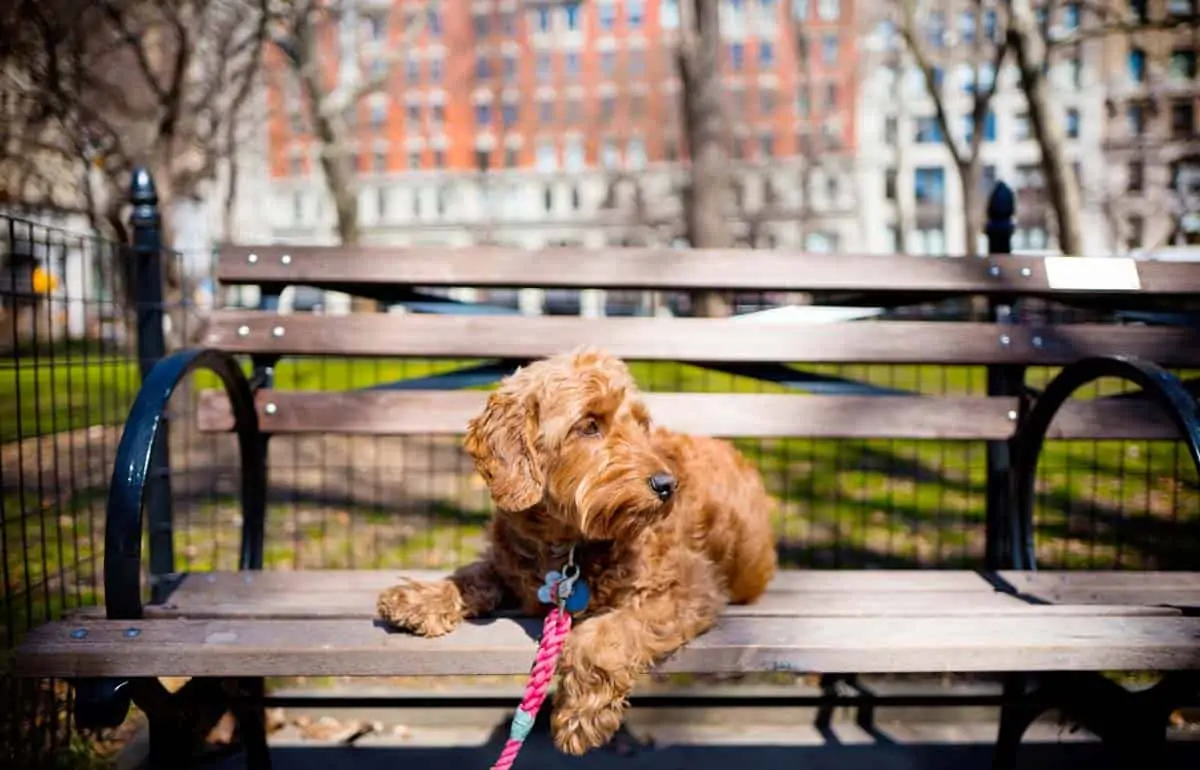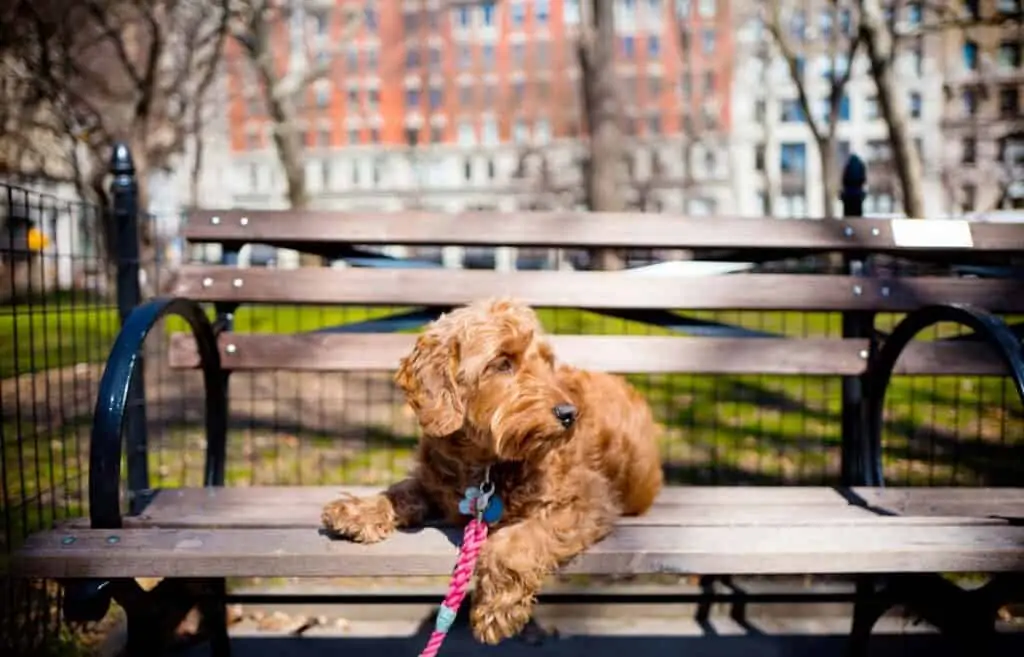 Ariel
Ariel is the lead character from Disney's film "The Little Mermaid." Known for her singing voice and fiery red hair, Ariel gets herself into trouble by being too curious.
This Disney dog name seems perfect for rambunctious red dogs and pups who love the water.
Pippi
This name comes from Pippi Longstocking and her bright red braids. Pippi was the main character in a series of books first published in Sweden in 1945. The character appeared in TV shows and movies, too. 
Ruby
Whether the name makes you think of Dorothy's Ruby slippers in "The Wizard of Oz" or ruby gemstones, it brings the color red to mind.
Glinda
Speaking of "The Wizard of Oz," the good witch Glinda had wavy reddish-blond hair that stood out even more after the parts of the movie where Dorothy was in Kansas in black and white.
Rosie or Rosey
We bet you can't hear the name Rosie and not think of a red rose! Rosie's a name for a sweet-natured dog.
Poppy
Poppies boast bright red flowers that are native to central Asia. Try this name for a Lhasa Apso or Laizhou Hong, but any energetic red dog breed will do.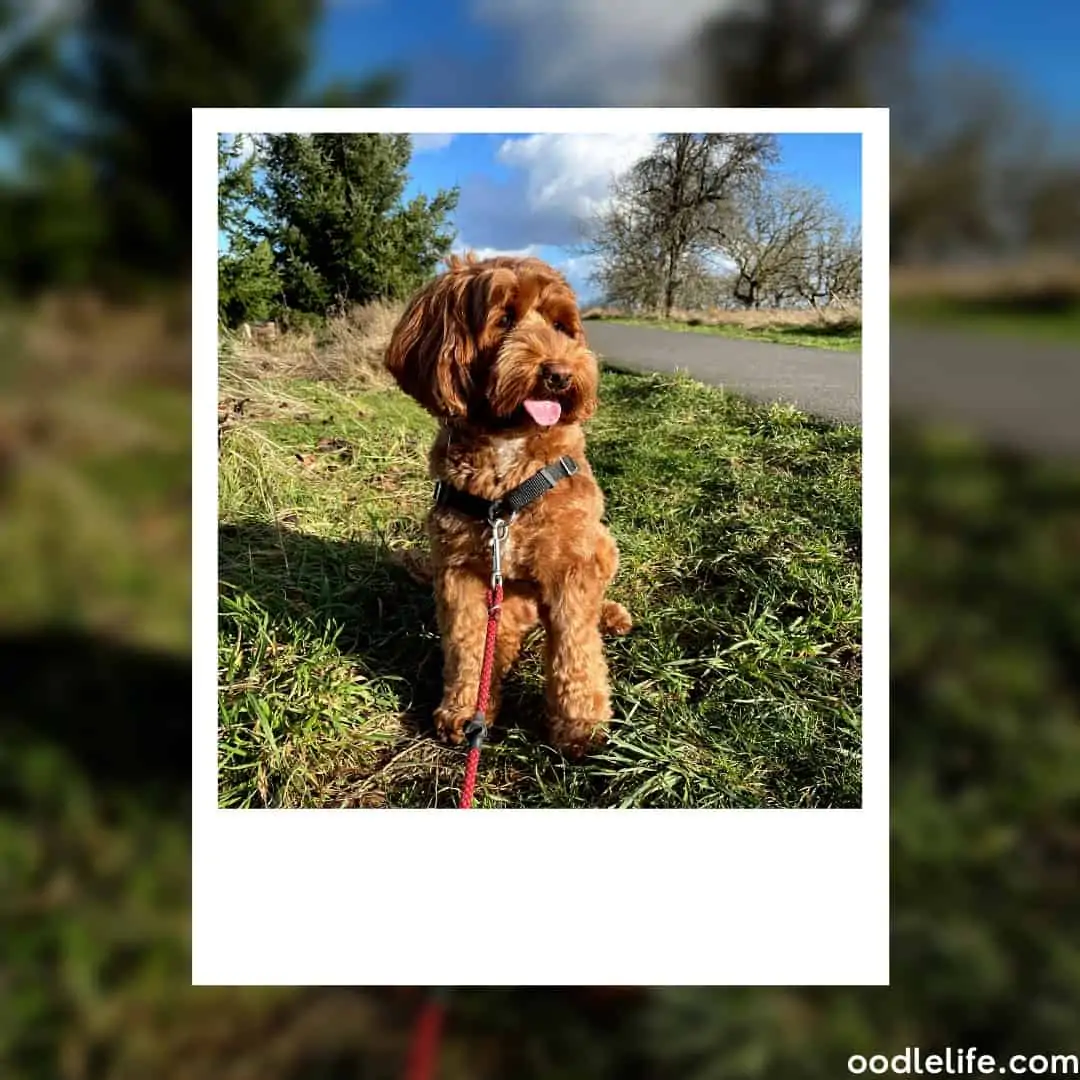 Merlot
The red wine known as merlot can be an unusual dog name that fits a red dog well and rolls easily off the tongue.
Apple
Most of us think of a shiny red apple when we hear the word apple, so Apple is a good name for red dogs. Some people also might think of musical artist Fiona Apple or how Oscar-winning actress and Goop founder Gwyneth Paltrow named her daughter Apple. 
Aka
Aka is Japanese for red. While it's a pretty name for any dog, it's especially fitting for red Japanese dog breeds with curly tails like a Shiba Inu or Akita Inu.
Ladybug
This name is cute and fitting for a small dog or one that you think is as cute as a shiny red ladybug.
Reba
Country music sensation and actress Reba McEntire has been known in part for her signature red hair since she came upon the music scene in 1975. 
Annie
Who can forget the little redheaded orphan Annie? Annie's tough, spunky, and went from a comic strip character in the 1920s to the movies and a Broadway musical.
Sandy
The name sounds yellow more than red but also comes from the Annie stories. In the original comic strip, Little Orphan Annie's dog was a reddish-brown, perfect dog named Sandy.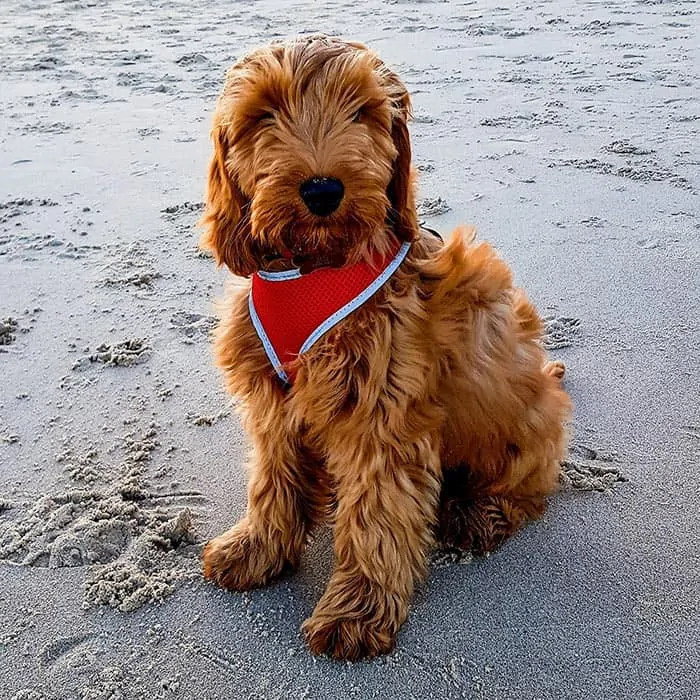 Blaze
Blaze implies a roaring fire which makes us think of red flames and glowing red embers. A spicy pup full of personality might be right for this name. Blaze is also the name of a purple cat in the Sonic the Hedgehog video game series. 
Rosso
The Italian word for red, Rosso, can make a fitting name for a red dog and sounds a little more exciting than simply calling the pup Red.
Scully
Science-fiction and weird horror fans might consider naming their red dog after character Dana Scully, a redheaded skeptical doctor. She worked with true alien and conspiracy believer Fox Mulder on the long-running X-Files TV series from 1993. 
Lucy
Lucille Ball was one of the most famous people in entertainment history who popularized the perception of a ditzy but lovable redhead. Her TV show "I Love Lucy" began in 1951 and still airs every day around the world 70 years later. 
Flanna
Flann and Flanna mean red-haired in Irish, so this might be the perfect unique-sounding name for a red Irish Setter. Flanna, in particular, sounds lovely and flowing like a setter's soft coat.
The Best Red Dog Names
Any name can suit a red dog. The best red dog names also work well for other colors and breeds.
The important thing is that you pick a name you love that you won't get tired of after a few months to a year and that your dog will answer to you when you call.
We hope you found some red dog names on this list that inspire you to name your pup something fabulous.