28 Yoga Dog Names [Actually Good Puppy Names]
Give your dog the chill and zen vibes to give you positive energy. Choose a calm, cool, and collected yoga-inspired name for your furry companion. Here are the best yoga-inspired dog names.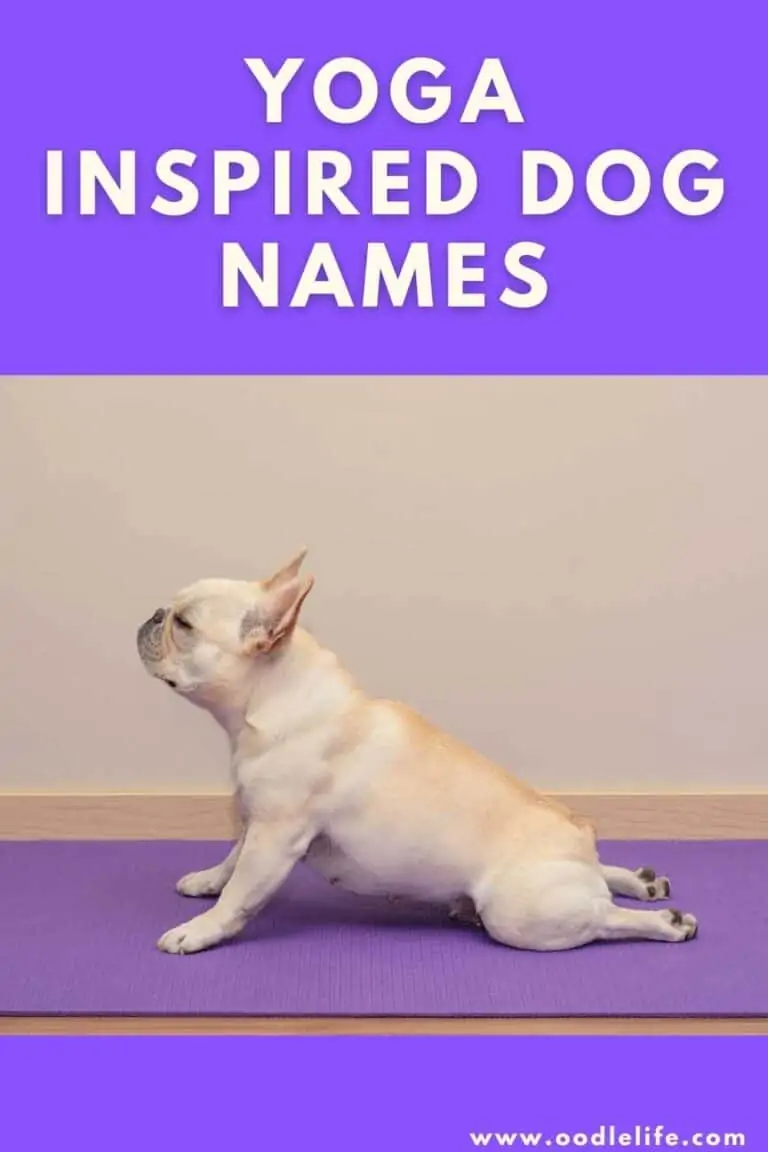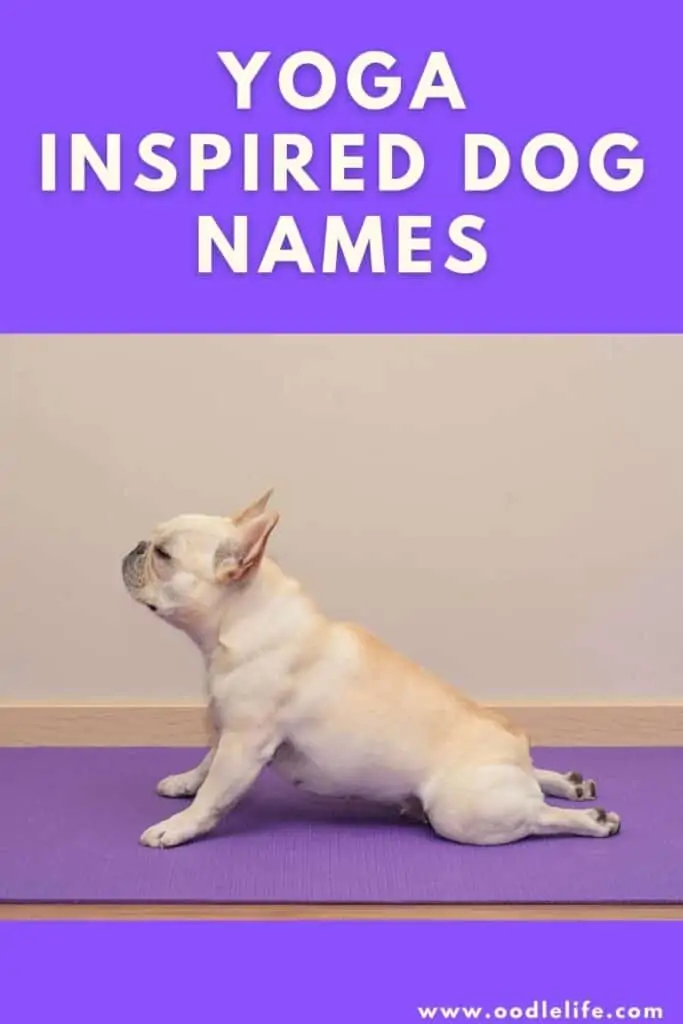 Why Give Your Dog a Yoga Inspired Name?
The reasons are plentiful. Giving your pup a yoga-inspired name will not only be super cute and make all of the other dog parents jealous, but it will give you a sense of calm every time you call your sweet little pup's name.
These yoga-inspired names are also way more unique than the typical dog names. When you're playing at the dog park, and you call out your dog's name, they will be the only one with it.
Using a yoga-inspired name for your dog can also incorporate something meaningful to you. You can pick a name with roots that resonate with you, something you think is fun and interesting, or something that soothes you.
List Overview
I have created a list that incorporates yoga names for every taste. You will have tons of names to choose from for boy and girl dogs and gender-neutral names. You can find a yoga-inspired name for any personality too. Ranging from strong names to more relaxed names, I have got you covered!
Have fun finding the perfect name for your bundle of joy that matches your vibe!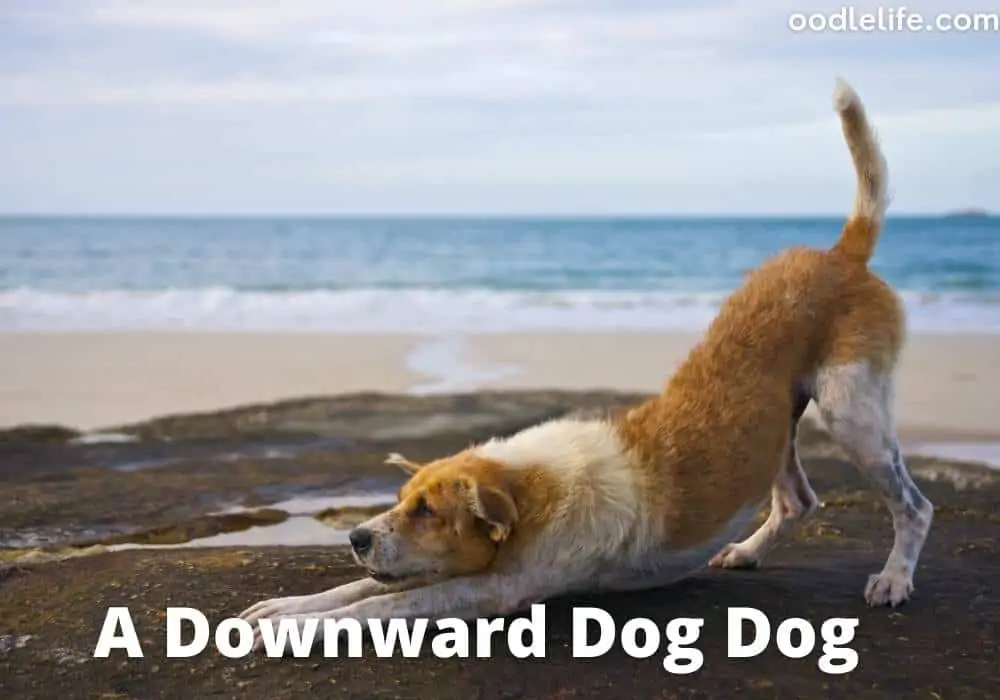 How Did I Choose?
The names I chose had to meet a few guidelines.
First, the names couldn't be extremely long. I also made sure that longer names had good nickname potential. (This is why we pick names that end in y or ie often for puppies)
Next, these names needed to stand out from commonly used words or training commands.
Lastly, the names I included on our list had to have a unique feel and some tie to yoga. You'll see some blatantly related and some more loosely related, but they all tie back to yoga in some way or another.
I separated the names into a couple of categories. First, I list names inspired by yoga poses, terms, or influential yogis. The next part of the list included some of our very favorite Sanskrit and Indian names.
Yoga dates back many hundreds of years to India, so it felt right to include some unique names with Indian roots.
Let's dive in and get those puppers named!
Blatantly Yoga Inspired Names For Your Dog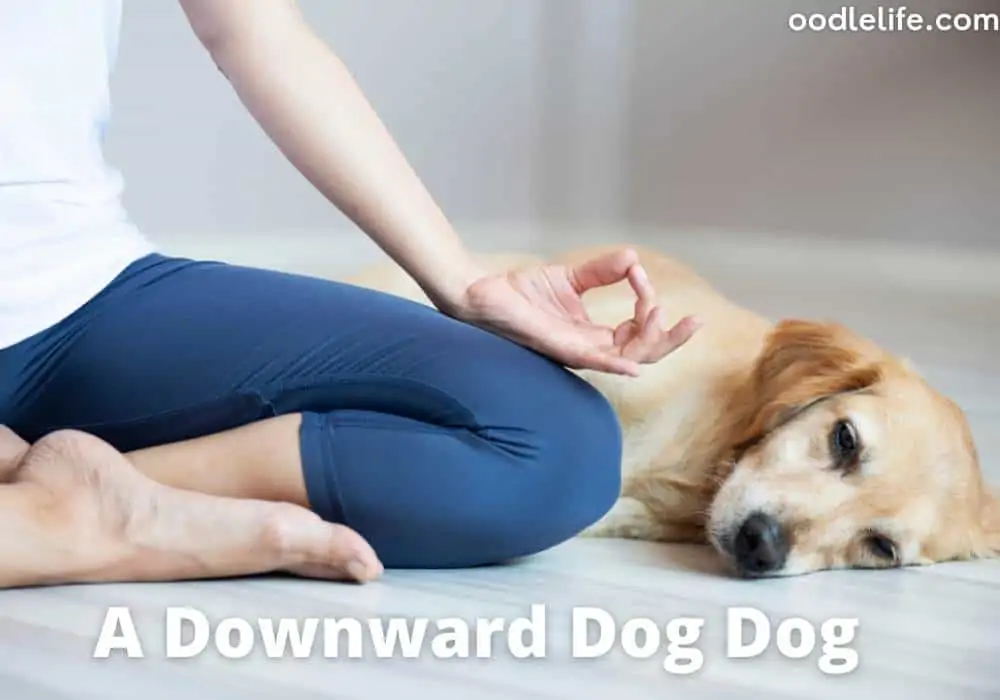 Girl Yoga Puppy Names
The lotus flower is essentially the flower of yoga. It is a well-known meditation pose. Flower names are so cute to use for pets, and Lotus has deep ties to yoga. Plus, it would make the sweetest name for your little girly pup!
Aura essentially refers to energy. Specifically, an aura is something that a person or thing gives off. (Think of it kind of like the vibe of something). In yoga, a person's aura is sometimes considered to be a "divine shield."
Asana means yoga poses. Pretty simple, but such a unique and cute name for a girl dog. Of course, bonus points because you can shorten it to "Ana" if three syllables feel too long sometimes.
The Rig Veda is the sacred text of yoga. Veda is a cute, unique, and short way to incorporate these essential texts into your pup's name.
This name sounds sort of like the common name "Sophie" but with a yoga-inspired flare! Sufi is a yoga term referring to a yoga move called "Sufi grinds."
Boy Yoga Dog Names
You're probably familiar with chakras. In yoga, there is a lot of focus on seven chakras. Shortening Chakras to "Chak" is such a unique one-syllable yoga-inspired boy dog name.
This type of yoga emphasizes the spiritual connection one makes with a higher being. As a name, Bhakti has the nickname potential of either "Bhak" or "Ti."
This name is a little more tough sounding. It is inspired by the traditional yoga pose. It may not be the most zen-sounding dog name, but it would be a unique fit for a super rough around the edges pup!
Think of Yama as the guidelines for proper yoga practice. It also makes the perfect name for your well-mannered, good boy!
While this one may sound a little silly, it would make such a cute name for your snuggly little pup. A yogi is someone who practices yoga.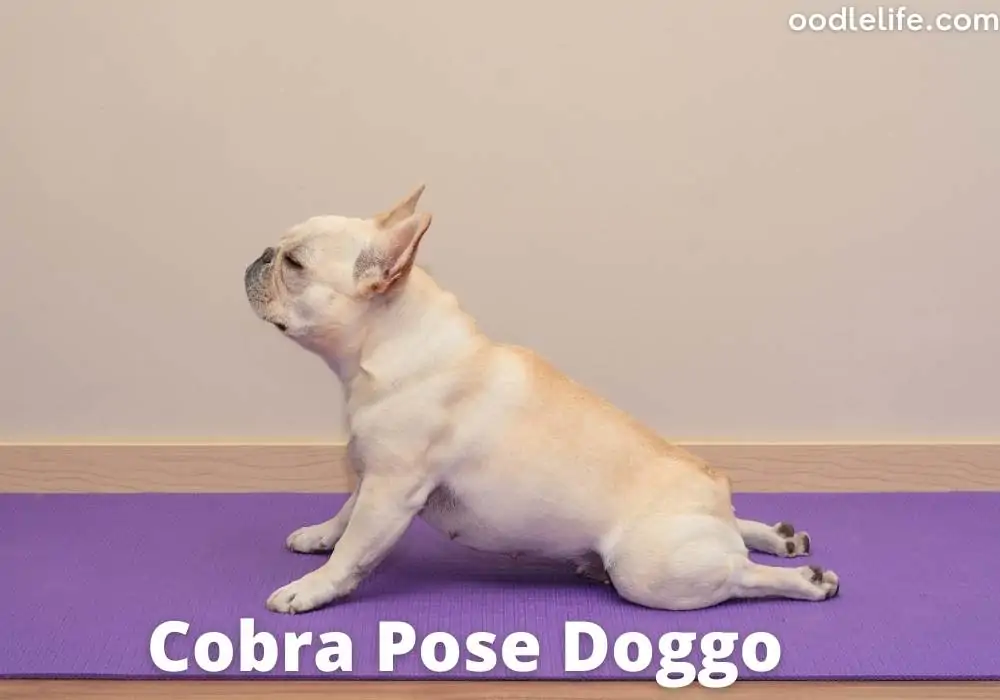 Unisex Yoga Inspired Dog Names
Mantra is an awesome unisex name for your dog. It relates to yoga from the mantras for each of the seven chakras. Mantra yoga is also a practice with a deep focus inwards.
It can be good, and it can be bad. In yoga, karma is a spiritual path.
Raja is a yoga practice. The name sounds strong, and it would make an amazing yoga-inspired name for a little girl or boy pup!
Shivi is a shortened form of the last name of Avdhoot Shivanand, a modern yogi. Shivanand has a prominent presence in India, where he has his yoga practice.
Tirumalai Krishnamacharya is another modern yogi. Though he is no longer living, he is well known for being the "founder of modern yoga."
The Supta Baddha Konasana pose is a yoga pose that focuses on the lower body. The shortened version of "Kona" makes for a cool unisex yoga-inspired dog name.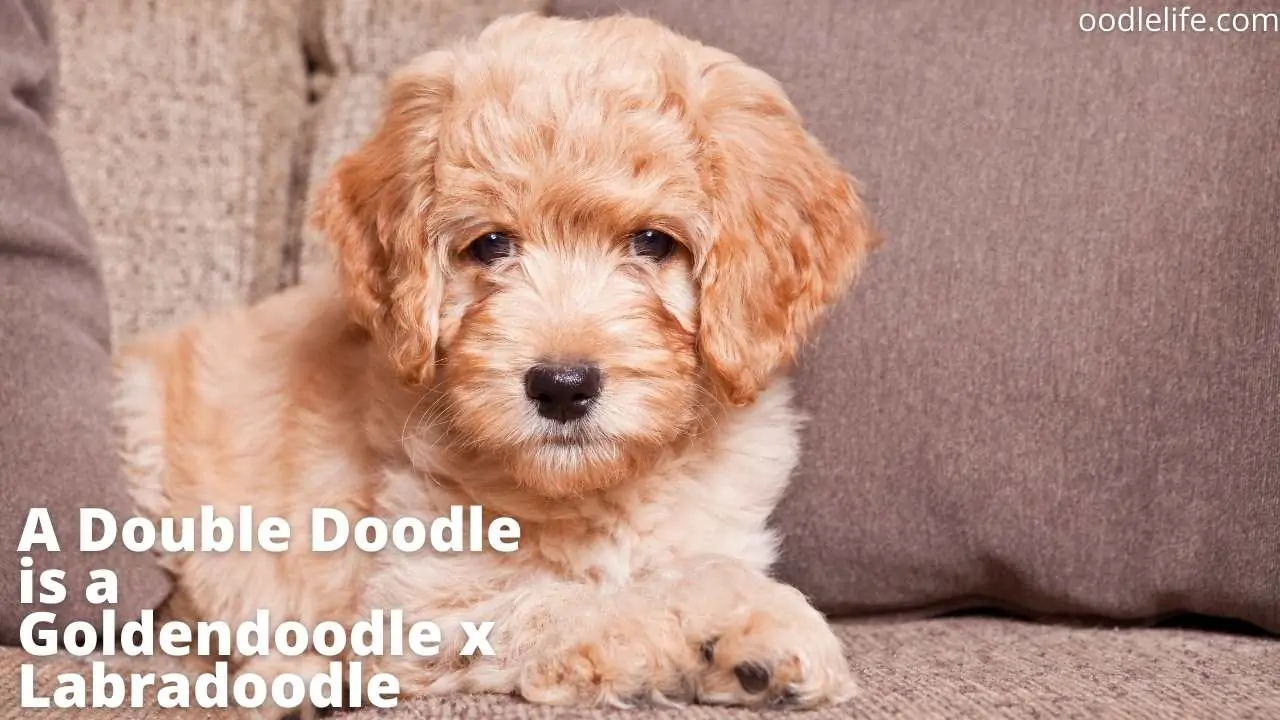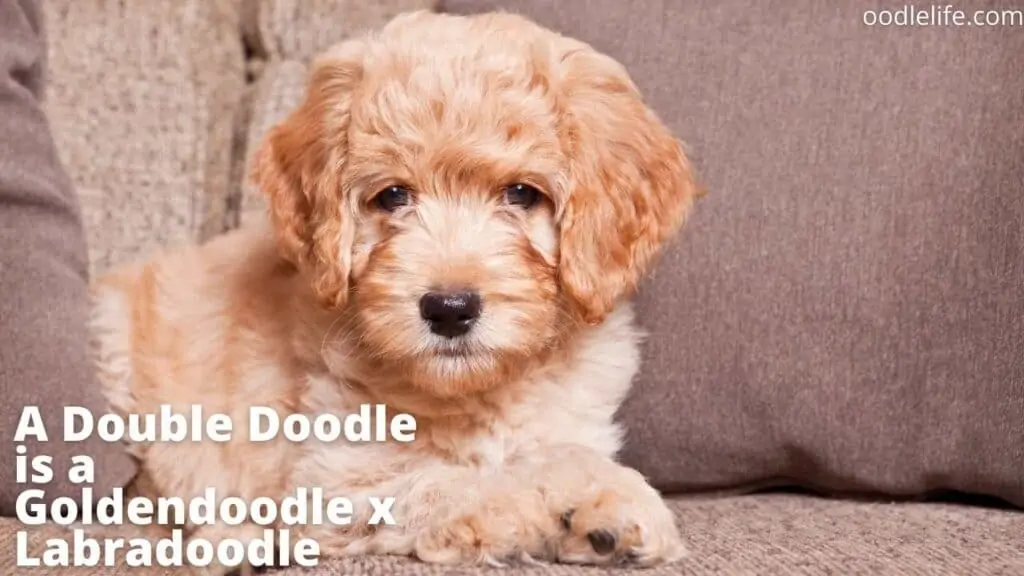 Loosely Yoga Related Names
Here are a couple of loosely yoga-inspired names that were too cute to pass up.
Yoga came from the Northern part of India. It does not necessarily relate to yoga practice itself, but it ties back to the roots of yoga.
This popular name is a short version of India, where yoga originated. If you want a more girly version, you could even opt to name your dog India.
This is such a cute and classic name for your dog. Think sun salutations. The name Sunny also has a Sanskrit meaning, "bestowing and gaining."
Best Sanskrit/ Indian Names for Dogs
Since yoga originated in India, here are some names that come from Sanskrit and Indian culture.
Like the Taj Mahal. This Sanskrit name means "crown."
This short and sweet name translates to the word "river."
This name is spelled differently in a couple of different cultures. However, its Sanskrit meaning is "knowledge."
Ravi is an Indian name that translates to "sun." Ravi is an alternative to the name "Sunny" for your dog.
This Indian name means understanding and enlightenment. (Also a good old man dog name!)
You can use either name depending on how masculine or feminine you want your dog's name to sound. The name has Indian roots and means "lotus."
This name has Indian roots and means "guide" or "leader." This is the perfect choice for a dog that is the leader of its pack!
Meena is a shortened version of the Indian Goddess Meenakshi.
This name has strong Indian roots. It has a few different meanings, one being "flower." This name is great because it is super short and simple for your pet, yet it is unique and has a beautiful meaning.
Naming Your Dog After Yoga Takeaways
I cannot wait to hear about the unique name you chose for your dog, so let me know what name(s) you choose!
In the meantime, I'm sending you and your furry pal super zen vibes!
For more Yoga dog names
(If you want to go less zen and more COOL – check out our list of coffee inspired dog names, or our super popular Star Wars dog names mega list!)