Best Cavapoo Breeders In Arizona (2023 Update)
Cavapoos, also called Cavoodles, are a popular designer dog breed made by crossing a Cavalier King Charles Spaniel with a Poodle. They are known for their loving and affectionate personalities, making them great family pets. They are also brilliant and easy to train, which makes them suitable for first-time dog owners.
They are small in size, typically weighing 10 and 25 pounds, and come in various colors, such as white, black, and brown. They are an excellent option for those who suffer from allergies because they are hypoallergenic.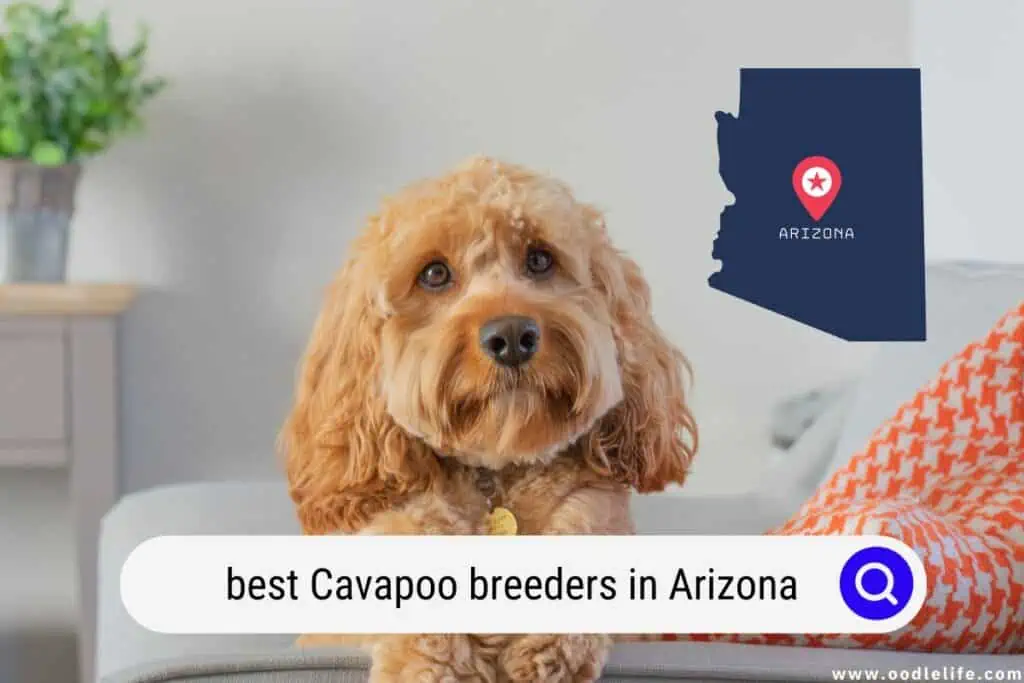 Best of 2023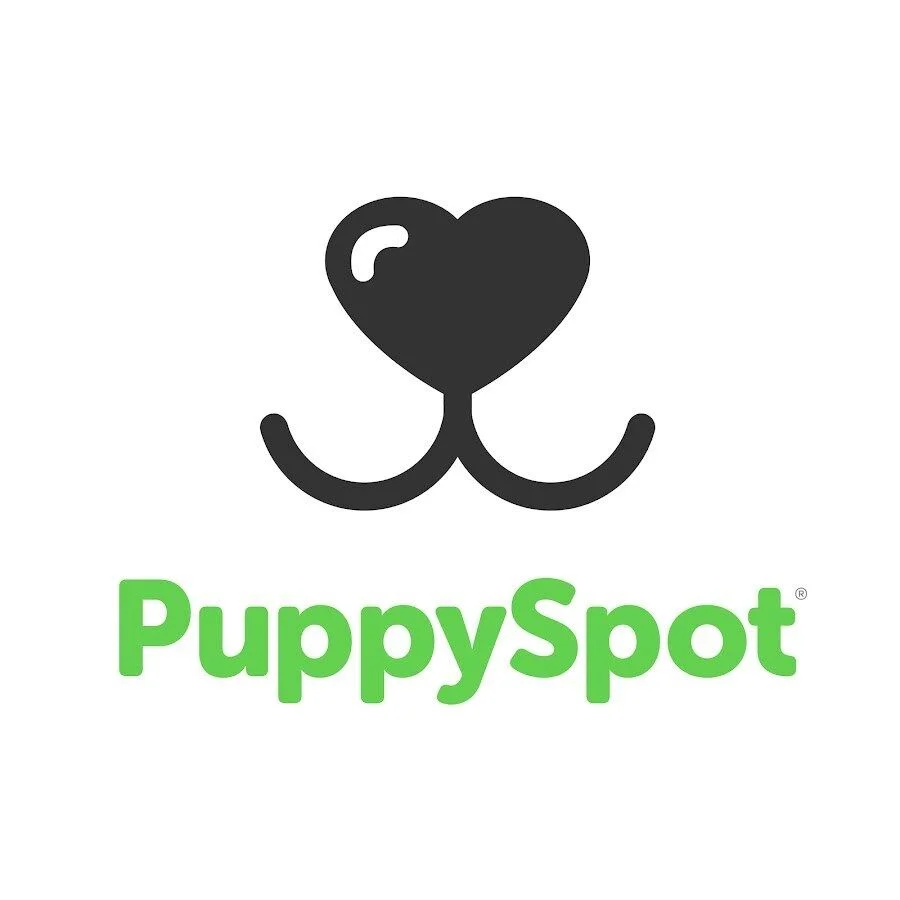 PuppySpot Adoption
PuppySpot is a reputable dog marketplace where you can browse and find compatible puppies right from the comfort of your home. They have placed over 200,000 puppies into homes in the US!
See Puppies and Save $50
Cavapoos are a delightful and entertaining breed that will bring their owners great joy and love. They are affectionate, loving, and playful, making them a perfect addition to any family. Overall, Cavapoos are a great companion for anyone looking for a loving, low-shedding, and easy-to-train dog.
If you're looking for a loving and affectionate companion in Arizona, the Cavapoo might be the perfect fit for you. There are several reputable breeders in Arizona who specialize in Cavapoos, so you're sure to find the perfect furry friend for your family.
1. Puppy's N Love
Puppy's N Love is more than just a breeder of purebred and designer puppies. Their relationship with their customers continues well beyond the day their puppy comes home. They are passionate about puppies and wish the best for their customers and their new puppies.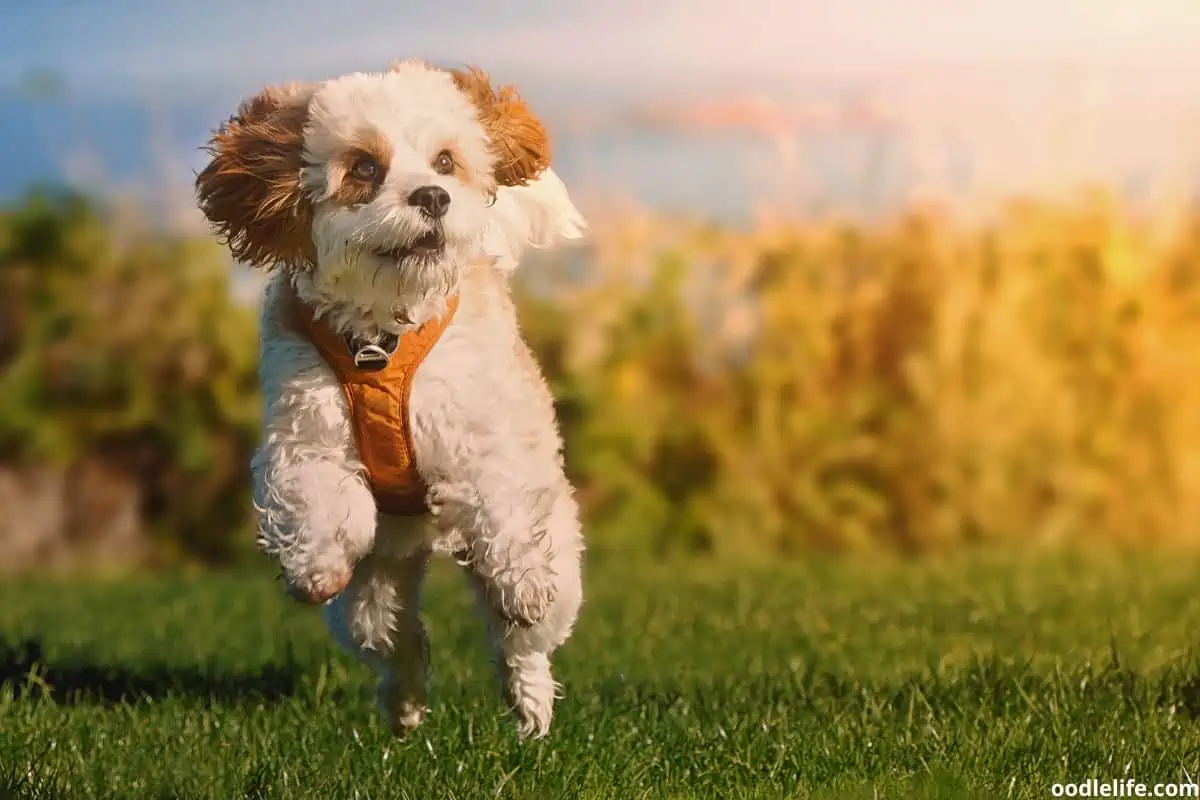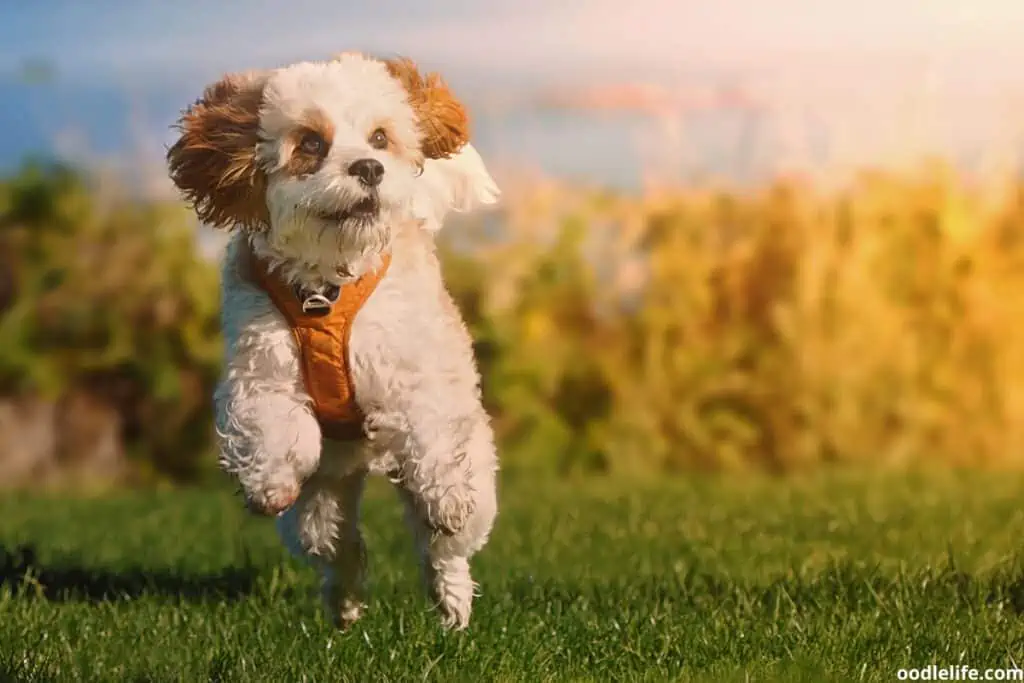 While they cannot guarantee that the puppies will never have a health problem, they promise to do their best to ensure that each new family member is healthy from the moment they are taken home.
All of the puppies at Puppy's N Love are socialized around children and other dogs, and they receive basic training before leaving the mother. Each puppy is taught the basics of the potty, kennel, and behavioral training. The puppies are raised with love, respect, attention, and personal care.
Puppy's N Love has a zero-tolerance policy for puppy mills or substandard breeding practices. Customers will always know where their puppy was born and raised. Additionally, Puppy's N Love provides a one-year Congenital Health warranty.
Breeder Details:
Phone: (602) 321-5568
Email: [email protected]
City: Phoenix
Website: https://puppysnlove.com/
2. USDoodles
USDoodles is spread out throughout the Phoenix area. Their trained staff and guardian families help manage the care of their puppies and parent dogs. They attribute their success to such a great support system.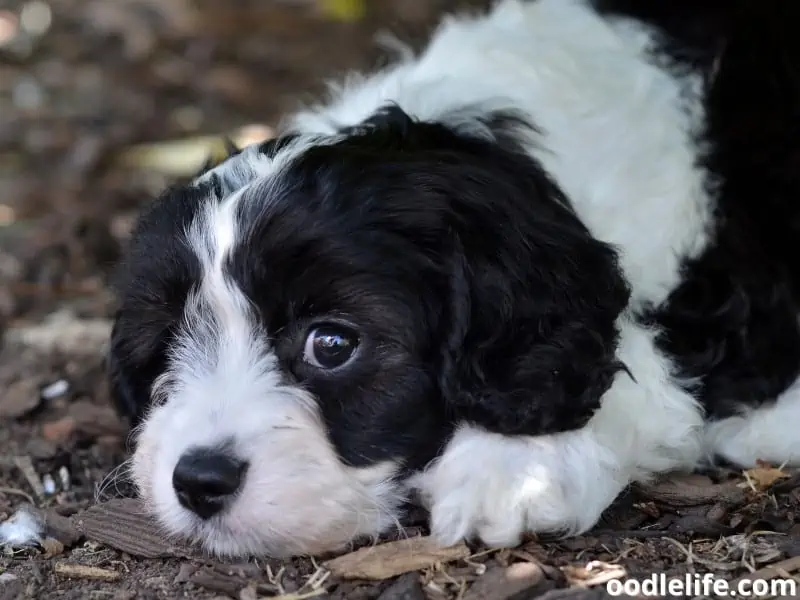 Their team works together to ensure that each puppy is healthy and happy and that their clients are ready to take on the responsibility of their new puppy. They have developed puppy socialization, training, boot camps, events, and other resources to help the growing needs of their customers. Seeing their puppies flourish with a wonderful, loving family makes their work worth it!
They look forward to their clients becoming a part of the USDoodles family.
USDoodles has been delivering puppies all over the United States safely, conveniently, inexpensively, and stress-free for years. They will work with their clients whether they are near or far, and they often travel with their pups. They look forward to working with their clients toward bringing home their next Doodle puppy and becoming a part of the USDoodles family.
Breeder Details:
Phone: +1 602-821-4949
Email: [email protected]
City: Phoenix
Website: https://usdoodles.com/
3. Arizona Desert Doodles
Arizona Desert Doodles' mission is to unite the community through these wonderful furry friends. The company was founded by Amy Johnson, who began breeding when two of her five daughters were diagnosed with cancer. The dogs became therapy, drawing people to her home, a welcomed distraction from all the chemo and radiation treatments.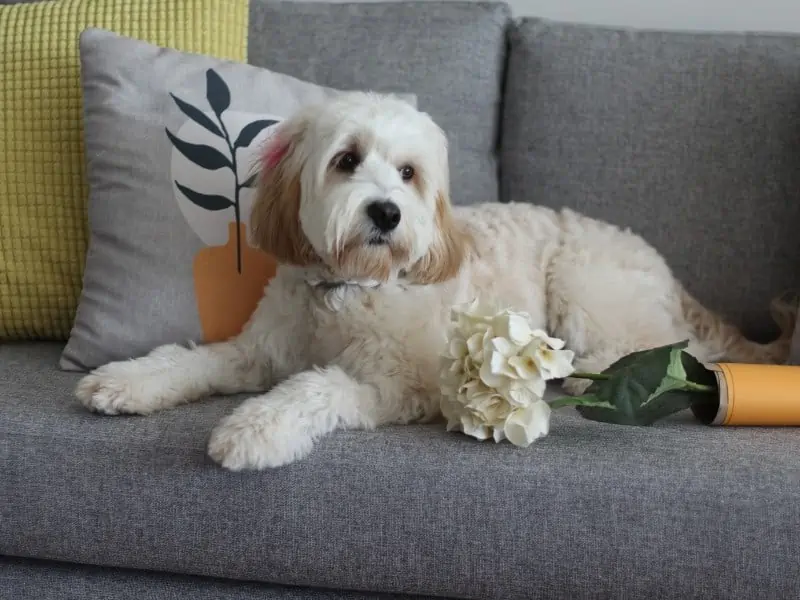 Seven years later, her daughters are all grown and remain involved in breeding.
Since the beginning, she has enjoyed raising and socializing puppies in her home. The gratification of seeing the joy her puppies have brought to others has been rewarding and a blessing beyond measure. She is excited to continue to grow and expand her business while building new friendships.
All the breeding dogs at Arizona Desert Doodles live in Johnson's home as pets and are tremendously loved and well cared for. The puppies are raised under their feet in the living space with exposure to all the typical household sights and sounds of a busy home.
Breeder Details:
Phone: +1 847-489-6594
Email: [email protected]
City: Phoenix
Website: https://arizonadesertdoodles.com/
4. Daisy's Delightful Doodles
At Daisy's Delightful Doodles, the breeding and care of Goldendoodles, Bernedoodles, and Cavapoos are a passion. The breeding dogs are considered part of the family and are chosen for their exceptional temperaments and good health. Daisy's Delightful Doodles started their journey as breeders when the family service dog, Faith, passed away; they searched for a new service dog and fell in love with the Goldendoodle.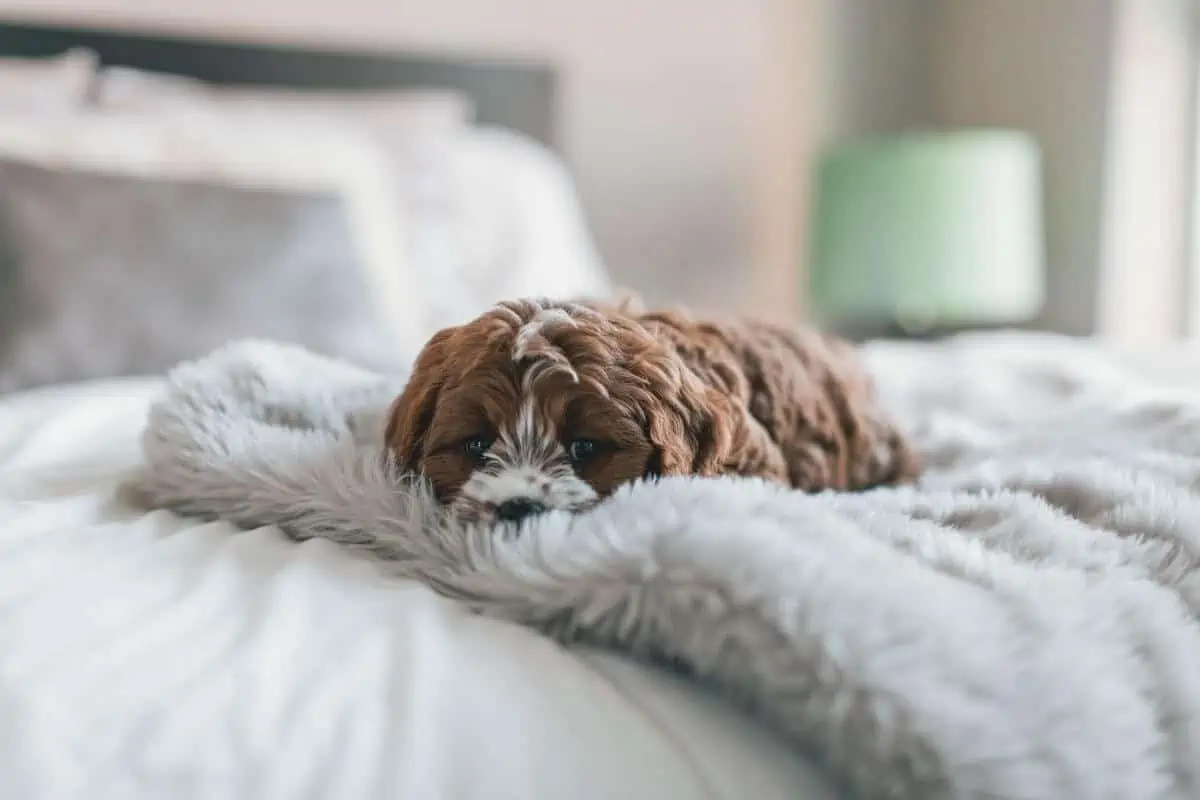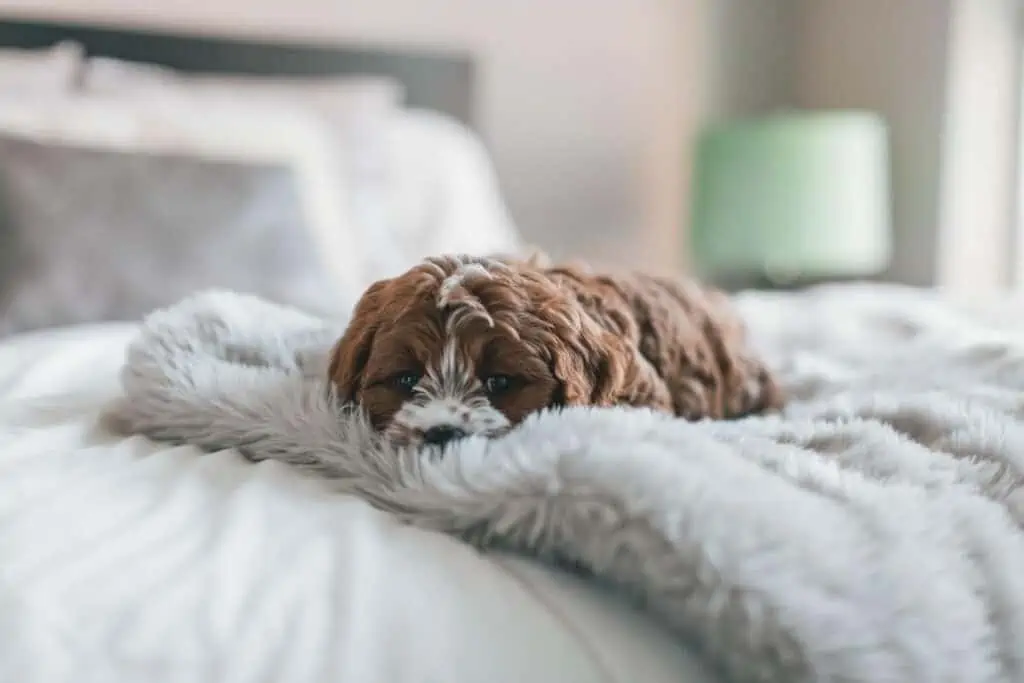 The love for the breed motivated them to dive head first into researching and health testing to ensure they better the breed at every step.
The puppies at Daisy's Delightful Doodles are socialized and desensitized to different stimuli to ensure they are well-adjusted and happy, making it easy for families to find the perfect fit. The team at Daisy's Delightful Doodles understands the importance of finding the right puppy for a family, whether it's a friend, service dog, or for any other reason.
The focus at Daisy's Delightful Doodles is on breeding and caring for each puppy that comes through their home, treating them as family members. Their goal is to create the happiest and healthiest Goldendoodles in the valley, making it an excellent experience for the puppies and the new families.
Breeder Details:
Phone: +1 602-818-2679
Email: [email protected]
City: Litchfield Park, Mesa, Goodyear, Scottsdale, Buckeye, Gilbert, Chandler, San Tan Valley
Website: https://daisysdelightfuldoodles.com/
5. Desert Mini Doodles
At DesertMiniDoodles, Lonna is dedicated to providing the best possible experience for families looking to add a new member to their home. She takes pride in breeding quality, healthy, and well-dispositioned Doodle puppies. The breeding program at DesertMiniDoodles is carefully planned and executed to ensure that each puppy is of the highest standard.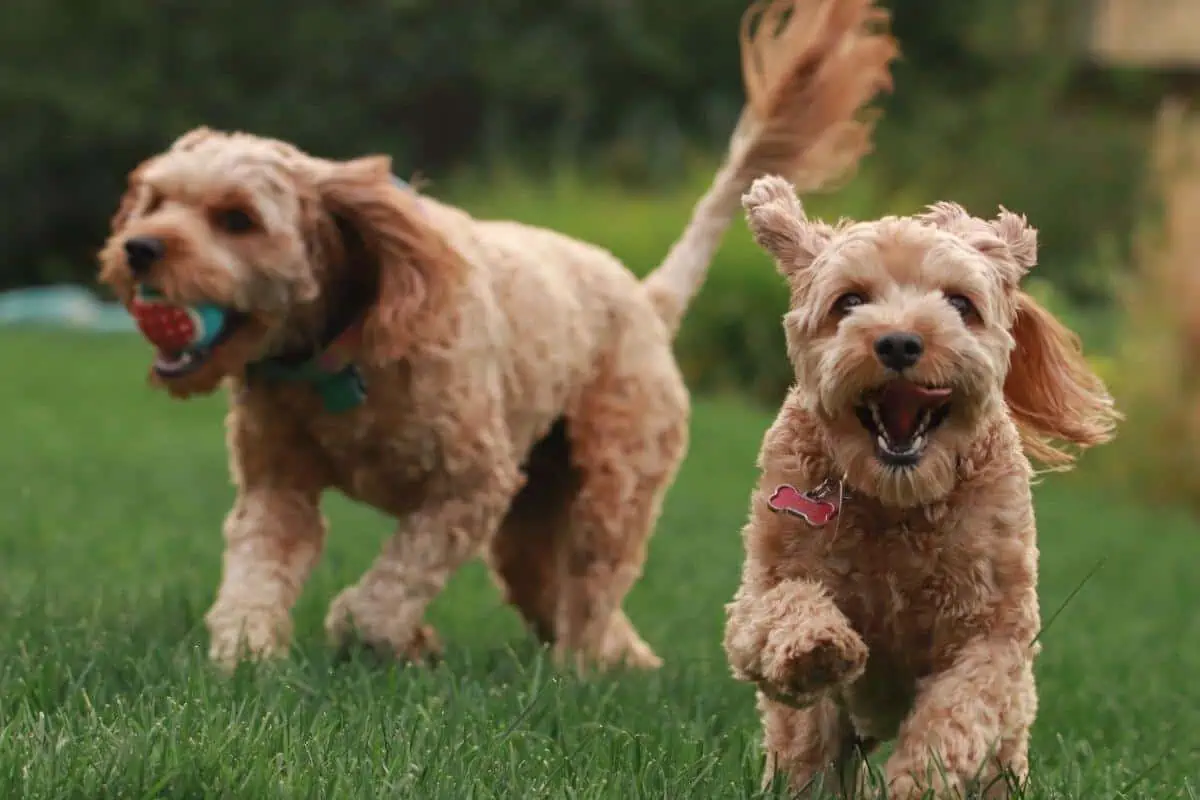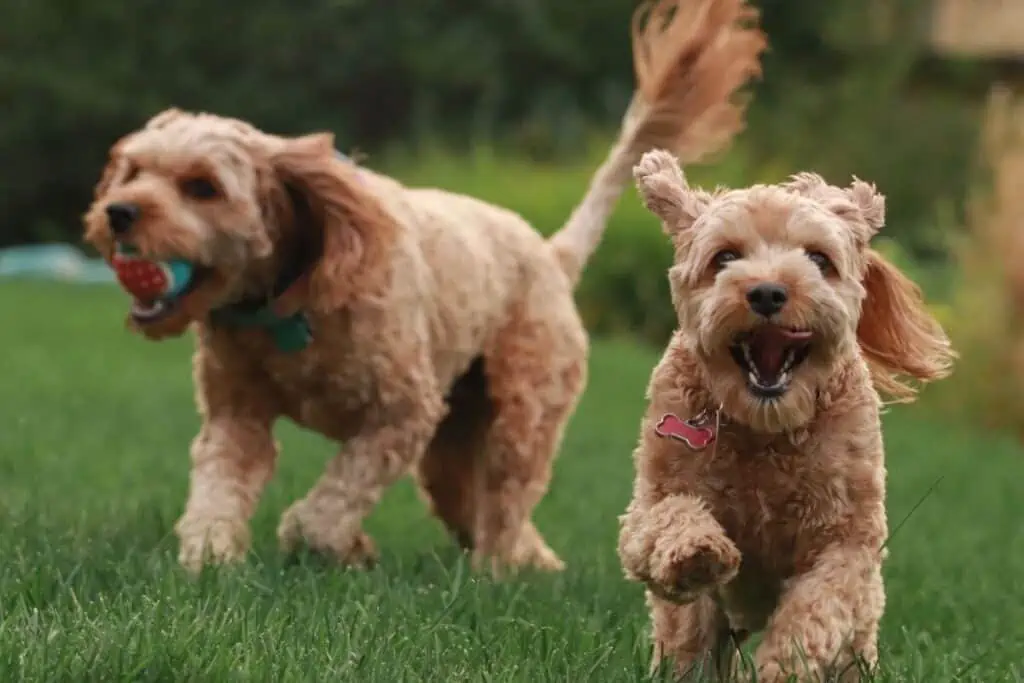 The puppies are raised in a loving and nurturing environment and are well-socialized to ensure that they are well-adjusted and ready for their new homes.
Lonna and the rest of her team at DesertMiniDoodles work hard to ensure that families looking for a new furry friend have a good time. Whether you are looking for a companion, therapy dog, or service dog, the team at DesertMiniDoodles is devoted to helping you find the perfect miniature Doodle puppy to fit your needs.
Breeder Details:
Phone: N/A
Email: [email protected]
City: Queen Creek
Website: https://www.desertminidoodles.com/
Conclusion
When searching for the best Cavapoo breeders in Arizona, it's essential to do your research and choose a reputable breeder who puts the health and well-being of their puppies first. Some of the top Cavapoo breeders in Arizona include Puppy's N Love, USDoodles, Arizona Desert Doodles, Daisy's Delightful Doodles, and Desert Mini Doodles. These breeders have a reputation for providing healthy and well-socialized puppies to loving families.
Additionally, it's essential to check the breeder's policies on health guarantees, return policies, and customer support. Choosing a reputable breeder will give you peace of mind and ensure you bring home a happy and healthy Cavapoo puppy.