Best Chew Proof Crate Mats And Pads (2023)
If you have a crate-trained dog, congratulations! Crate training is a difficult, long process but SO rewarding. Not only do you have a happier dog, but you'll also potentially save your belongings from getting chewed up.
Dogs love to chew, everyone knows that. And a dog in its crate is likely to be a little bored and looking for something to do. Even if you put their favorite chew toy in, the compulsion to chew on something new is irresistible!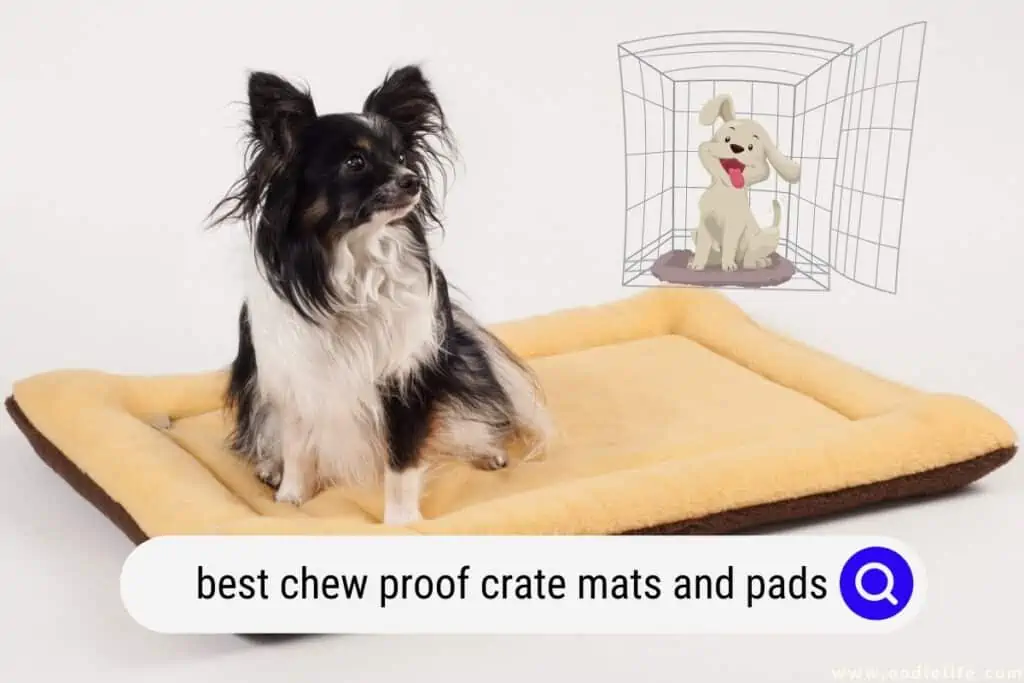 That's where some chew-proof padding comes in.
If you're looking at enhancing your dog's little den, here are some mats and pads you can consider to make your furry friend just a tad more comfortable.
K9 Ballistics Chew Proof Elevated Dog Bed
This K9 Ballistics Dog bed is made of recycled polyester fill. If your dog enjoys digging, this bed is the perfect match for your dog. It is tough and resistant and indestructible, and even very aggressive chewers will not be able to chew through this bed.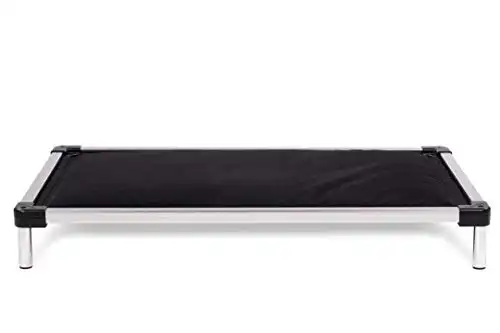 We earn a commission if you make a purchase, at no additional cost to you.
The polyester bed is supported on all sides with a sturdy aluminum frame. This frame offers extra protection to the bed and ensures that there are no bite marks and your dog cannot chew the bed. You also get a promise on his bed as K9 offers you a replacement for any chew damage within 120 days.
Durable and very thick, the polyester also makes it easy to clean as it will not hold on to dog hair which can be shaken off.
You'll also not have to bother about your bed slipping as the stands are also strong and have a good base that won't slip off the floor.
Features
Aluminum sides
Chew proof promise
Easy to assemble
Easy washability
No seams or zippers
Waterproof
Can hold up to 250lbs
Non-skid base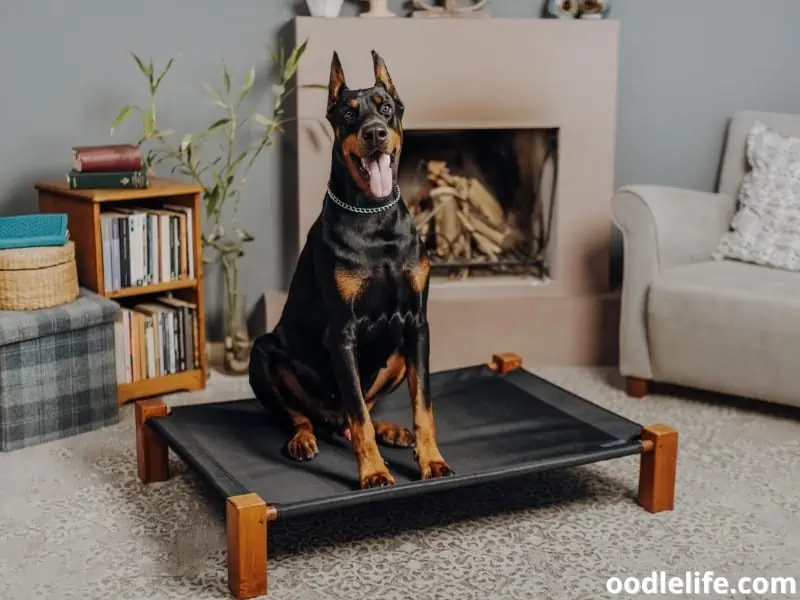 Slumber Pet Heavy Duty Chew Resistant Crate Mat
The Slumber Pet Bed Mat is soft yet durable. With three different sizes, it can fit many sizes of crates. It is additionally non-slip and will retain the same position in your dog's crate.
Slumber Pet Heavy Duty Chew Resistant Crate Mats for Dogs Not Chew Proof! (Medium/Large - 35¾"L x 22¾"W)
Brand:Slumber Pet, Dog Size:xSmall, Small, Medium, Large, xLarge, Mpn:PEZW3908, Size:xSmall, Small, Medium, Large, xLarge, Dog Breed:All
Type:Mat, Material:Polyester ripstop, Country/Region Of Manufacture:Unknown, Pet Type:Dog
Features:Slumber Pet MegaRuffs Beds Dog Crate Mat, Model:Megaruffs Dog Beds, Color:Tan, Bundle Listing:No
We earn a commission if you make a purchase, at no additional cost to you.
It is made with chew-resistant polyester ripstop and the best part is these mats can be used alone as a portable bed for your dogs while you're traveling.
The corners of the bed are also reinforced to help resist damage from even aggressive chewers. This mat can be machine washed and tumbled dry, allowing for easy maintenance.
Features
Easy to clean
Soft
Double seams
Easy washability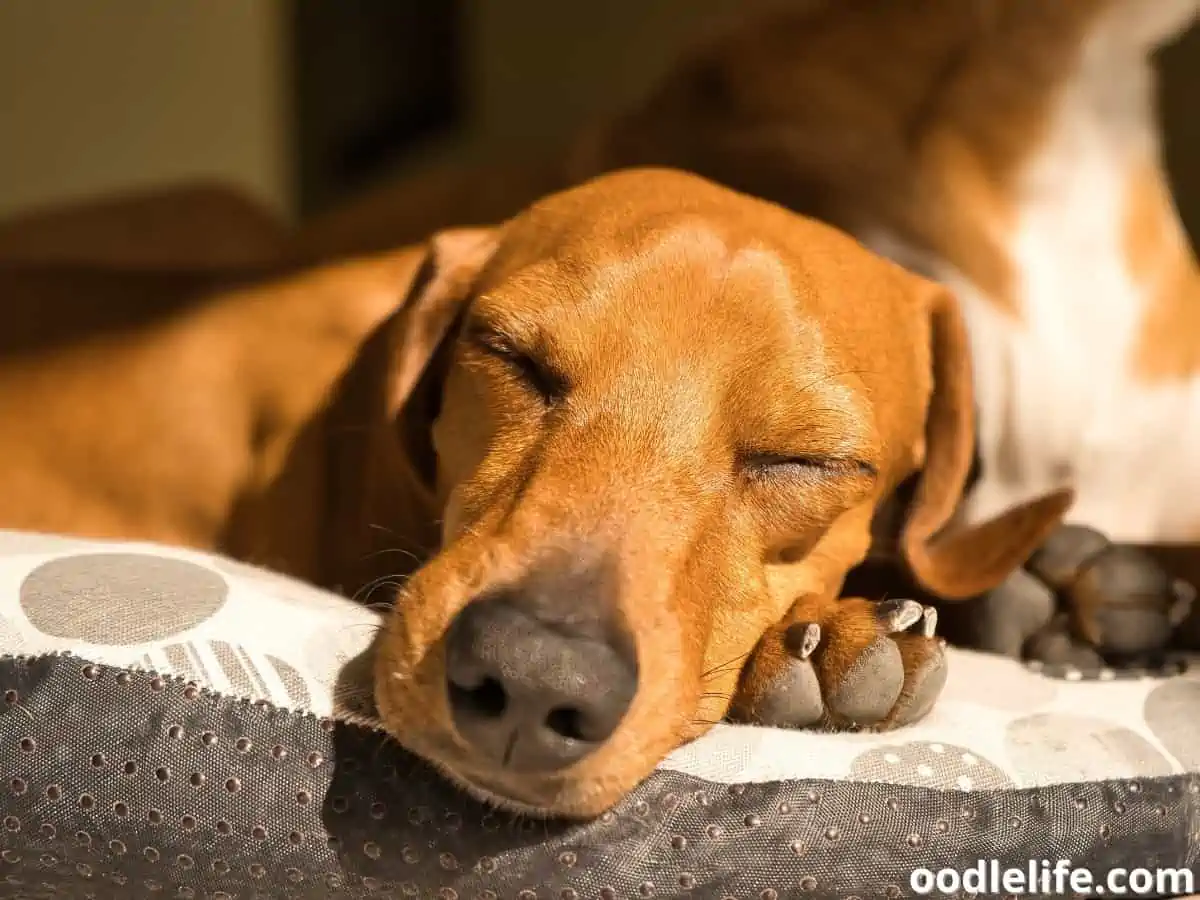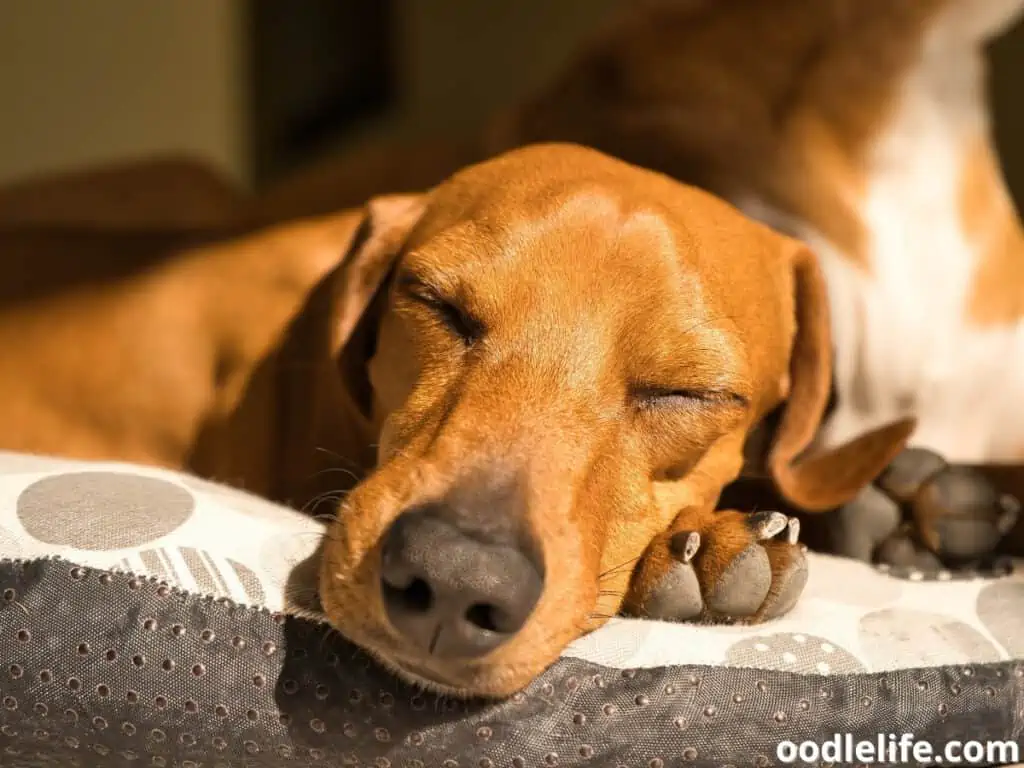 Gorilla Ballistic Tough Orthopedic Dog Crate Pad
With a plush velvet top and Cordura bottom, this beautiful crate mat has extra orthopedic features and will help relieve your dog of pains in the joints and aches.
With six sizes to fit almost all dogs, this pad is easily machine washable and comfortable, especially for dogs with joint problems. With its sturdy foam and securing points, your dog will have difficulty pulling up the pad to gnaw on.
It has a detachable cover that you can remove to wash and then air dry. The synthetic velvet is plush and comfortable, with a velcro enclosure and triple-stitched seams for maximum durability.
Puncture-resistant and tough, this joint-friendly, orthopedic pad is a perfect solution for those that want to spoil their senior dogs a little.
Features
Detachable cover
Comfortable
Machine washable
Orthopedic
Maxx Dog Bed for Metal Dog Crates
Your dog's bedding experience will never be the same with this crate bed. With raised sides to provide a comfortable headrest, this medium-large bed is suited for dogs up to 70 lbs and fits a 36-inch long crate.
It's easy to clean and can be machine washed. With a cushioned base, the bed is made of water-repellent polyester and will hold up well with doggy slobber and drool.
If your dog digs, this crate mat will also put up a fight as it is designed to resist wear from the scratches of your dog's paws. Extremely lightweight, this crate bed is suitable for outdoor use and travel friendly.
Features
Outdoor use
Machine washable
Comfortable
Easy to maintain
Non-slip
Ripstop fabric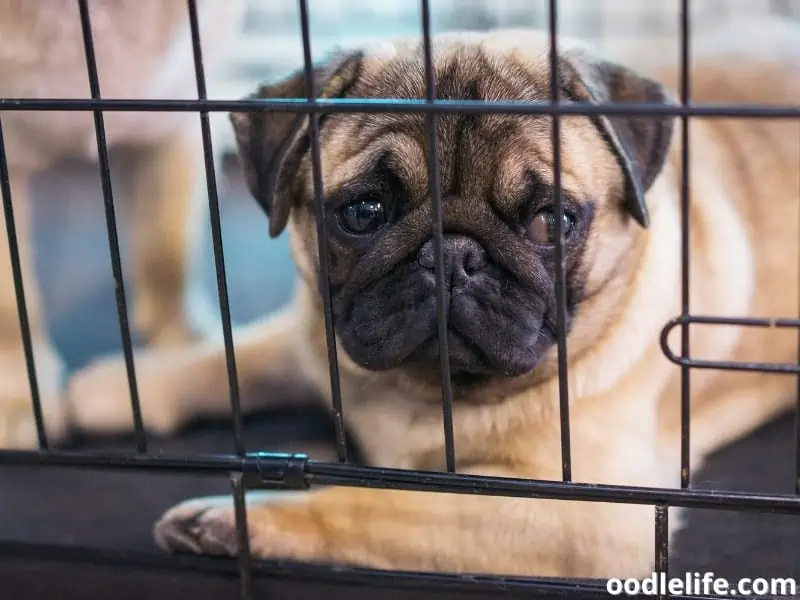 K9 Ballistics Tough Dog Crate Pad
This chew-proof dog crate pad is made from recycled polyester fill and offers resistance against diggers, scratchers, and chewers. Soft and comforting, the four sizes from small to giant will suit most dog sizes.
K9 Ballistics Tough Dog Crate Pad - Washable, Durable and Water Resistant XXL Dog Crate Beds - Giant (52"x36") ,Tan, Beige
$119.00 ($119.00 / Count)
DURABLE DOG CRATE BED: Made for diggers, scratchers & light to moderate chewers. Sized to fit in standard-size crates.
DURABLE RIPSTOP MATERIAL: Tough, water resistant, scratch and nibble proof. Comfortable crate mat design that's machine washable and easy to spot clean Note: machine wash in cold water.
RECYCLED FIBERFILL: Filled with K9 Certified Clean Recycled Polyfill to a 1.5" thickness for comfort and stitched for optimal durability. This dog crate mat does not contain any zippers or Velcro.
DESIGNED FOR CRATES: Designed to fit inside most standard size dog crates or this dog crate pad can be used on its own. Includes Anchor Point Tie-Downs to attach your crate bed to a kennel.
120-DAY CHEW PROOF WARRANTY: If your dog damages the crate pad within the first 120 days, we'll replace the pad once free of charge.
We earn a commission if you make a purchase, at no additional cost to you.
For easy use and maintenance, it has a durable cover made from polyester fiber and will be difficult to rip. Your dog won't be able to chew through it as it is sturdy and chew-proof.
If your dog does chew through it, you get to take them up on a chew-proof promise that replaces the crate mat if your dog chews through it in 120 days.
Pros
Machine washable
Chew proof
Easy to clean
Durable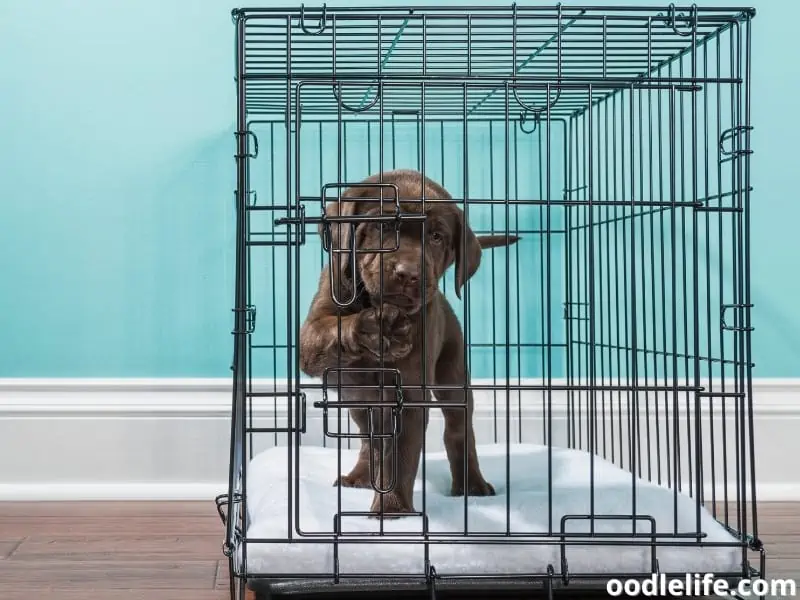 Furrybaby Dog Bed Mat Soft Crate Mat
This superior cotton-filled crate mat is designed with good thickness and offers comfort to your dog. It is lightweight and 3 cm thick, making it perfect for travel and outdoor use.
furrybaby Dog Bed Mat Soft Crate Mat with Anti-Slip Bottom Machine Washable Pet Mattress for Dog Sleeping (M 30x19'', Sliver Grey Mat)
This lightweight dog mat is measures approximately 30"x19"x 1" (L x W x T), works great as beds for dogs, fits 30" dog crate.
Medium dog sleeping mat is slip resistance and very comfortable, made of super soft plush fleece, not designed for dogs who loves scratching or biting, shed resistant and long lasting.
Soft crate pad for pets who need joints support. 3cm inner material can soothe pressure. Its thick mattress and super soft surface can offer your pets with better sleep.
The dog crate mat has an anti-slip, non-skid bottom which can greatly prevent shifting and work great on floors. keep your dog safe when they nap on the mat.
The dog mat is machine washable, will keep in original shape after times of washing. And it can protect your furniture, floors or car seat from dirt and fur.
We earn a commission if you make a purchase, at no additional cost to you.
Easy to clean and maintain, it can be machine washed but has to be air-dried. A non-slip bottom holds it in place and it won't slip around in the crate.
With eight different sizes, it will suit dogs of all sizes. Your pooch will love the super soft material on the topside yet enjoy the firm support of the mattress on its joints. Note that if your dog is an enthusiastic chewer, this pad might not hold up very long.
Despite this, it is a versatile, joint-friendly mat that can be used on many occasions.
Features
Soft
Easy to clean and maintain
Durable
Machine compatible
Excessive and persistent chewing may damage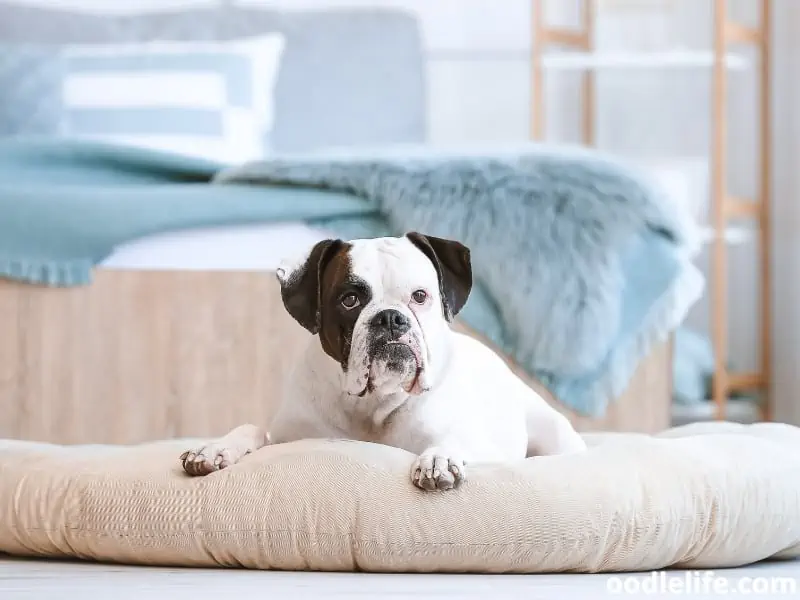 Ellie-Bo Puppy Crate Folding Chew Proof Metal Sheet
If you have a metal crate and a dog who chews everything in sight, this crate mat will be the best fit. It is made from memory foam with an outer cover made from Oxford weave material.
Ellie-Bo Black Waterproof Memory Foam Orthopaedic Dog Bed for Dog Cage/Crate Large 36-inch
Dimensions 87 x 57 x 6cms
Designed to fit a standard or deluxe large 36" Ellie-Bo dog cage or simply use as a stand alone dog bed.
Unlike other waterproof beds that have a plastic outercover (can you imagine anything more uncomfortable?) this bed uses a high quality Oxford weave material which is both tough and waterproof.
Orthopaedic memory foam upper with support foam base
Single slab of memory foam - no off-cut pieces or crumbs!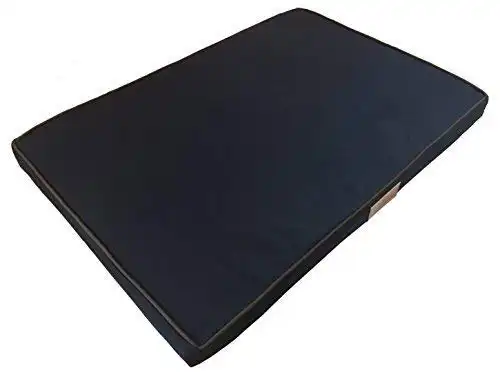 We earn a commission if you make a purchase, at no additional cost to you.
Its orthopedic memory foam provides excellent support for your dog's joints. Available in sizes from S to 2XL, this mat is waterproof and easy to clean.
It is sturdy and will not give way even with excessive chewing.
Features
Soft
Easy to clean and maintain
Chew proof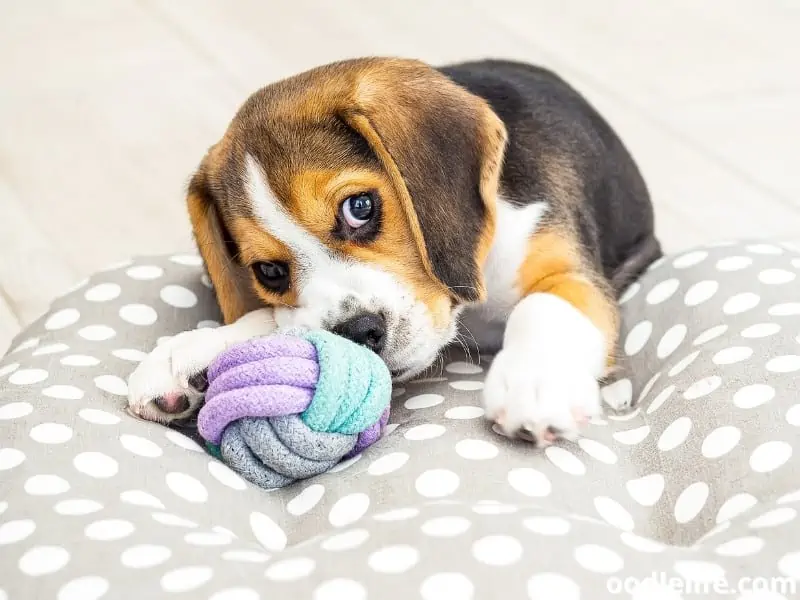 Big Barker 4″ Orthopedic Sleek Dog Crate Pad
The Big Barker Orthopedic Sleek Dog Crate Pad is a specially-designed mat that provides a comfortable and stylish place for your dog to sleep. 
Orthopedic 4" Dog Crate Pad by Big Barker - 27" x 18.2" - Waterproof & Tear Resistant - Thick, Heavy Duty, Tough, Washable Cover - Luxury Orthopedic Support Foam Inside - Made in US...
This 27" X 18.2" X 4" sized crate pad fits perfectly inside the raised lip of the plastic tray in a standard 30" x 21" small crate.
Shamelessly Stands Out: Using the same expert foam engineering that is the unique hallmark of our best-selling dog beds, we've crafted an orthopedic crate pad that deeply cushions your dog's elbows,...
10 Year Warranty by Big Barker: American-made therapeutic foam is the best quality you'll find in orthopedic dog beds. Our dog crate pad won't flatten or pancake and is uniquely engineered to support...
Made in the USA: Handmade by experienced craftsmen and craftswomen in our small Pennsylvania workshop. We only ever use American-made foam to allow us to protect you with our "Can't flatten, Won't...
Easy to Clean: Our machine washable dog crate cover is easy to remove and can be washed without shrinking. 100% Water-resistant and prevents most moisture from penetrating. Tear-resistant, which...
We earn a commission if you make a purchase, at no additional cost to you.
With 4" Certi-PUR US foam that will conform perfectly to your dog's joints and provide all the support it needs, it is incredibly comfortable and can help alleviate joint problems like hip and elbow dysplasia.
This high-end pad is made from military-grade fabric which is 100% waterproof, easily cleaned, and resistant to tears.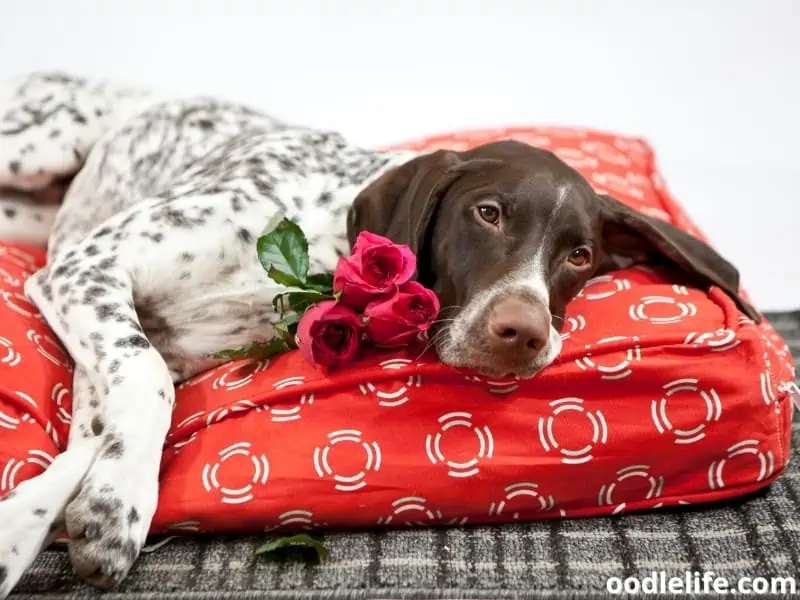 Features
4" Certi-PUR memory foam
Made in the USA
Orthopedic support
Frisco Crate Mat
With seven sizes, this mat can fit into most crates from 22 inches to 54 inches. Made with durable, tear-resistant fabric, the mat is designed for long-lasting comfort for your dog while the removable, machine-washable cover makes cleaning a breeze. 
The wide design provides wall-to-wall support so that they will always be comfortable for your dog's joints. It is affordably priced and will do well for a no-frills crate mat.
Features
Seven sizes from 22 inches to 54 inches
Available in black and teal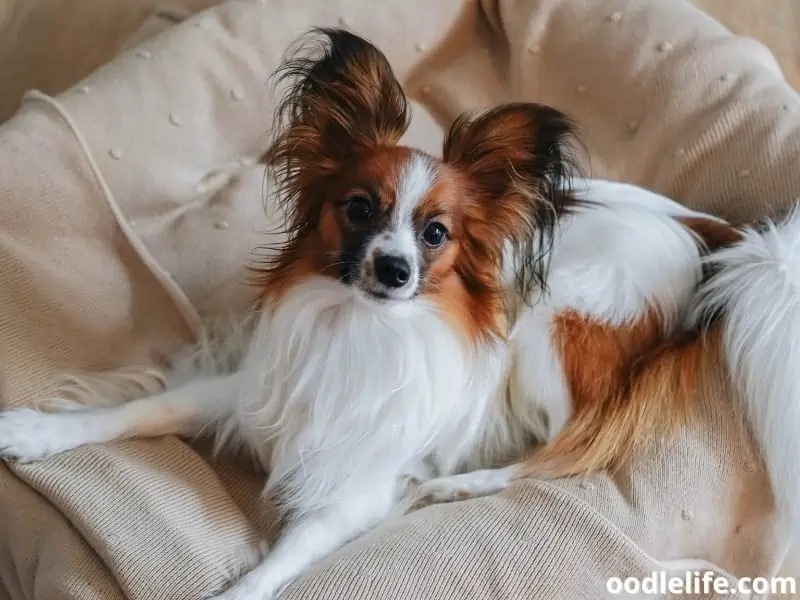 Why You Need A Crate Mat?
Crate mats are an essential piece of equipment for any dog owner. Not only do they provide a comfortable place for your dog to rest, but they also help to keep your crate clean. Crate mats are made from durable materials that are easy to clean and can withstand the heaviest of dogs.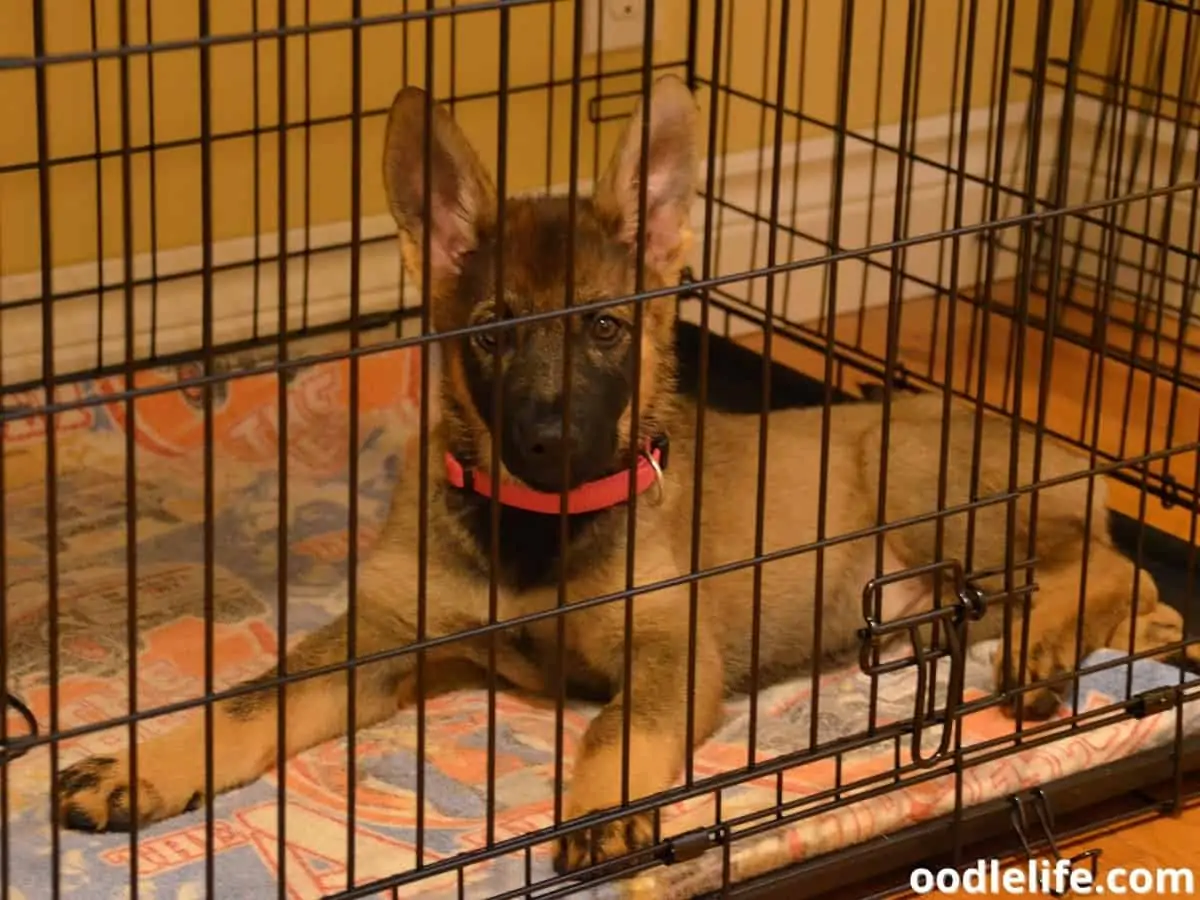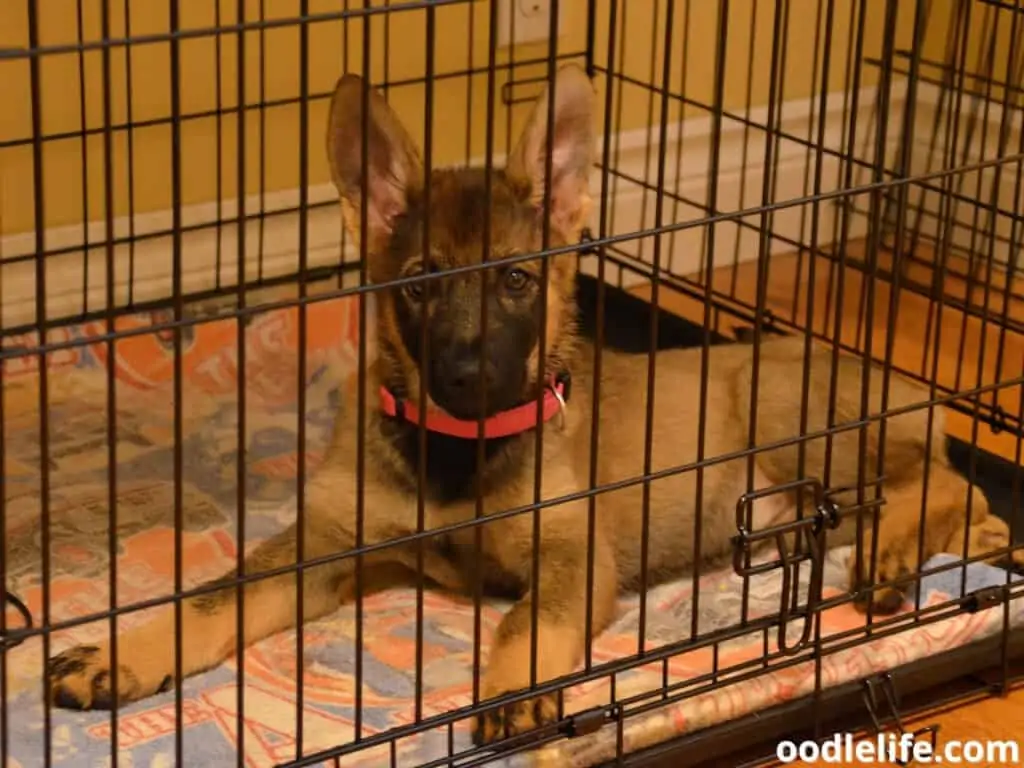 In addition, crate mats come in a variety of colors and styles, so you can find one that fits your personal style. So if you're looking for a way to make your crate more comfortable for your dog and easier to maintain, a crate mat is the perfect solution.
How Else To Spruce Up Your Dog's Crate?
A dog crate can provide a safe, cozy haven for your furry friend. But if it's not set up properly, it can be an uncomfortable place for your dog to spend time. Follow these simple tips to make sure your dog crate is as comfortable as possible.
First, choose the right size crate for your dog. It should be big enough for your dog to stand up and turn around in, but not so big that they can eliminate in one corner and sleep in the other. Secondly, make sure the crate is equipped with a comfortable bed, mat, or pad.
Finally, add a few toys or bones to the crate so your dog has something to do when they're inside. If they are suitably entertained when being crated, maybe they won't attack the bedding with their teeth!
By following these simple tips, you can turn your dog's crate into a comfortable haven that they'll love spending time in. A crate-trained dog is almost always happier and more independent than an untrained one.